Her Royal Majesty, Queen Silvia of Sweden, stunned in royal blue
The Nobel Prize ceremonies and accompanying dinners usually are a display of exuberant fashions. This year, however, the usual parade of voluminous skirts and sashes had to be put on pause as pandemic restrictions were put into place in Oslo and Stockholm.
However, in a surprising turn of events – while we were sartorially starved of the usual buffet of gowns – Her Royal Majesty Queen Silvia of Sweden wore one of her best looks yet to the Swedish Nobel Prize ceremony.
Made from a midnight blue velvet, the Queen's tailored floor skimming dress featured sparkling beading and out-of-this world appliqués reminiscent of nebulas. The high-cut neckline and long sleeves endowed the ensemble with a sense of severity and reverence, a respectful nod to the importance the ceremony has for the Nordics.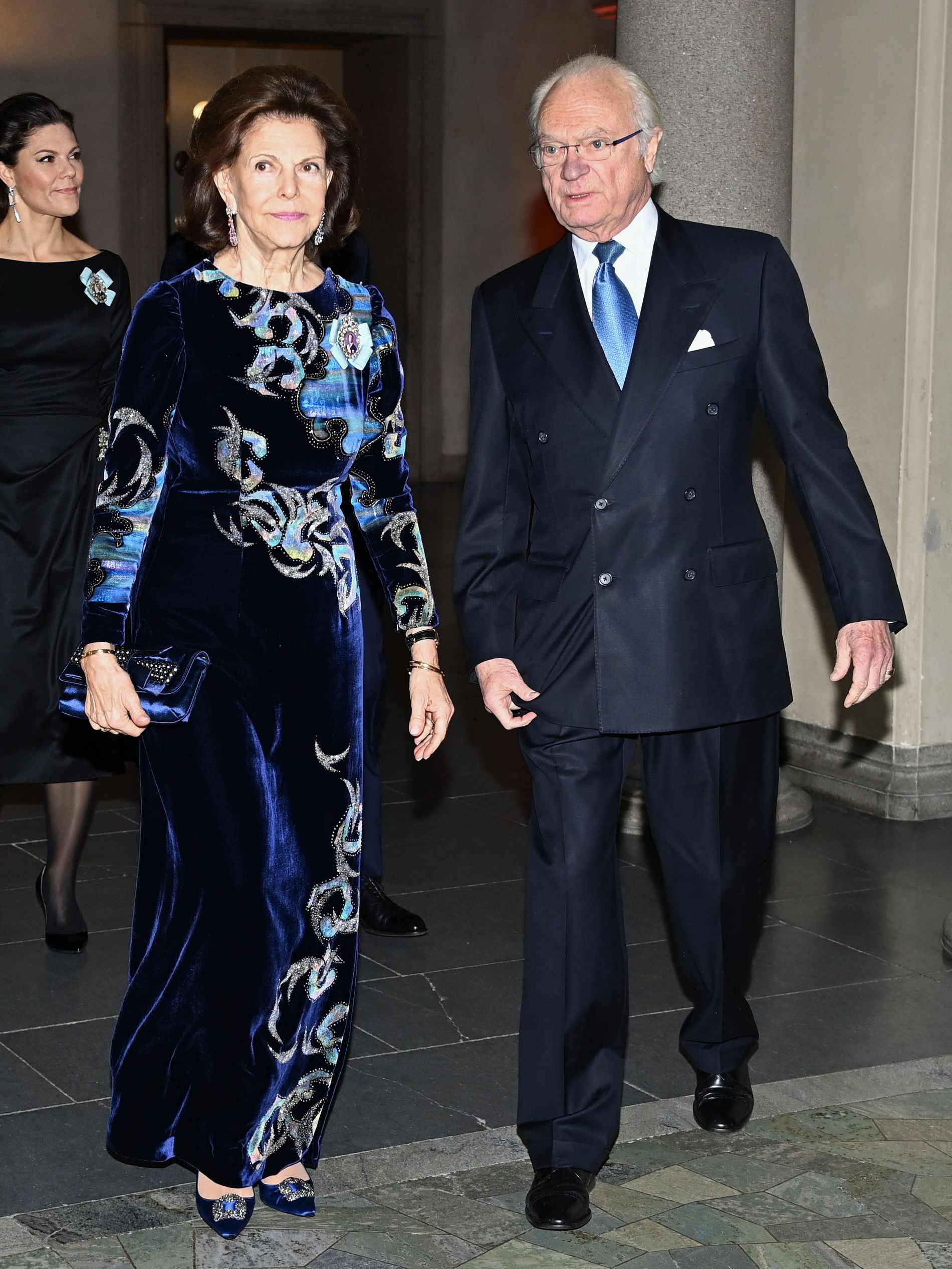 His Royal Majesty king Carl XVI Gustaf and Her Royal Majesty, Queen Silvia of Sweden. Photo: Getty
No tiara topped her signature quaffed hairdo, and the jewellery were kept minimal with sparkly lilac drop earrings and silver tennis bracelets stacked with an understated watch. A miniature portrait of His Royal Majesty king Carl XVI Gustaf encircled with diamonds on a pale blue ribbon backing was worn as a brooch.
Matching beaded clutch and court heels grounded the look, as the king matched the deep hue of the Queen's dress with a dove blue tie.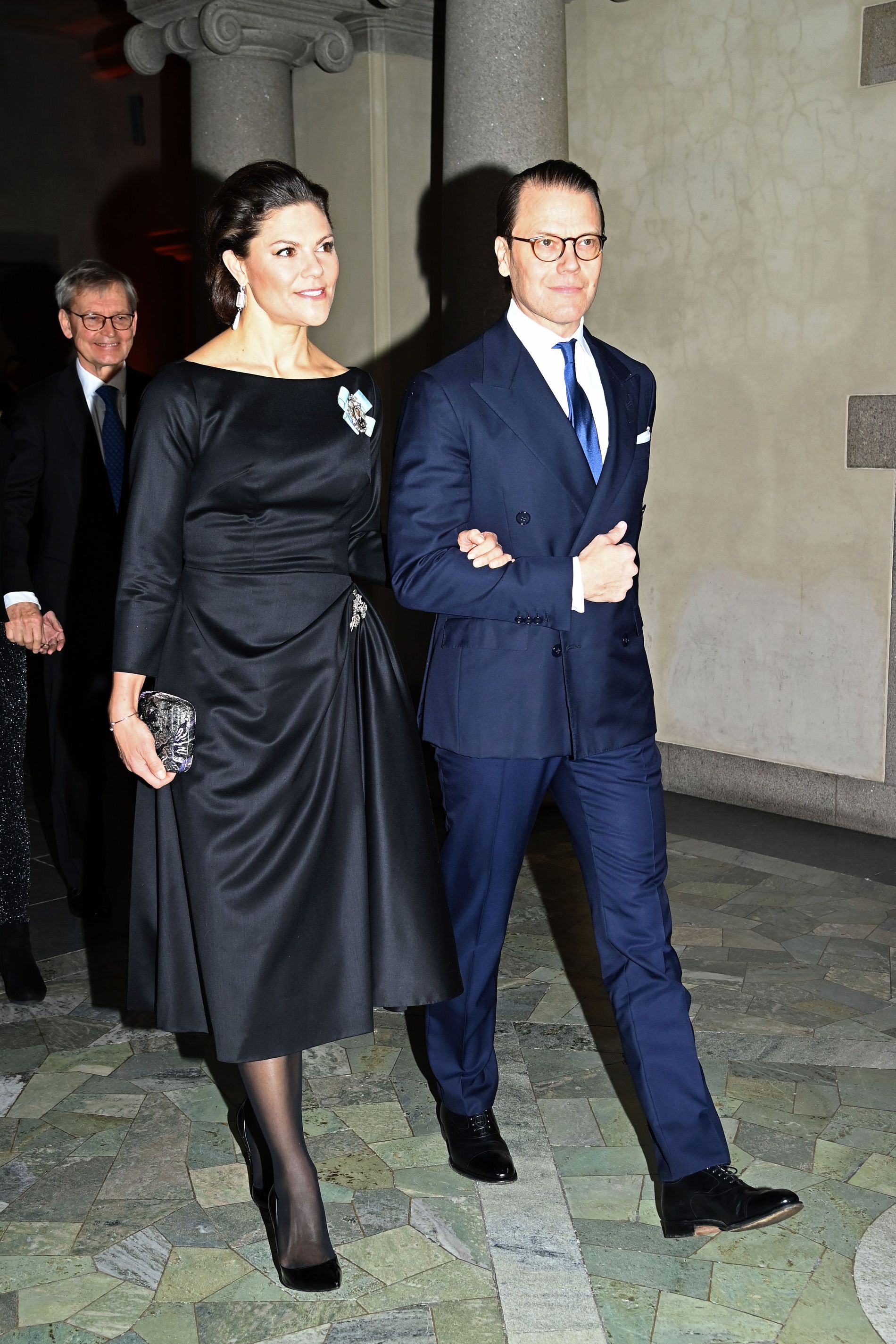 Her Royal Highness, Crown Princess Victoria in a Pär Engsheden dress and Prince Daniel .
Accompanying the King and Queen to the event were Crown Princess Victoria and Prince Daniel. The heir apparent wore a black Pär satin dress in a 1950s silhouette signed Pär Engshedens with three quarter sleeves, a boat neck and draping around the waist finished with sparkly stones.
Baguette cut diamond Engelbert Stockholm New York 66 earrings were finished off with a sparkly drop-shaped stone – the hair swept back in a low chignon.
The purple and black Judith Leiber clutch was reminiscent of the appliqués of the Queen's dress, the pale blue picked up in a matching miniature portrait to the one worn by her royal majesty.