From October 13 to October 17, the eyes of the art world will be firmly fixated on London, here we present the Nordic artists and galleries leaving their mark on the famed fair
Frieze, one of the world's most esteemed contemporary art fairs, has returned to Regent's Park in London alongside an engaging Frieze Viewing Room for those art lovers and collectors tuning in online.
The digital innovation was catalysed by the pandemic, but has since continued to be a success, particularly with international audiences. Despite this however, the significant presence of Scandinavian artists and galleries at Frieze has enticed many collectors from Sweden, Norway, Iceland and Denmark back to London.
With a focus on contemporary art, Frieze London hosts 160 galleries of which many are involved in curated sections such as 'Focus' and 'Editions'. Their thought-provoking talks programme was devised by the critic and curator Jeppe Ugelvig and has already inspired conversation and debate. At the other end of Regent's Park is Frieze Masters, which offers a further 130 participating galleries focused on six millennia of art from antiquities to the Old Masters and 20th-century luminaries.
Eva Langret, director of Frieze London has underlined the devotion of Frieze as a whole to 'elevating new voices.' The new 'Editions' section, which aims to make art more accessible, is particularly a defining moment for Scandinavian artists and galleries as their evocative contributions are met with critical acclaim. Here are Vogue Scandinavia's insider tips on the Nordic galleries and artists to have on your radar this year.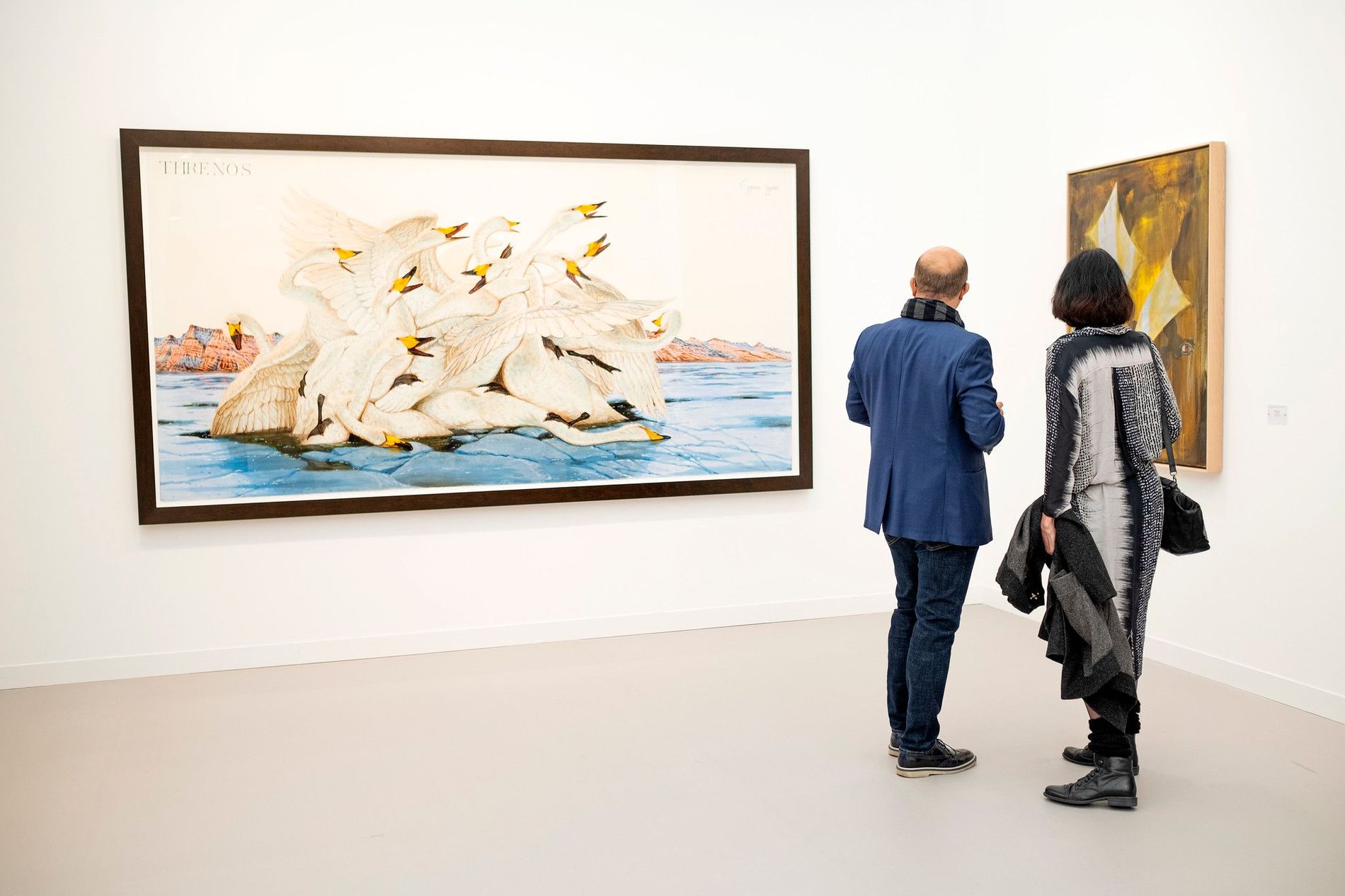 Photo: Courtesy of Linda Nylind/Frieze
Borch Editions
The Danish gallery Borch Editions is based in Copenhagen. They are participating in the inaugural 'Editions' section of Frieze London, which democratises contemporary art and offers prints at more accessible prices. The gallery is presenting multiples by artists including pieces by the Icelandic artist Ragnar Kjartansson (b. 1976). He is known for engaging a broad spectrum of artistic mediums throughout his evocative performative practice and has already proved to be a frontrunner at Frieze.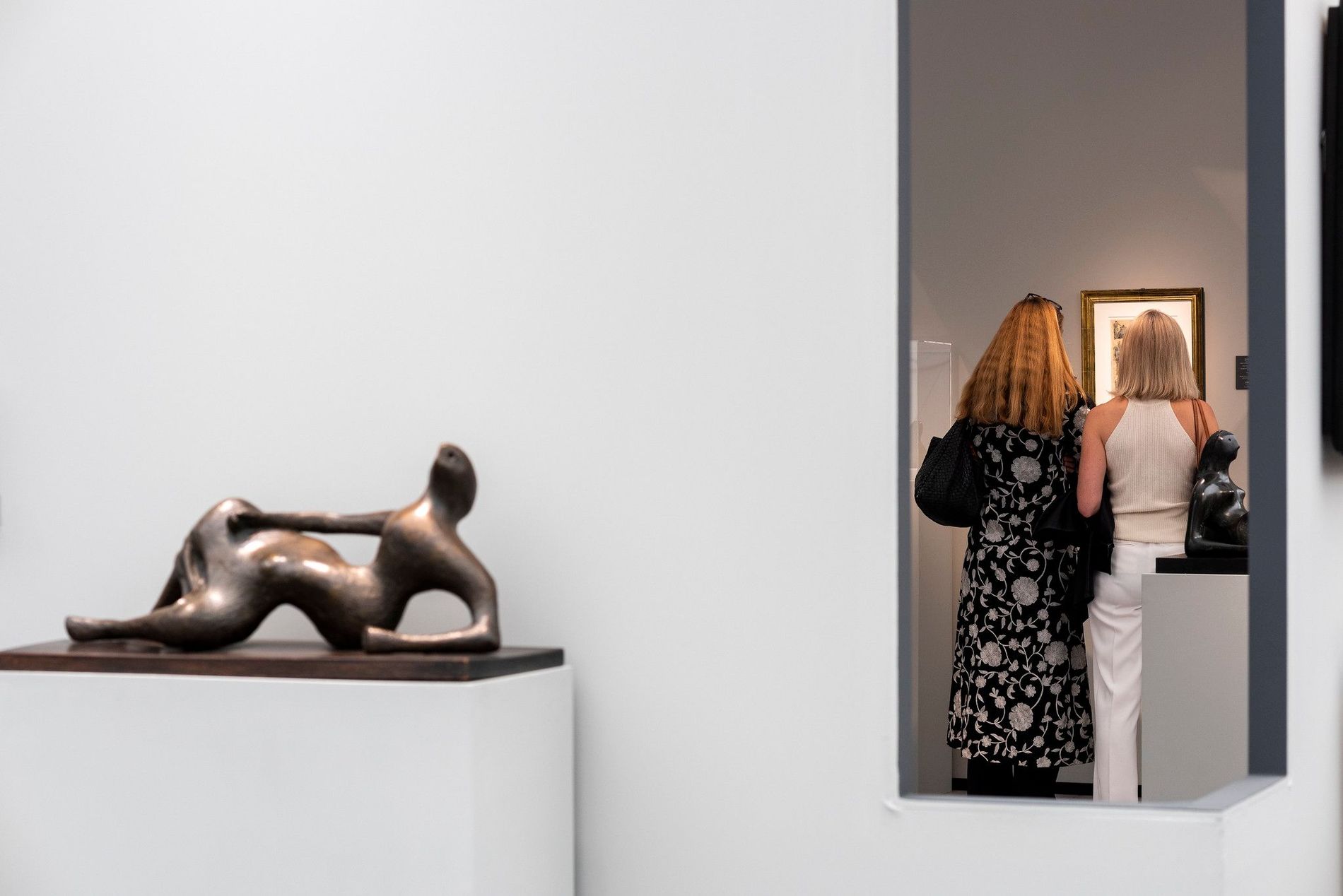 Photo: Courtesy of Denzil Guzel/Frieze
Berg Contemporary
At Frieze Masters, the dynamic Icelandic gallery Berg Contemporary from Reykjavik is showing the modern Czechoslovakian artist Woody Vasulka (b. 1937). His videography will be displayed within the context of their Spotlight section, which is dedicated to over-looked 20th century pioneers and has been curated by Laura Hoptman, the executive director of The Drawing Center, New York. Within this dynamic section, his work will be shown alongside the Nigerian modernist painter Obiora Udechukwu of kó.
Andersen's
Another Danish gallery Andersen's is presenting a dynamic group exhibition. The Nigerian-Norwegian artist and trained sociologist Frida Orupado (b. 1986) based in Oslo is at the forefront. Her work exploring the female form was featured in the central pavilion of Venice Biennale in 2019 and was celebrated for its honesty. They are also placing emphasis on Lilibeth Cuenca Rasmussen (b. 1970), a performance and visual artist who has developed a marked cross-aesthetic expression throughout her career.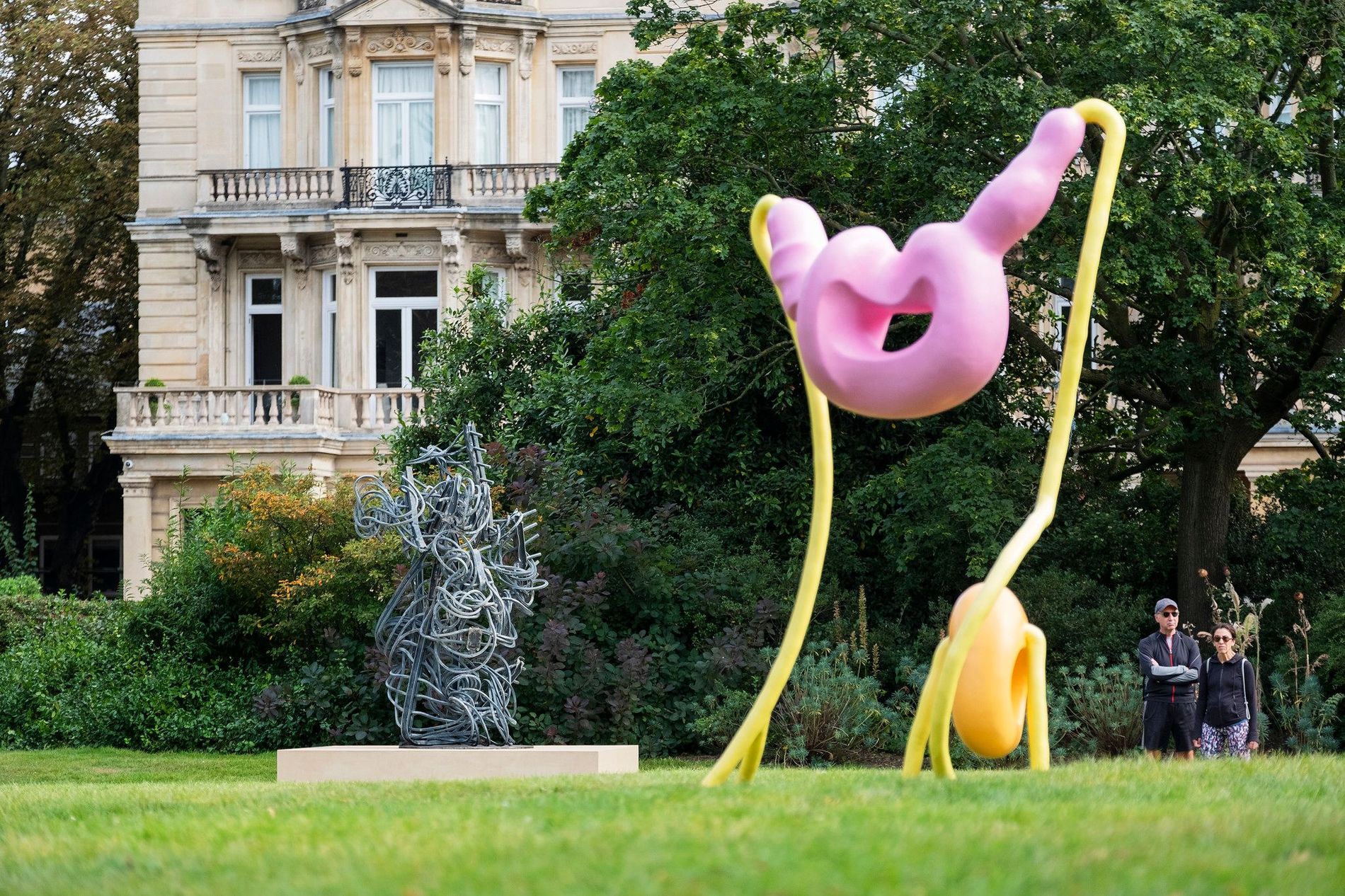 Photo: Frieze
Christian Andersen
Christian Anderson works with young international and Danish artists. Their space is within the former School of Sculpture of the Royal Danish Academy of Fine Arts at Frederiksholms Kanal in Copenhagen. They are exhibiting a series of oil paintings on linen by Damon Sfetsios, which depict rural farms in upstate New York, because he connects the labour of art with the labour of farming. He has previously been exhibited at Édouard Montassut and the DREI and is renowned for his abilities as a realist.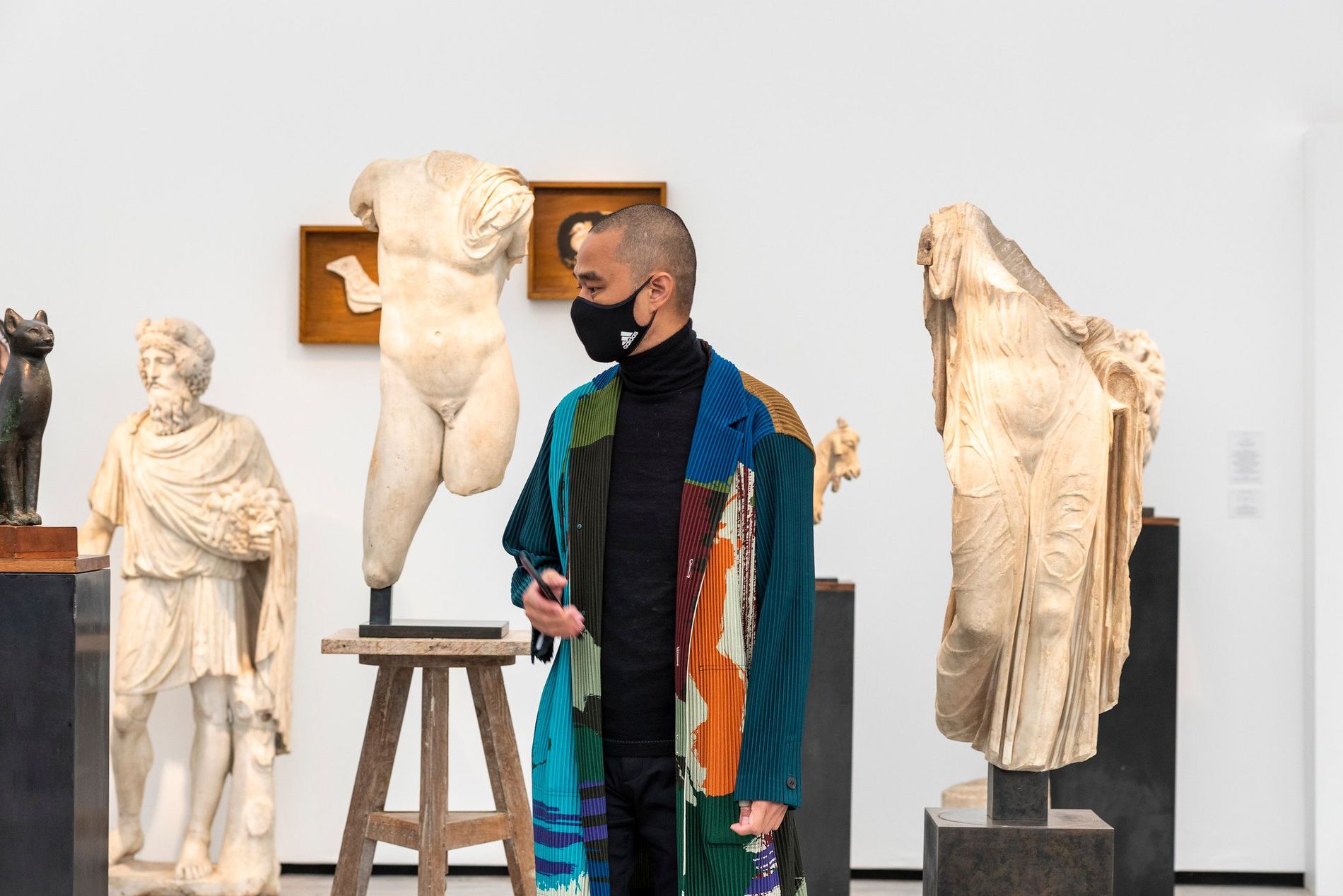 Photo: Deniz Guzel
Holtermann Fine Art
Finally, the Norwegian gallery Holtermann Fine Art has attracted attention for their contribution to Frieze Sculpture, which is exhibited in Regent's Park between Frieze London and Frieze Masters.It is curated by Clare Lilley, director of programming at Yorkshire Sculpture Park. The gallery is owned by the Norwegian gallerist Marianne Holtermann and they have chosen to exhibit a political piece by the Spanish artist Jorge Otero-Pailos (b. 1971), which is made from the discarded fence of the U.S. Embassy in Oslo.
Gallery VI, VII
The Norwegian gallery VI, VII is presenting a dynamic group exhibition, which neighbours Gagosian and White Cube in Frieze London. Their exhibition includes British sculptor and mixed-media artist Eloise Hawser (b. 1985) as well as the American artist Than Hussein Clark (b. 1981) whose installations dance a careful line between art and performance. Another highlight is the luminary Eva LeWitt (b. 1985) who is not only an exceptional artist, but the youngest daughter of the iconic artist and conceptual art pioneer, Sol LeWitt (1928 - 2007).