Vogue Scandinavia catches up with Swedish-Australian twin sister pop duo Say Lou Lou on their comeback to the music, life in California, and fronting Jeanerica's dreamy autumn/winter '23 campaign
A lot has happened since we last heard from Say Lou Lou's Miranda and Elektra Kilbey. For starters, the twin sisters, who grew up between Sydney and Stockholm – calling the latter home for most of their 20s – have relocated to Los Angeles. And while it seemed like they may have sidelined their pop careers for other ventures, including Elektra's magnetic performance in drama-thriller series Shantaram, they've made a welcome return to music this year, treating long-time fans to a two-part release.
"We hadn't written music for so long and had an abundance of experiences waiting to be made into songs," the sisters say. Waiting For A Boy, Say Lou Lou's first single to be released after a three-year hiatus, took less than an hour to write. "It felt natural, and that's how we're approaching our third album that we're making right now," they note, "not overthinking, going with the flow and singing our truth!"
"It feels right and easy," the Kilbeys say of their musical comeback. "There are no pressures, expectations or anxieties, just love and passion." Waiting For A Boy forms part of what they call a "classic breakup record", with the first part to be released this fall, and the second in the new year. The track has also been adopted by Swedish label Jeanerica, to soundtrack its autumn/winter '23 campaign – starring none other than the photogenic twin sisters.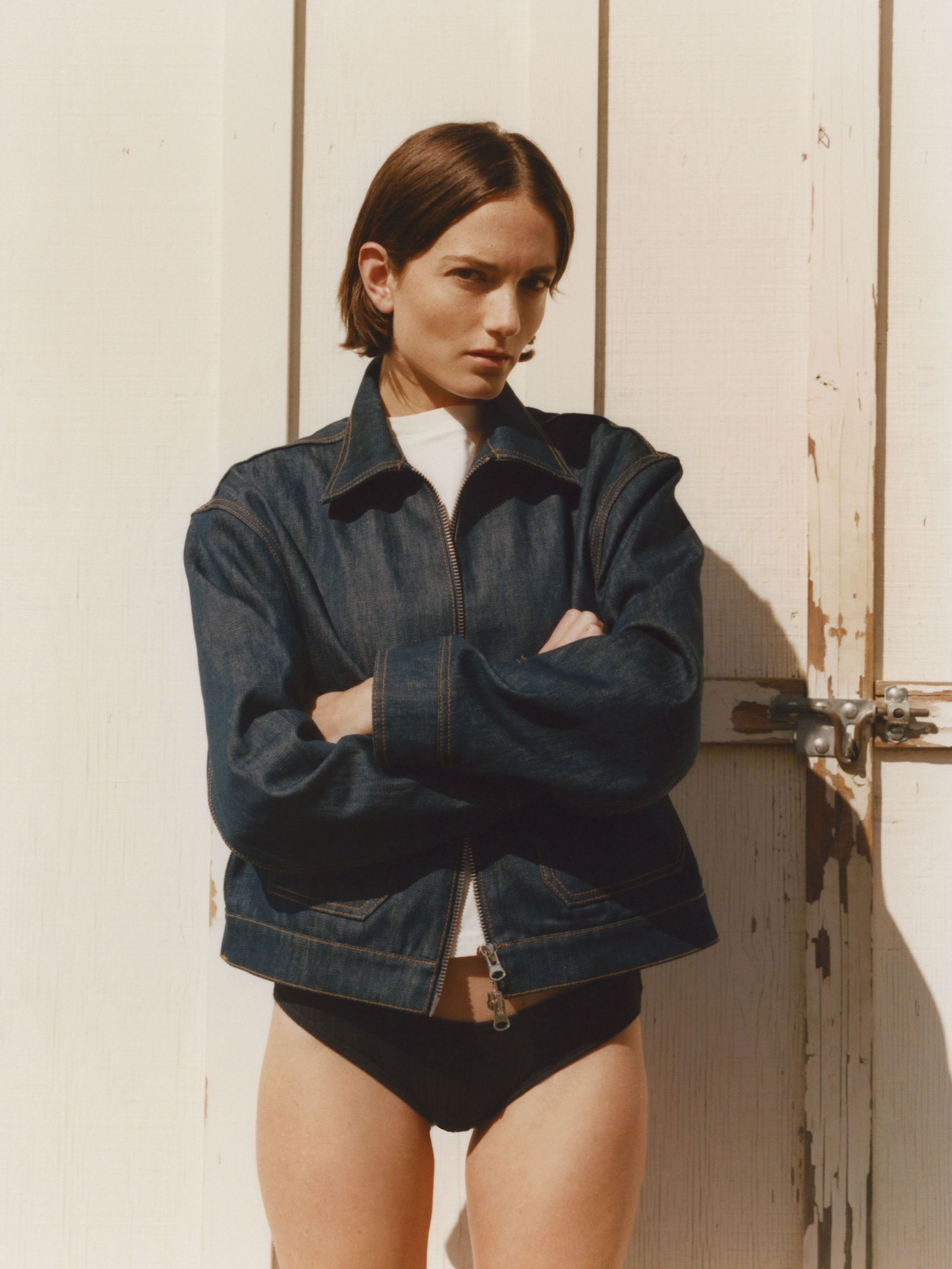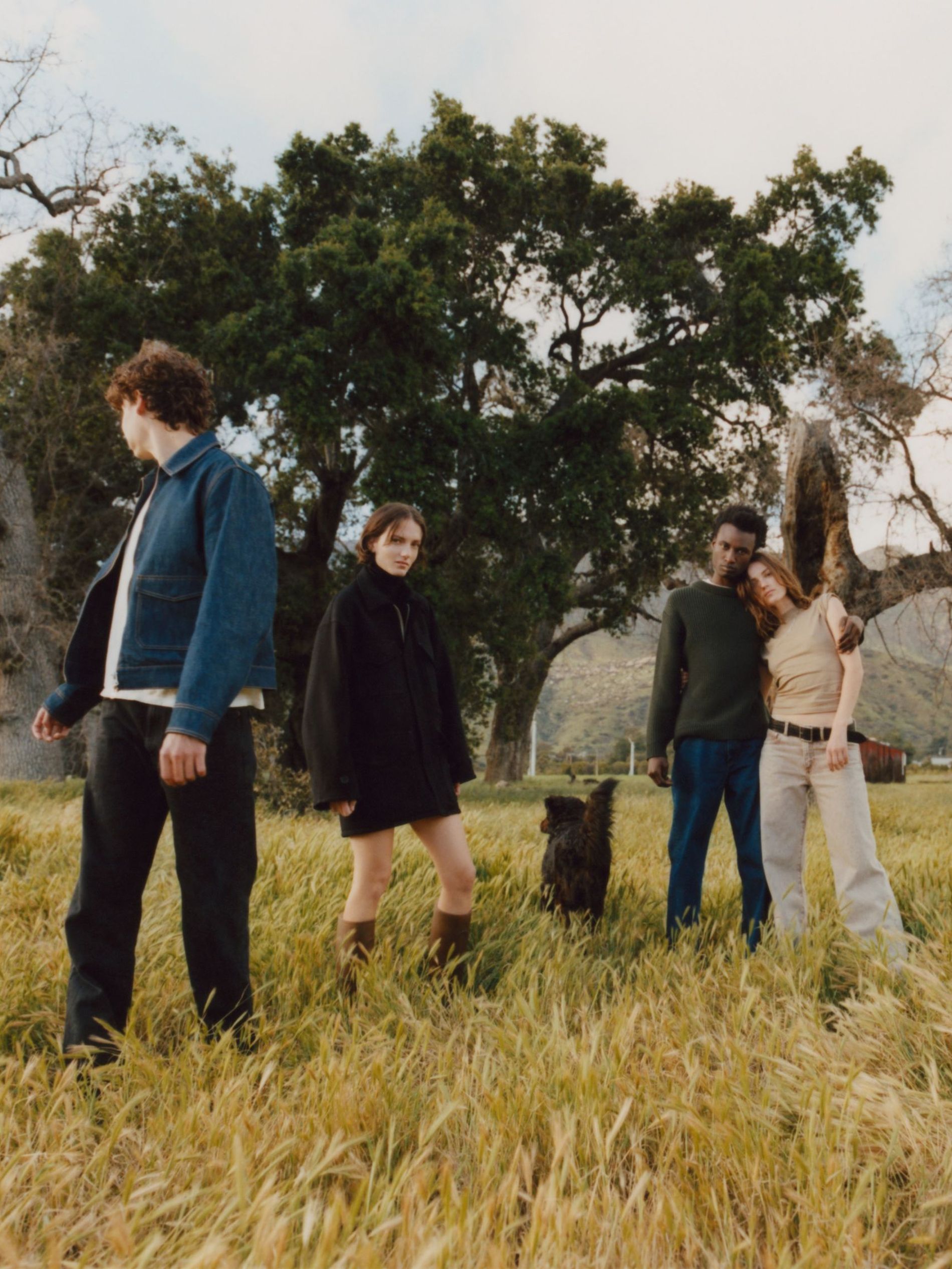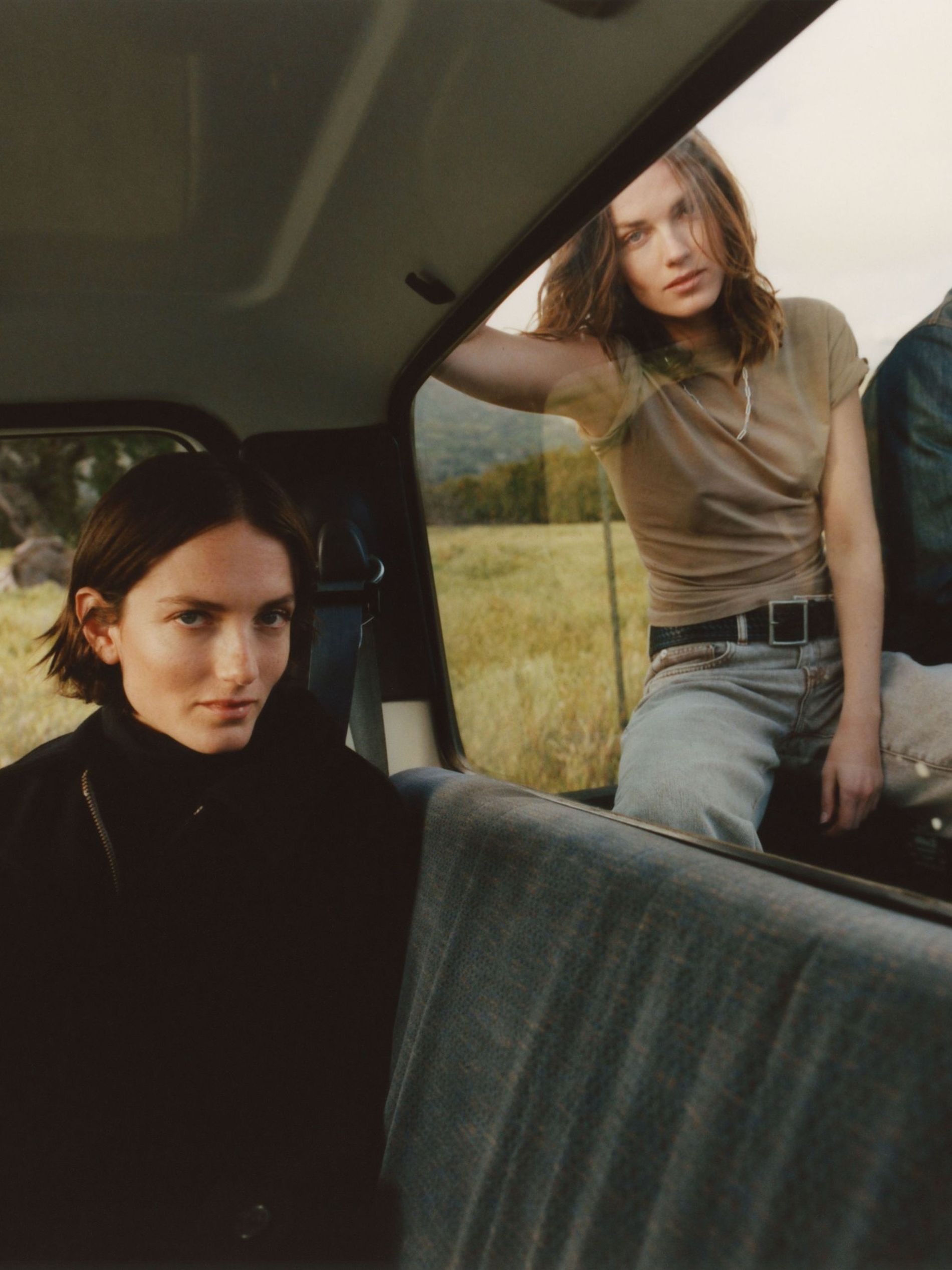 With 'the eternal allure of the American dream' as its starting point, Jeanerica's latest campaign is shot in Ojai, a Californian valley the twin sisters now call home. "We were introduced by mutual friends of the brand" the duo explain of their involvement, "and instantly connected on their vision." With campaign photographer Peter Nikolai moonlighting as a citrus farmer, the campaign scenes are blissfuly set amongst his fruit groves, packing house and vintage Vespa. "Despite being in a valley outside of LA, its orange groves and olive trees remind us of southern Europe," Miranda and Elektra say of the location.
Drawing inspiration from the perpetual Californian cultural reference that is Hunter S. Thompson, the autumn/winter '23 collection riffs on hard-working wardrobe heroes, with – as always – premium denim as the base. Four new jeans styles are introduced, styled alongside versatile pieces in a palette of bronze brown, signature blue and desert sunset shades.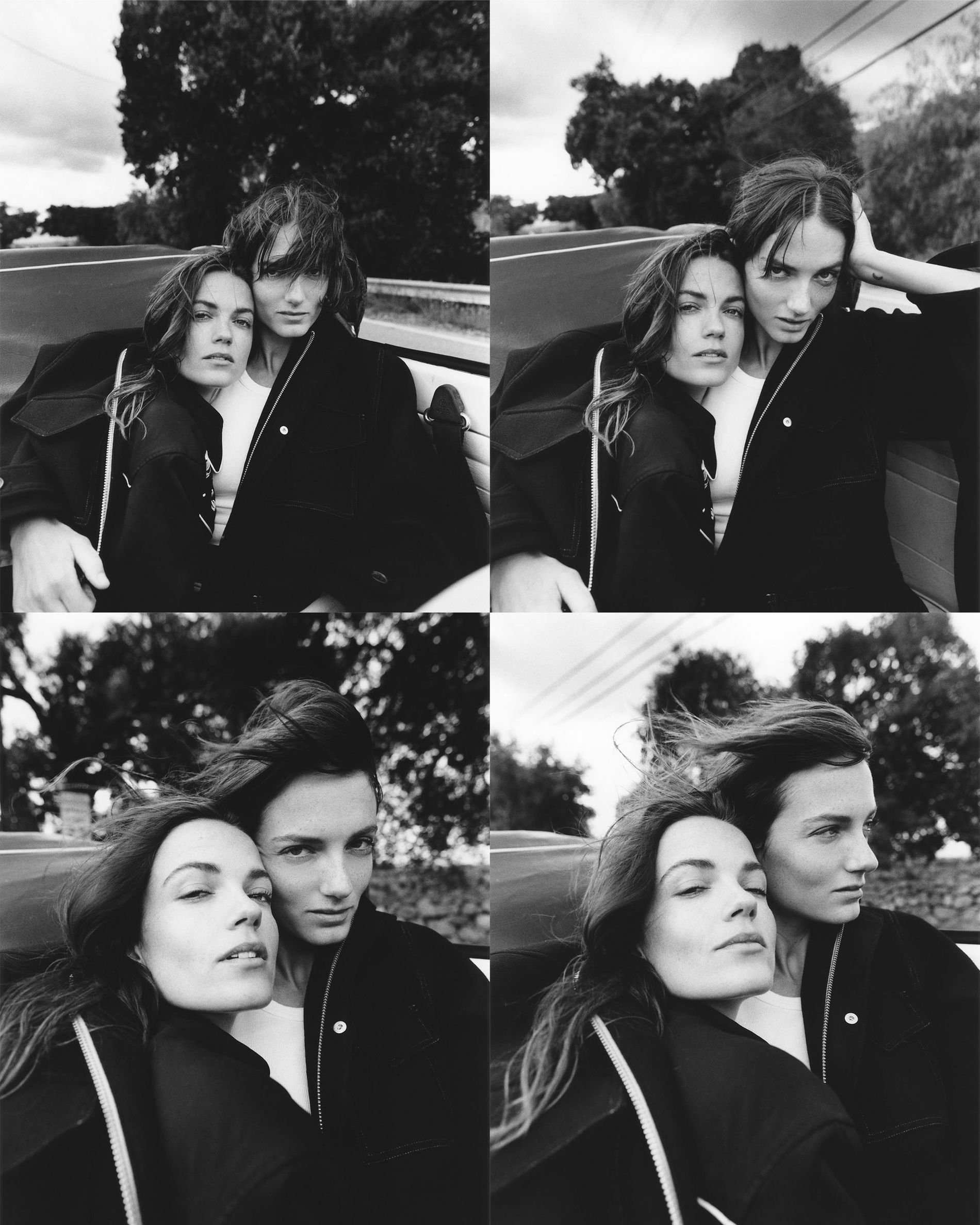 Photo: Peter Nikolai
The brand's M65-inspired utility jacket is updated in a warming winter version, alongside a floral-embroidered black wester shirt and aviator jackets in denim and felted recycled wool iterations. Returning to the jeans: flares, boot cuts and wide-legged workwear silhouettes comprise the range.
According to the brand, it's "a collection for the restless dreamer", with the decidedly European tailoring merged with Thompson's irreverent ways – chasing the horizon across the badlands. Does it resonate with Miranda and Elektra? "We think denim is timeless and that will always resonate with us," they say, pinpointing the collection's denim jacket and the black oversized wool parka as their personal favourites.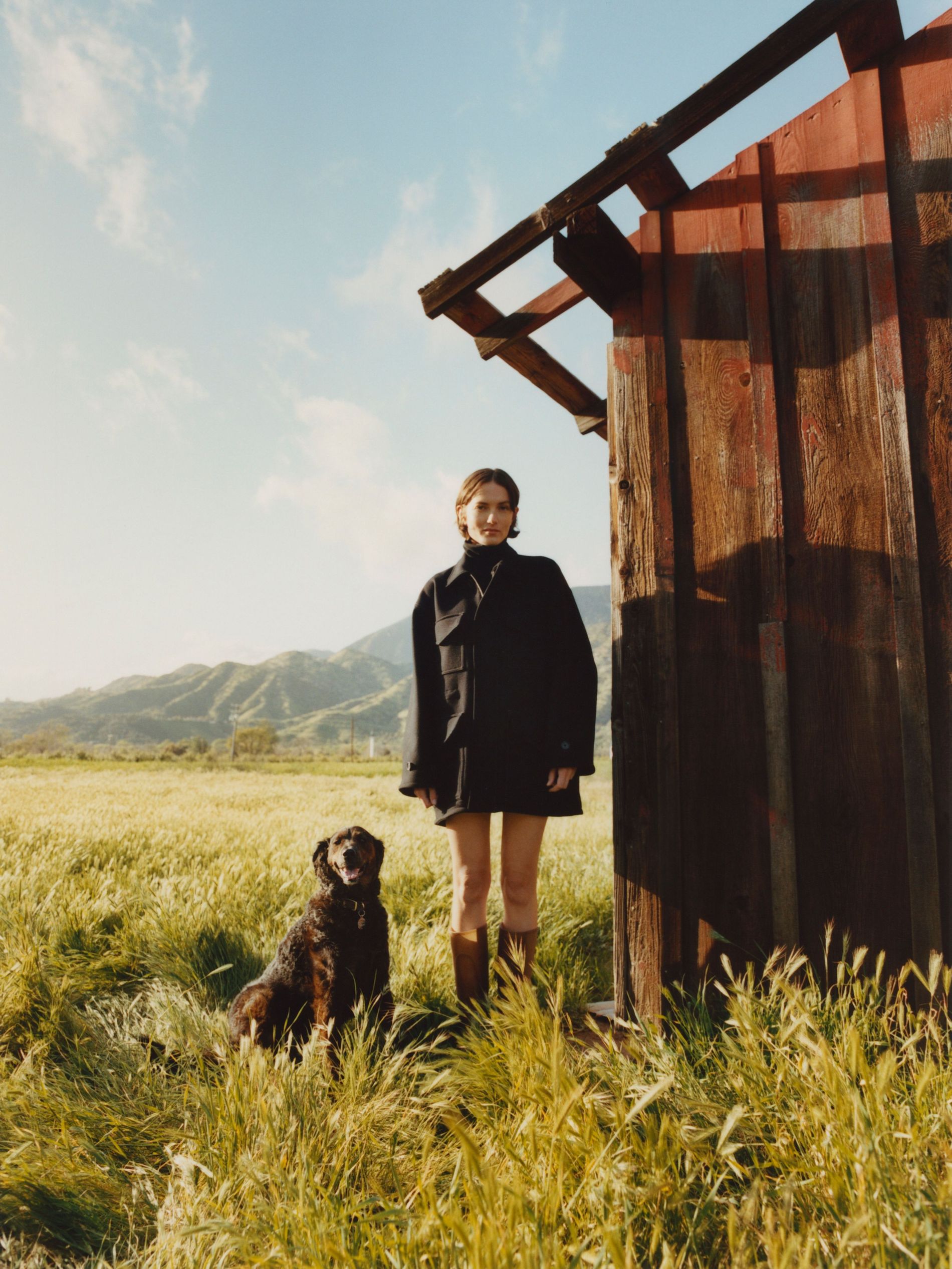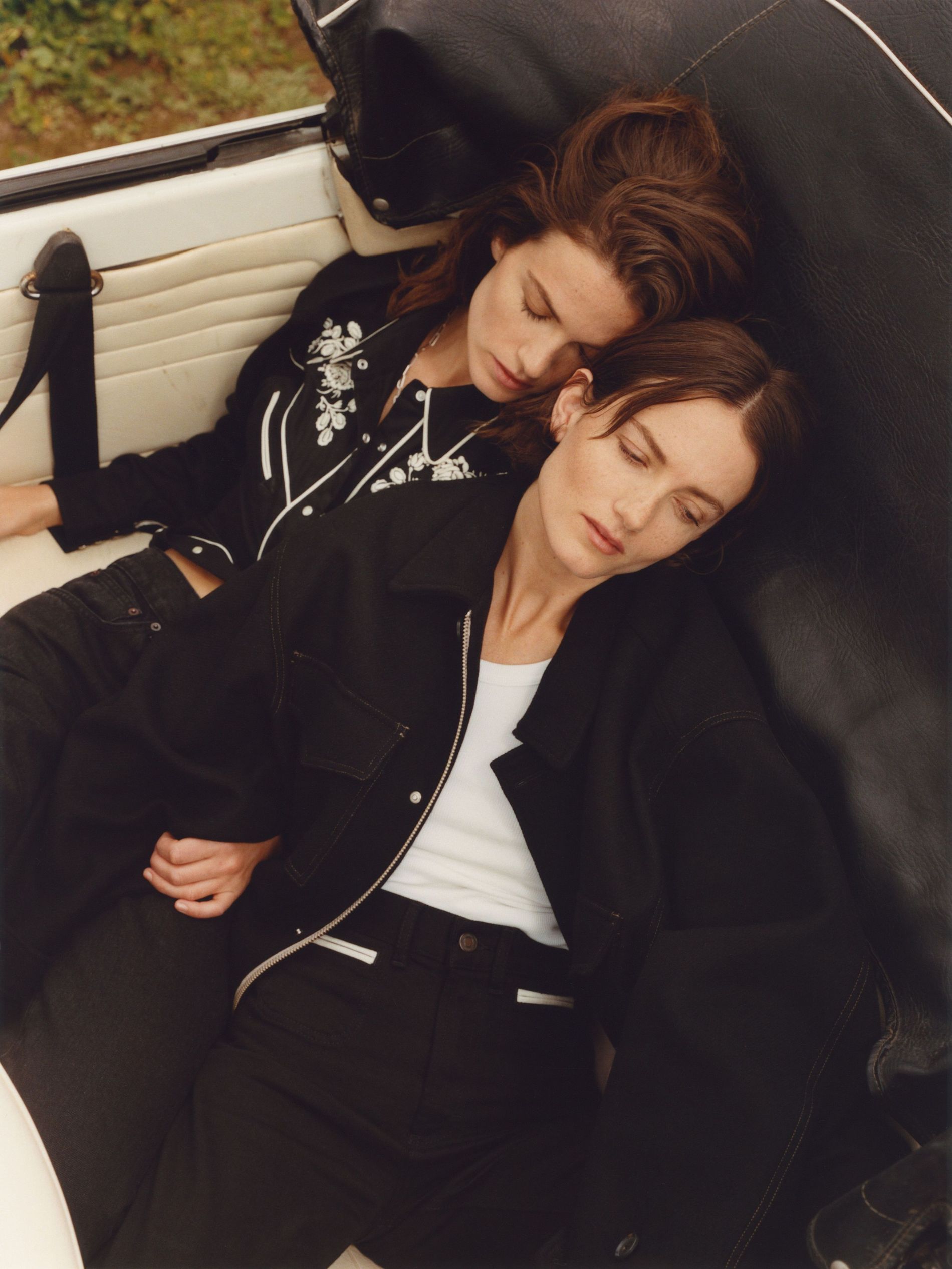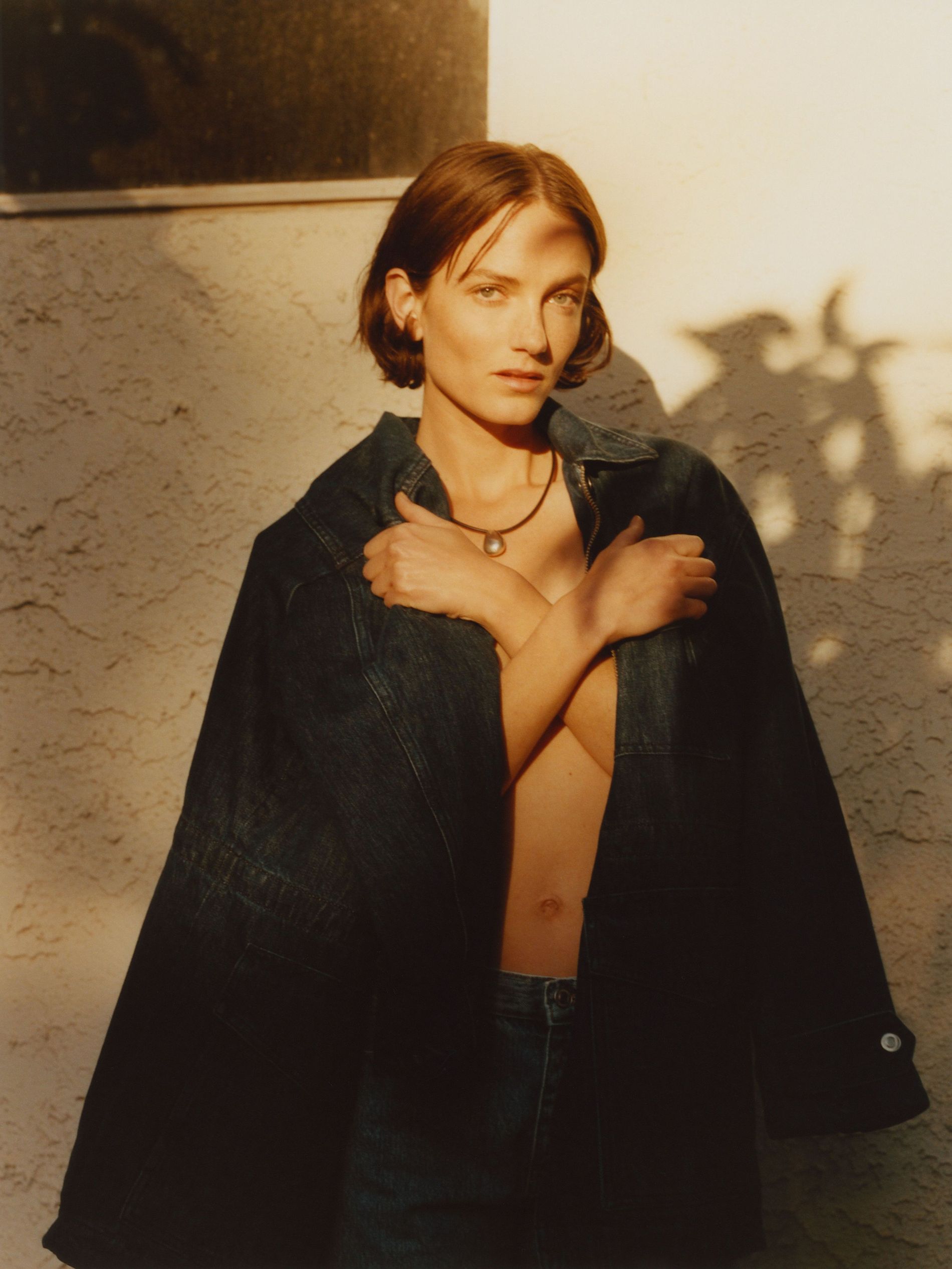 While they may be living in the Californian "state of everyday bliss" that Jeanerica's collection and campaign are in ode to, Stockholm is never far from their hearts, with the sisters listing off the things they miss about the capital most dearly as "being able to walk everywhere and taking the metro, but mostly we miss our friends and family," the twins add. "And common sense!"
Photographed by Peter Nikolai
DOP: Cooper Roussel
Styled by Alexis Asquith