The next gen of smartwatches have the fashion-forward front of mind
For many years I have looked at smartwatches as an oddity. The Apple Watch, of course, was odder than anything else I've ever seen. I saw it as wearing your iPhone on your wrist. It was not until the third generation of the Apple Watch that my interest was well and truly piqued. Not only did it work without your iPhone, the watch offered more functions that fit with my lifestyle. However, it's not just Apple that are offering smartwatches. We round up the sleekest smartwatches on the market right now.
Louis Vuitton Tambour Horizon Monogram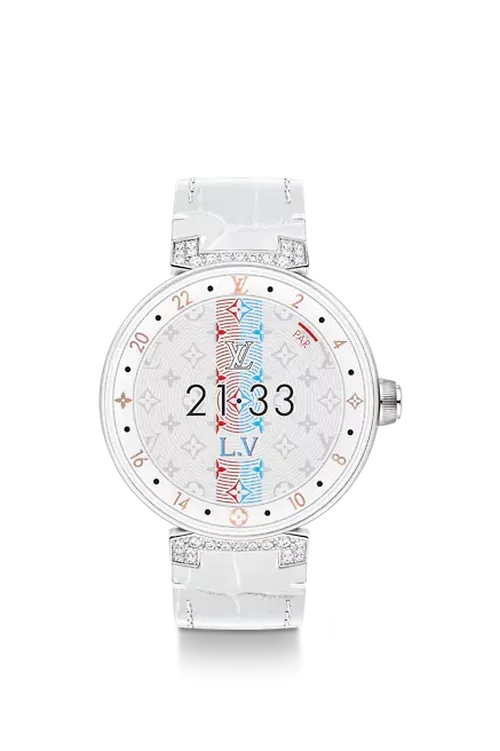 Photo: Louis Vuitton
Louis Vuitton oozes luxury. This is why it's somewhat strange it offers a smartwatch. However, the French fashion house wants to follow trends, and for a particular generation, a smartwatch is a better route to follow than no watch at all.
Comfortably positioned in the higher price range, the Louis Vuitton Tambour Horizon Monogram offers similar features as other smartwatches on the market. Except, of course, it has the added feeling of strapping a luxurious product around your wrist. Function-wise, the 42 millimetre Louis Vuitton Tambour Horizon Monogram shows time, date and GMT. It also offers contactless payments using Android Pay™ and Alipay™ services. The 'City Guide' dedicated travel application, is also rather nifty, especially if one finds themselves lost in Paris and looking for the nearest LV boutique.
Apple Watch Series 6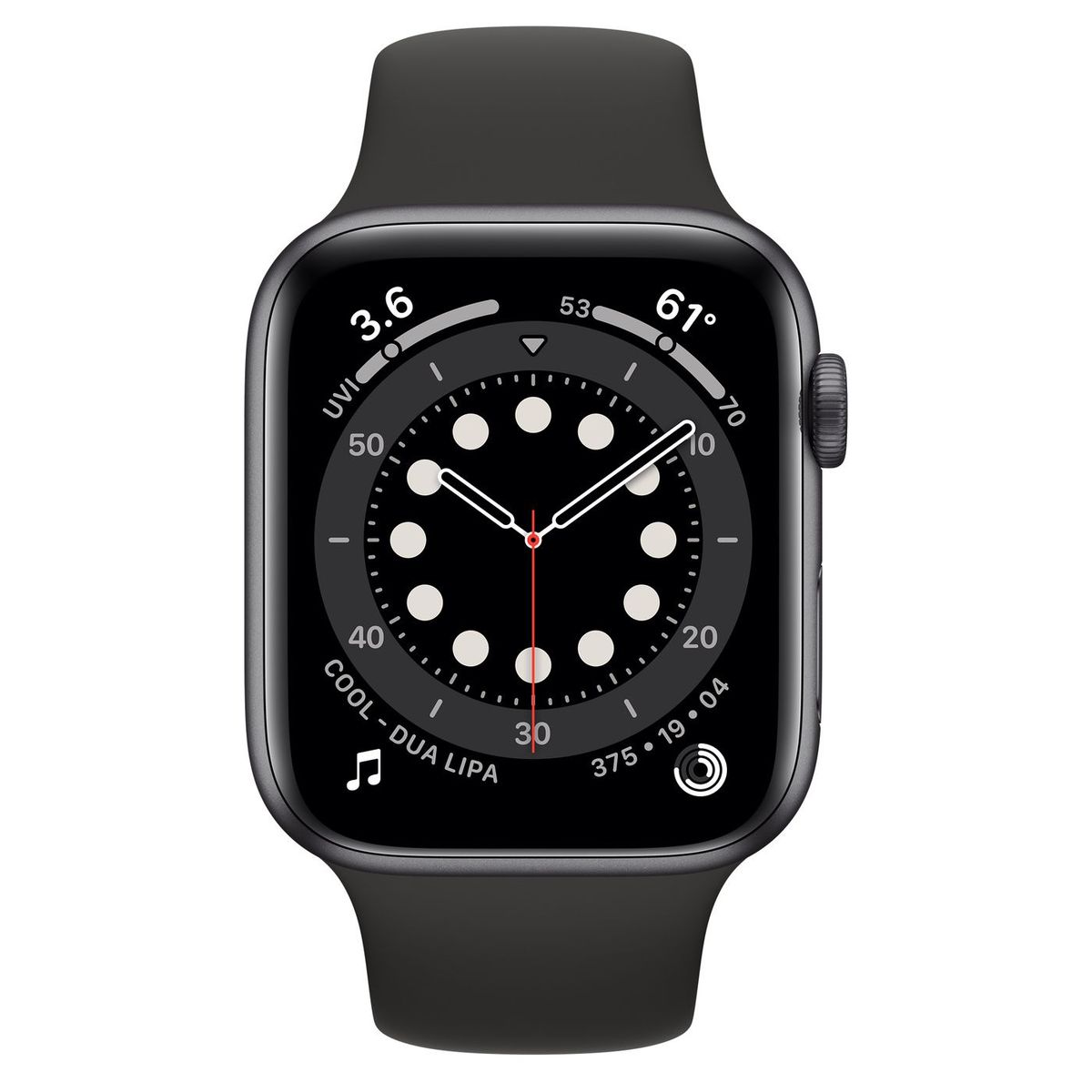 Photo: Apple
I am sure that most people will think of Apple as their first smartwatch choice. The illustrious Jony-Ive designed computer for the wrist. A pioneering gadget which Ive himself describes as "the art of making". Now well into its sixth generation, the Apple Watch offers many functions that underline how far Apple has taken the smartwatch since the first iteration in 2015.
Not only does the Apple Watch do what your iPhone does. It also measures your blood oxygen level with a revolutionary sensor and takes an ECG (a test used to check your heart's rhythm and electrical activity) anytime, saving you a visit or two to the doctors.
Of course, the latest Apple Watch also offers all the needed functions to track whatever sports you like. Even offering classes developed by world-renowned fitness people which takes the Apple Watch to a whole new level. And if you dare to ask for a function that you'd like to see on an Apple Watch, you probably get a text message saying, "It already does that".
Alpina AlpineX Comtesse Glacier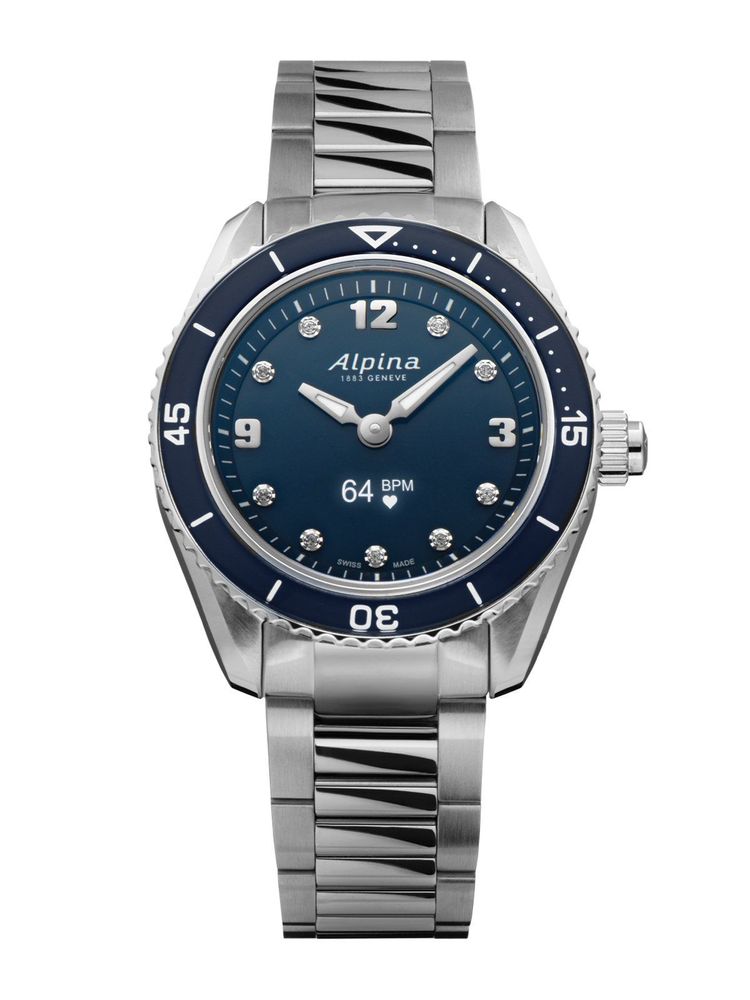 Photo: Alpina
Alpina is born from Swiss watchmaking traditions. Even though ApinerX is promoted as a connected watch, it looks like a traditional analogue timepiece with its big central hands and legible dial layout. You are wearing a Swiss watch that embraces technology, if you like. And that is what makes the Alpina AlpineX Comtesse Glacier a somewhat in-betweener, that appeals to the person who doesn't want to wear a computer on their wrist.
Offering a plethora of functions, such as heart rate monitoring, activity tracking, sleep monitoring, weather forecast and GPS-tracked workout monitoring, the 36.5 millimeter Alpina AlpineX Comtesse Glacier is as relevant on the running track as it is on the red carpet. The latter is mainly because of the diamonds fitted on the dark blue dial.
Garmin Lily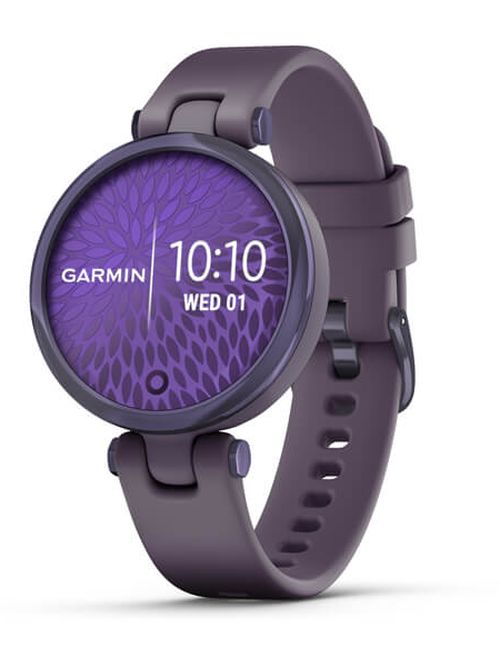 Photo: Garmin
Garmin is a natural nominee in the article on great smartwatches, a long-time champion in rugged and sporty multi-functional watches. Of course, you can receive text messages and monitor your day in terms of gym activity (strength, cardio, elliptical training, stair stepping, yoga, pilates and breathwork). But the 34.5 millimeter Garmin Lily also offers menstrual cycle and pregnancy tracking, making this connected watch aimed for the female wrist. And it tops this list with up to five days of battery life.
Fossil Gen 5E Smartwatch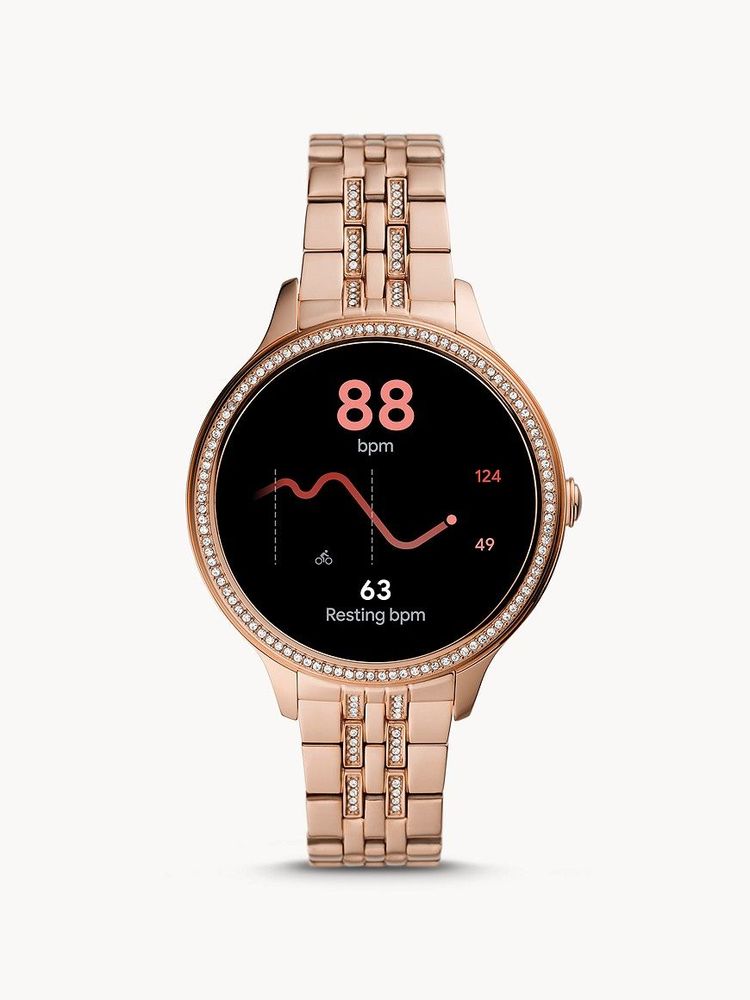 Photo: Fossil
No stranger to fashion and trends, Fossil is also a strong player on the market of smartwatches. Its 42 millimetre Android and iOS compatible Gen 5E Smartwatch offers your basic track activity goals, steps, sleep, heart rate, cardio levels monitoring. However, it also charges fully within one hour, which is a rare benefit for a smartwatch.
As an entry-level smartwatch, the Fossil Gen 5E Smartwatch is a great and very price friendly introduction to watches that are often mentioned as "the future of wearables", a product category expected to grow almost 20 per cent from 2021 to 2026.