Expertly crafted to improve shine, flood strands with moisture and coax even the frizziest hair into submission – meet the best hair oils to keep your mane healthy.
All products featured on Vogue are independently selected by our editors. However, when you buy something through our retail links, we may earn an affiliate commission.
Slathering your strands in hair oil has to be one of the most underrated beauty habits. And yet, with the arrival of winter, when hair becomes more vulnerable to moisture loss, these golden elixirs are nothing short of a life raft for brittle ends and unruly frizz. Worked onto towel-dried hair, they seal in moisture to keep lengths shiny and healthy – not to mention, enhancing your natural texture, too.
First, a quick science lesson: it's hard for the natural oil on your scalp to travel and moisturise frazzled ends. Packed with fatty acids and antioxidants, a hair oil will replenish the lipid layer on the surface of the hair, adding a protective layer to prevent breakage. But there is one hurdle to overcome before introducing a hair oil into your regime: finding the right one for your hair type. The goal, after all, is to add moisture back without the oiliness, which makes the fine-haired among us shudder.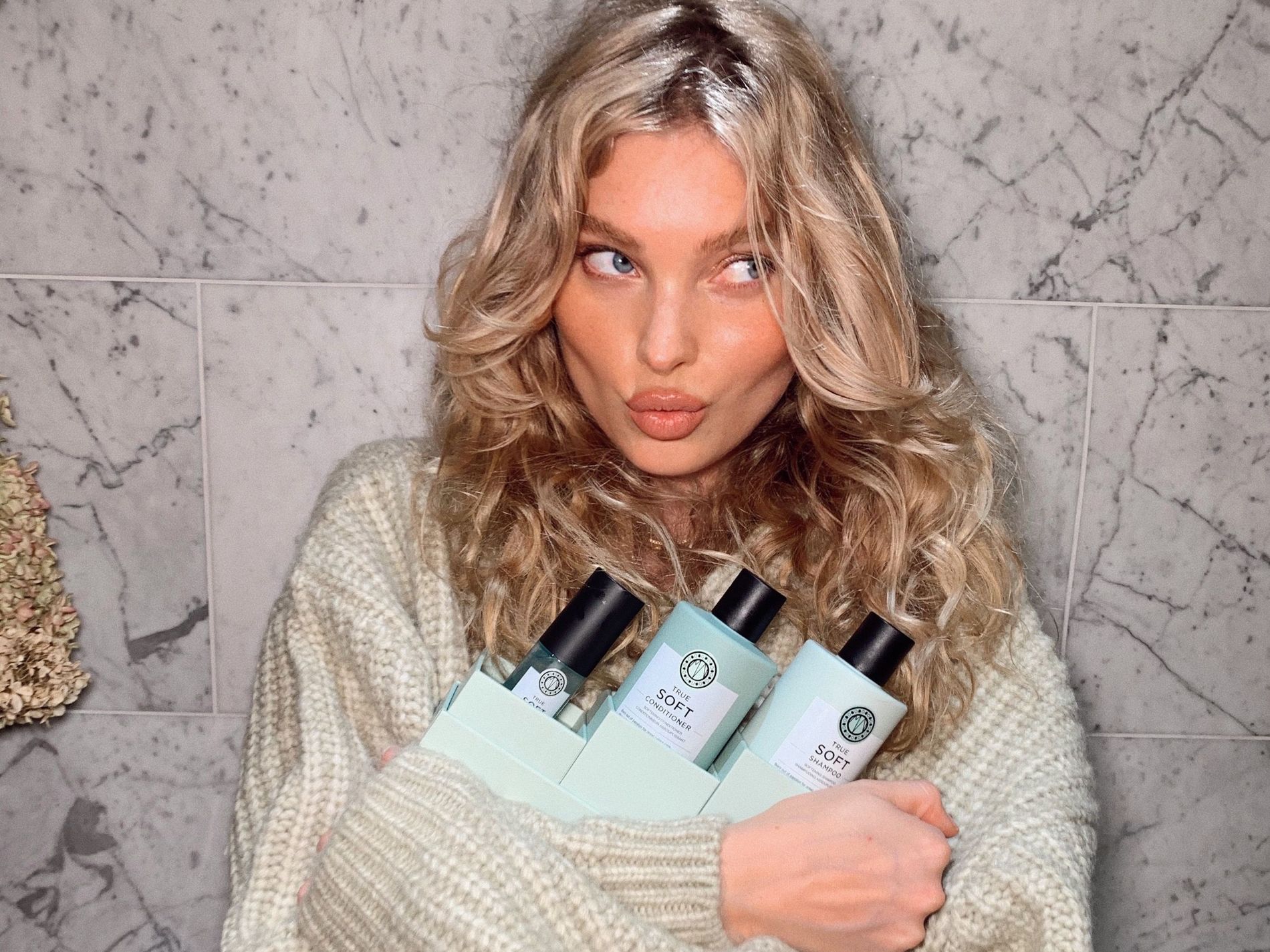 Elsa Hosk for Maria Nila Stockholm. Photo: Maria Nila
According to Jasmine Kurang, international educator at Maria Nila, it's actually quite easy. She recommends always applying hair oil in layers: "Start with one drop. Make sure you distribute the oil over your palms and then gently run your fingers through your hair, avoiding the roots."
While they can be like a long tall drink for dry hair, avocado and coconut oils are too rich for finer strands, which benefit from using a light-weight argan oil. Though you don't want to add weight to curls, the twisted structure of Afro hair means it can take longer for natural oils to circle their way from the scalp to the ends. Jojoba and other botanical oils are the best way to deliver hydration here. It's good news, too, for those with thinning hair: some oils have the added benefit of encouraging blood flow when massaged into the scalp. "Castor oil, for example, is rich in Ricinoleic Acid, which can improve circulation" says Kurang. "More blood flow to the hair follicles can stimulate hair growth."
Styling with the best hair oils
Hair oil is also the superhero styling product you've been overlooking. For bounce-giving curls, Kurang recommends applying oil to the hair when it is 50 per cent dry. "Water takes up space in the hair, so curls absorb more of the oil if they're not soaking wet, but not completely dry, either." When diffusing your hair, wrap your curls around your fingers for added definition.
For those with a penchant for stick-straight, glass hair, "smooth a small amount of oil over damp hair and then add a drop more once dry," advises Kurang. This three-pronged approach to a luscious finish tames fly-aways, adds a mirror-like sheen and allows your brush to slice through the hair like butter, helping to cut down on drying time.
Healthy, coiffed hair with minimal effort? Sold.
---
The best hair oils for all hair types