Our handbag expert Marianne Theodorsen selects her favourite clutches and carry-alls from the catwalks in New York, London, Paris, and Milan
After more than a year of lockdowns and digital presentations, Fashion Month finally came back in full force. As for the fashion, catwalks were brimming with some much needed post-Covid arm-candy of the sartorial kind.
On the runways, there were a lot of bags to fawn over this season. Both new takes on established styles and brand new designs took centre stage, and they are guaranteed to fly off the shelves as soon as they hit stores. It's safe to say that our wishlists grew significantly longer with every show.
Let's take a better look at some of our favourite bag moments from the big four Fashion Weeks:
Lanvin goes Batman
Against a monogrammed Lanvin backdrop, an illustration from Tim Burton's 1992 classic Batman Returns had us gasping. A fresh and fun take on a classic bag, set to be a real collectors item.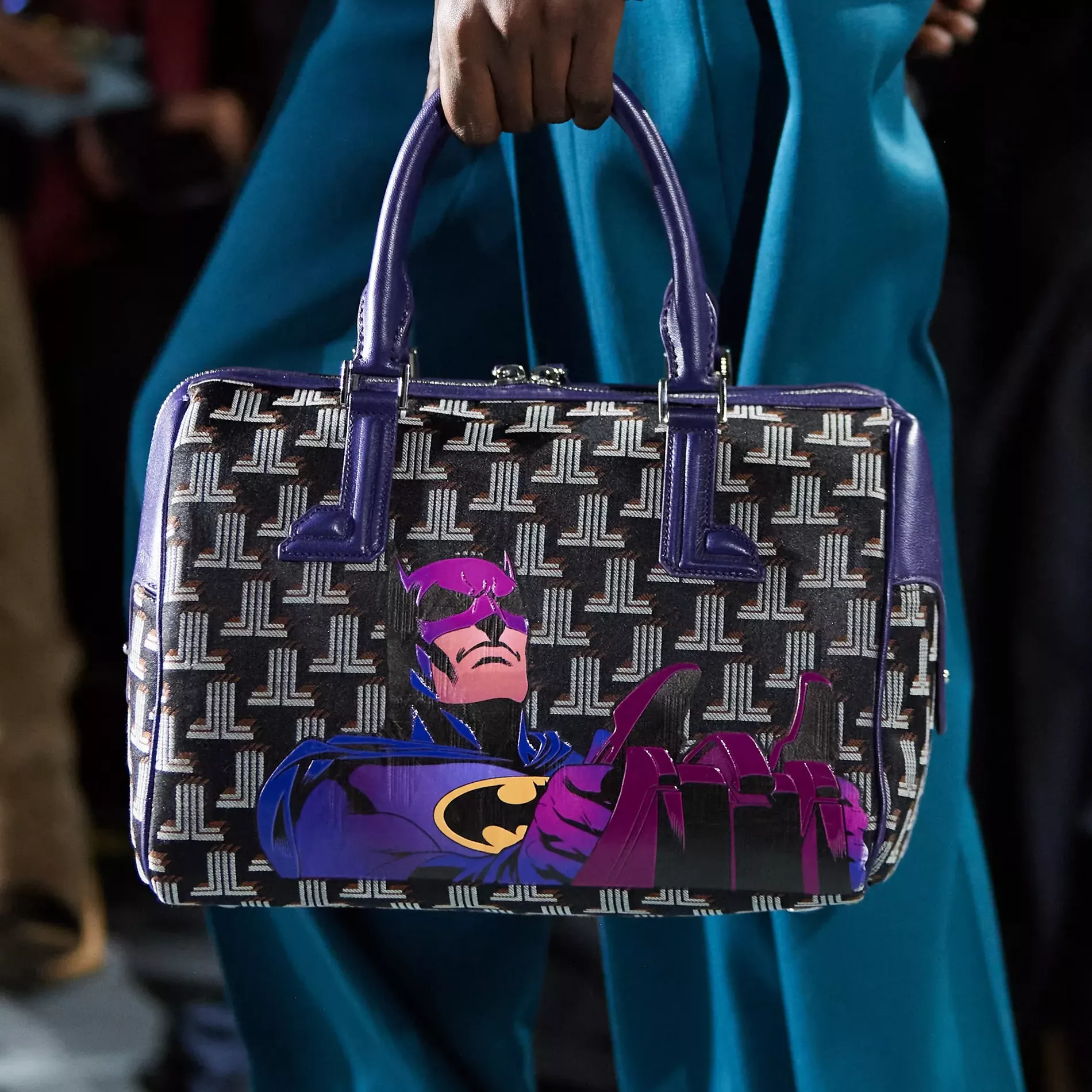 Photo: Vogue Runway
Balenciaga's take on the 1990s
For spring/summer 2022, Balenciaga created their take on the iconic 1990s 'snug on the shoulder' bag. We adored the bright colours – pink and neon yellow–, but predict that the black version will be the go-to party bag for years to come.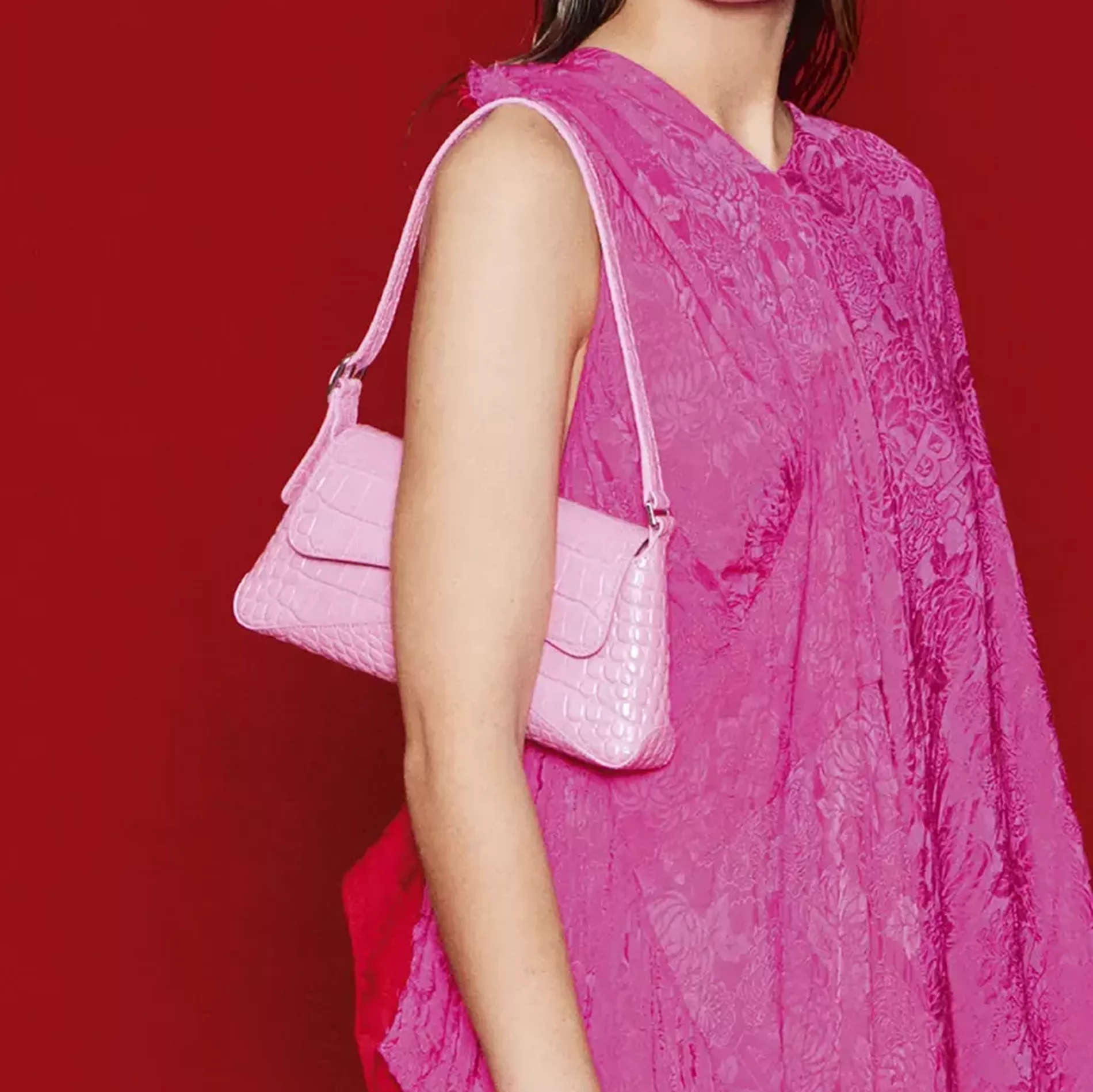 Photo: Courtesy of Balenciaga
Hermès heritage
This season, Hermès debuted a cylindrical bag with a horsebit handle. The gorgeous detail gives a strong nod to their heritage, resulting in a style that feels simultaneously modern and timeless – a difficult balance Hermès masters beautifully.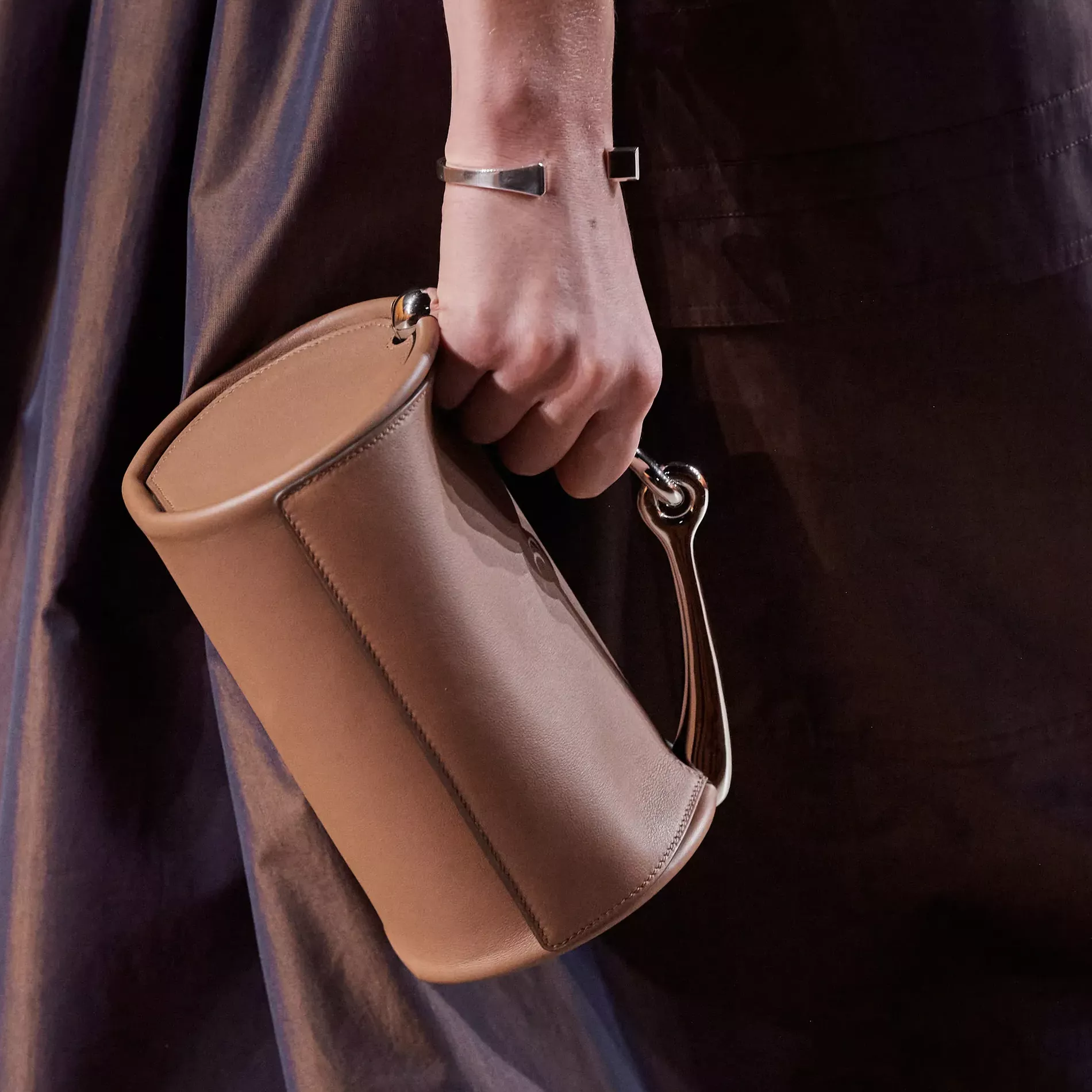 Photo: Vogue Runway
Two Valentino signatures
Here, Valentino's signature studs merge with the brand's classic denim, and the result is a bag that's both versatile and fun. Adding this to your wardrobe will ensure that you'll have an everyday handbag for... well, everything.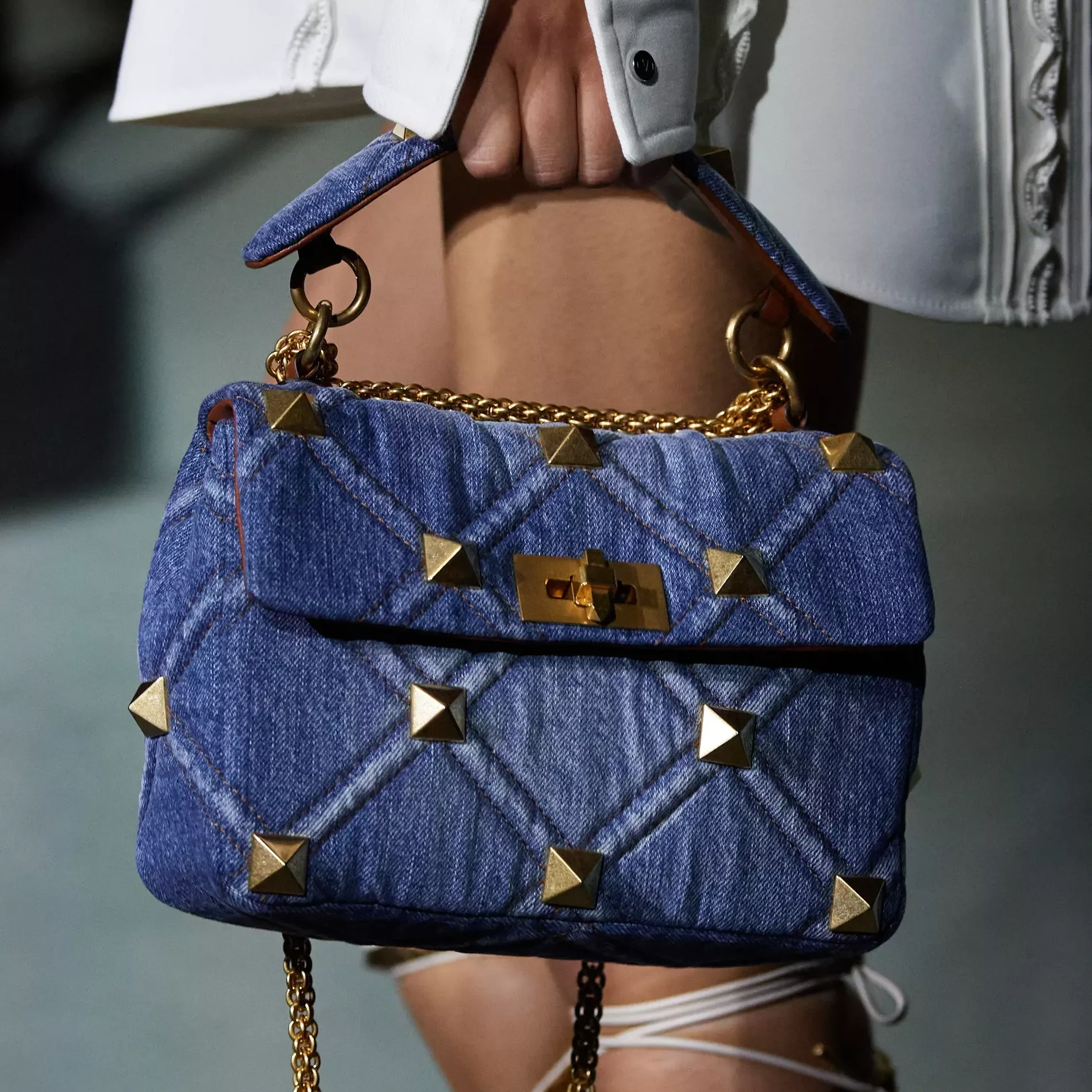 Photo: Vogue Runway
Loewe's fuzzy Flamenco
Praised be Loewe's latest collection. The fashion industry's seeming favourite this season, the brand delivered beautiful bags. The most eye-catching among them? The fuzzy take on their classic Flamenco bag.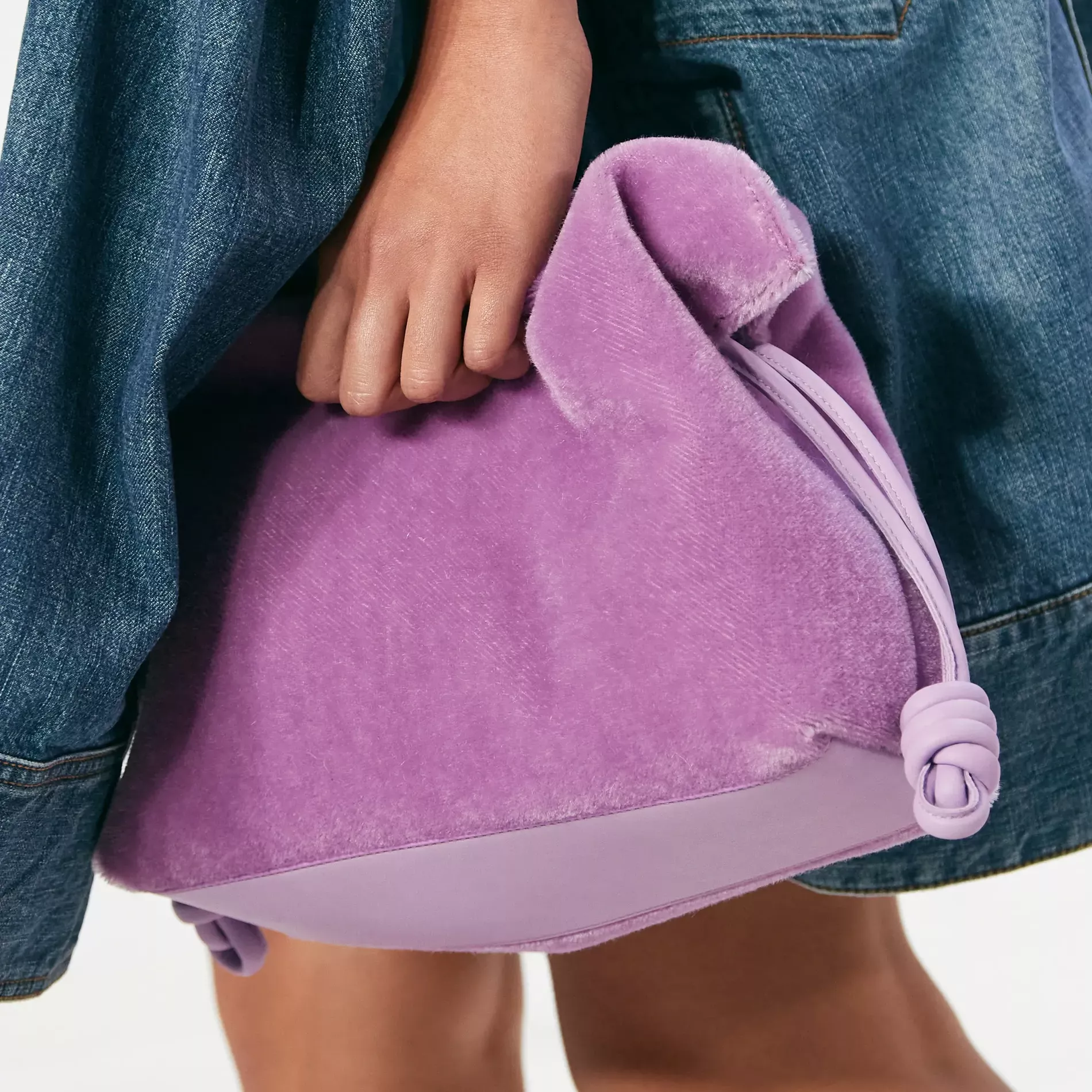 Photo: Vogue Runway
From the beach to the club at Isabel Marant
With enough room for essentials and a wet-proof fabric that screams disco, this bag will take you from the beach to the dance floor in no time. Just don't bring your wet towel to the club.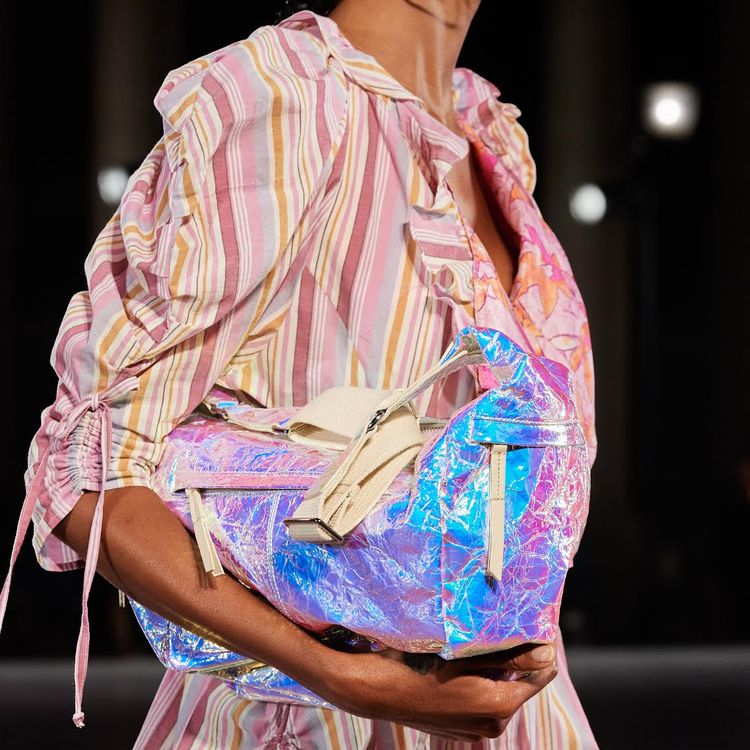 Photo: Isabel Marant
Chanel's heart shaped box
We always study the Chanel runway with a magnifying glass because we simply need to take in every single detail. This season was an ode to the 1980 and 1990s, and the heart shaped box bag we spotted will be high in demand no doubt – sign us up to the waiting list.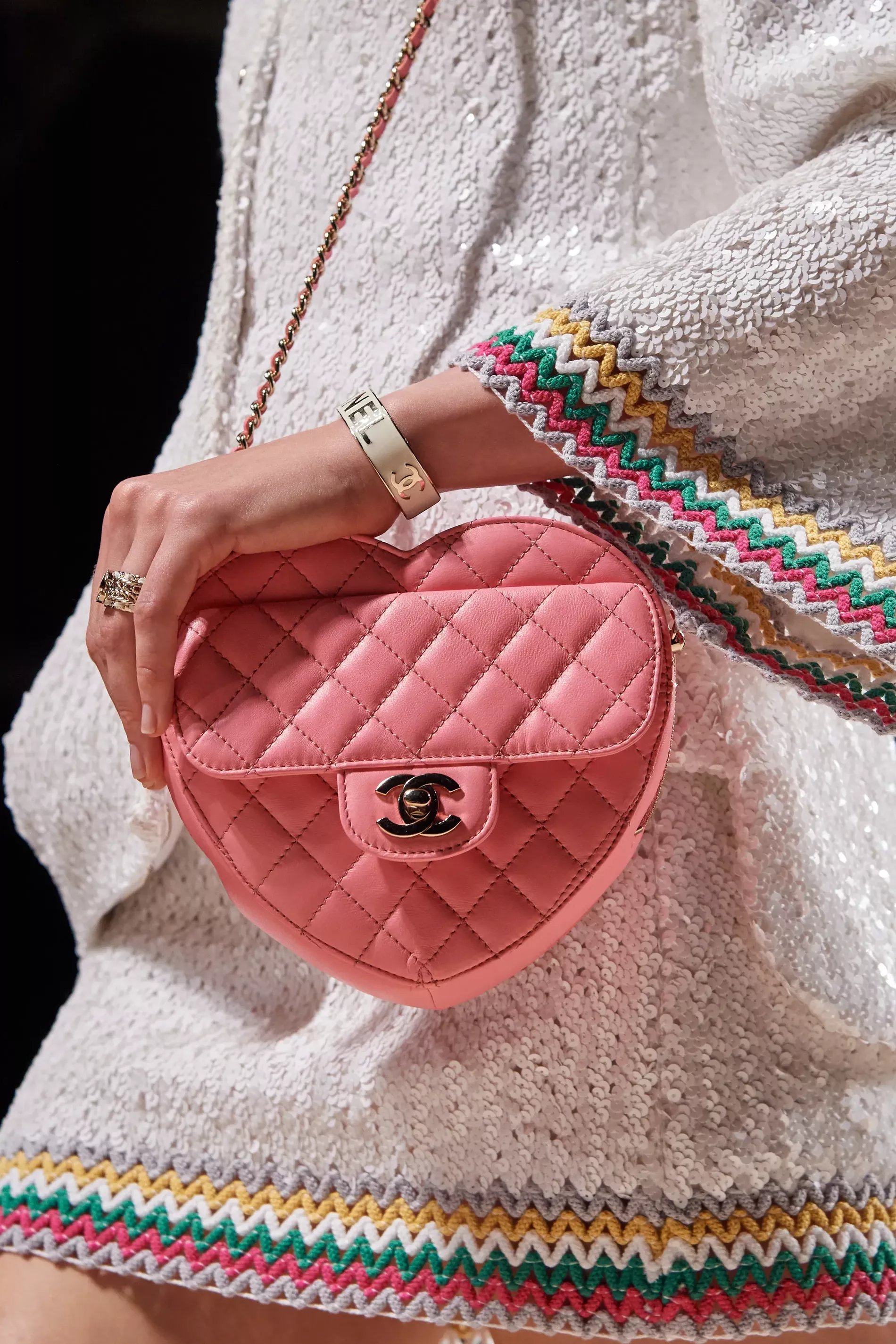 Photo: Vogue Runway
Chloé's patchwork and crochet bonanza
Unmistakably Chloé, this patchwork and crochet combination made our hearts skip more than a beat. We want to wrap ourselves up in a summer knit and throw this bag over our shoulders while we hunt for new hot-weather adventures.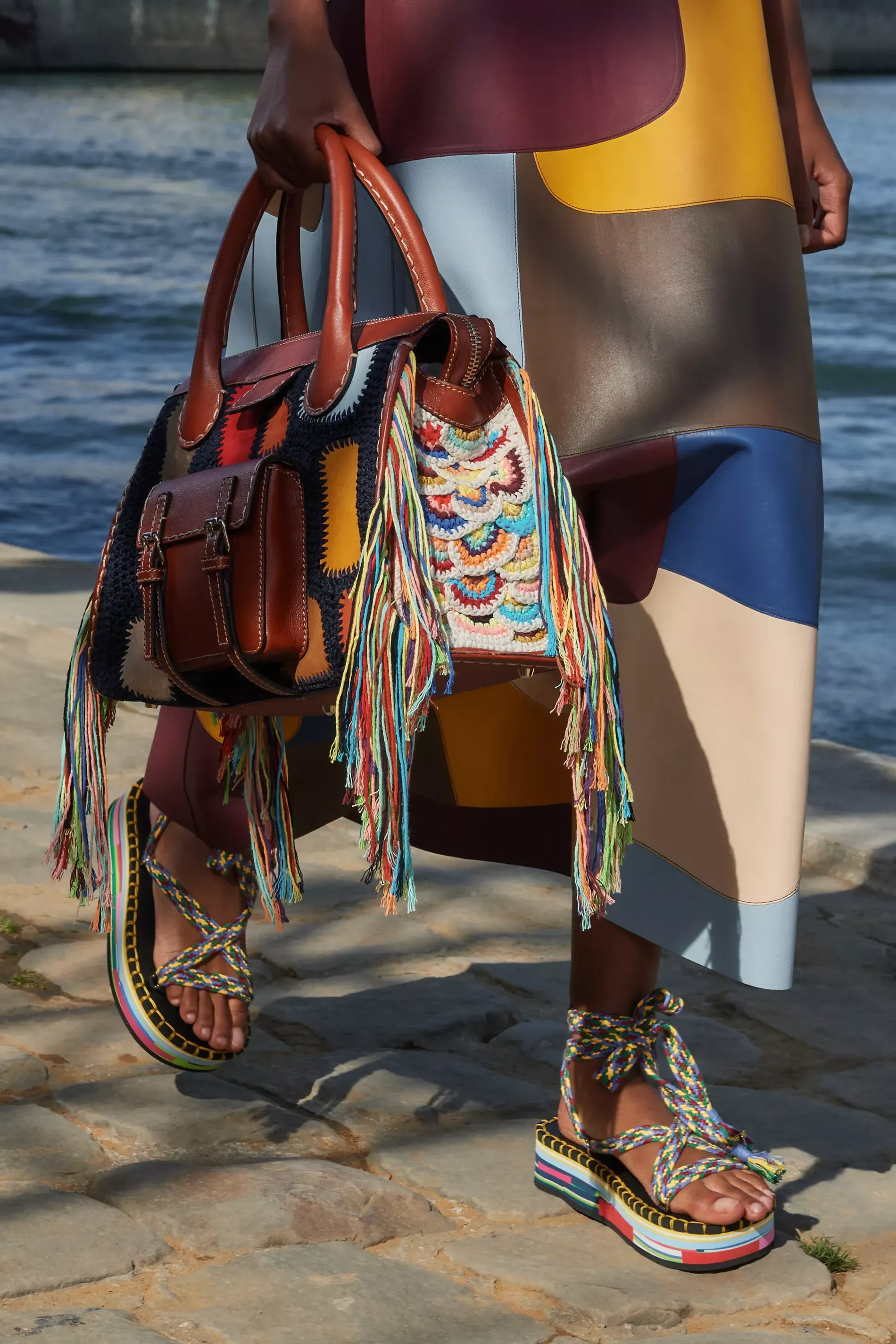 Photo: Vogue Runway
Y2K at Dior
The Y2K aesthetic is back, no doubt, and the mini bowling bags sported at Dior takes us right back to the era of blinged-out flip phones and belly-baring outfits. That being said, this bag will work just as well with today's updated minimalism as with the more head-turning looks of the early 'aughts.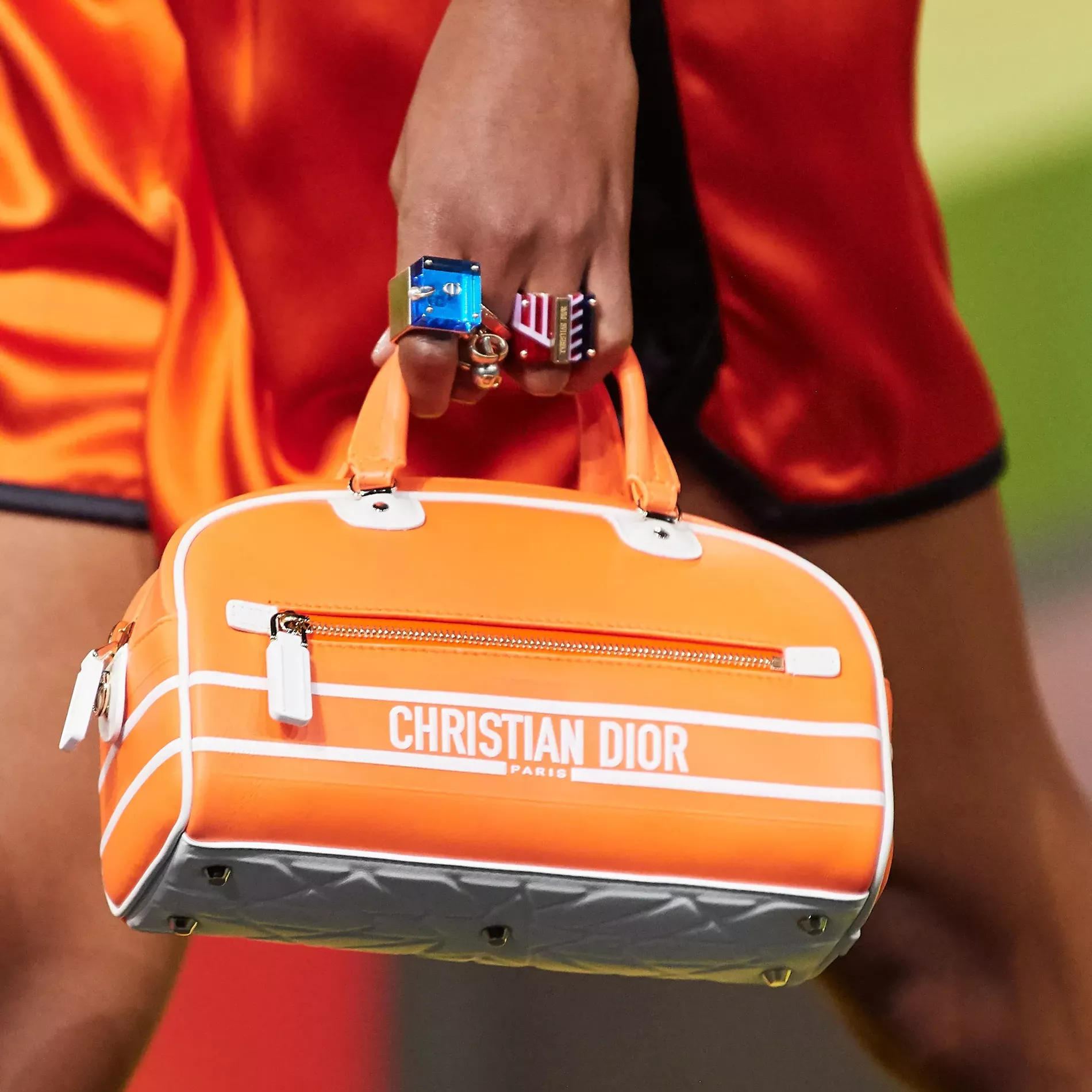 Photo: Vogue Runway
Givenchy's updated logo-mania
Givenchy has taken logo-mania to the next level this season. Their branded chains – added to several of the bags on the runway – ensure the elegant yet slightly rebellious Givenchy spirit we've grown accustomed to.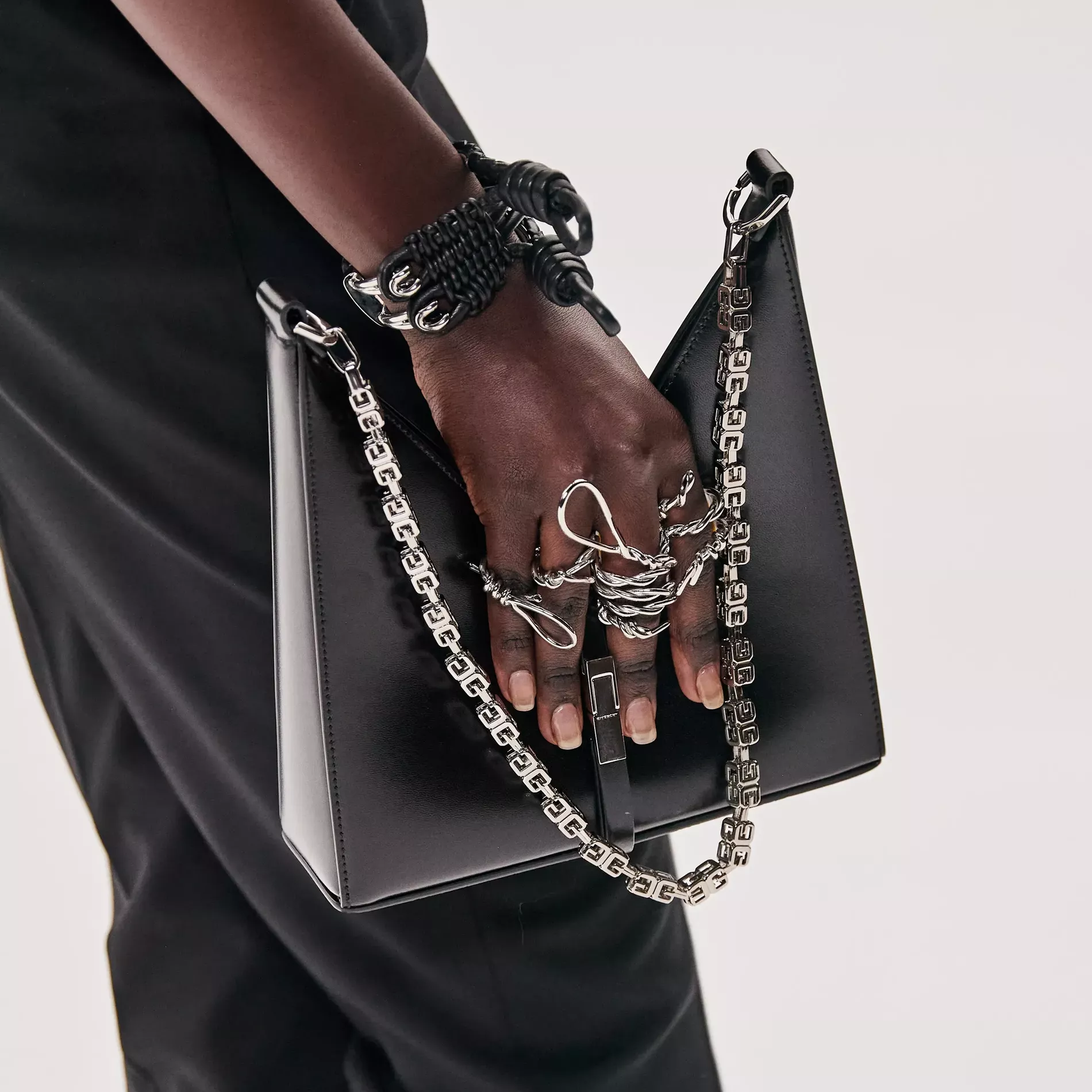 Photo: Vogue Runway
Versace's updated raffia tote
Versace elevated the woven tote this season, adding gold chain plexiglass handles and wrapping the bags in colourful scarves – 100 per cent Versace and 100 per cent fun.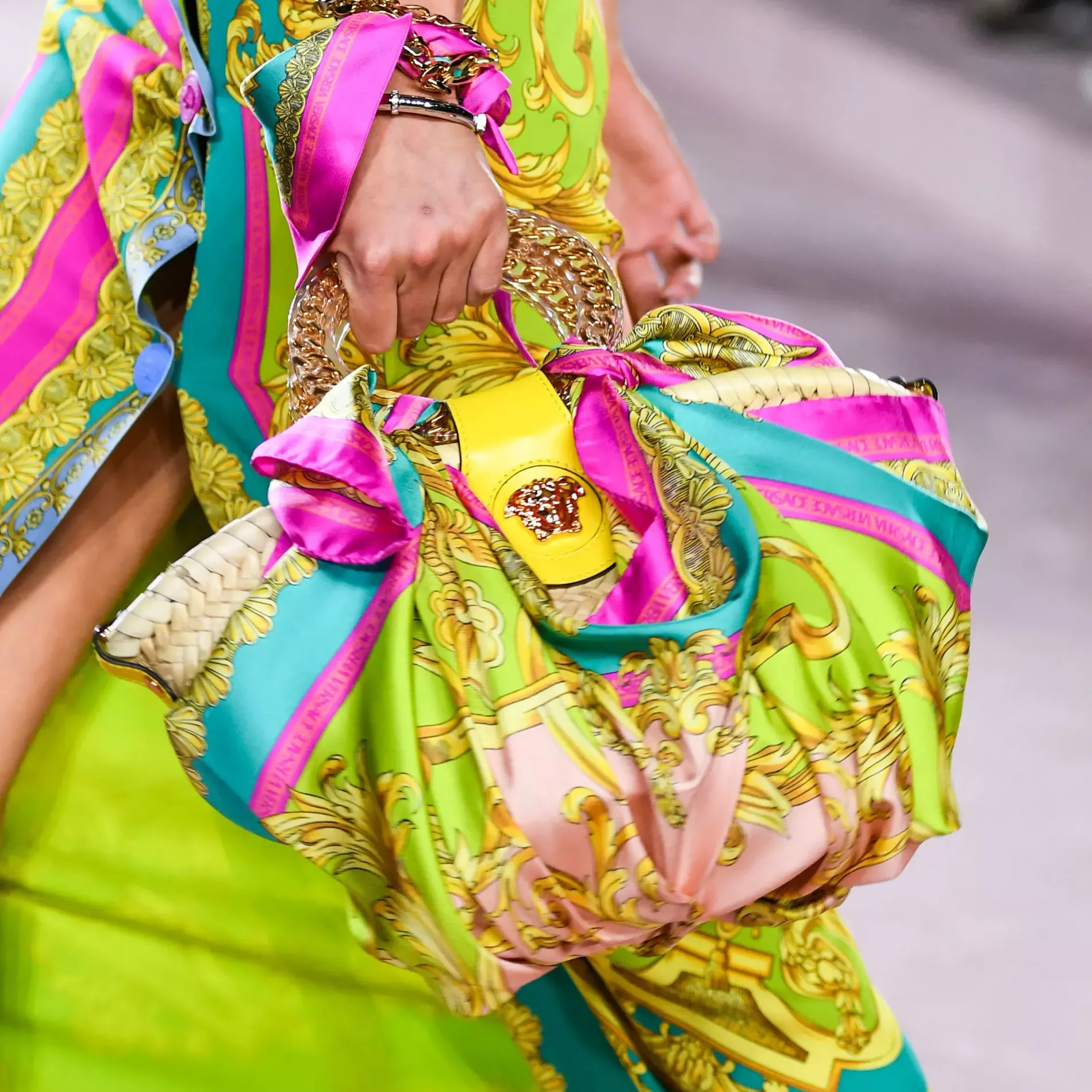 Photo: Vogue Runway
JW Anderson's bumper bags
For spring/summer 2022, JW Anderson debuted a brand new line of handbags that instantly got the fashion crowd into a frenzy. The bumper bags will be available in three different shapes: half-moon, hobo and baguette and were shown in a variety of colourful combinations.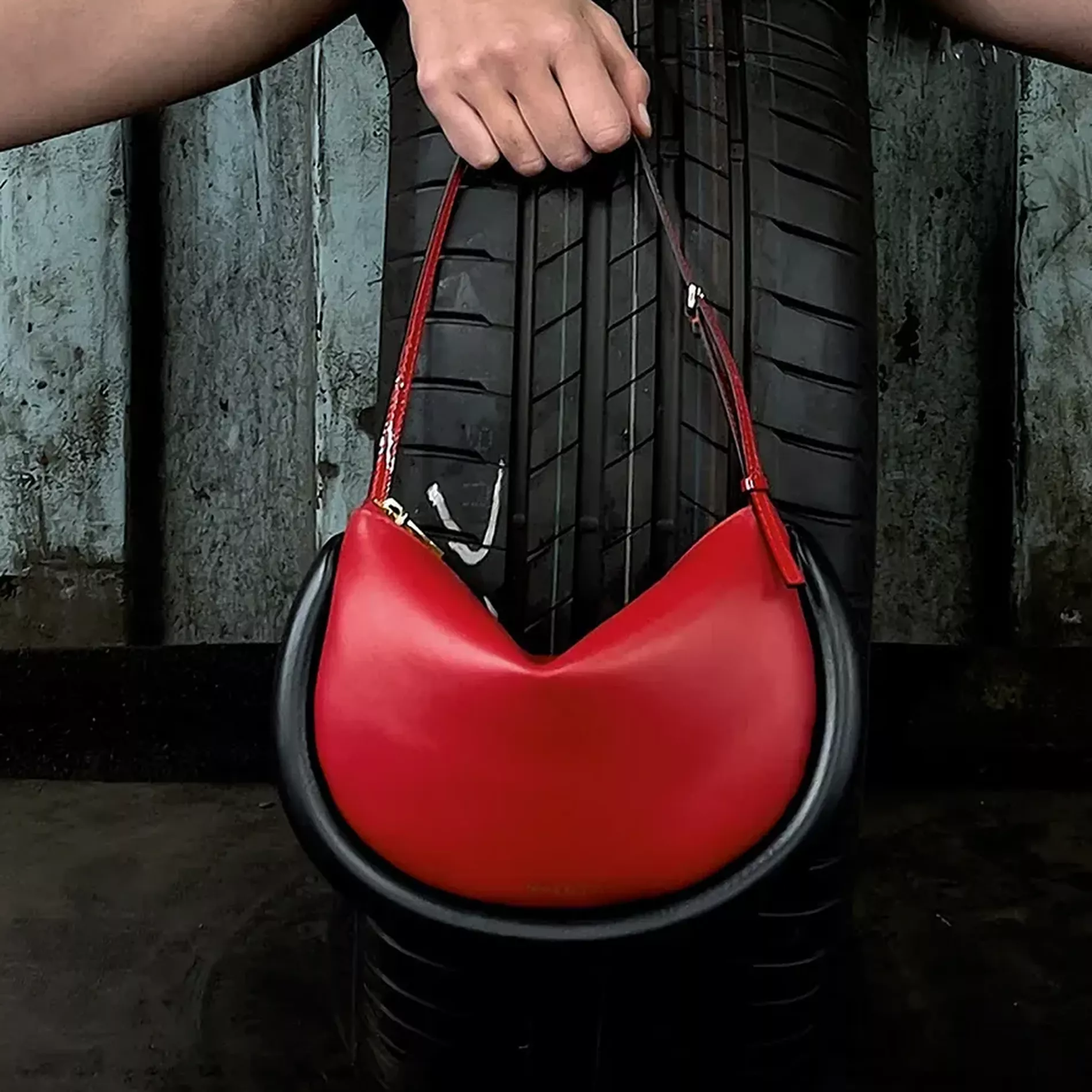 Photo: Juergen Teller for JW Anderson
Bright red minimalism at Prada
Experts in creating the most coveted and wearable bags, Prada did not disappoint with this bright red number. Radiating both luxury and sturdiness, this bag reminds us of something our grandmothers' used to wear – in other words it's a resounding yes.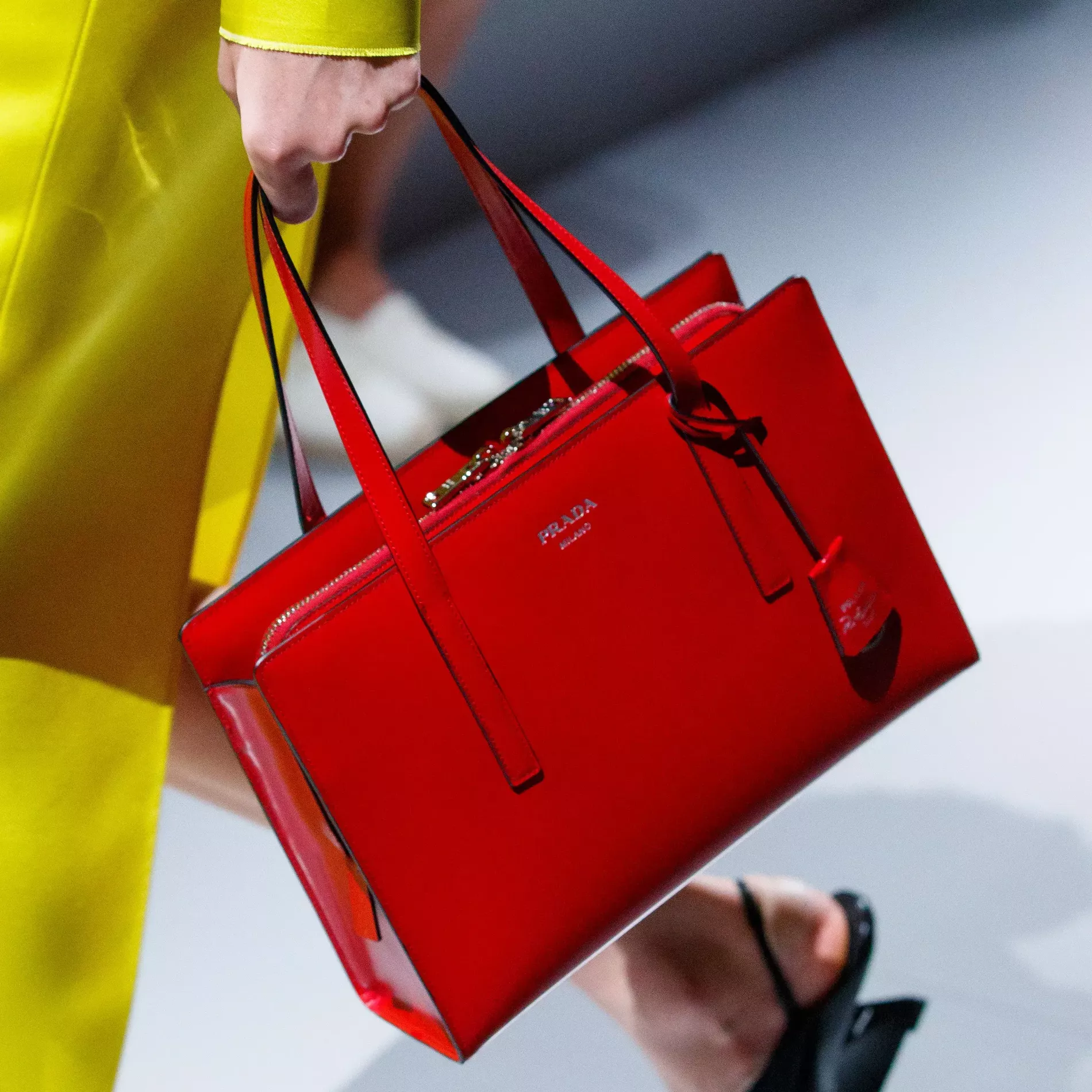 Photo: Courtesy of Prada
Louis Vuitton's boxy shoulder bag
Showing under a passageway of antique chandeliers, Louis Vuitton – as always – left us wanting more Vuitton in our handbag collections. One of the bags that stood out was the boxy shoulder bag. Very of the moment, it also ticks all the boxes for a future forever classic.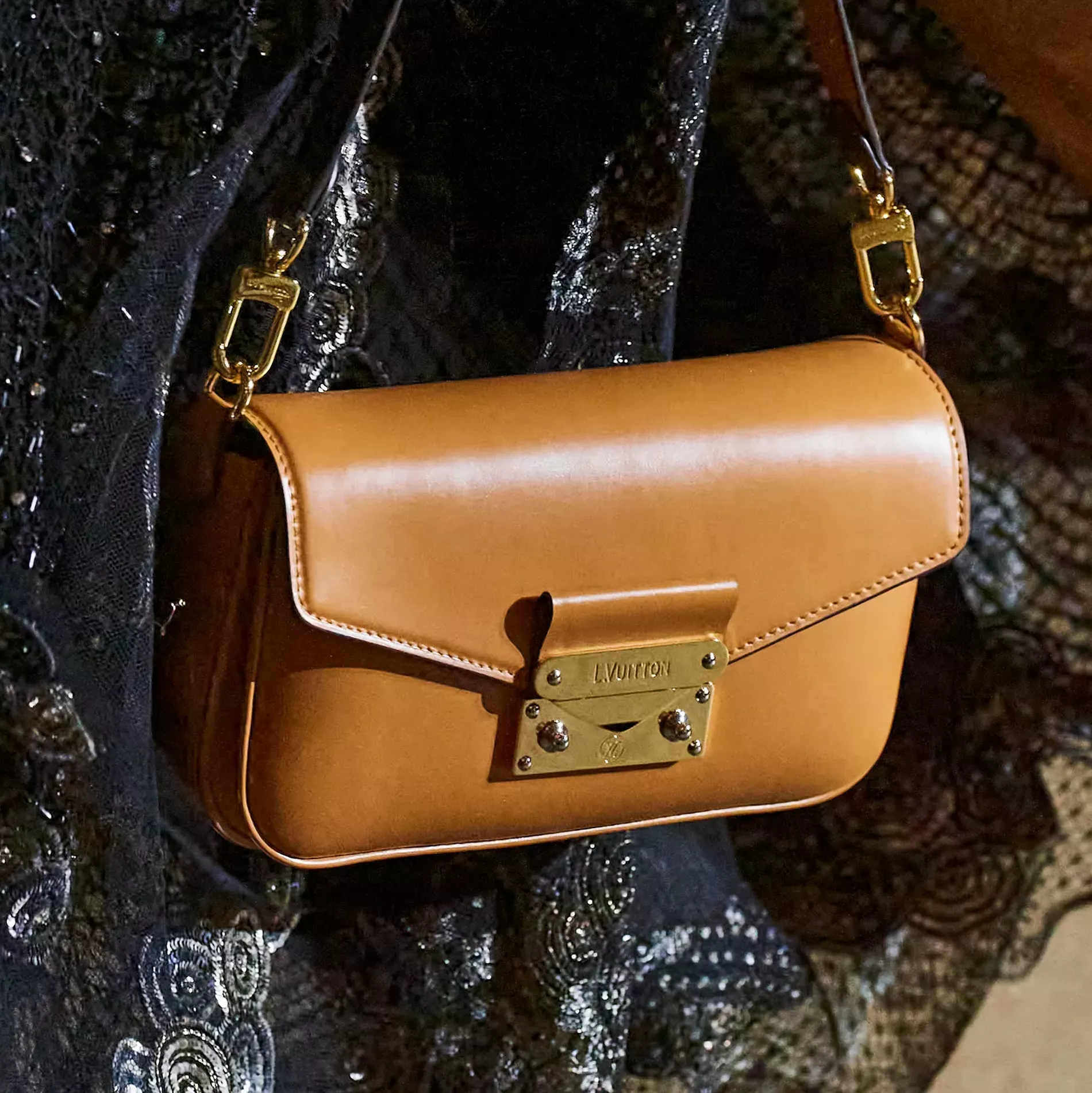 Photo: Vogue Runway
Braided borders at Altuzarra
Adorned with the most beautiful braided leather details, these Altuzzara bags stood out in the fashion month flurry. With both a (gorgeous) top handle and a cross body strap, this a bag speaks to our Scandinavia practicality.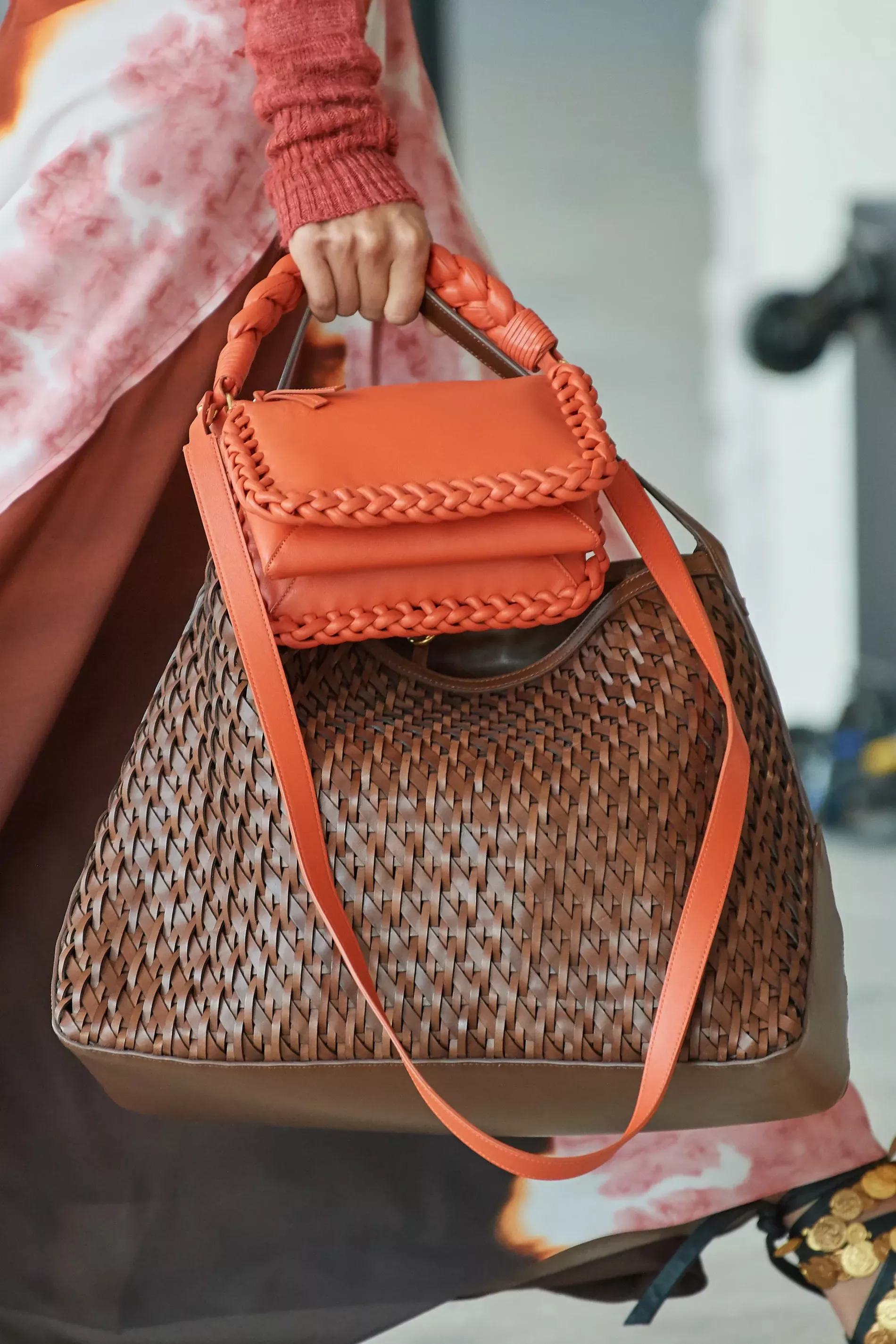 Photo: Vogue Runway