Copenhagen Fashion Week has come to an end, and just as expected, the capital of Scandinavian cool gave us the full spectrum when it came to style. Everything from the coveted Nordic minimalism to that quirky mix-and-match that the Danes have perfected, was present in the SS22 collections.
As well as the strong looks from the runways, our favourite Scandinavian brands did not dissapoint when it came to arm candy. Overall there seemed to be a strong emphasis on minimalistic styles and wearable shapes - like the oversized totes at By Malene Birger and sculptural handles from Skall Studio. And this year's handbags also injected fun into the Scandinavian sensibility. This was obvious in the flower shaped cross body bags at Helmstedt and the colourful patterns we saw at Stine Goya.
Here we round up some of our favourite handbags from the CPHFW runways:
Saks Potts
Saks Potts is going in a new direction with a more clean and grown-up 'vibe' but retaining that unmistakable Saks Potts touch. The micro waist-bags the models wore on the runway were just the perfect finish to an outfit.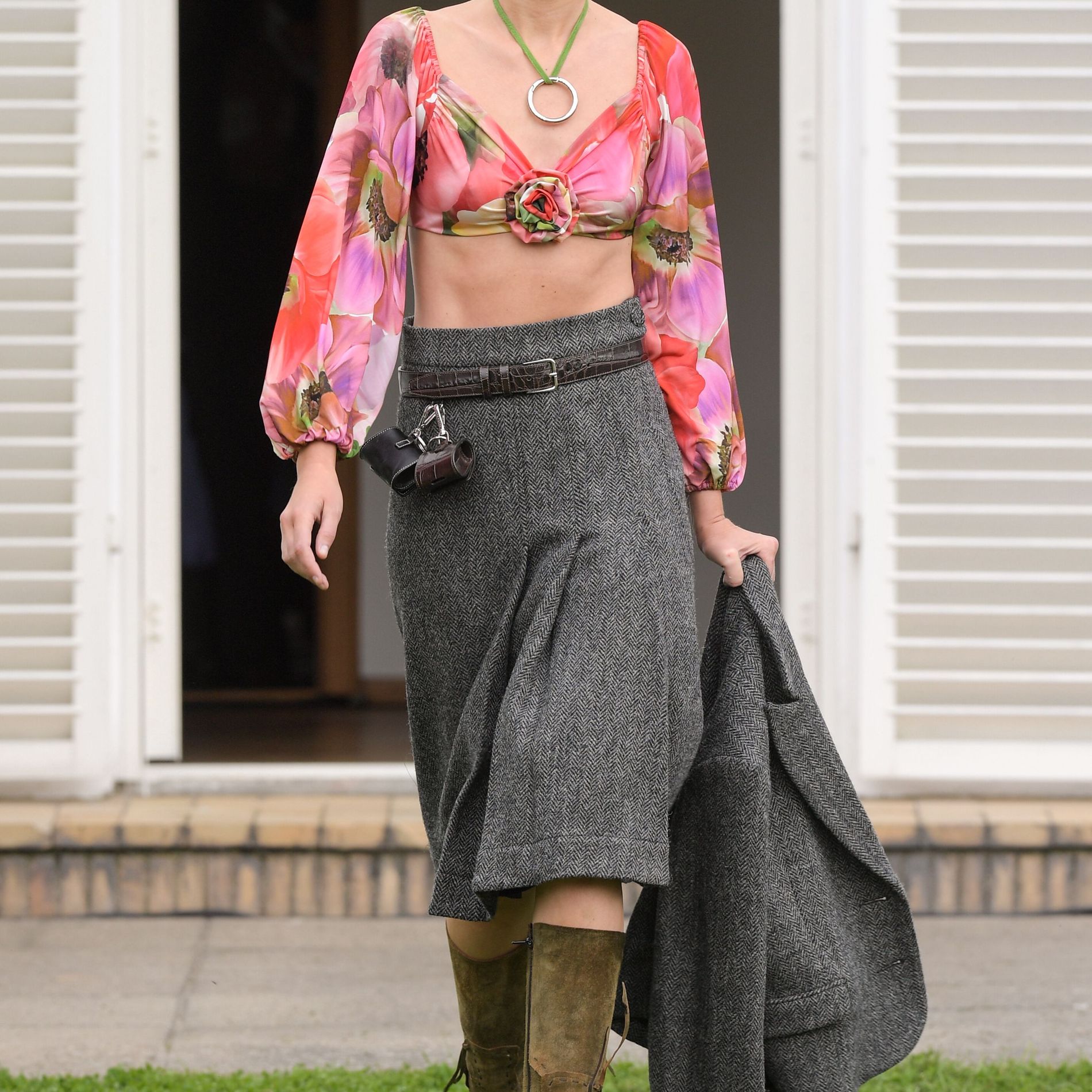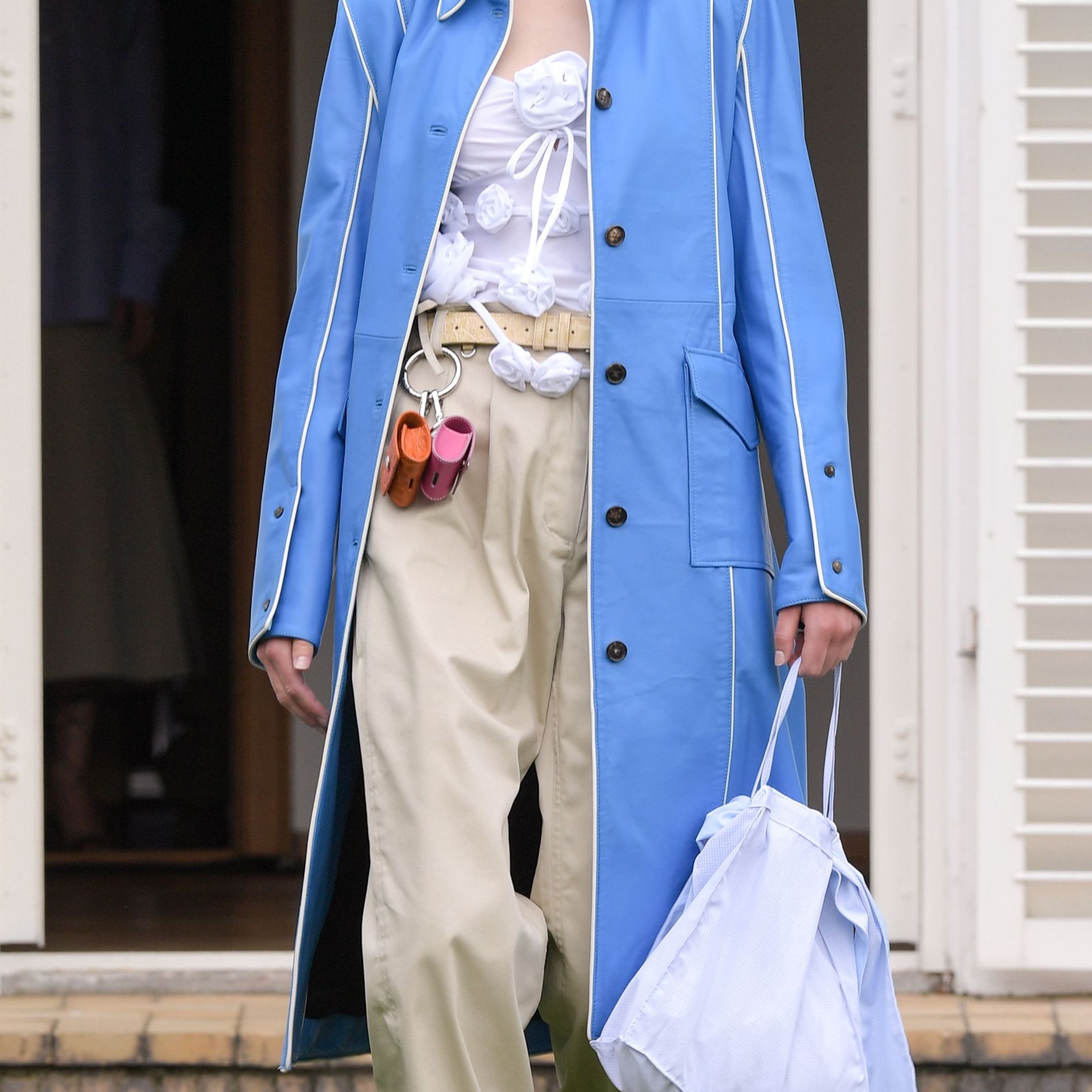 Helmstedt
Helmstedt is known for its playful and colourful universe, and this also came across in the bags we saw this season. The patchwork cross-body bags shaped as flowers and the little waist pouches in the shapes of fish brought us right back to happy childhood memories.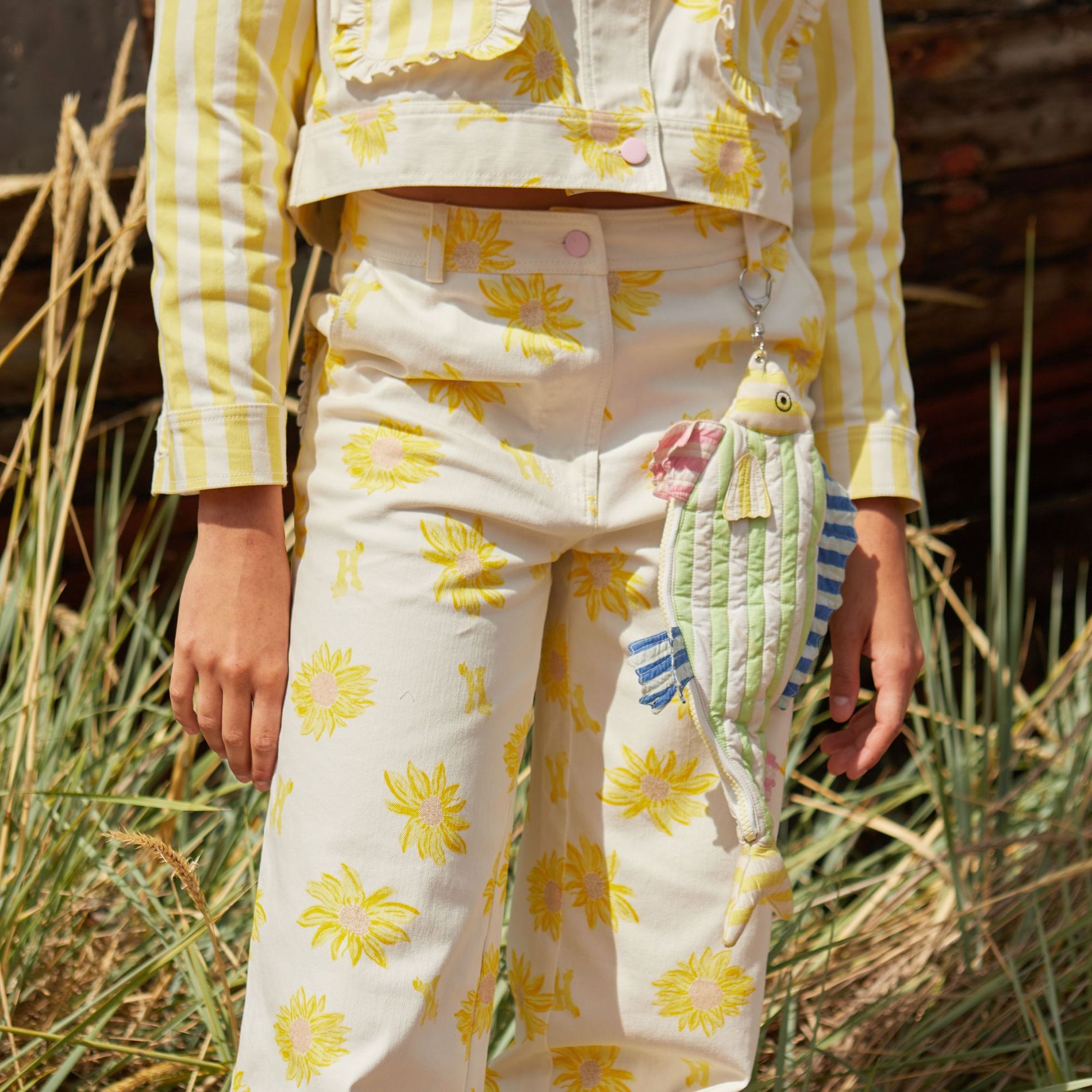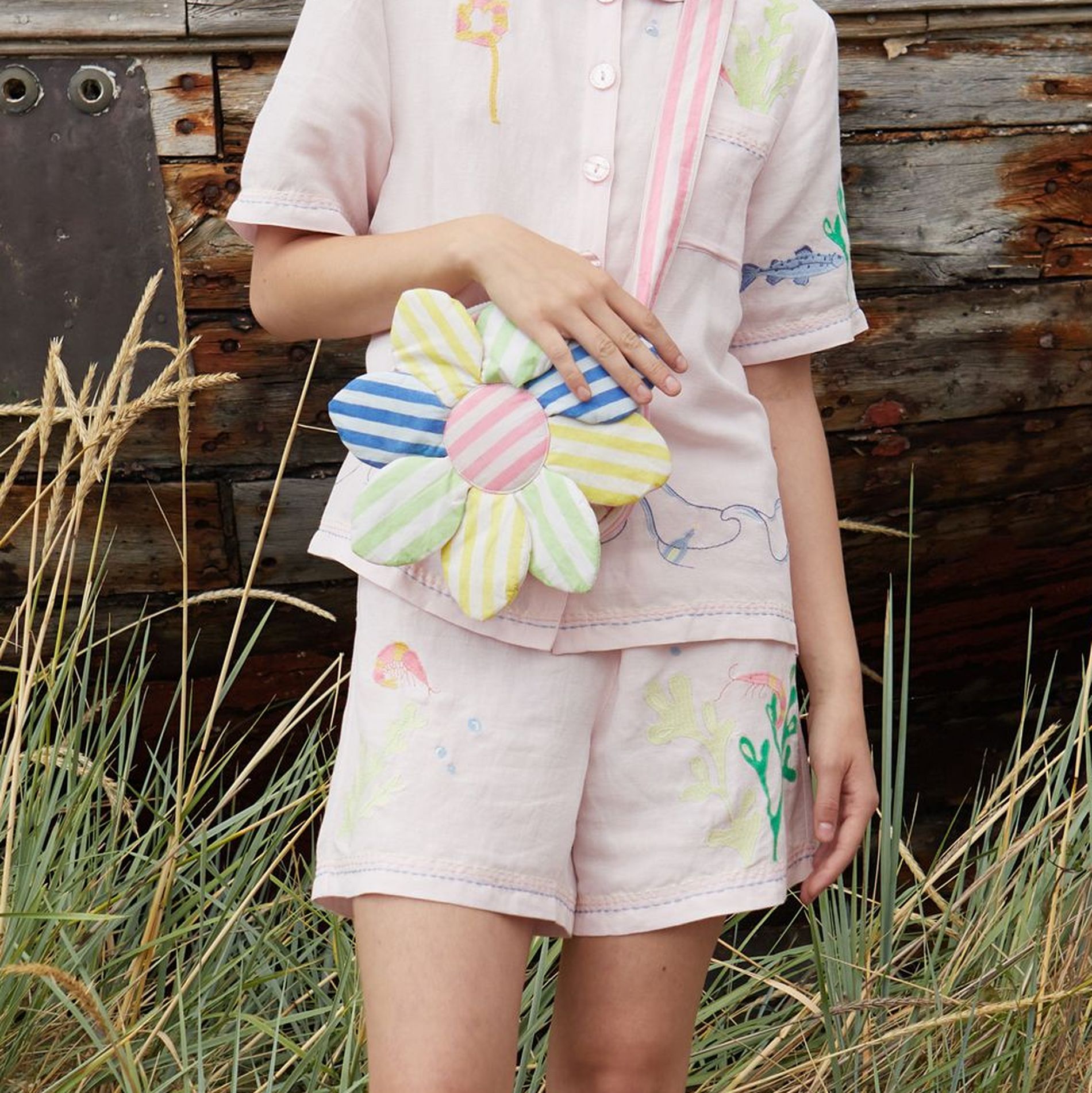 Pura Utz
Accessories brand Pura Utz is mostly known for their jewellery, but now they're expanding their remit with a newly launched collection of handbags. Their pop-up during fashion week gave us joyful beaded totes and trunk bags with symbols of the yin-yang, flowers, and fruits that were made from sustainable apple leather. Perfect to go with that 'I just threw something on' Danish street style aesthetic.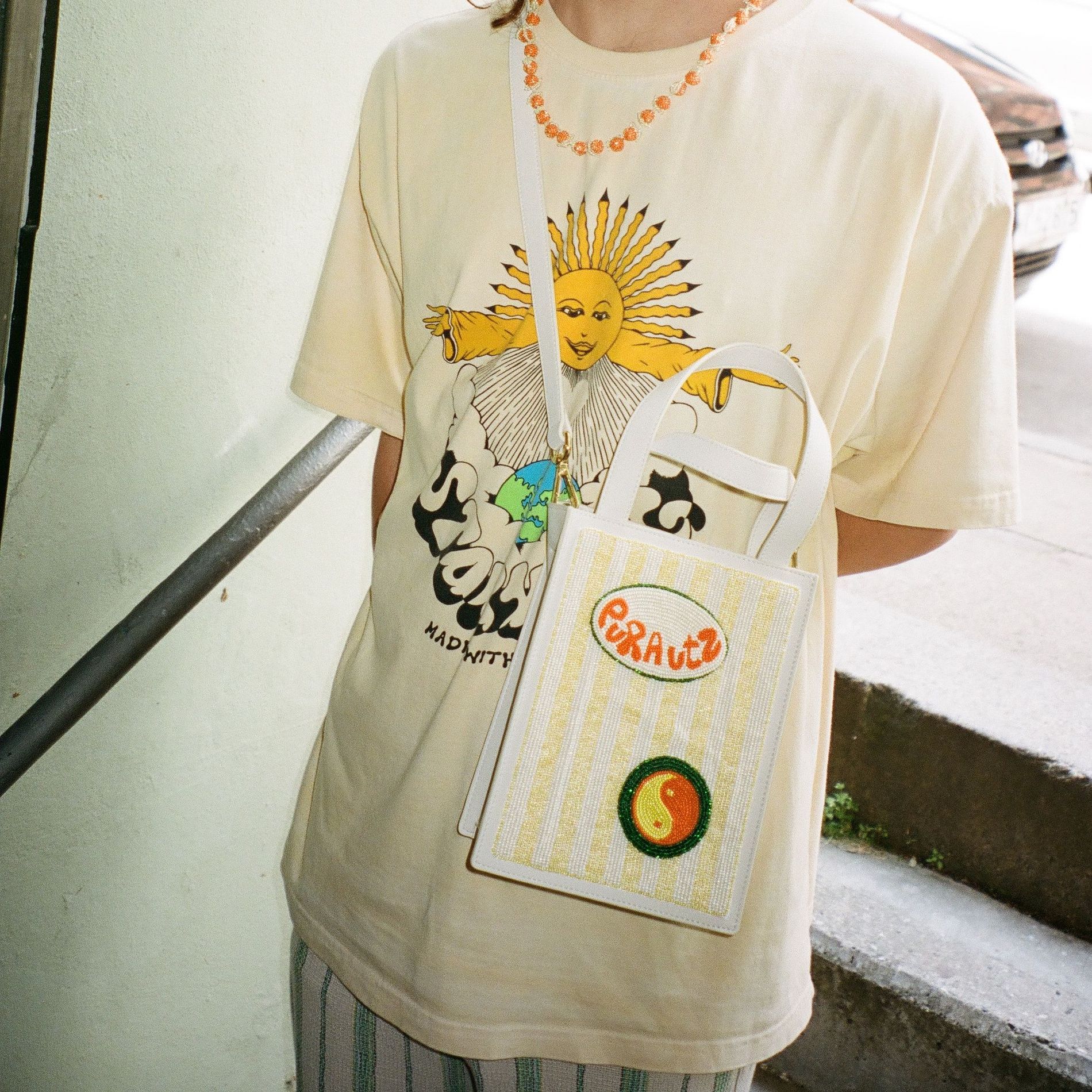 Ganni
Danish power brand Ganni once again showed us a strong and wearable collection, and bag wise we were not disappointed either. Roomy bags with sporty rope details made for the perfect everyday bags, and in line with Ganni's values, the bags were mostly made from recyclable materials.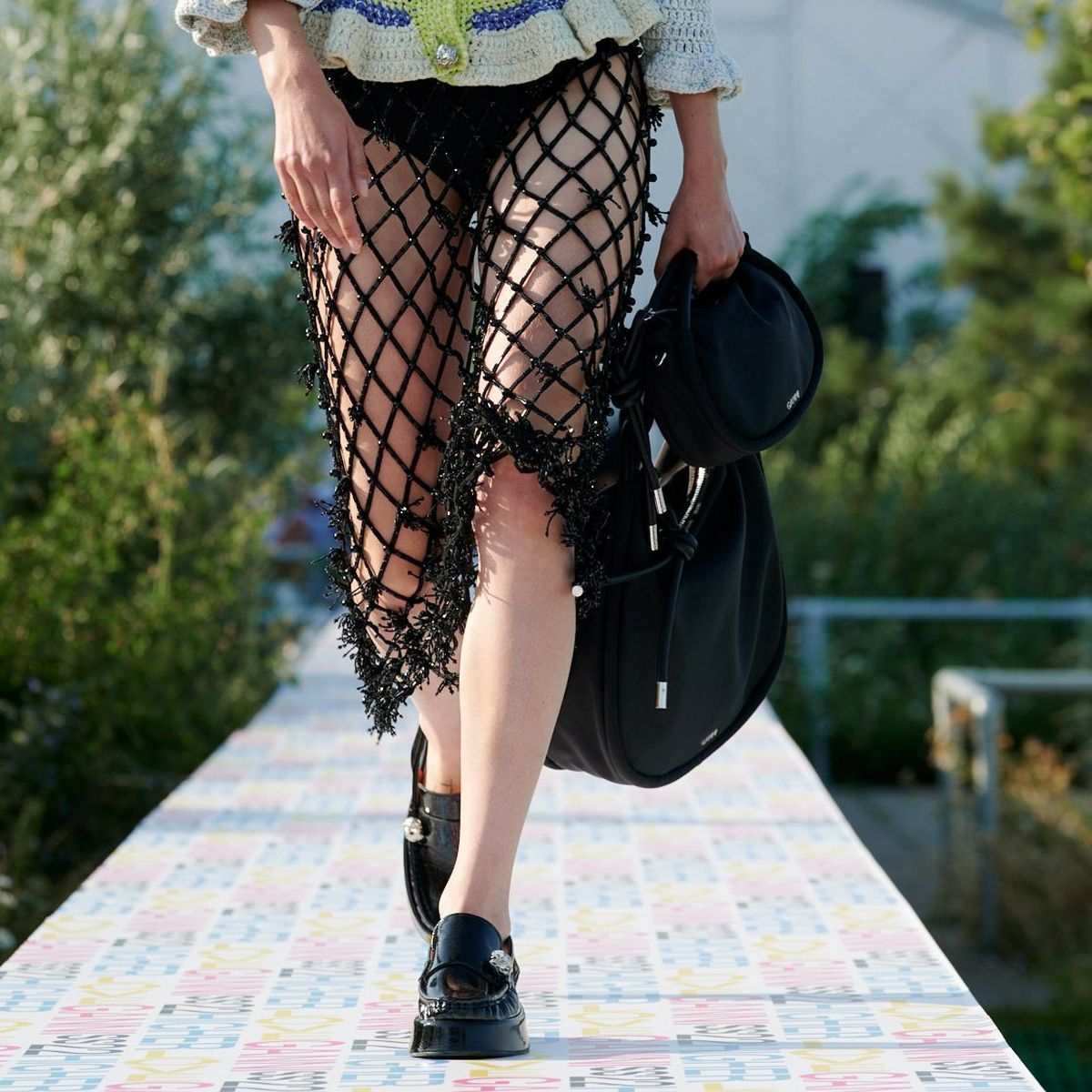 Gestuz
A collection in mostly neutral tones, but with pops of green, pink, and orange from the bags set the mood at Gestuz. The bags were all from the same bright palette, with small handheld clutches and pouches in focus. We have our eyes on the bright pink wrap-around waist pouch.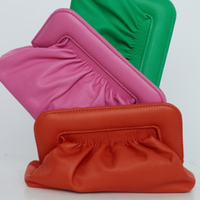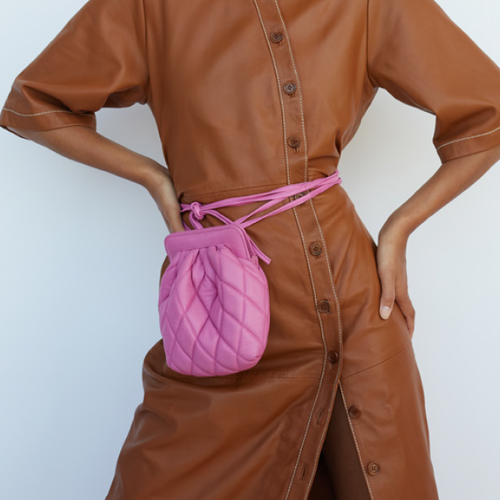 Stine Goya
As playful and colourful as ever, Stine Goya gave us a vibrant collection full of that trademark print clashing that the designer does so well. The slightly sporty and very wearable bags were just as vibrant as the clothes themselves.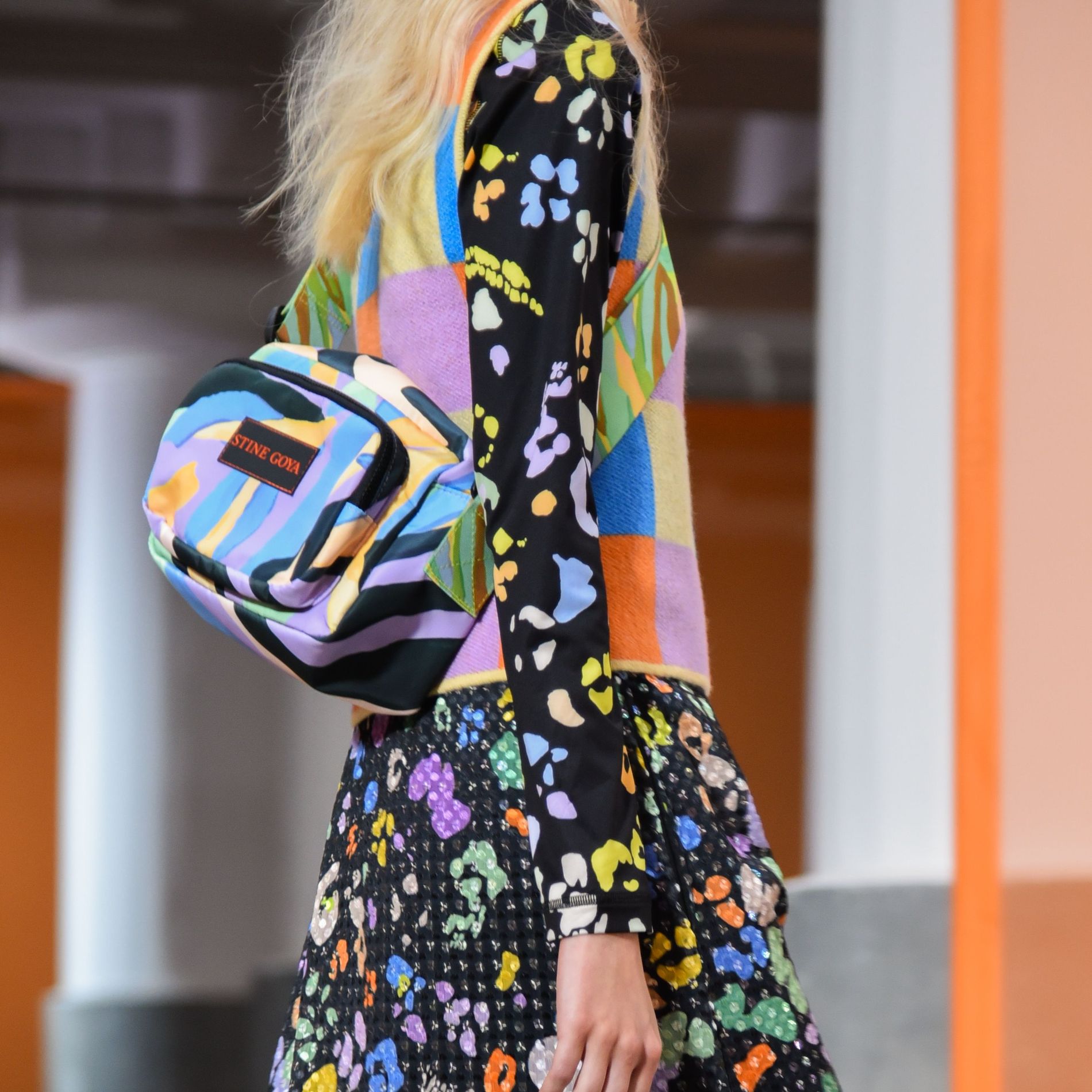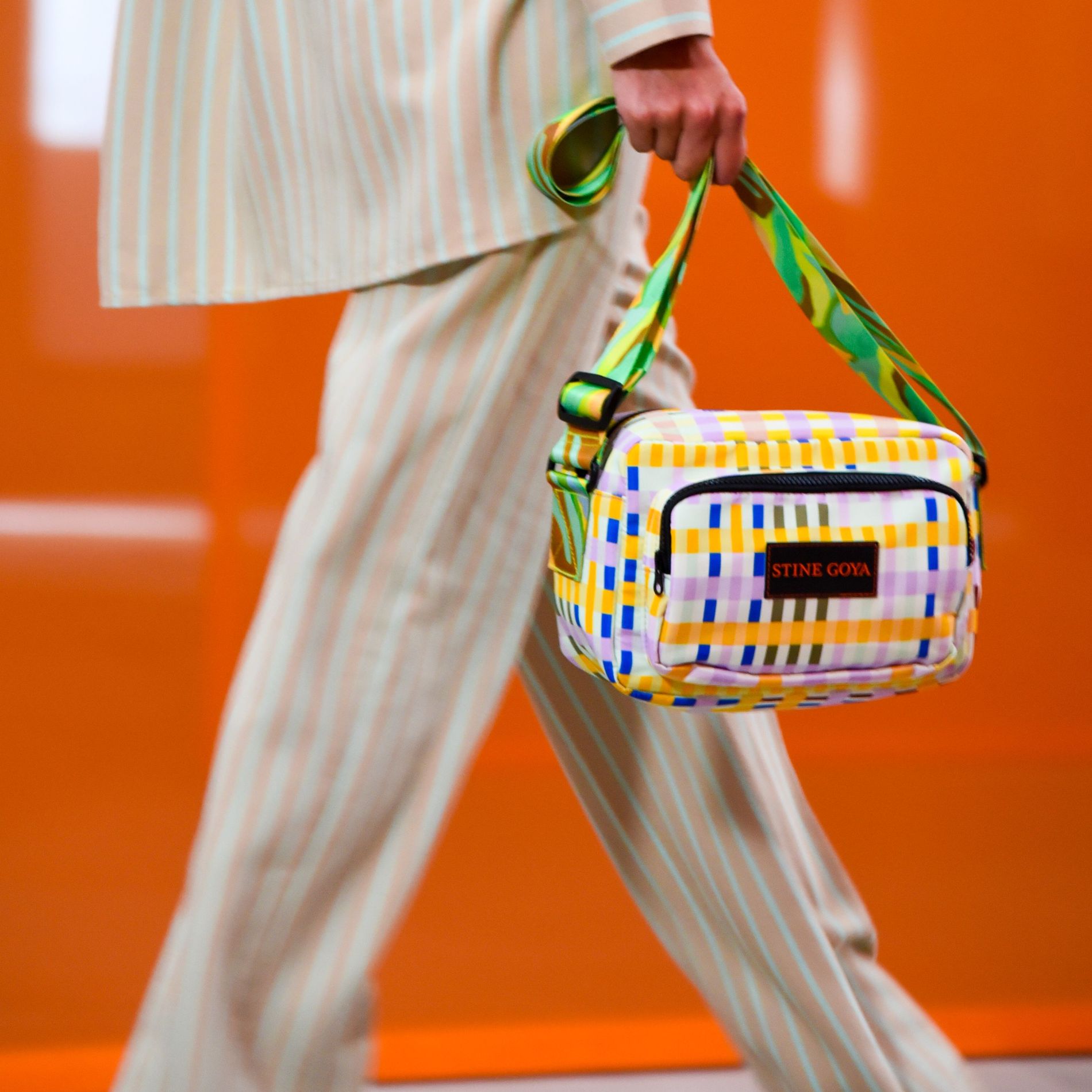 A.Roege Hove
Conceptual knitwear brand A.Roege Hove paired their experimental knitwear with simple knitted pouches. The slouchy shape was minimalistic, yet felt super fresh.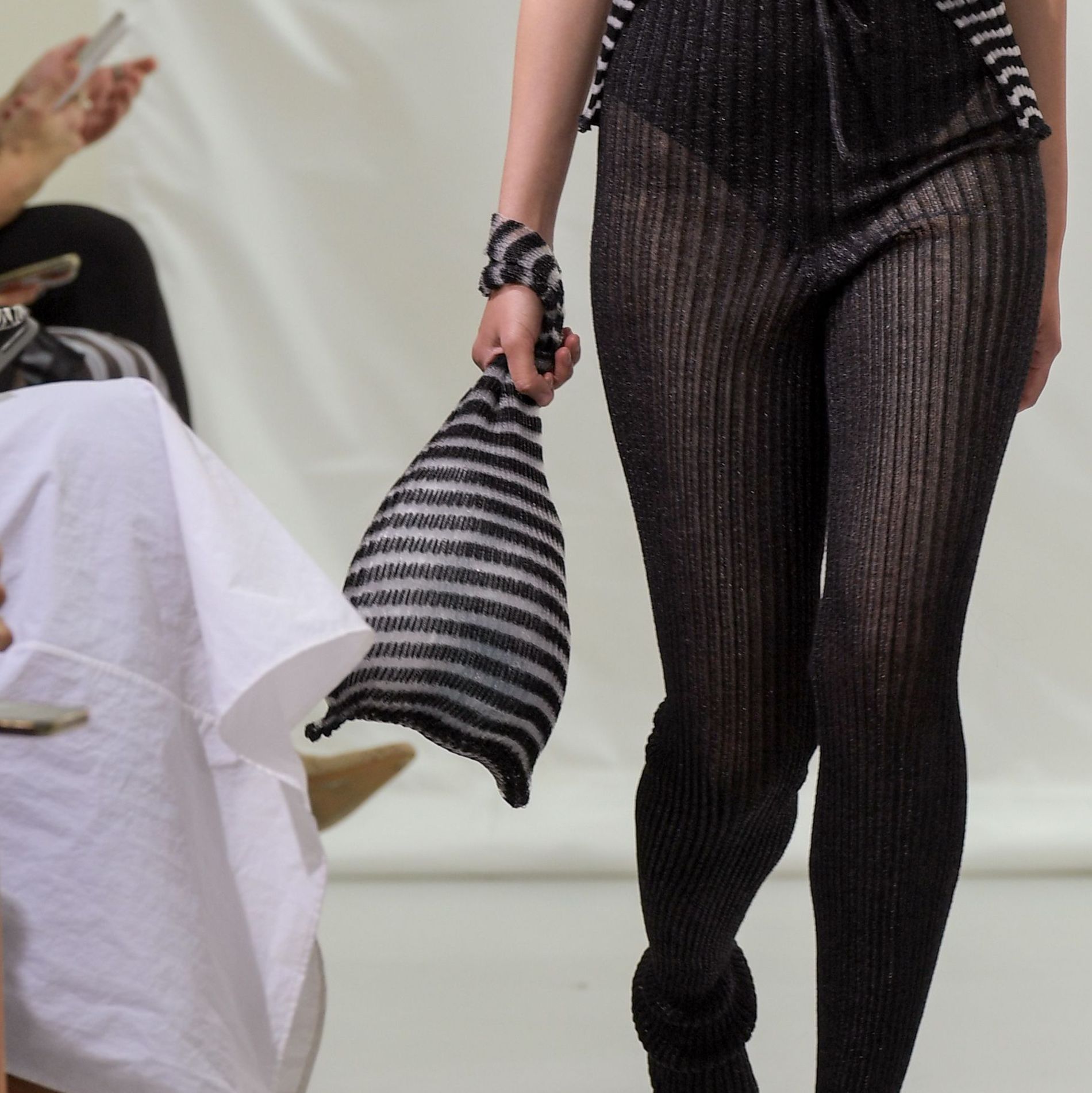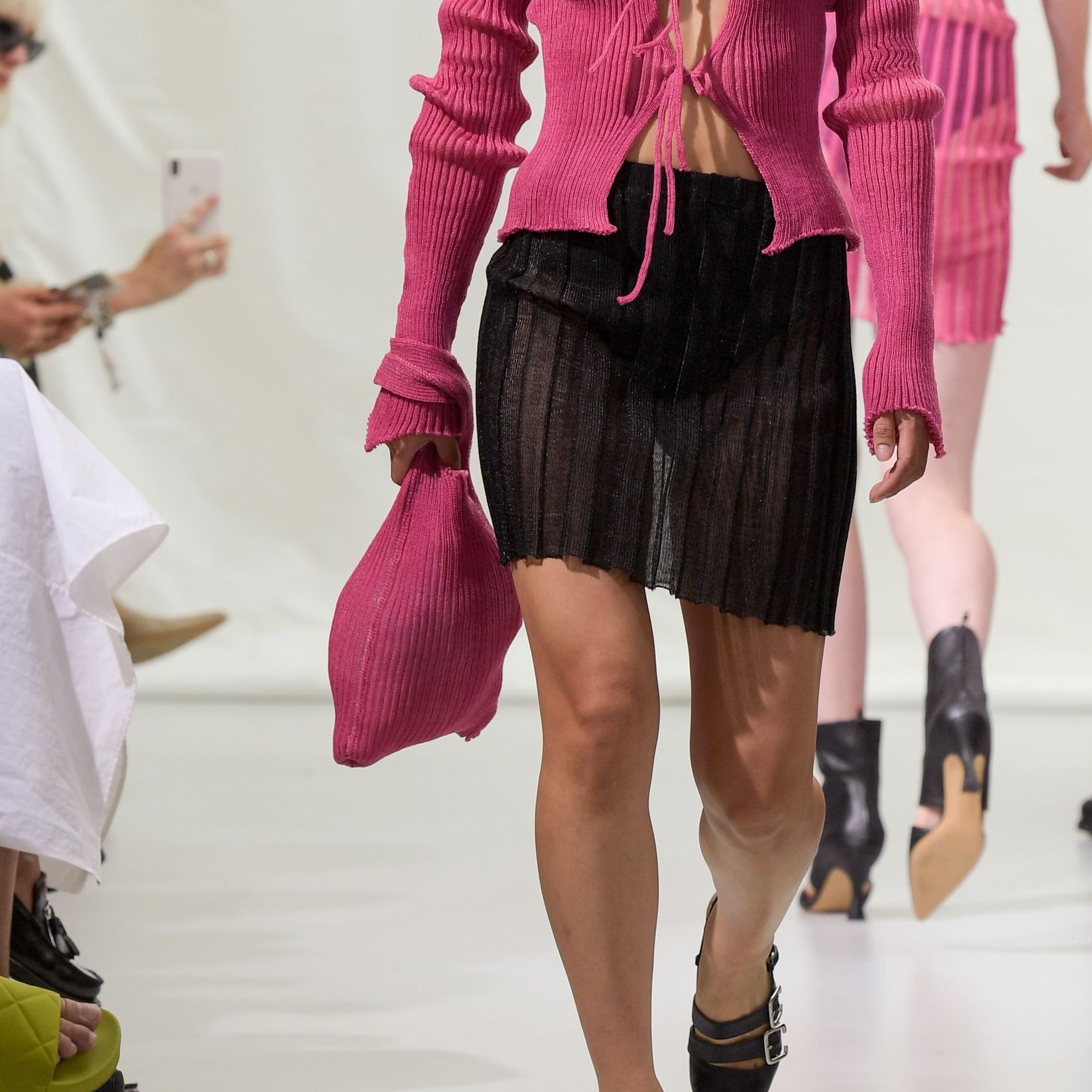 By Malene Birger
Oversized, or should we say supersized, was the keyword for the bags that accompanied the latest By Malene Birger collection. Huge totes in soft fabrics, and big shearling bags were the perfect supplement to the soft silhouettes of the clothing.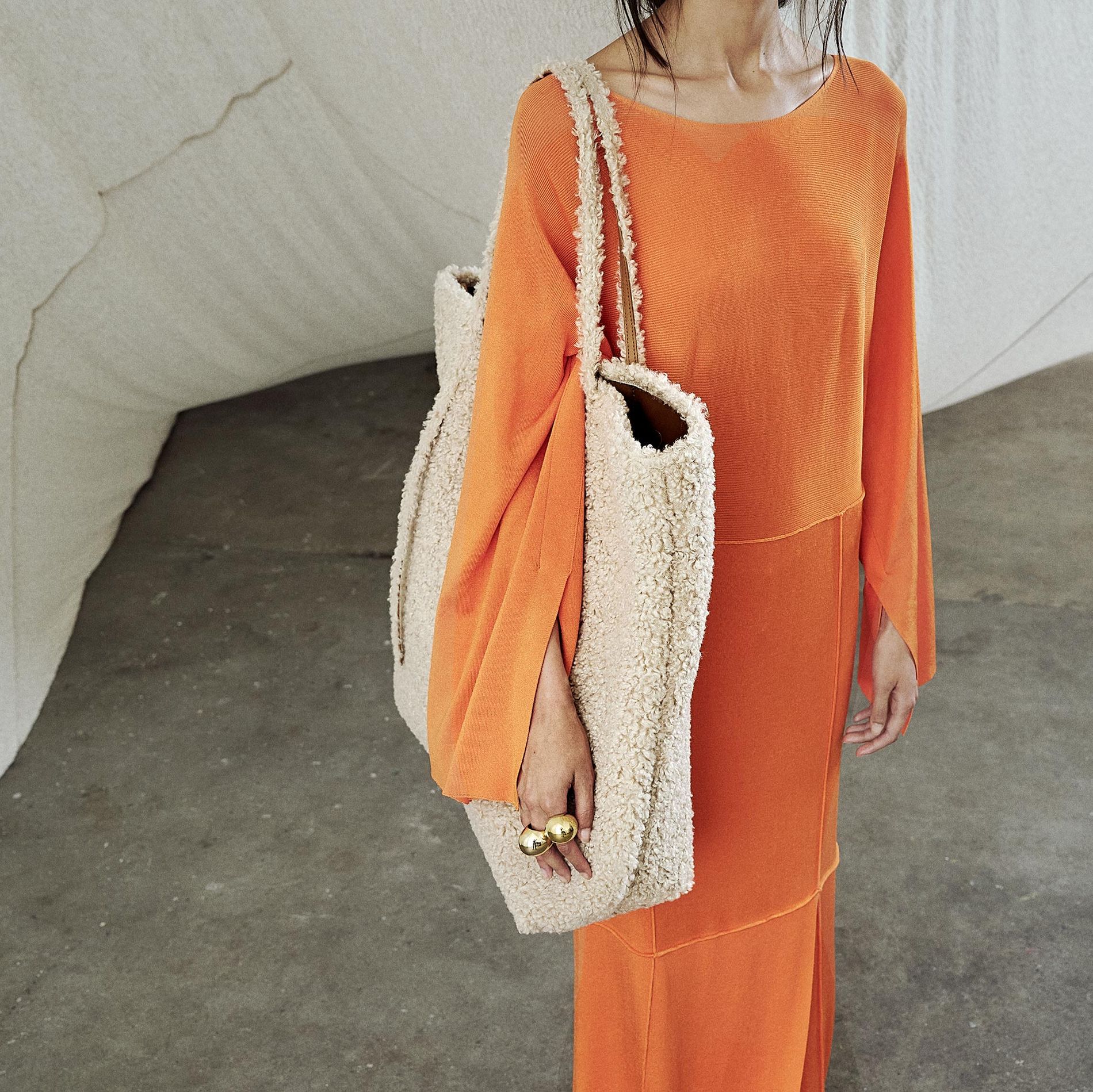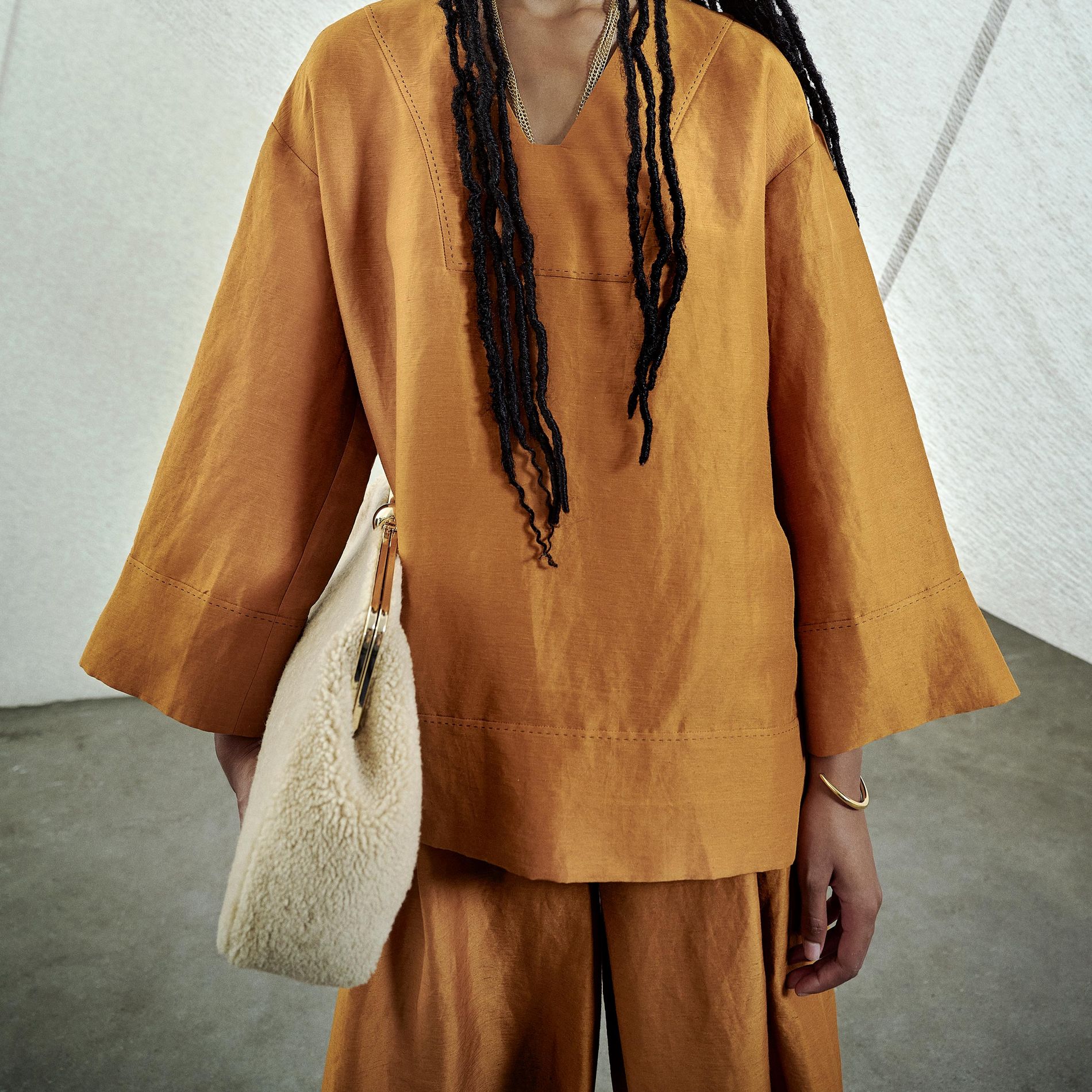 Skall Studio
The bags at Skall Studio were more like sculptures than handbags really, with distinctive glass handles attached to a woven organic shape reminding us of a beautiful vase.