Peer inside the world of making music, through the eyes and ears of the late artist Avicii and his co-writers, producers and partners
This Saturday the Avicii Experience – a destination for fans and the public to celebrate the memory of the era-defining DJ –opens its doors at Space Stockholm.
Today, during the opening of the exhibition, Princess Sofia and Prince Carl Philip – who have worked diligently with mental health causes – were in attendance. They partook in cutting the red ribbon to open the museum alongside Avicii's father Klas Bergling and the curator Ingmarie Halling. The couple had a good relationship with the musician, who performed during their 2015 wedding reception, and the royals attended a tribute concert to Avicii in 2019, where all proceeds went to charities supporting mental health awareness.
Born in 1989, Tim Bergling, known professionally as Avicii, was a Swedish DJ, musician, songwriter and producer. The Swedish superstar first rose to fame in 2011 when he released the genre-defining electronic track 'Levels'. His meteoric rise came on the heels of his debut album True in 2013, which shot to the top of international charts featuring some of the Swedish music producer's popular hits like 'Wake me Up'. In 2016, Bergling retired from touring having suffered from stress and poor mental health for several years. Two years later, in 2018, he died while on holiday.
For the Avicii Experience, Space collaborates with several organisations in mental illness that specialise in helping young people. Curator Ingmarie Halling and content producer Lisa Halling-Aadland together with their team have built a heartfelt, interesting reflection of Tim Bergling's short but very eventful journey.
In the museum, a copy of Bergling's boyhood room has been built, featuring many original objects. With yellow- painted walls, comic books, stuffed animals and buzzing screens. The space was the starting point for Tim's musical creations. The chronological retelling of the producer's life carries onto his first studio – Earfile studios in Stockholm – and later LA, with vast vistas of the city of angels served as inspiration for the musician.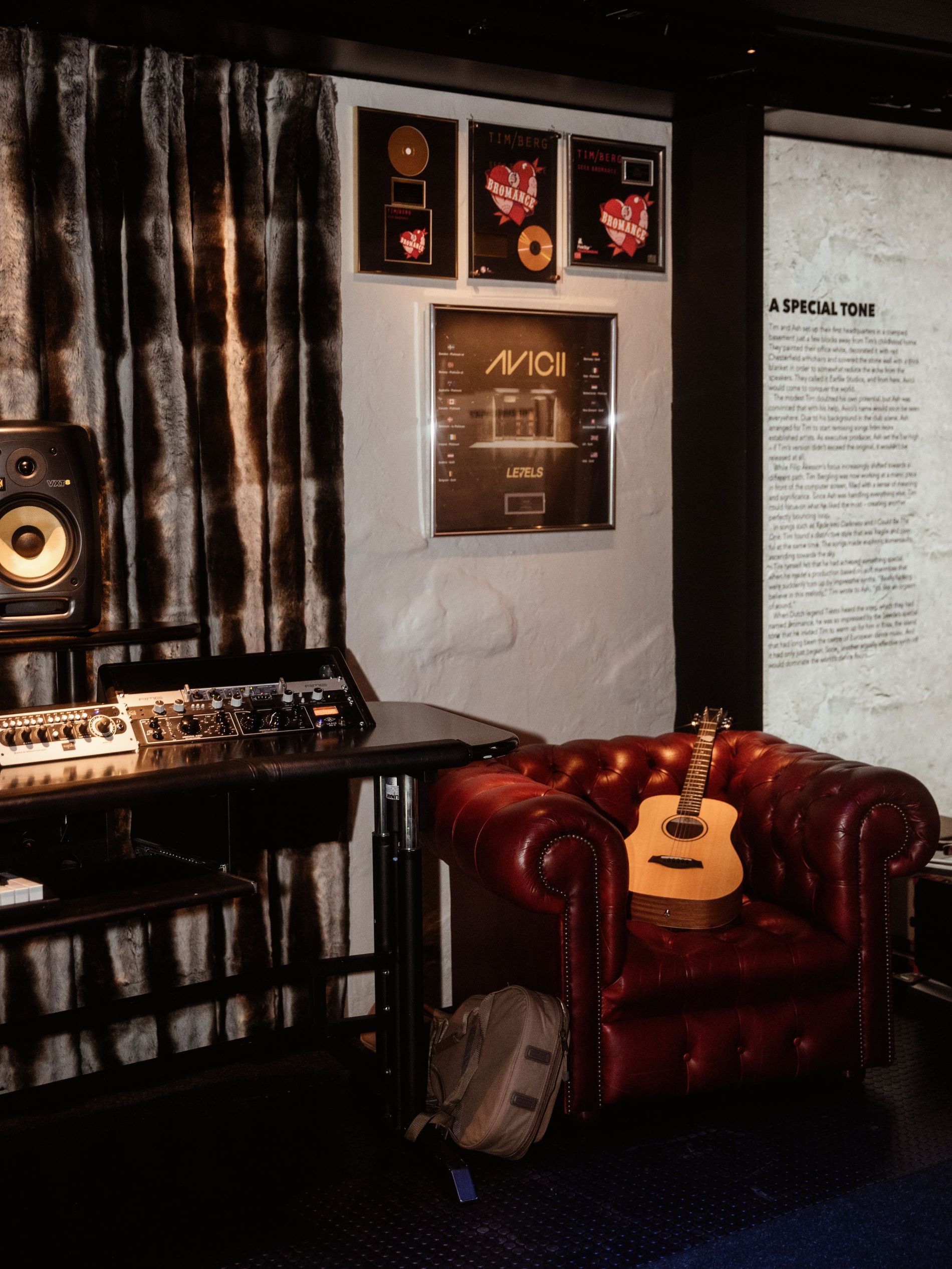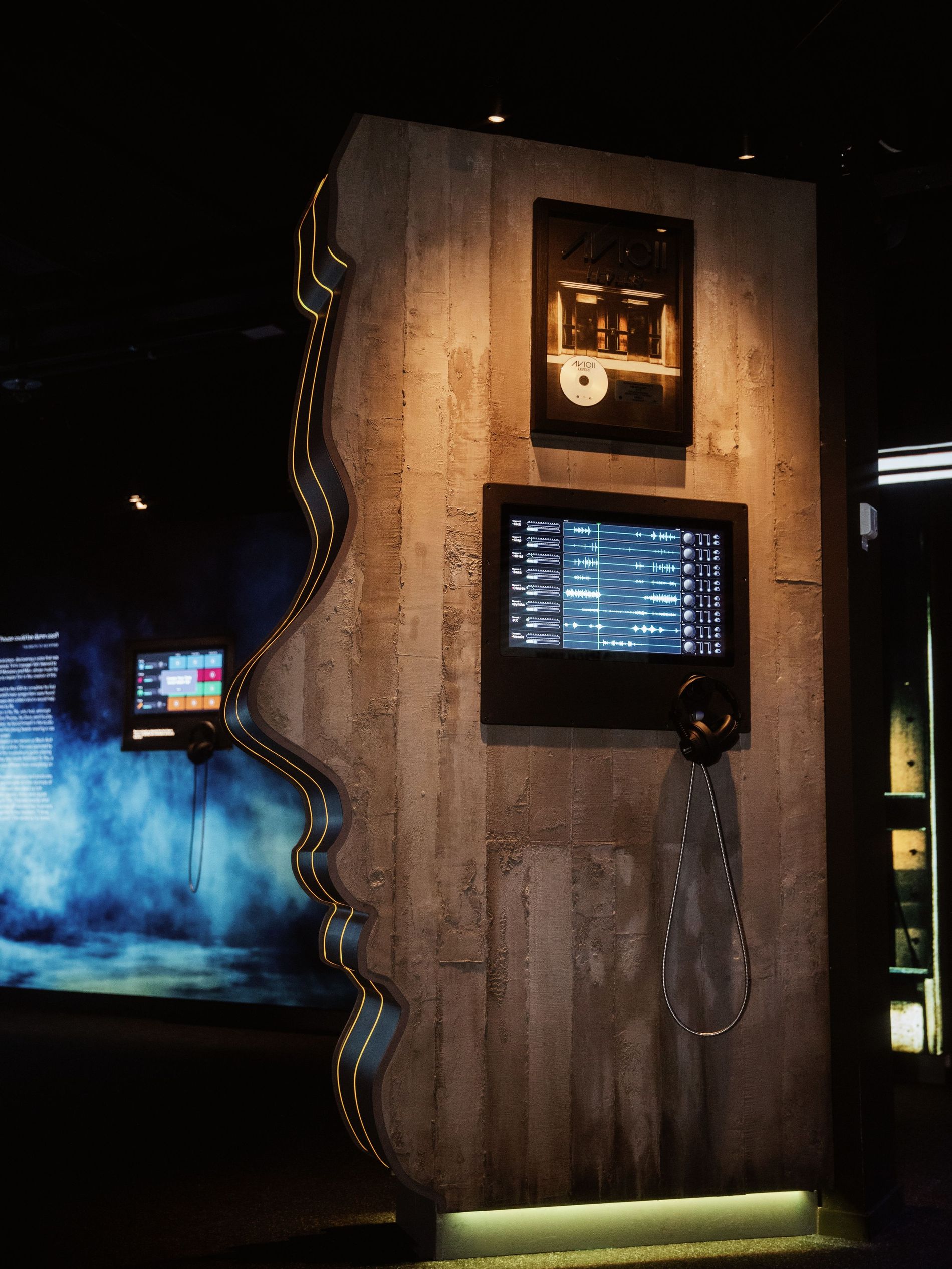 In addition to Avicii's fantastic success and creative collaborations, the museum also highlights the heavier aspects of the endless journeys and gigs. Among other things, there is a visually and sound-wise very intense environment that exemplifies the downsides of living as a celebrated and constantly watched world star. "Tim would have been extremely proud to be represented like this. The mix of a new digital approach and a classic museum would have appealed to him," says Klas Bergling.
The Avicii Experience opens to the public on Saturday February 26 at Space Stockholm, a digital culture centre in the heart of the Swedish capital city. Part of the proceeds go in full to the Tim Bergling Foundation.