Social media often gets a bad wrap, but Prince Carl Philip and Princess Sofia's latest project proves that tech can be used for good
Prince Carl Philip and Princess Sofia's foundation continues its crusade to combat online bullying by today unveiling it's #nejtilln​​äthat 2.0 (#notocyberhate) initiative. As Princess Sofia explained to media at the launch, the online campaign is a way for everyone to "get together and think and figure out what we should do to actually create a safer online everyday life for children and young people."
She went on to explain that her and her husband started their foundation with the "vision that all children and young people should have the opportunity to be just themselves and in so many ways, the internet is actually an enabler for just that." However, social media and the rise of online bullying means it can often be a dangerous place.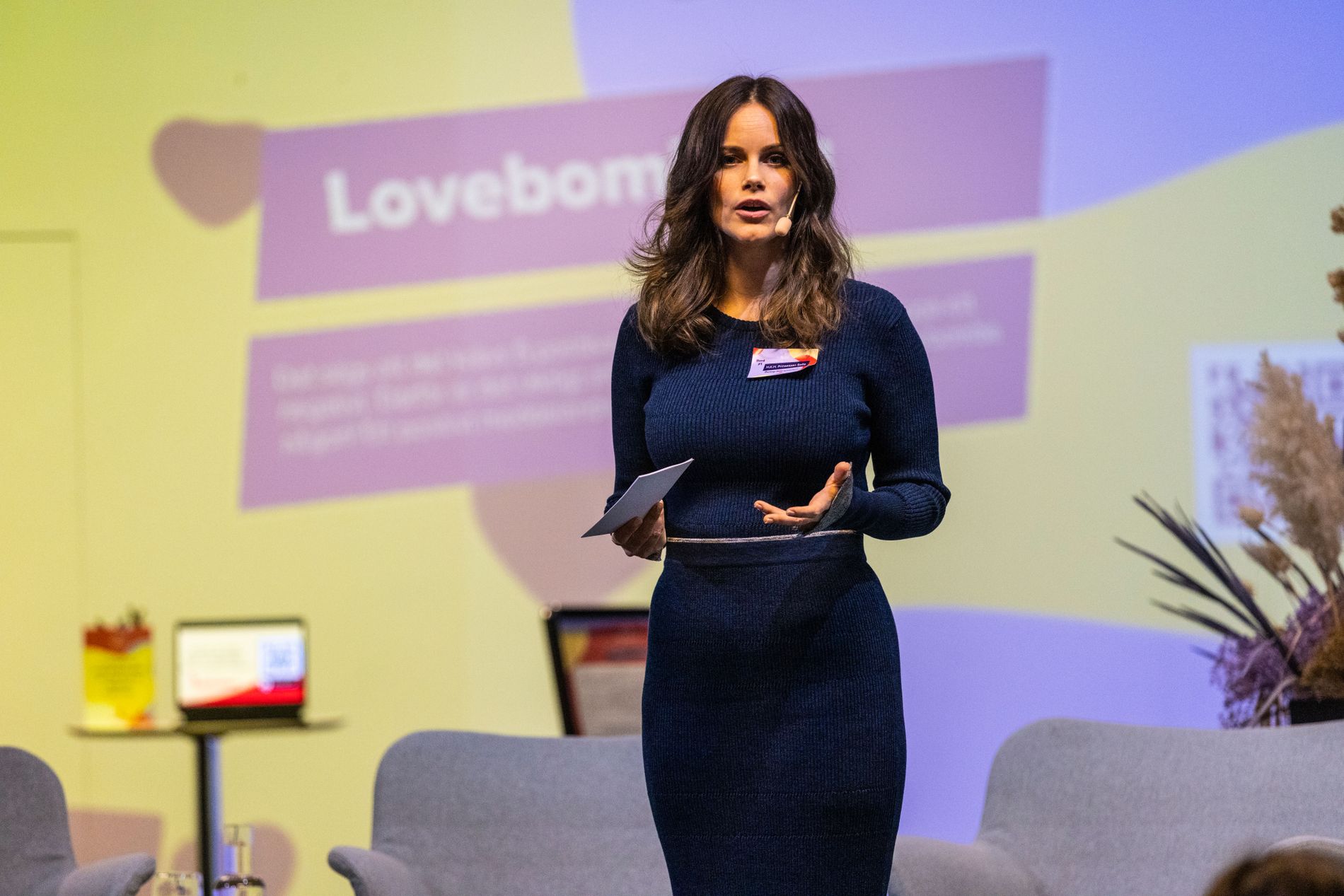 Princess Sofia launched the exhibition and campaign at the Fotografiska museum in Stockholm. Photo: Getty
"Who would leave their child unattended in an unknown park where anyone can come and anything can happen?" says Sofia, explaining that we must treat the world online the same as we do the real world. We must be cautious, put up parameters and keep them safe. By uniting with other organisations such as Facebook and software company Sinch, the Swedish Prince Couple's Foundation now offers more information, tools, and physical activities to help start the dialogue and take action when it comes to cyber safety.
They have also launched at chatbot, called Virtual Buddy, which is a tool for adults and for youth that encourages dialogue about cyberbullying and what individuals can do to recognise and prevent it. "The digital component is a crucial part of the next phase of #nocyberhate and we are very proud to present a tailormade chatbot developed and designed specifically for our needs by our partner Sinch," said secretary general at the Swedish Prince Couple's Foundation Kim Waller in a statement. "[It's] an intuitive tool for a closer conversation between adults and children and youths, which is a key to create a safer online climate."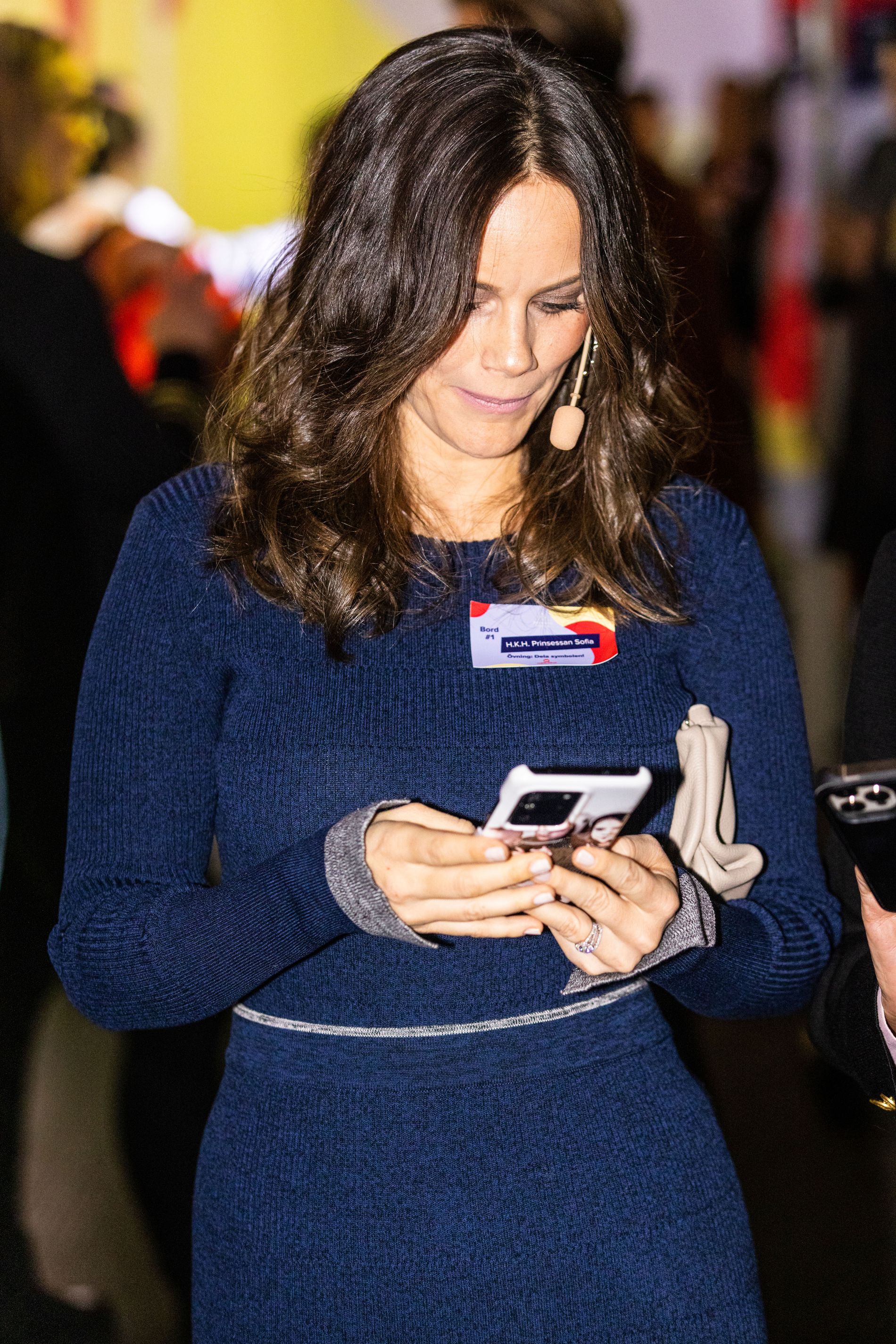 The Princess road testing the chatbot. Photo: Getty
In addition to the online campaign, #notocyberhate will also feature an exhibition at the Fotografiska museum in Stockholm on November 2 and 3, that explores these themes. The installation is free and open to the public.
"It's reported that as many as three out of 10 children have been exposed to cyberbullying, often in the form of abusive, intimidating and threatening messages," says the princess. "Via the internet, hatred and threats can spread very widely for a very long time. We know that, and we also know that this mobile phone is with our children around the clock. The Internet haters stand by the children's bed when they fall asleep and they are there when they wake up, so we must act together to strengthen the safety of children and young people and ultimately their opportunity to be themselves."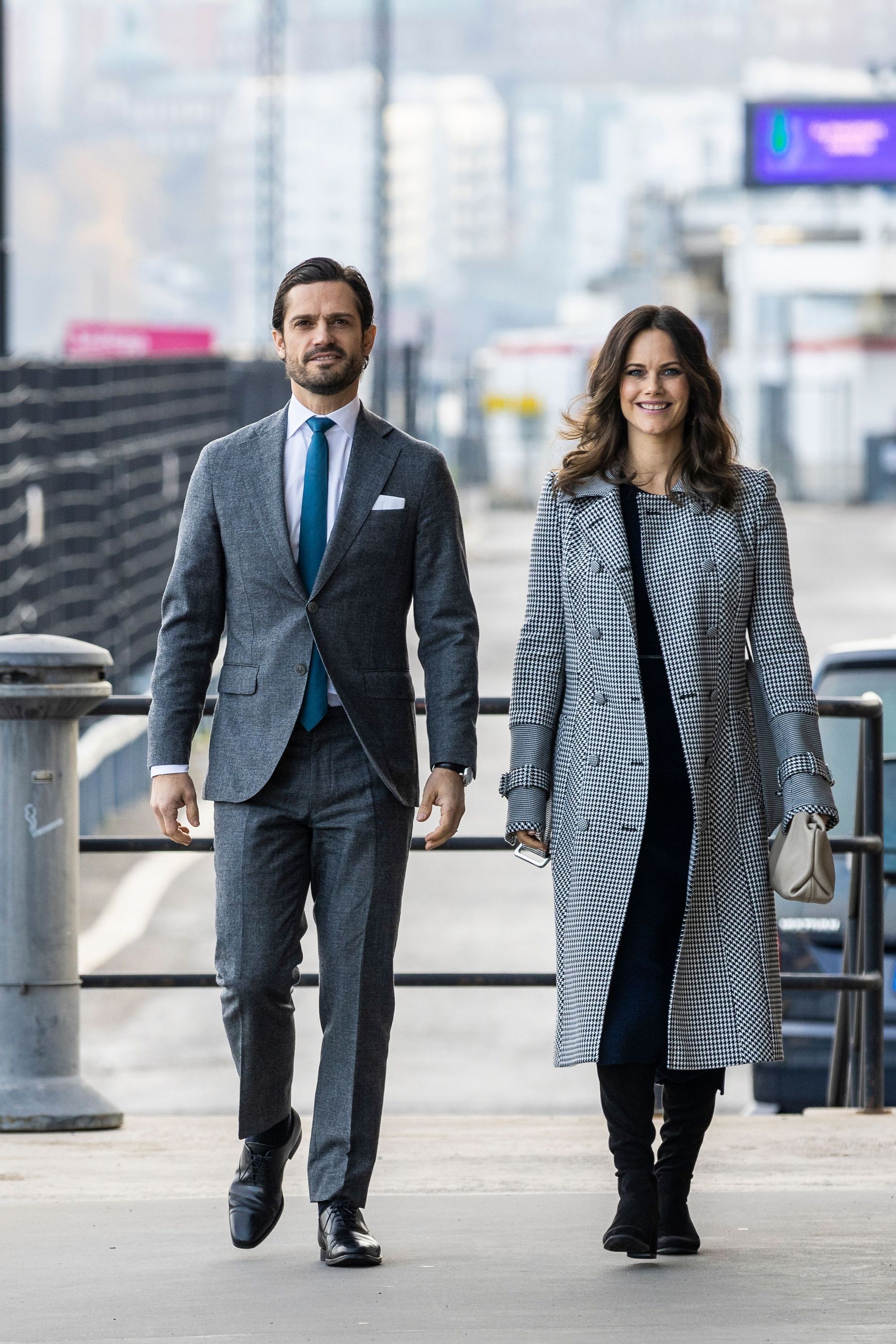 Photo: Getty
The launch was the royal couple's first public outing since Covid. For the occasion, Sofia wore a Tommy Hilfiger x Zendaya houndstooth coat from the AW2019 collaboration, underneath a navy knit dress with black swede boots.