Beloved Norwegian Brand FWSS designs a modern uniform for a modern Munch Museum
Edvard Munch's work continues to mesmerise viewers with its profound emotional vulnerability and force. Best known for his painting 'The Scream', a depiction of an angst-ridden genderless being bellowing into the abyss as the sun is setting on the horizon, he was an influential figure in the early days of the expressionist movement.
Now, 77 years after he passed away, his works have gotten a new home. Standing tall and grey in the Oslo harbour, bowing towards the sleek Opera house, the long-awaited Munch Museum opened in late October. Comprising seven floors, several restaurants, and a bar overlooking the city, it houses no less than 26,724 of the artists' paintings, drawings, sketches, graphics and sculptures.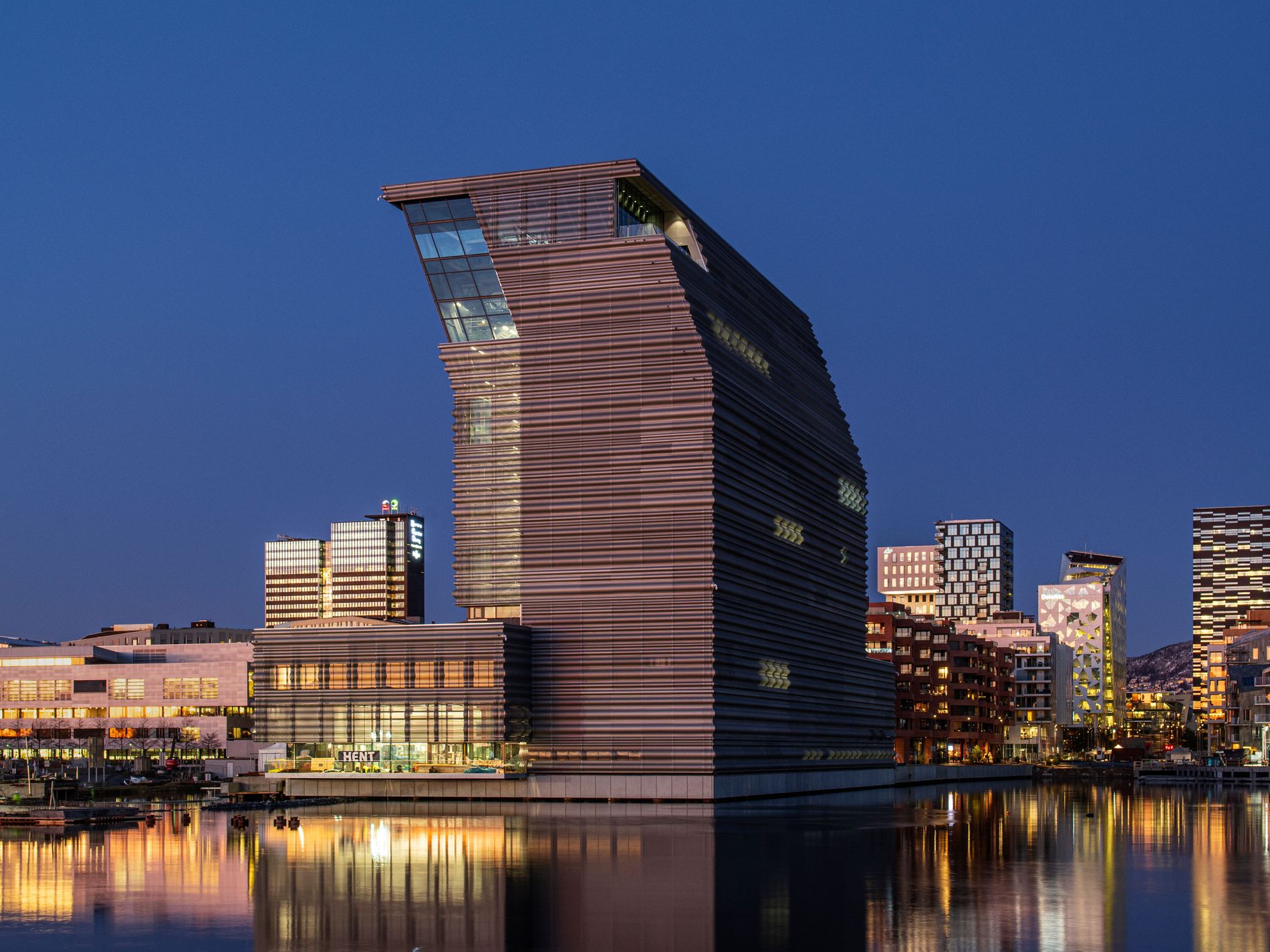 One detail that fashion lovers will enjoy as much as the incredible decor is that Norwegian fashion brand FWSS has designed the uniforms for all the staff at the museum.
"We were extremely honoured, humbled, and proud to be the preferred supplier of workwear to the Munch Museum and to be a small part of this prestige project," FWSS CEO Linn Christoffersen told Vogue Scandinavia.
"Munch has been omnipresent ever since our childhood, back when we didn't even know anything about art. As we've gotten older, though, our affection towards and understanding of Munch has grown."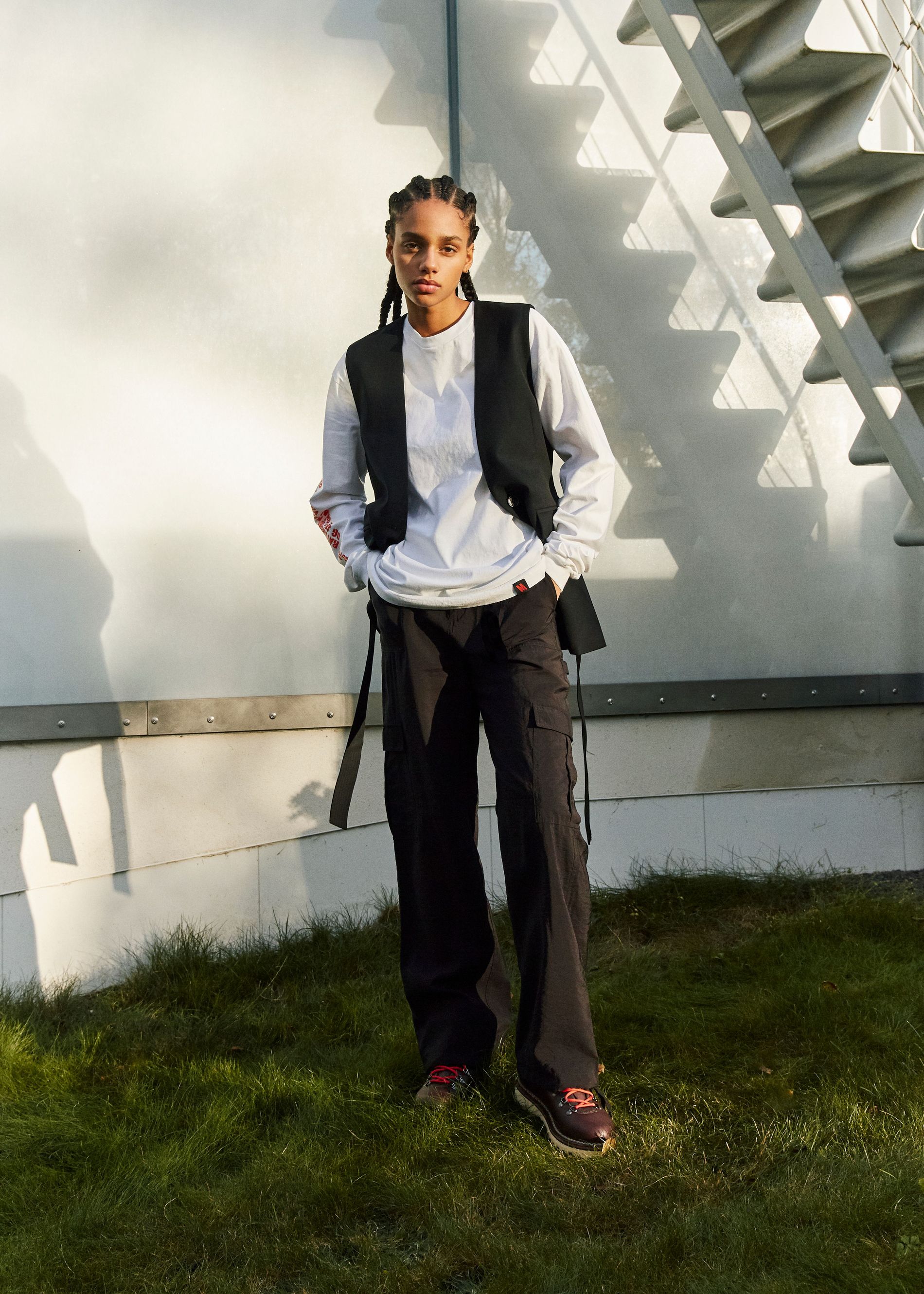 Photo: FWSS
Established in 2012 by a small collective of creatives, the Norwegian fashion brand takes its name from Scandinavia's four distinct seasons, all strongly affecting our mentality, clothing habits, and ways. With Trami Ngo as head of design, Fall Winter Spring Summer focuses on timeless pieces that slot seamlessly into any capsule wardrobe.
During Oslo Runway back in August, the label's SS22-collection saw contrasts in materials, a feminine yet edgy silhouette, with "an omnipresent amorous feel" mentioned as its highlights.
When embarking on this project, the team were adamant they wanted to steer clear of the somewhat stale vibe of traditional museum uniforms, which are typically rather formal. Instead, they wanted to incorporate Munch's modern, liberal outlook through the garments.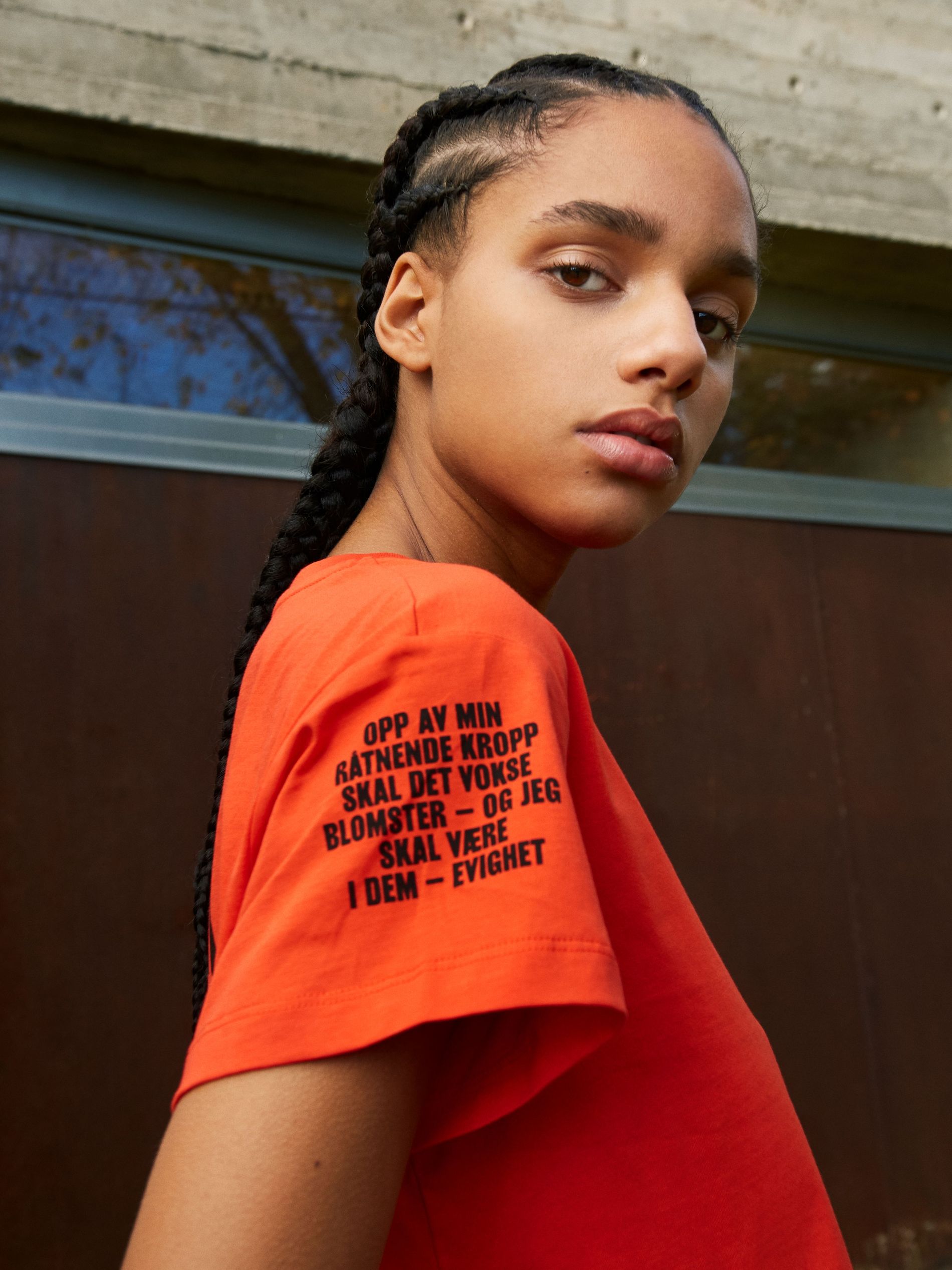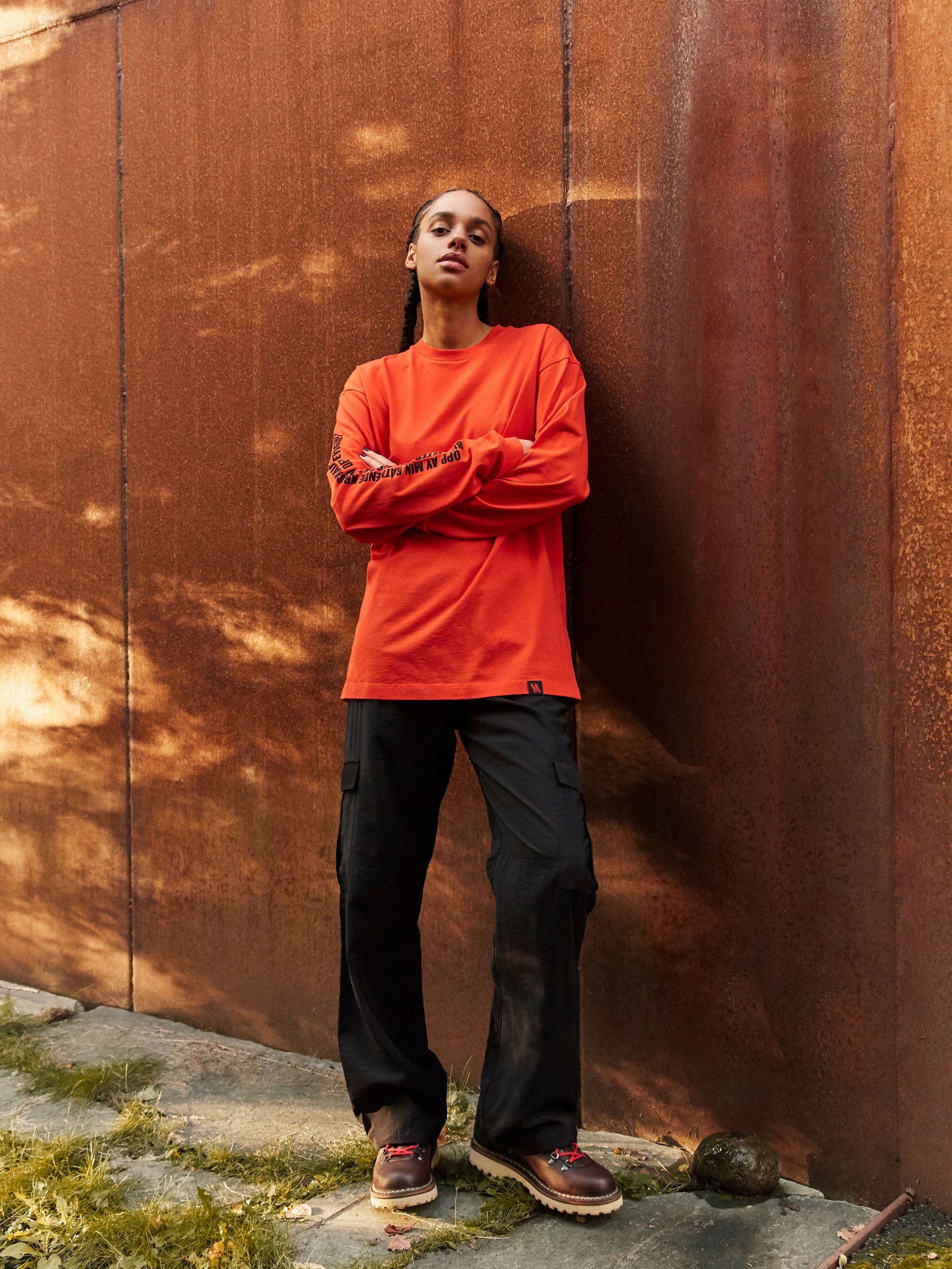 "It's been crucial to listen to the staff's range of needs, comply with graphical guidelines and other requests from the museum, all while preserving the FWSS identity and values such as comfort, functionality, and long-lasting qualities," Christoffersen says.
The uniforms have a distinctly casual, minimal and unisex vibe, with streetwear and Y2K influences. Cargo elements point to the ongoing workwear trend, while red functions as a fresh pop of colour. The first drop consists of seven garments perfect for the slightly chillier times ahead. During spring, the staff will get new and lighter options to choose from.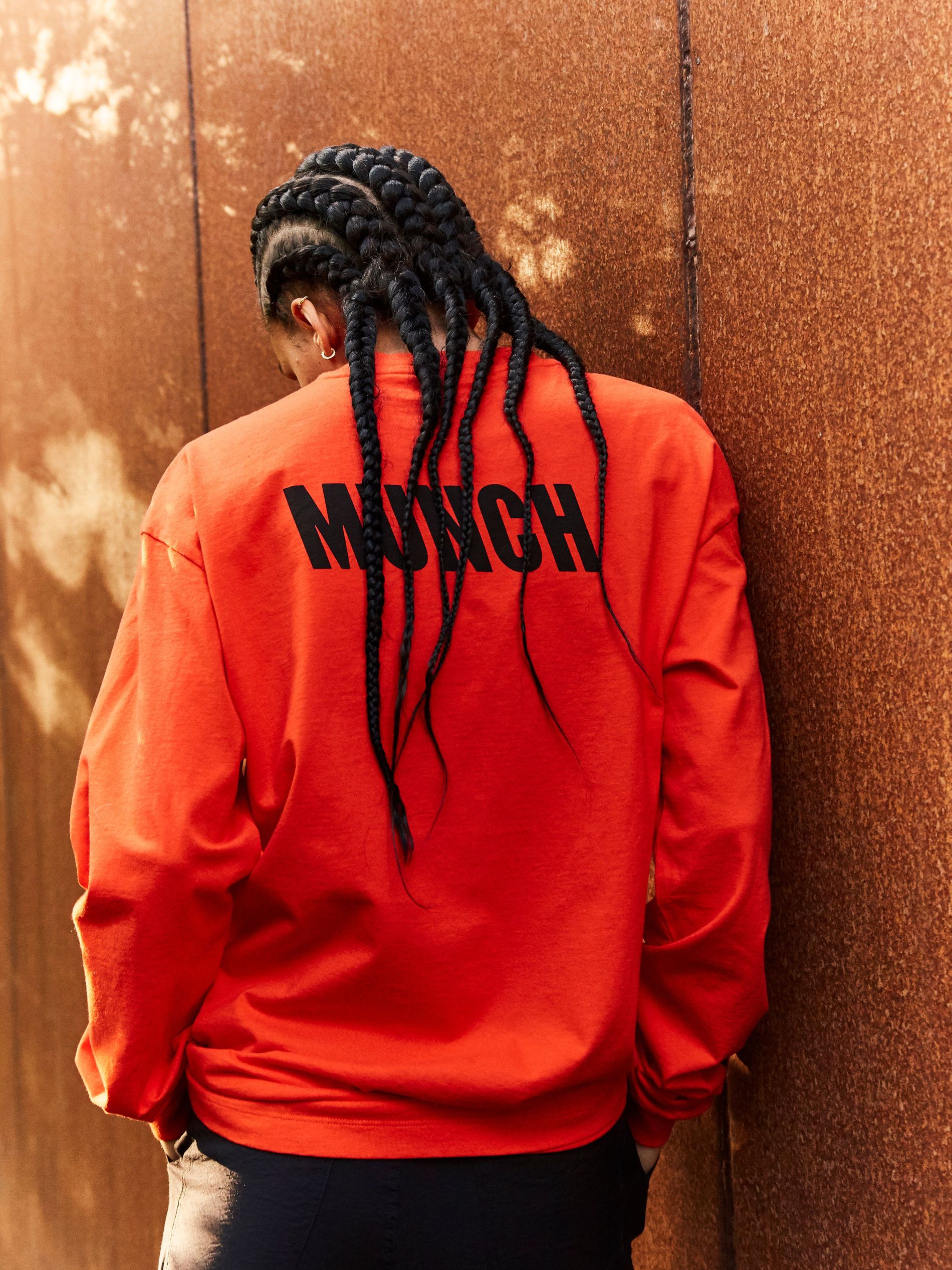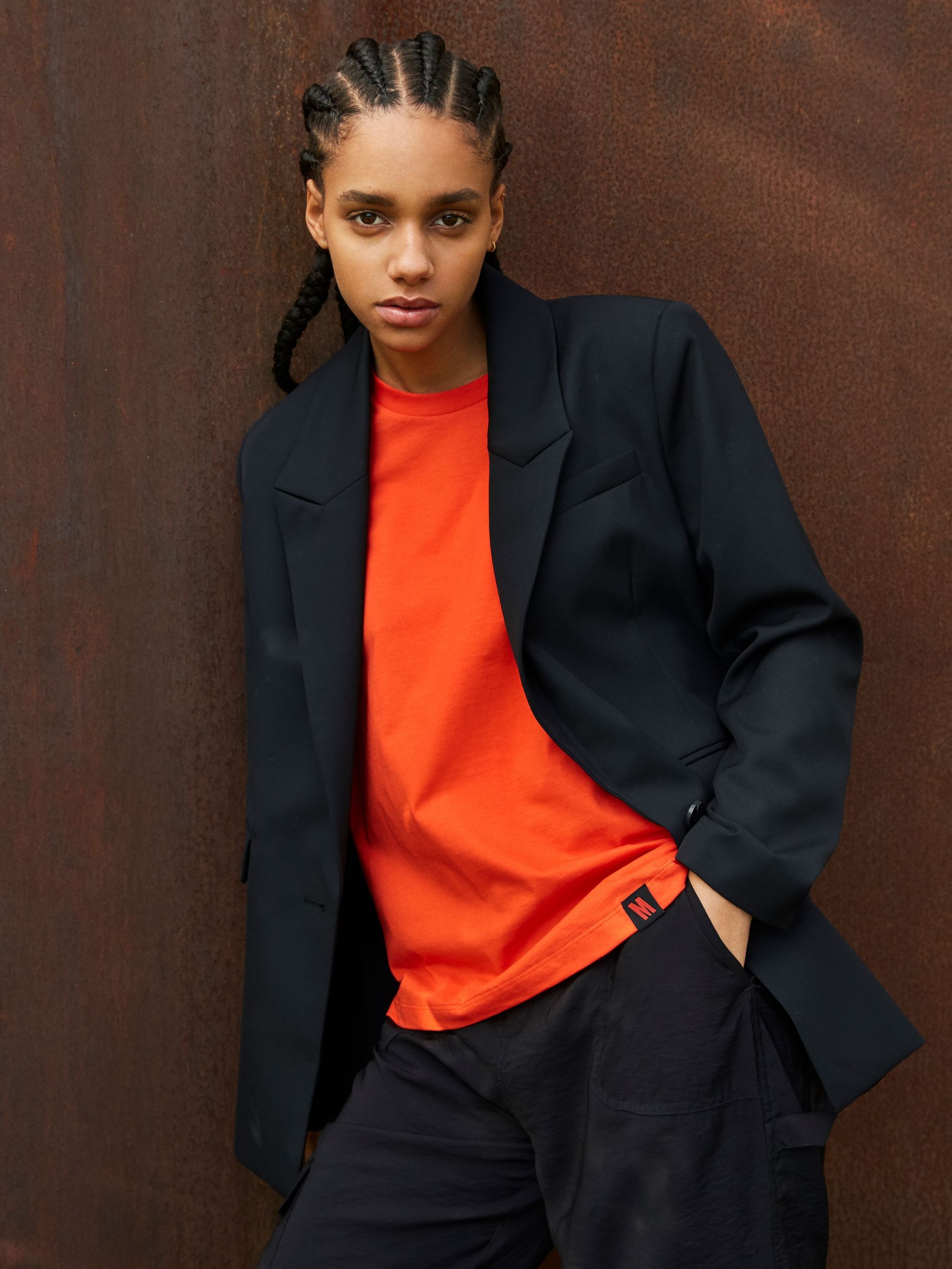 "Munch is an unpretentious museum. We wanted the style to be modern, relaxed, and approachable," explained Gitte Skilbred, head of the museum's communications. "We are a busy museum and have visitors from all around the world, and it's important for us that they're able to identify our staff dressed in Munch outfits." FWSS has signed a deal with the museum spanning the next three years.
"We like that they're sustainable, using organic cotton and wool to create the collection. FWSS is a stylish, innovative, and sustainable brand we are proud to work with. We're very pleased with the result, and our staff seems super happy wearing it," Skilbred adds.