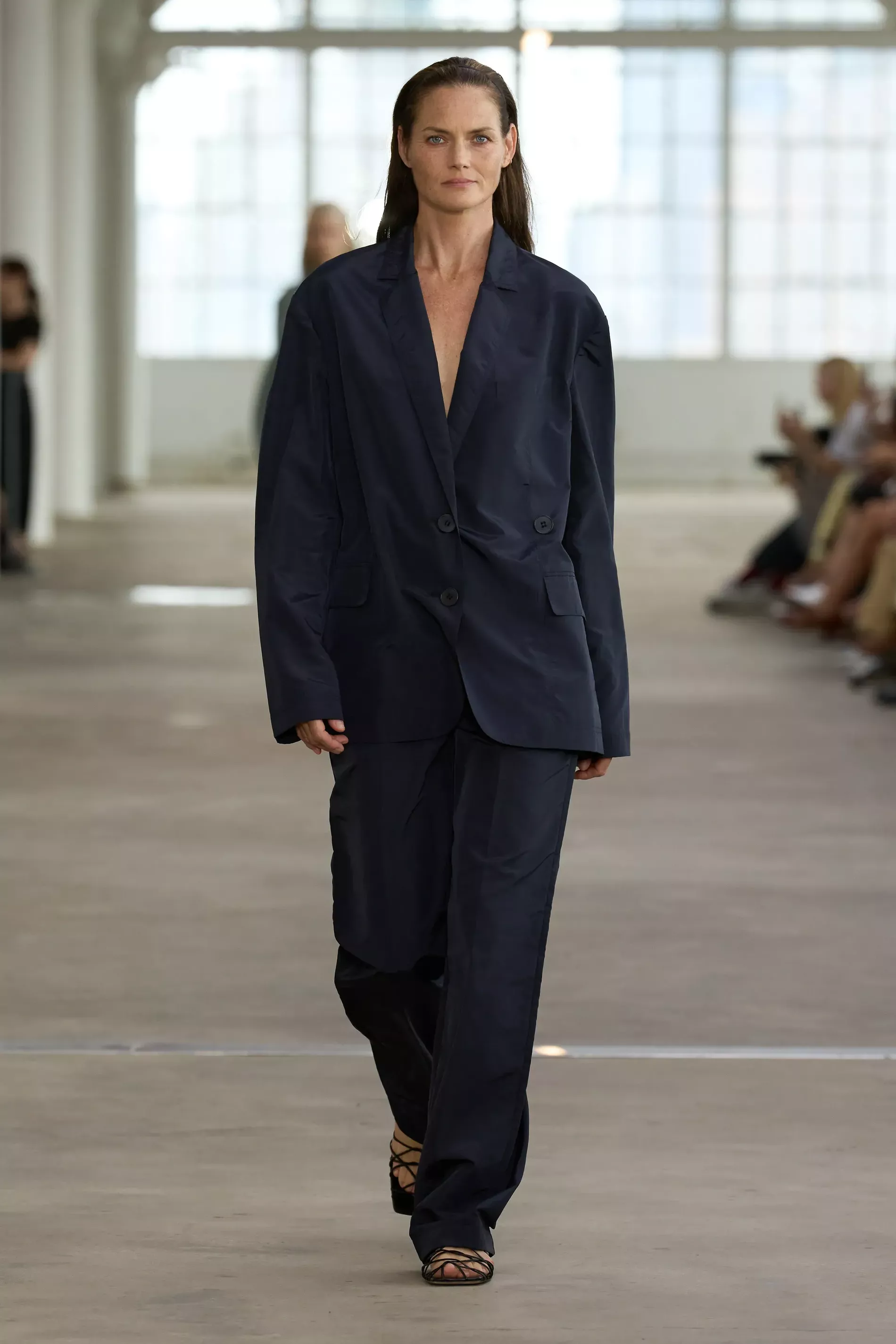 Mini Andén opening for Tibi
Born Susanna Andén, but better known by her nickname "Mini," Mini Andén has carved a venerable career that spans over two decades since she was first discovered at the age of 10. She has graced the pages of international fashion magazines and worked with leading brands, making her first runway appearance as a teenager.
Opening the show for Tibi, Andén presented a new vision for suiting—relaxed yet impeccably tailored navy blue blazers and trousers, complemented by strappy sandals. Andén stepped out once more before the show closed in a dark brown leather trench coat we're keen to get our hands on.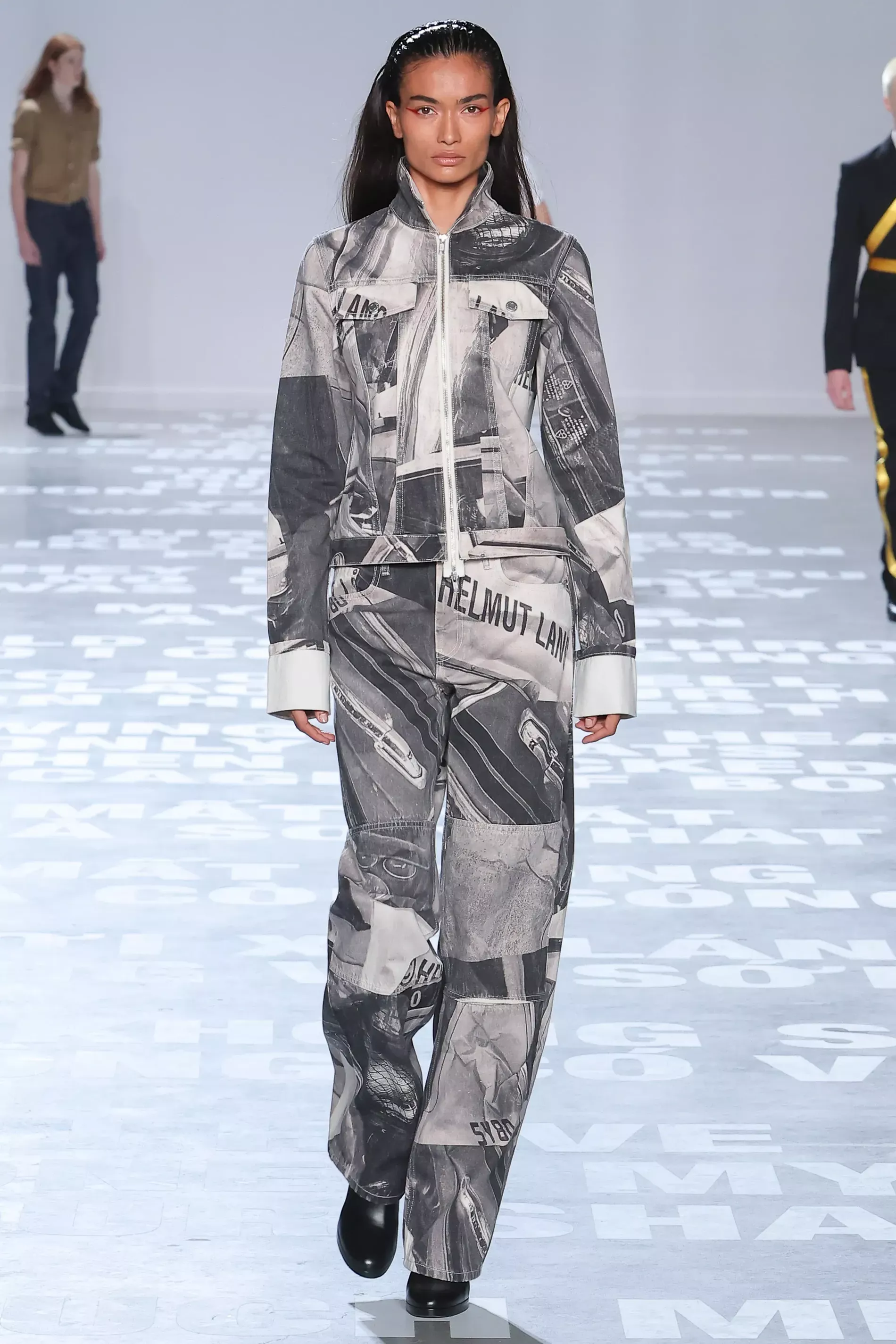 Kelly Gale walking Helmut Lang
Kelly Gale followed suit, hitting the runway for the iconic brand Helmut Lang. Discovered at just 13 years old, Kelly Gale quickly rose to prominence, ultimately gracing the Victoria's Secret runway by 2013 and appearing on Vogue Scandinavia's first anniversary cover.
Usually spotted in an undressed state, the former Victoria's Secret model stepped onto the runway dressed in greyscale denim of the workwear variety. An abstract cityscape print with the occasional slash of a Helmut Lang logo adorned the jacket and trousers, breathing urban utilitarianism.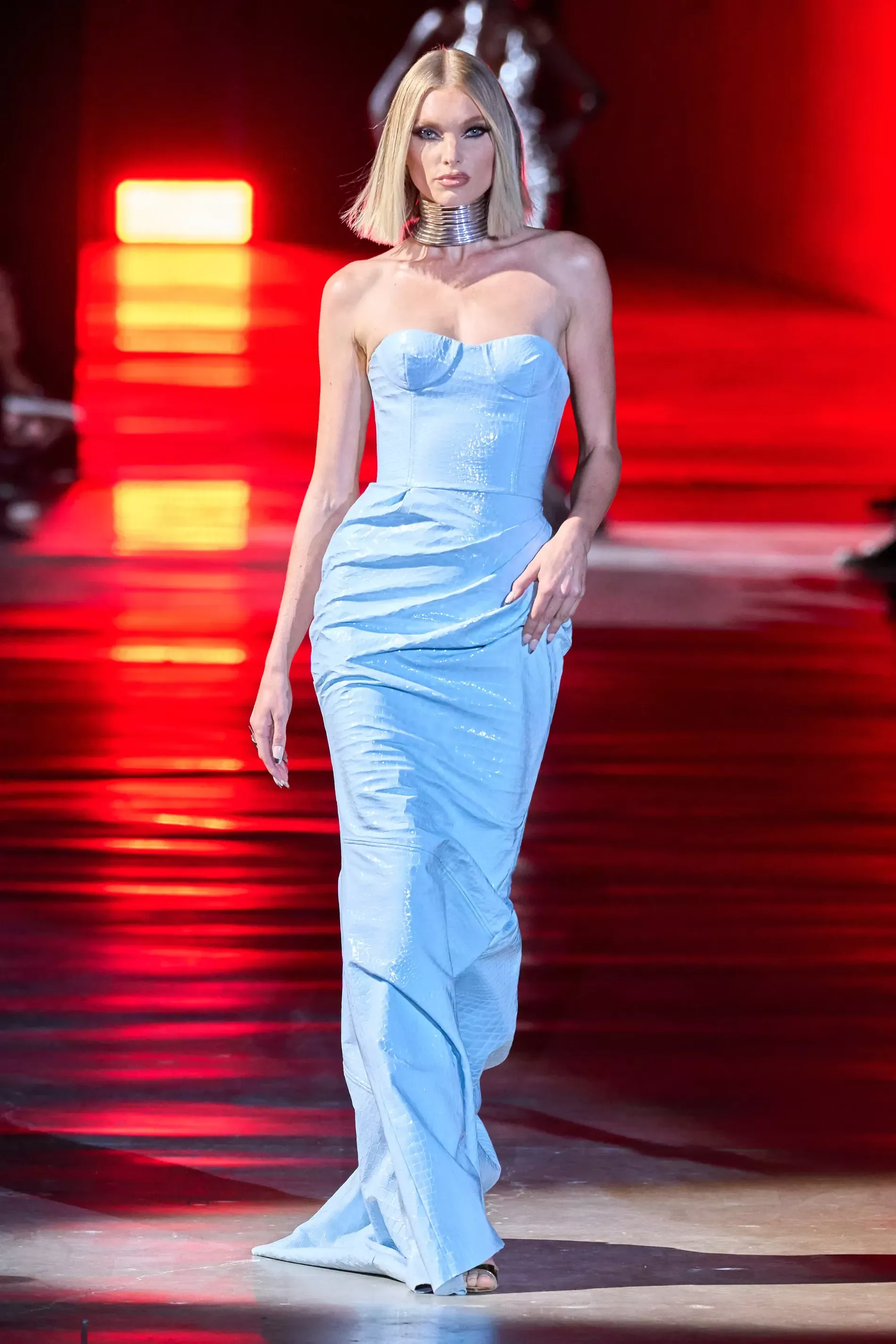 Elsa Hosk walking LaQuan Smith
Closing this Swedish trifecta was Elsa Hosk, who sported a baby blue, snakeskin embossed maxi dress accessorised by a stacked silver choker at the LaQuan Smith show. Hosk appeared in a sweetheart corset maxi dress crafted in baby blue snakeskin.
Hosk's rise to runway prominence accelerated when she made her debut at Victoria's Secret Fashion Show in 2011, going onto grace the runways of brands like Dior, Dolce & Gabbana, and Versace – not to mention Vogue Scandinavia's April-may 2022 issue posing in the nude with her family.