In a country as eye-wateringly attractive as this, it's hard to whittle it down.
You have probably experienced, or at least heard of, the charming appeal of Stockholm's cobbled old town, Gamla stan, steeped in history and full of unique bijou. It's one of the county's most iconic spots (and one of its most 'grammed), yet it faces stiff competition - Sweden is a country bursting with a whole heap of other picturesque possibilities, you just simply need to know where to look.
From the floating ice baths of the Arctic Circle to the stunning natural light shows of Abisko national park and the mirrored treehouse nestled in a snowy northern forest, here are the photo ops you'll want to capture and keep forever.
Hägring Glass Church
It's not every day that you discover a picture-perfect scene nestled amongst the muddy waters of a Vännäs bog. But as part of one of the world's longest art galleries, stretching across a staggering 350 kilometres, the dazzlingly pristine glass Hagring church sits surrounded by marshland. And if one photogenic Mecca wasn't enough on your feed, just grab a map and explore the 12 other unique artworks dotted along the extraordinary route, all the way from Holmsund's coast to the Southern Lapland mountains.
Fårö
Where do artists go to find inspiration in Sweden? For one of the country's most celebrated creatives, legendary film director Ingmar Bergman, the answer was always Fårö, a tiny rugged Baltic island. Just off the coast of southern Sweden, this was where Bergman called home for over 40 years. Heralded for its mix of white sandy stretches, lush pine forests, and austere, craggy coastline, this isolated haven is the perfect place to escape mainland life (there are only 600 residents after all) to absorb – and record – its otherworldly beauty.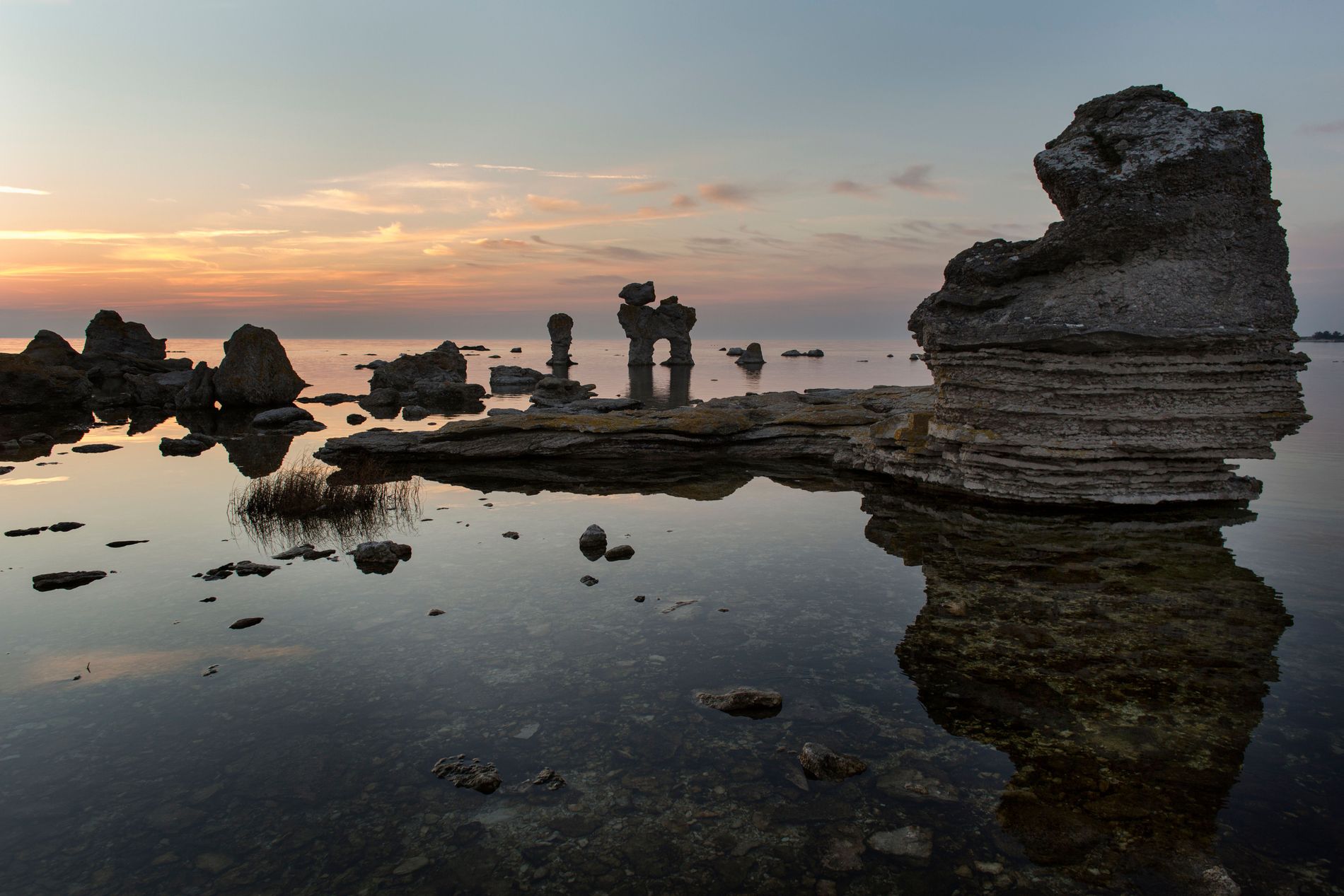 Stockholm's metro stations
You'd be forgiven for feeling a little bemused at the thought of a subway station housing some of the country's most breathtaking works of art, but hidden 112 feet below the Swedish capital lies a maze of mind-bending frescos, mosaics, and even a petrified elm tree. Since the 1950s, more than 150 different artists have offered Stockholm's travellers a vibrant alternative to the usual humdrum grey commute - and our lenses are forever grateful for it.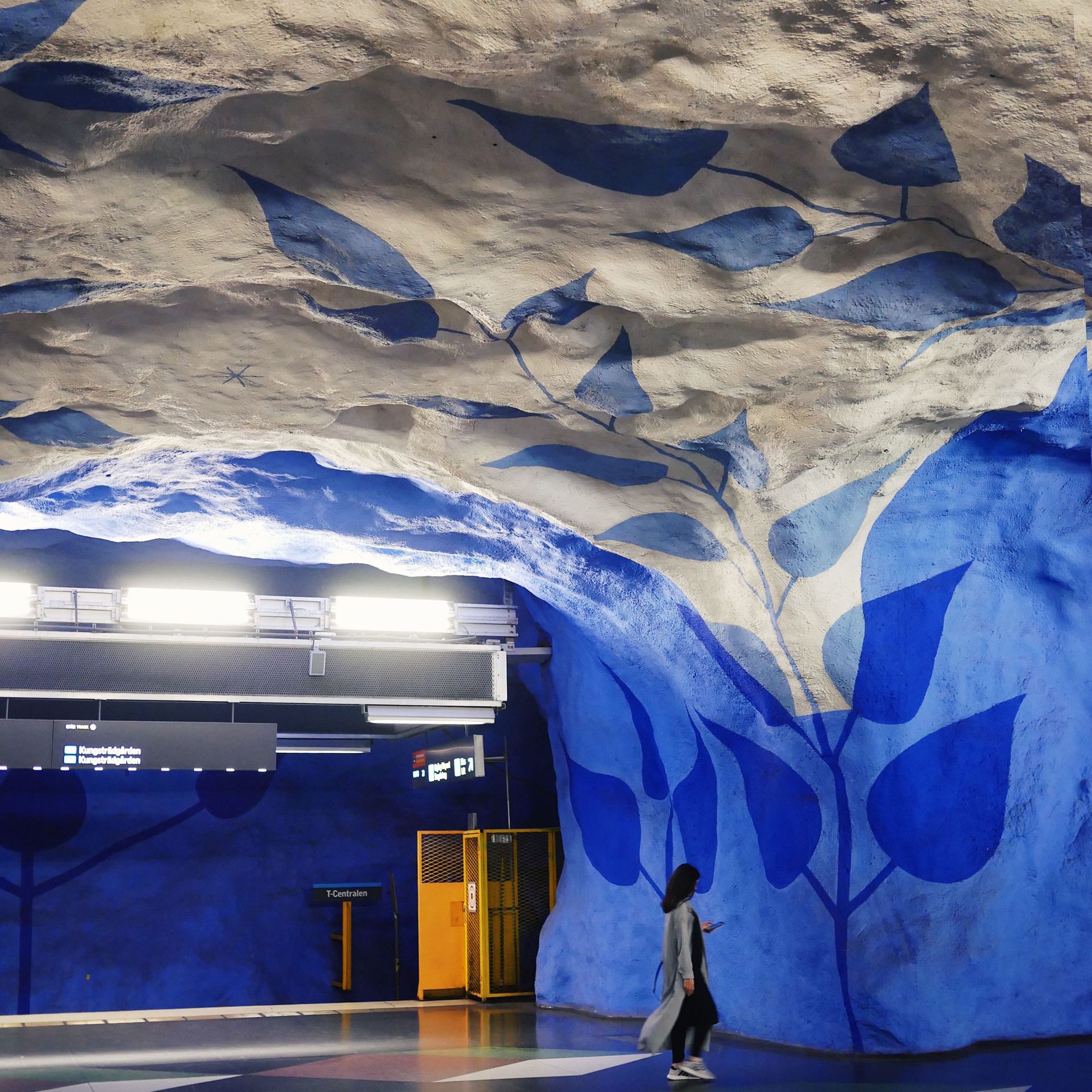 Grab a golden shot for the 'gram during your commute with Stockholm's artastic subway stations. Photo: Visit Stockholm.
Smögenbryggan
Along the Bohuslän coast, just over an hour from Gothenburg, you'll find a picture-perfect waterside spot. A 1,000m-long wooden boardwalk dotted with charming candy-coloured fishing huts – the ultimate Instagram-fodder – sits atop pink-hued granite rocks. In fact, the whole alluring island of Smögen, celebrated for its fresh seafood and crystal clear sea baths, makes for an all-around good-looking getaway.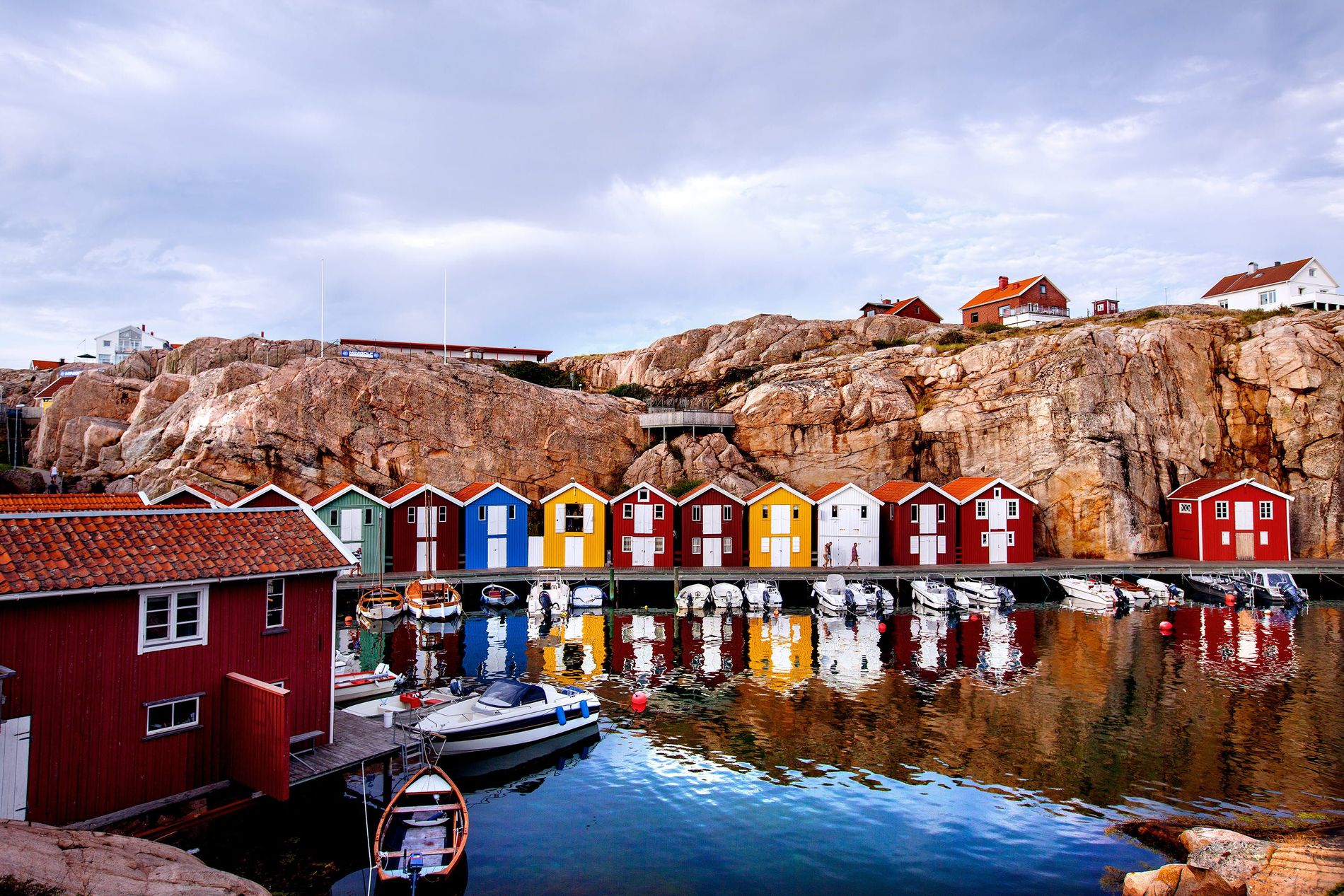 Ven
This peaceful car-free gem, nestled in the Øresund between Sweden and Denmark, is not just a charming idyll (its quaint red fisherman's cottages can already attest to that), but one of historical importance too, as it's home to the world's first modern observatory, Tycho Brahe's Uraniborg. First head to Kyrkbacken's harbour for fresh seafood at one of the many tiny smokehouses that line the pier, and snap the stunning views back over the strait. As the island lies fewer than 20 miles from Copenhagen, this Skåne spot is the perfect, grid-worthy day-trip.
The Mirrorcube
Scandinavians are known for their love of clean, minimalist architecture and one of the best contemporary examples can be found discretely hidden away amongst a canopy of birch trees in Sweden's northern Harads, a stone's throw from the Arctic Circle. This mirrored treehouse, almost invisible to outsiders and accessible only by rope ladder, floats suspended above the forest floor, offering visitors a leafy, picturesque hideaway – complete with lush 360-degree views and wood-fired sauna.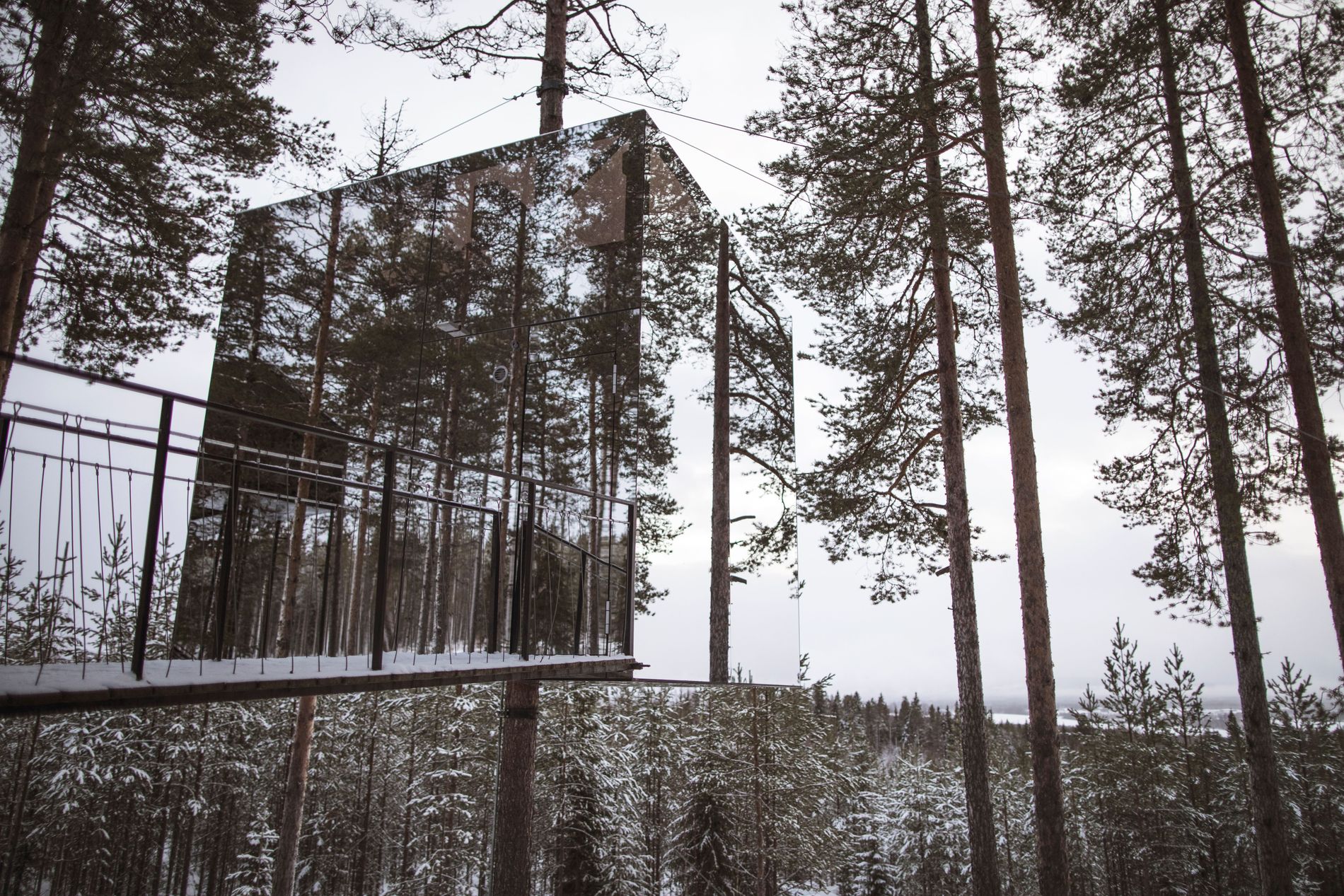 The Solar Egg Sauna
Usually, phones are a no-go when it comes to partaking in any kind of water-based activity but for a trip to Bigert & Bergström's majestic golden solar egg sauna, you'll want to keep yours handy. The 15 foot tall architectural spectacle, hollowed out from stainless golden mirror sheeting, was first hatched on a snowy tundra in Kiruna, one of Sweden's northernmost towns, and has been touring the country ever since. Now, the surreal structure, and its heart-shaped hearth, have arrived in Stockholm to a lot of anticipation.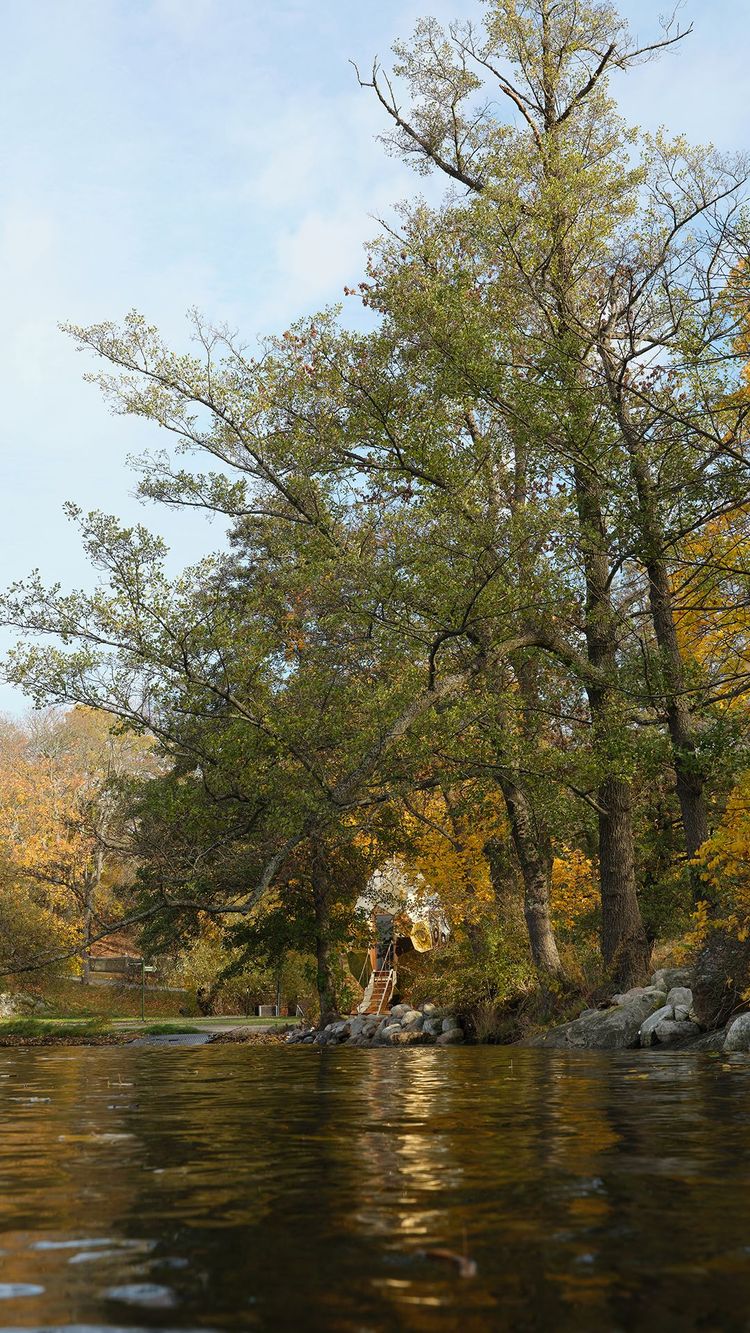 Bigert & Bergström's Solar Egg Sauna makes for some cracking photos. Photo: Jean-Baptiste Béranger
Abisko National Park
Not just an awe-inspiring hiking destination for ramblers and outdoorsy types, this 7,700 hectare green oasis is also the prime location for catching a glimpse of the magical Aurora Borealis as it dances across the freezing polar night. And come summertime, visitors can enjoy unapologetic rays beaming down on them when the midnight sun lights up the sky 24 hours a day – finding your light just got a whole lot easier.
Arctic Bath
You'll find a masterpiece of Swedish design floating along the Lule River, just south of the Arctic Circle, covered in what looks like twigs and a muddle of logs. This extraordinary natural circular spa, with its bird's nest-style exterior, only opened in 2020 but has already become a lusted-after escape for many a chill-seeker - and it's easy to see why.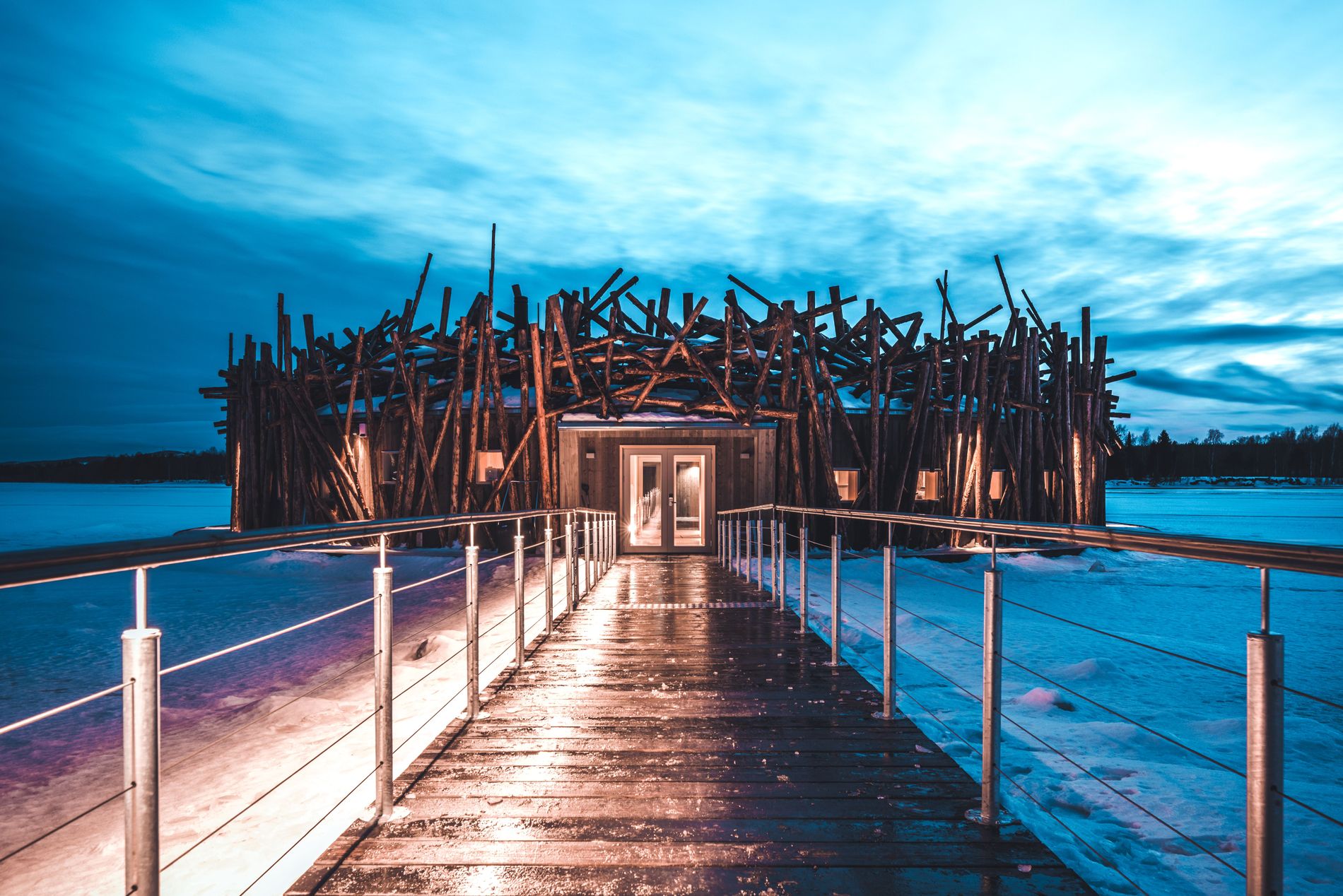 Falsterbo
Known to most as the Swedish Riviera, this quaint town on the south-western tip of the country is a dream summer holiday destination, with its shimmering clear waters, towering white dunes, and pretty little pastel-hued beach huts. But it's also become something of an artistic refuge for young creatives, with many new galleries, such as Falsterbo Photo Art Museum, popping up all the time.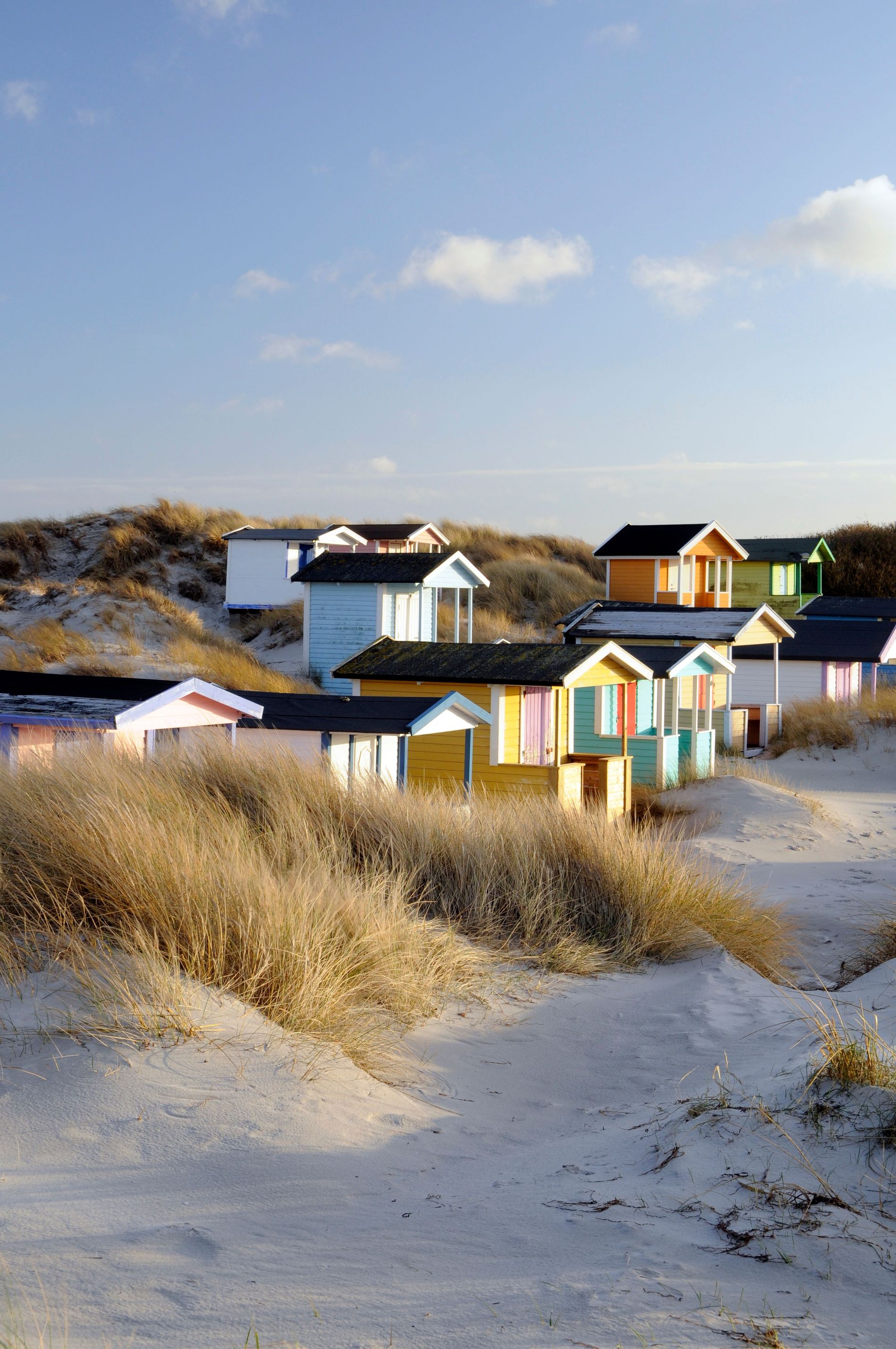 Photo: John Sander.