It's been touted as one of the most spectacular tourist attractions in the world ⁠— and it's now touched down in the Swedish capital
If you're looking for a stylish way to stay warm this winter, artists Bigert & Bergström have the answer. The duo's famed Solar Egg sauna has just arrived in Stockholm offering visitors the chance to sweat in the iconic artwork.
The egg-shaped sauna will be located at Prins Eugens Waldemarsudde, as part of the 'Expedition Art' exhibition which runs until March 2022. Nestled by the water, visitors can book in a sauna session in the egg — with dips into the Baltic sea strongly encouraged.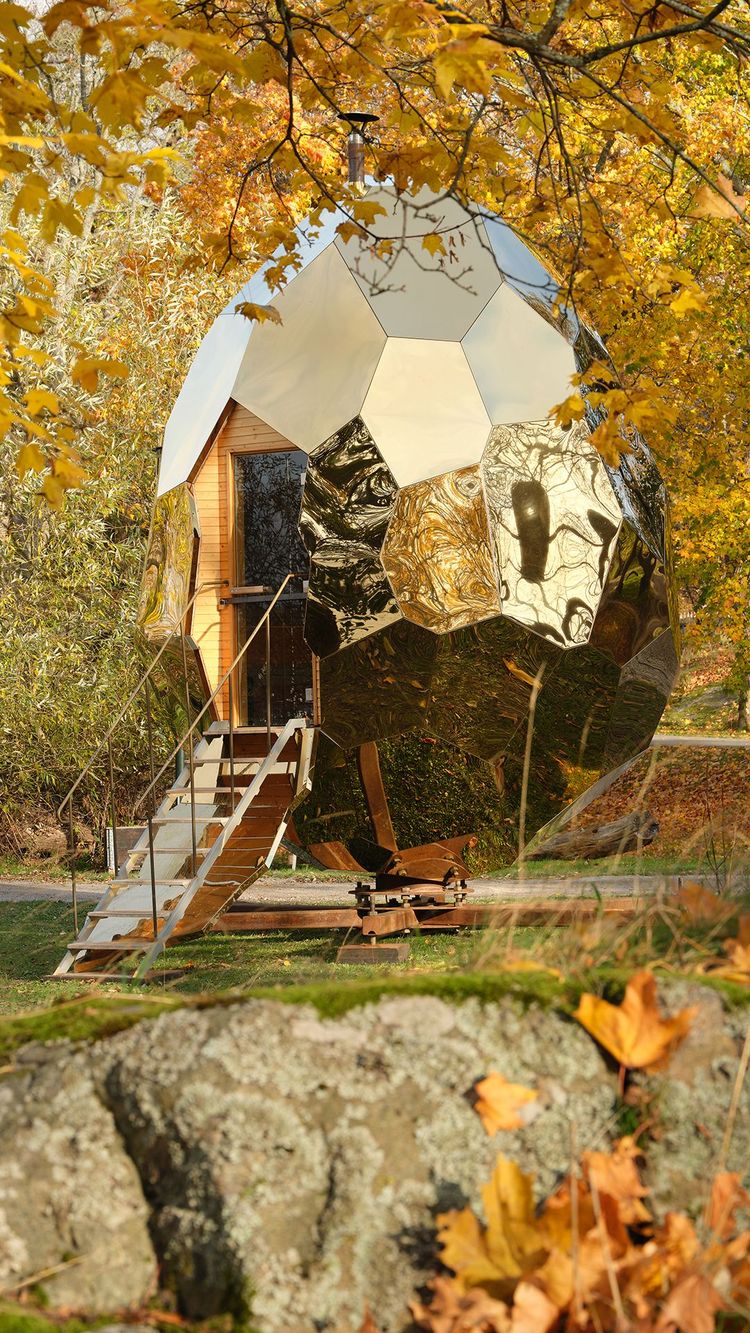 Photo: Jean-Baptiste Béranger
Created by the Stockholm-based art duo in 2017, the sauna is five by four metres in size and has a shell of gold-plated stainless steel. The sauna is heated by a wood-burning unit in the shape of a human heart, while it is lit using electricity from its own solar cell heater.
Designed for Swedish house company Riksbyggen by the pair, the piece is more than just a tourist attraction. It was created as a symbol of the social transformation of Kiruna, Sweden's most northern town. "Kiruna is currently undergoing a radical transformation, which involves a gigantic move for the whole town. This is so that the mining company LKAB can extract more of the iron seam that cuts diagonally downwards beneath the town," Bigert & Bergström explained about the artwork at the time of its creation.
"The iron ore is and has been – ever since it first began to be extracted at the end of the 19th century – an important source of income for Sweden, and absolutely vital for the town of Kiruna. No mine, no town. But the breaking up and devastating transformation of the landscape, the environment and the architecture caused by the move are also sparking a lot of debate."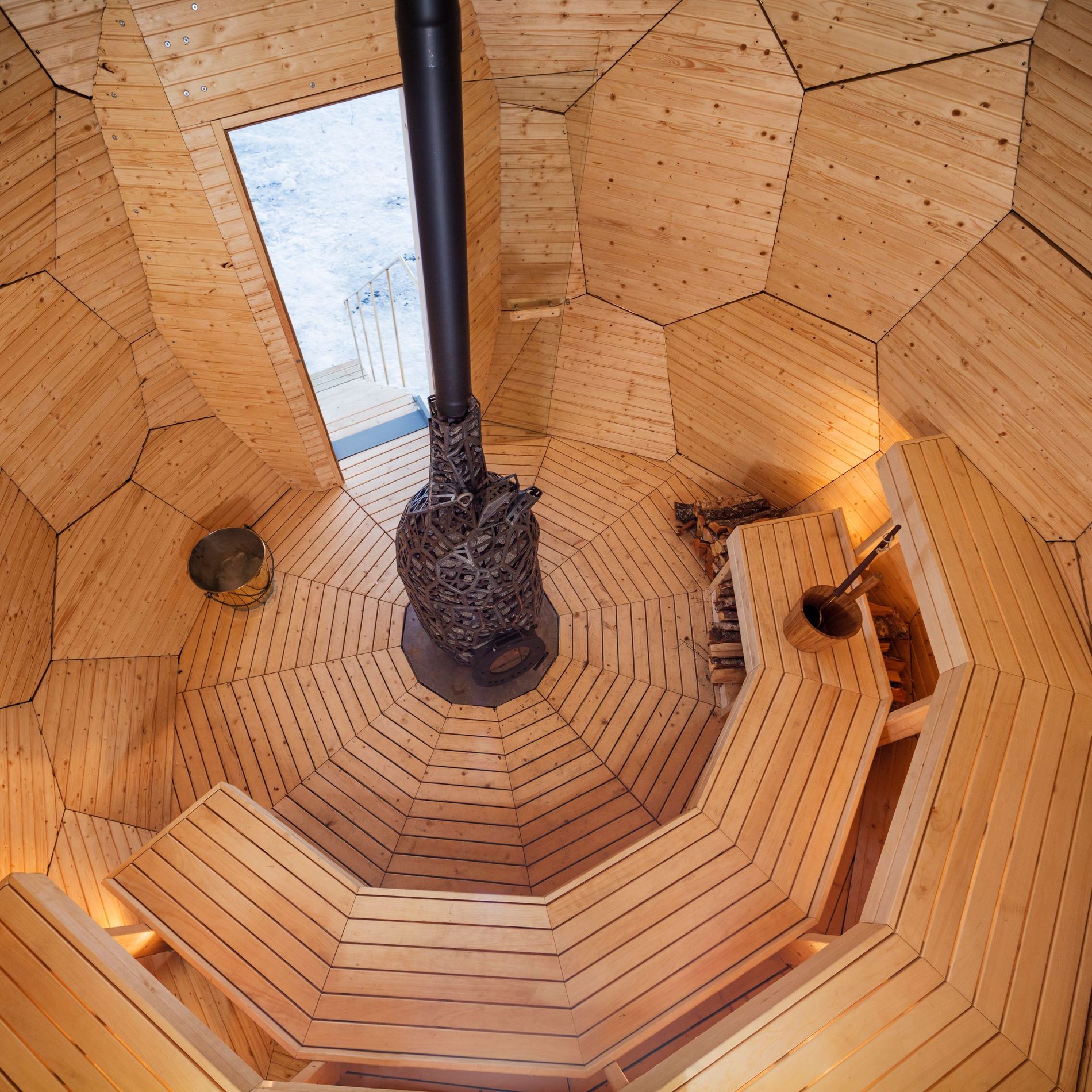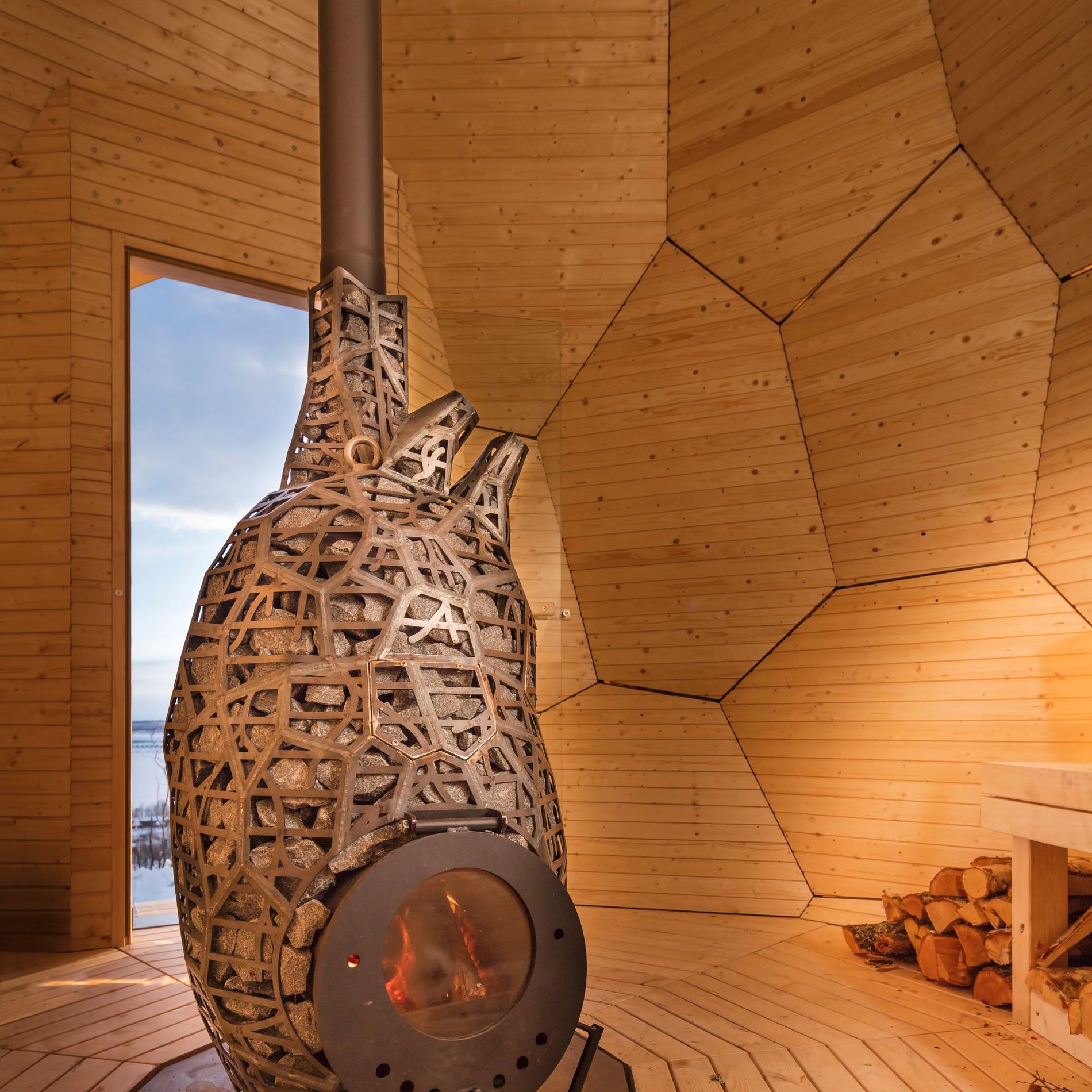 The social sculpture was created as a place for locals to gather and discuss these issues. The sauna culture is also important to this area, where finding sources of warmth is so important.
A stunning figure on the landscape, the Solar Egg has attracted many prestigious design awards with a book also published about it in 2019.
Before arriving in Stockholm the artwork took a hiatus due to the pandemic. It was in the Icehotel in Jukkasjärvi in ​​the spring of 2020 and has also gone global with international stops in Paris, USA, Copenhagen, Kiruna and Gällivare.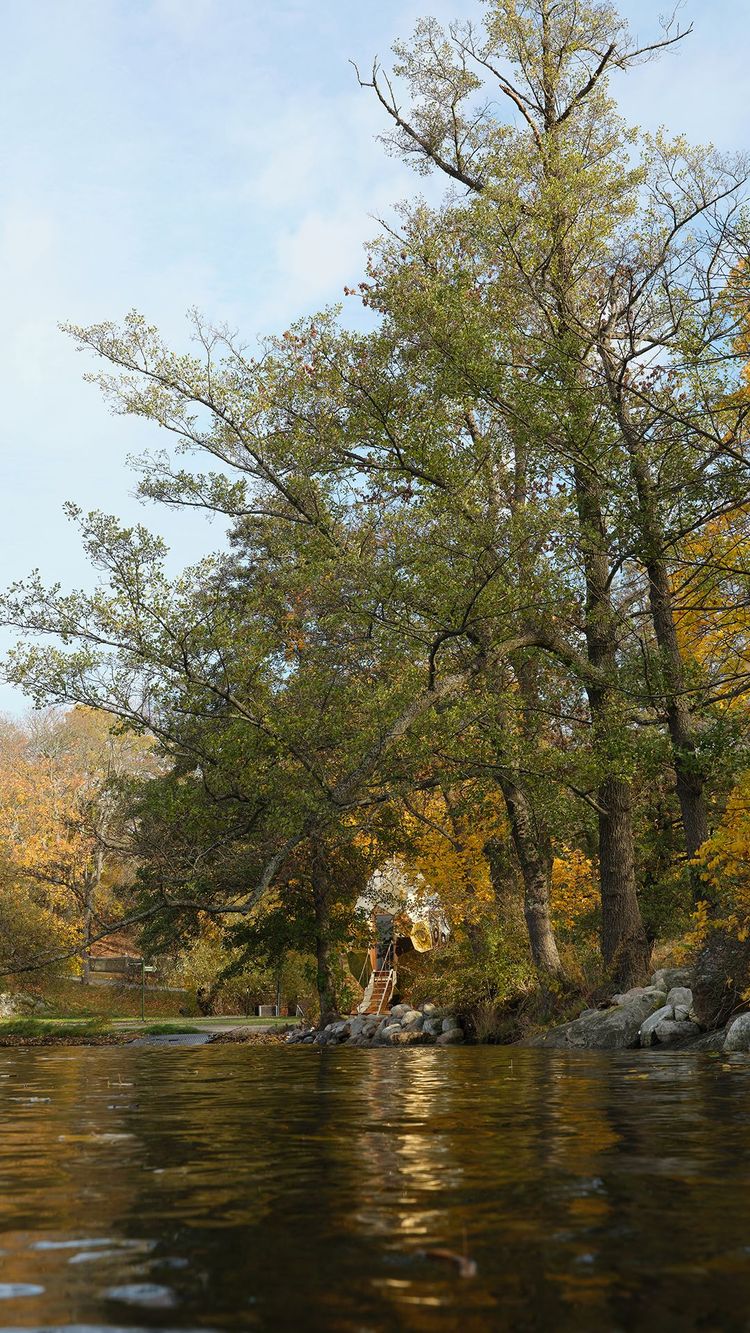 Photo: Jean-Baptiste Béranger
Solar Egg can be booked for sauna baths during the exhibition 'Expedition Art' which runs from now until March 20, 2022. Bathing in the sauna is free of charge if the visitor has paid admission to the exhibition.