Vogue Scandinavia's editor-in-chief spotted Tamara Ralph, the new namesake label from the seasoned designer, as one-to-watch in Paris. Here, the designer unveils the meaningful narrative and exquisite craftsmanship surrounding her couture comeback
"We are creating the world we wish existed," says Tamara Ralph of her latest collection, recently presented to the industry's elite at Haute Couture Week. And with her namesake label's debut autumn/winter '23-'24 collection, Ralph has successfully created a world that many had being wishing for: the seasoned designer is back in the spotlight of the couture circuit, following the dissolve of her previous brand Ralph&Russo.
Speaking to Vogue Scandinavia, the Australian, Monaco-based designer explains how this sentiment translates into the feelings of "confidence, grace and strength" throughout the collection. "It harnesses the power of craftsmanship and savoir-faire, brought to life through designs that lay a foundation built to stand the test of time," Ralph says. "The collection in general is symbolic of my personal and professional journey over the last few years," she goes on, "which led me rediscovering my inner strength in order to be in a position to launch my own brand."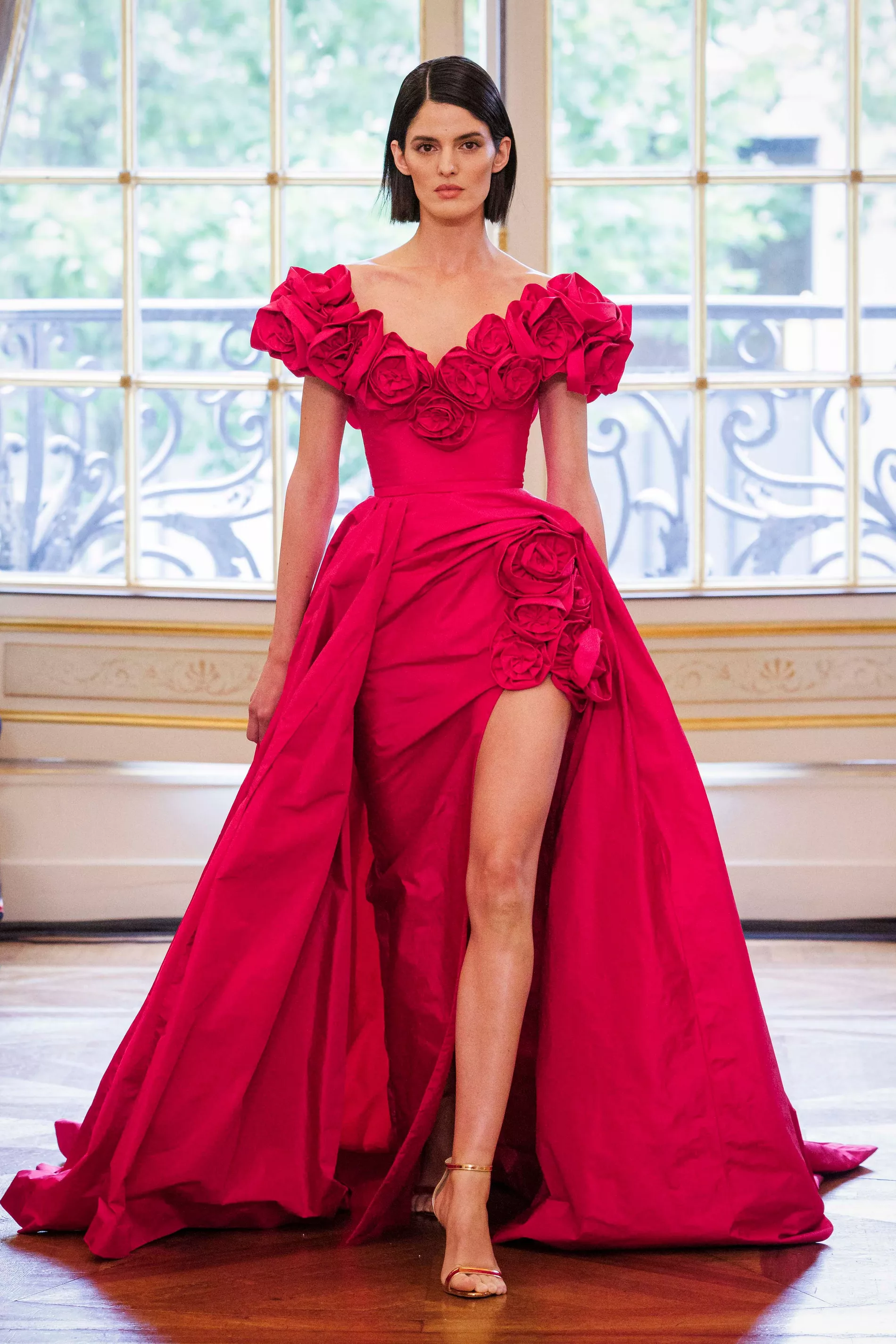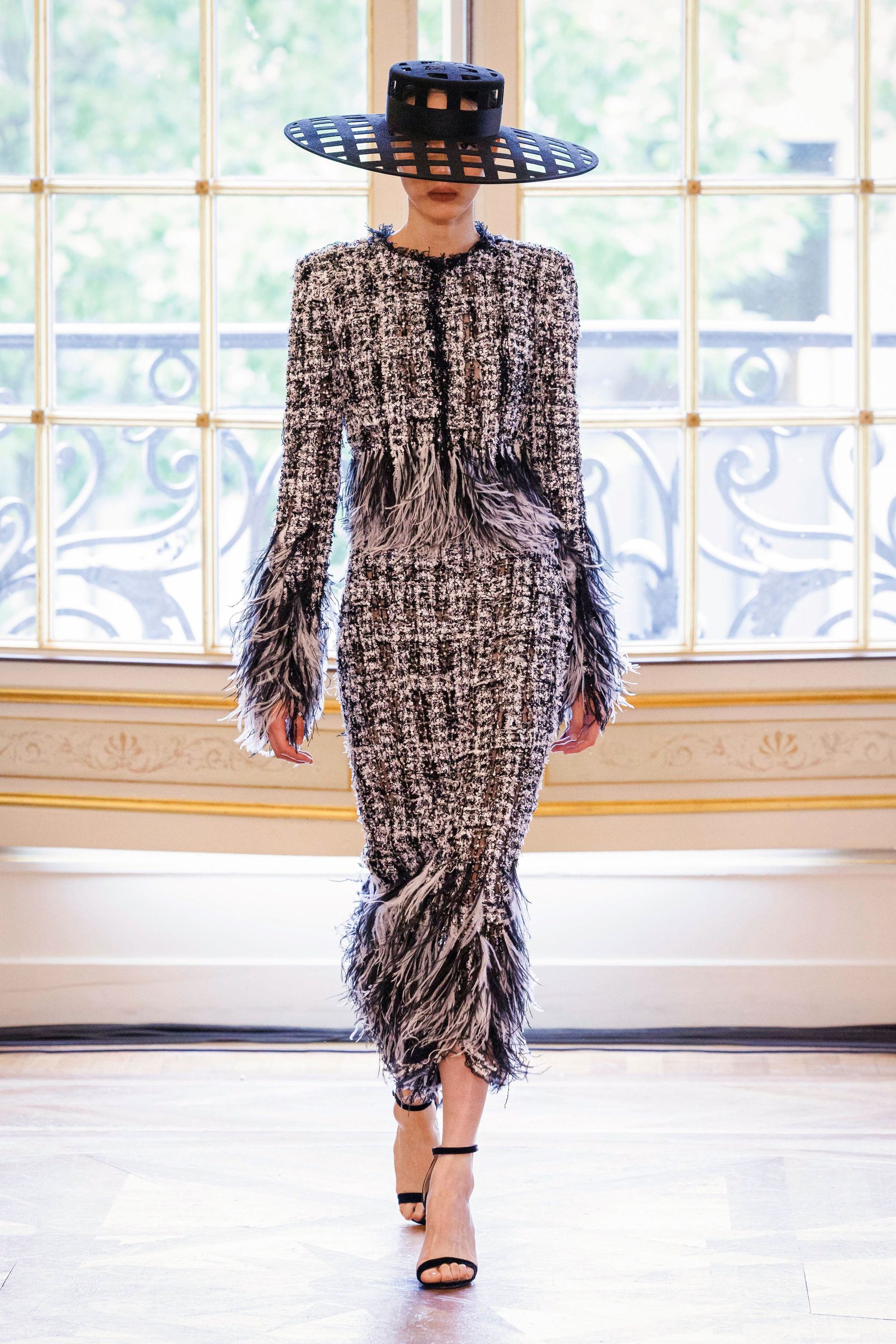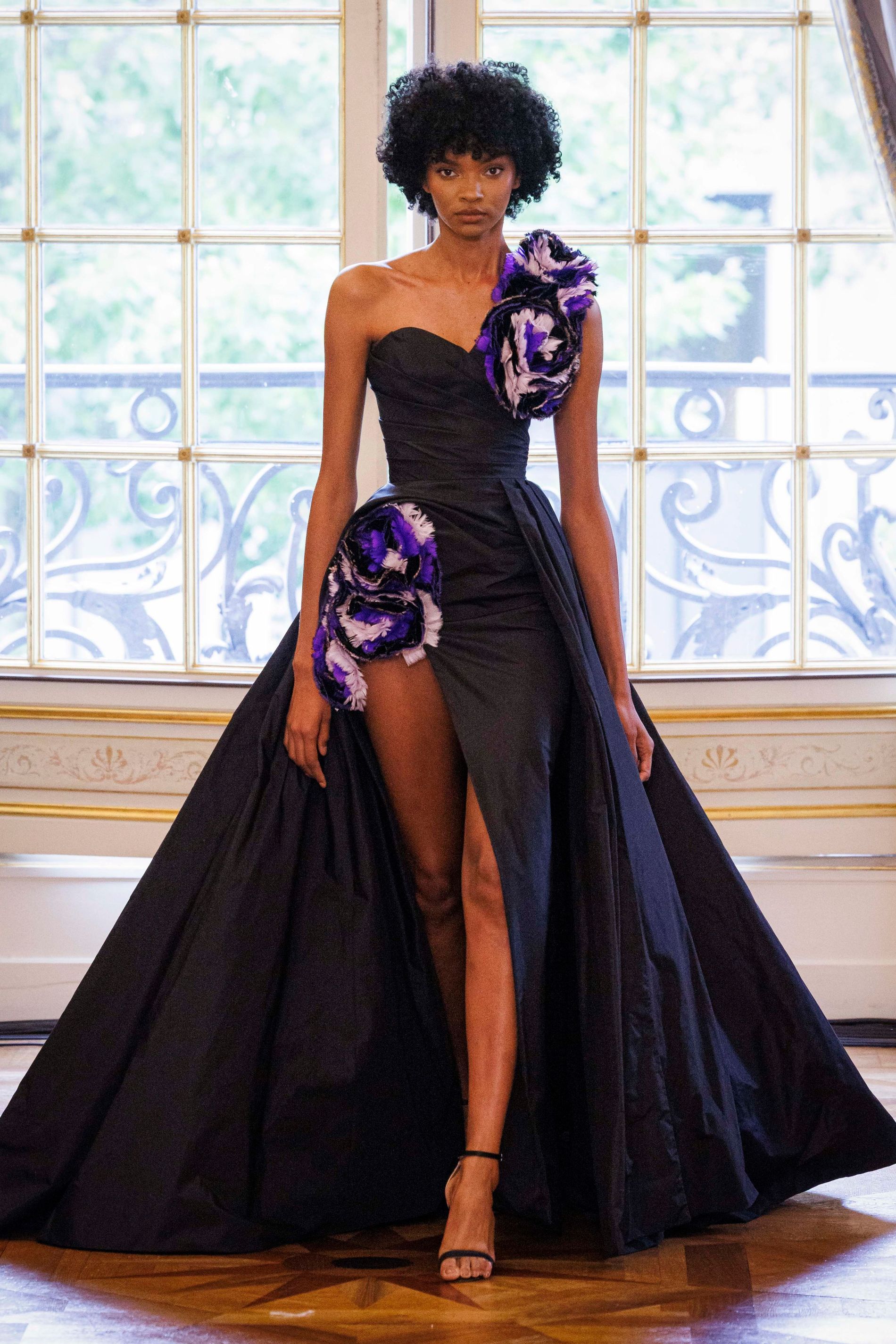 To convey this sense of strength in femininity, Ralph has called on meaningful silhouettes and details: ornate rose-adorned cages, draping of pearls, gilded chainmail. In her words, "armour-like detailing". "It's equal parts feminine, but with an emboldened element of strength, protective in its symbolism," Ralph explains.
The collection in general is symbolic of my personal and professional journey over the last few years
Tamara Ralph
Soft hues of pale pastels – mint, blush pink and lavender – contrast with rich tones of velvet black and raspberry pink, while sumptuous materials, such as silk crepe, chiffon and silk satin organza are offset with structural accessories.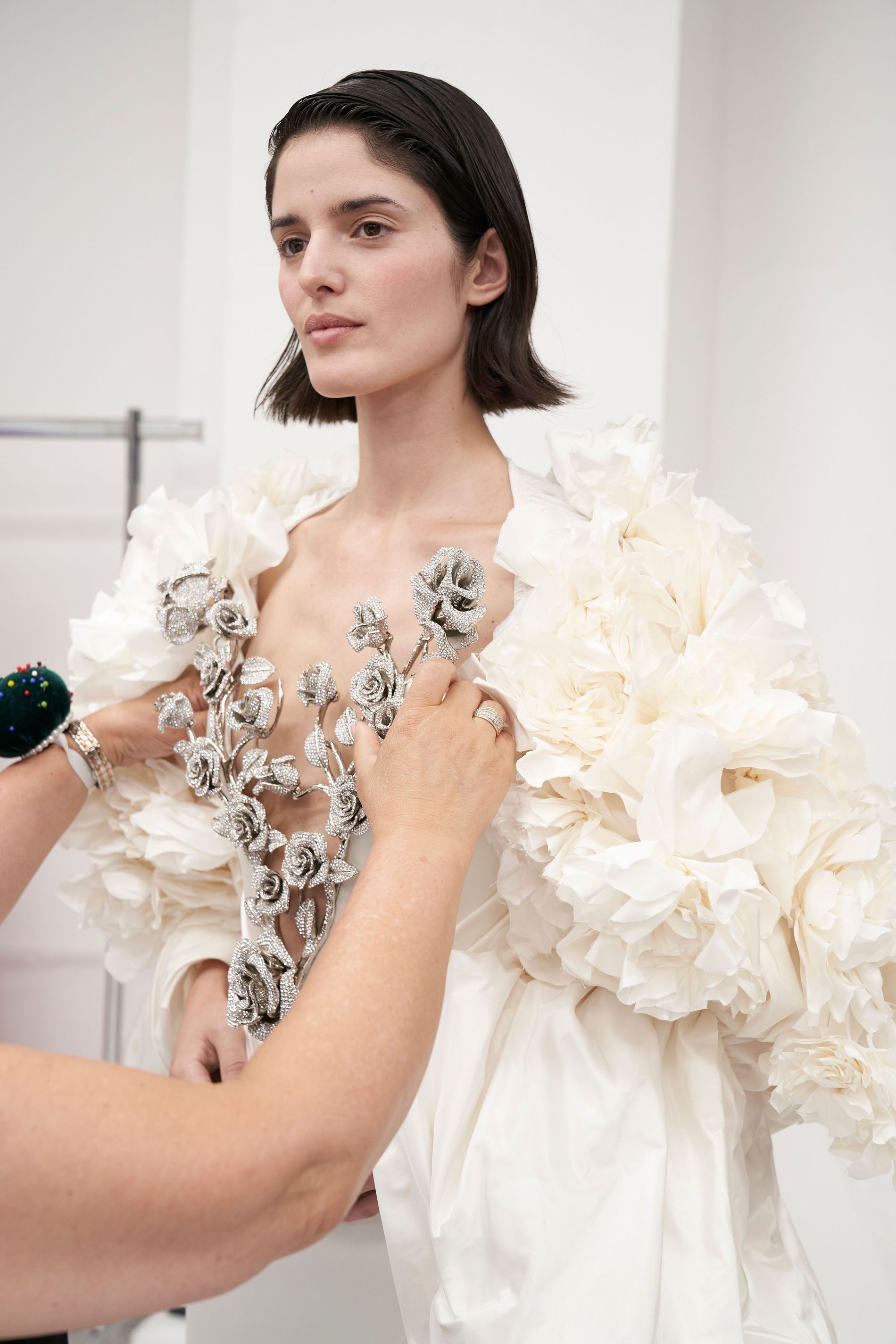 Tamara Ralph incorporated metalwork into the couture, designing all in wax before crafting the final pieces.
"The pieces come together to form a poetic interpretation of fearless creativity that pushes the boundaries of couture. They are designed to be pieces of art that are cohesive but that also stand alone and tell their individual stories," Ralph says.
As is inherent to couture, each design truly is a piece of art – with innovative use of metalwork in the cage-like structures, infused with roses and encrusted with pearls. "Infusing metal into couture was incredibly interesting and took a lot of experimentation; crafting them all originally in wax before the final pieces were made.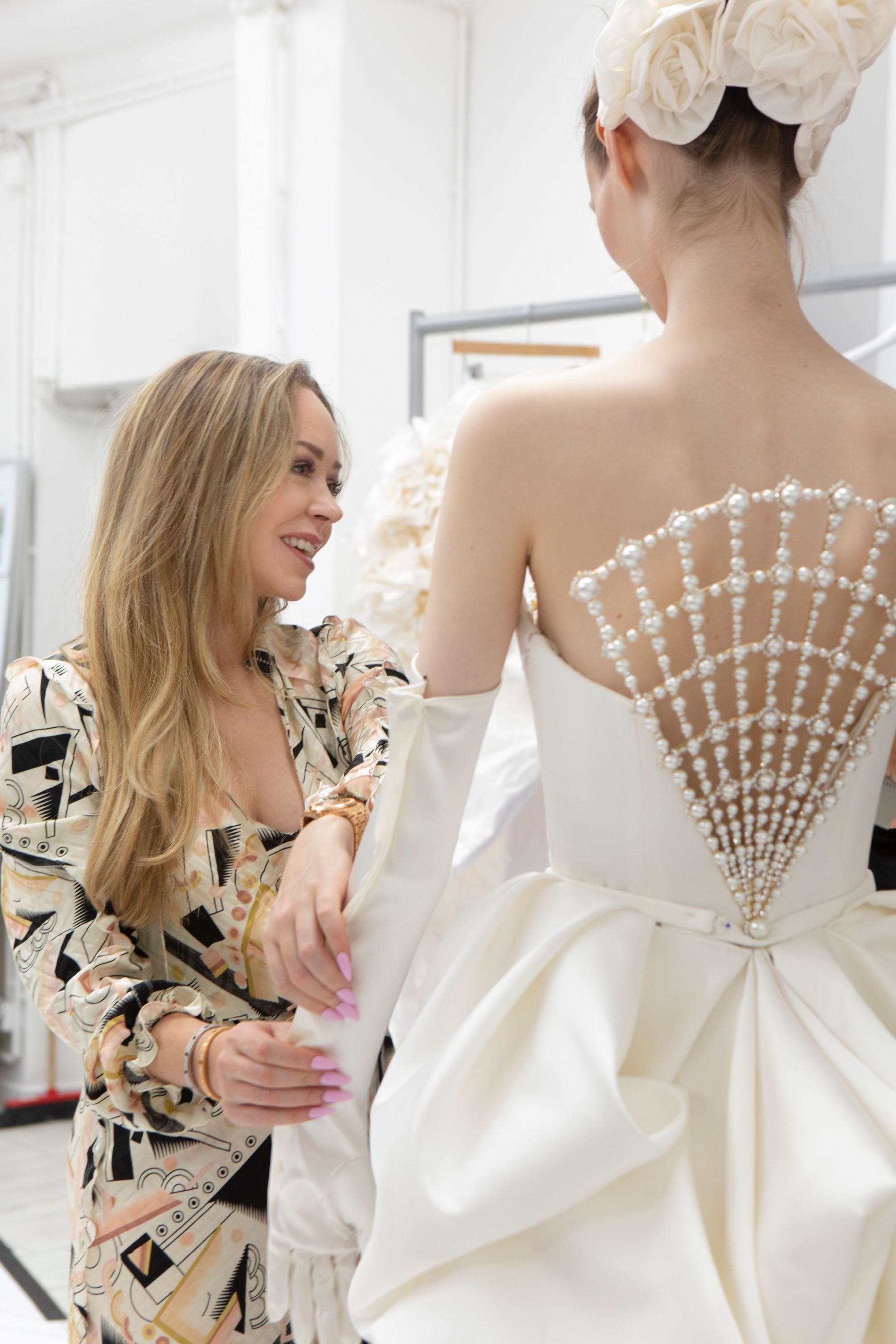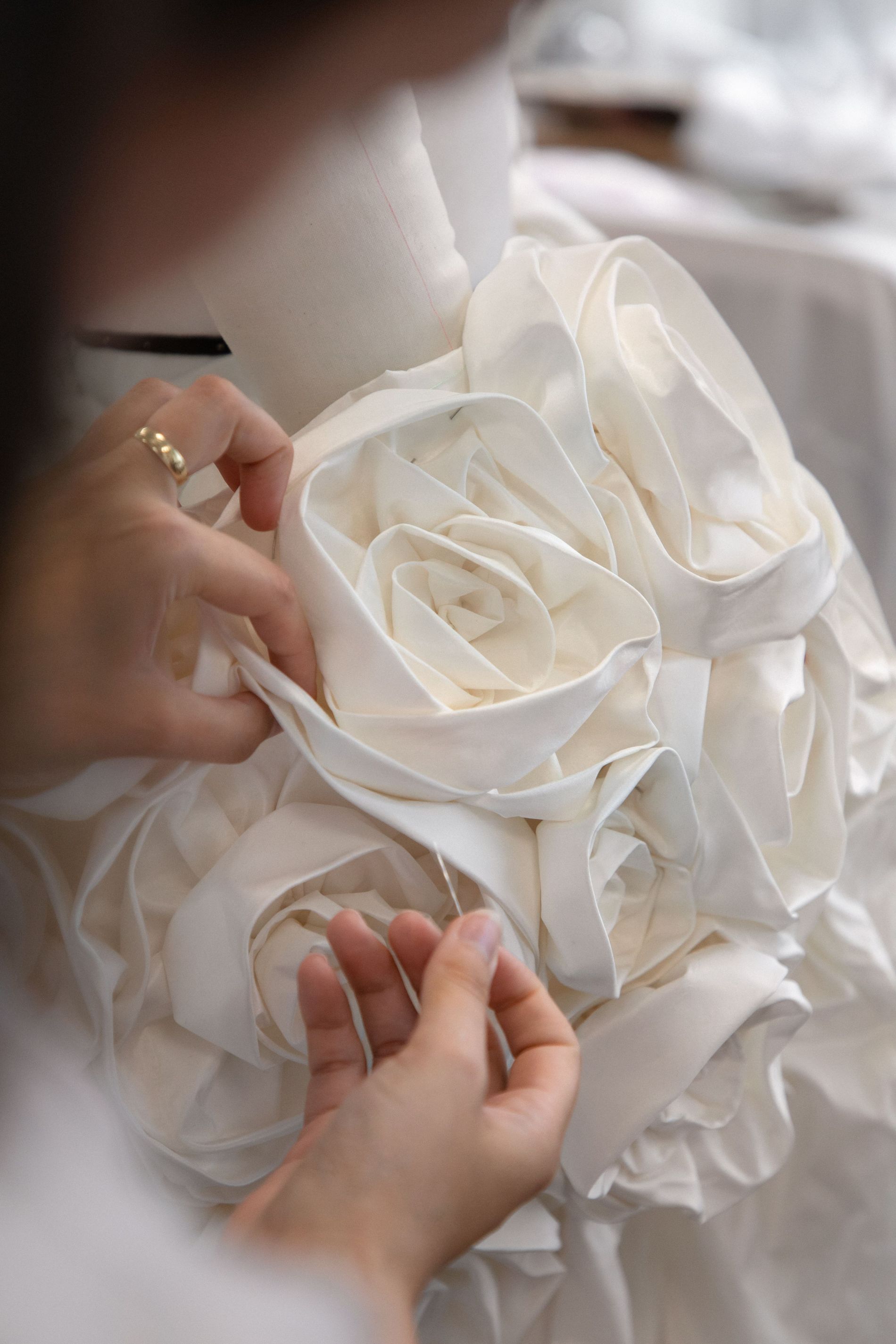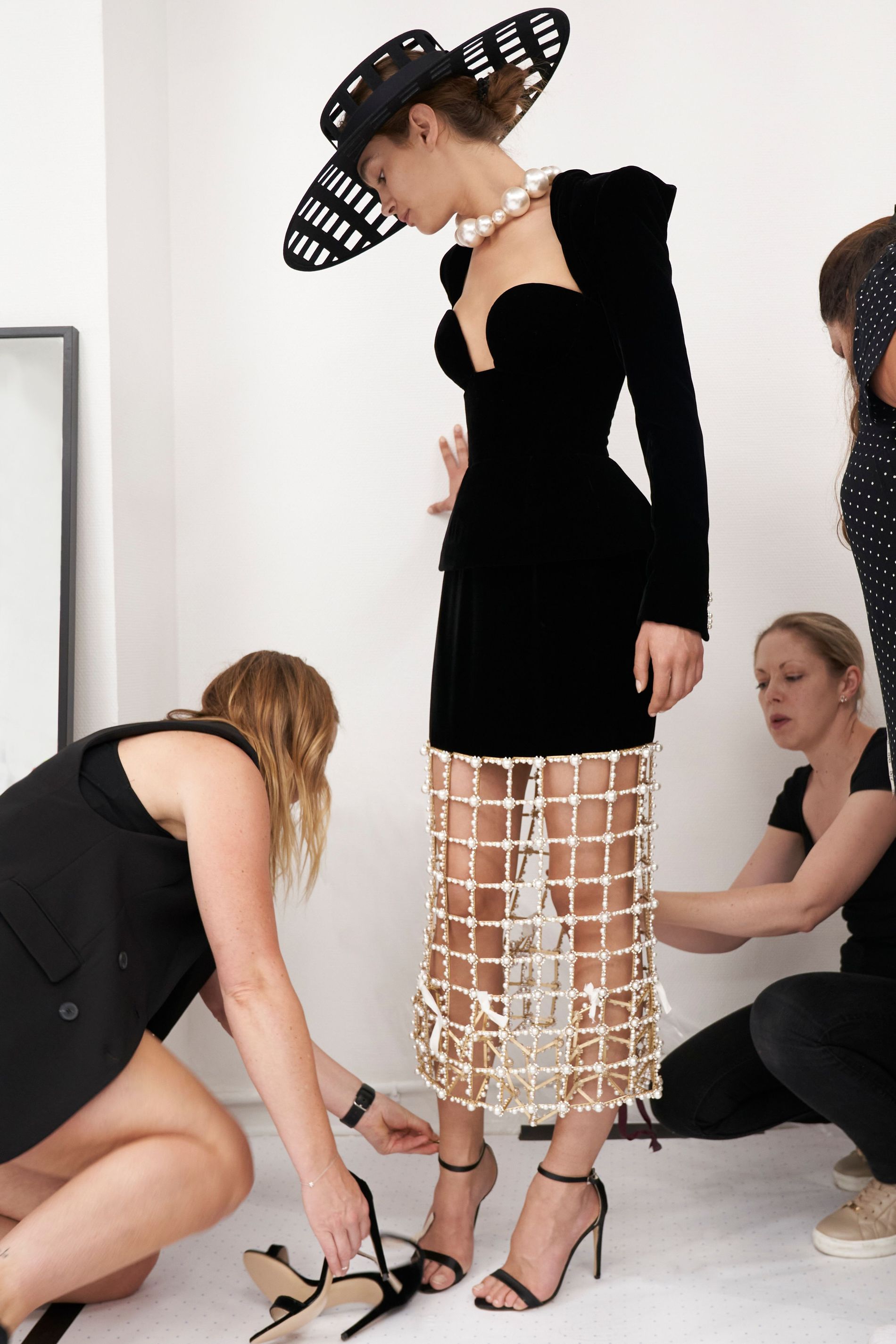 This may be her namesake brand's debut, but it's far from Ralph's first rodeo, with generations of couture in her family, 14 couture seasons under her own belt, and legions of loyal fans earned – royals and A-listers inclusive. But the recent Parisian presentation is the clear marker of a new chapter.
"As you can imagine, plenty of time, energy and effort went into launching my own brand and bringing to life my debut collection, so for the moment I am very happy to be focused on couture – which has always been my passion," Ralph reflects. "Right now I am taking it all one day at a time, as I feel it is so important to spend the time and proper consideration in executing my vision and laying the foundation for the brand before I expand."