The folkloric accessory made for a fairytale nuptial aesthetic
Heralding a return of the hair accessory, the SS21 couture runways were bursting with budding flowers. At Chanel, the asymmetrical crowns were made of wildflowers and ribbon, propped on top of sleek ponytails. Giambattista Valli transformed his models into nymphs with hair accessories blooming across their faces, while Dior's love letter to the divinatory arts contained nature-inspired headpieces of filigree flowers and freshwater pearls – an imperishable ode to the folkloric flower crown.
This autumn, we see the budding couture trend come into full bloom as brides opt to don the Dionysian headwear down the aisle. Speaking to Ingrid Carozzi, the Swedish founder of New York City based flower design studio Tin Can Studios, we explore the florist's take on the trend. Frequently creating arrangements for the likes of Burberry and Prada, she is familiar with the world of high fashion and regularly draws inspiration from the runway. "Right now, it is all about organic shapes, asymmetry – and an abundance of colours," she says, "I love it."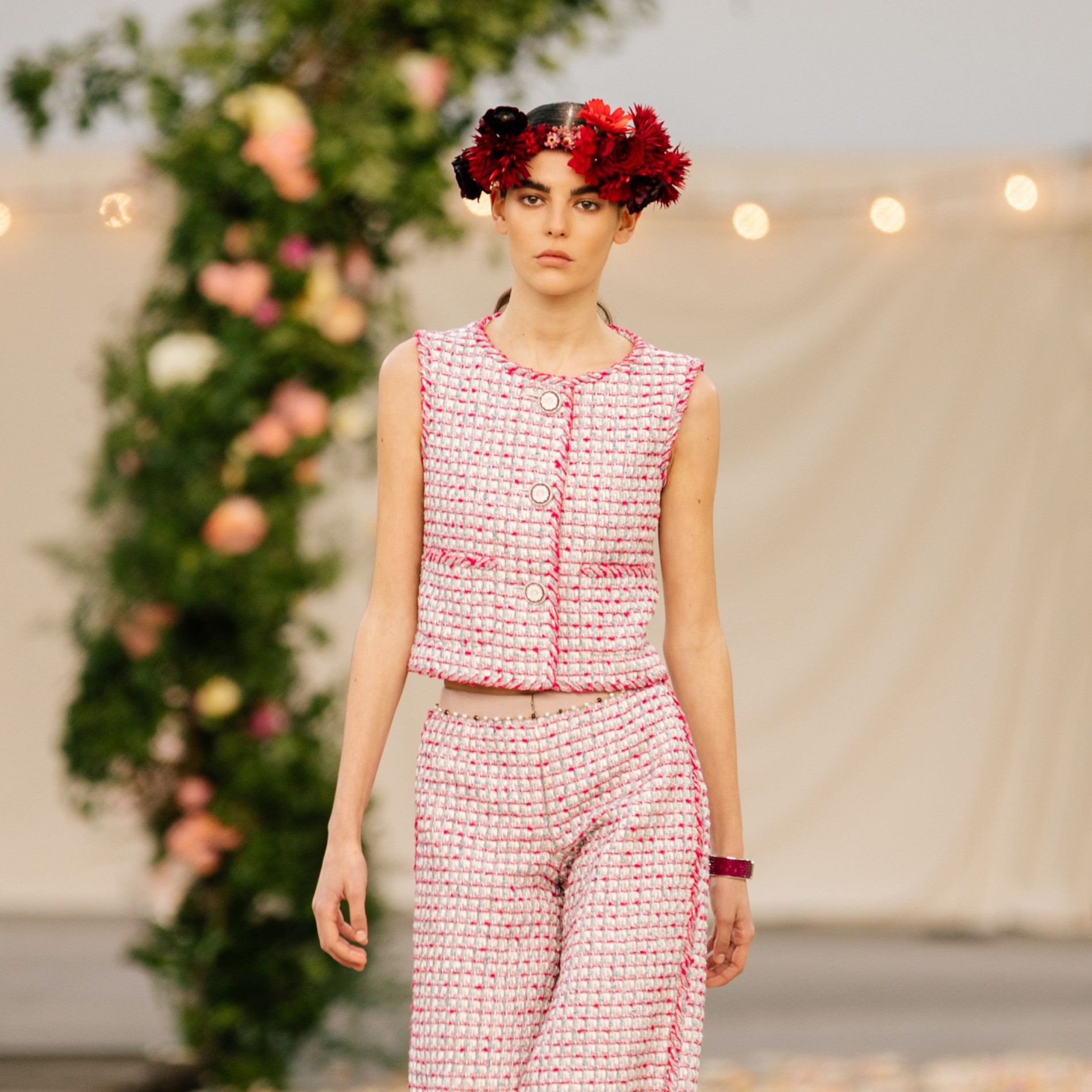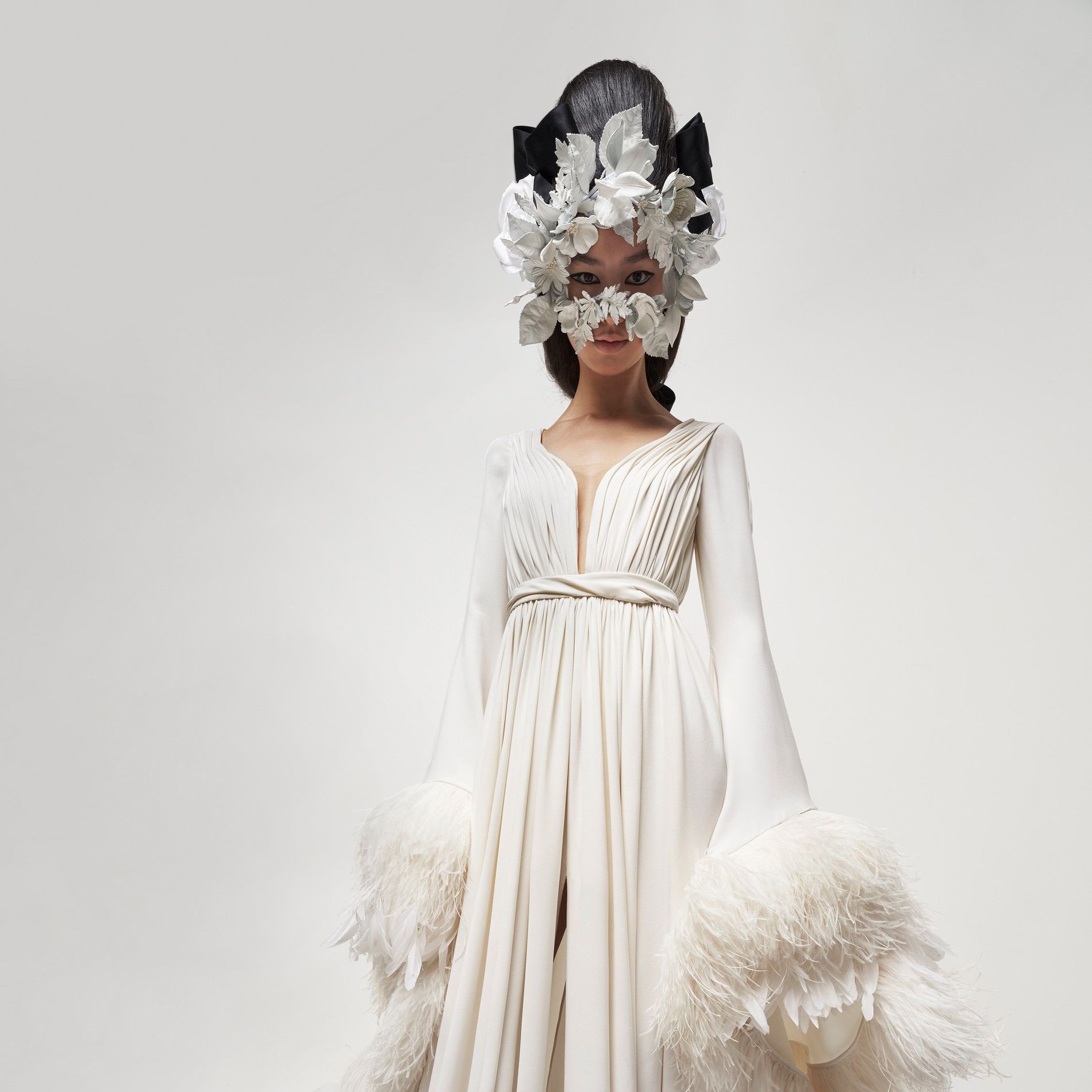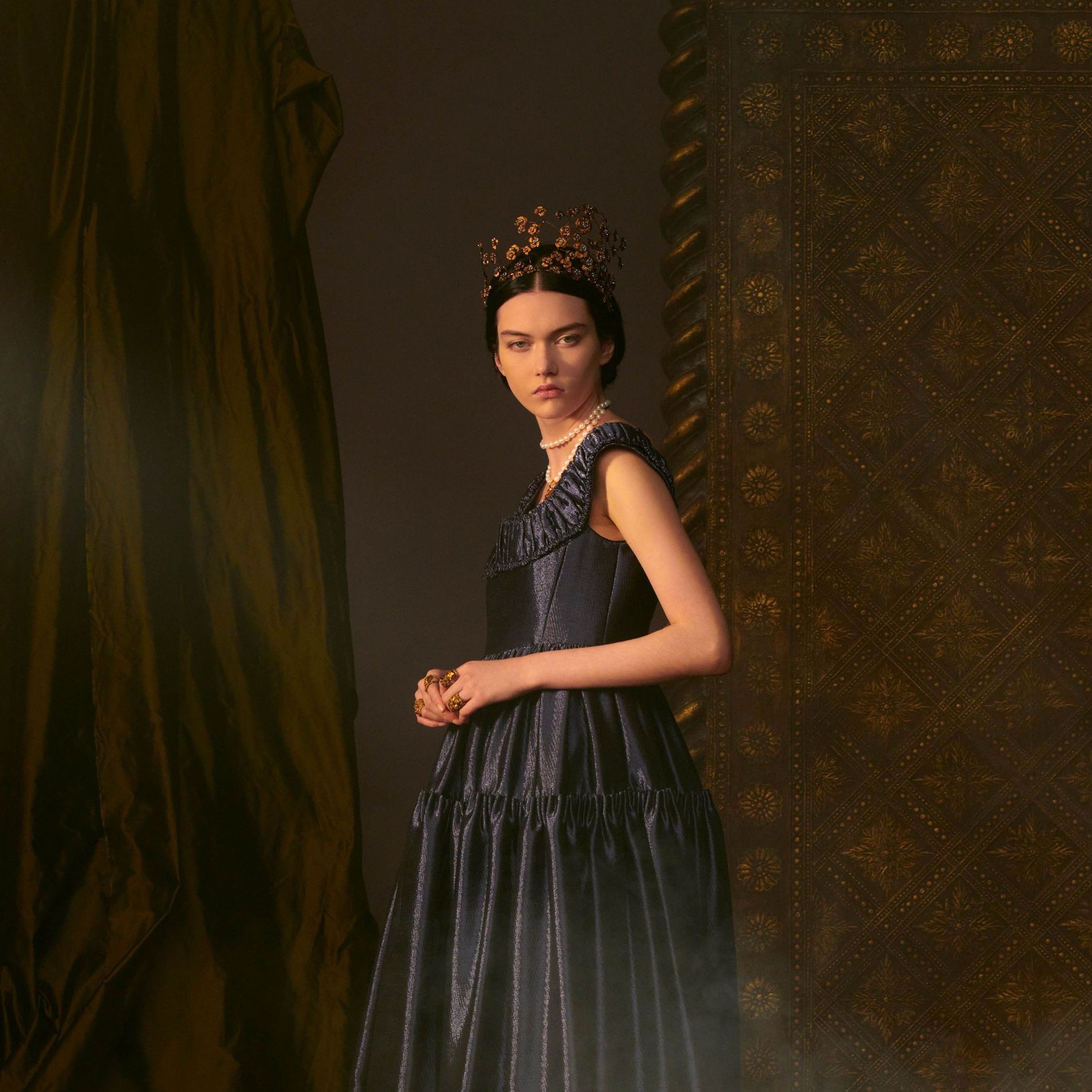 Reminiscing about flower crowns from her past, Carozzi notes that the wild and untamed midsummer iterations – seemingly present at every summer solstice celebration – are surprisingly current. "The ferns, the daisies, haphazardly put together in irregular clusters. They'd fall apart before you got to the midsummer celebration, but that didn't matter." With the second coming of the flower crown (who can forget the accessory's heyday during the mid-2010s), Carozzi hopes that this time it will remain an accessory exclusively worn for special celebrations. " Originally, it was only worn during midsummer. That's what made them meaningful," she explains, noting that a wedding counts as an appropriate occasion.
Another aspect of midsummer celebrations that Carozzi urges brides to implement in their weddings is the act of foraging. "There's the tradition of picking seven different wildflowers from seven different fields and putting them under your pillow to dream of your one true love. Foraging ferns and flowers, responsibly, of course, to bind your own crown." Personal involvement makes each blossom-filled hairband unique.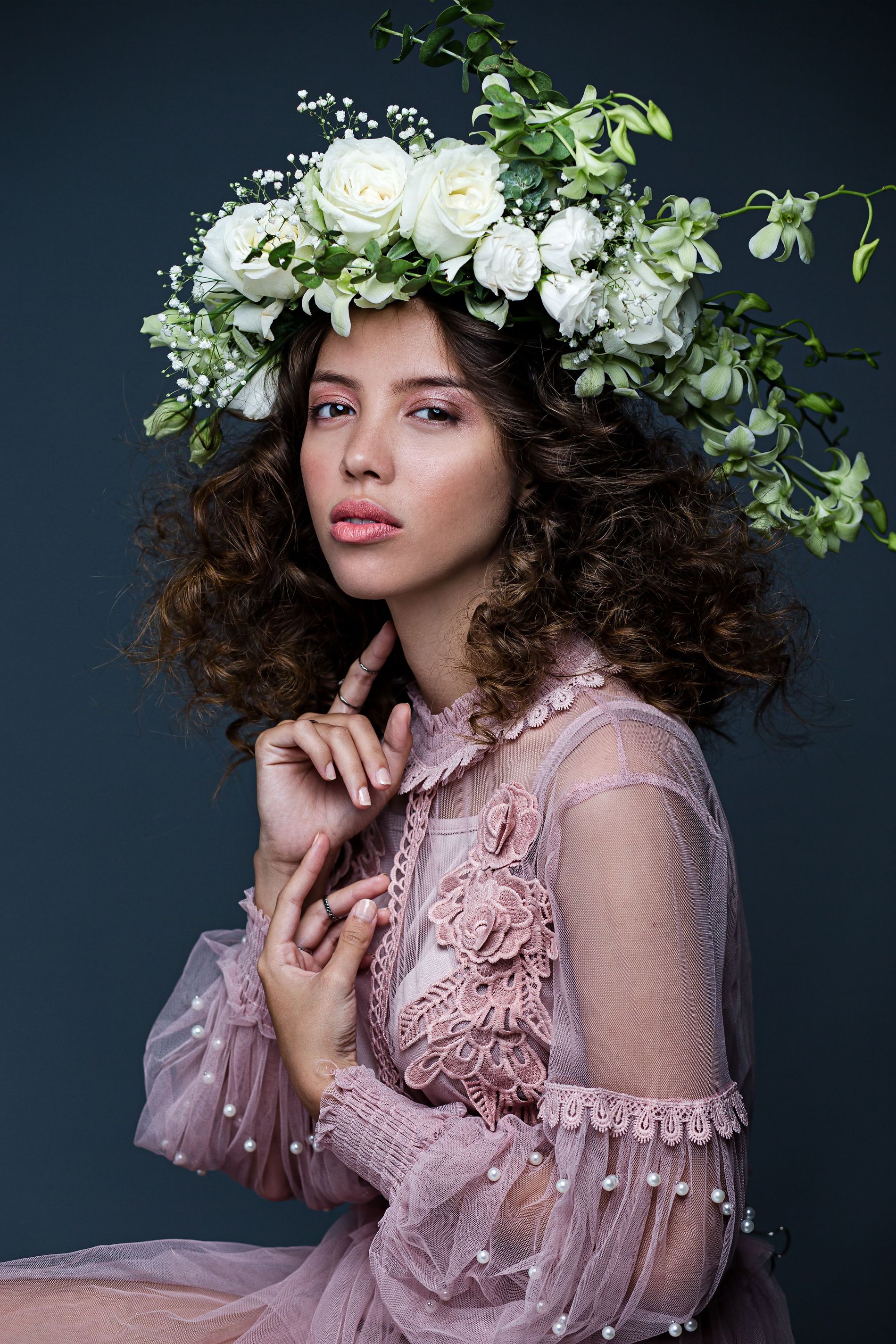 Photo: Getty
When it comes to weddings, there are other places than nature to forage. Championing a rummage through the attic for trinkets to incorporate, Carozzi points out that the budding hair accessory can figure in other nuptial traditions. "You could include the 'something special' in your flower crown; maybe tie in a cerulean ribbon or weave in old jewellery heirlooms as a 'something blue' or 'something old'," she suggests.
Looking forward to the coming season, Carozzi wants to urge brides to be more daring and make bold statements. A big, beautiful flower crown bursting with colour could easily replace a dated bouquet. "A flower crown is the perfect way to draw attention to the face. The face is the most important part of a wedding. Seeing the expressions, the eyes, the emotions."