Four years after she first met her mannequin twin, Swedish model Ursula Wågander answers all of our burning questions about the experience
Anyone who has visited a house of wax knows just how unsettling it is to come face to face with an inanimate version of a well-known figure. Now imagine coming face-to-face with an inanimate version of yourself. That's precisely the experience Swedish model and stylist Ursula Wågander had when she visited her doppelgänger mannequin at the newly-opened Balenciaga flagship in Milan in 2019. Having just walked the house's spring/summer '19 show, Wågander was picked alongside a handful of Balenciaga muses to have their likeness converted to an uncannily realistic figure. The unsettling results lit the internet ablaze.
Four years after visiting her mannequin in Milan for the very first time, Wågander posted a tribute to the experience on Instagram, dubbing the moment the "most wonderful and crazy experience". The post left some questions unanswered. Here, Wågander reflects on the strange experience of meeting her Balenciaga double.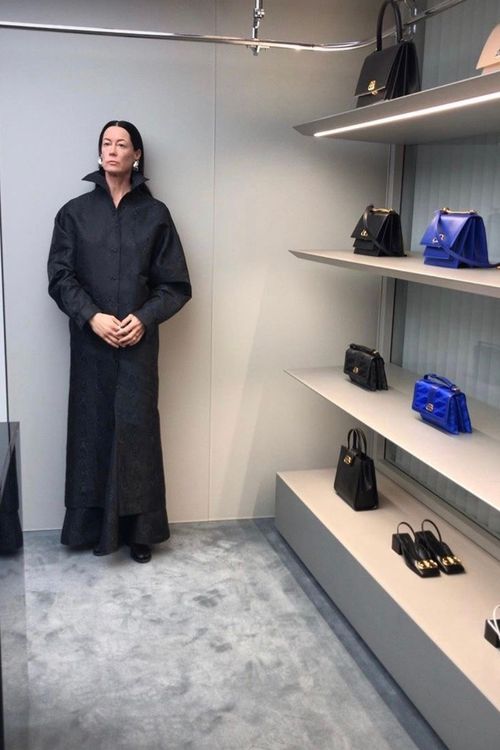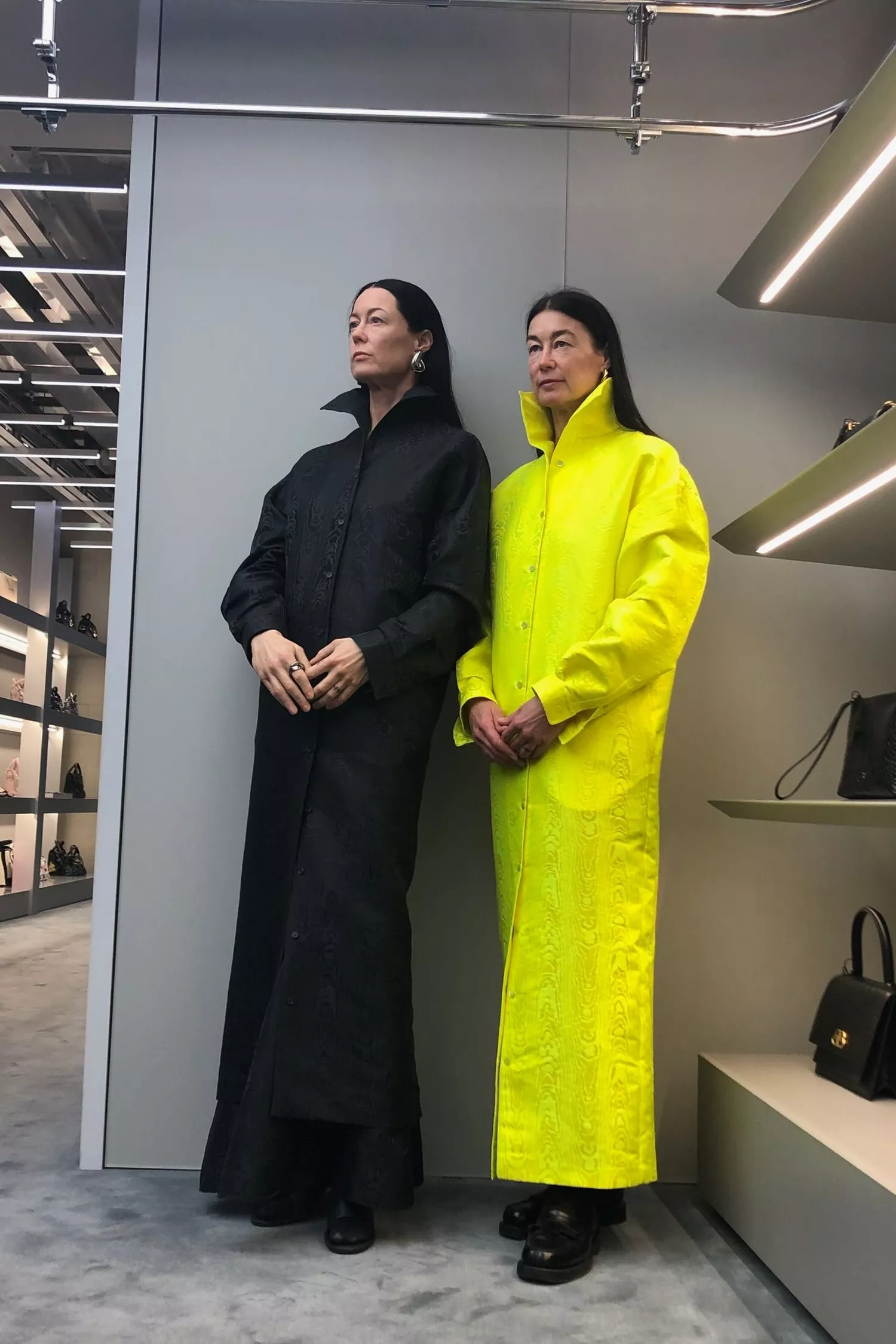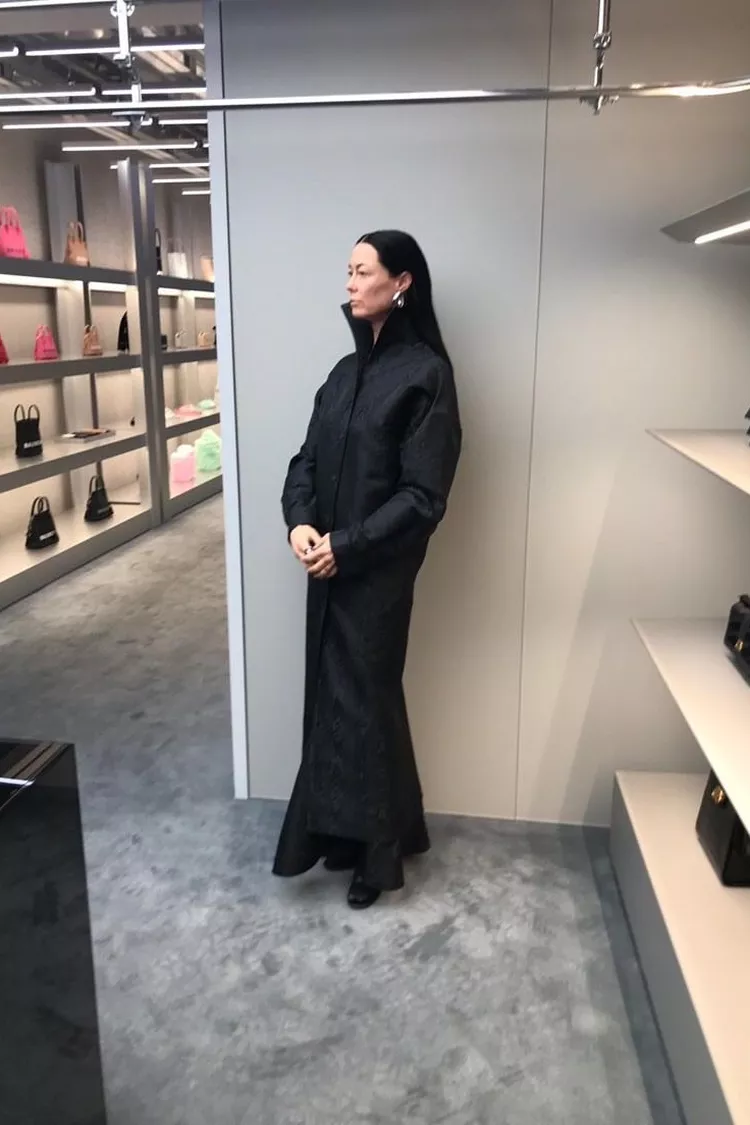 What was your reaction when Balenciaga reached out to make an Ursula mannequin?
"I was one of a number of models that Balenciaga chose to make a replica display mannequin of. It was beyond my wildest imaginations – it's unimaginable."
What can you tell us about the process of making the mannequin?
"In early spring 2019, I went to a film studio in London, the same place where they make James Bond and Harry Potter. There I had to undress to just my panties and put myself in a predetermined pose. Then 158 cameras went off at the same time. A photo was also taken with a great amount of cameras of just my head and face and finally the face and eyes were photographed. Then they cast my hands, photographed my tattoos and took out a colour sample of my skin tone, eye colour and hair colour."
How did it feel to meet the mannequin in person?
"Me and my son went to Milan on his autumn holidays in 2019 and visit my doll in the Balenciaga store. It was delight mixed with horror, the staff just screamed straight out, 'There you are!' They were so cute and told me that they greeted me every morning and had their own relationship with this 'Ursula', now they were happy to get some more context for her. It was a completely sick experience. It was really a copy of me, just a little stiffer and staring eyes."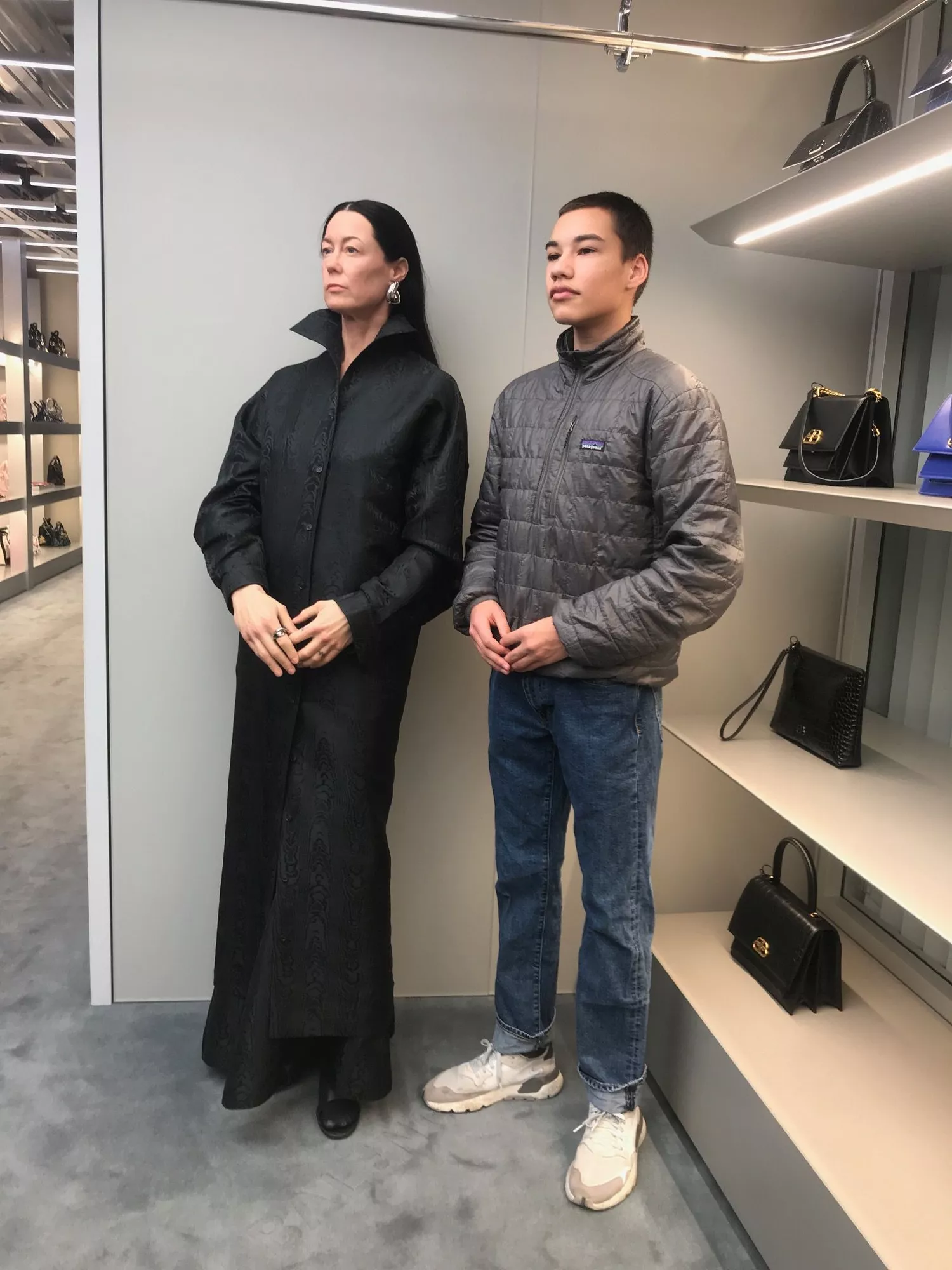 Ursula's son with her mannequin . Photo: Ursula Wågander
"He thought it was extremely creepy but cool."
As a stylist, what did you think of mannequin Ursula's outfit?
"When we visited, Ursula wore a black long dress in taffeta fabric, but they later changed my clothes. I asked friends who went to Milan to go in to the Balenciaga store and take a selfie with me and send it, it was fun."
Where does the mannequin live now?
"I have no idea. Maybe freezing in a warehouse somewhere."