Welcome to Runway Rewind, where Scandinavia's most iconic models reflect on their most memorable runway moments. Up first, Swedish model Erika Linder
Known for her androgynous appearance and steely, Leonardo DiCaprio-esque gaze, Swedish model Erika Linder doesn't hit the runway often, but when she does she makes it count. "I do it right," she says with a chuckle. Making her debut at Louis Vuitton for autumn/winter 2015, Linder has walked iconic shows only, oscillating from sweetly ethereal to totally badass.
Scouted by Mikas at an outdoor concert in Kungsträdgården at just 15, Linder waited a while before signing with the agency. "I thought she was joking," Linder says. "She was emailing me for six years." She dropped out of college and decided to give modelling a go. The rest, as they say, is history.
Below, Linder takes a walk down runway memory lane, taking us through ten of her most memorable catwalk moments.
Louis Vuitton autumn/winter '19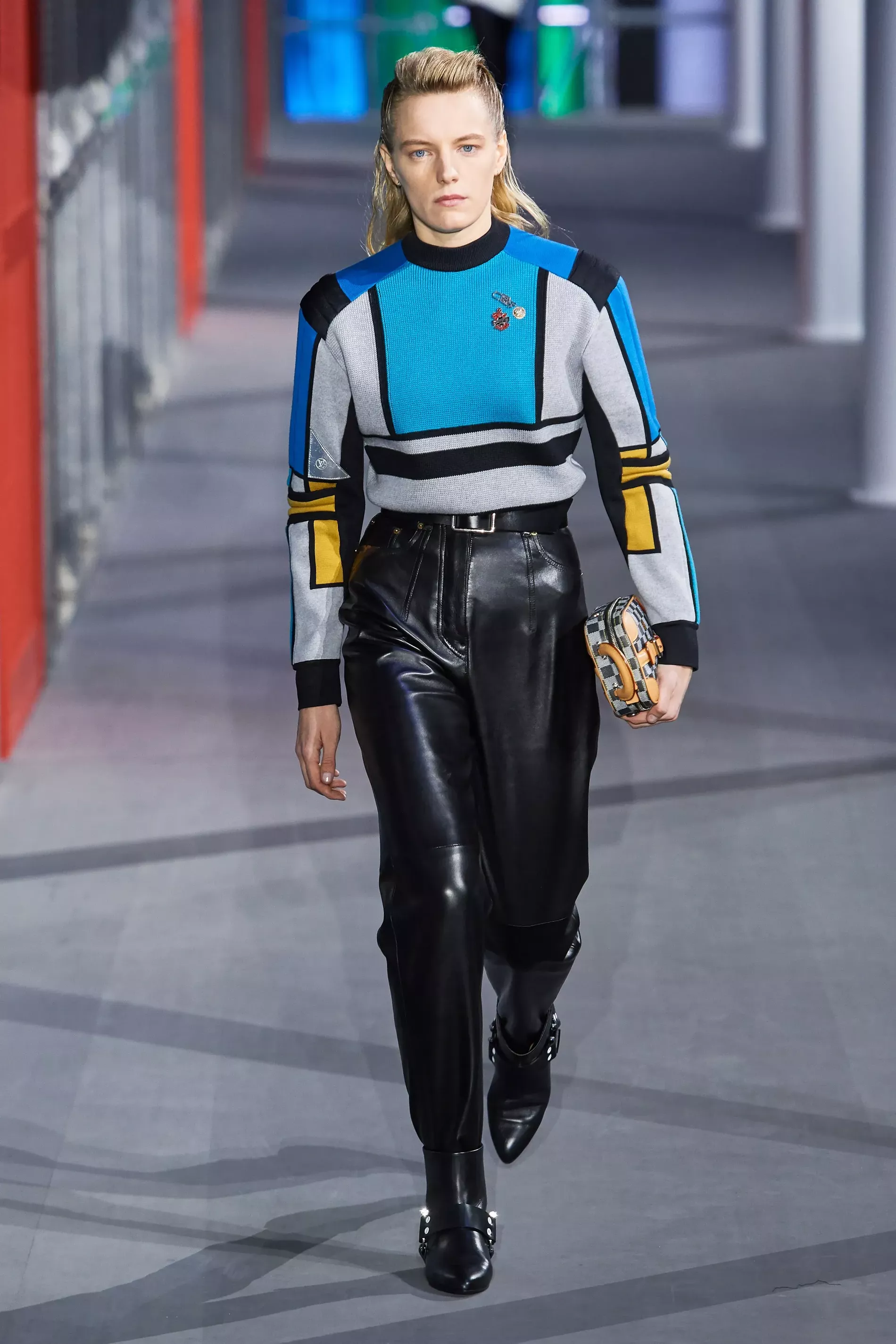 "I was actually supposed to wear another look, but I liked this one better. This look is my favourite look I've worn at Vuitton.
This is disgusting. This never happened to me before, but I was walking the show and my nose started to run. There was water coming out of my nose. I kept walking and thinking, 'F***, everyone is going to see. And obviously no one can see anything. When we went backstage I went to the girl walking in front of me and said, 'My nose is running'. And she was like, 'Mine too!'
I asked Collier [Schorr], who was at the show, if she could see. And she said no, which was good, because it was, like, dripping."
Chanel autumn/winter '20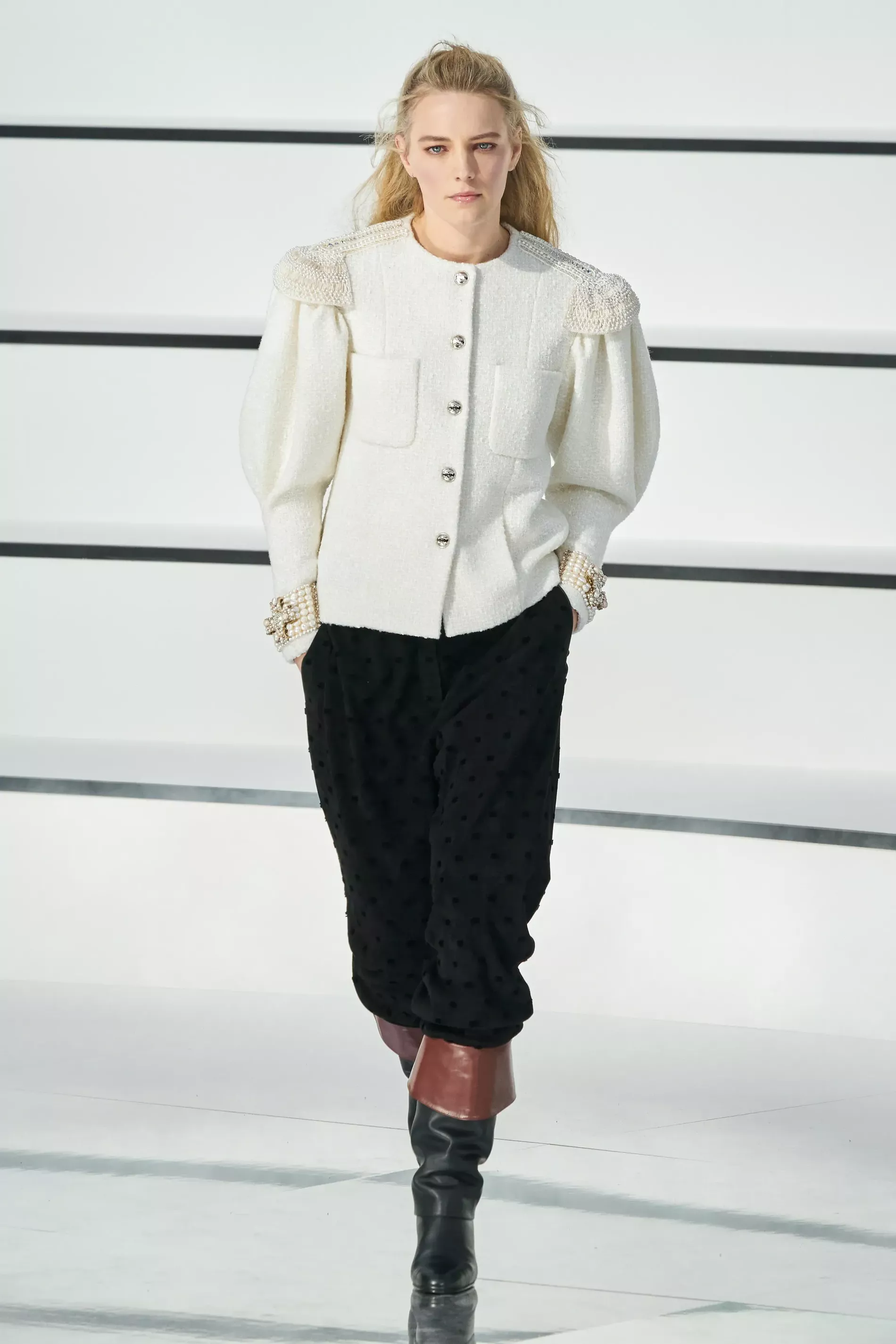 "This was March 2020 and I remember there was this Vogue Paris party I was supposed to go to. Emmanuelle [Alt] had invited me, and then all of a sudden there was no party anymore. I called my agent and said, 'What's going on? Why is there no party?' And then I said, 'Wait, does this have something to do with the pandemic?' And they're like, 'No, no no, don't worry, it's nothing'. And then boom! It was crazy. It was a weird time – you felt it in the air."
Louis Vuitton autumn/winter '15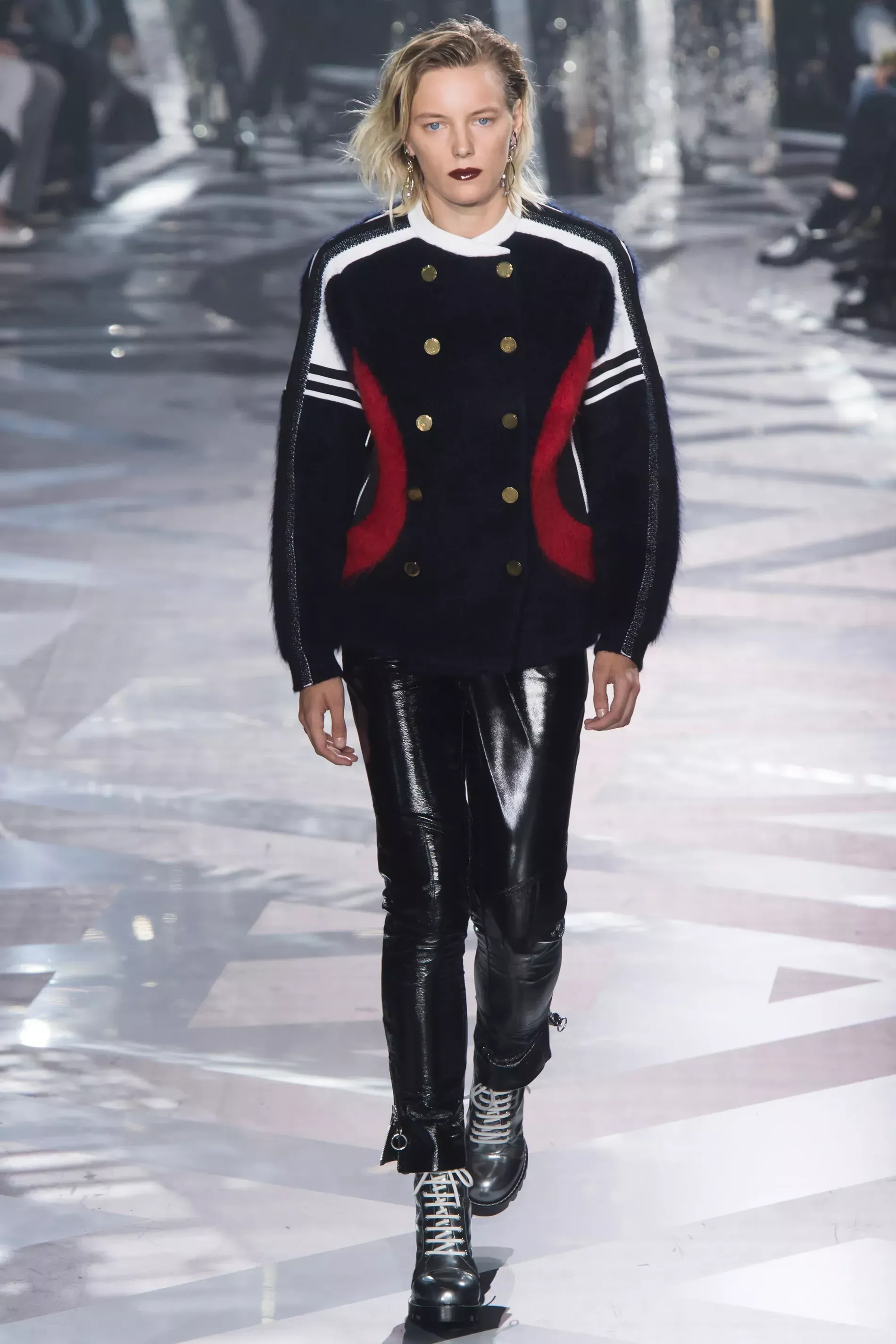 "I did this campaign – I was wearing this look. I remember during the campaign shoot the lipstick kept getting on my teeth."
Maison Margiela fall '15 couture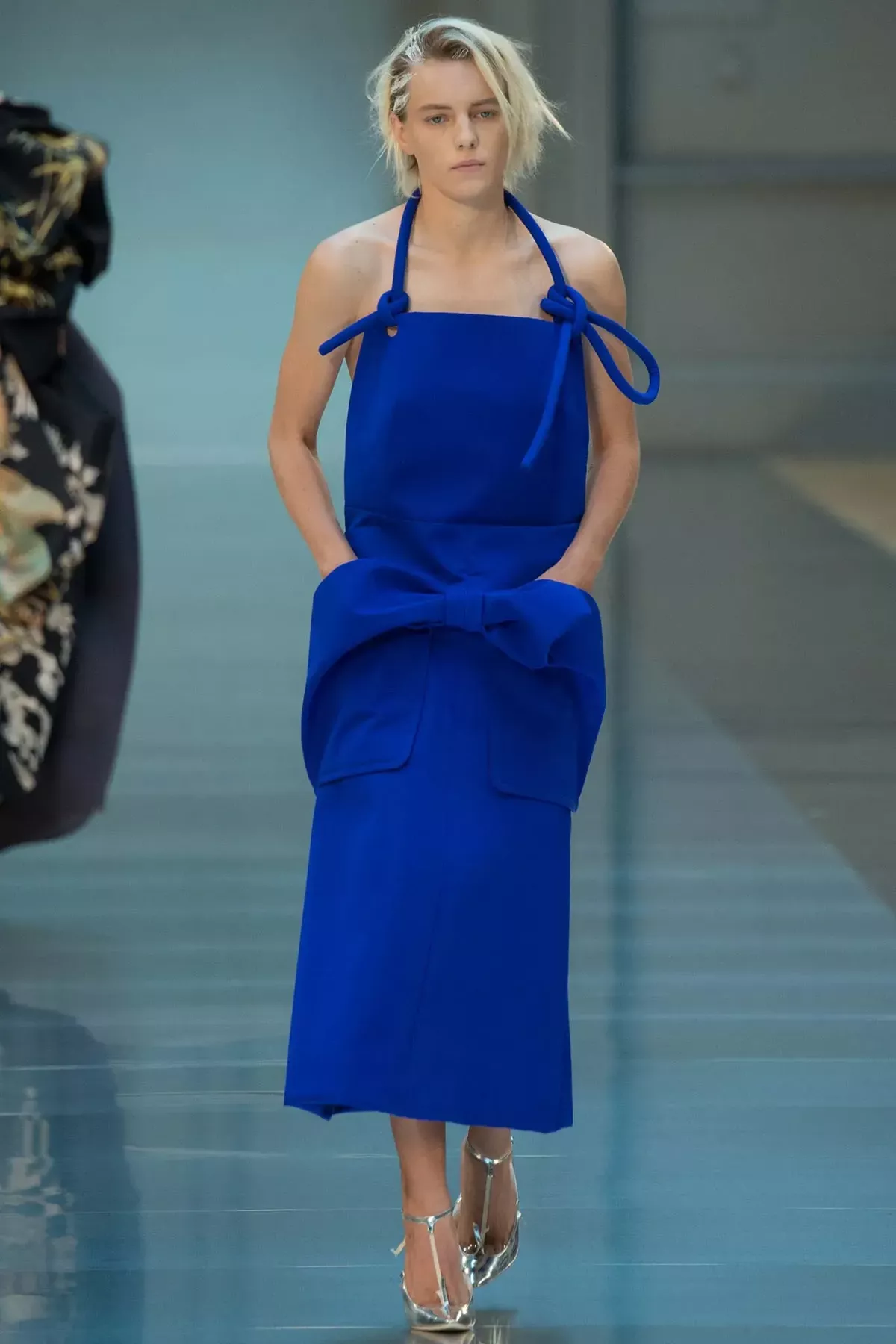 "I remember being with John Galliano and he was like, 'You look like a boy'. He wanted me to look like a man, and then I walk to the side and you see my boobs. He said, 'And then everyone is going to be so confused, because they'll see your side boob, and it's going to be perfect'.
I had auditioned for [the movie] Below Her Mouth probably seven times at that point. It was a really early call time for the show. I had to get up at 4AM. I wake up in my hotel room and I got an email and the subject read, 'You are Dallas'. I got the part. Everyone was so tired and I walked in super happy. The casting director was the first person I told other than my family. So I don't look happy walking here, but I was so happy. But those f***ing shoes… Those shoes were the most uncomfortable thing I've ever worn. But since I knew I booked the part, I didn't care."
Louis Vuitton autumn/winter '15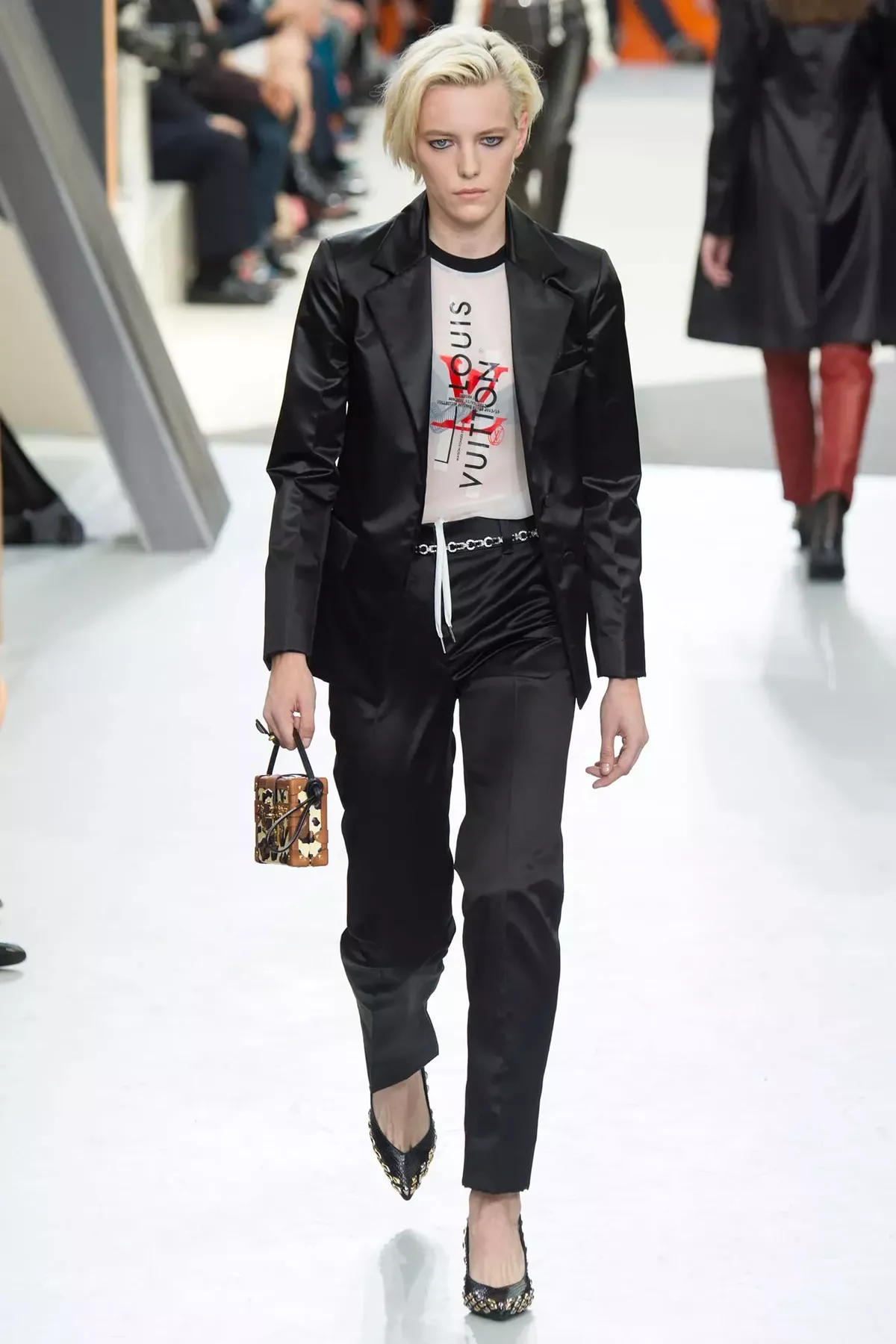 "This was my first ever show. I was living in LA and I'd never done a high fashion show. Nicolas [Ghesquière] had wanted to have dinner with me, one-on-one but we couldn't end up doing it. Then they wanted me to fly from LA to Paris but it was 'to confirm' and I was like, 'There's no way. I'm going to fly 12 hours to get there and they're not going to book me'. But I get there, and they put me in that suit and I walk for the first time and it was love at first sight between the two of us. Then Nicolas was doing all these interviews and saying 'I have a crush on her'. Then all of a sudden I was shooting with Jeurgen Teller and I booked the campaign. It all kind of happened in a month."
Rochas autumn/winter '20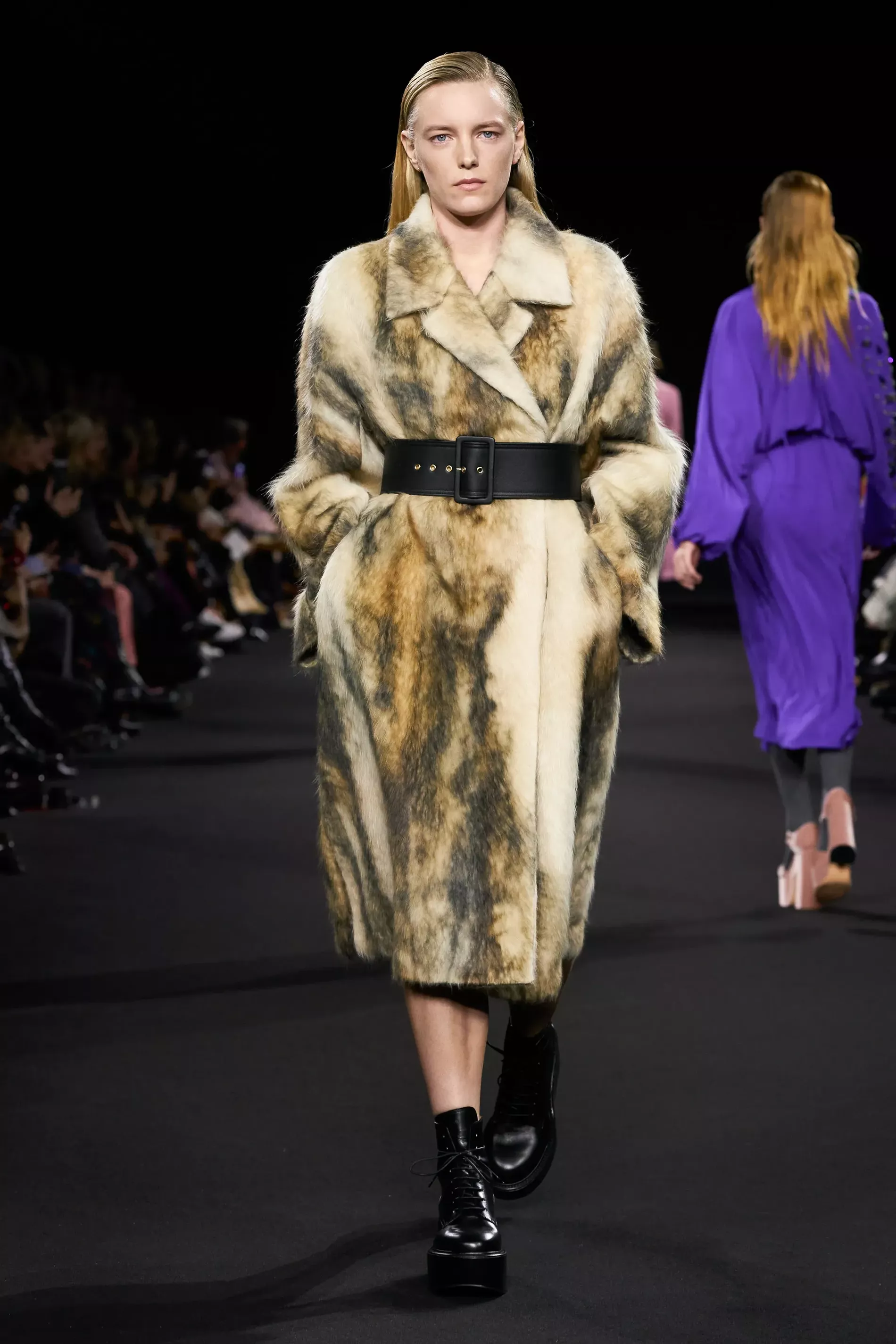 "I was doing a couple other shows in Paris so I was like, since I'm here I'll do this show too."
Louis Vuitton Resort '20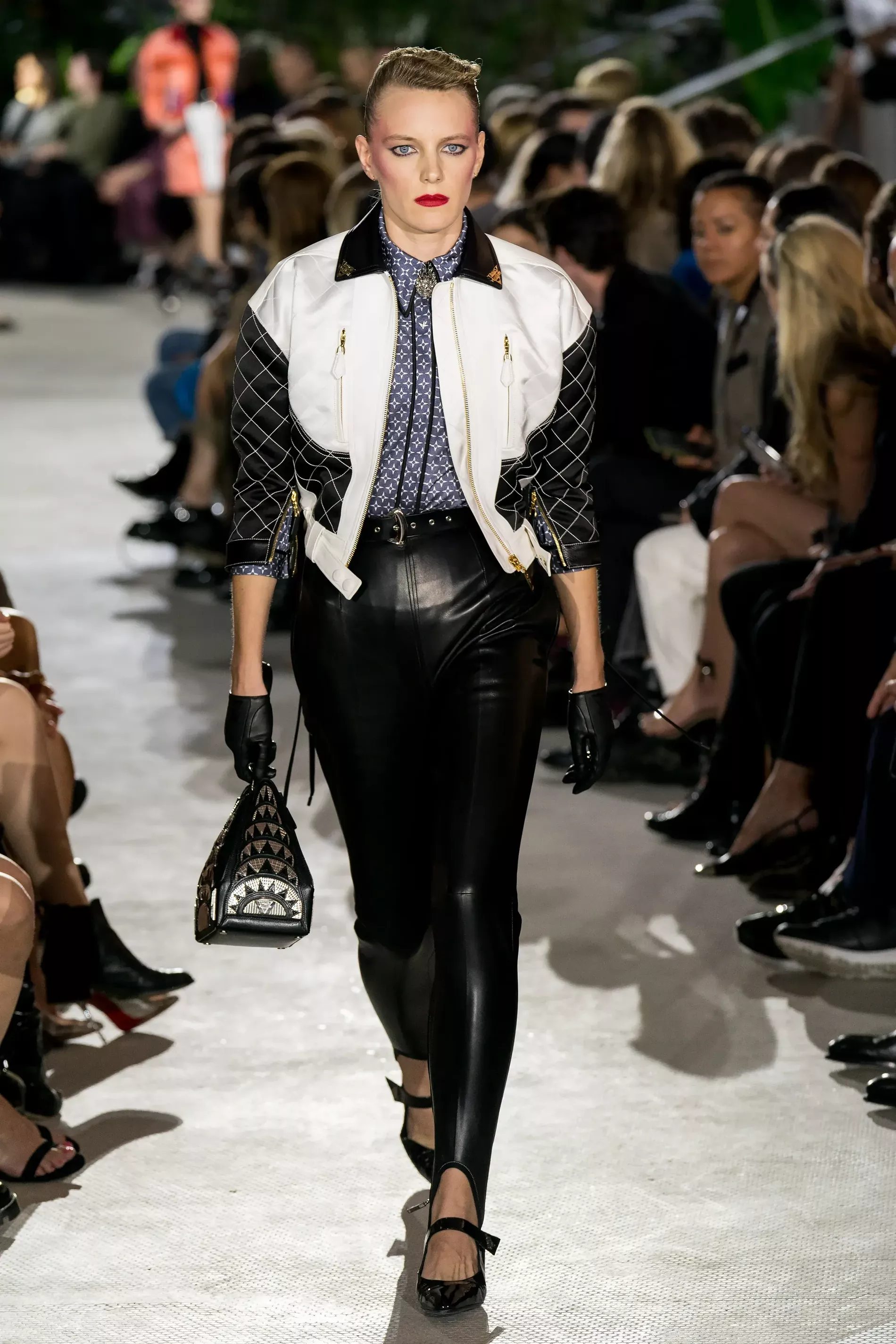 "I was going through a lot at this time. I guess you would call it imposter syndrome. I just felt like I didn't want anyone to look at me. I was having panic attacks during this time. I was really close to saying, 'I don't want to do it'. But I did it, and I felt really good about myself. But when I look at this show, I just remember myself crying in bed before."
Balenciaga autumn/winter '20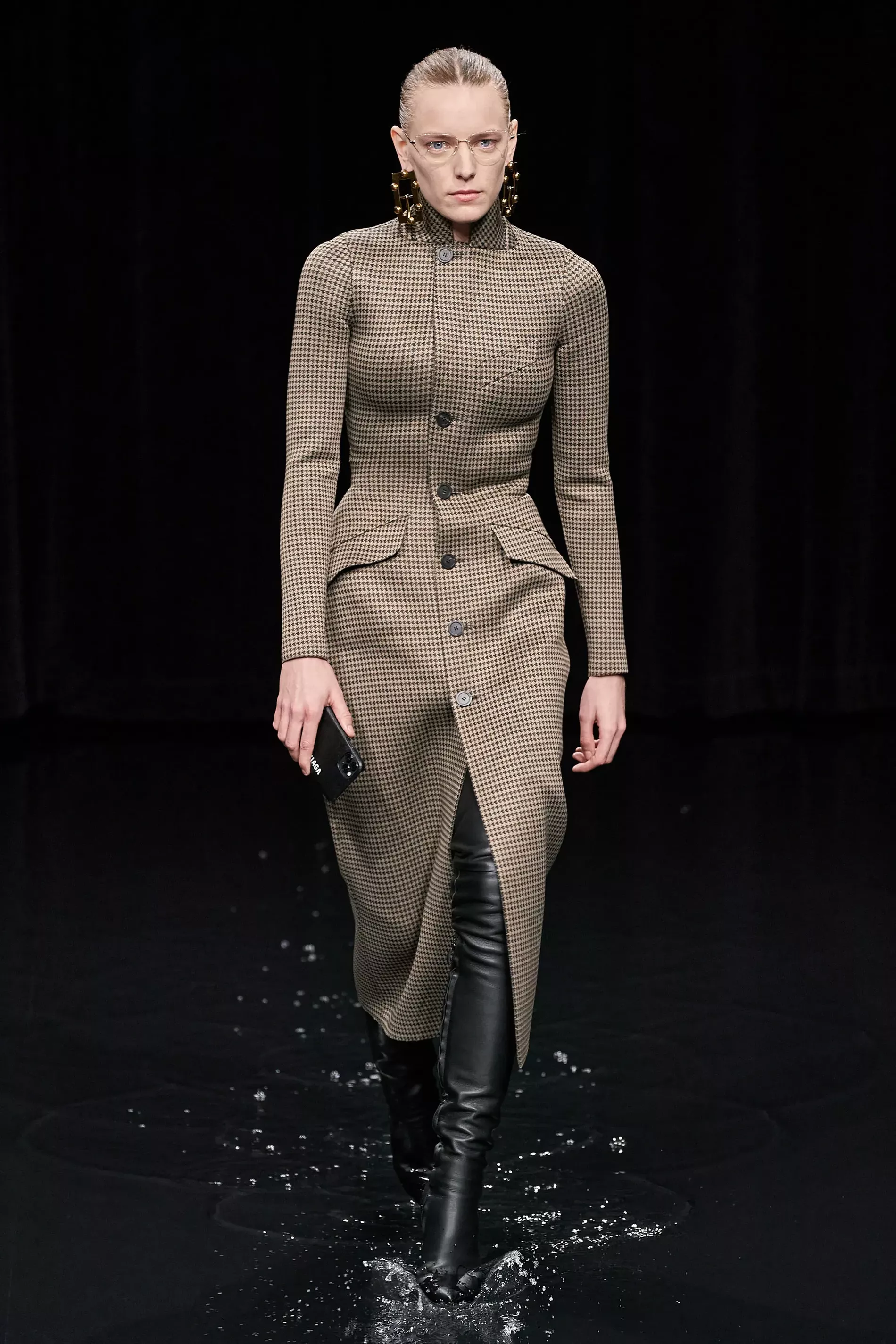 "I had just done the French Vogue cover and everyone wanted me exclusively for their show. But I ended up doing Chanel and Balenciaga – I didn't have to pick one. But honestly, this was the best show of the season, it was the coolest. We were walking on water, it was all about climate change. It was so trippy walking on the water, because it was so dark. And they were like, 'Don't step over here, because you might fall in'. It was a bit of a hazard.
They brought back this coat I'm wearing from the archives. And that's a f***ing cool look. And my boobs look huge."
Louis Vuitton spring/summer '18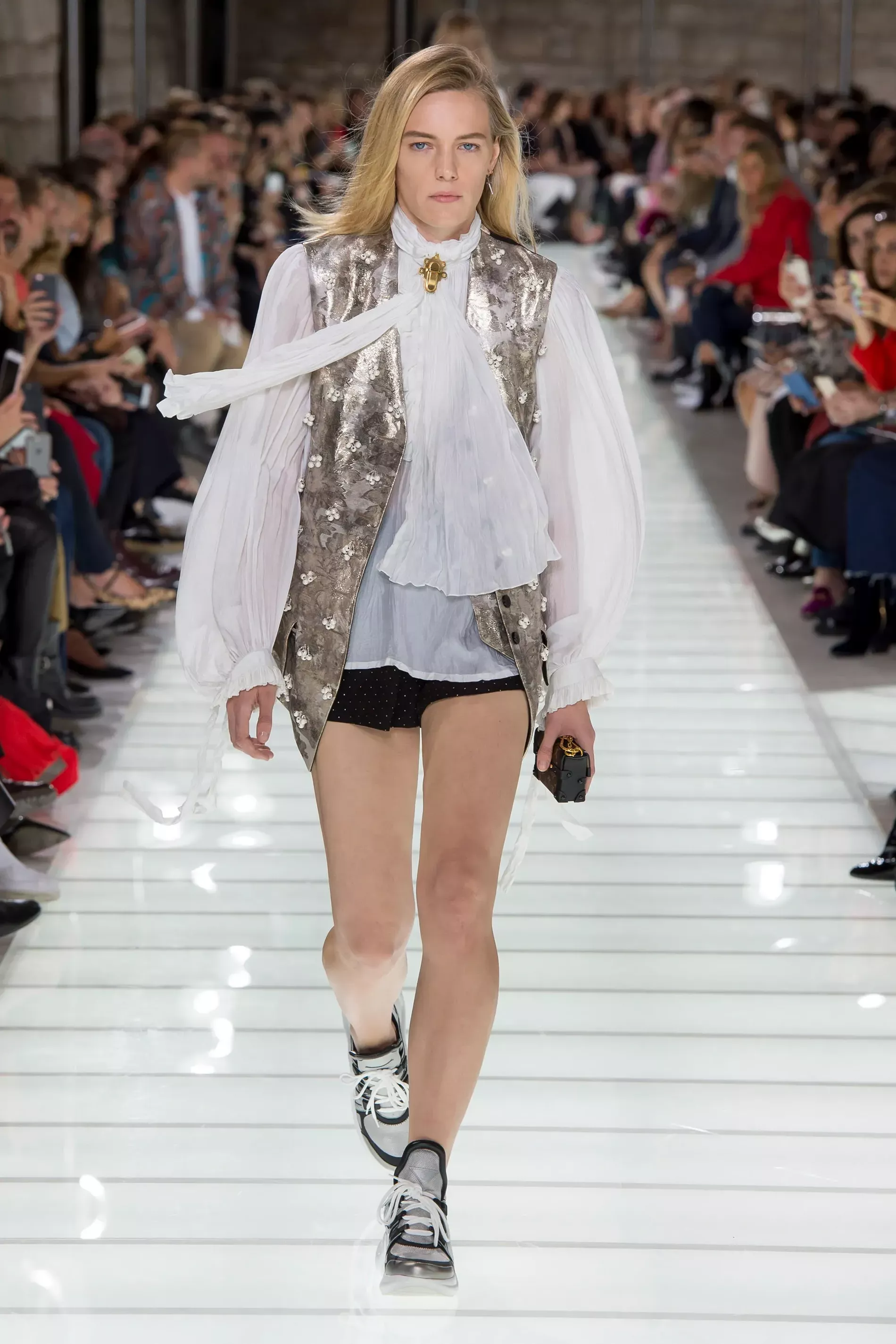 "This was my comeback – I had been sitting watching the show for three seasons. But Nicolas brought me back to walk after I had done my press for Below Her Mouth. They brought in Freja [Beha Erichsen] – they brought back a few girls. And I'm not wearing pants. But I love the look – very Three Musketeers. Very Interview With a Vampire."
Chanel pre-fall '20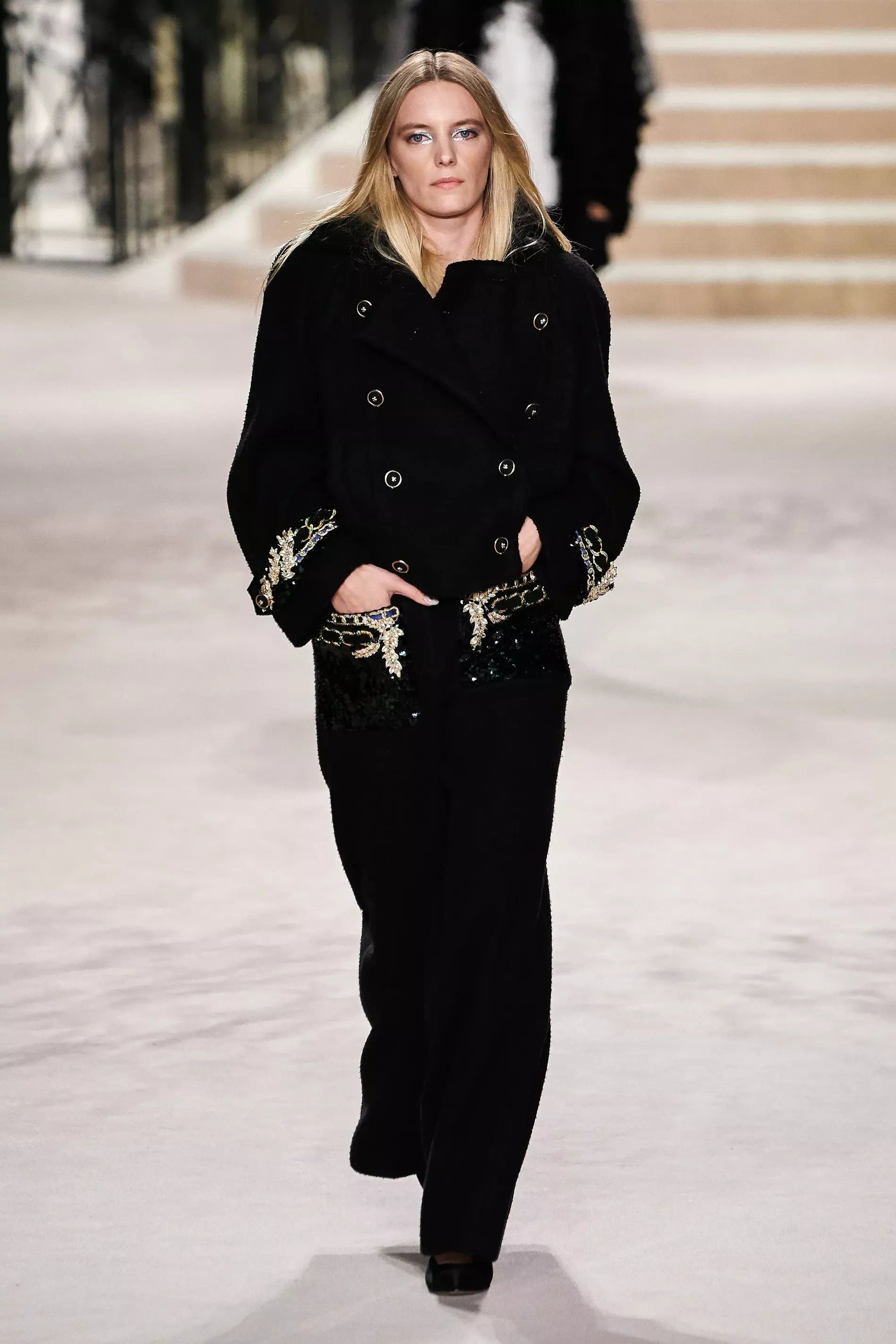 "My bra fell off. It's around my waist. I do remember those stairs – but I didn't struggle, for a person who never wears heels. This is a beautiful look. This is iconic Chanel. And I was number five."