The sell-out 'Adonis' sweater is being revamped for spring/summer 2022, and this is everything you need to know about the new look
All products featured on Vogue are independently selected by our editors. However, when you buy something through our retail links, we may earn an affiliate commission.
While most prints are trend-driven, lasting a mere season or two, the likes of Breton stripes and polka dots have cemented their places in our wardrobes. One of these perennial patterns, in particular, has bathed in the limelight lately: The checkerboard pattern. Searches for this specific print are up 160 percent on Pinterest, and the squares were seen in most collections for spring/summer 2022. With hemlines rising, silhouettes turning A-line, and liners turning graphic, it is unsurprising that yet another aspect of 1960s-mod fashion (which coincidentally influenced the currently o-so-trendy 1990s) should reemerge on the runways.
For Stine Goya, the print is a signature staple in her collections. "The checkered trend keeps coming back because it is such a simple yet bold pattern that immediately draws your eye and adds a playful touch - and has done consistently over decades," she said of the trend. "Similarly to the swinging sixties and grungey nineties, we are living in times where pop culture plays such a big role and has so much influence on our everyday lives."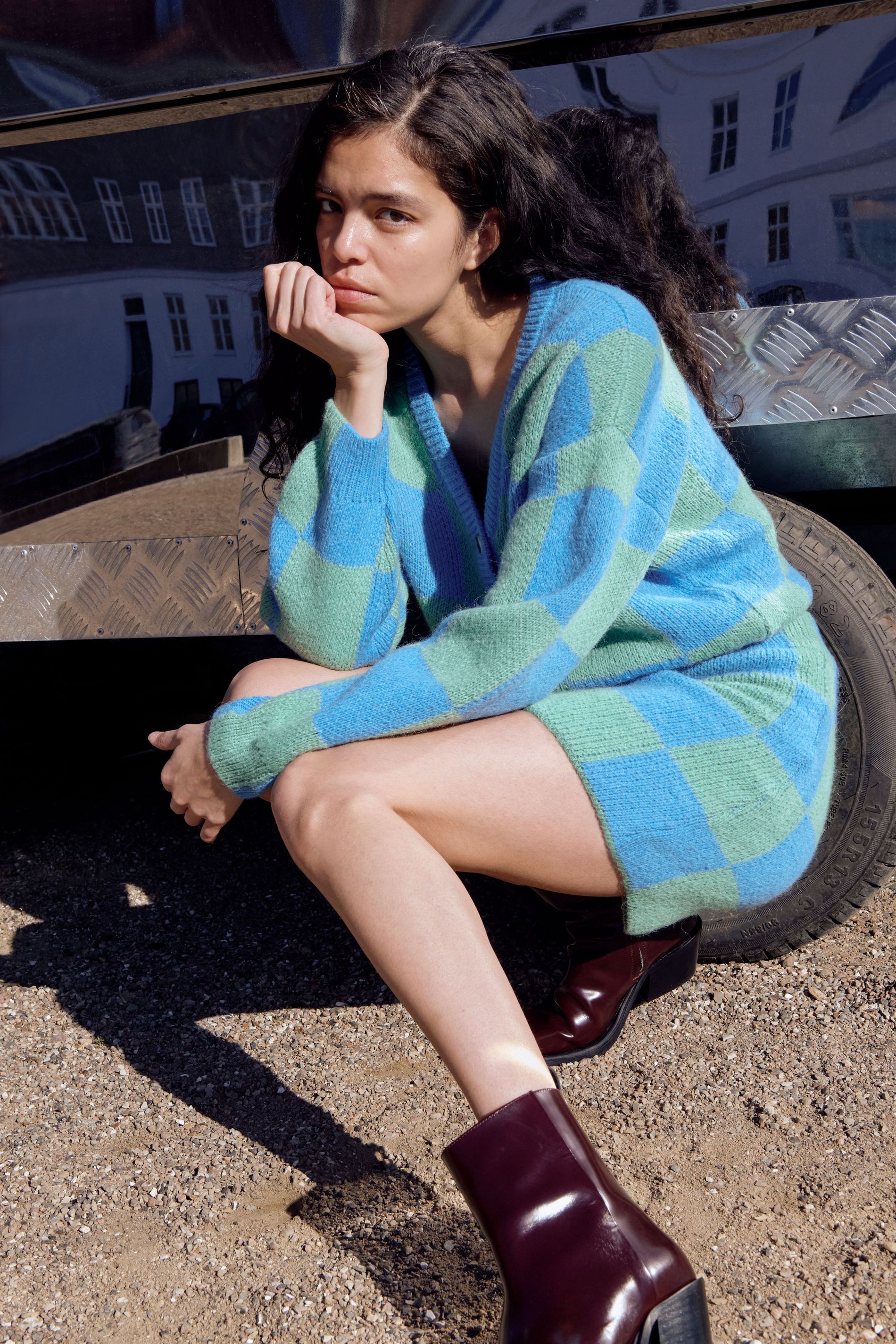 The new Adonis twin set. Photo: Stine Goya
Few garments in Stine Goya's arsenal are more iconic than her Adonis sweater. A firm A-lister favourite, the sweater was relaunched last year to the Danish brand's fans' delight. Now, the brand is zhuzhing up the aqua-coloured top and releasing an exclusive in-season revamped iteration seemingly plucked from Cher Horowitz's wardrobe in Clueless. In a trendier iteration of the signature sweater, the top was transformed into a cardigan and matching mini skirt (both quintessential for the era) dubbed 'the Adonis twin set' in the classic aqua colourway – as seen on the autumn/winter 2022 runway.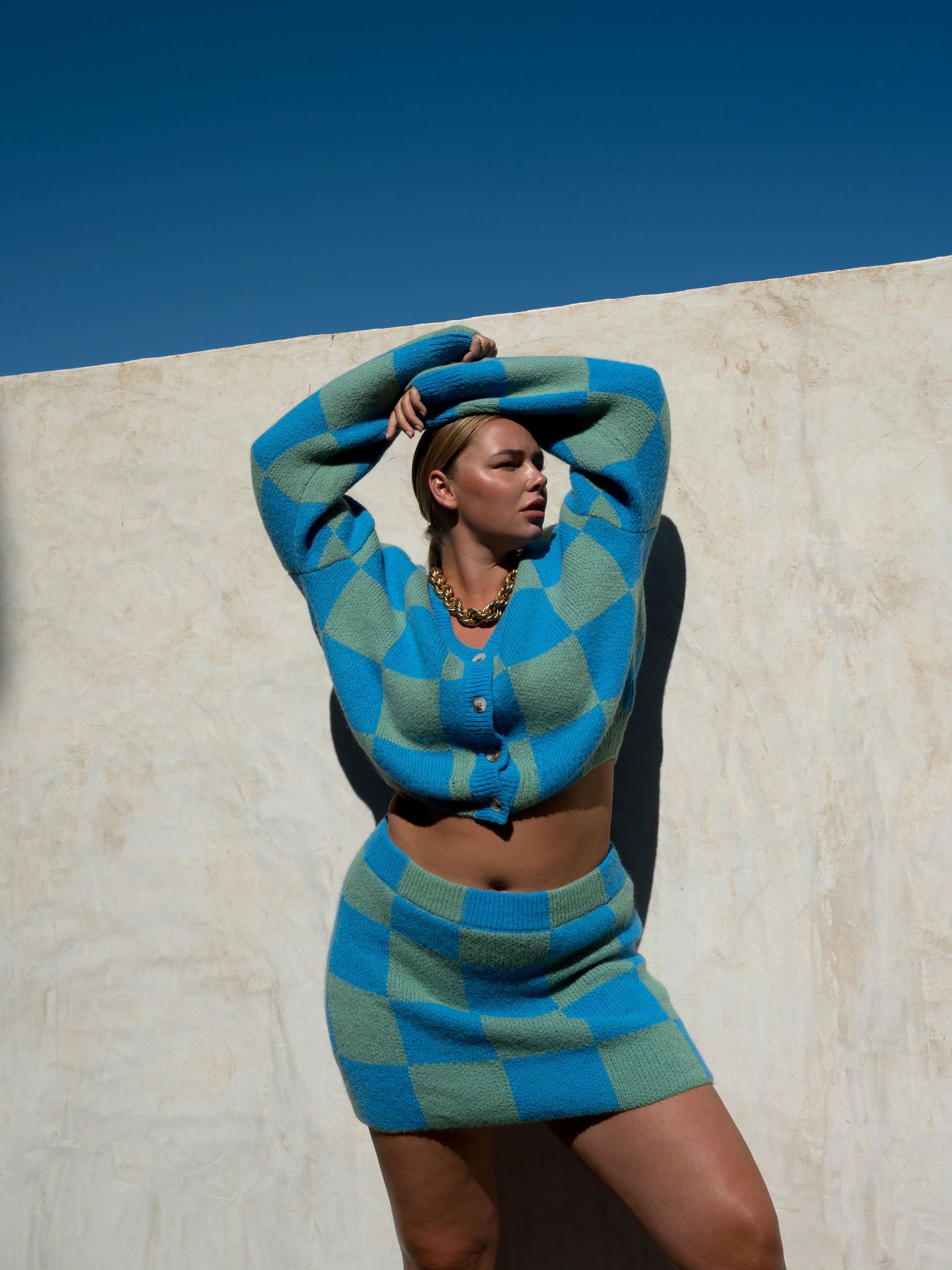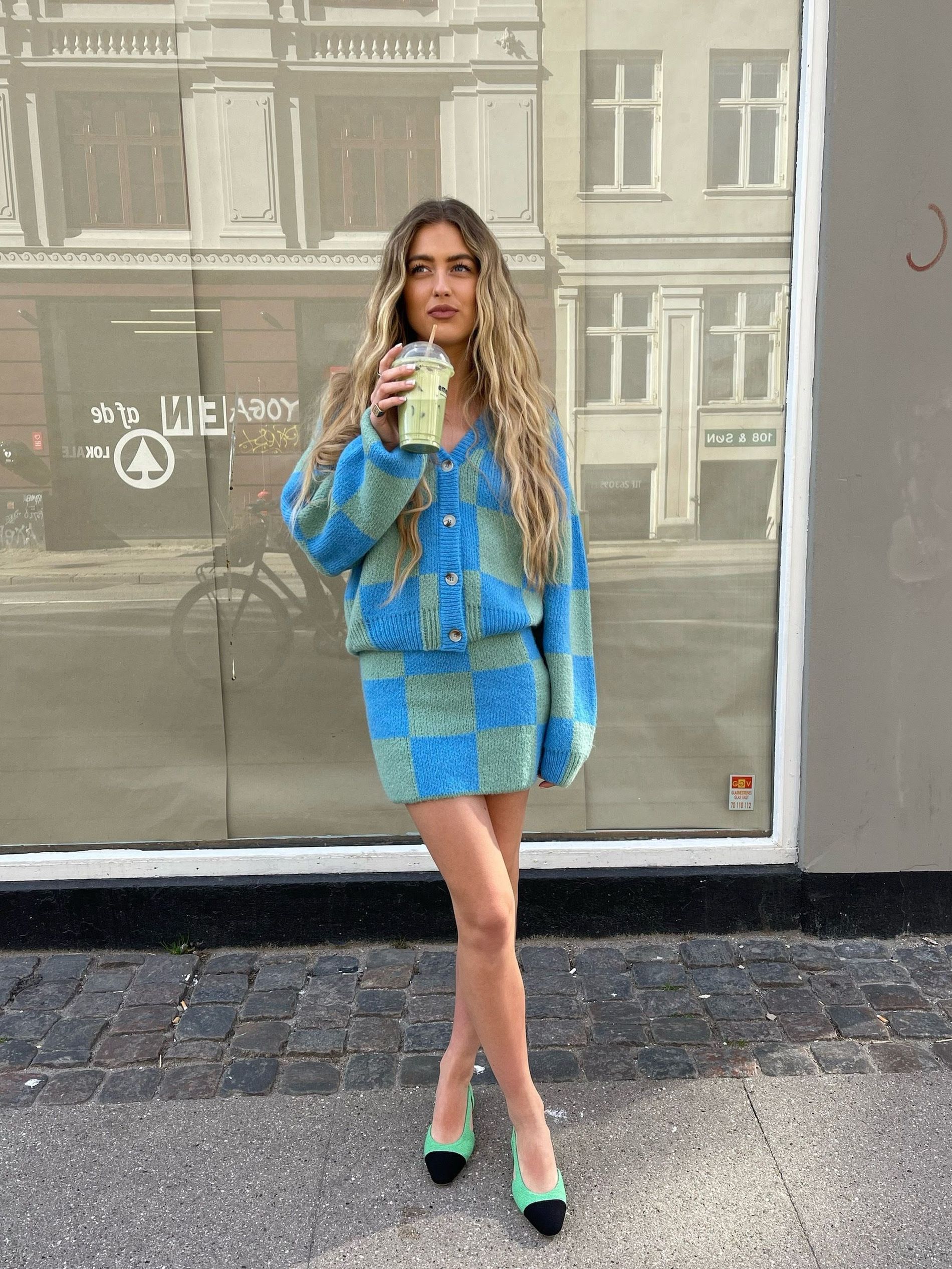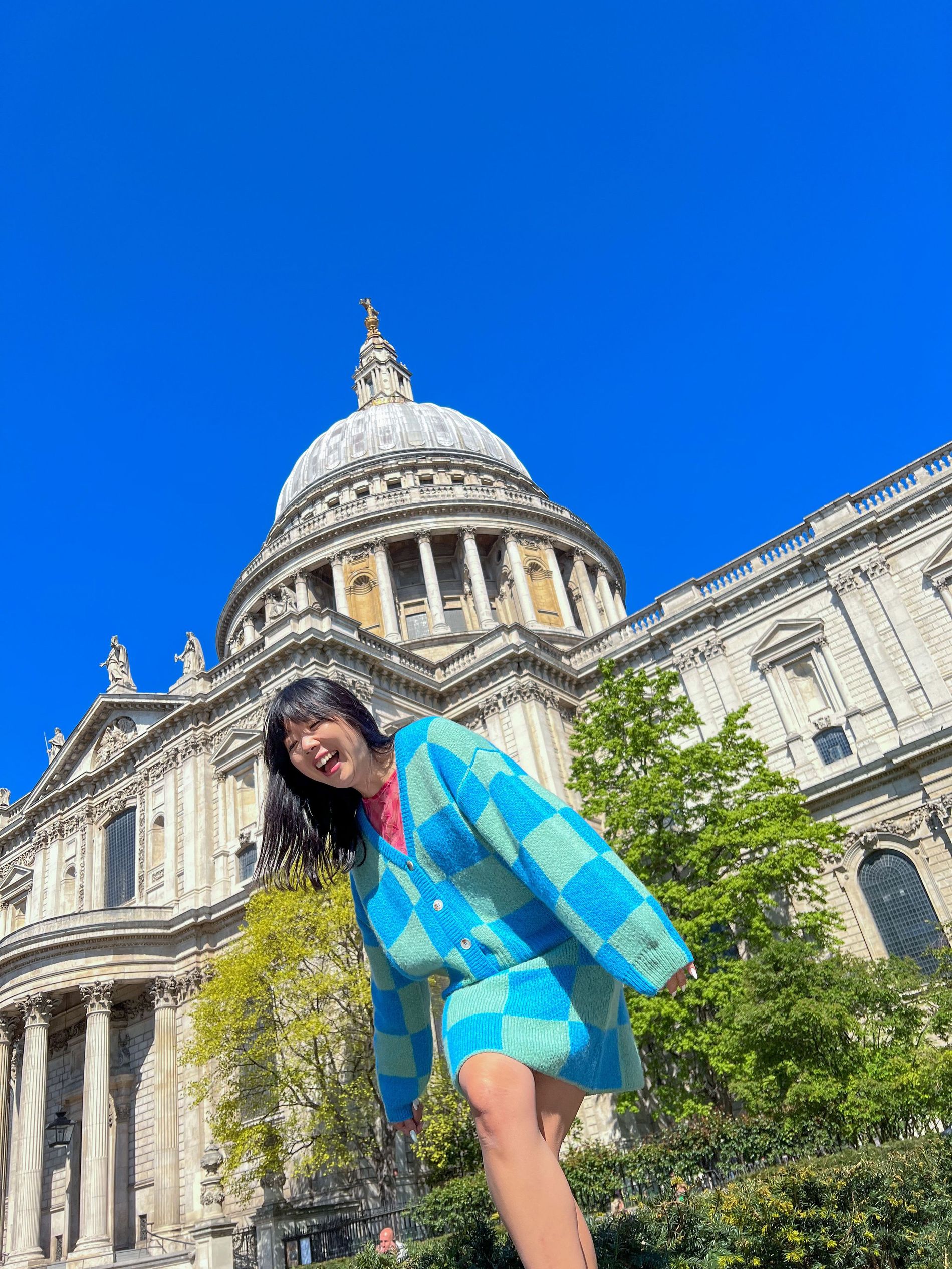 While the original sweater has been seen on celebrities likes Kendall Jenner and Hailey Bieber, the new twin set has already found its way onto international and local tastemakers. Vivian Hoorn was spotted wearing her set with a slicked back pony tail and a chunky gold chain, while Danish style maven Emili Sindlev sipped on a matcha latte while sporting her set with green Chanel two-tone flats, and Susie Lau - better known as Susie Bubble – mixed and matched her checks, pairing a pink checkered top with the big aqua checks.
As shown by these sartorially savvy women, the new Adonis twin set is set to make our summer dressing easier.
---
The Adonis twin set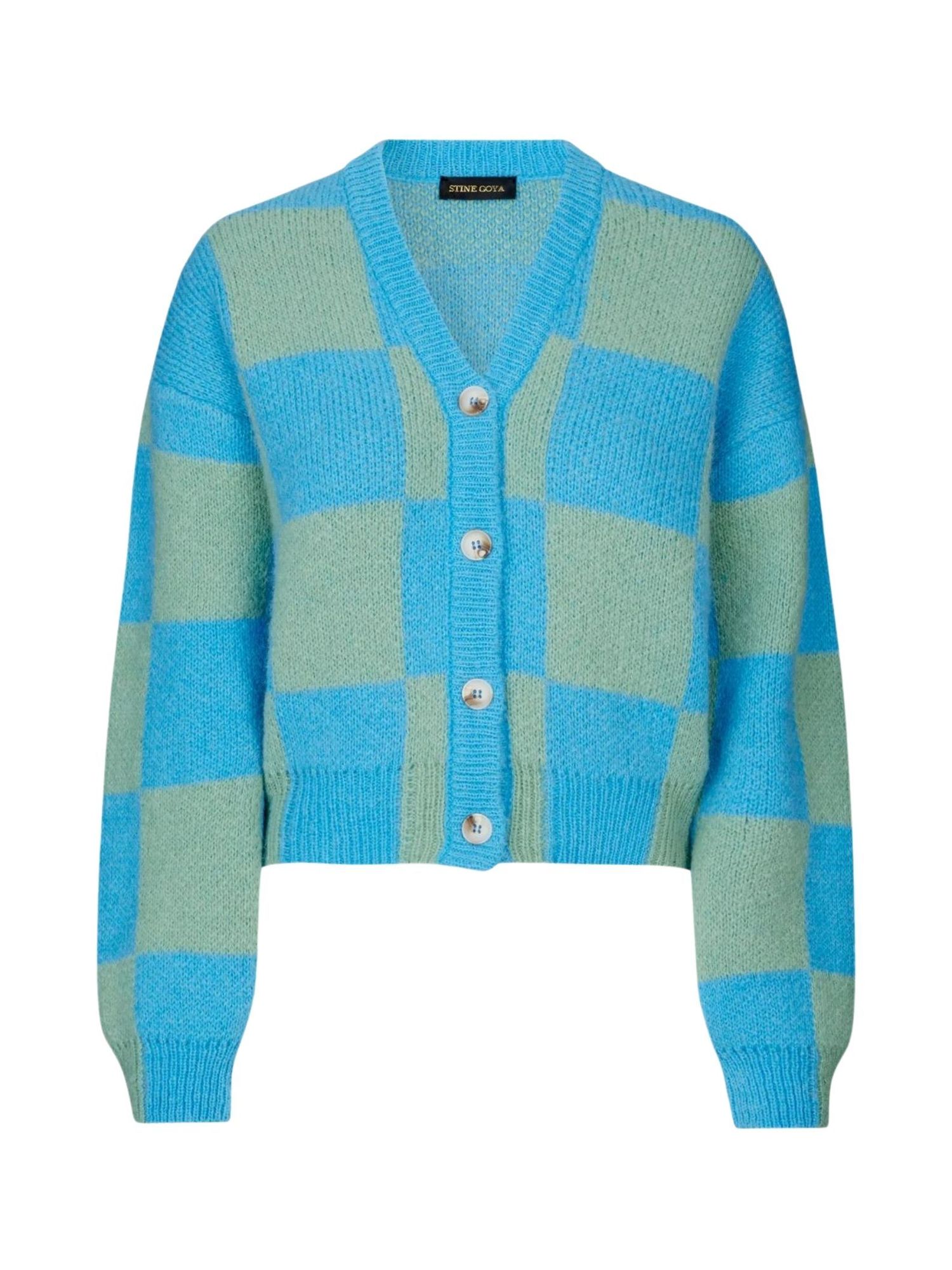 Amara cardigan
Stine Goya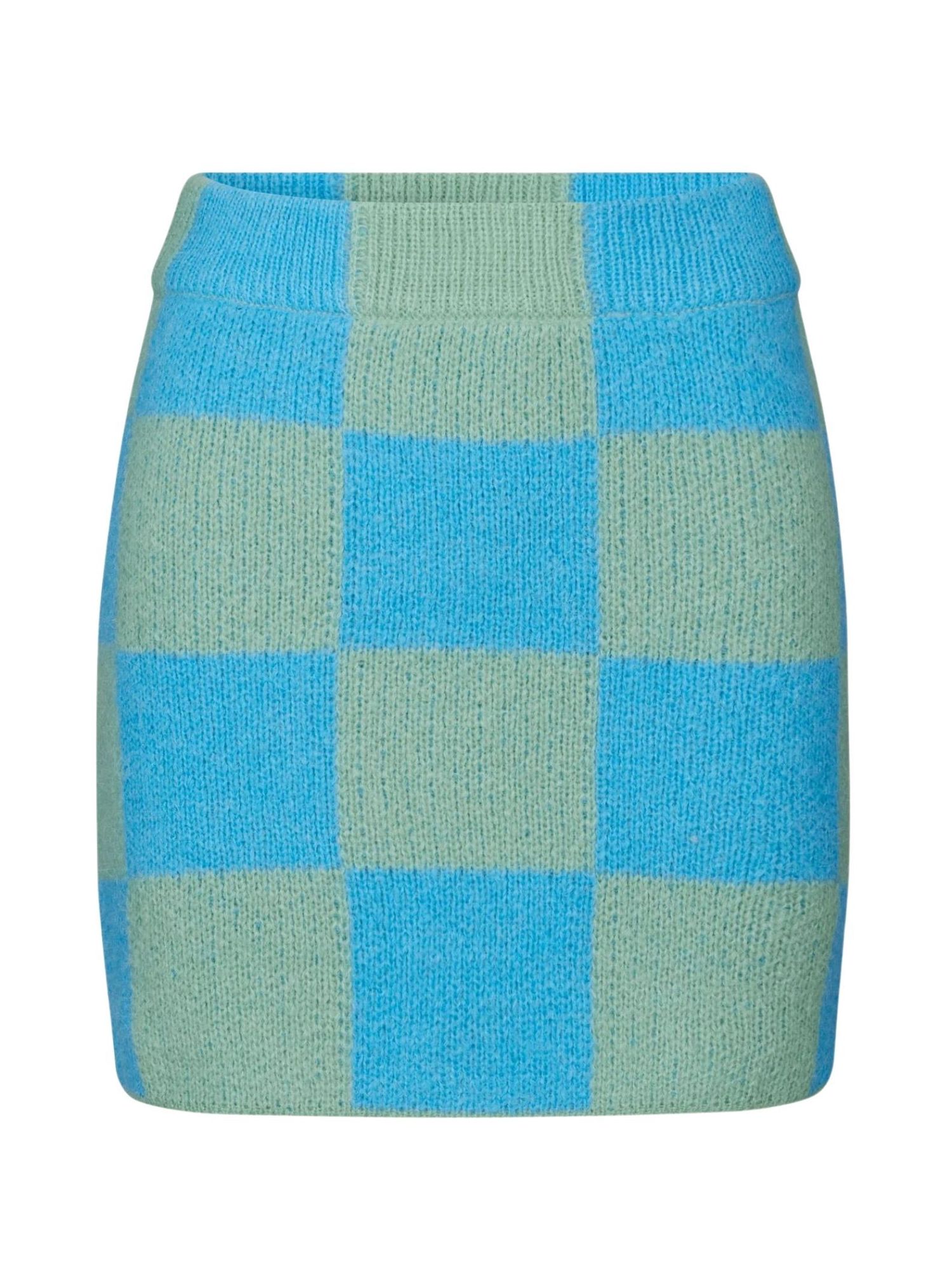 Andria knit skirt
Stine Goya