The supermodel is already a well-known fan of the Copenhagen designer's Adonis sweater. Tomorrow the sell-out sweater is back in stock
If there was any doubt about Kendall Jenner's affinity with Scandi fashion, the supermodel has just proved it once more by wearing one of her favourite designers, Stine Goya.
The supermodel was spotted bundled up in the brand's lilac and orange checked Ash Cardigan in a photo captured by model best friend Hailey Bieber. Shared on Bieber's Instagram story as a birthday tribute to her friend – who turned 26 on Wednesday – Jenner paired the look with a floaty, beige midi dress and some casual Converse trainers.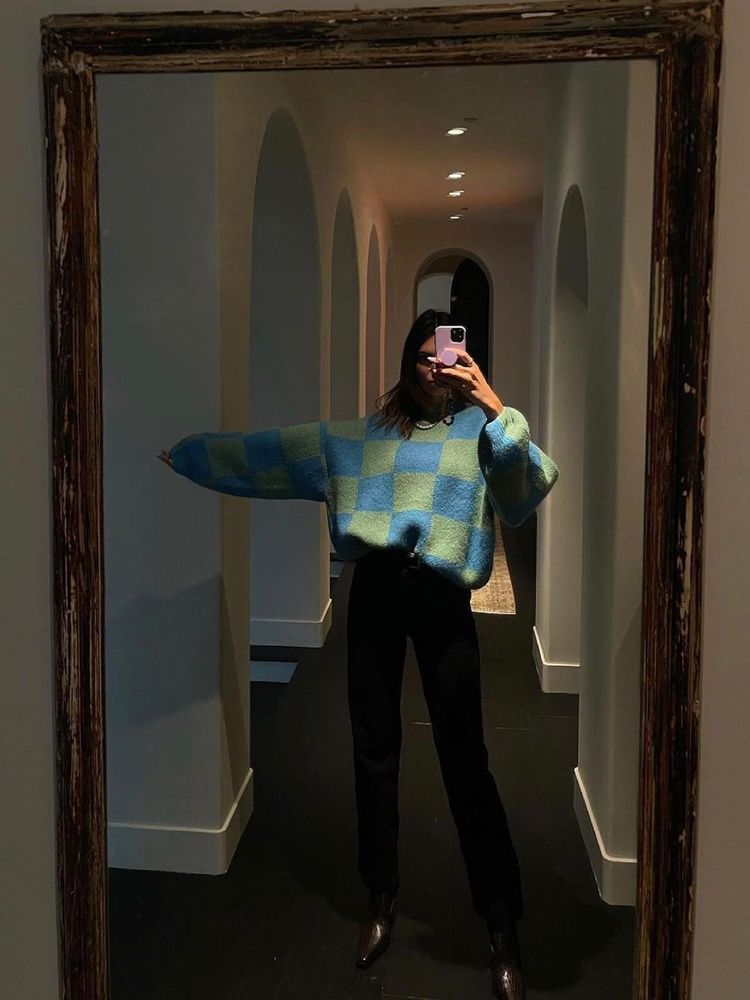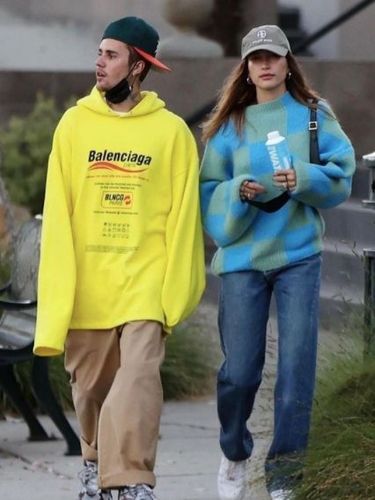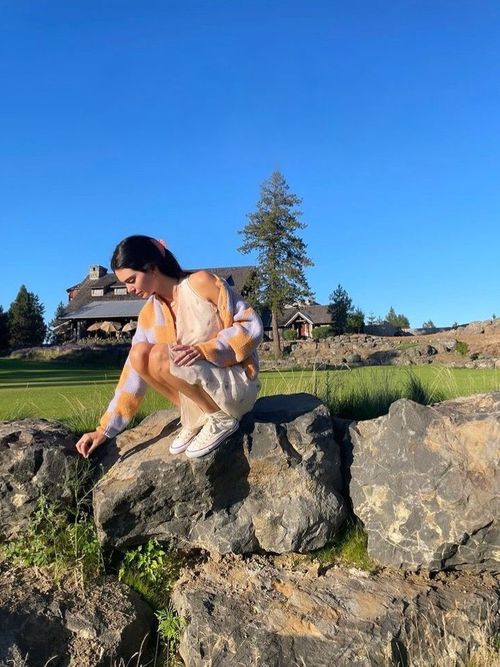 It isn't the first time Jenner has gushed about her loved for the brand, famed for its kaleidoscopic colours and prints. Back in June, the model posted a series of photos on her Instagram wearing the label's mint and turquoise checked Adonis sweater, worn with straight-leg jeans and pointed boots.
Around the same time, the same cosy piece was also worn by friend Baldwin while out for a stroll with her husband, Justin Bieber. The double supermodel endorsement naturally saw the sweater go on to become a sell-out piece.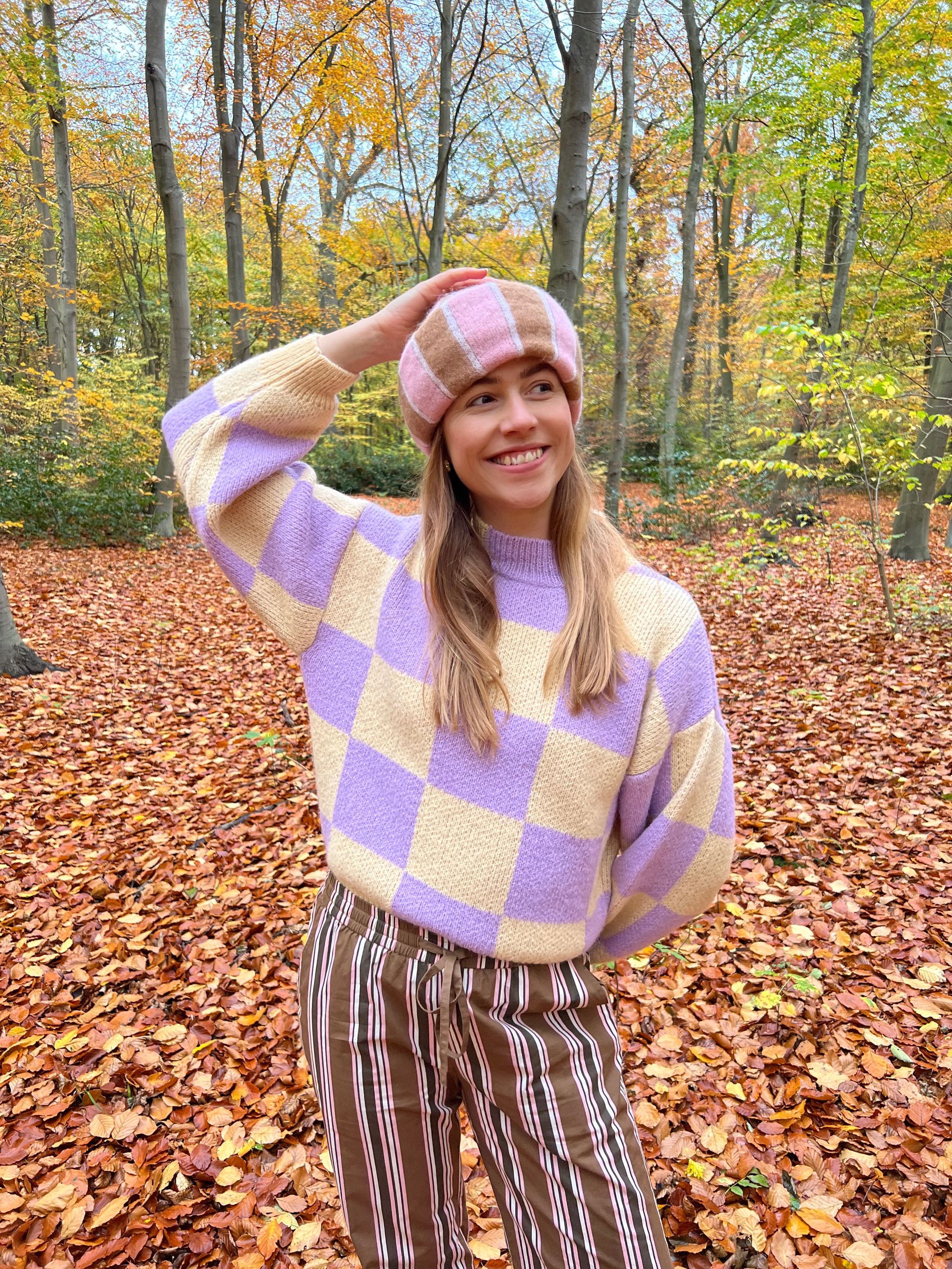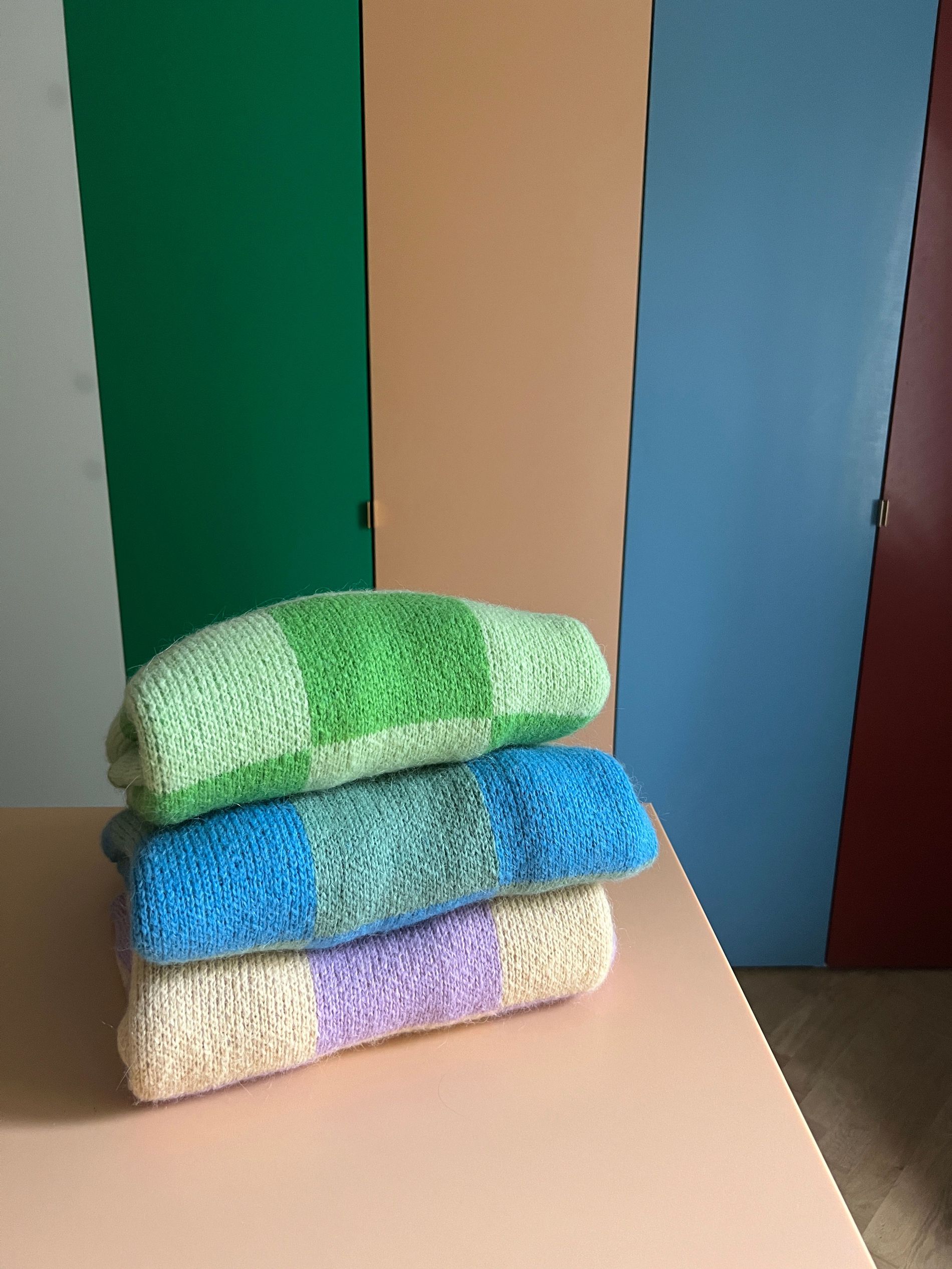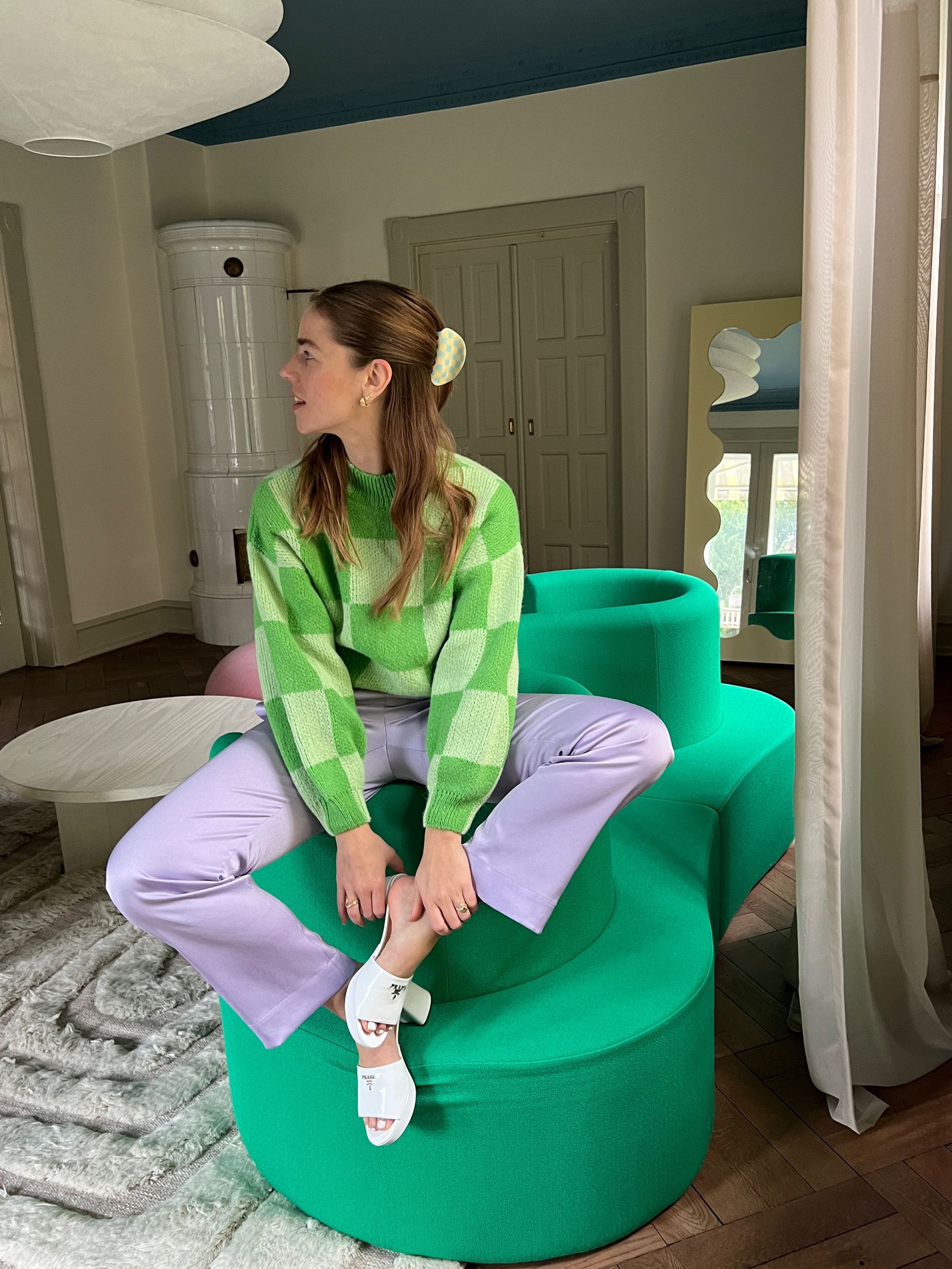 While the celebrity approved style has been sold out for a while, by popular demand the checkered sweater is back. On the 11th of November, Stine Goya is re-launching a limited and exclusive capsule collection featuring the original colour way as well as two completely new iterations. The new additions to the family continues to expand the motley universe of the Danish designer, adding the yellow and purple of the brand's new 'Sand Lavender' Adonis style, as well as a power packed lime green take on the style.
Colourful, clashing checks make up a big part of the brands identity, and featured heavily in its most recent spring/summer 22 show.
Naturally, the knits also featured in the label's yearly online archive sale, the Goya Gallery project, which took place in October.
The Goya Gallery – the brand's physical archive store in Copenhagen – has become a favourite among the Danish fashion crowd, first opening its doors in May 2020. Launched as a part of the brand's commitment to sustainability, the Goya Gallery concept focuses on cyclical shopping. "Our desire was to start looking at what already exists around us. We want to offer customers the chance to shop old seasons, collection classics, unique samples and up-cycled one-offs," founder and creative director Stine Goya told Vogue Scandinavia.
The Adonis capsule collection will be available on stinegoya.com on the 11th of November.