Copenhagen's street style crowd has spearheaded the 'ribbonaissance' - with dainty bows cropping up across the major fashion capitals
We've only seen a sliver of the spring/summer '24 runways, and one thing is clear: We will all be wearing ribbons in our hair come next March.
Perhaps over the past few months you've been squirrelling away some ribbons from a floral arrangement or a gift with purchase – waiting for the perfect moment to use them. All that time, the humble ribbon had been slowly inching its way into the beauty world's consciousness.
It started earlier this year at Sandy Liang's autumn/winter '23 presentation, where select models had long, blown-out hair dotted with tiny, precise bows. The designer was married a few months later, and she rocked two different ribbon-adorned hairdos during the celebrations.
Now the ribbonaissance is in full force. At Copenhagen Fashion Week, showgoers ranged from minimal and coquettish to full-on tied up in many, many knots.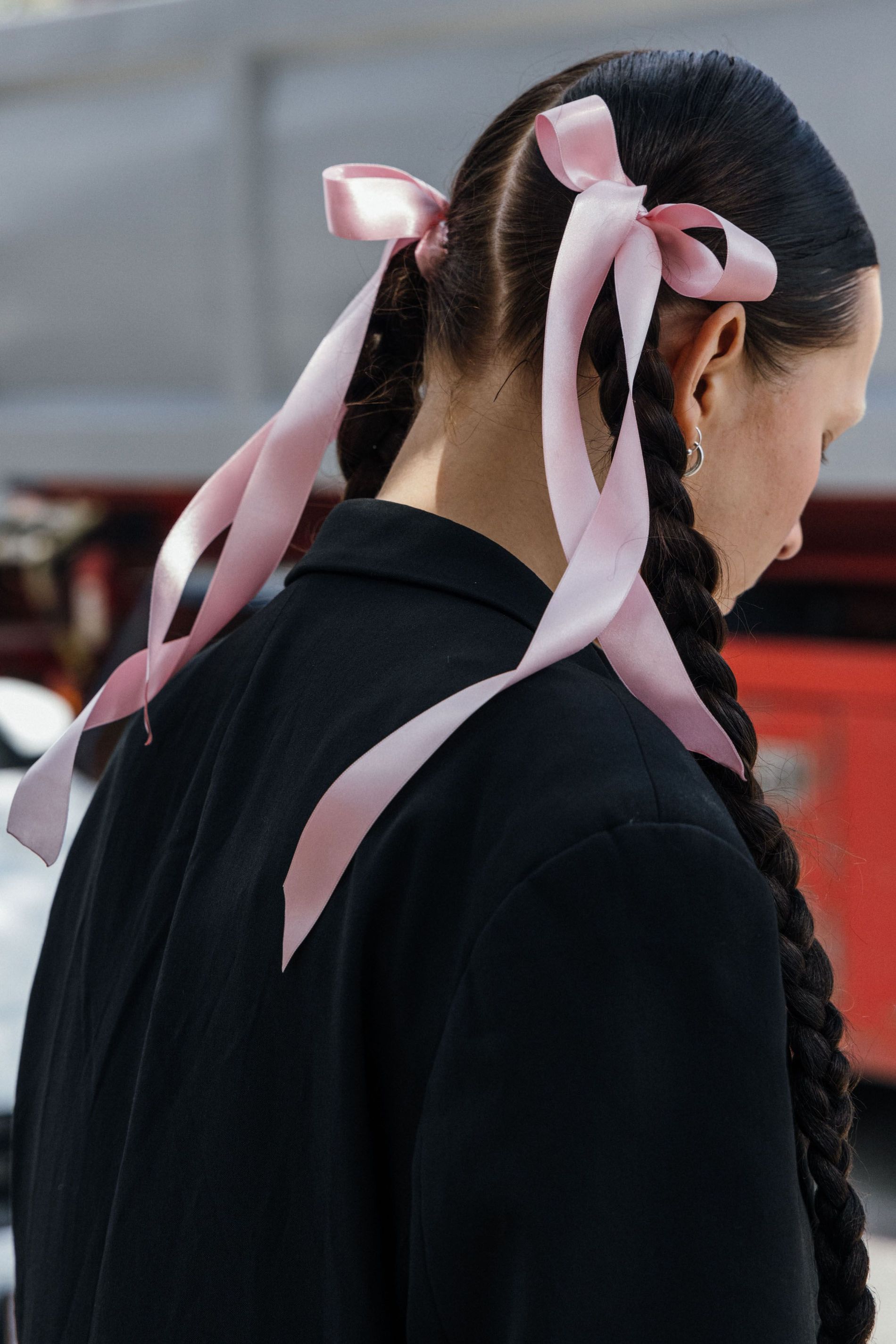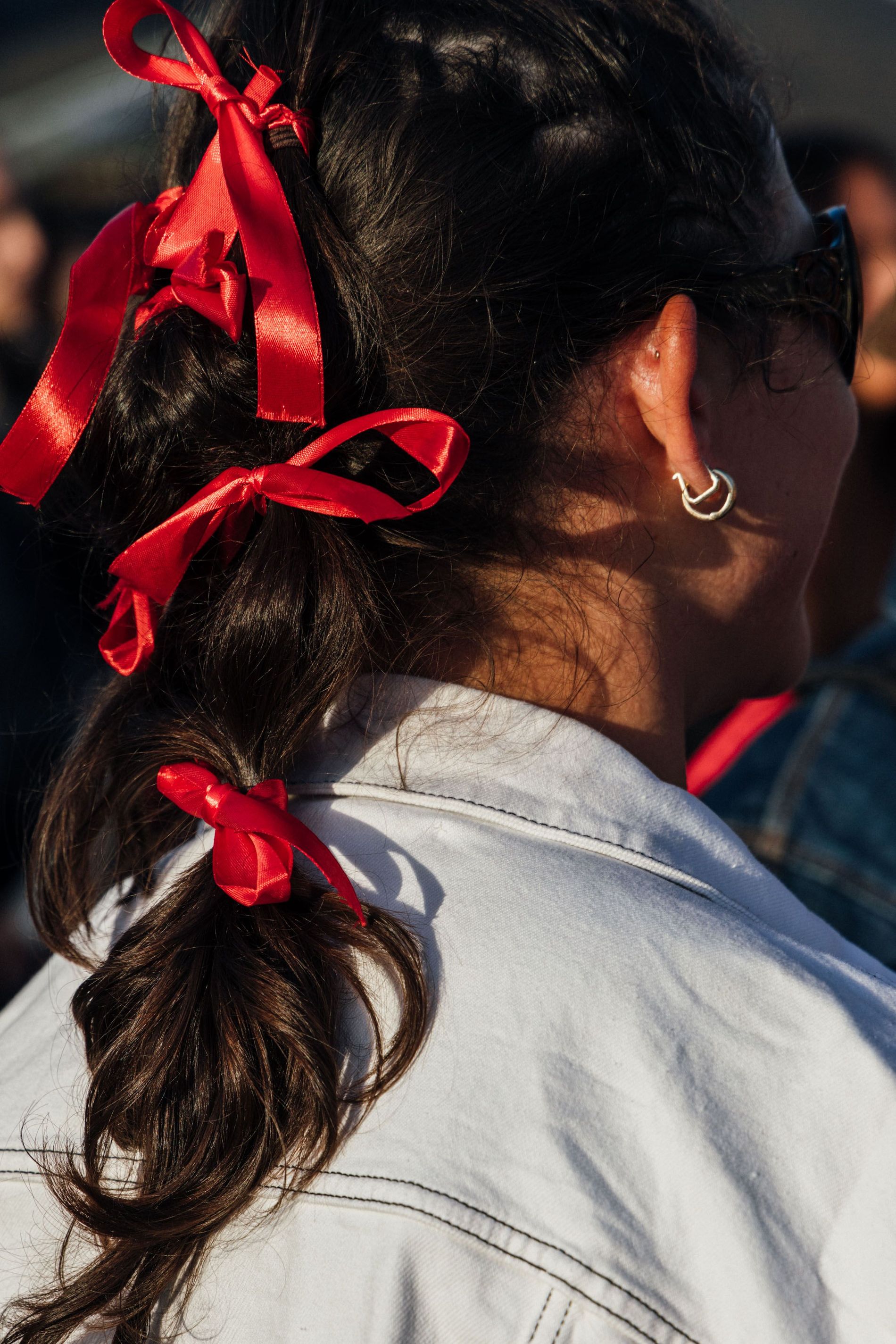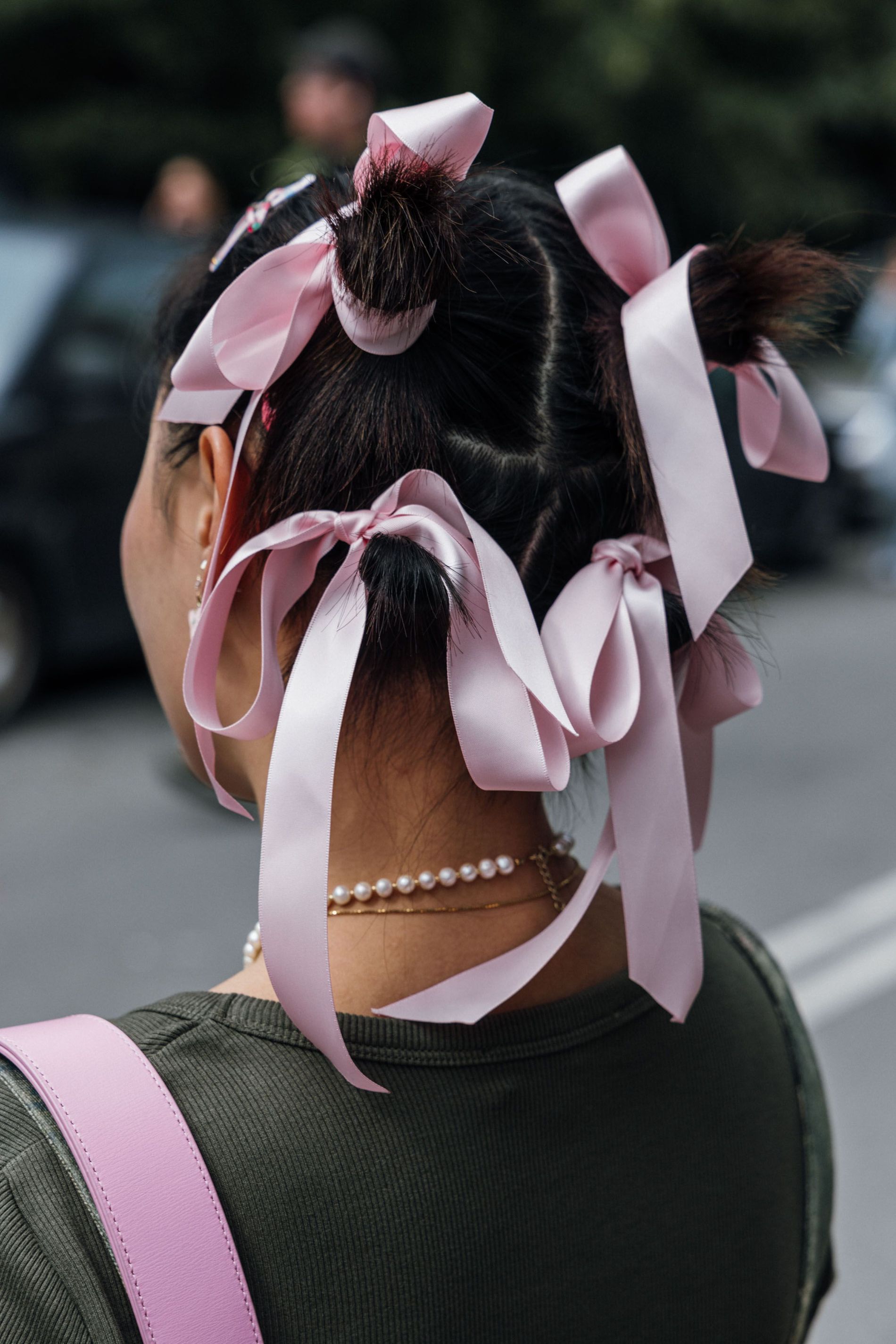 For New York Fashion Week, the ribbon trend was given an edge. Instead of perfect bows, ribbons reigned free in many different forms. Hairstylist Evanie Frausto started with designer Hillary Taymour's eternal reference to "horse girls" while creating the hair at Collina Strada (equestrians are definitely a ribbon-obsessed crowd) but toughened it up a bit through the presentation. Long pieces of hand-dyed chiffon were incorporated into three-, four- and five-strand braids, creating a variation of lengths and colours on a single model's head. "Can you razor that?" Frausto asked another hairstylist who was busy at work braiding at the start of our backstage interview, keeping with the deconstruction and subtle chaos that are hallmarks of Collina Strada's runway beauty looks. "There's no symmetry to the look, just a lot of playfulness."
Jawara at Peter Do's first season for Helmut Lang did something similar. A handful of models were given strips of jersey — which had been cut straight from dresses that were being sent down that very runway—to adorn their hair. And for Christian Siriano's 15th anniversary show, which was inspired by his childhood love of ballet, hairstylist Lacy Redway knew that only slipper pink satin ribbon would do.
Whether satin, velvet, or grosgrain (a favourite of Sarah Jessica Parker), the beauty of this trend is the ribbon doesn't have to be a decadent hair accessory tied into a perfect miniature bow. Be it something you just found lying around the house, tore off the hem of a dress, or bought from the fabric store, it's open to interpretation