As the first week of fashion month wraps up, we're already taking notes on how to update our beauty arsenal. Below, discover the runway hairstyles that have us scheduling our next visit to the salon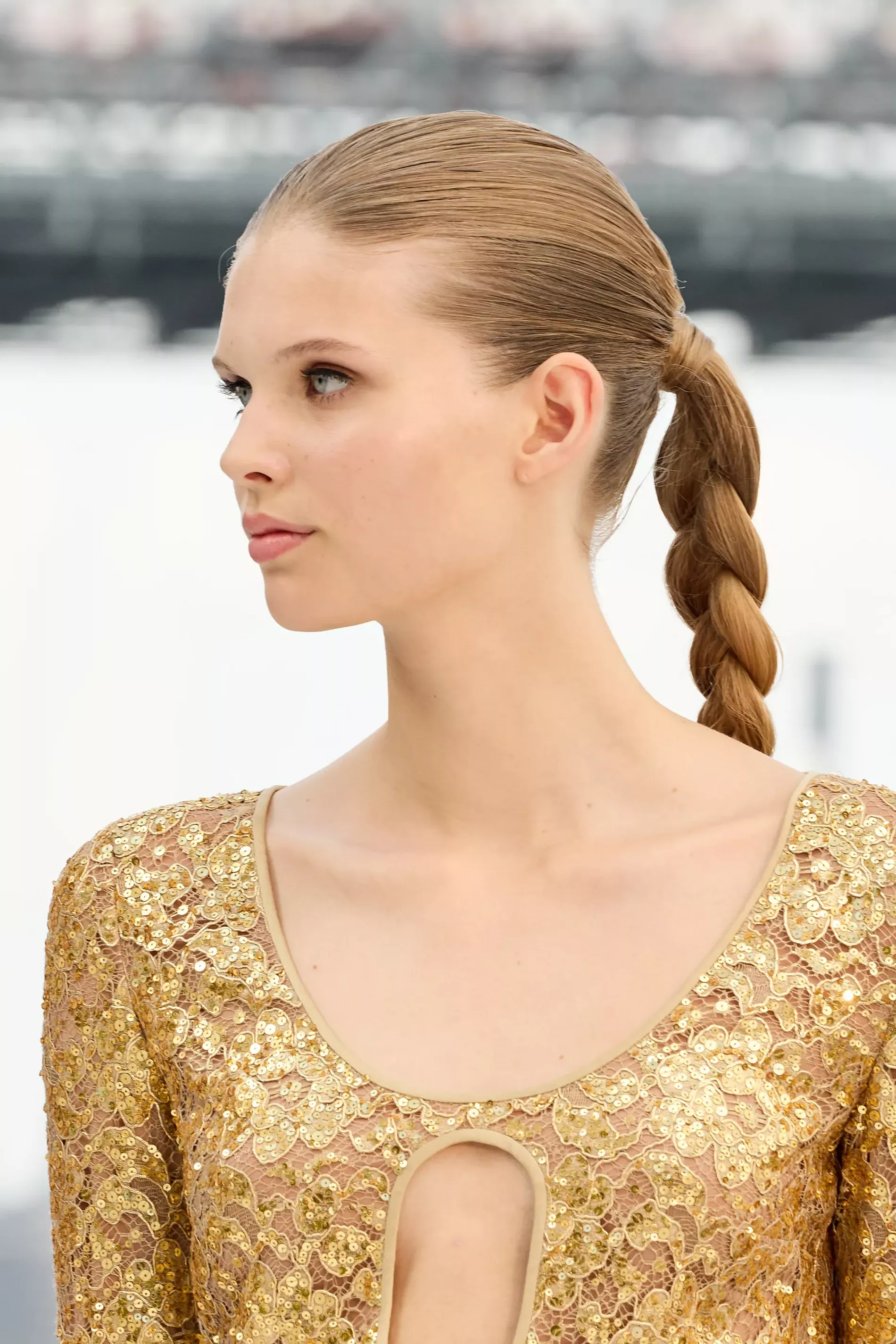 Michael Kors's taut braid
The braid has long been a faithful companion for hotter days – as proposed by our very own street stylers (we're looking at you, Thora Valdimars). The ponytail braid was perfected at Michel Kors this New York Fashion Week, where a slicked-back ponytail pulled taut finished in a voluminous braid with minimal tail.
While this style may not need a specific cut (rather than a single-length crop to avoid fly-aways), we suggest you reach for your smoothing gel, teasing comb and tiny clear elastic when recreating this 'do.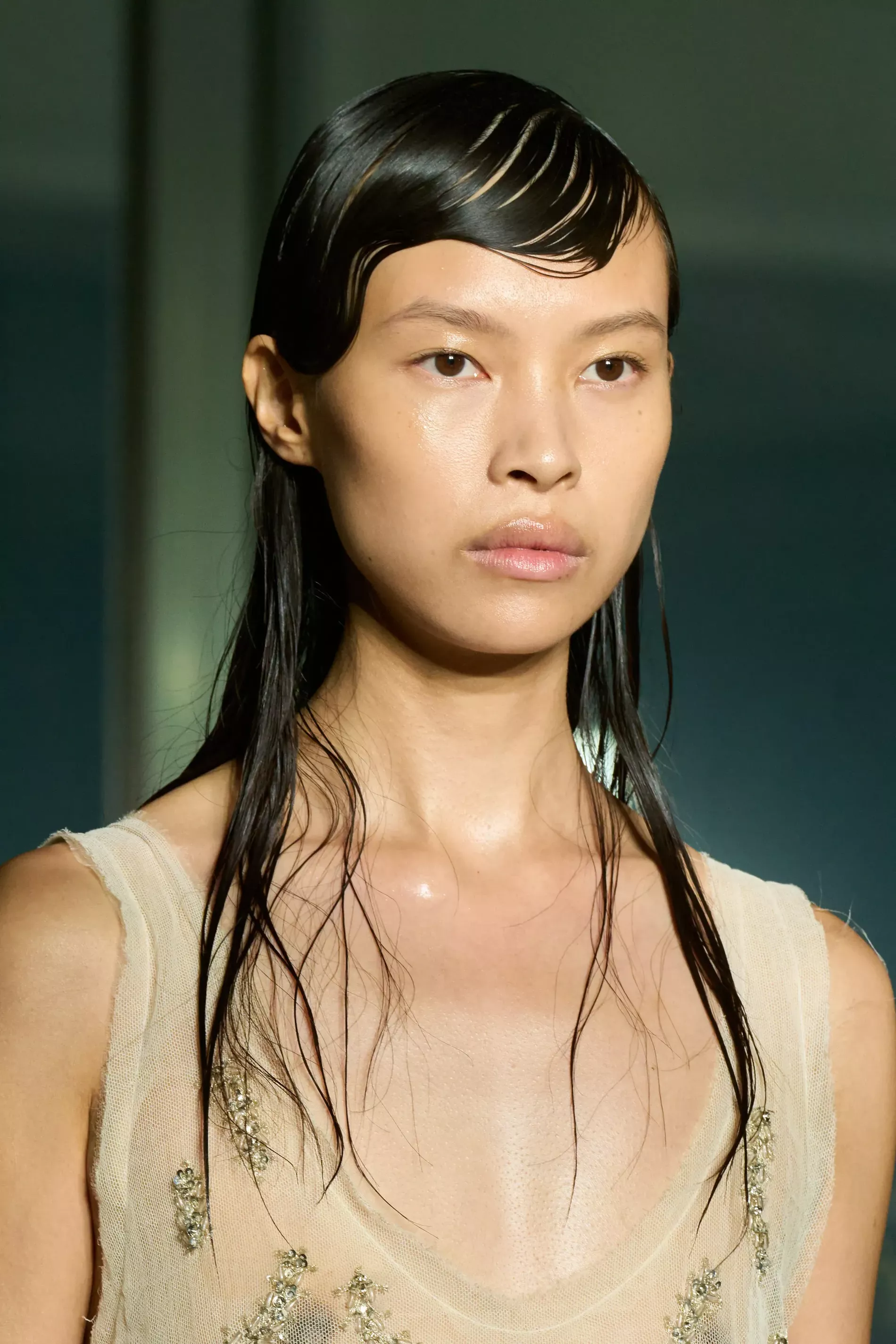 Jason Wu's wet-hair finger wave
Jason Wu's we- finger wave was another 'do focused more on styling than any specific cut. That said, the models on the runway proved why this wavy hairline is an occasion go-to for those sporting a pixie cut. Plucked from the party girls of yore (more specifically, '20s flappers), this hairdo is all about technique and a ludicrous amount of gel.
Slather on the strong-hold stuff before shaping to your preference, pinching and brushing as required. For a long-lasting style, reach for your crocodile clips and pin them in place as the gel sets.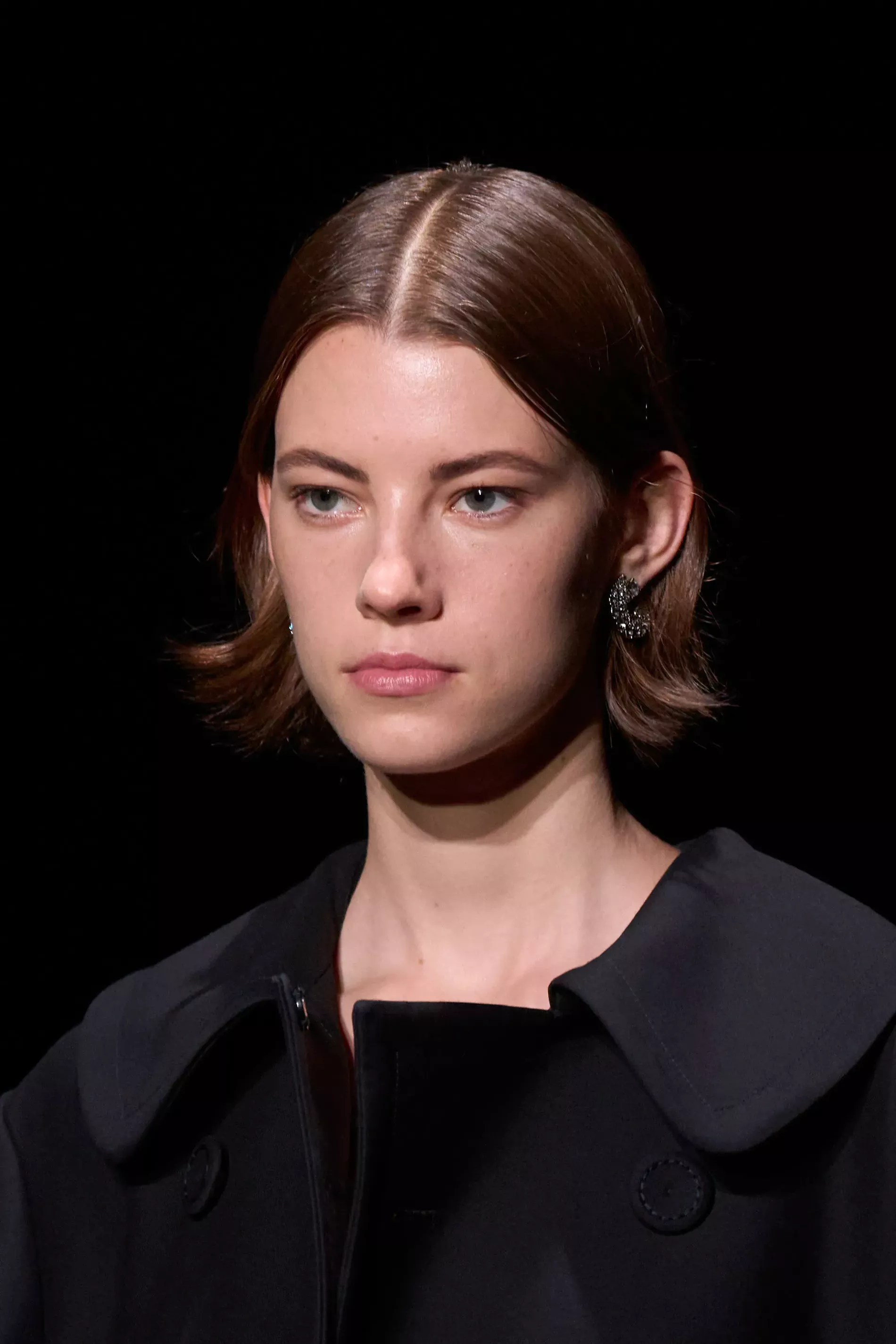 Altuzarra's flicked bob
The bob was already making the rounds on the autumn/winter '24 runways, but we're seeing a more girlish rendition of the perennial cut for the upcoming season. At Altuzarra, the crop was given a cute flick, no doubt trying to emphasise the collection's '60s inspiration. Reach for your round brush and hair dryer or (if you, like us, have yet to master multitasking when blowdrying) your hot round brush. This may not be the most sturdy style, so let your flick set around large rollers and add an ample dose of hair spray to make it stick around.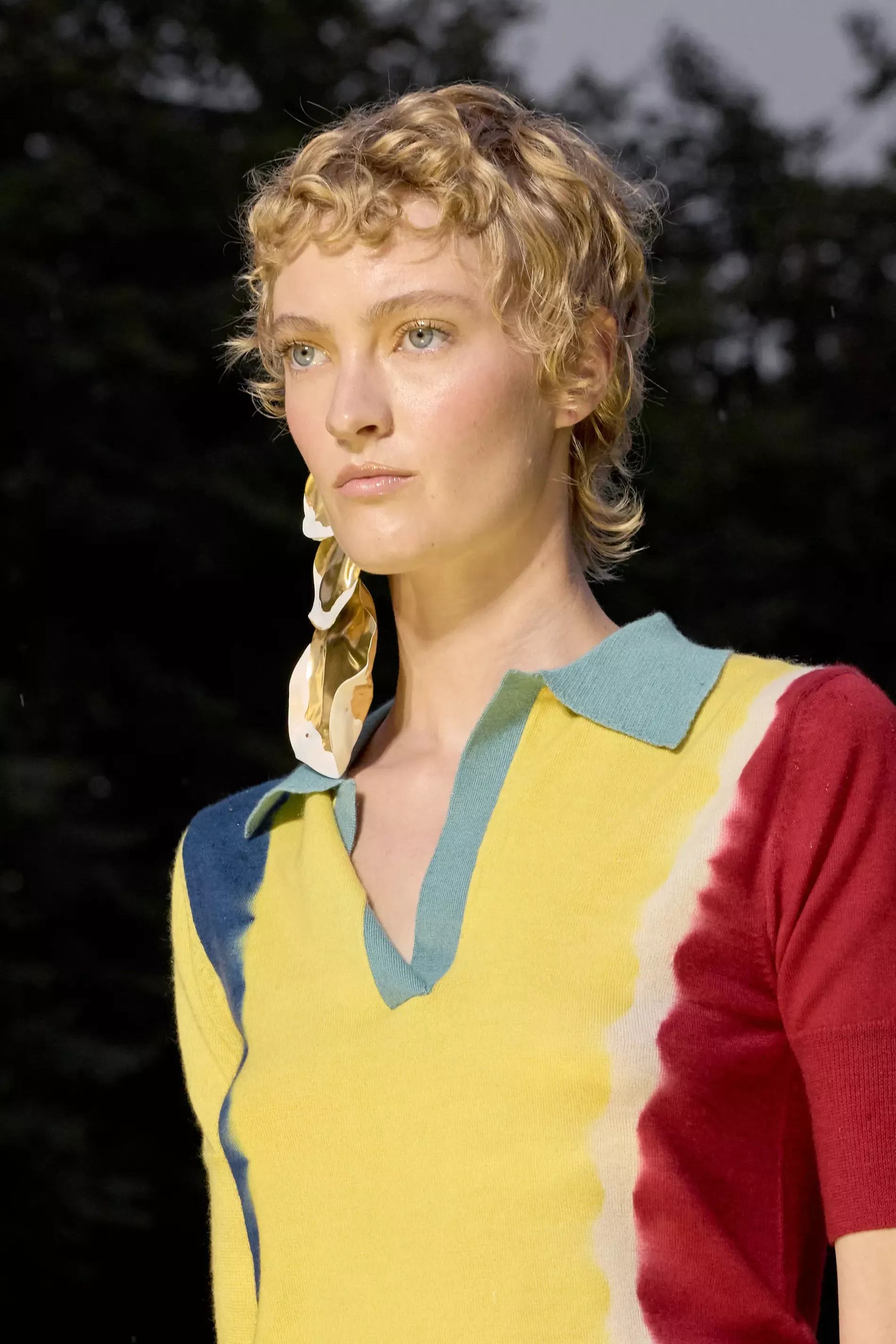 Prabal Gurung's curly cropped mullet
Lately, we've seen a social media resurgence for a more accessible style of mullet: the wolf cut – the shaggy, longer younger sister to the iconic '80s do. Now, however the cropped version is cropping up on the runways and we're already reaching for the scissors. Now, this cut may not be for everyone. For example, it is best rendered with a soft, natural curl. That said, it instantly breathes 'cool girl' – effectively elevating even the most basic jeans-and-a-tee combo into the sartorial stratosphere.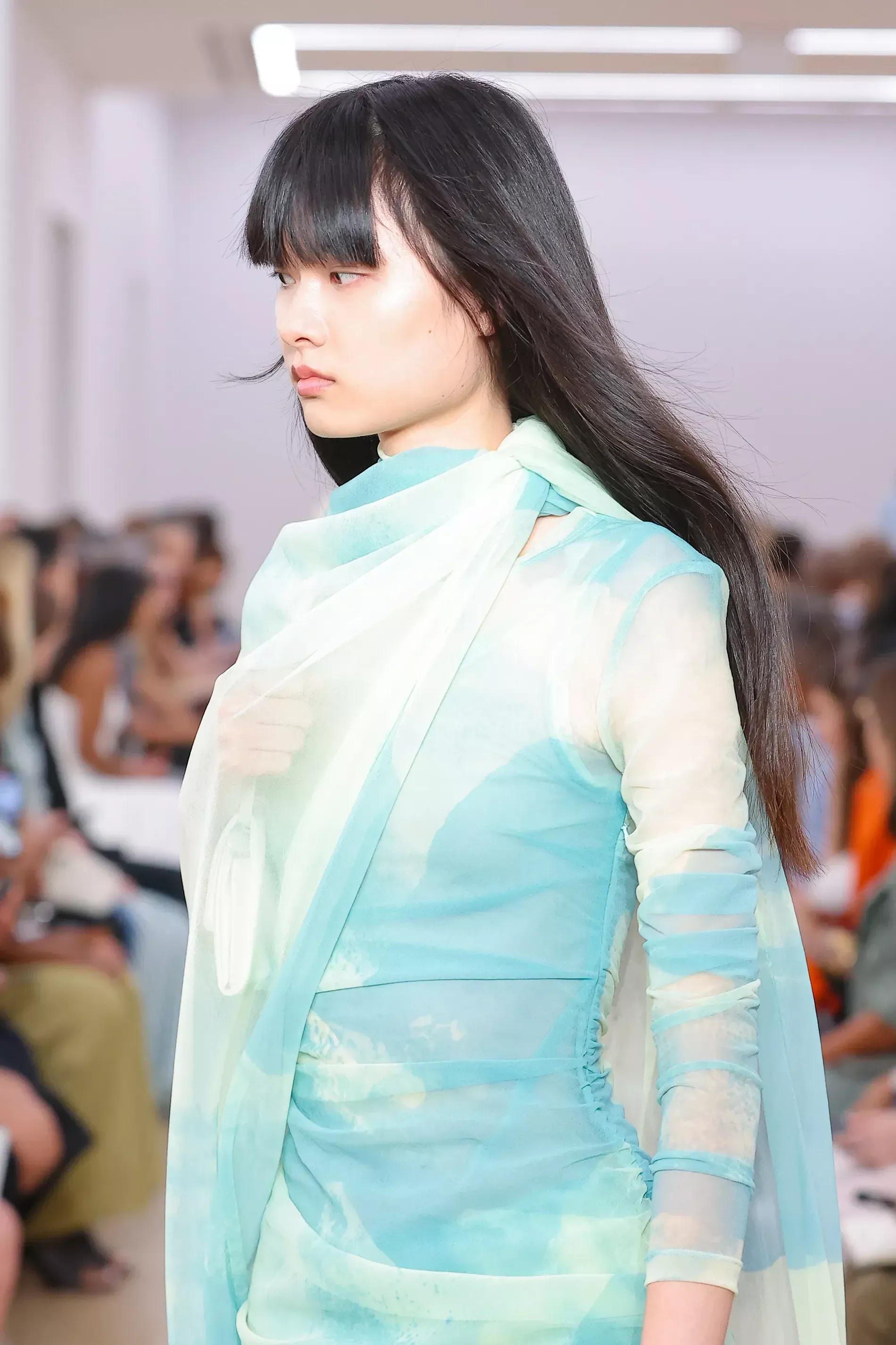 Proenza Schouler's sleek strands and blunt fringe
Alas, we may be looking at the spring/summer season, but our minds are firmly fixed on the autumn ahead – and there's no more effective way to end summer than with the chop-chop of a fringe. Curtain, micro or blunt, we're itching to renew our 'dos. And there's no better inspiration than Proenza Schouler's easy 'do finished by a statement fringe.
While this look will look just as chic with a wave, for that ultra-sleek look, we suggest you investigate your hairline for any rogue swirls and invest in some smoothing blow-dry cream (with ample heat protectant, of course).