The Danish brand has partnered with Hello Kitty to deliver this season's most cheerful capsule collection
Continuing its love affair with cartoons, Danish label Soulland has released a collaboration starring one of the most iconic animated felines in the world: Hello Kitty. Created by Japanese designer Yuko Shimizu, the adorable, anthropomorphised white cat donning a red bow made its first appearance in 1975 and, since then, hasn't lost its charm.
"If you look at Hello Kitty, it's universal in the joy that it brings," says Soulland's creative director and co-founder, Silas Oda Adler. "People just love it, and especially in times like this when sometimes it can feel like there's not too much to be happy about, it's quite nice to have something that brings a little bit of joy." Adler also has a personal penchant for Hello Kitty, which he learned in-depth through his kids and travels in Japan. "It just has a really special nostalgia around it," he muses.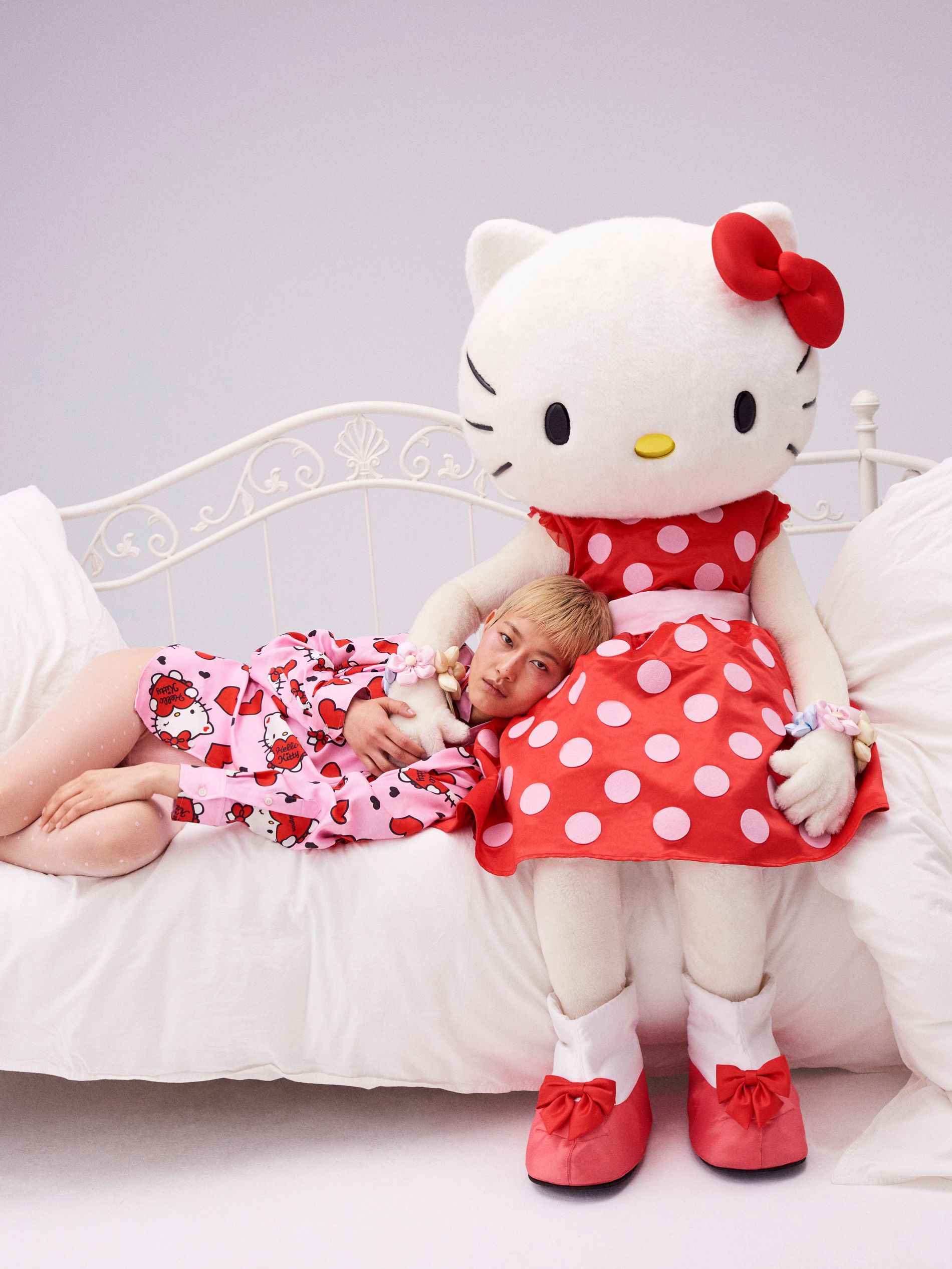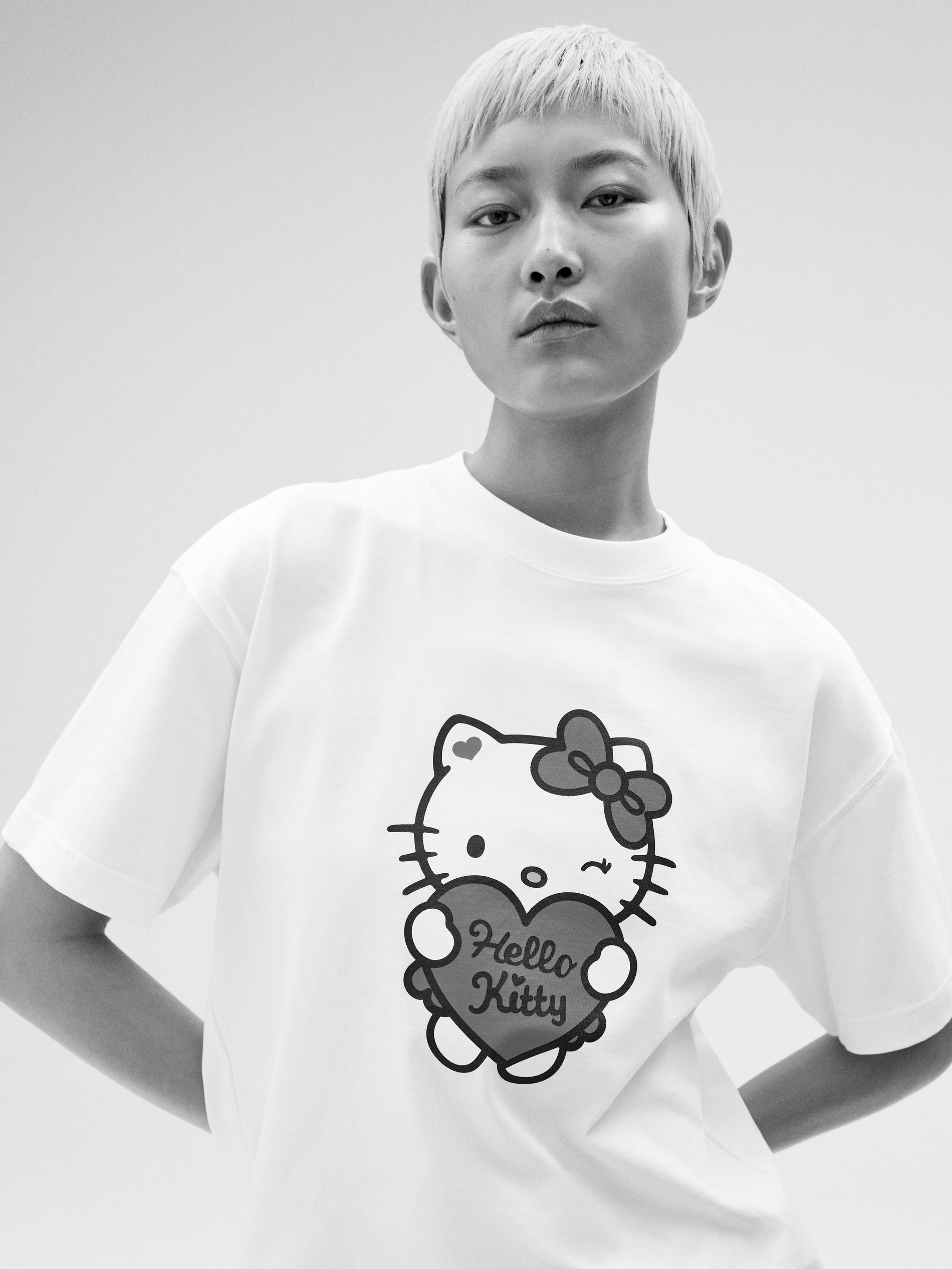 The capsule collection, boasting everything from relaxed shirting to second-skin dresses and smart tailoring, is a fun and playful marriage of Soulland's signature Scandinavian craftsmanship with the sentimental and sweet Hello Kitty. A beige corduroy suit sprinkled with embroidered Hello Kitty motifs brings a touch of quirkiness to an elevated wardrobe staple, while a crisp white graphic T-shirt and a curve-clinging, printed baby pink maxi dress are perfect ways to lean into the Y2K-aesthetic. Bearing in mind Soulland's commitment to sustainability, all of the collection's pieces are crafted from recycled materials or biofibres.
"We wanted to take Hello Kitty into our universe, and have it really reflect Soulland and what Soulland is about," explains Adler. "This collaboration means that we can dive deep into something that tells a parallel story to the rest of the stuff that we do, and also focus on something very concentrated for a little while." Soulland had had Hello Kitty on its collaboration wish list for a long time, and after years of being in talks with Sanrio, the Japanese company that owns the character, the collection finally got the green light. "I think they're quite good at choosing the right collaboration, and that's also one of the reasons why Hello Kitty keeps its charm and stays a little bit mysterious," Oda Adler says.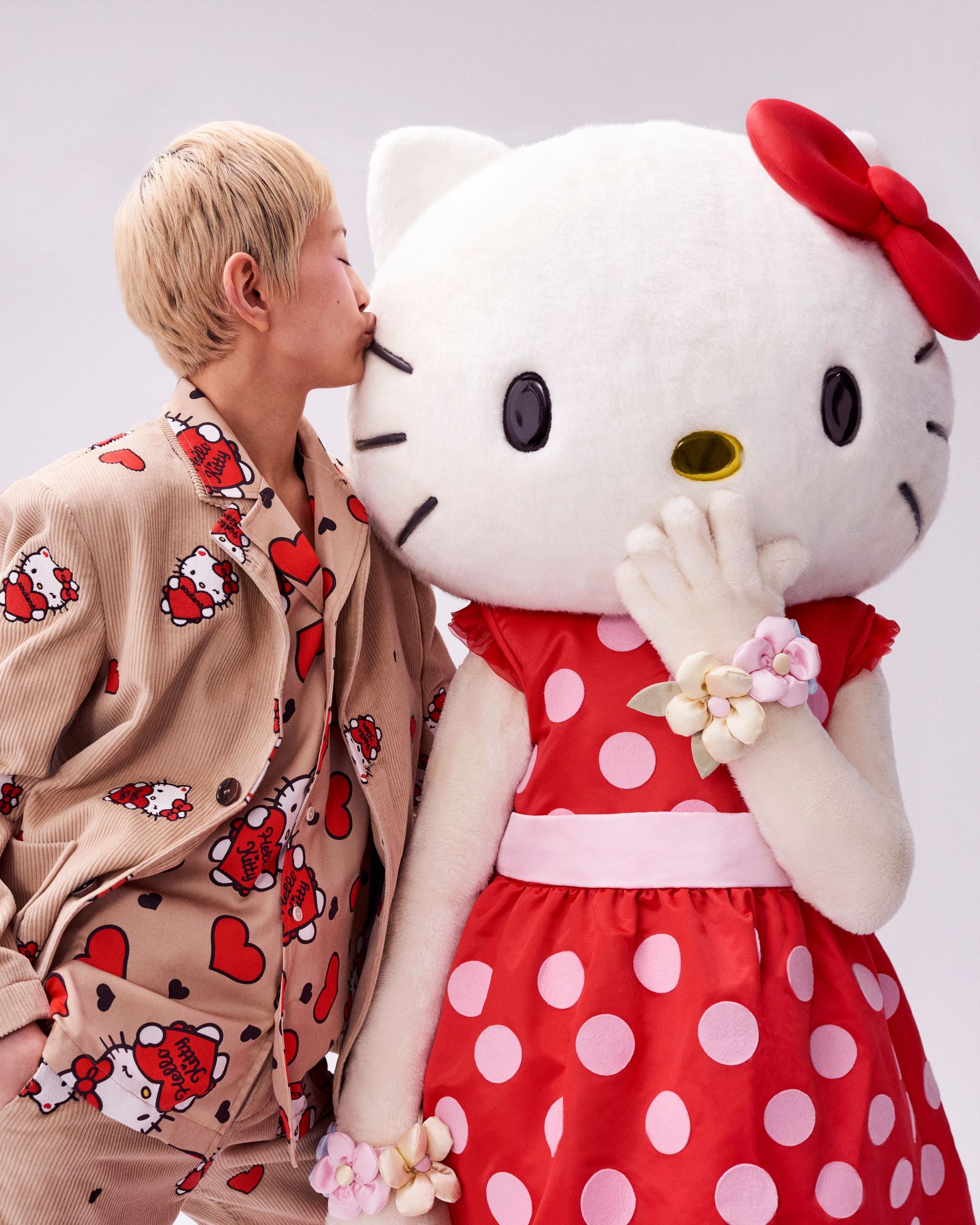 Photo: Sascha Oda Adler
Having previously incorporated well-known cartoon characters such as Snoopy and Babar into Soulland's designs, Oda Adler recognises the appeal of nostalgia and the certain comfort it can bring. Major maisons, too, have acknowledged the power of it: think Balenciaga's collaboration with The Simpsons, or when Givenchy partnered with Disney's 101 Dalmatians.
"It becomes more personal because it's something that reminds people of the past and with cartoons it's often in a positive way," Adler says. "It is becoming a little bit part of our brand identity to work with these characters, and for me and for us, it's that they are not so age-defined in how they evoke happiness."
Go full Hello Kitty or combine the statement pieces with classic style staples; this collaboration is sure to inject a hearty dose of dopamine into our spring. As Adler says: "It becomes like the candy on Friday evening – something that just brings joy and energy."
The collaboration is available at Soulland.com and selected retailers.