Meets the Nordics' secret beauty weapon and a seriously rich source of antioxidants
All products featured on Vogue are independently selected by our editors. However, when you buy something through our retail links, we may earn an affiliate commission.
It's no coincidence that the most powerful skincare ingredients are often cultivated in the least hospitable places.
Cloudberry, a berry native to Scandinavia, is no exception. Often found growing in the wild between sprawling fjords, on meadows and glacial mountains, this tart golden fruit survives Arctic temperatures as cold as -40F. All the more impressive is its ability to clock up twice as much vitamin C than an orange during the short-lived Nordic summer, a feat that has earned it the nickname 'Scandinavian Gold'.
"Studies show that 100 grams of cloudberry contains twice as much vitamin C as 100 grams of oranges," says Christinah Nicolaisen, co-founder of Eleni & Chris, a beauty brand that features cloudberry in every product across its skin and hair care portfolio. "Cloudberry is our super berry and the most significant discovery in anti-ageing ingredients for over a decade."
What are cloudberries?
As its moniker implies, this cloud shaped, boreal yellow berry (scientifically known as Rubus Chamaemorus) originates from the northern parts of Scandinavia. It is predominantly grown in the wild, making its much-anticipated appearance between August and September each year. Similar to truffle collecting, the locations where the berries are grown are kept secret and handed down through generations of pickers to ensure responsible harvesting and best environmental practices are preserved.
Cloudberry is our super berry and the most significant discovery in anti-ageing ingredients for over a decade
Christinah Nicolaisen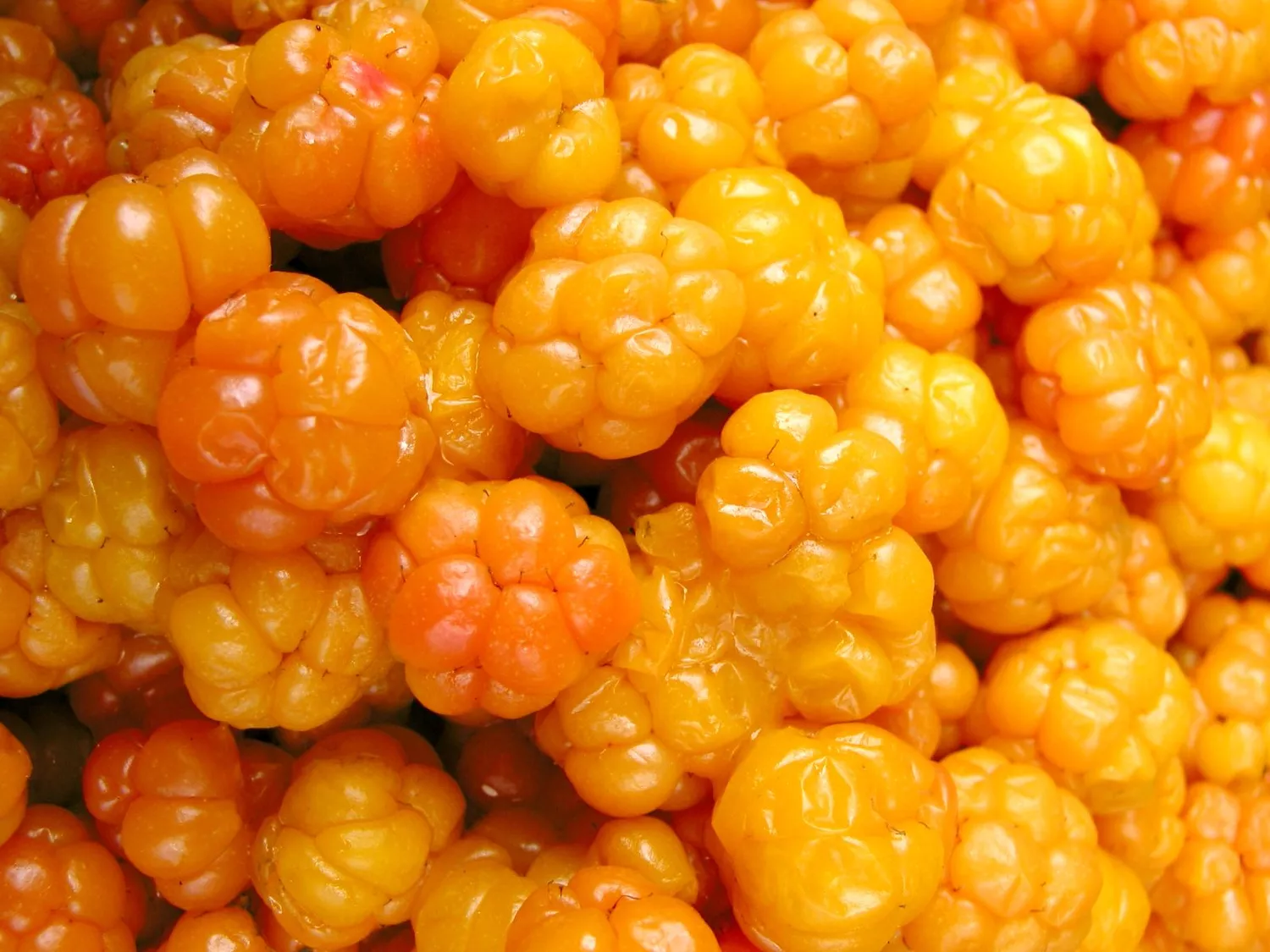 What are the benefits of including cloudberries into your skincare routine?
Despite sounding like the type of comical berry a Smurf might get drunk on, cloudberry is a seriously rich source of antioxidants – nature's front line response to pollution and UV rays. "Alongside vitamin C, cloudberry also contains vitamin E, another powerful antioxidant, to shield skin from harmful free radicals that attack proteins like collagen," explains Nicolaisen.
But the real fairytale happens when you apply the cloudberry seed oil. For the past 20 years, Lumene has upcycled cloudberries from the food industry and then extracted the seed oil, which is prized for its omega fatty acids to help bolster the skin barrier.
"Omega fatty acids are the backbone components of all natural oils," explains Tiina Isohanni, vice president of R&D & Sustainability at Lumene. "Cloudberry seed oil contains omega-3 and omega 6-fatty acids to help skin retain moisture." Indeed, cloudberry is said to soothe and protect all skin types, especially those prone to dryness and sensitivity, as well as calm an irritable scalp.
These omegas fatty acids bump up against a host of other skin heroes in the oil. "Cloudberry is also one of the best sources of ellagic tannins, which have antioxidant and skin-brightening properties – not to mention beta-carotene, which is transformed into retinol by enzymes in the skin," adds Isohanni. In other words, if you want a flawless glow and to improve cell turnover, pigmentation and fine lines, cloudberry is the place to start.
---
The best products to incorporate Cloudberries in your skincare routine