If you suffer from sensitive skin or an inflammatory skin condition, finding an over-the-counter skincare product can be a minefield. One botanical that is coming to the rescue in soothing creams and high-tech formulations designed for rosacea, is bisabolol
All products featured on Vogue are independently selected by our editors. However, when you buy something through our retail links, we may earn an affiliate commission.
Mention chamomile and thoughts immediately turn to a herbal tea to sooth jangly nerves or to ease you into sleep. But chamomile tea was also historically used by Egyptians, Greeks, and Romans to treat wounds and promote healing, largely thanks to special components in its oil, including bisabolol.
While bisabolol doesn't tend to be the headline ingredient in a skincare product, it quietly delivers its anti-inflammatory, antibacterial and antiviral properties when you need it most. Here Emelie Sundesten, product developer at CAIA Cosmetics gives us the low-down on this quietly powerful active.
What is bisabolol?
"Bisabolol, which is also known as alpha bisabolol or a-bisabolol, is a natural ingredient that is beneficial to the skin in several ways: it has soothing, antimicrobial, antioxidant, anti-ageing and skin-lightening properties," says Sundesten. "It is also used in cosmetics and skincare products as a fragrance."
What are the benefits of bisabolol for skin?
Bisabolol is known to dial down redness and for this reason it is often found in products designed to ease inflammatory skin conditions such as rosacea.
"Bisabolol is a well-known skin soothing agent," Sundesten explains. "It is commonly found in many personal care products, including moisturisers, cleansers and serums. It often plays a bio-active skin-calming role thanks to its anti-inflammatory properties and shows up in many products designed for sensitive skin."
She continues, "beyond its soothing properties, research indicates bisabolol may have some discolouration-fading capabilities. The naturally sweet, slightly floral scent of bisabolol means it is sometimes used in higher amounts to impart fragrance to a formula. However, in lower amounts it doesn't impart much, if any, scent and its soothing compounds easily outweigh any risk of irritation."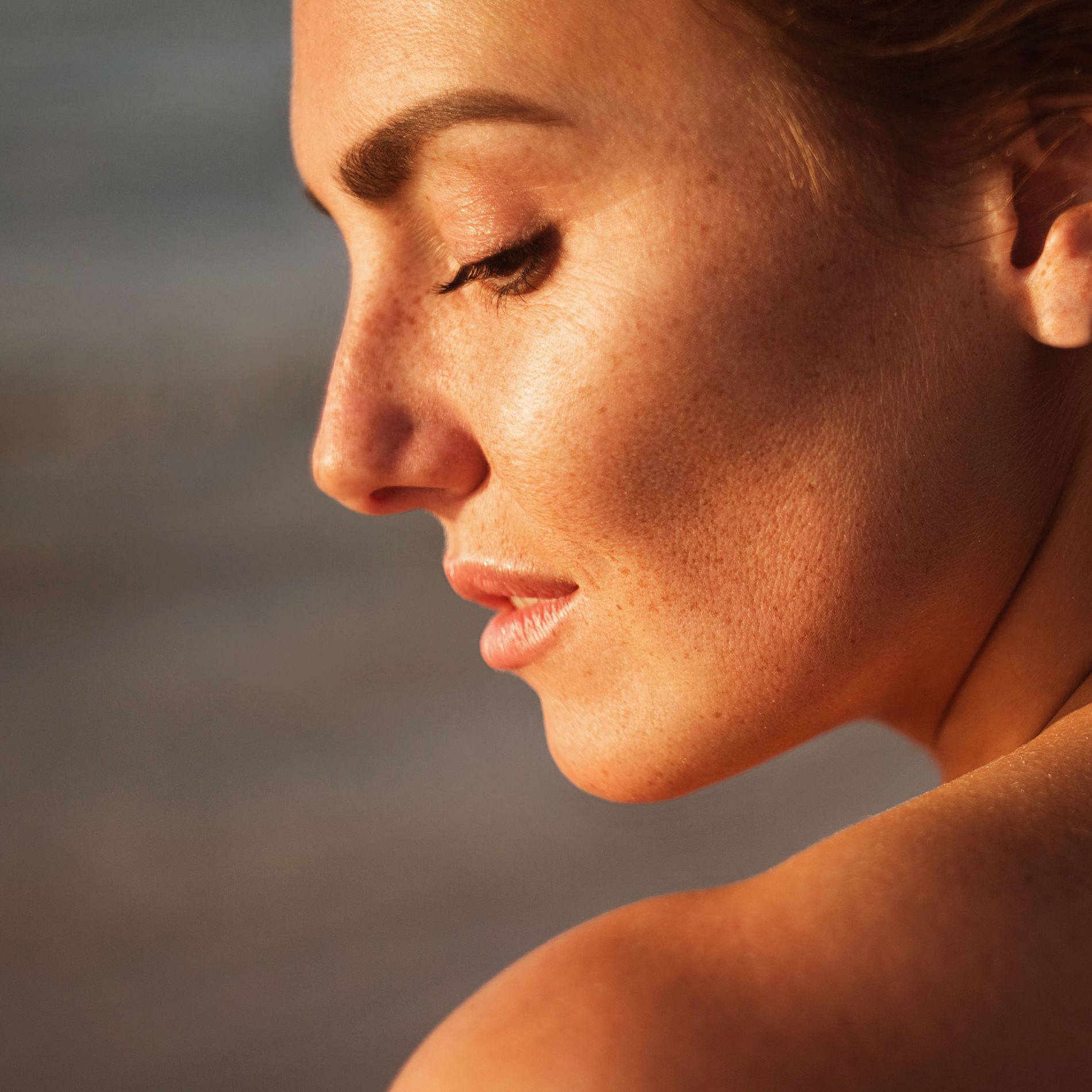 Photo: Getty
What skin types benefit most from using bisabolol?
"Bisabolol is safe to use even on sensitive skin," says Sundesten. "However, like many essential oils, it may cause irritation in some skin types. So even though bisabolol is non-toxic and soothing for sensitive skin, some individuals may have an allergic reaction to bisabolol. Before using any skin care solution, always check the ingredients label."
What time of year do you need to use bisabolol most?
"As Bisabolol soothes inflammation, stimulates skin's healing, disinfects and deeply moisturises, the ingredient can be beneficial during all seasons for healing sun burns and dry skin," recommends Sundesten.
How should you use bisabolol?
"Bisabolol can be used twice daily," says Sundesten. "It is safe to use with most ingredients and its soothing properties means it can be comfortably combined with other actives." In fact, bisabolol can also be found in retinol formulas as it helps to temper the effects of this gnarly ingredient.
---
The best products with bisabolol