This age-old remedy for irritated skin has multiple uses in a modern skincare routine. Here's how to incorporate oats alongside your usual actives and to boost your skin's moisture levels
All products featured on Vogue are independently selected by our editors. However, when you buy something through our retail links, we may earn an affiliate commission.
Nordic oats are a cornerstone of Scandinavian skincare brands such as Nóttnuit, Lumene and Bjork and Berries, whether they take the form of colloidal oatmeal or lipids from oat kernel extract.
Think of colloidal oatmeal and baths laced with the beige powder no doubt spring to mind. Renowned as offering immediate relief for those prone to dry, itchy, eczema-prone skin, colloidal oatmeal has already cemented its reputation as a skin soother.
But did you know that colloidal oatmeal can be used alongside retinol and alpha-hydroxy acids AHAs, such as glycolic acid, because it acts like a buffer to any potential irritation? Or that oat kernel extract hydrates the skin and keeps its protective barrier healthy and happy? No? Scroll down for everything you need to know...
What is colloidal oatmeal?
Colloidal oatmeal is essentially ground oatmeal, which is then boiled to create the extract often found in thick moisturisers, shampoos and bath creams. It also contains natural compounds called saponins, which foam up, so colloidal oatmeal is often an ingredient used in cleansers.
Another oat derivative found on ingredients lists is Avena Sativa (Oat) Kernel. This extract contains a powerful complex of skin-identical lipids to help repair and strengthen the skin's own lipid barrier, prevent water loss and protect the skin's elasticity and firmness, according to Stockholm-based skincare brand Nóttnuit.
While Lumene is the first company in the world to use prebiotic xylitol made from oat hulls, which hydrates the skin and supports its protective barrier.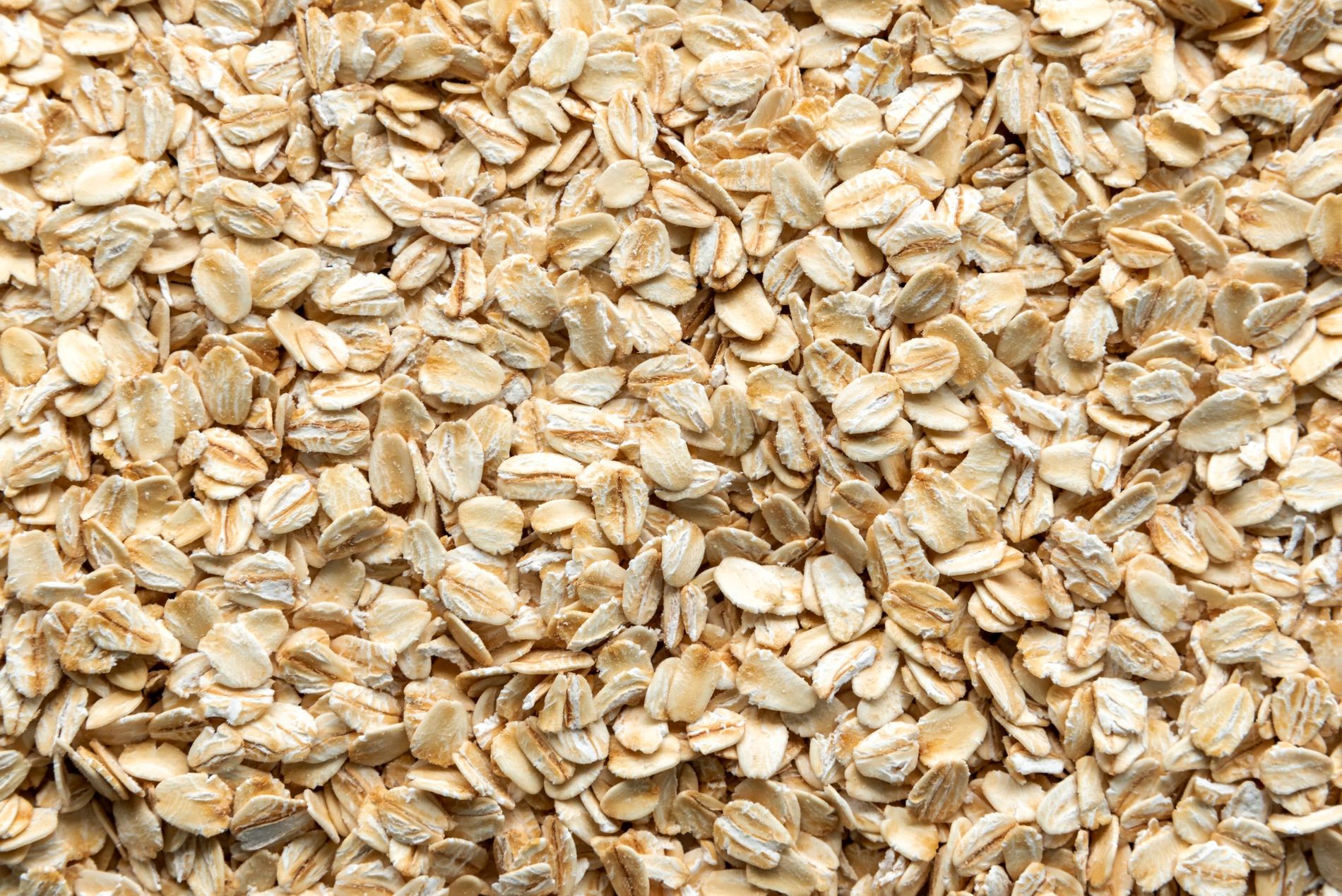 Photo: Getty
What are the benefits of colloidal oatmeal for skin?
Isabelle Lewenhaupt, CEO and owner of Bjork and Berries, first discovered oats in a recipe book from the 18th century, when healers used it to treat wounds and rashes. On account of the high concentration of beta-glucan, which not only acts as an anti-inflammatory but also stimulates cell renewal, oats accelerate the healing process, she says. Ergo certified organic oat kernel flour is one of the brand's key natural ingredients.
Colloidal oatmeal, a courser version of oat kernel flour, calms redness and irritation thanks to its emollient properties, anti-inflammatory phenols and vitamin E.
It also helps to bolster the skin barrier. With a smorgasbord of peels, acids, exfoliators and high-strength actives at our disposal, modern skincare routines are often too aggressive and impair the skin barrier, causing it to become "depleted of water and lipids in the outermost layer," says Dana Nel, skin therapist at Bjork and Berries. One clinical study found that colloidal oatmeal helps to strengthen the skin's protective barrier by creating a film on top of the skin's surface.
Add to this the high concentration of starch and beta-glucans, which contribute to its water-binding properties, and the skin-identical lipids, it's no wonder oats effectively trap moisture in the skin.
What skin types benefit most from using colloidal oatmeal?
All skin types can use colloidal oatmeal to hydrate their skin but it is especially beneficial for those suffering from dry skin, dermatitis and eczema. You can also grind oats into a powder at home and add them to a bath to counter skin flare-ups or to simply rehydrate parched limbs in winter.