For this year's Pride celebrations, the key cities across Scandinavia have exciting events and parades in store, each with a unique twist on individual themes
Following the senseless tragedy that occurred during Oslo Pride last year, commemorating the lives of the two people lost and 21 wounded, the Scandinavian communities – especially in Norway – are preparing to come together in 2023 in a way that is not only more powerful but also more unified than ever before.
Known for our generally progressive and accepting societies, Pride – which takes place in the Nordics a little later than International Pride Month – is an important time for our region to celebrate its rich diversity and LGBTQIA+ communities. People from all walks of life are represented in the colourful parades, parties, and cultural events that take place all the Nordic cities, from Gothenburg through to Reykjavik.
Below, in anticipation of one of the most colourful and joyous times of the year, Vogue Scandinavia rounds up the key Pride events – and respective itineraries – to know across the Nordics.
Gothenburg (5th - 11th June)
Kicking off this year's Scandinavian celebrations in June is the city of Gothenburg, with the theme of 'sports from a LGBTQIA+ perspective'. Each year, members of Gothenburg's LGBTQIA+ community and their allies gather for West Pride, an event spearheaded by the group that paved the way for greater acceptance and inclusion.
The program includes the highly anticipated Pride Parade. Departing from Gibraltarvallen, the route will continue along various streets, including Gibraltargatan, Viktor Rydbergsgatan, Götaplatsen, Kungsportsavenyn, concluding at Bältesspännarparken.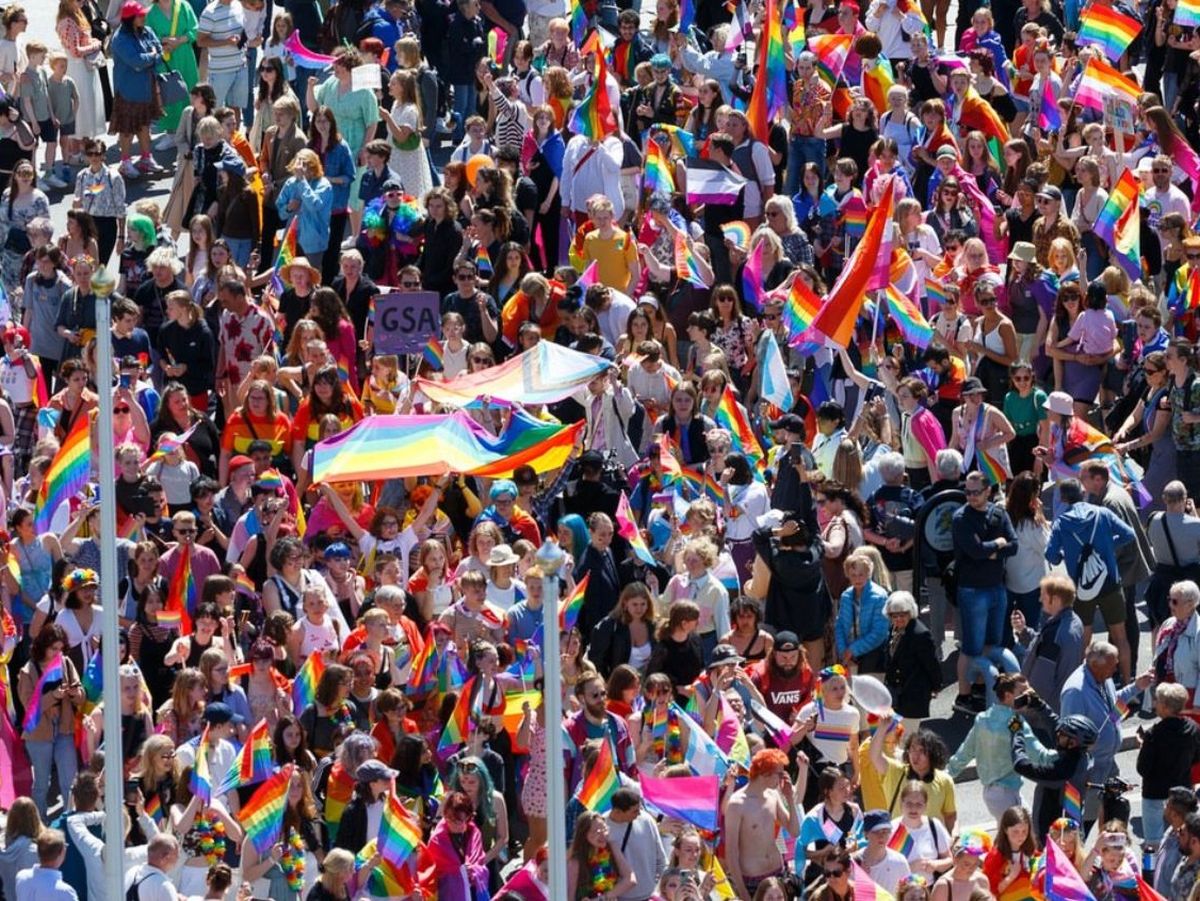 Gothenburg West Pride Parade in 2022 . Photo: West pride instagram
Helsinki (26th June - 2nd July)
Helsinki has pulled out all the stops with its plans for Pride this year, centred around the theme of 'joy and riot', or in Finnish, 'riemu ja kapina'. Beginning on June 26 and continuing through July 2, the official Pride program will feature events like the traditional Saturday parade and park party. Inspired by the refusal to hide or remain silent, the event will be closely tied with human rights campaigning and will broaden its advocacy to include all individuals, including children and young people.
A special extension to this year's Pride program in Helsinki is a cooperation with Espoo as an official city partner, resulting in a range of activities, meeting spaces, performances, workshops and discussions.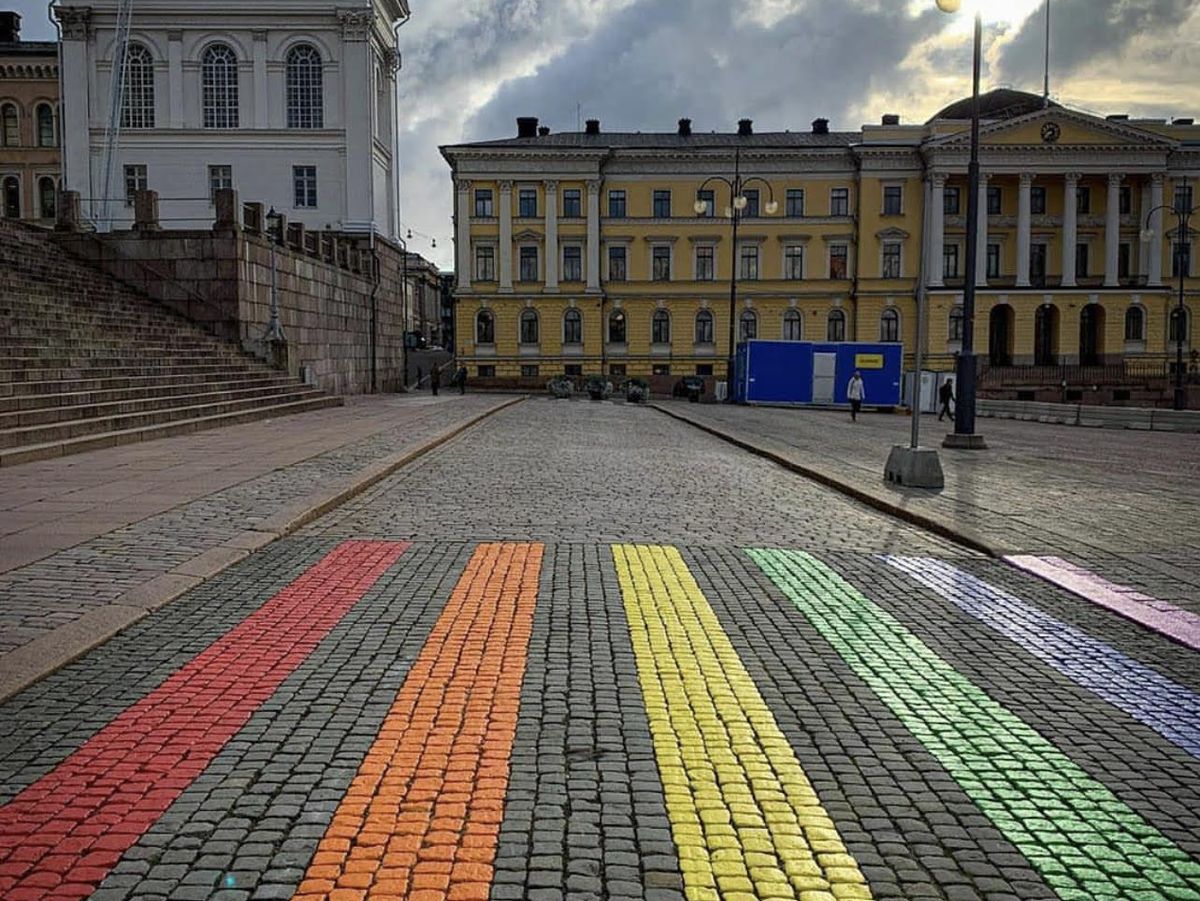 Helsinki Pride 2022. Photo: Helsinikipride instagram
Oslo (23rd June - 1st July)
Attracting over 40,000 people annually, Oslo Pride (known locally as Skeive Dager) has drawn visitors from all over Scandinavia and beyond – filling the city with exciting energy. This year, the main event takes place in a tented village in the city's harbour and is one of the highlights of the LGBTQIA+ calendar. Food, beer tents, markets, and various celebrations will be available in this space, and on 1st July, visitors will witness the joyous Pride Parade with its colourful floats, buses, and cars making their way from Platous Street to City Hall. During Pride, be sure to make a visit to the city's iconic gay bars such as the world-famous London Pub, for the full experience.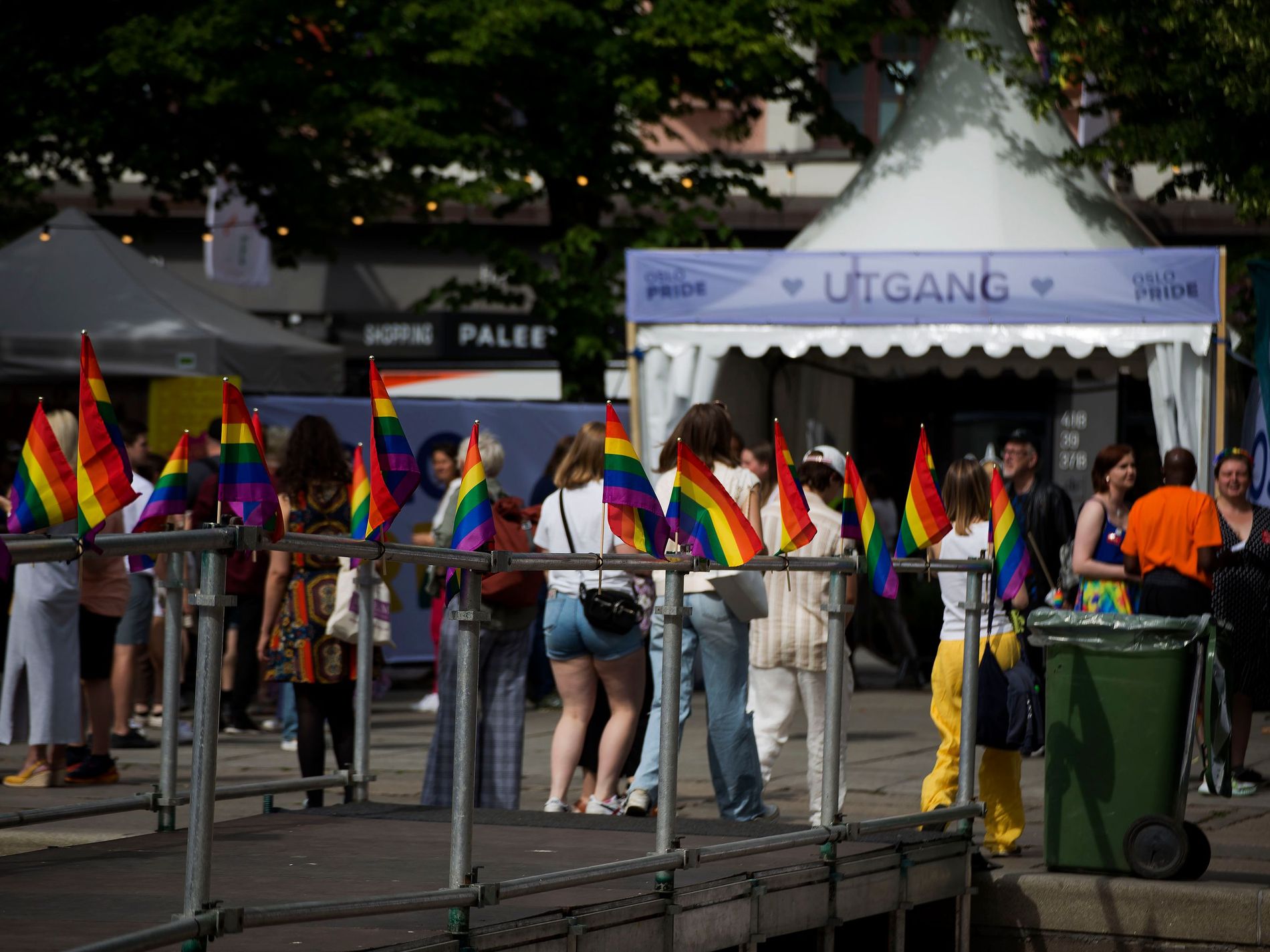 Oslo Pride Park 2022. Photo: Oslopride
Stockholm (31st July - 6th August)
'Celebrate diversity' is the theme of this year's Stockholm Pride, a non-profit organisation governed by its members that is responsible for organising the city's annual vibrant festival. From 31st July to 4th August, Pride House will host a variety of activities and workshops, including open discussions with organisations and political parties about the issues facing the LGBTQIA+ community.
Pride Park will be held in Östermalm from 2nd to 5th August and feature a wide variety of artists, exhibitions and bars, while the Pride Parade, which is the largest in all of Scandinavia with around 50,000 participants, will serve as a powerful demonstration for the right to love whomever one chooses. Beginning near city hall on Saturday, August 5 at 1 p.m., this spectacular event will journey over four kilometres back to Pride Park.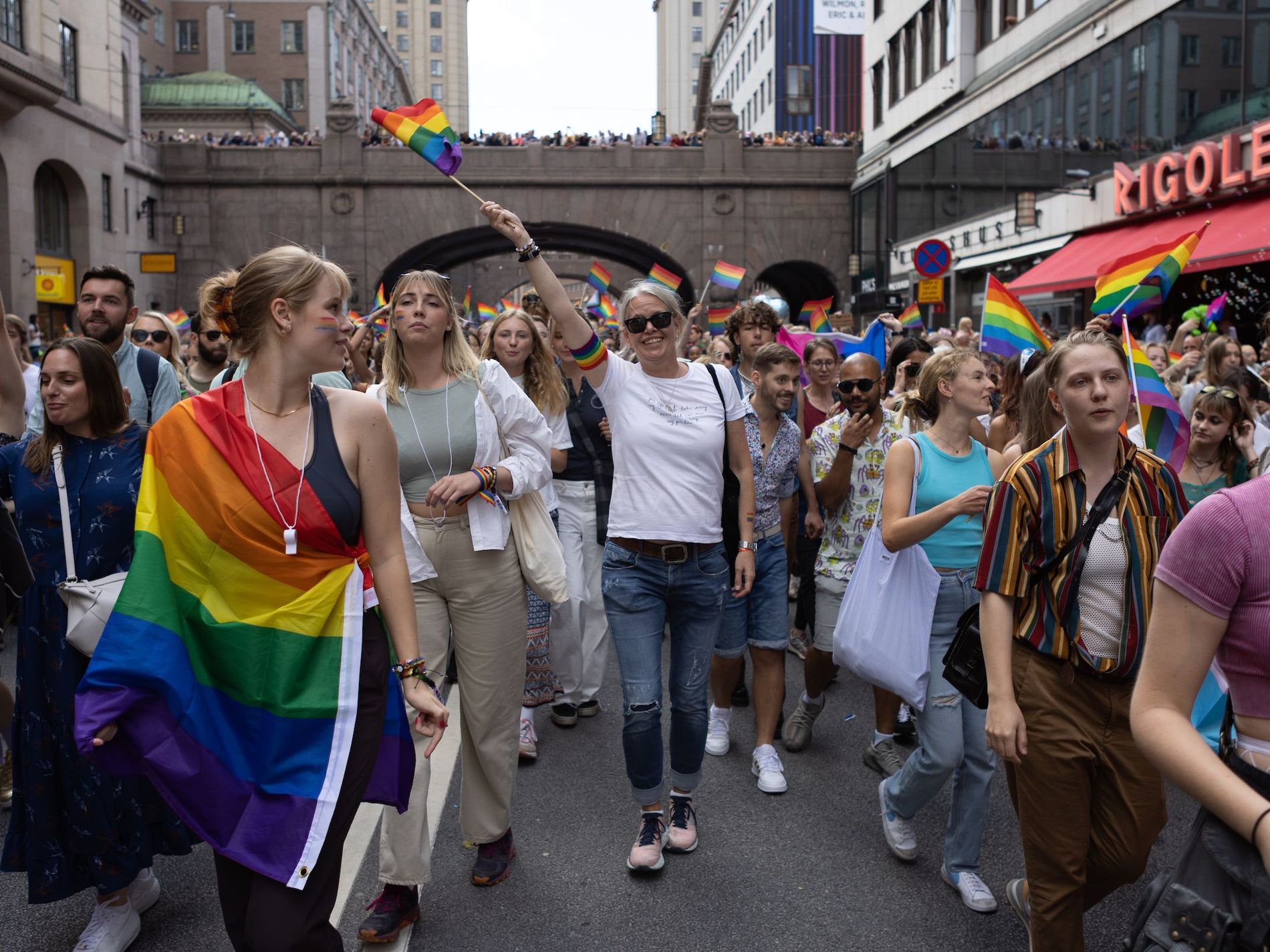 Stockholm pride parade 2022. Photo: Lars-Bohlin
Reykjavik (8th - 13th August)
"Hinsegin dagar" (Queer Days) is Reykjavik's Pride event of the year, bringing together all of Iceland to celebrate freedom and authenticity. Prepare for six exciting days full of concerts, talks, queer cruises, parties, and gallery openings, as well as the annual pride parade and post-parade dance party. The opening ceremony will officially kick off the festivities on August 8th, marking one of the most significant nights during Reykjavik Pride.
The Pride Ball is another night to look forward to, located outside the city centre, with live performances, a DJ, and dancing. Furthermore, the main event of the six day festival, the Pride March, will take place on August 12th at 12 p.m. Following Tkniskólinn, the route will go through Kólavörustgur, Laugavegur, Bankastrti, Frkirkjuvegur, and Sóleyjargata before ending with a concert in Hljómaskálagarur. Concerts, local and international acts, drag queens, DJs, and exhilarating live performances continue the party at Hljómaskálagarur afterwards.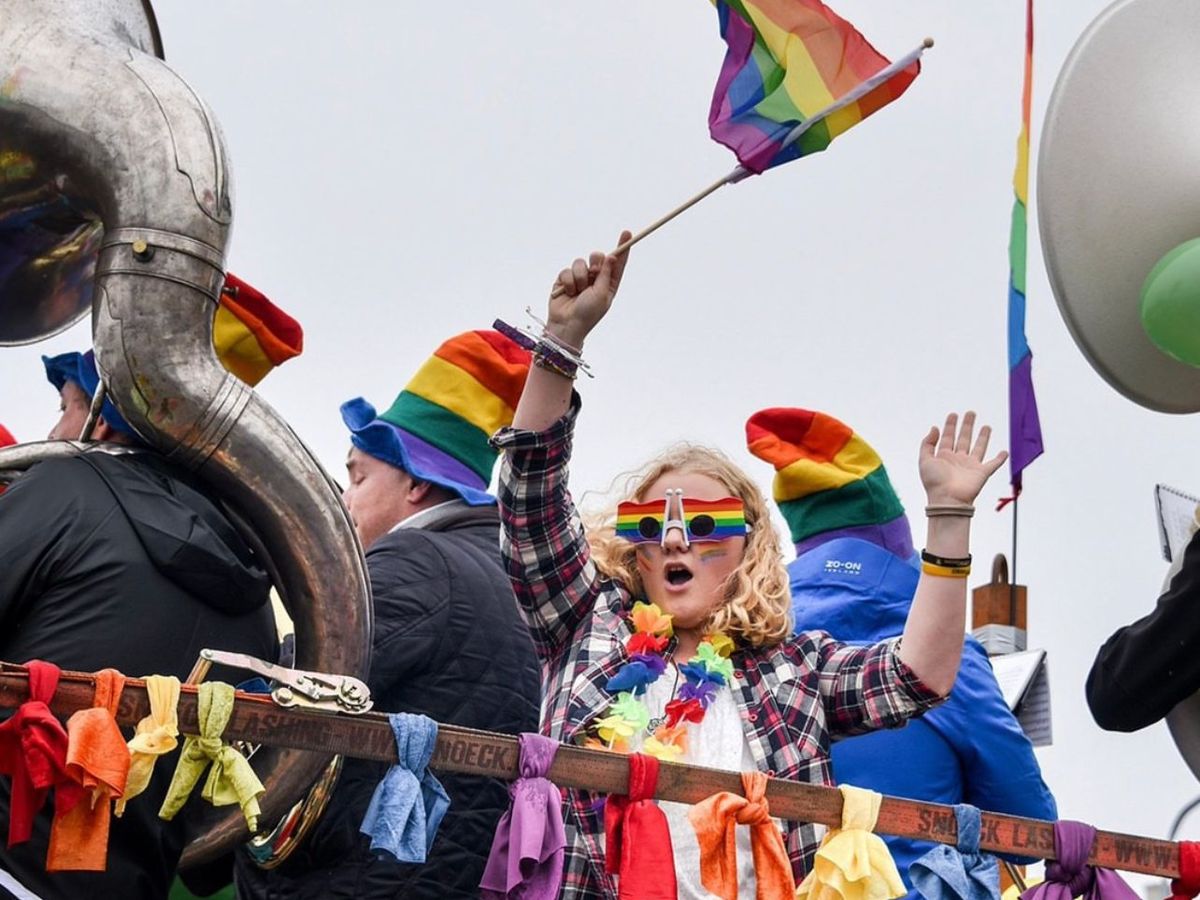 Reykjavik pride 2022. Photo: Reykjavikpride instagram
Copenhagen (12th - 20 August)
Copenhagen Pride will hold particular significance this year, as the 90th anniversary of the decriminalisation of homosexuality in Denmark. Centred around the thematic message of 'come together', this year's program will promote unity and resilience.
Copenhagen's Pride Parade, on 19th August, is an international phenomenon and the event's beating heart, demonstrating acceptance and equal rights for all LGBTQIA+ individuals, including homosexual, bisexual, transgender, intersex, asexual, and queer people. Beyond the parade, there are many other events and activities, with the centre of the Danish capital's transformed into 'Pride Square', a hub of entertainment and solidarity situated at Radhuspladsen and Stroget. The stage plays host to nightly performances, ranging from throwbacks to the '70s and '80s to Swedish and Eurovision music. An unforgettable night of celebration and solidarity is guaranteed at Red Shoe Gifts' Pride Closing Party, featuring performances by the talented Miz Cracker and energising music from DJs Bebulah and Schaarup.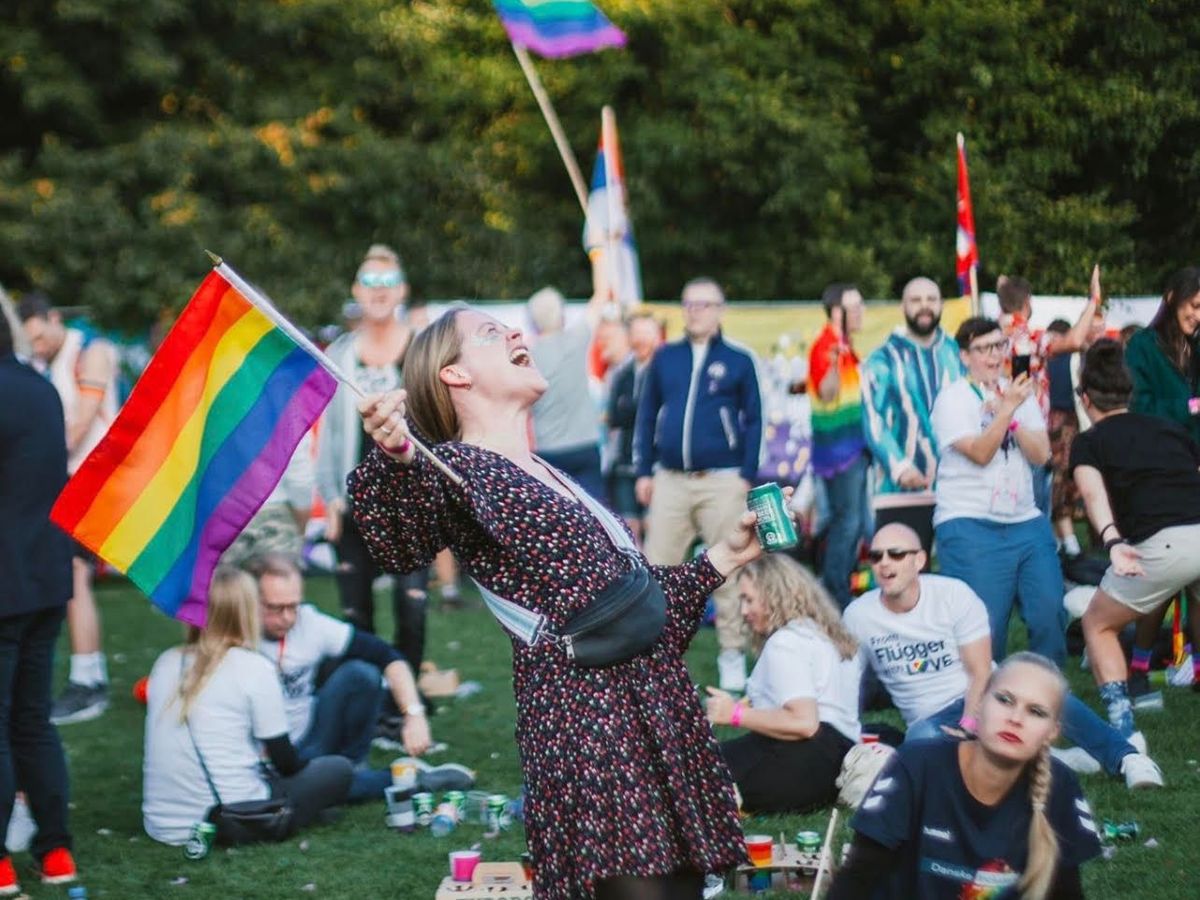 Copenhagen pride 2022. Photo: Copenhagenpride instagram