Vogue Scandinavia chats to Cathrine Saks and Barbara Potts moments after they were bestowed the esteemed Danish Wessel & Vett Fashion Prize last night
"You are sitting with two very, very happy girls right now," Cathrine Saks, co-founder of Saks Potts, tells me, her face beaming. It's mere moments after it's been announced that the beloved Danish brand has nabbed the coveted Wessel & Vett Fashion Prize, and the excitement is palpable even through our video call. We're joined by her co-founder, Barbara Potts, who is equally thrilled. "We've had quite an intensive day," Potts says. "But now we're here, it's amazing and means so much to us."
For over a decade, the Wessel & Vett Fashion Prize (formerly dubbed Magasin du Nord) has fostered Danish design talent and firmly cemented its place as Scandinavia's most prestigious independent fashion award. The winner takes home a cash prize of €40,000, our region's most prominent talent accolade, while receiving substantial support from Copenhagen Fashion Week, including extensive communication and inclusion in the event's official activities.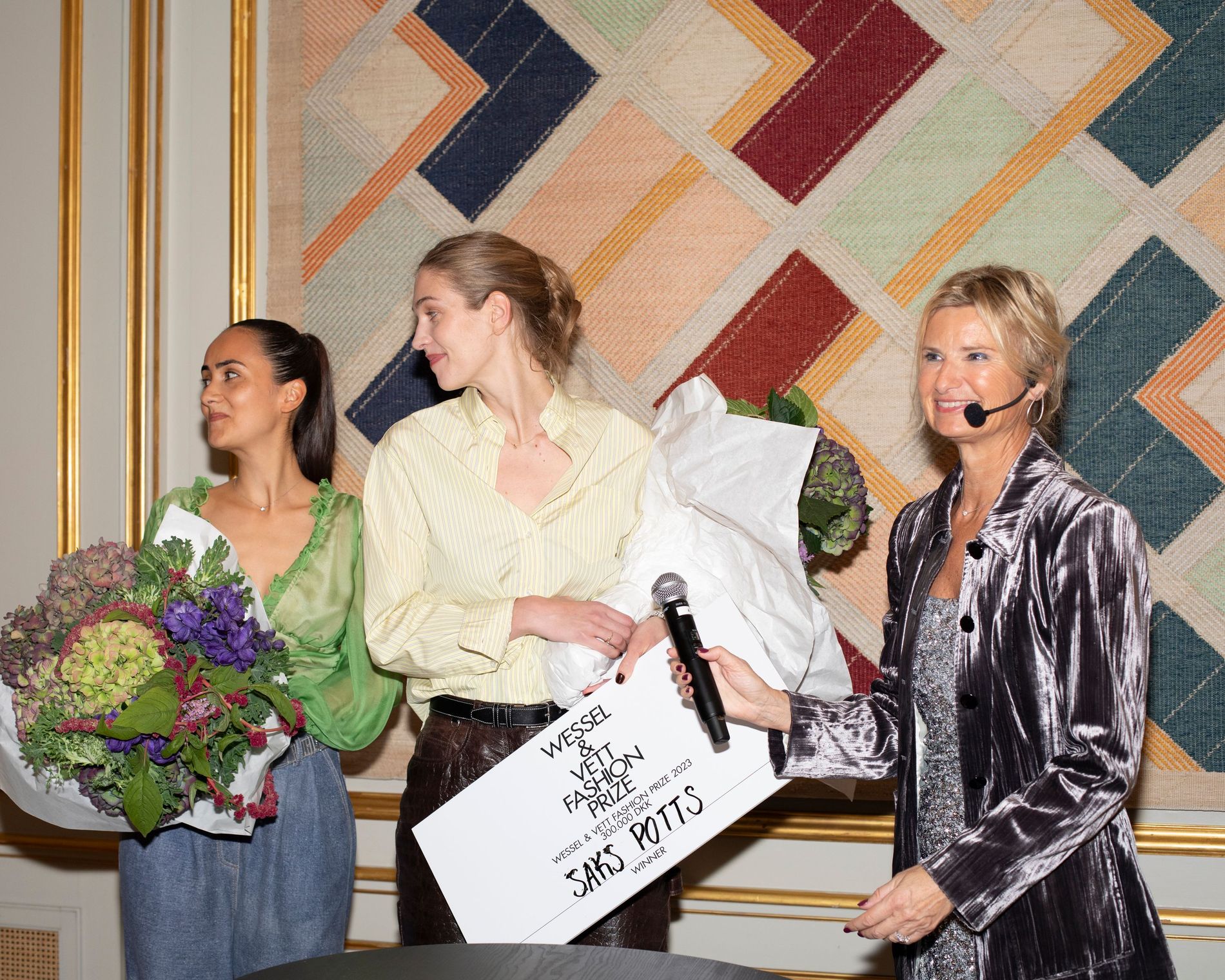 In previous years, Wessel & Vett has been solely open to emerging Danish designers; however, for 2023, a decision was made to also welcome established brands and experienced designers. "This [change] reflects our commitment to recognising not just talent but the potential to shape global fashion. Our mission is clear – empowering the next generation of Danish fashion entrepreneurs," says Nina Wedell-Wedellsborg, founder of the Wessel & Vett Fashion Prize. "This year's winner, Saks Potts, demonstrates remarkable growth with a clear vision of every business aspect, possessing the essential skills for success in today's fashion world."
Yesterday, at the grand finale held in Copenhagen's Designmuseum, Saks Potts were up against tough competition: Forza Collective and Heliot Emil. During the day, the finalists presented their brand and business strategy to an elite panel of judges boasting industry heavyweights such as Ganni's Nicolaj Reffstrup, Soulland's Silas Oda Adler and Cecilie Thorsmark, the CEO of Copenhagen Fashion Week. The brands were assessed based on their design talent, sustainable vision, innovation, creativity and entrepreneurial spirit.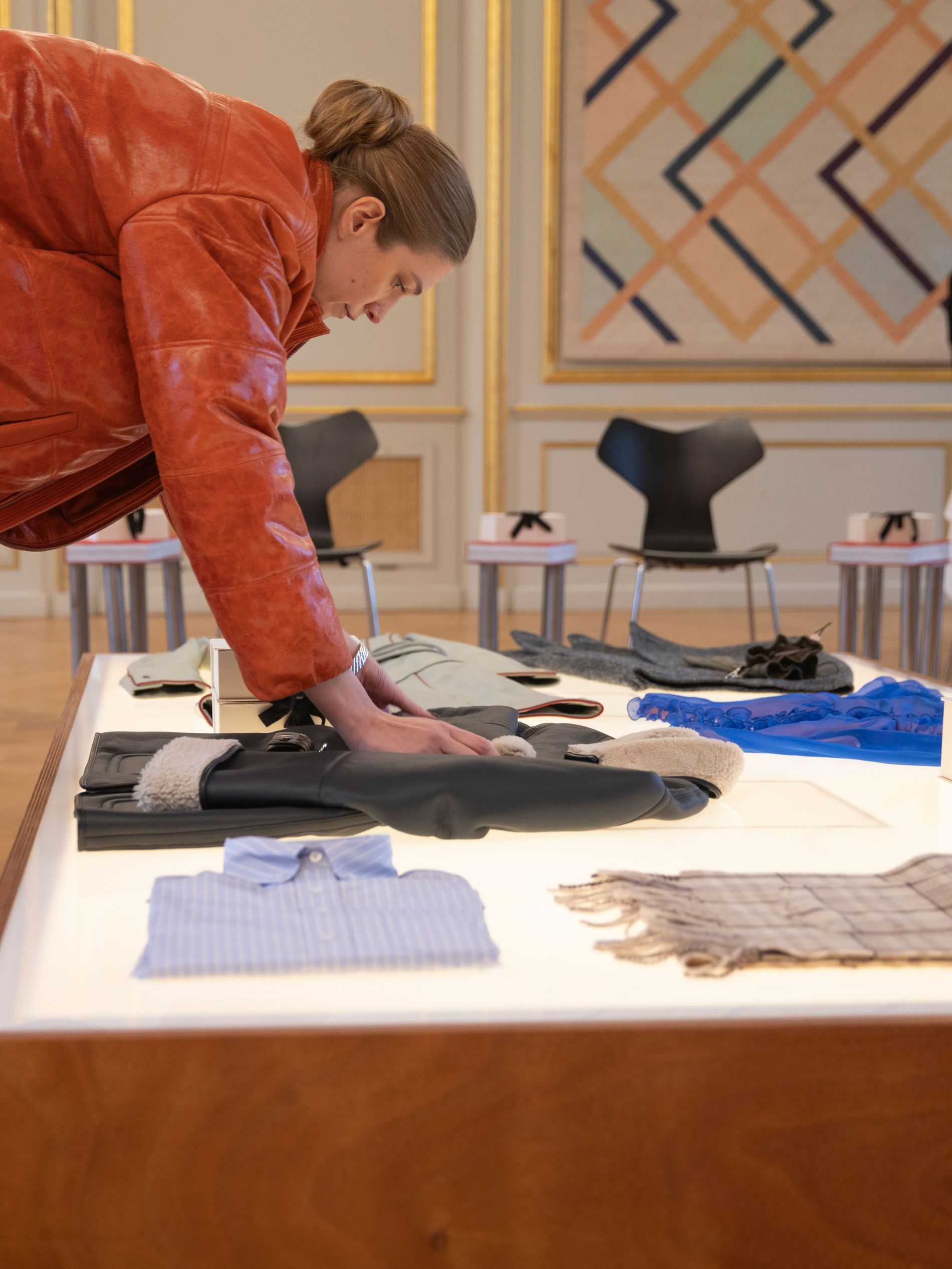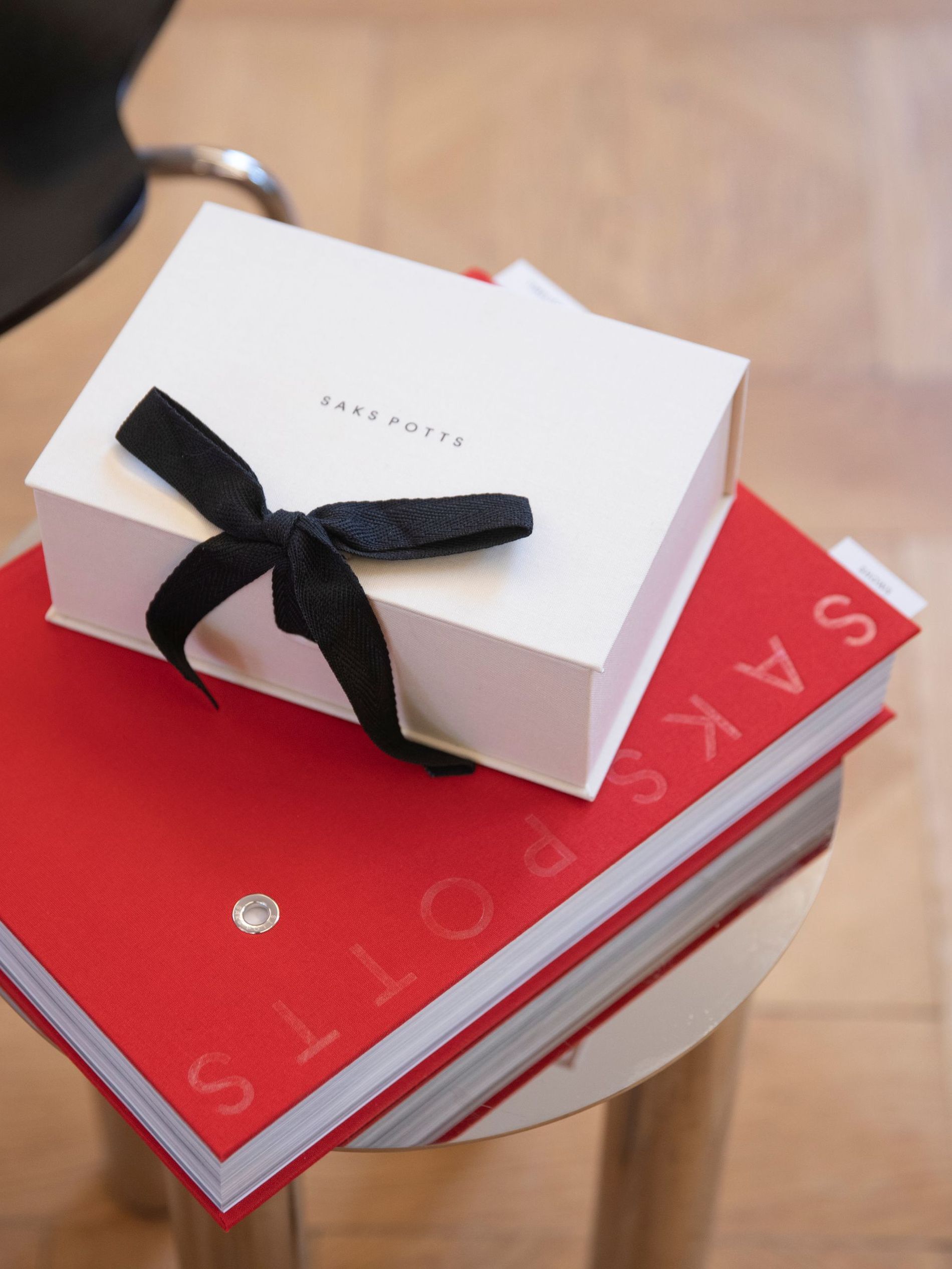 "I actually broke my ankle in the office while preparing for our presentation – I've been jumping around so much," Saks says with a laugh. Saks Potts has already been shortlisted for Wessel & Vett once in 2016, and the founders decided that the prize will be theirs this year. "It is a team effort and we have worked so much the last few weeks," Potts says. For their final presentation, the duo set out to create "a full Saks Potts experience" that caters to all senses, just like the label's shows tend to do. To take the judges on Saks Potts' journey that began almost a decade ago, the pair showcased their favourite pieces from recent and past collections (laid out on a special light table the women built for the occasion) and put their story on the pages of a self-made, 500-page book that charts all of Saks Potts' highlights from the past nine years.
Saks Potts demonstrates remarkable growth with a clear vision of every business aspect, possessing the essential skills for success in today's fashion world
Nina Wedell-Wedellsborg
"I think our success lies a lot in the values that we have in our company and the values that Barbara and I are so deeply rooted in," says Saks. "We are a really authentic brand and we have this unconventional way of thinking and doing our business." And with Saks Potts' cool-girl aesthetic, high-quality materials and utmost craftsmanship, it's hardly surprising that the brand's pieces have found their way into the wardrobes of it-girls and A-listers alike.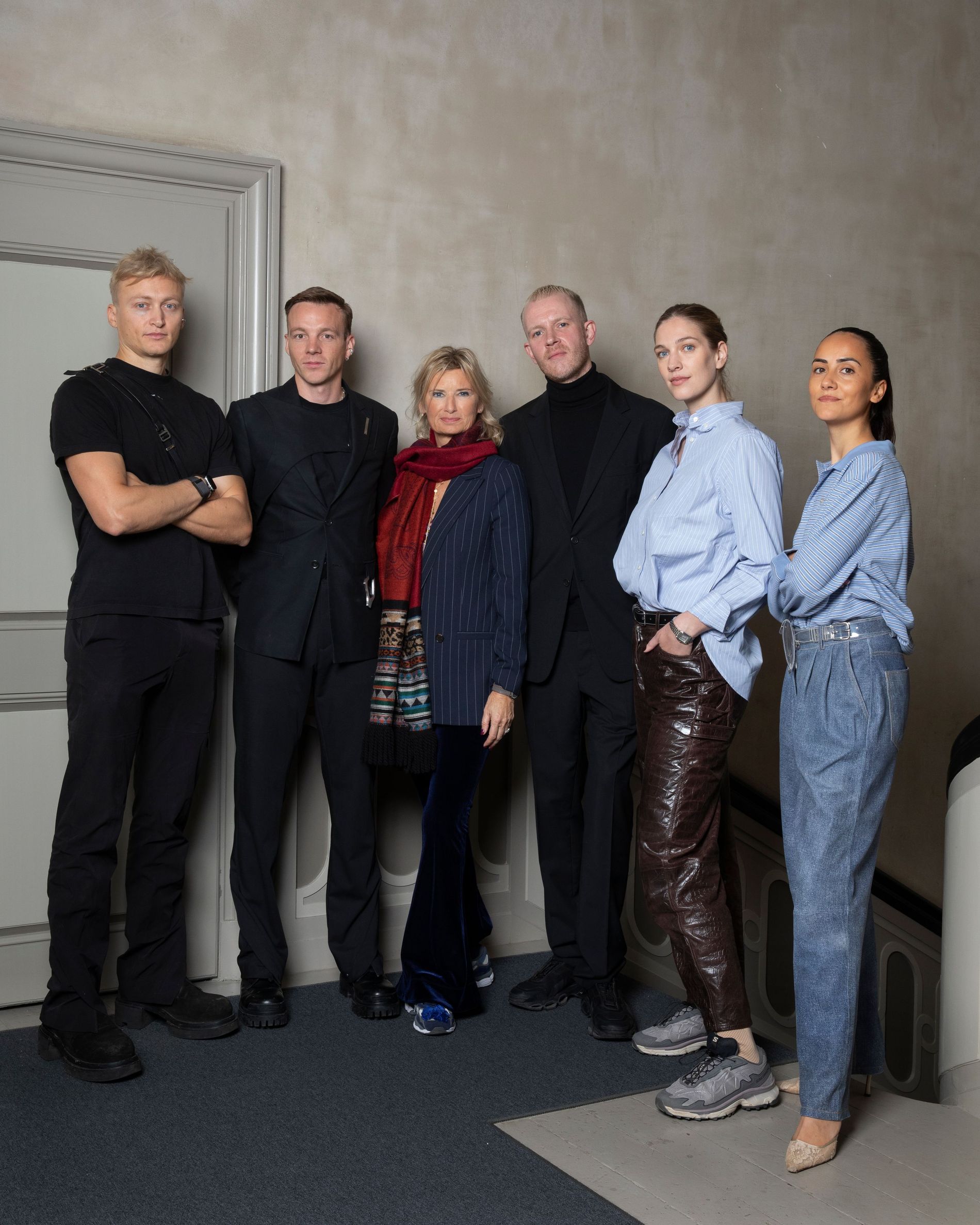 Finalists Heliot Emil, Forza Collective and Saks Potts with Nina Wedell-Wedellsborg. Photo: Tine Bek
While sustainability is already at the forefront of Saks Potts' operations, the founders are adamant about using the award money to make their brand even more eco-friendly. With an ultimate goal of achieving the Butterfly Mark, the pair says a part of the grant will go towards a partnership with Positive Luxury, the company behind the mark, which provides sustainability expertise and guidance for luxury fashion labels. Having just 12 full-time employees at the moment, Saks and Potts also plan on expanding their team to achieve a complete focus on aspects like sustainability improvement. "This prize will help us a lot in making an even more positive contribution to the fashion industry," the duo say.
But first, it's time to celebrate. "We talked with our team and friends and we said that if we're so lucky that we win, we are going out tonight," Saks says.