With their landmark FW21 show, and a collaboration with Manolo Blahnik on the way Cathrine Saks and Barbara Potts are making some big changes at Saks Potts
Though the brand seemingly arrived fully formed, recently, Saks Potts has evolved. Or perhaps it is founders Cathrine Saks and Barbara Potts who have evolved. Is there a difference?
At any rate, today's FW21 collection (yes, you read the season correctly) marks a new design ethos, a new distribution method and a landmark new collaboration for one of Copenhagen's buzziest brands. But to best appreciate where Saks Potts is going, you must first consider how far they've come.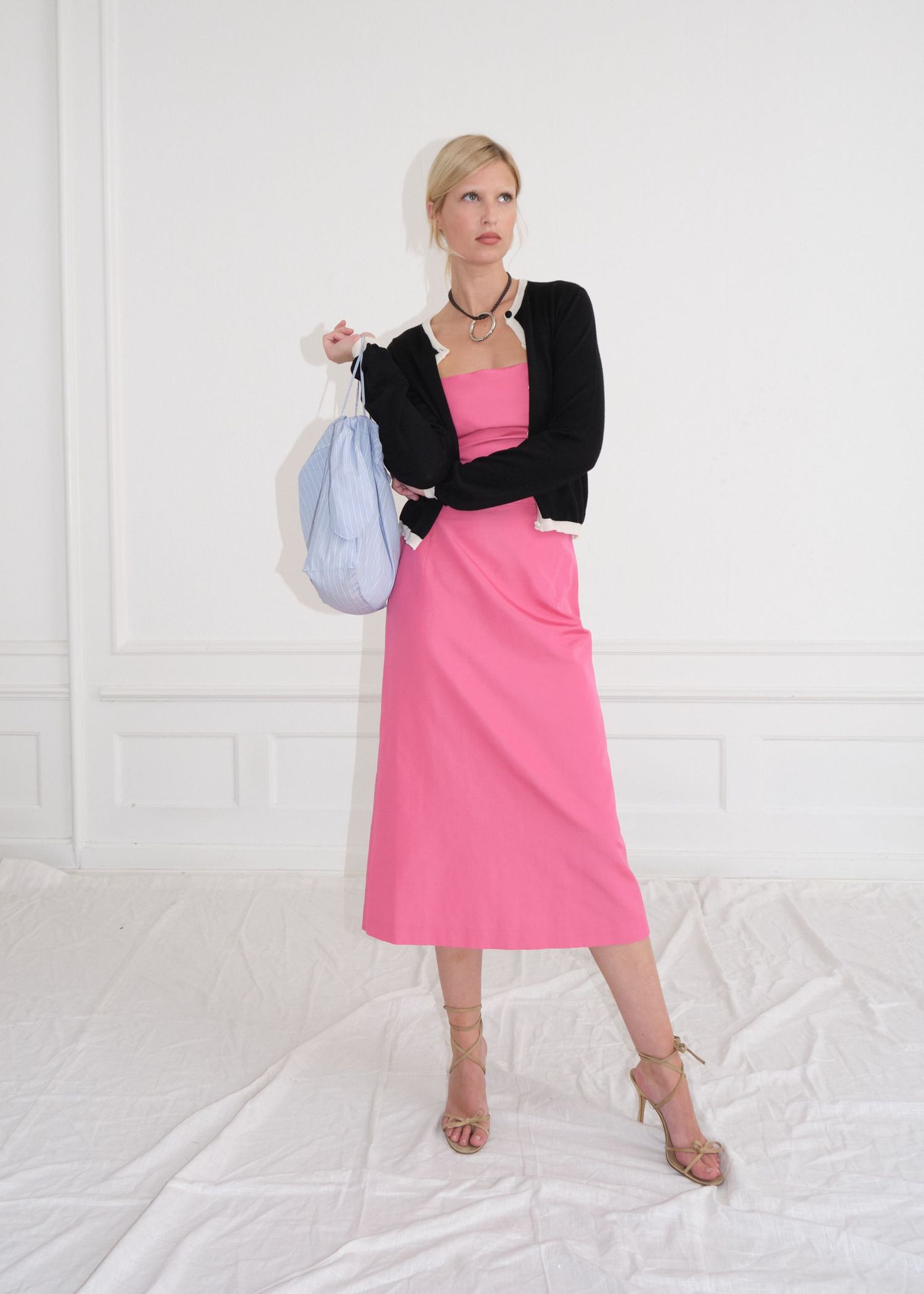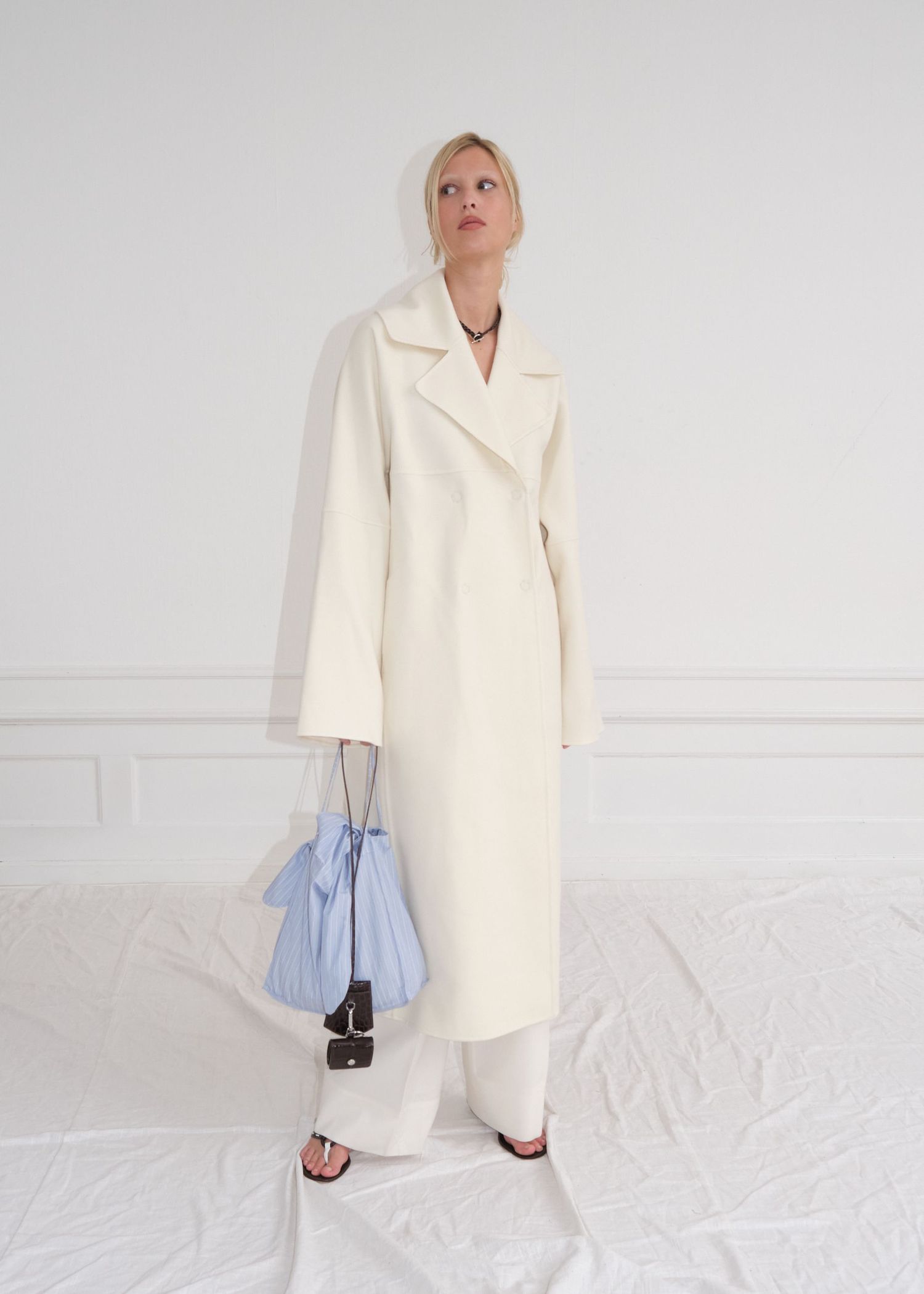 The duo, who met in kindergarten in their native Copenhagen, famously founded their eponymous brand at just 19 and 20 years old. "We had a lot of very corporate meetings, and sometimes people were like, 'Are these the girls we have been talking to?'" Potts tells me over video chat. "They thought we were going to be in our thirties or something."
The young designers-slash-entrepreneurs were undeterred. "When we were in meetings like that, we were quite stubborn to show people we were here to do it one hundred percent," adds Saks. The two girls are in separate video squares — Saks sitting at the brand's office, Potts at home, against a backdrop of books. "It wasn't just a cosy project with your best friend."
Moments later, their irresistible candy coloured coats, with their oversized fur collars and cuffs, would be worn by Kendall Jenner, Bella Hadid and Cardi B, instantly turning the brand into a full-blown phenomenon. But it wasn't the copious celebrity endorsements that sparked the "we've made it" epiphany. "I remember the moment so clearly," says Potts. "Catherine and I were sitting at this cafe in Korea and we saw sitting next to us four beautiful Korean women, and two of them were wearing Saks Potts. One of them was a bit older, and one was a young girl. And we were like… What?!" Saks Potts had gone global.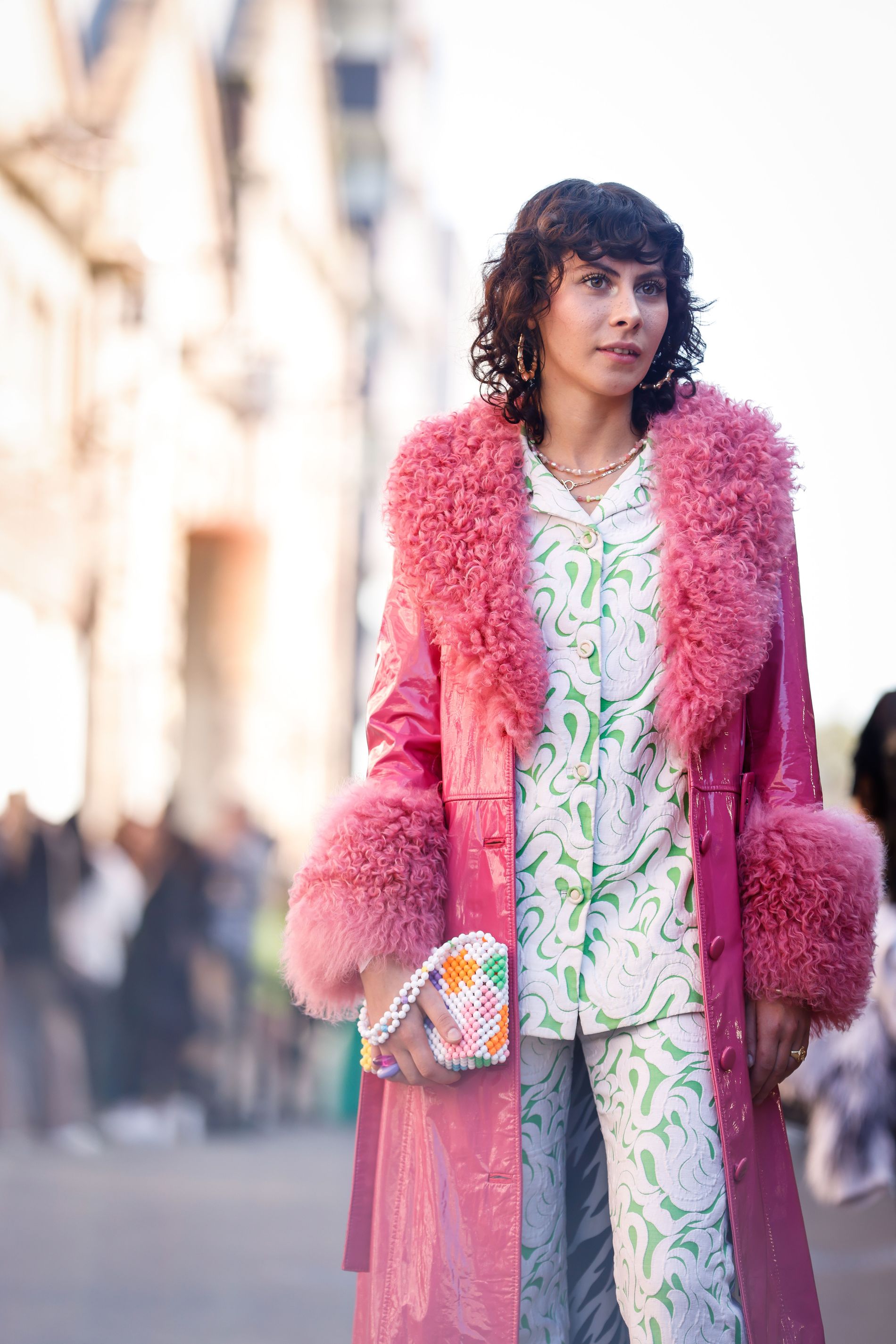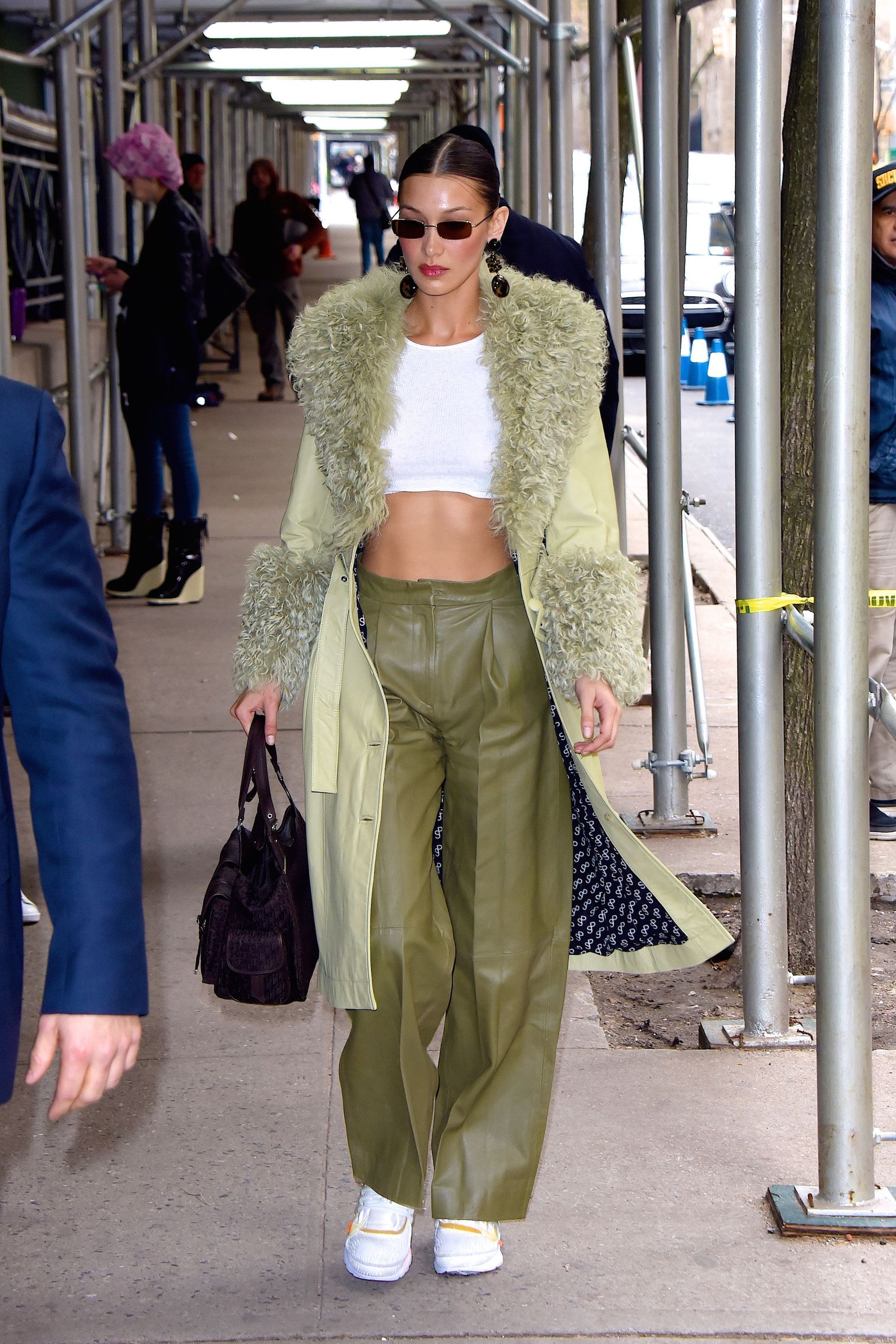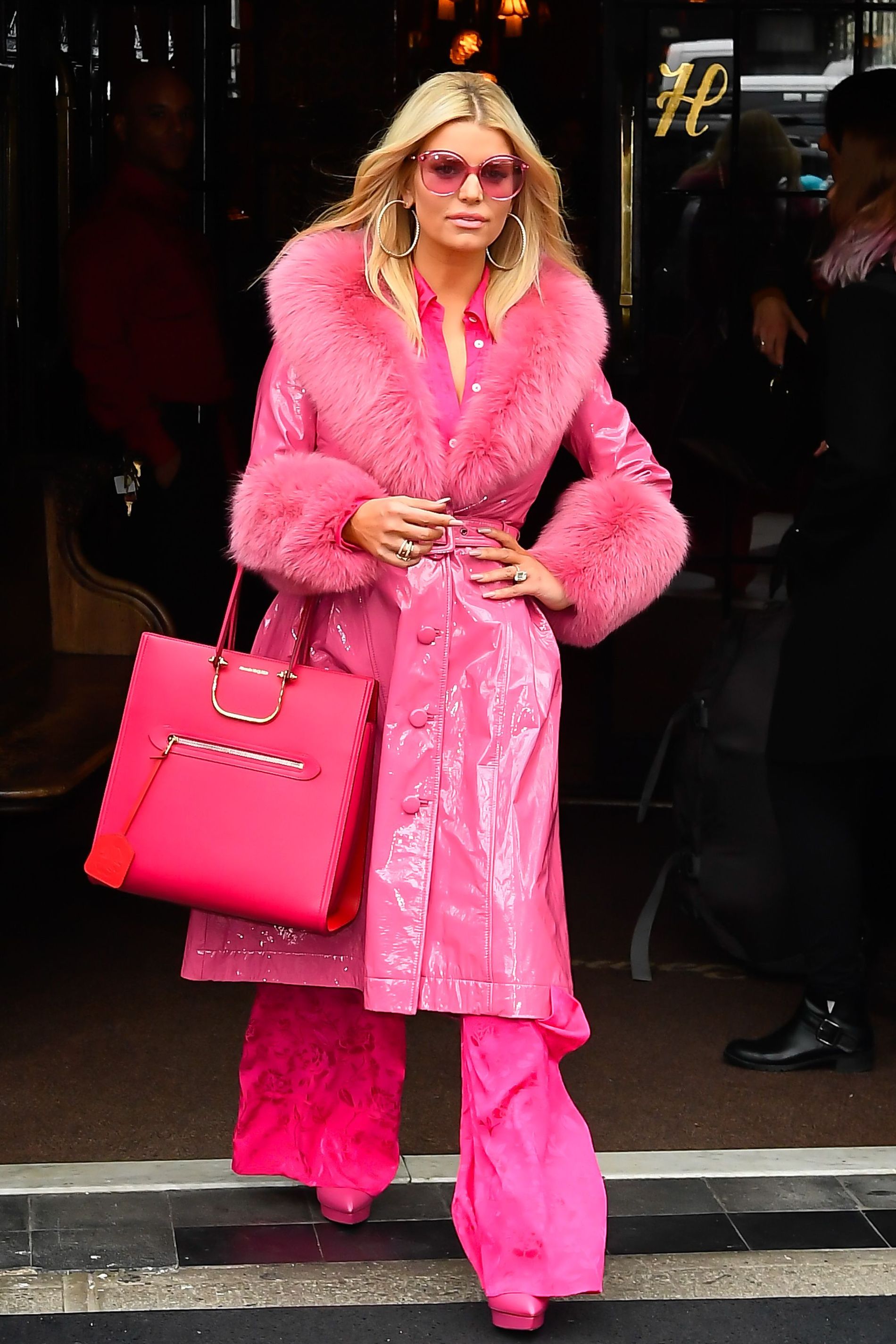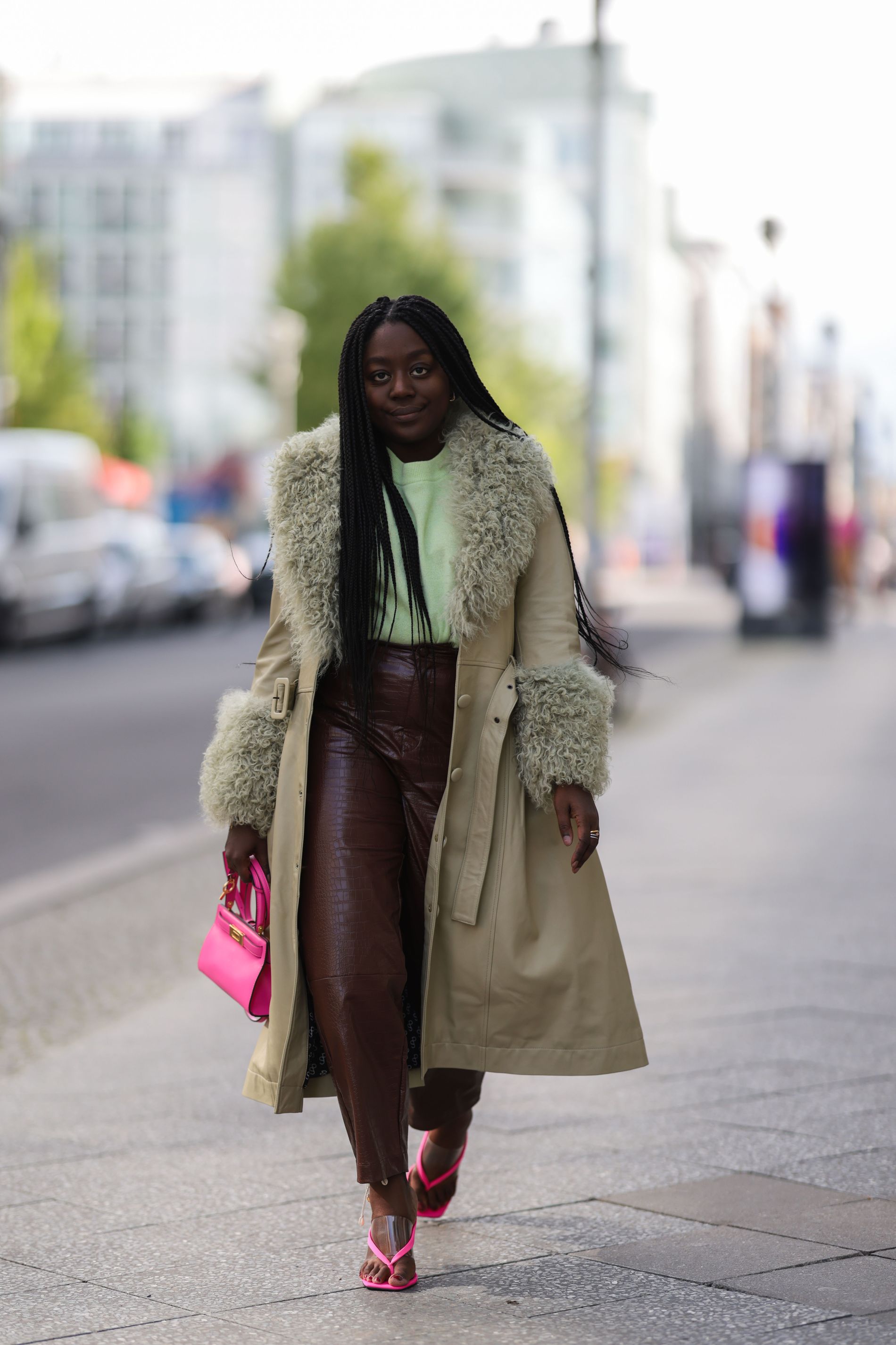 Now in their late twenties, Saks and Potts are making some changes to Saks Potts.
For any woman, whether at the helm of a wildly successful fashion brand or not, the gulf from age 19 to 27 is formative. Not only do tastes change, the ways in which one views the world and what's important changes. "Our style is very much changing all the time," says Potts. "I'm sure you had a very different style when you were 19." Didn't we all.
Still, the evolution over the past eight years of Saks Potts has been satisfyingly organic. What's constant is the sense of fun, the fearless details and astonishing moments, the desire to dress up. Practically speaking, the brand no longer works with fur — though they stand by their decision to do so in the past — and season after season they aspire to level up their sustainability game, working with small, ethically-minded suppliers. "It has always been so important for us to work with materials that are long-lasting and high quality," says Saks. "Now we are trying to source, for example, wool from companies that have existed for hundreds of years in small mills in England. We like finding these cute companies that are family-owned."
Which brings us to today's Saks Potts show, a very different outing for the brand. Presented in the magical garden of late architect Arne Jacobsen's private home in Charlottenlund, the collection proposes the ultimate Saks Potts closet. It is a tightly curated offering of the perfect shirt, heavy marino wools, elegant croc-effect leathers and, yes, statement coats all designed with a very Danish practicality in mind.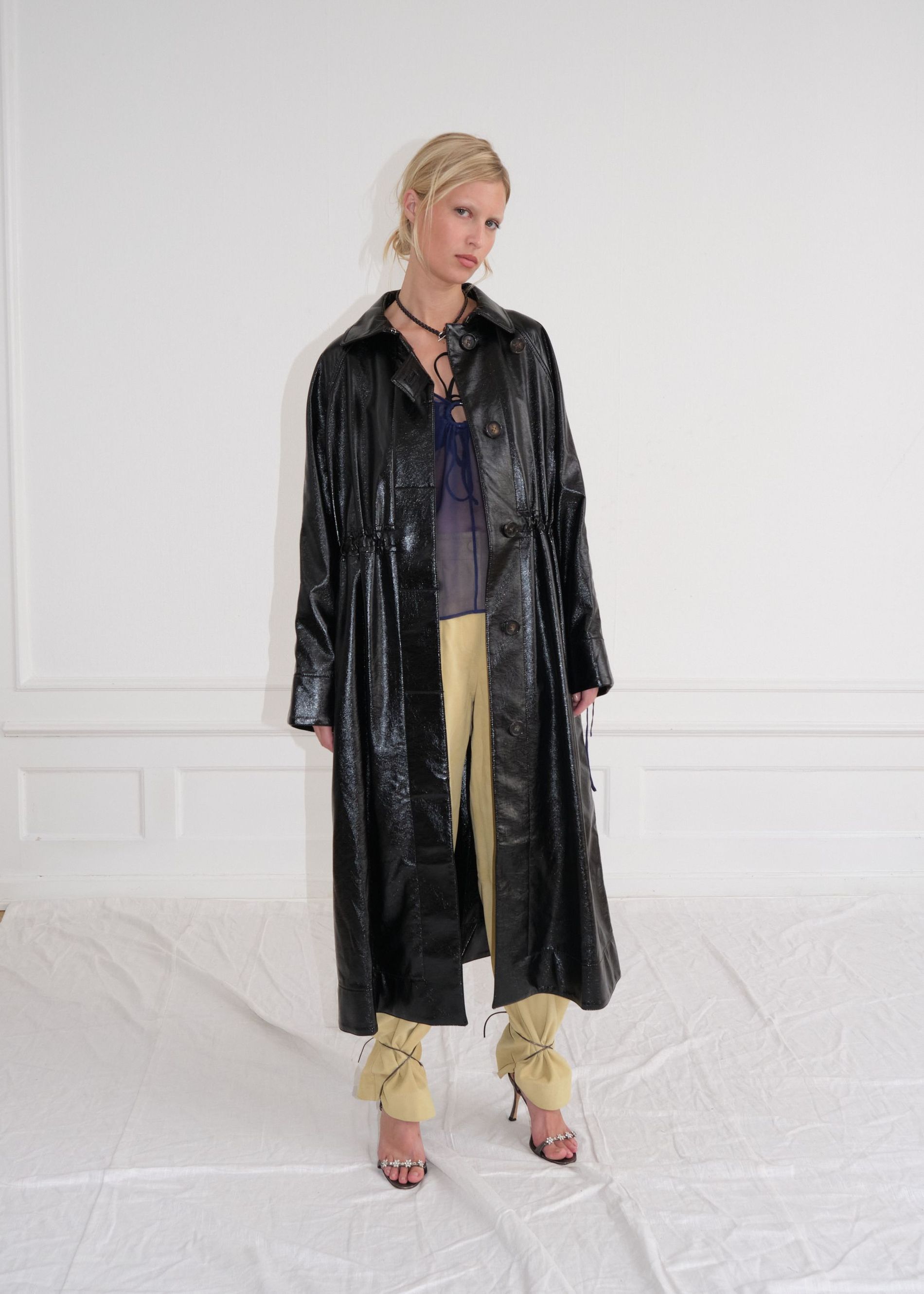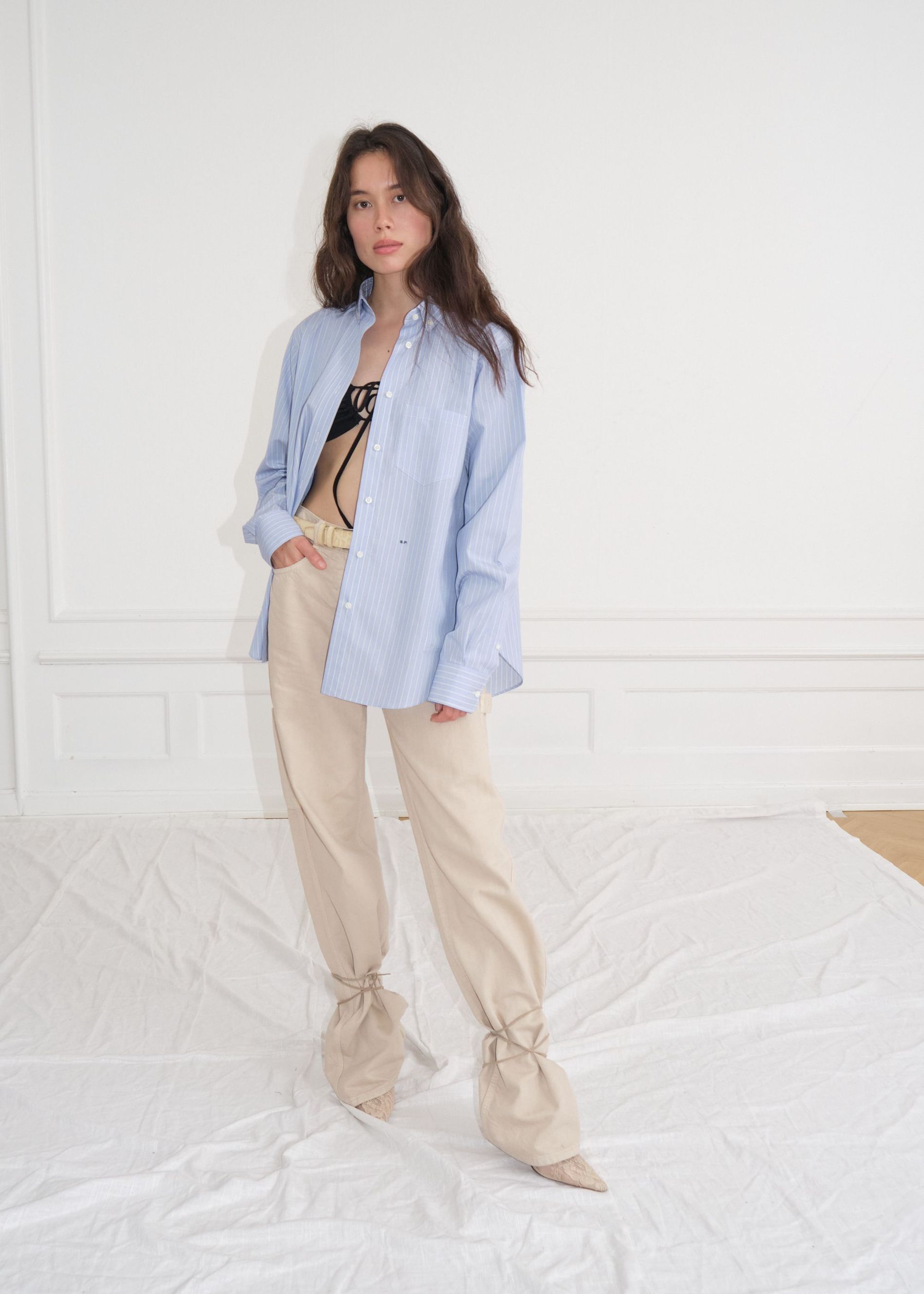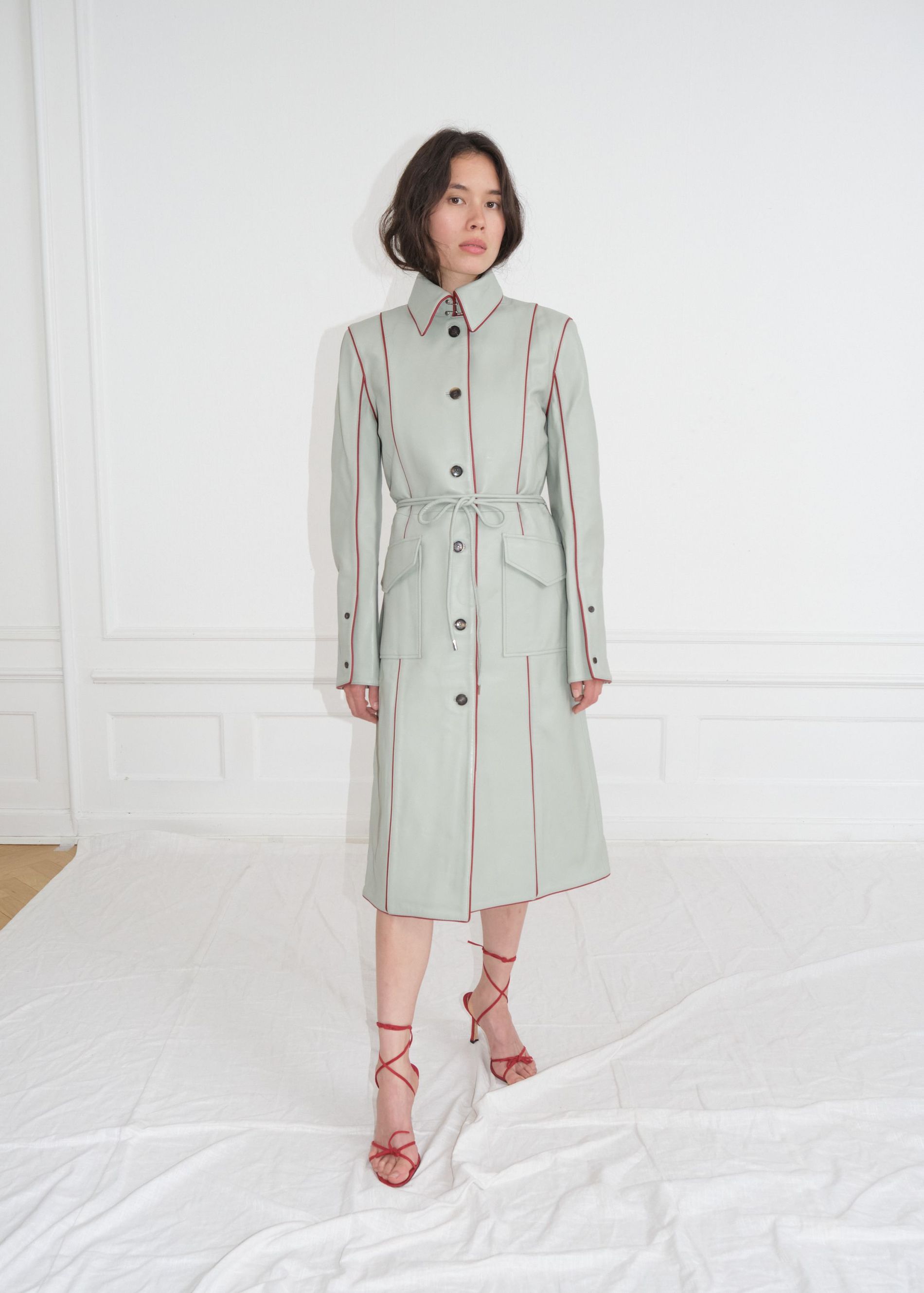 Outerwear features iPhone, newspaper and AirPod-sized pockets and pants and skirts boast eyelets from which to hang one's keys. These are items meant to be cherished and worn, shared between mothers and daughters. Unsurprisingly, the collection's muse was the endlessly alluring yet daringly practical Carolyn Bessette-Kennedy. "Everything in the closet is a little bit more elegant, a little bit more sophisticated," says Potts. "But it's still very practical to move around in. As you know, in Copenhagen, we bicycle a lot."
As with everything Saks Potts, there are personal flourishes, from the updated SP monogram — a more organic take inspired by the elegant neck of the mute swan, Denmark's national bird — to the charming short stories of art, architecture and inspiration stitched into the lining of each garment. "I mean, it's called Saks Potts. It's our last names. It is a personal story," says Potts.
To compliment the collection is a new partnership with the inimitable Manolo Blahnik, the truest indication of a more mature Saks Potts woman. The girls have pillaged the iconic shoe designer's archive to finish off the looks. No word yet on whether or how this partnership will reach retailers, but we wait with baited breath.
Meanwhile, those who spotted an item missing from their own dream closet on today's runway need not wait to get their paws on it: the collection is available for purchase right now on the brand's newly revamped website.
If you think that is all Saks Potts has got up it's sleeve, you have not been paying attention. One cannot help but wonder what the brand might look like in another five our ten years, but it seems we'll have to wait and see. "We love to surprise people and we love to keep secrets," says Saks.