We get an exclusive sneak peak at Forza Collective's debut collection ahead of its Copenhagen Fashion Week presentation next week
Just when Copenhagen seemed to be fully embracing effortless eclecticism, something comes along to breathe new life into minimalism. Introducing Forza Collective, a Danish brand that's part couture construction, part function-forward utility wear. Though it was founded in 2022 (you may have noticed a cool Dane or two wearing a Forza bomber this past year), next week, at an understated Copenhagen Fashion Week presentation, the brand debuts its first full collection, crafted entirely of nylon (save for the sunglasses). "We don't do prints, we don't do jewellery, we don't do beading," says founder and creative director Kristoffer Kongshaug. "It's very much about luxury garments with a very simplistic viewpoint."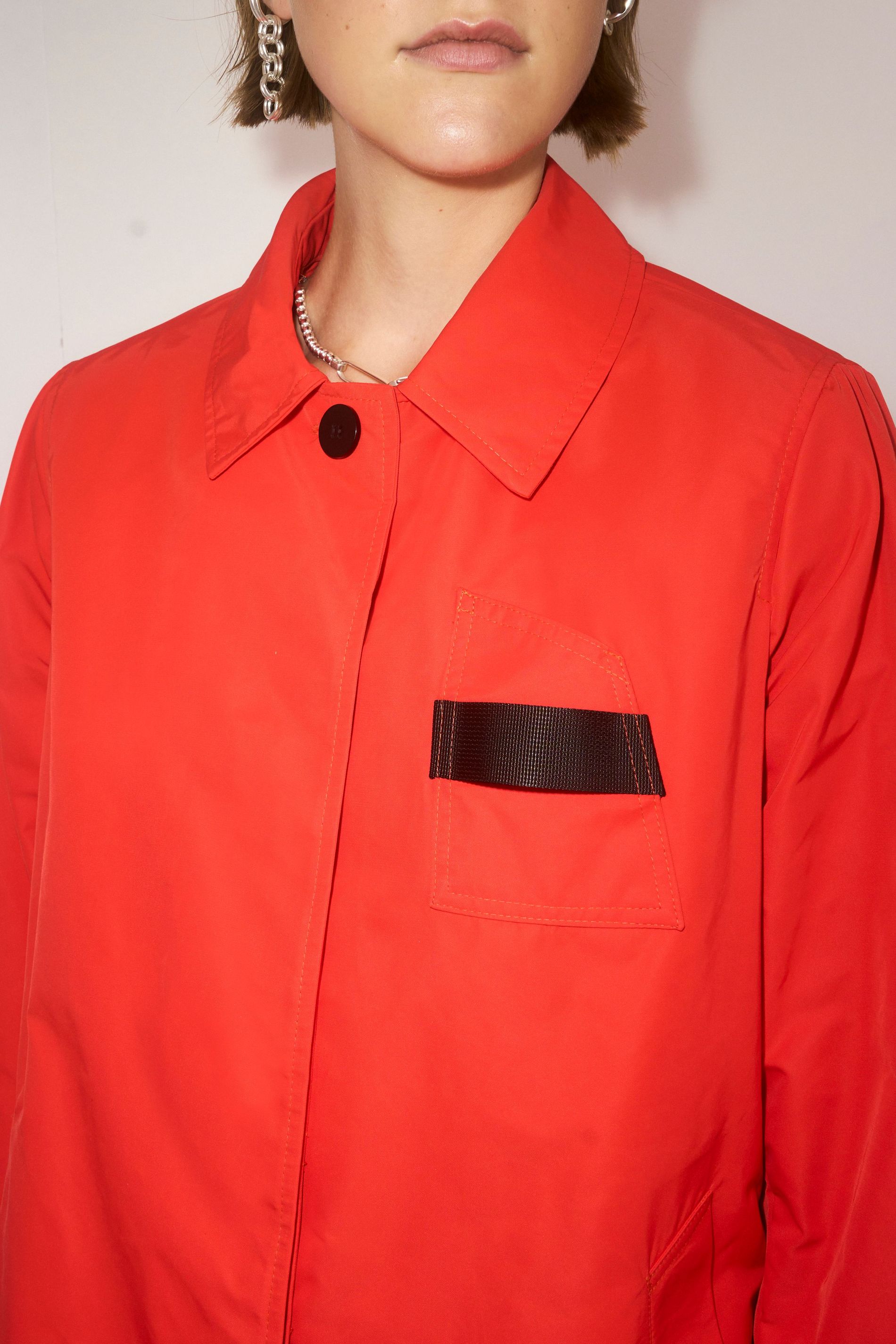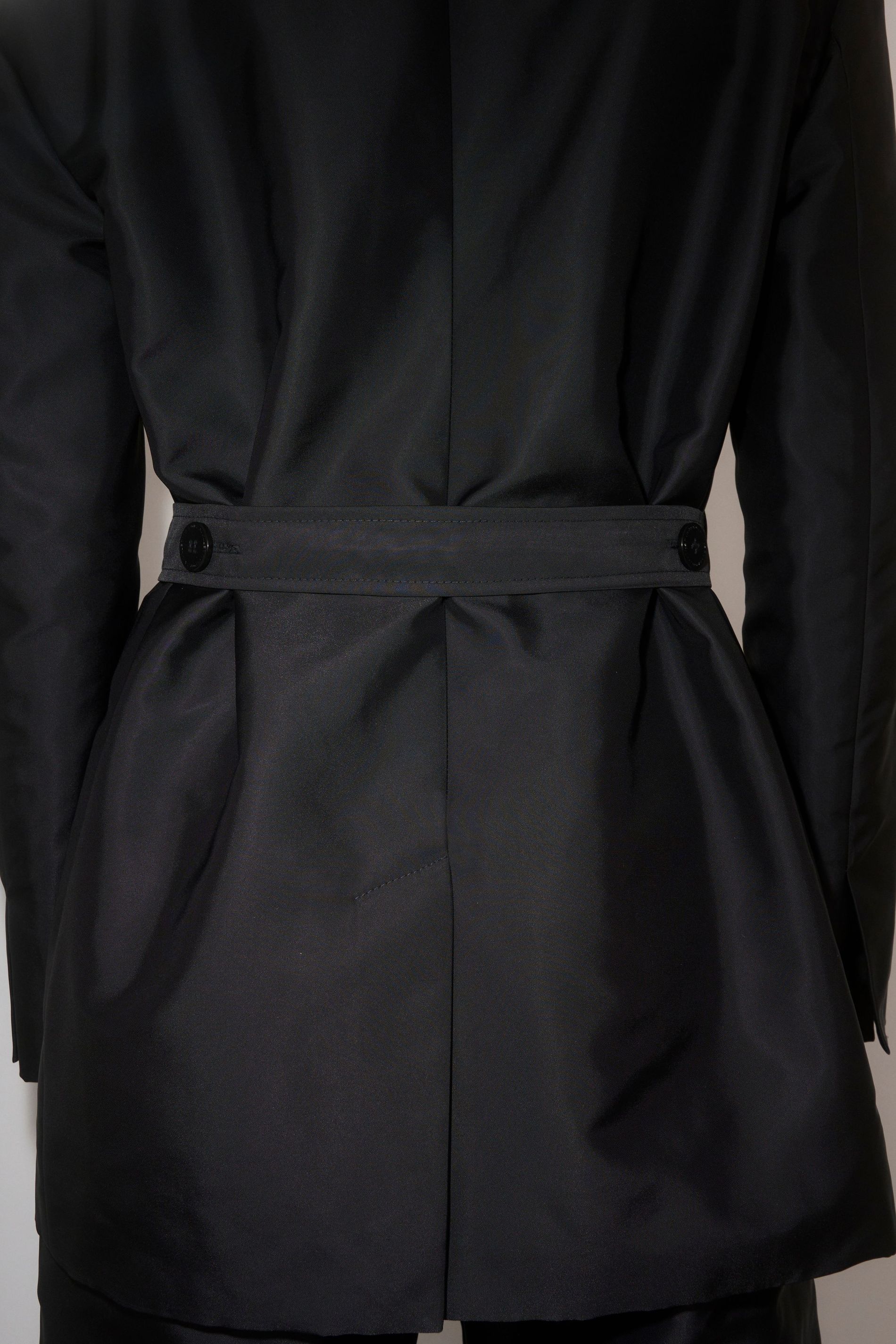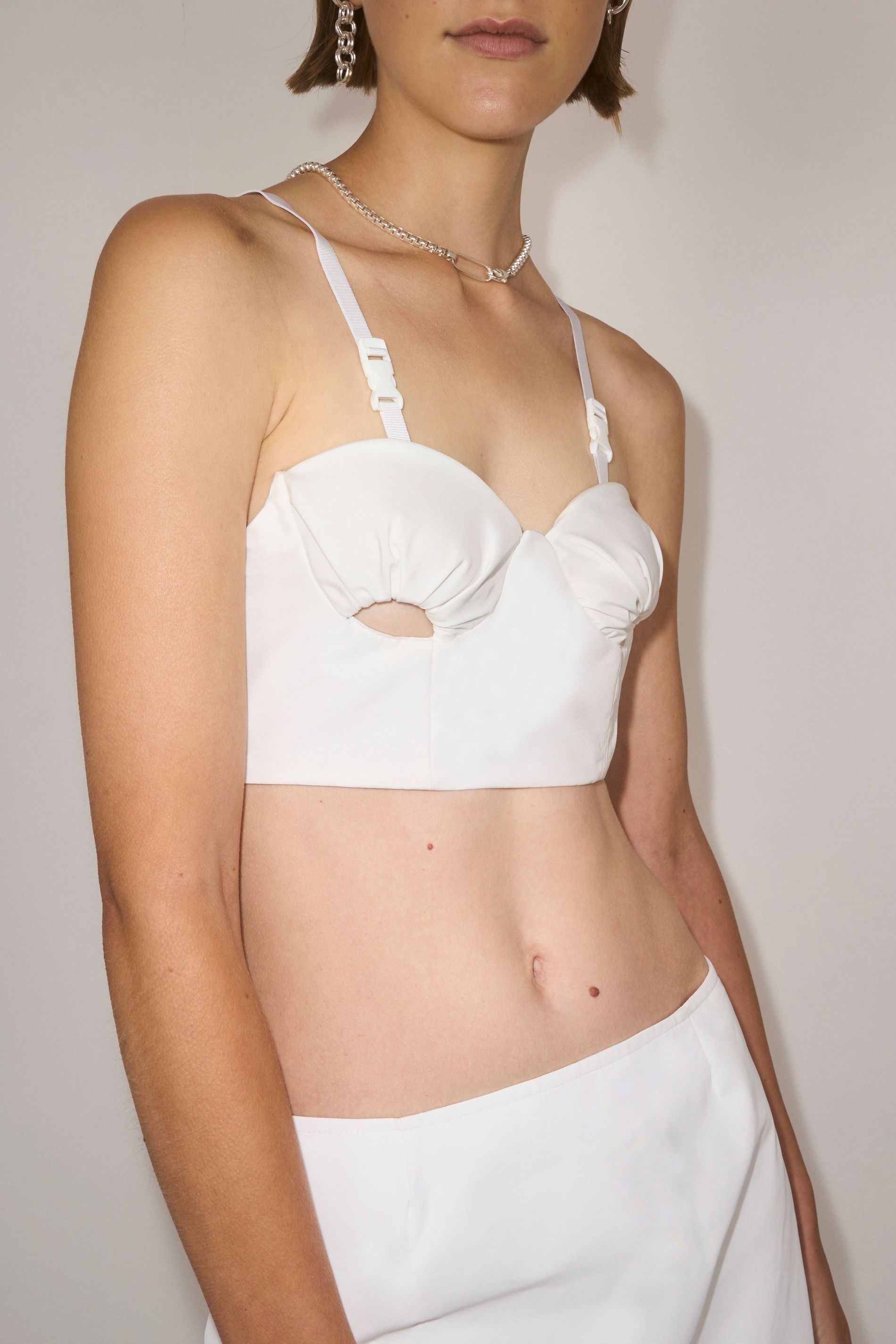 It takes a deft hand to pull off something so seemingly straightforward and Kongshaug certainly has the chops. His stacked resume includes stints at Dior (both haute couture and ready-to-wear), Raf Simons, Lanvin and Balmain, after which he was a senior designer at Theory in New York (during the Olivier Theyskens era) before he finally returned to his native Copenhagen to serve as design director at Birger Christensen. "It came to the point where I was like, 'Now I just need to do it,'" he says. "I have enough experience – and enough commercial experience – to put it together."
It's very much about luxury garments with a very simplistic viewpoint.
Kristoffer Kongshaug, founder and creative director of Forza
Forza's defining characteristic is that aforementioned nylon. The recycled nylon, which is sourced from Lombardy, Italy, has an unexpectedly luxurious quality – almost like an extra durable satin. "Starting out as a brand, you have to have a very clear vision of who you are and what you have to offer," Kongshaug says. "Let's say I went out and said, 'I have a little bit of jersey, knitwear, there's a pair of denim jeans over there and we also do leather, by the way'. It's a little bit master of none, right?" And while the nylon applies neatly to Forza's signature bomber or a pair of technical trousers, things really get interesting when Kongshaug forays into eveningwear. The standout piece is a floor-grazing empire waisted nylon gown, with a constructed cupped bodice with carefully placed cut-outs. It's a showstopper that really embodies Forza's so-called "utilitarian couture".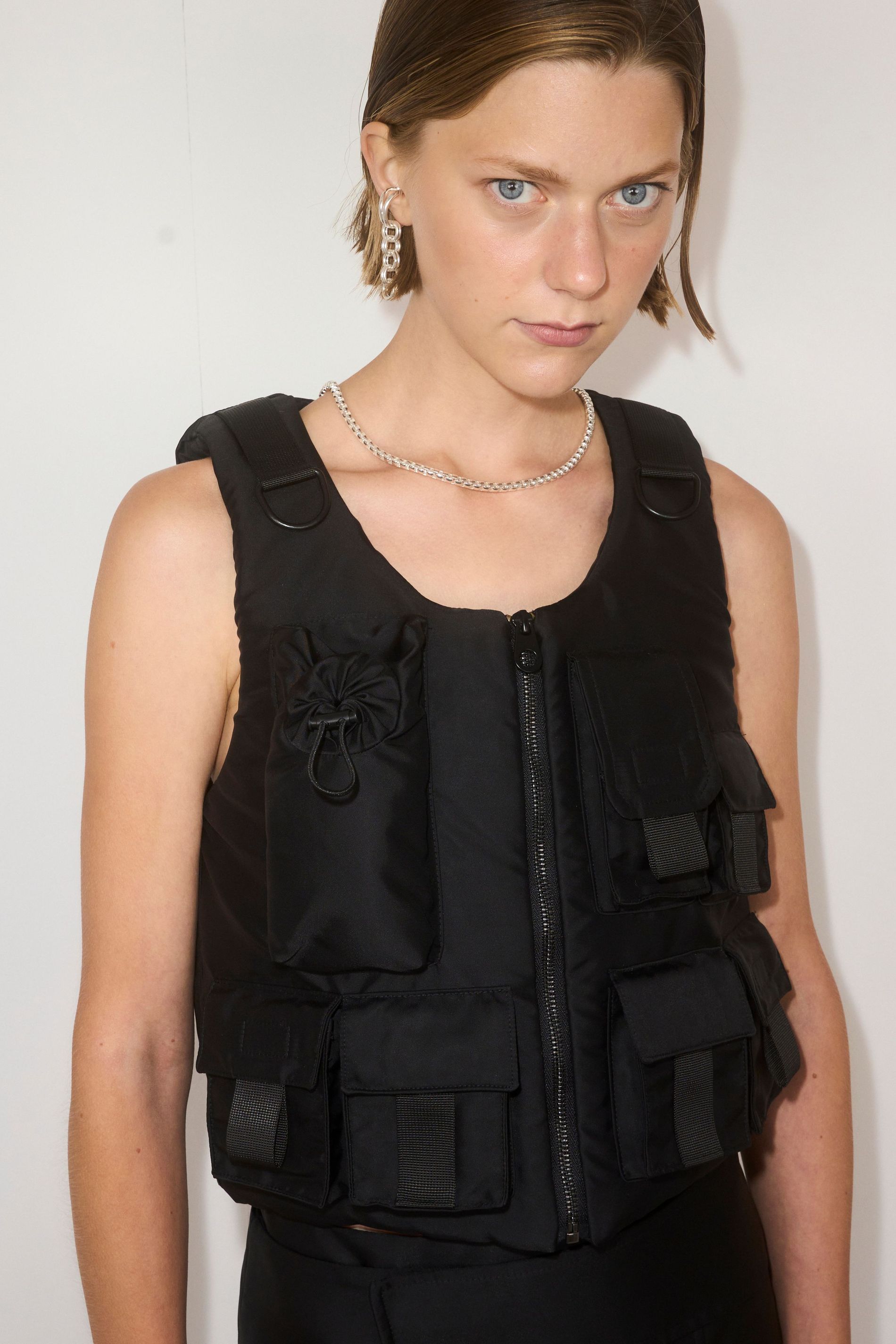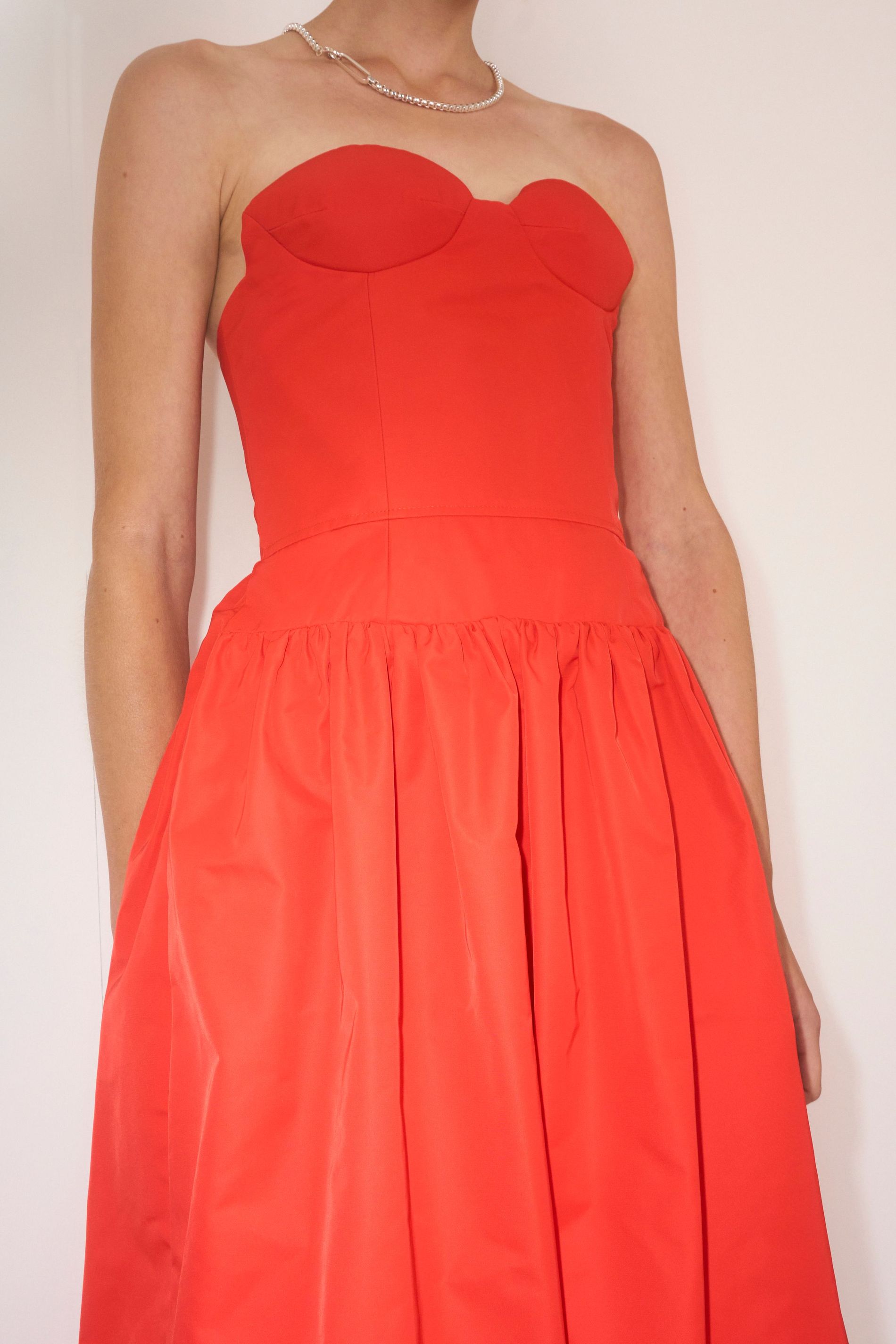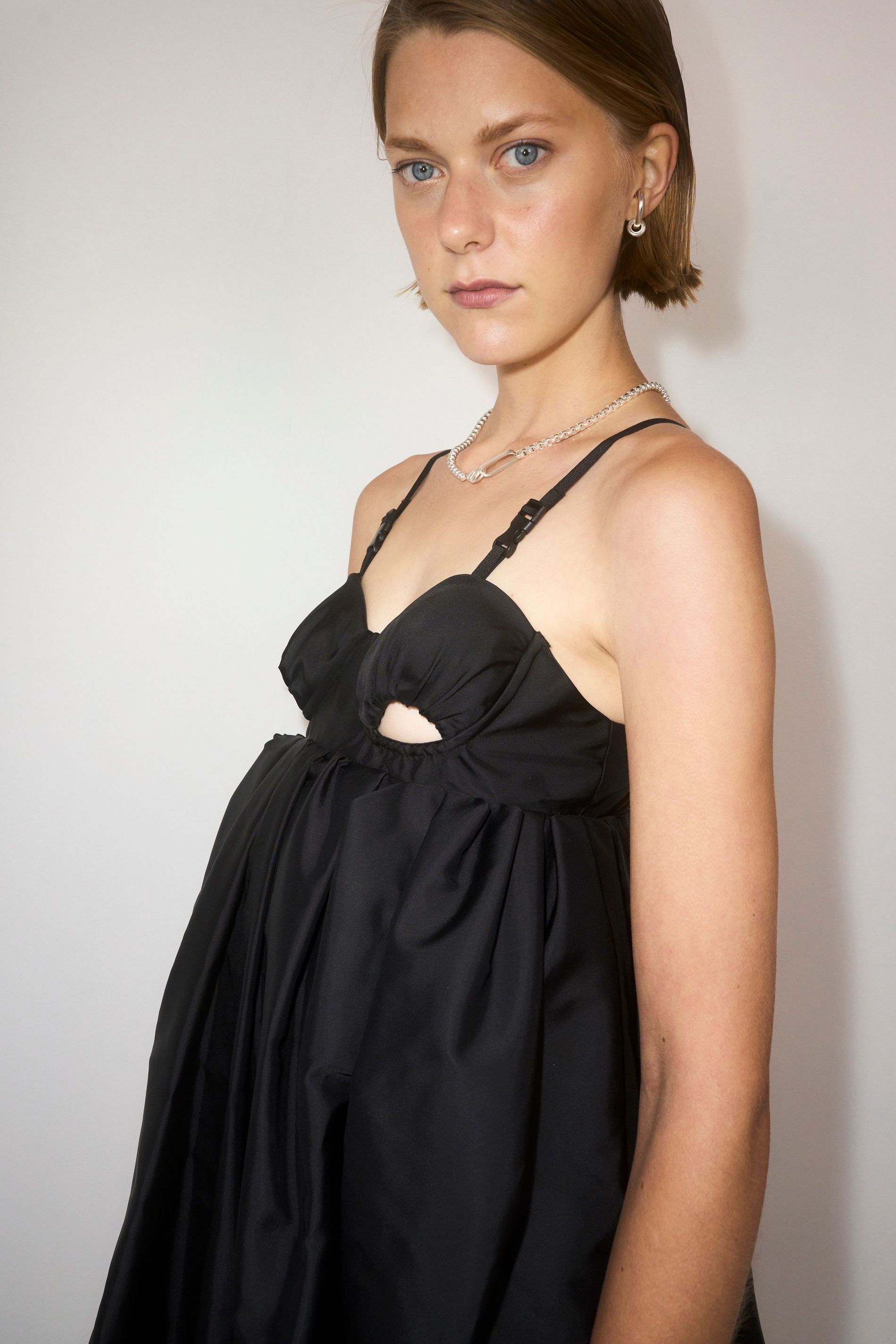 There are other through-lines in this first collection poised to become Forza signatures. The deconstructed pocket, for instance, and the measured use of straps and buckles. "You don't need to see the label to see where this belongs," he says.
There is no doubt a certain Danishness to Forza's offering, in the practicality of the nylon and the careful, minimal expression. So where does Kongshaug see his brand fitting into the current Copenhagen landscape? He grins and says simply: "Honestly, I don't."