The Stockholm-based artist, Lap-See Lam, has won plaudits for her immersive dives into the virtual world
This digital article is your online accessory to the print edition of Vogue Scandinavia. We will continue to bring you the full experience of the magazine (and even more than you will get inside the issues) when you sign up for our online membership.
Lap-See Lam is thoughtful, conscious, and almost careful when answering questions. Ever present, this acute awareness of her surroundings is something that permeates her work. Her artistic practice delves into a world of 3D scanning and virtual reality, employing cutting-edge technology to create environments from her past.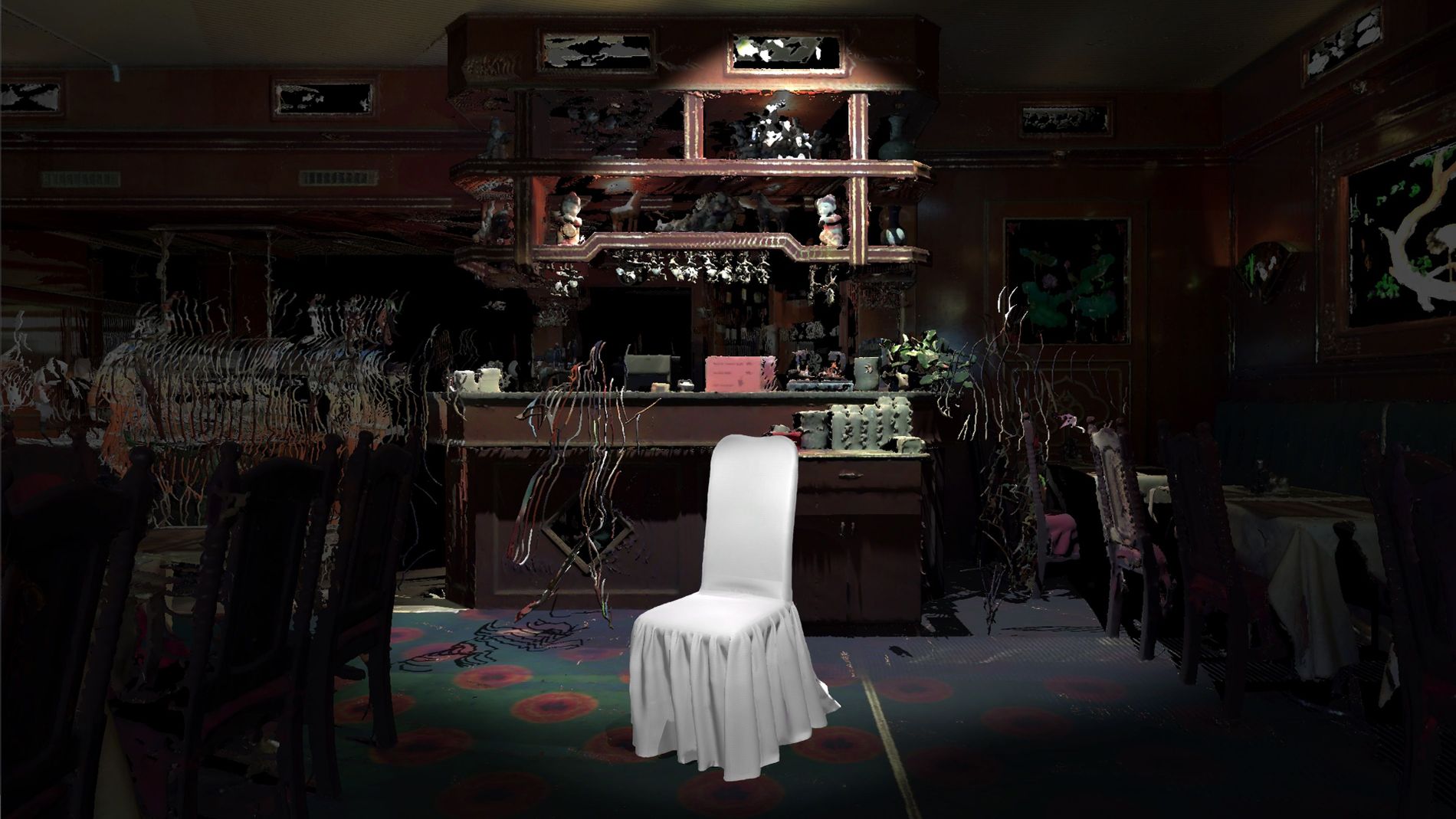 Still image from the digital art piece Phantom Banquet (2019-2020). Photo: Galerie Nordenhake, Stockholm