Copenhagen Fashion Week has just dropped the four must-know brands joining its AW24 NewTalent program – which nurtures, develops and promotes emerging Nordic talent on a global scale
Last season, Copenhagen Fashion Week debuted its emerging designer support scheme NewTalent, supported by Circulose®, which creates opportunities for the Nordics' visionary fashion talent through funding, mentorships, partnership offerings and professional advisors. Kicking off strong with A. Roege Hove, Latimmier and P.L.N. under its wing, the program will make a return for AW24 and the batch of brands for the upcoming edition have just been unveiled.
For the upcoming February 2024 edition of CPHFW, NewTalent will include Danish brands Alectra Rothschild / Masculina, Stamm Exchange and Nicklas Skovgaard, as well as emerging Finnish designer Rolf Ekroth. The 'One to Watch' spotlight (awarded at the discretion of CPHFW committee if they feel an applicant is not ready to be enrolled in NewTalent but should be supported in their progression) will this season recognise the talents of Sloth Rousing, MLGA and Martin Quad.
"These brands have presented unique visions that our Show Committee were impressed by and will uplift our schedule with their anticipated showcases," Cecilie Thormark, CPHFW's CEO, said of the four NewTalent brands.
To me this feels like a shoulder to lean on and a warm hug saying 'keep going'. I look forward to meeting the other designers in the program and it's interesting to see how diverse we are in what we create and bring.
Elisabet Stamm, founder of Stamm Exchange
"We are proud to have had Stamm show as part of the show schedule for the past two seasons and welcome the brand's introduction into NewTalent, and we are excited to welcome Alectra Rothschild / Masculina to the official line up – having been part of Copenhagen Fashion Week as our One To Watch designer in AW23. Following on from their incredible debuts during the August edition of Copenhagen Fashion Week, I am excited to see what Nicklas Skovgaard and Rolf Ekroth will build upon the momentum they so effectively built from their premiere showcases."
Read on for the lowdown on each of the four NewTalent brands.
Alectra Rothschild / Masculina
Training under Iris Van Herpen and working at Mugler (under the creative direction of Casey Cadwallader, Danish designer Alectra Rothschild is making waves with her brand's subversive and glamorous work that celebrates queer and counter culture. A master of upcycling and deadstock craftsmanship, Rothschild has been gaining momentum in recent years and steps up to the NewTalent scheme after participating in fashion week as 'One to Watch' during AW23.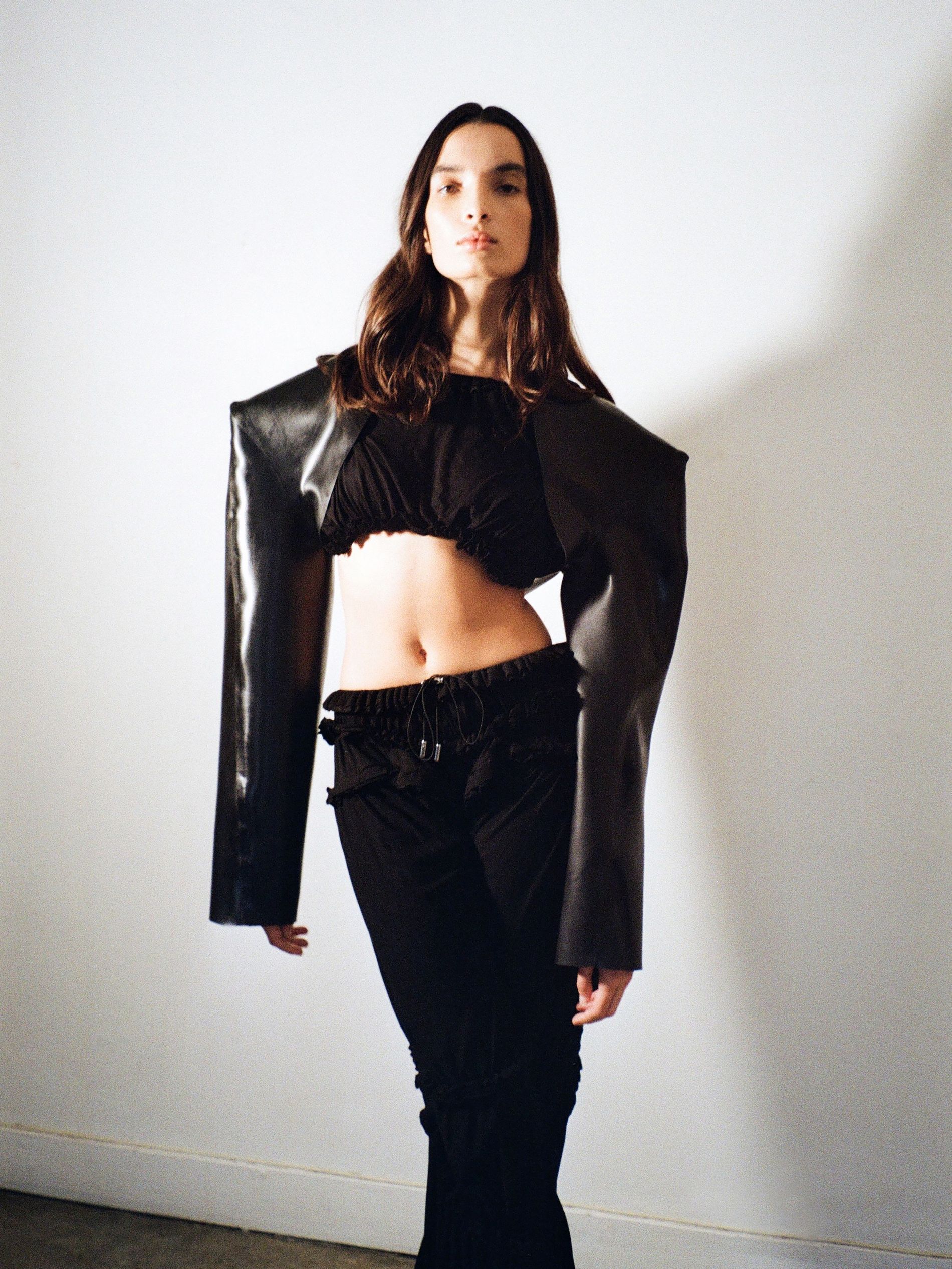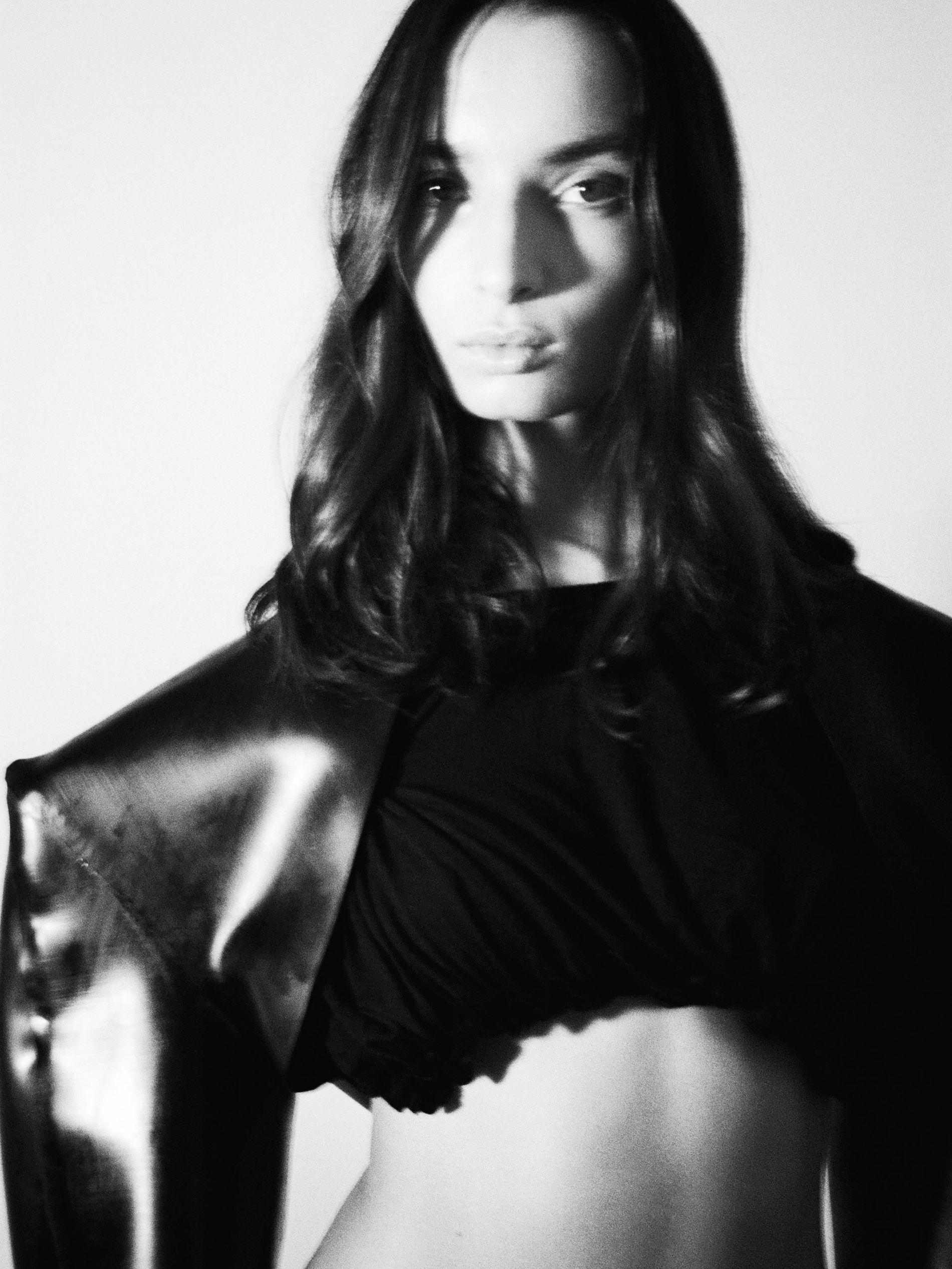 "I believe [CPHFW's NewTalent program] gives a chance for my practice and brand to move into new territory and expand in new and exciting ways!" Rothschild says of the brand's participation in the upcoming February edition. As for what Rothschild wants to convey as part of the show schedule? "What I want to convey is, 'Didn't I tell you that we were gonna f*** it up?' she responds.
Nicklas Skovgaard
"As a new emerging brand it's such a privileged opportunity to be a part of the CPHFW NewTalent programme," Copenhagen-based designer Nicklas Skovgaard commented on the announcement. Skovgaard has been coming up in the industry in leaps and bounds – endorsed by none other than Alexa Chung at Vogue World in September, with the style icon donning a feathered black set and matching bonnet of his design on the red carpet.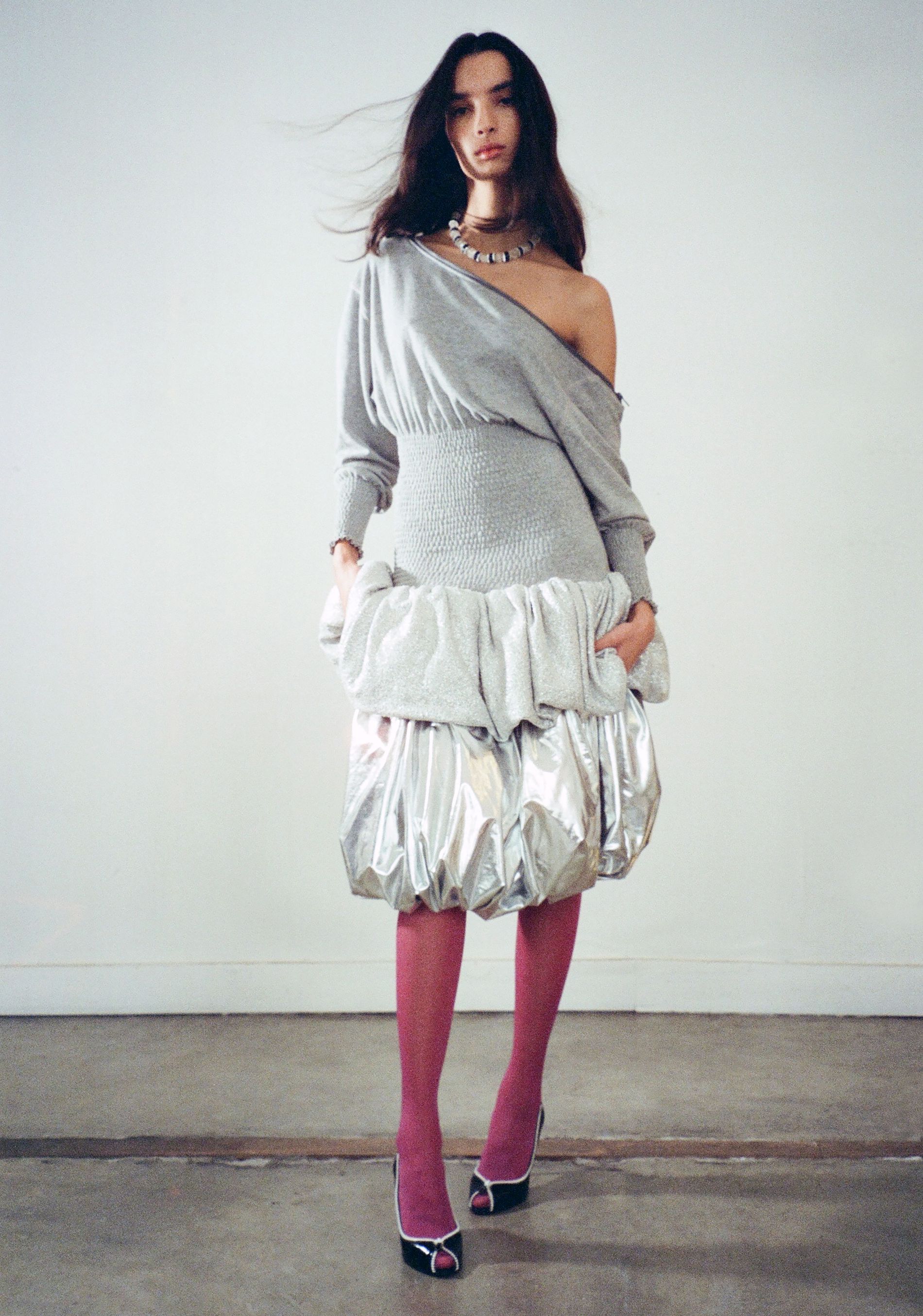 Photo: Simone Steenberg
"A show wouldn't be a possibility for my brand without the support shown, so being able to actually show my vision and my collection in real life is such a great opportunity!" Skovgaard continued. "I see this as a great way of slowly developing and growing my brand both creatively and the business backing it. I'm truly excited to be taking part in the CPHFW NewTalent programme and also to show my coming collection here in Copenhagen, where I live and work and where the brand grew from."
Rolf Ekroth
After its first-ever physical show CPHFW in August, Finnish brand Rolf Ekroth has earned a rightful place in the NewTalent program. "I'm incredibly appreciative of the support and assistance I've received from the NewTalent team," Ekroth says. "I hope that our show will present a lot of good ideas and great design. We learned a lot from last season and I can't wait to show what we've been working on."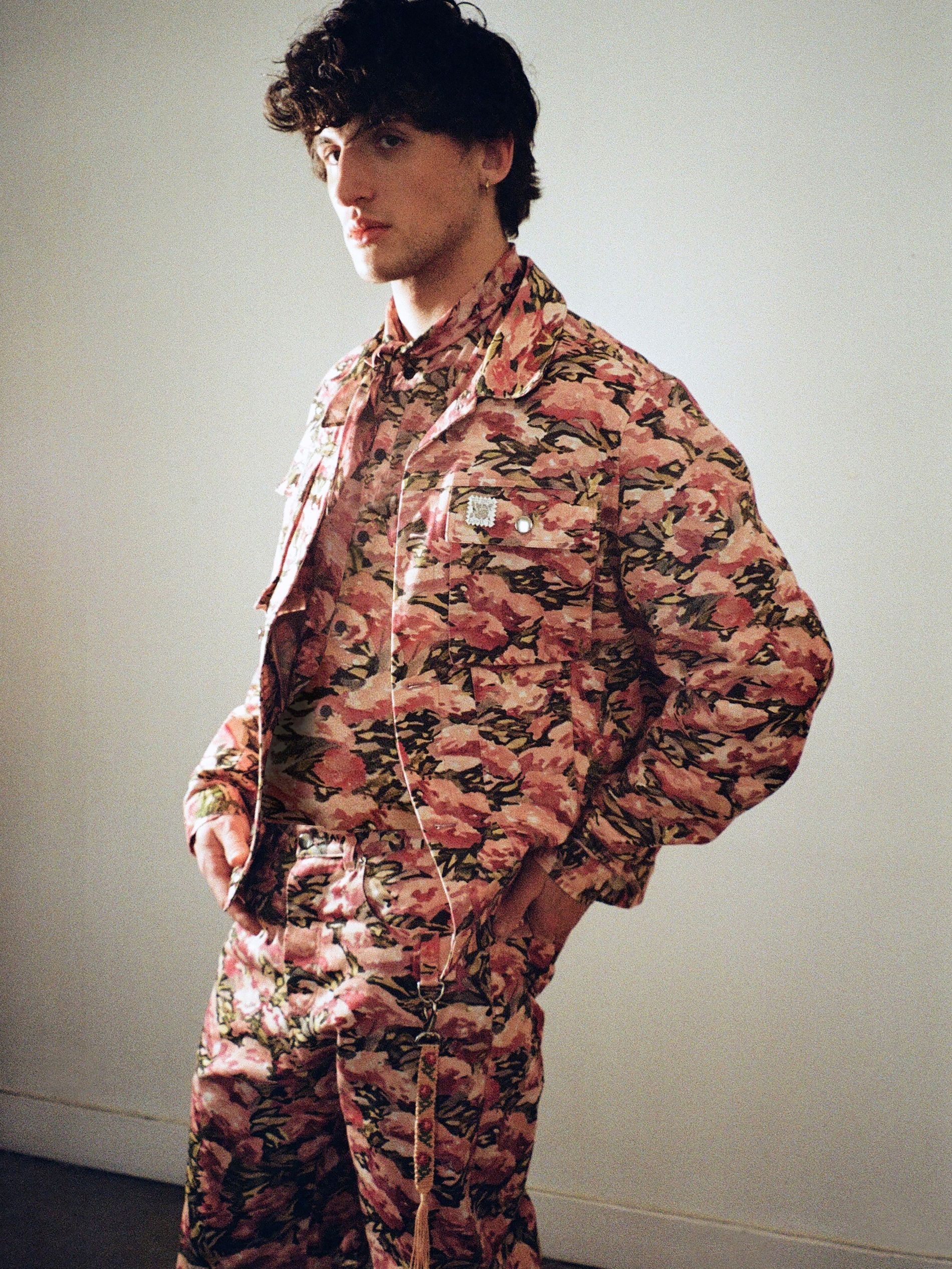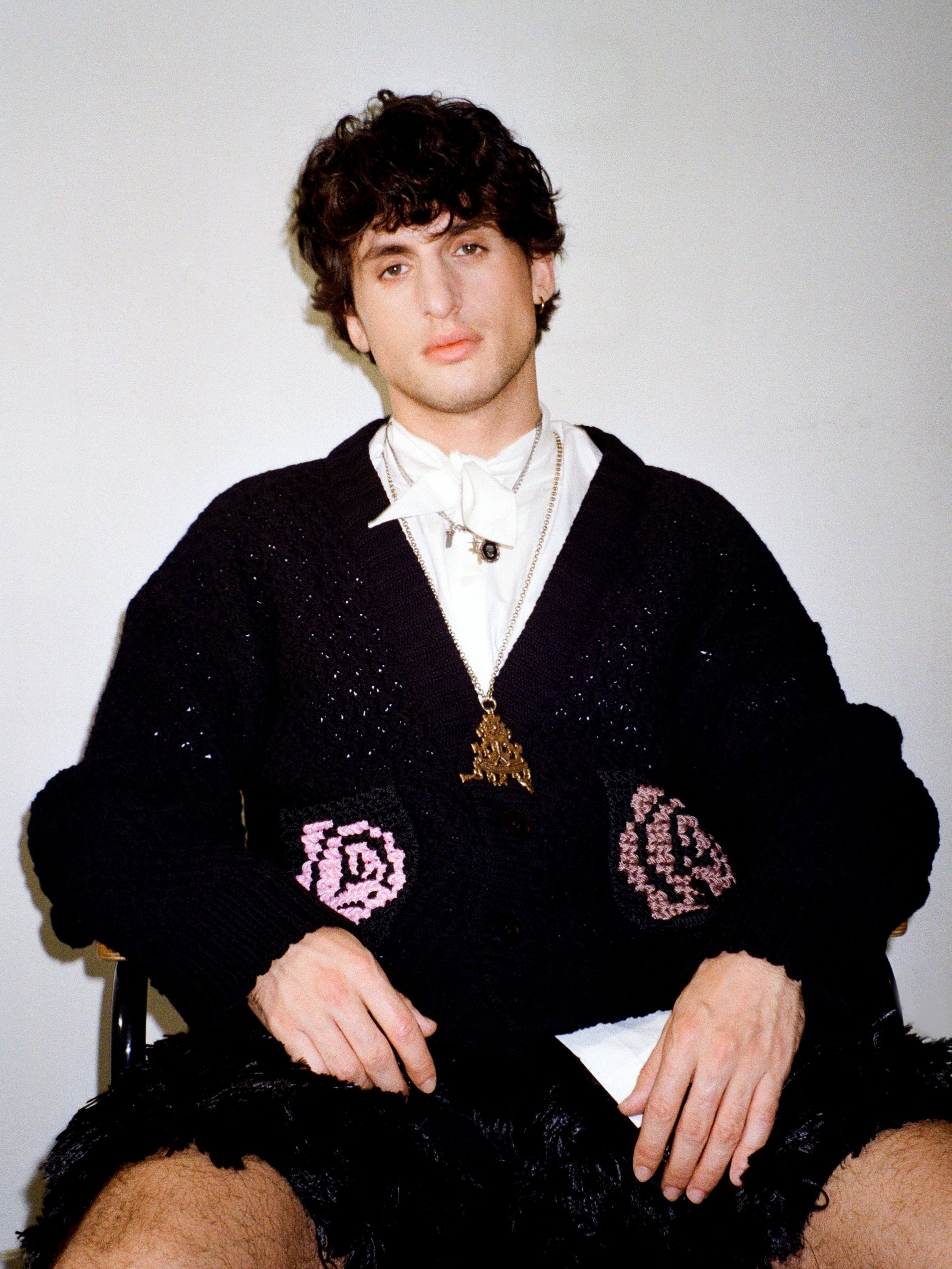 The talent of the Aalto University alumni have not gone unnoticed previously, with Ekroth scooping the Danish Designer's Nest prize, Finland's Young Designer of the Year accolade, and a finalist position with the esteemed Hyères Fashion Competition. Inclusion in the NewTalent program will see the brand – that champions utilitarianism, sustainability and nostalgia – built upon the observations and nuances of Finnish life.
Stamm Exchange
While Danish designer Elisabet Stamm has worked in the industry for some time, her new eponymous label has been bringing a jolt of fresh energy to CPHFW for several seasons now. Claiming the Zalando Sustainability Award as part of the AW23 showcase and presenting an acclaimed collection at the SS24 edition in August, Stamm will now reach new heights with the NewTalent backing.
"To become part of NewTalent means that we get the opportunity to connect with an advisory board of industry leaders with each of their skillset. It also means that we will take part in the NewTalent showroom and get a chance to book appointments with buyers and press. I look forward to joining this shared space an , if all goes well, experience the synergy of being a part of a group."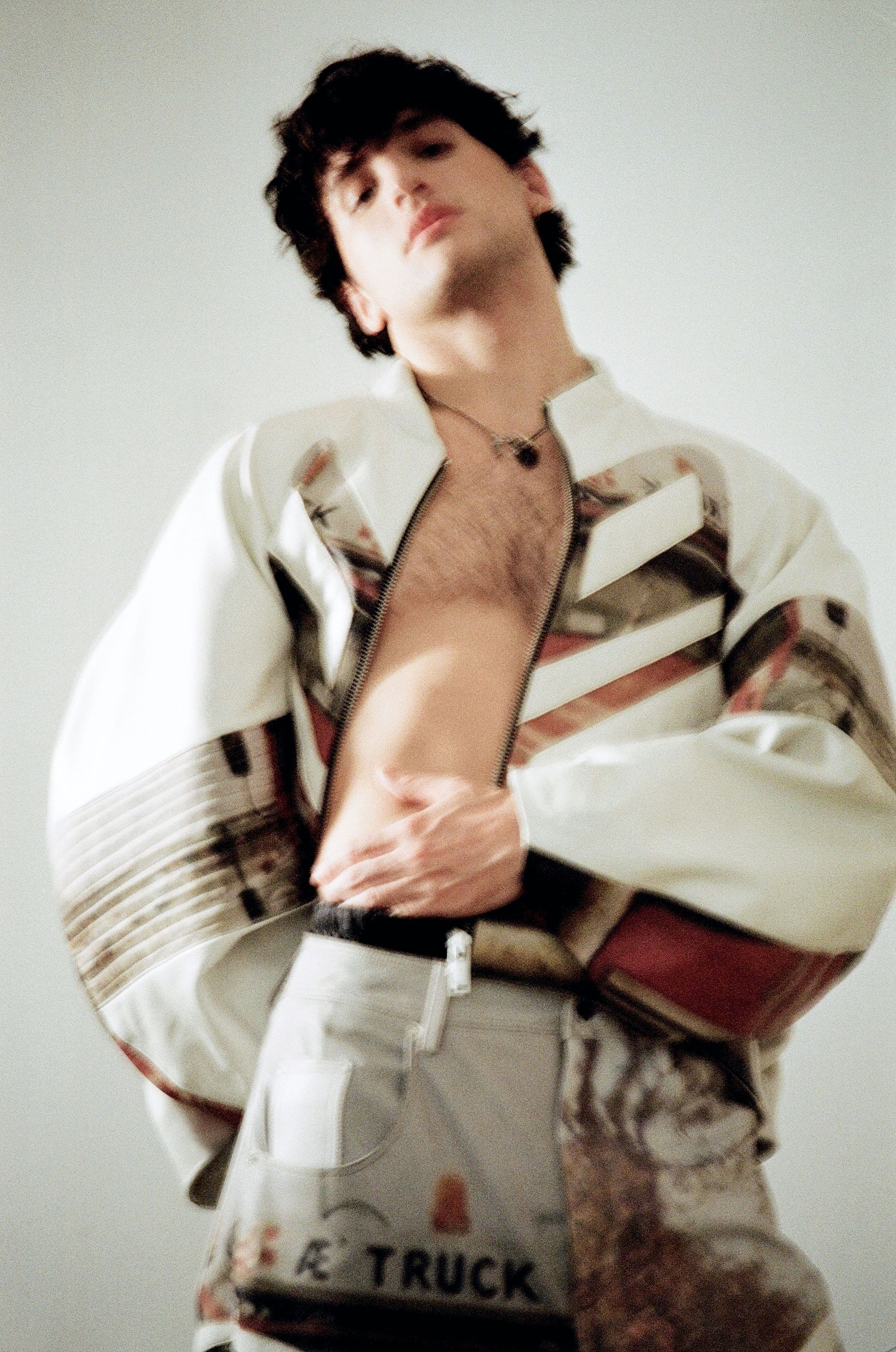 Photo: Simone Steenberg
"There are many aspects that have been done solo in establishing Stamm, so to me this feels like a shoulder to lean on and a warm hug saying 'keep going'," Stamm goes on. "I look forward to meeting the other designers in the program and it's interesting to see how diverse we are in what we create and bring. As part of the CPHFW show schedule, we hope to convey expression and value that will perhaps question the more conventional perception of what a Scandinavian brand resembles. An openminded and embracive approach to fashion and to culture."
Photography & Styling: Simone Steenberg
Makeup and Hair: Antoine L'Hebrellec
Talent: Marin Judas at Metropolitan Models Management, Emma Gouné at VIVA Models Management