Double denim and a nod to noir, ultra sleek '90s minimalism and an undeniable sense of romanticism. In the sartorial hot-bed that is New York, Vogue Scandinavia scoured the runways for six spring/summer '24 trends to bring back to the Nordics next spring
A melting pot for urban aesthetics, The Big Apple once again proved why it's an indispensable fashion hub, serving up a sublime cocktail of established icons, buzz-worthy designers and surprising newcomers. The week was a vivid display of what makes New York, well, New York.
Here, we dissect the prevailing trends of New York Fashion Week, serving as both a recap and a preview of what's next in fashion's ever-evolving narrative. Consider it your trend forecast straight from the city that never sleeps.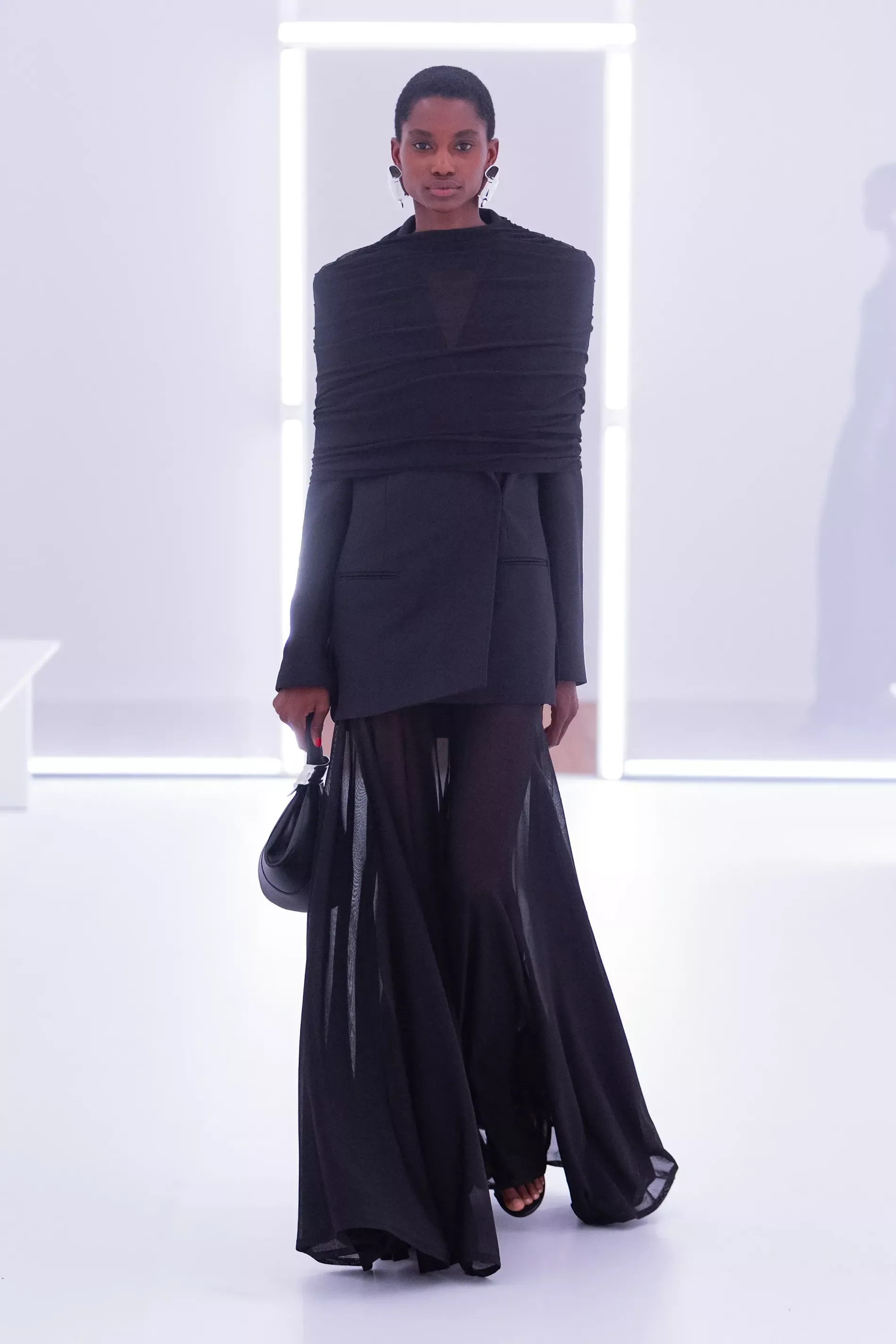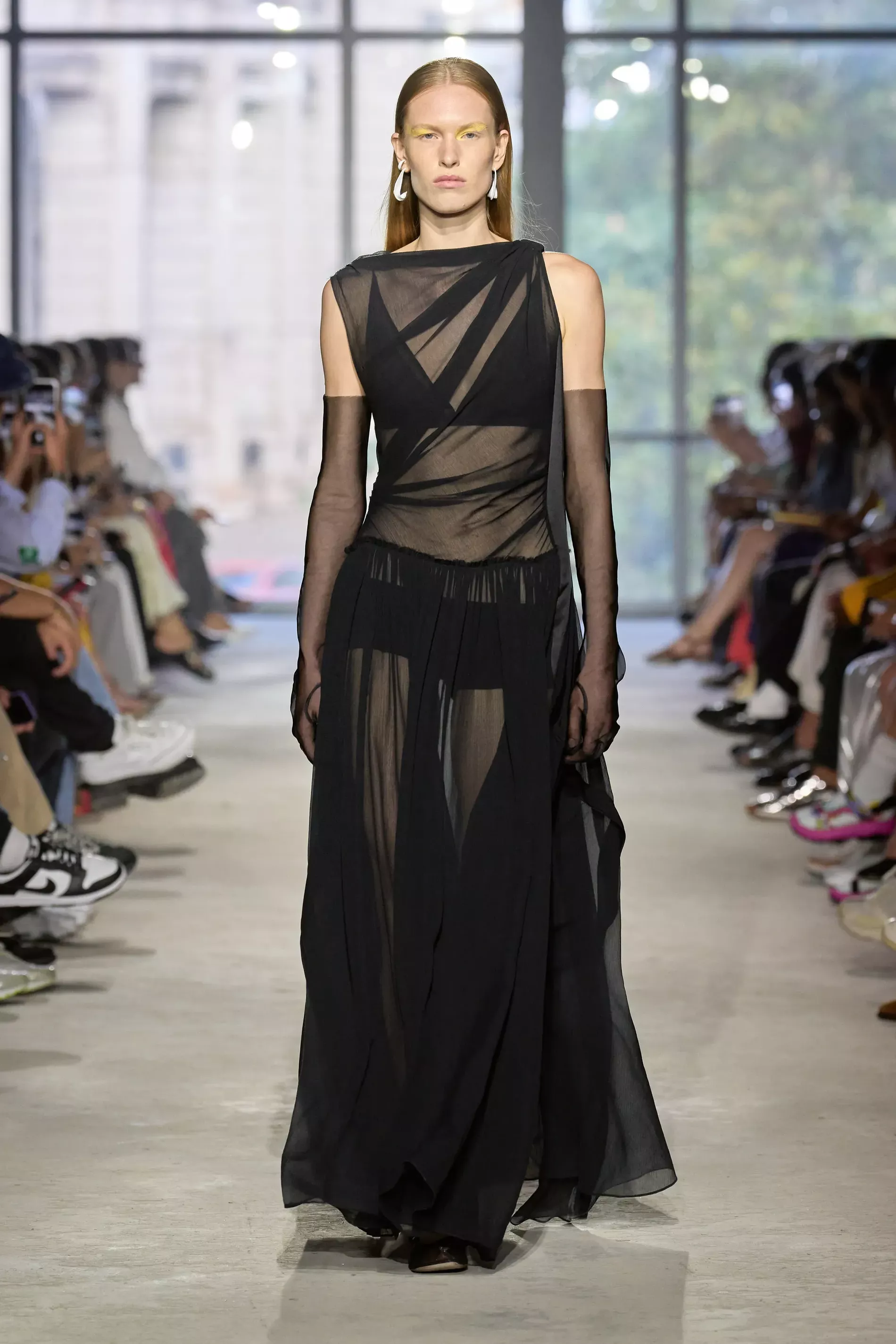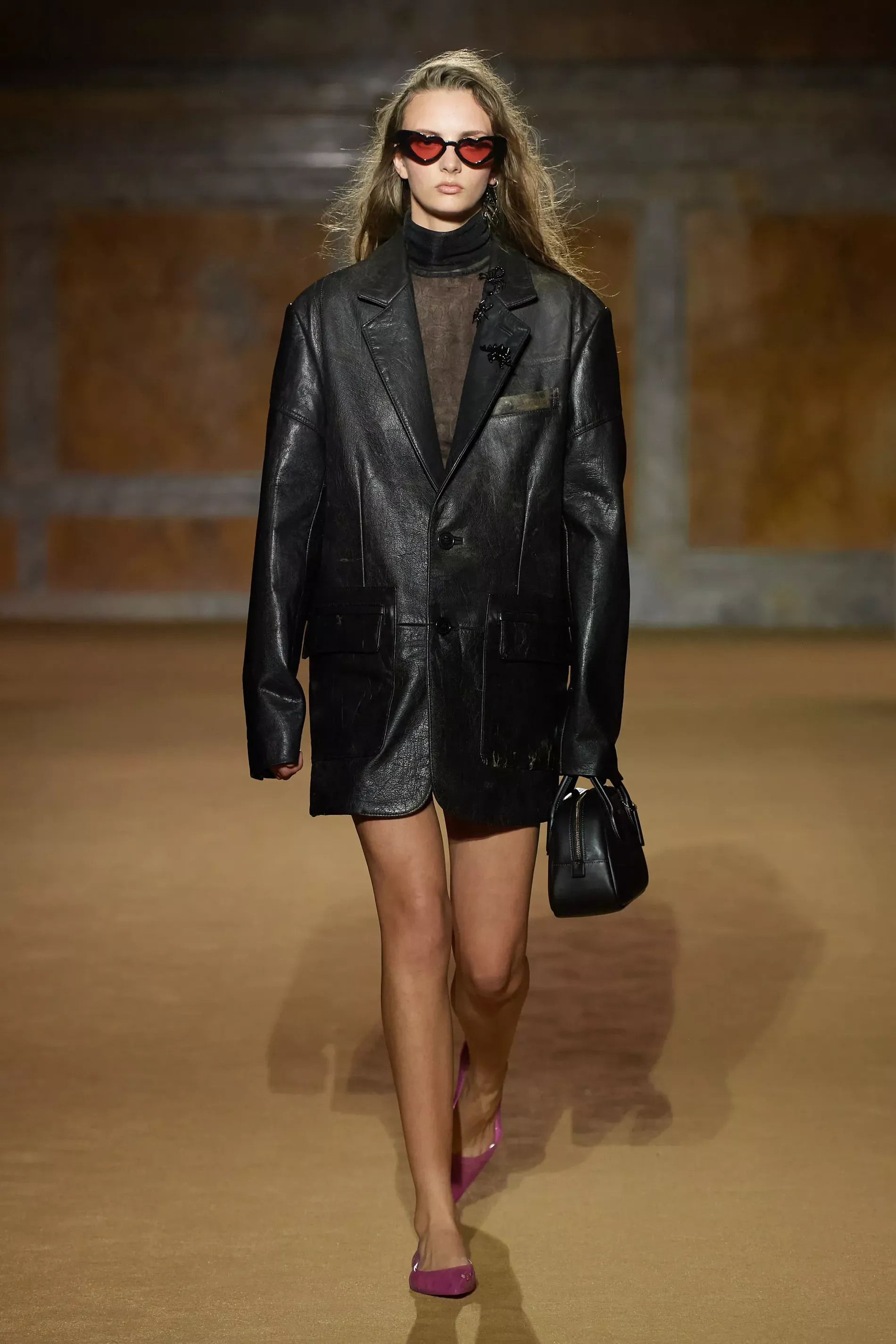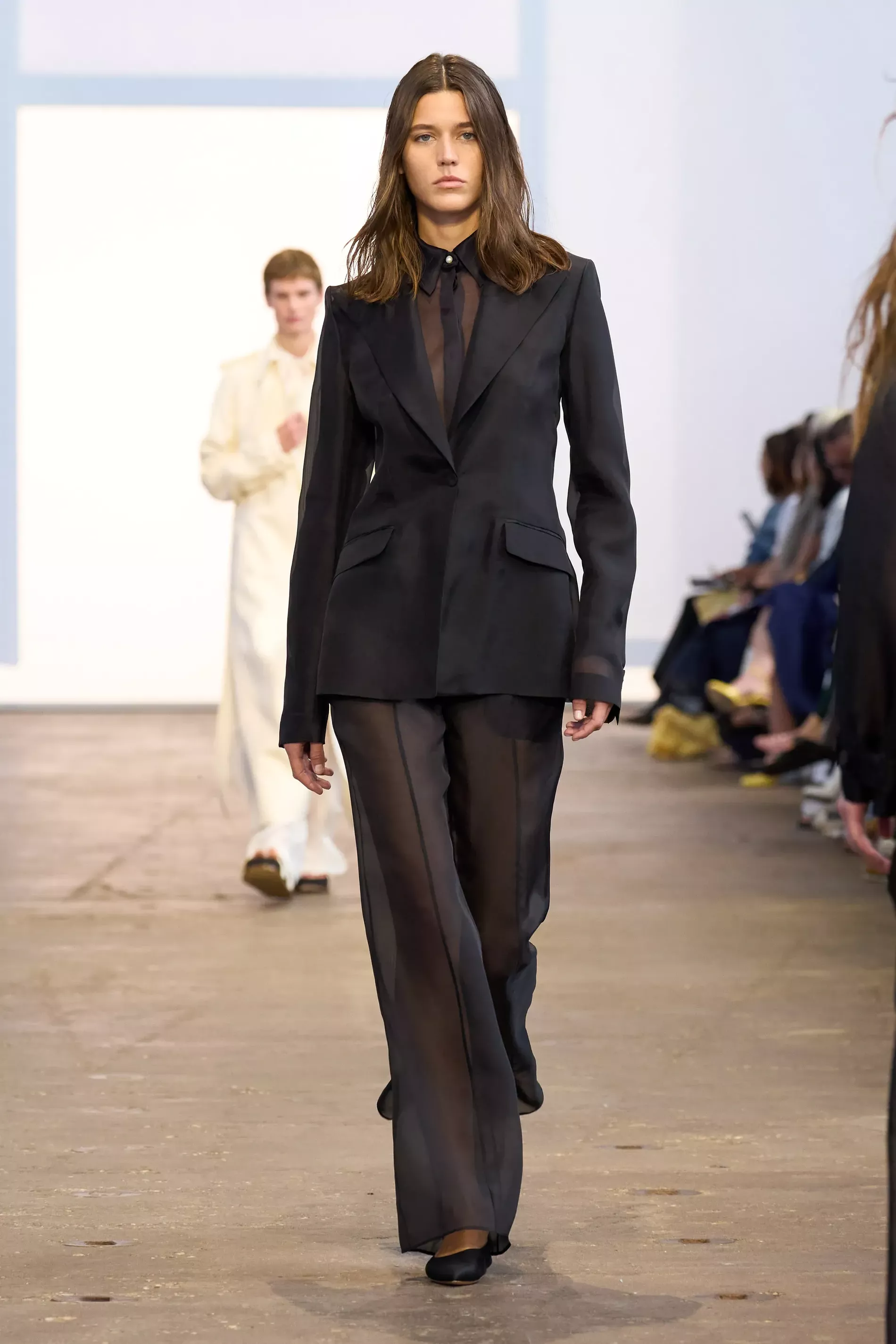 Summer noir
A perfect fit for the commonly monochromatic wardrobes we find across the Nordics, an all-black palette dominated the SS24 collections of many New York designers. Keen to make this heat-absorbing hue suitable for summer? Opt for designs in flowing, light weight fabrics.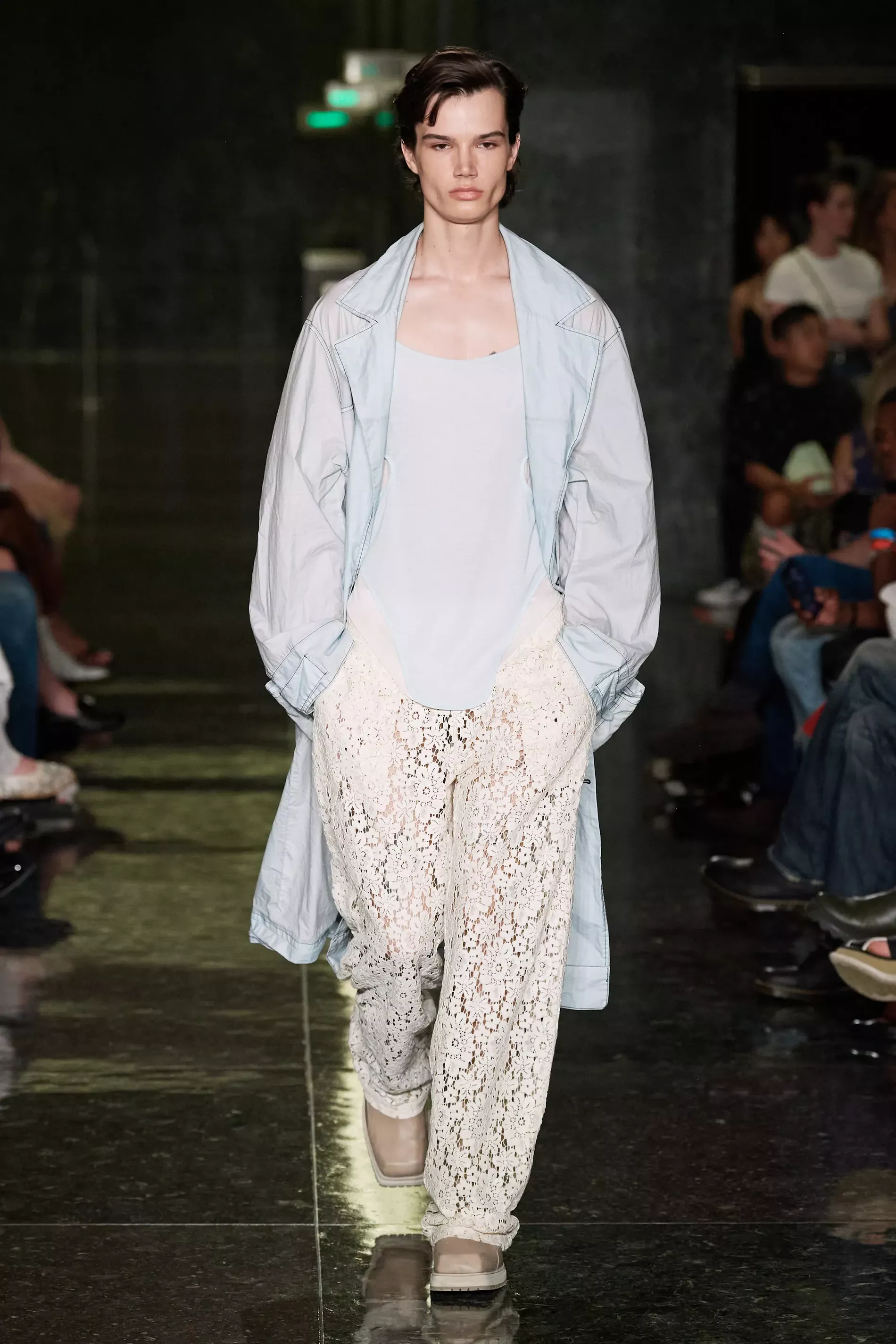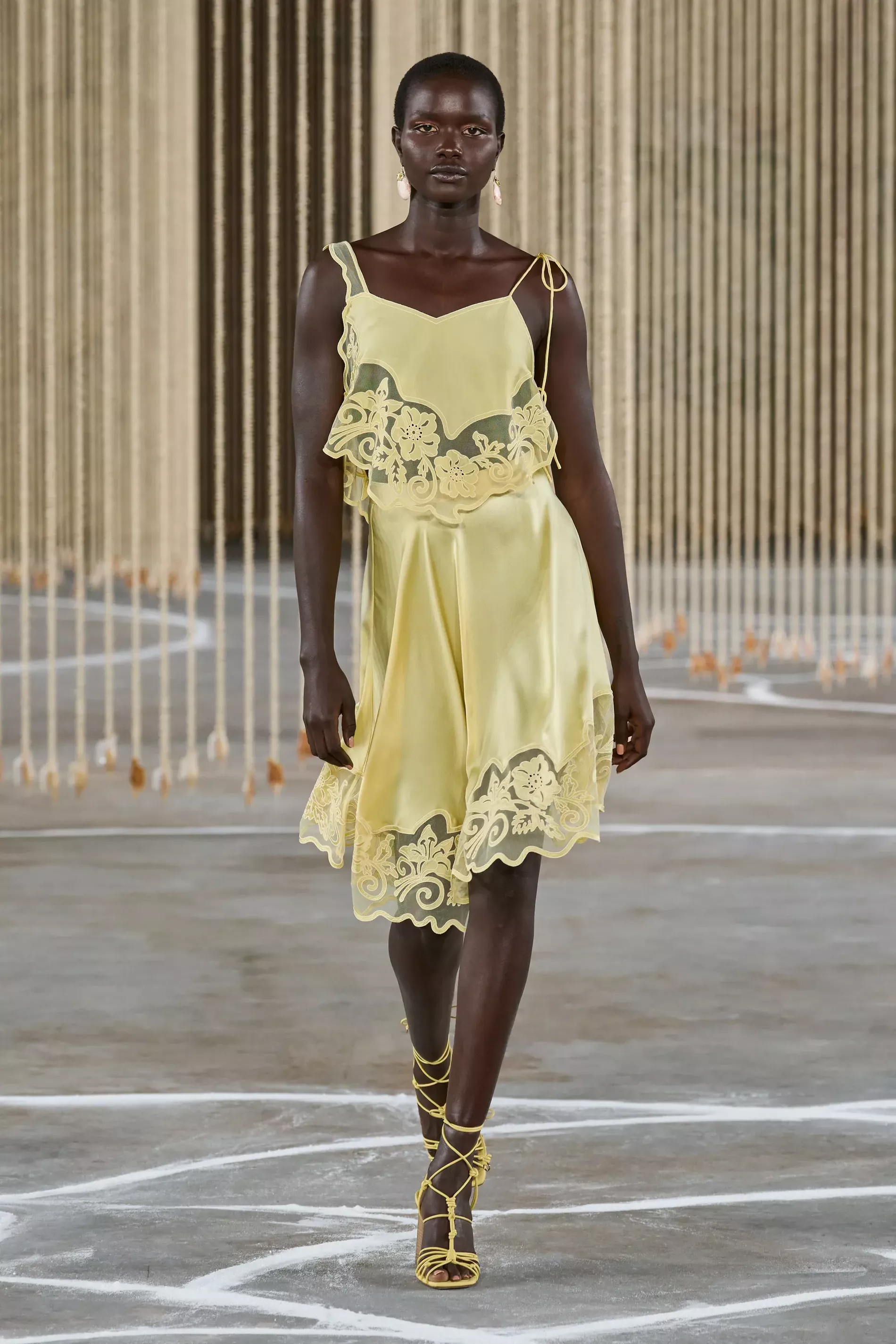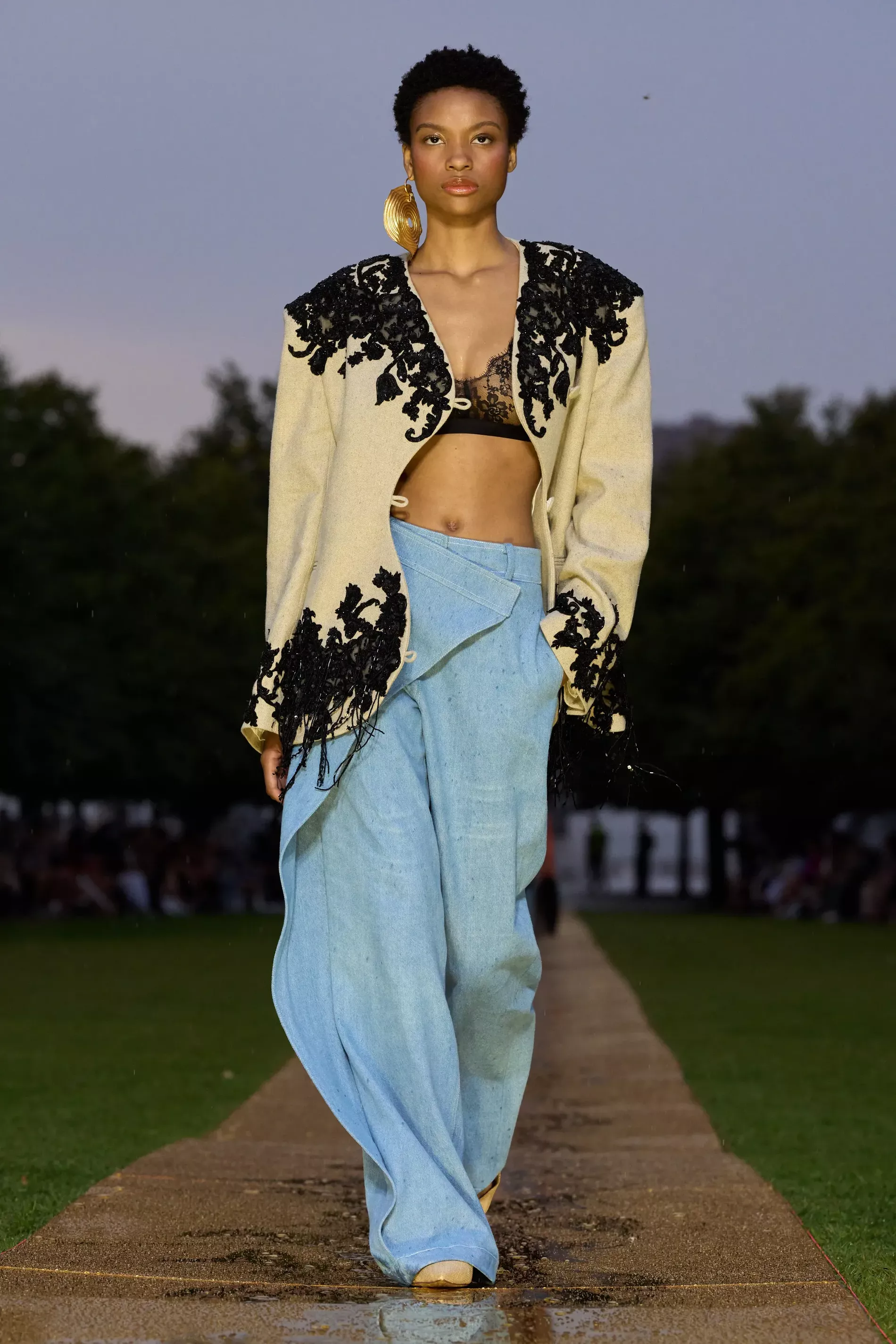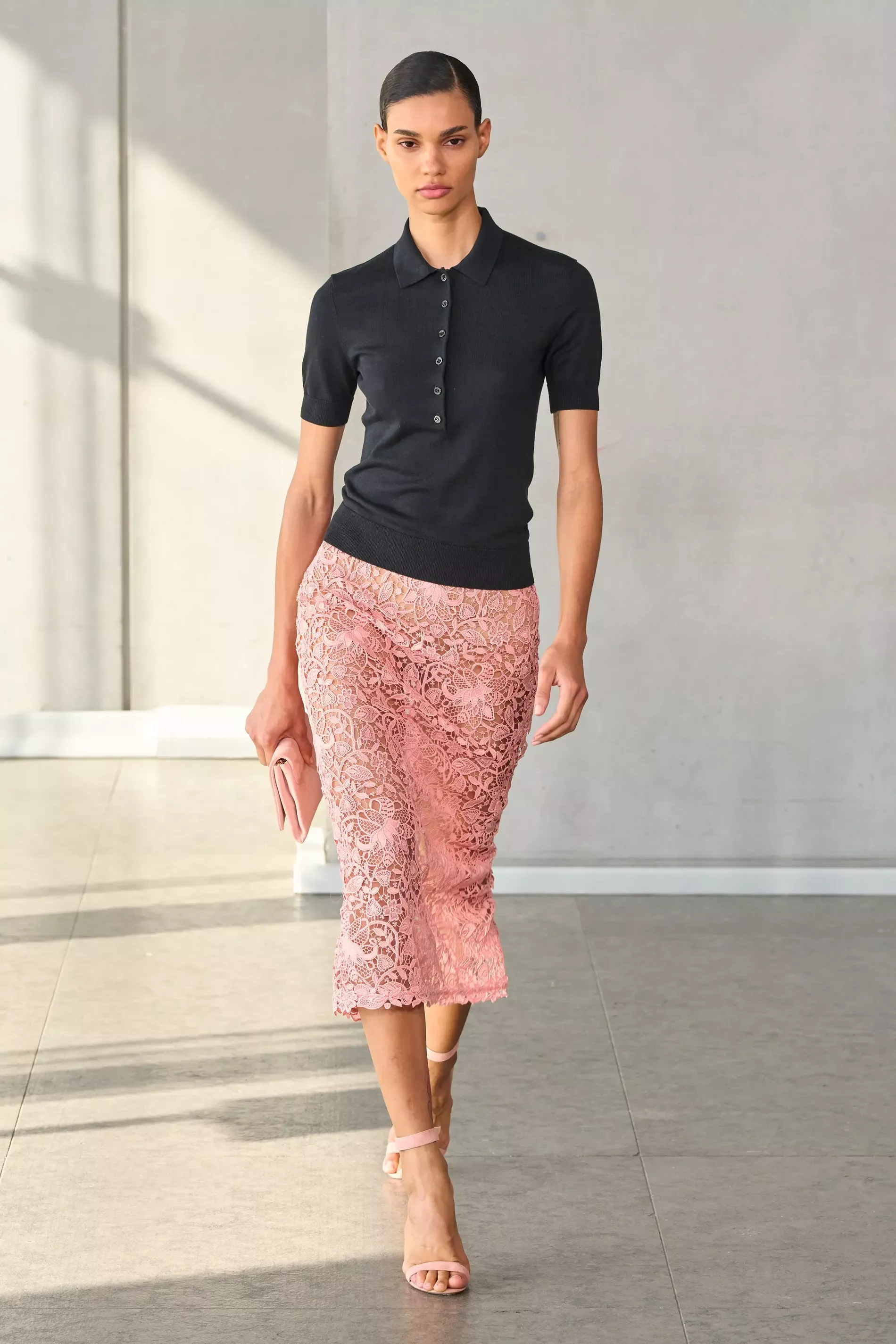 For the love of lace
Lace had a romantic revival on the runways of New York, but it extended far beyond the expected array of trousers, skirts, and dresses. This classic textile was ingeniously reimagined, appearing as intricate appliqués on powerfully cut, wide-shouldered blazers, and as inserts in flowing silk ensembles. These romantic threads are bound to punctuate your wardrobe next summer.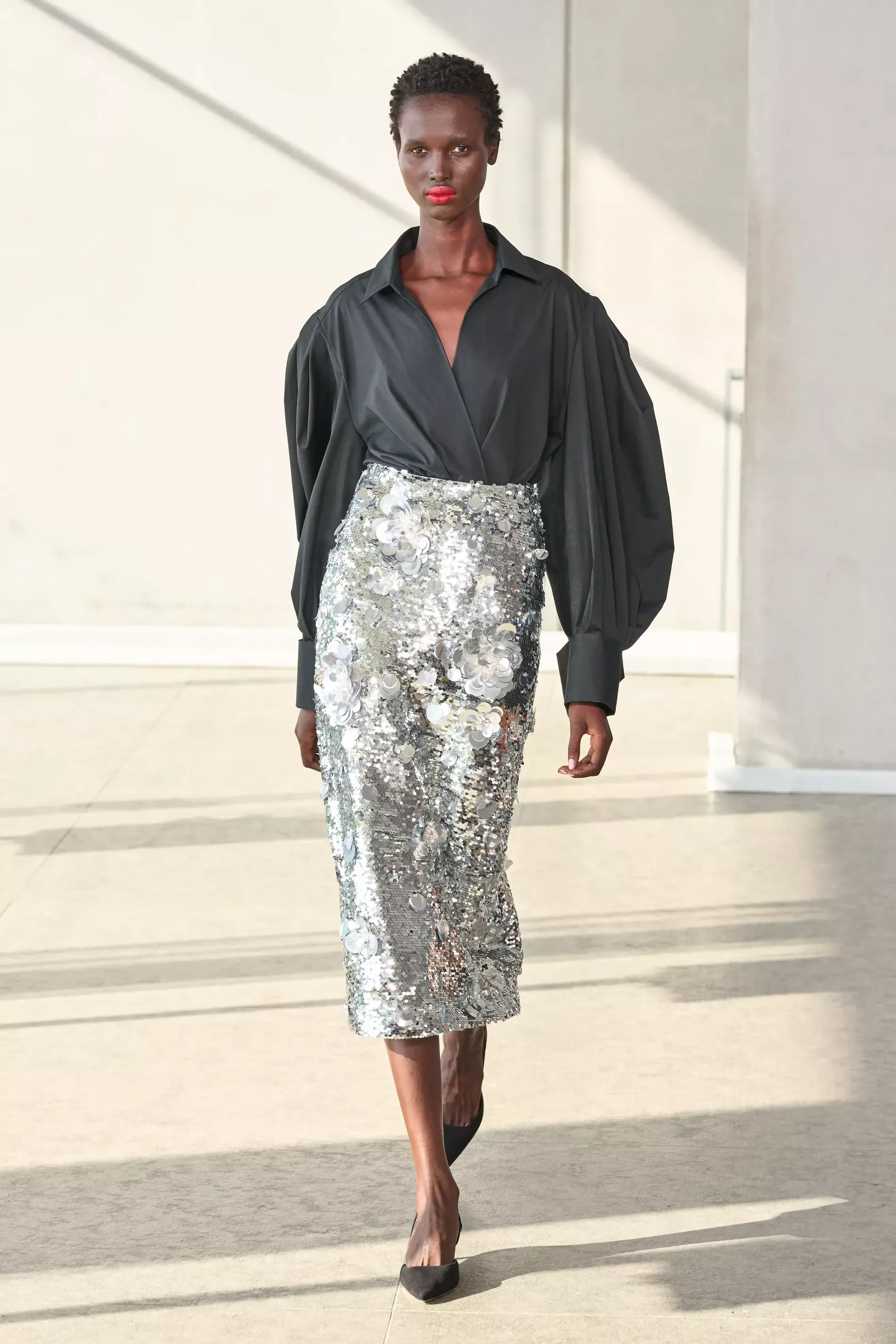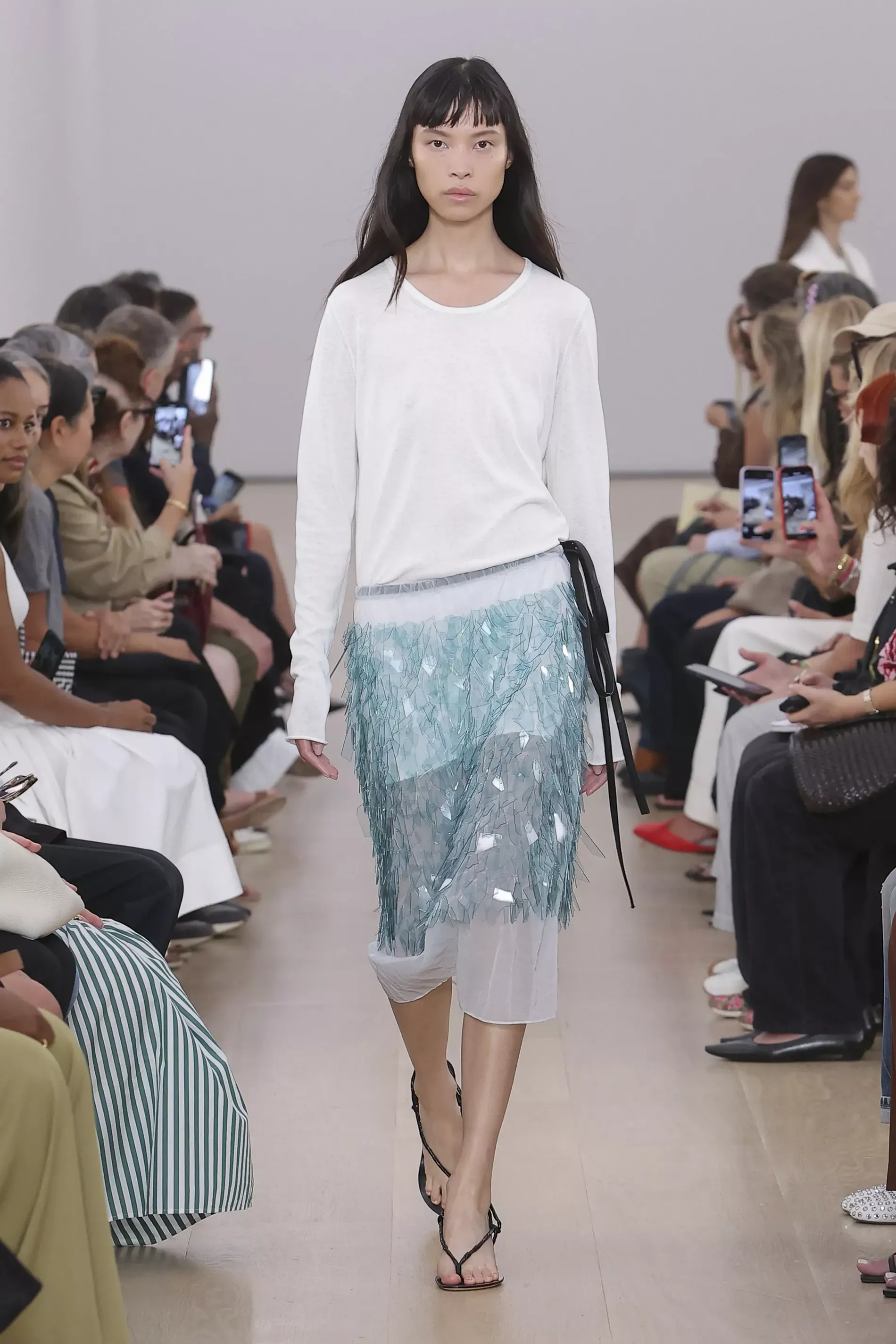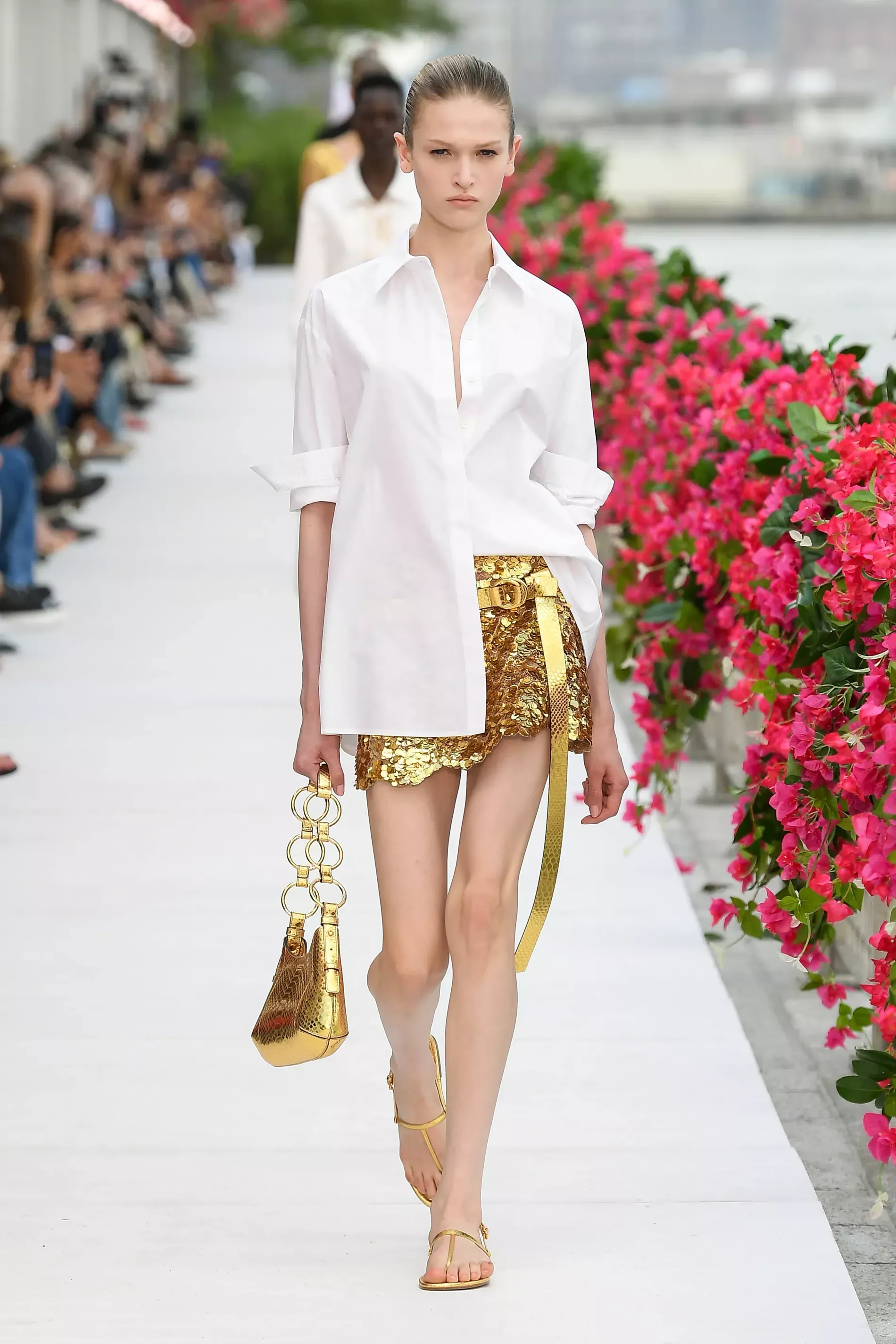 The going-out skirt
For those who came of age in the early 2000s, the phrase "a nice top and jeans" was likely your go-to response when asked, "What are you wearing?" Fast forward to 2024, and the tables have turned: 'going-out tops' have given way to 'party skirts,' versatile enough for evening escapades and more. Don't be surprised if you spot a sequinned midi skirt gracing the office landscape sooner rather than later.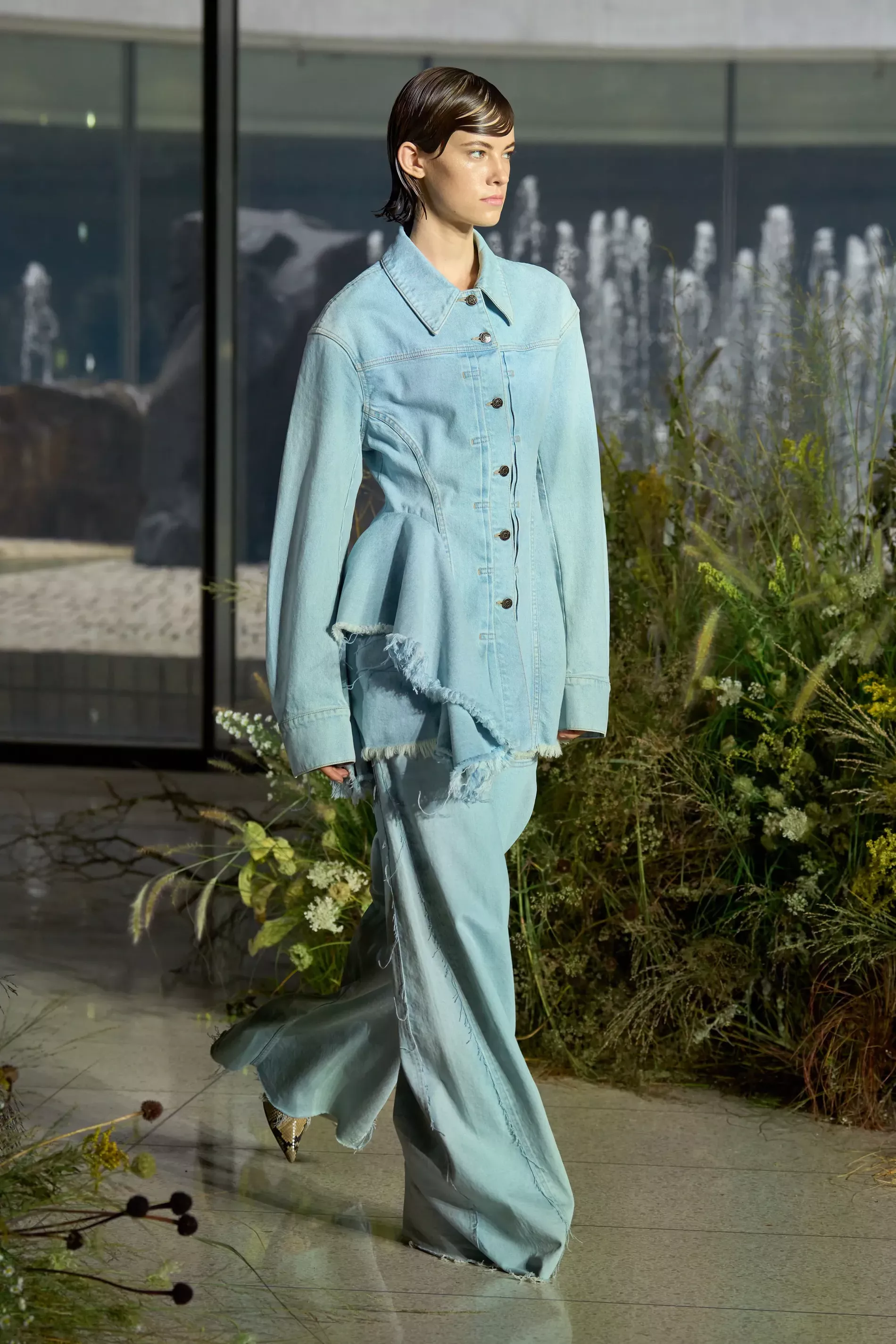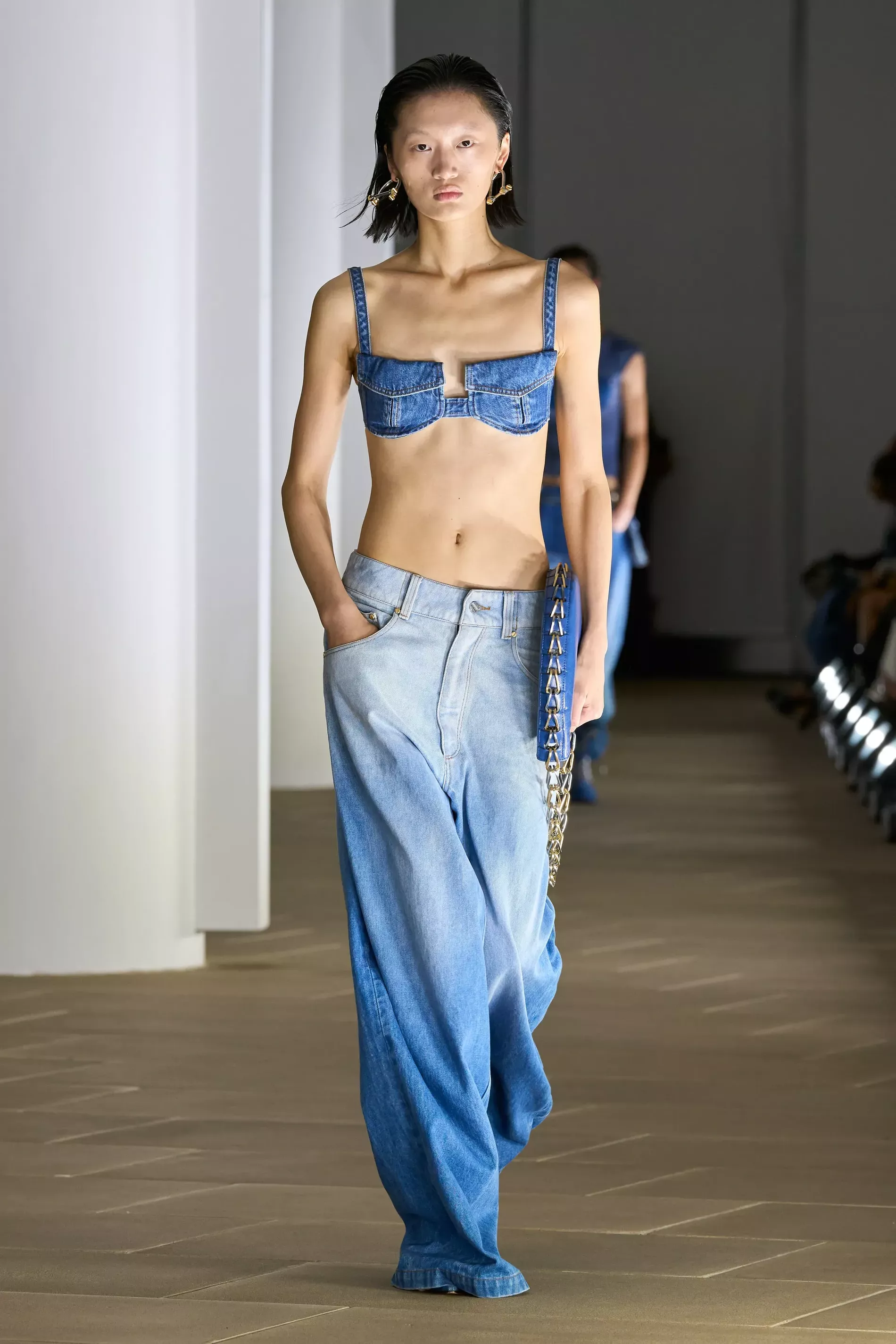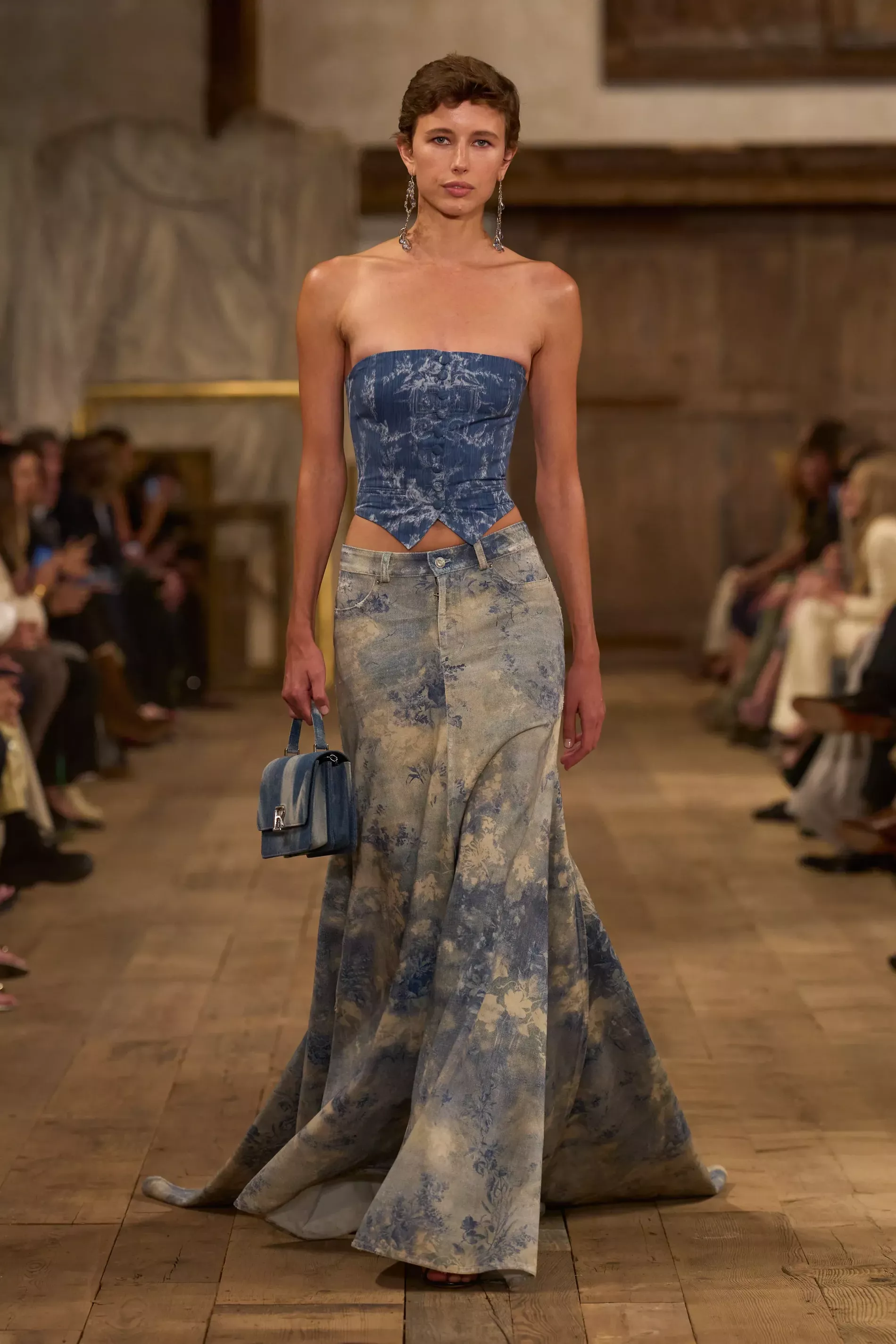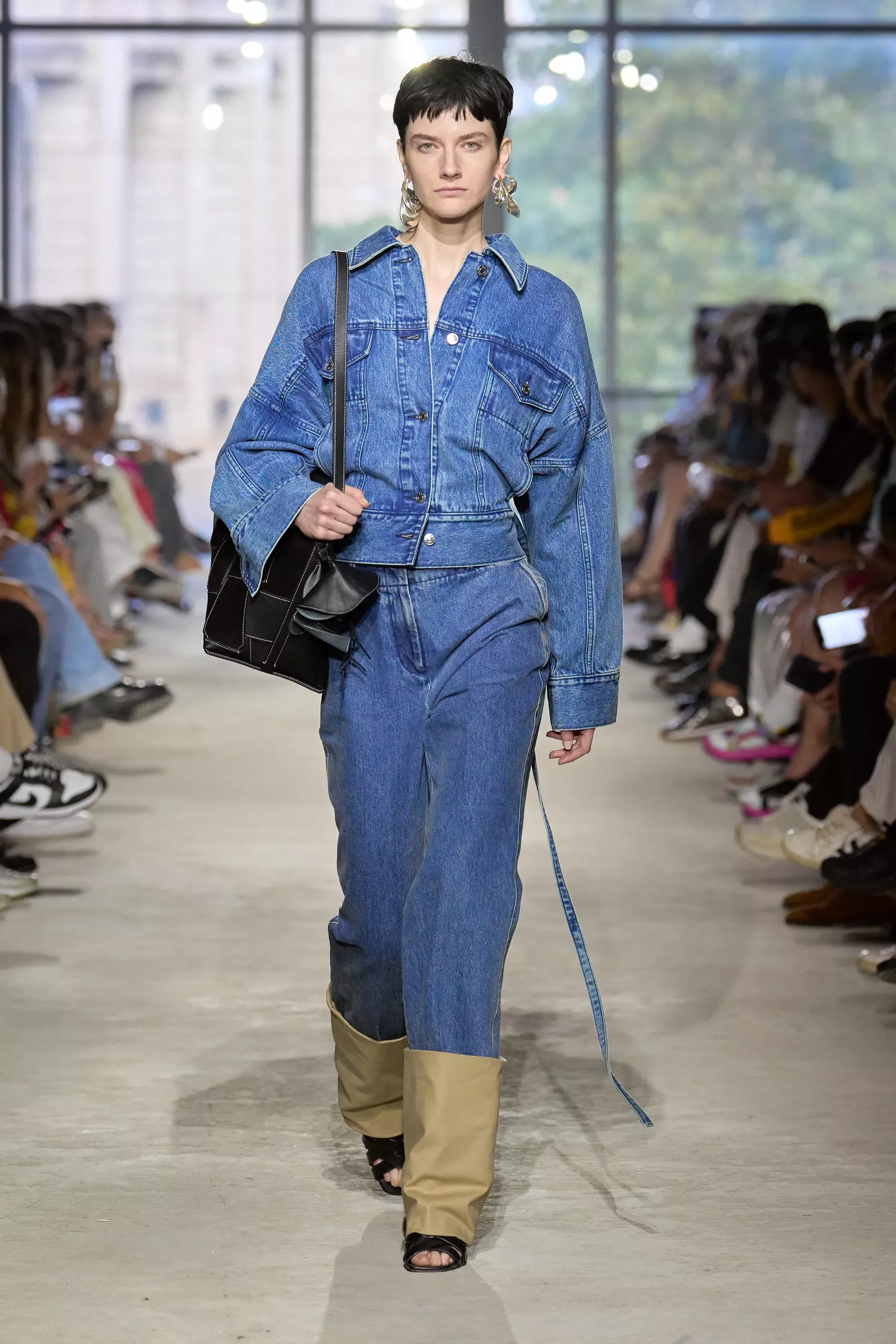 Double-down on denim
Looking across the border, New York designers doubled down on denim this season. But it wasn't the usual blue jean cuts that cropped up on the runways. Beyond the classic trousers and two-pieces, the shapes were reimagined, spanning red-carpet-ready ball gown skirts and corsets, back-pocket bra tops and draped jackets. Someone better call Justin and Britney.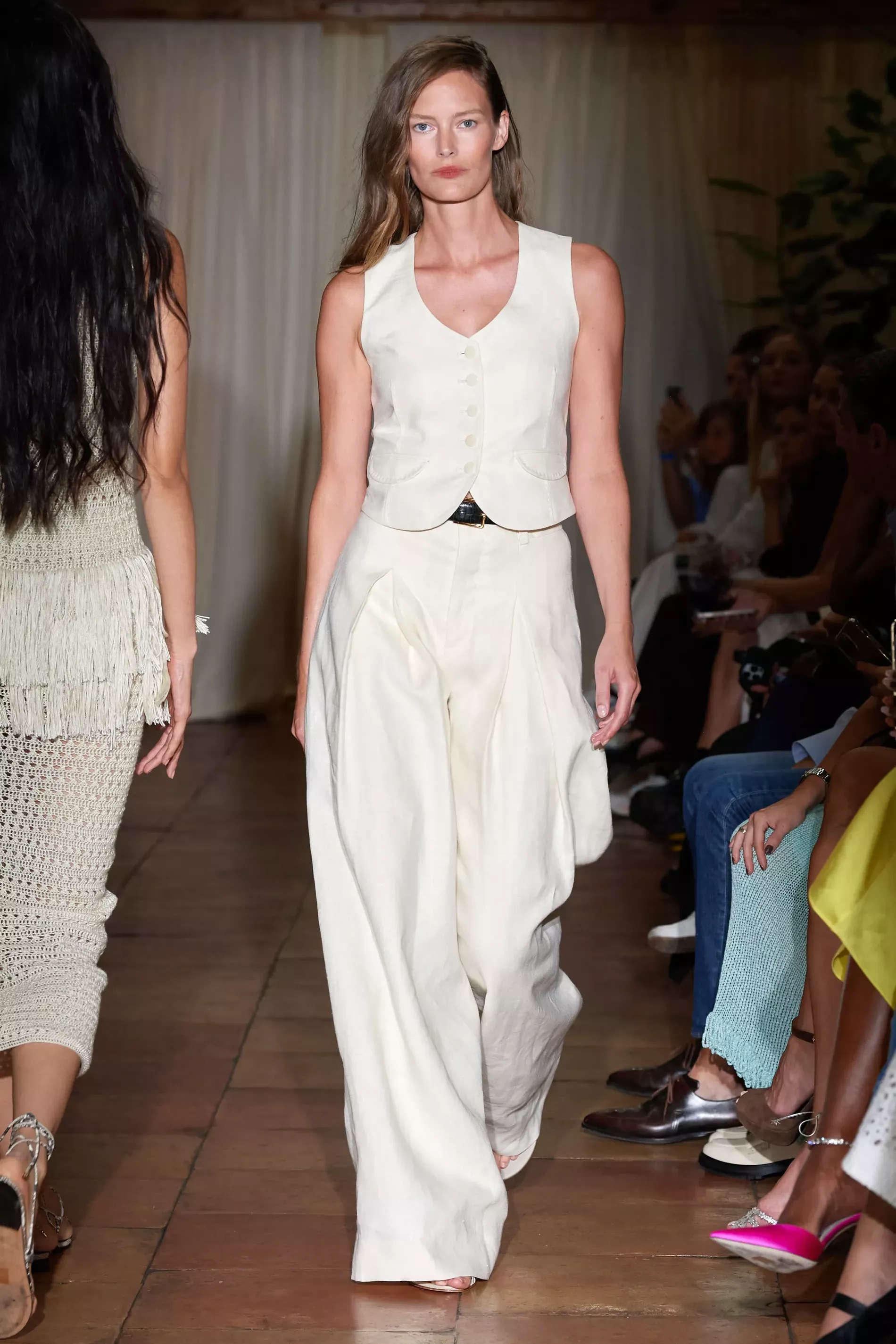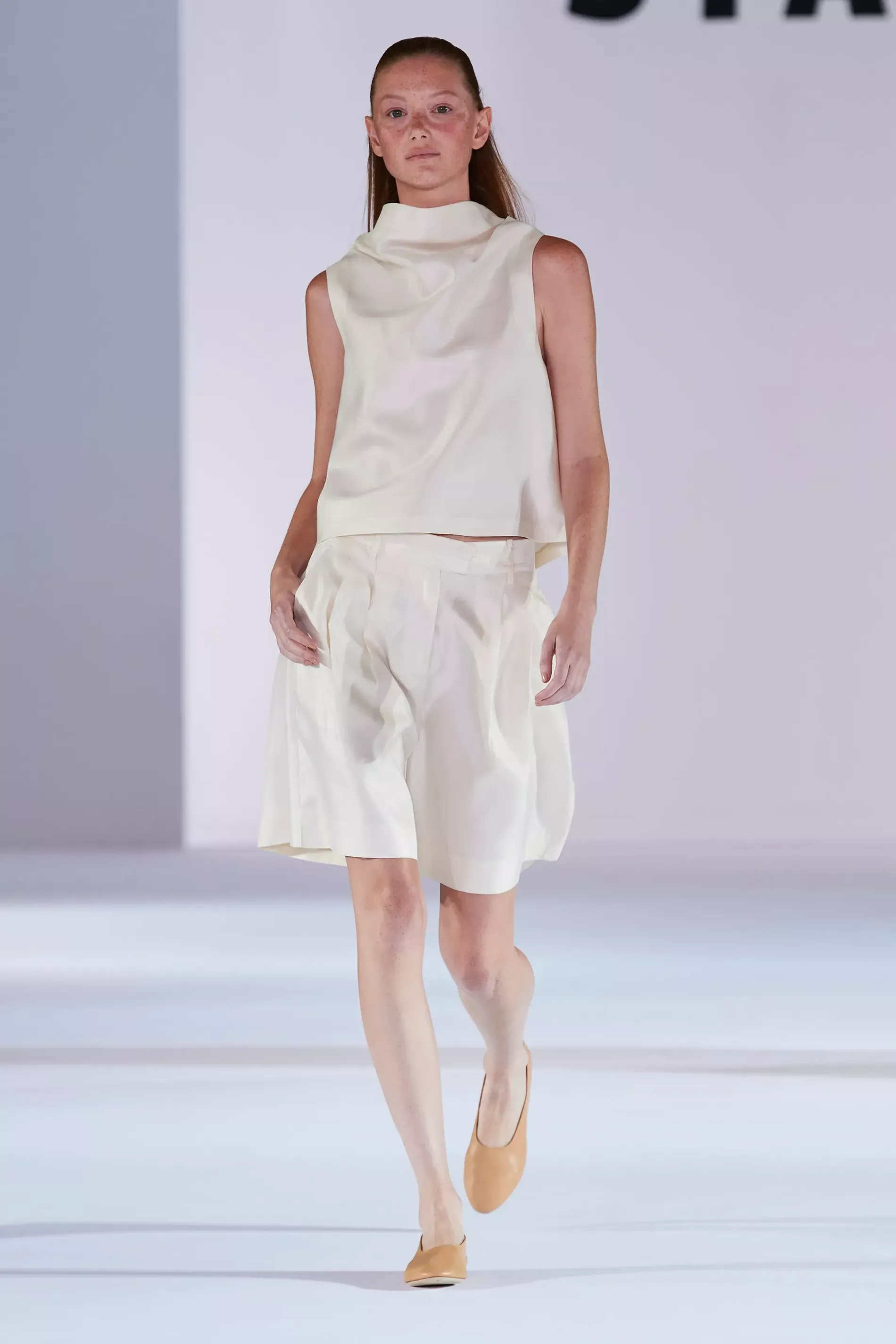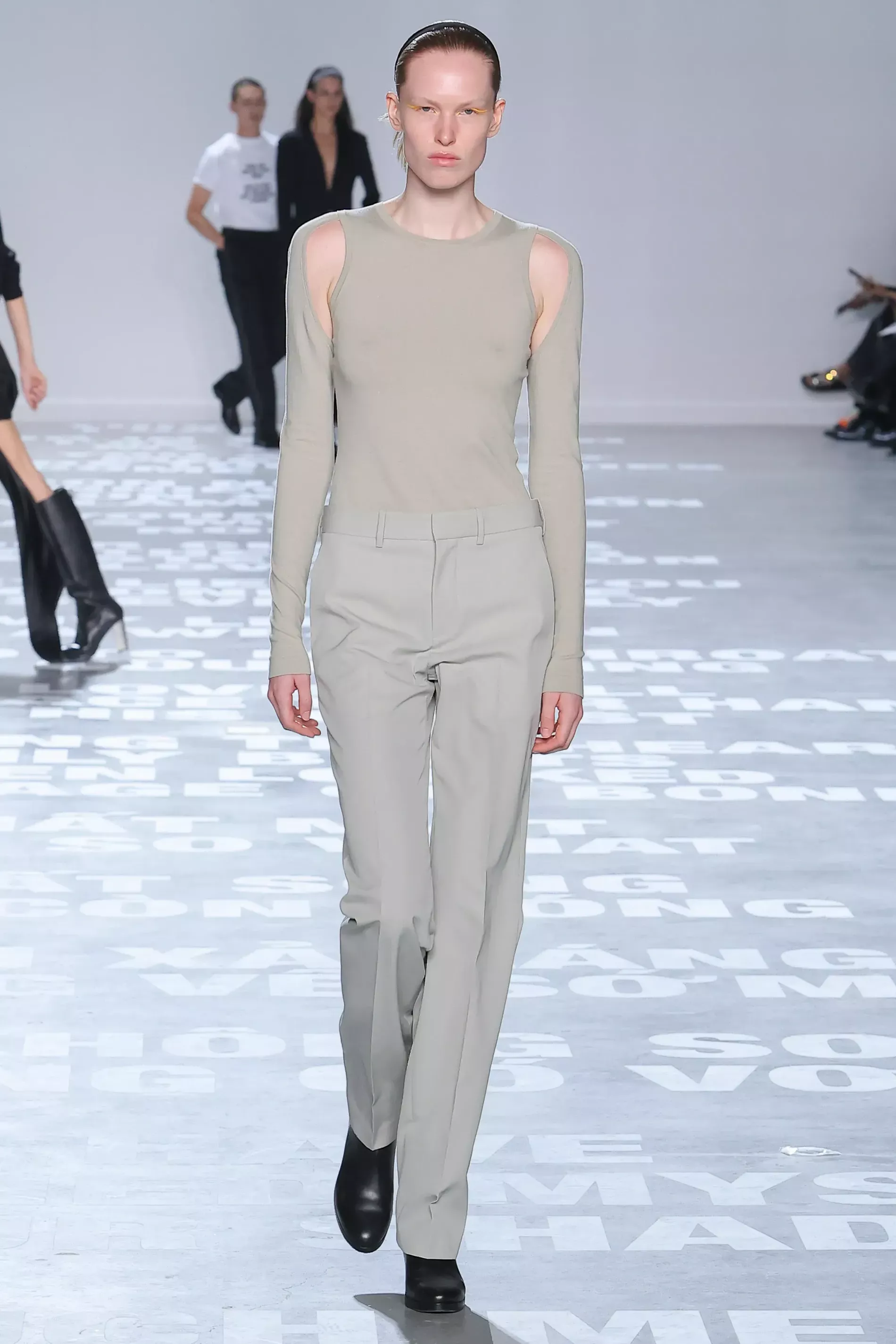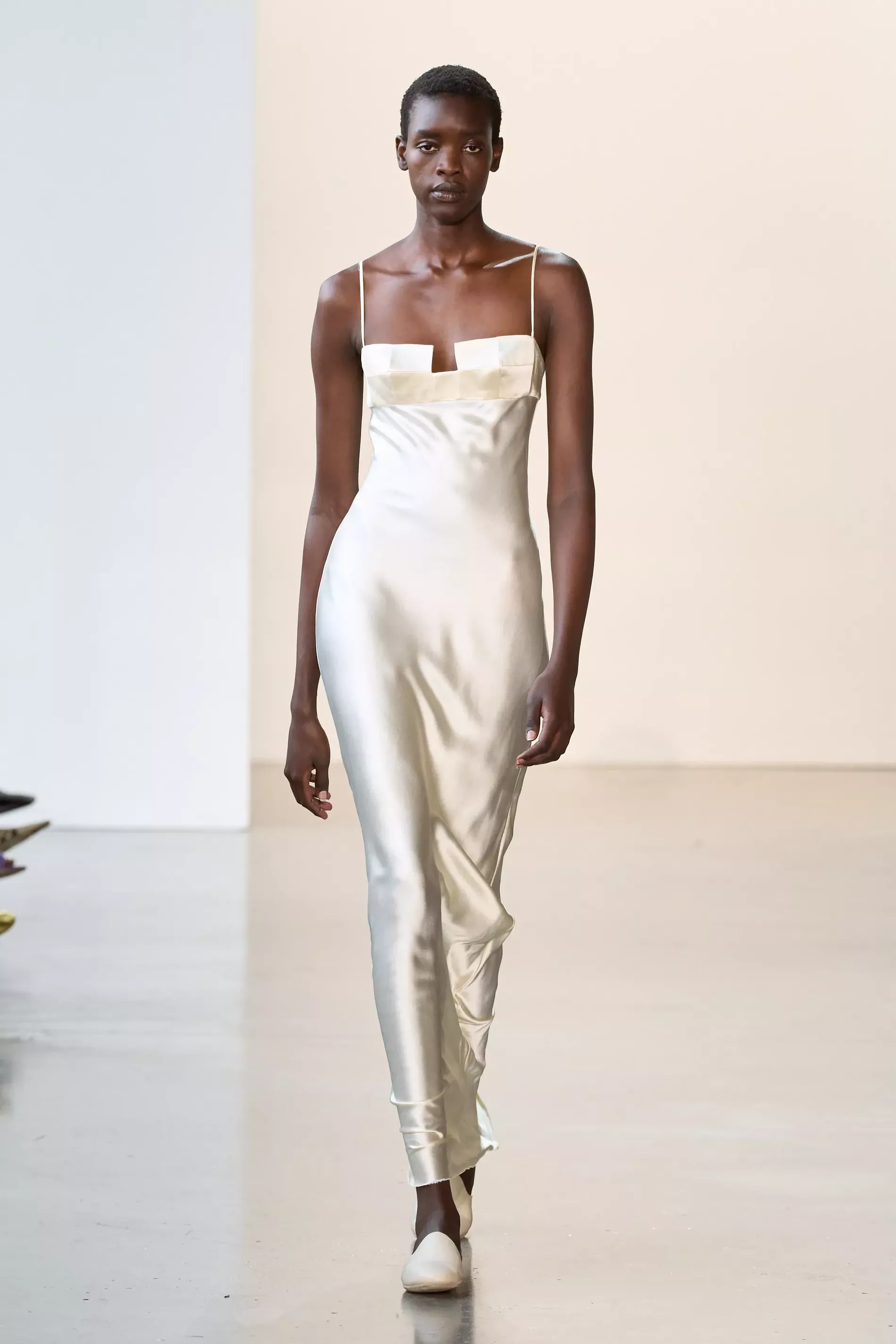 Ultra-sleek '90s minimalism
New York designers have revived the 1990s this season, evoking a sense of nostalgia on the runway. Gone are the days of busy patterns and ornate embellishments; instead, the runways were a masterclass in the art of 'less is more.' Lean into the 'greige' of it all and get inspired by the parade of sophisticated slip dresses to monochromatic pantsuits. Somehow, it feels as fresh today as it did three decades ago.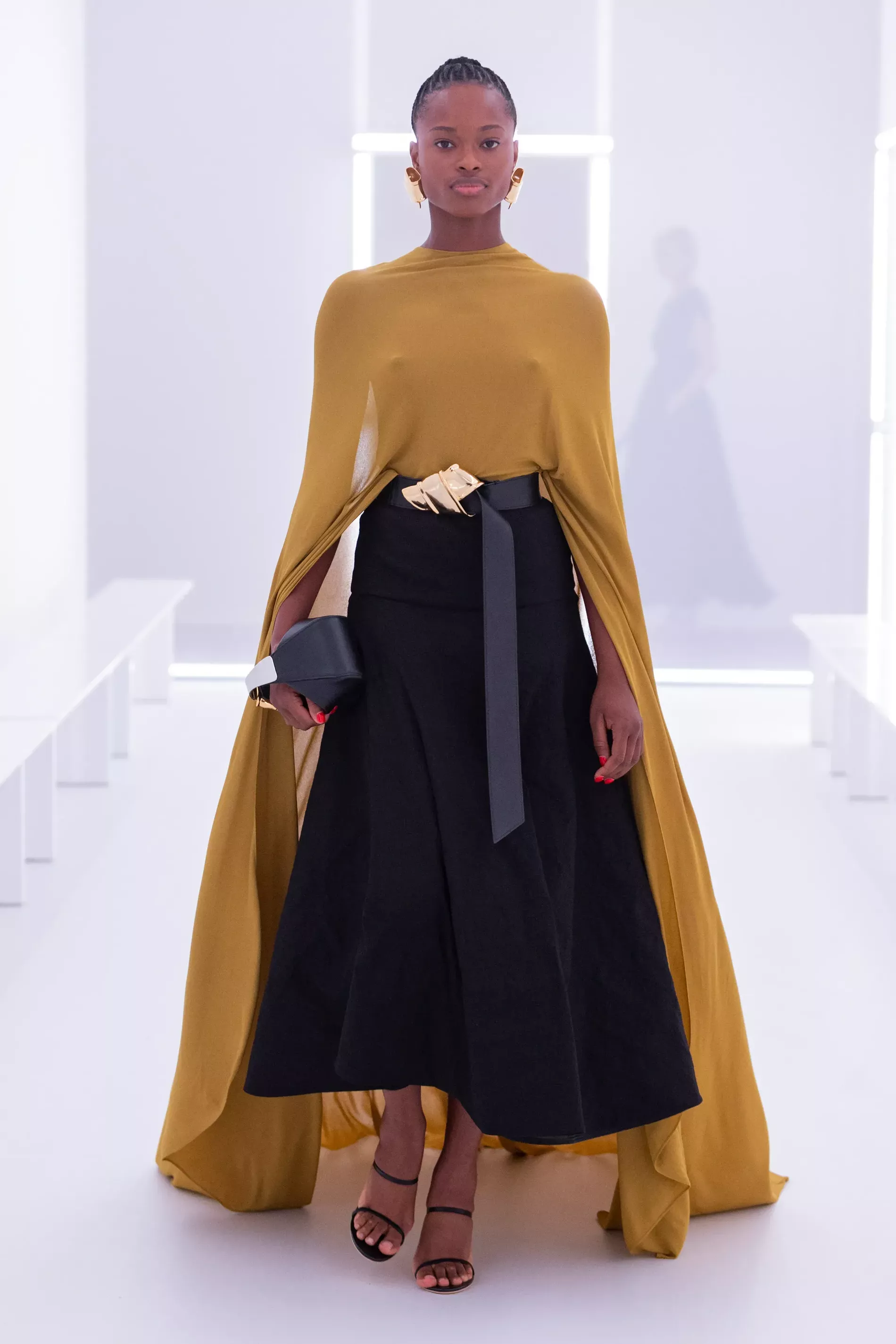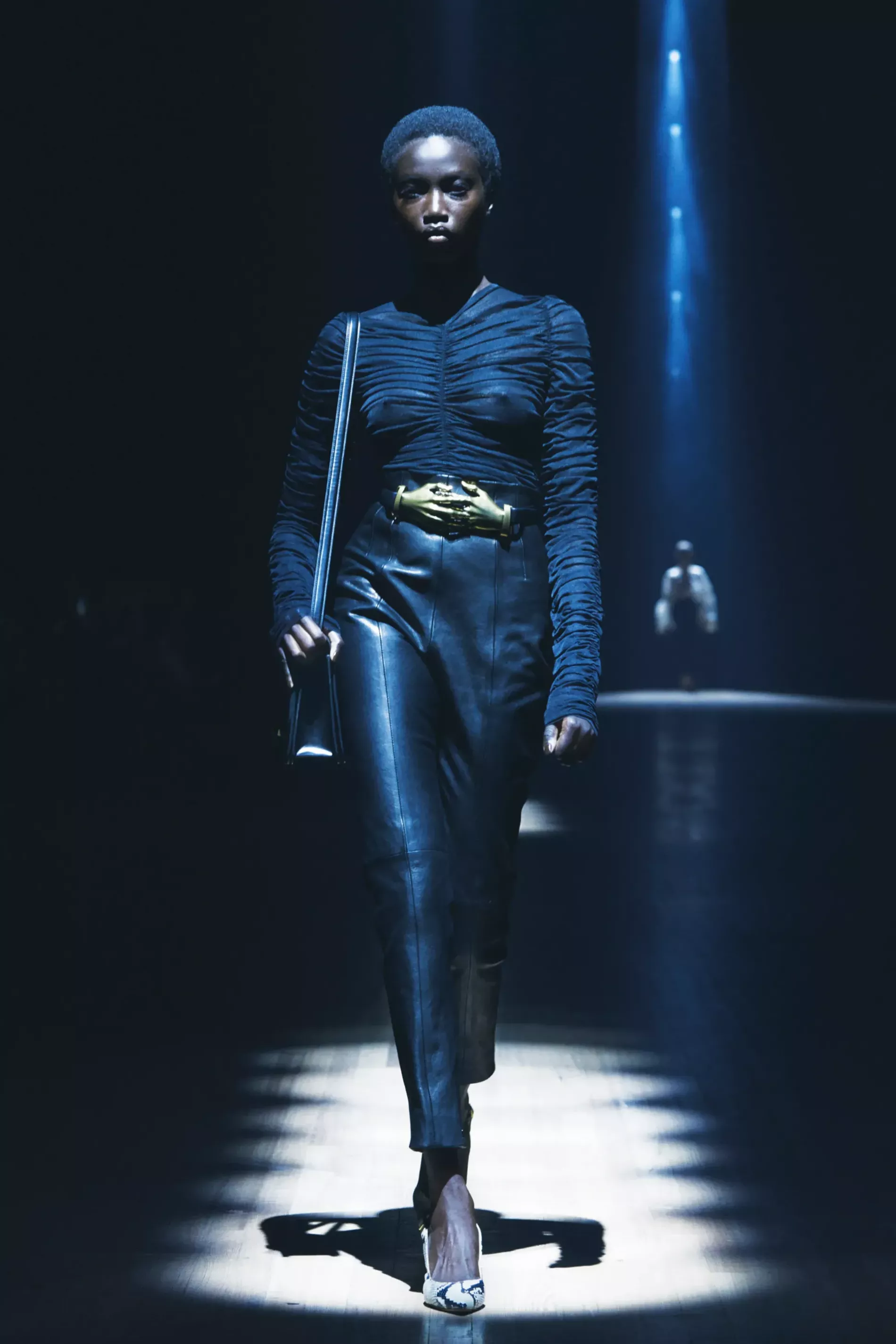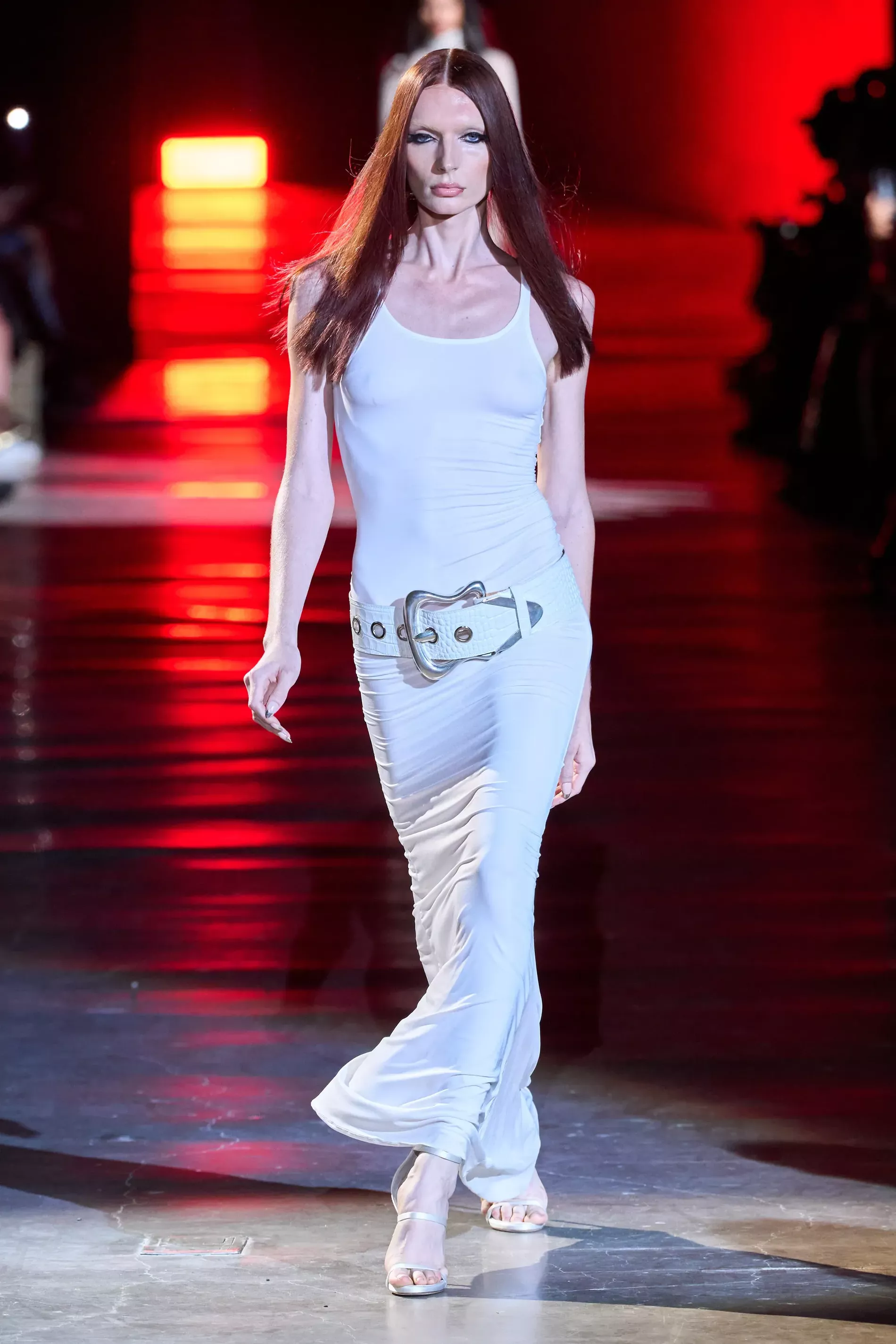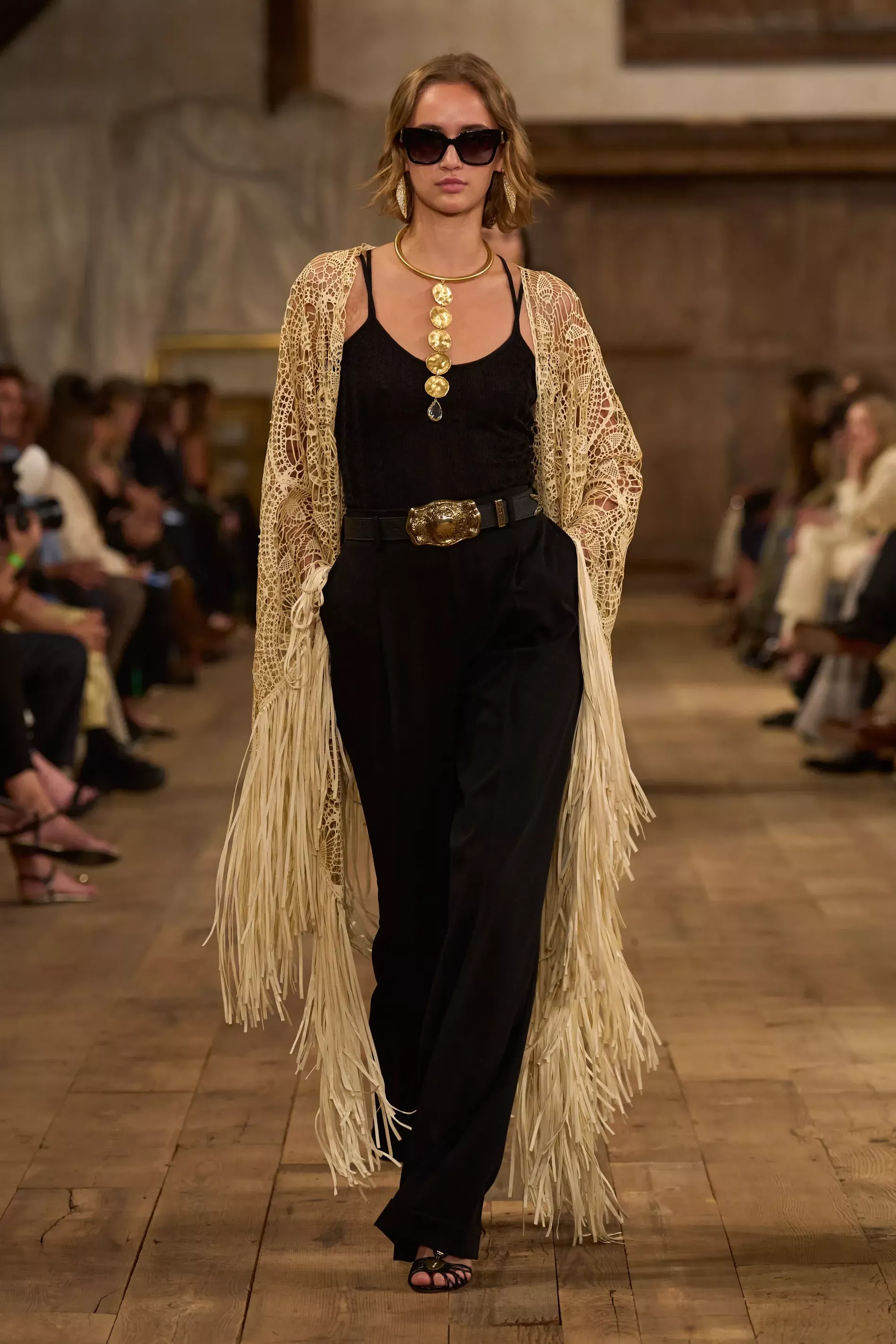 Big buckle energy
"Go big or go home" resonated strongly on New York's runways, particularly when it came to accessories. While oversized jewelry and XXL bags certainly made their mark, the stand-out element this season was undoubtedly the 'big buckle energy' punctuating most collections. New York designers fully embraced this audacious accessory, slung low on the hip for a nod to Y2K nostalgia or artfully cinching in garments to create sculpted looks, and you should too.