Danish twins Amalie and Cecilie Moosgaard on walking the Gucci spring/summer 2023 show hand-in-hand
It's not often that you have your sister by your side when entering the world of modelling. Even less so, to be literally holding her hand as you step out onto one of the industry's most illustrious runways.
Alessandro Michele's 'Welcome to Twinsburg' show made a striking (double) impression as 68 sets of identical twins took to the runway for Gucci's spring/summer 2023 show. Once the beautiful display had sunk in, one question came to mind: what was going on inside the twin's heads?
Below, Danish model Amalie Moosgaard gives Vogue Scandinavia a sneak peek into her day walking the Gucci runway with her twin sister Cecilie. Find out, from her perspective, what it's like to parade in pairs next to your perceived 'double', meeting a sea of twins backstage, and how the surreal experience had she and her sister reflecting on their individuality.
7:00 AM
"7.00AM in Milan, the alarm goes off and I snooze for a few minutes. Yesterday was a long day and night of show rehearsals. My twin sister and I have requested separate rooms at the hotel we're staying at – we might be close, but not so much so that we want to share a room for an entire week. It was cosy during our childhood, but we're a bit too old for that now."
"I've been in Milan for almost a week now and normally my jet-lag would wake me up early and I'd head out for a morning stroll to get a macchiato and a cornetto. But this morning, I rolled out of bed, brushed my teeth and brows, put on a moisturiser and a face oil, curled my lashes and only just made it down to the lobby in time for my 7.30 call time."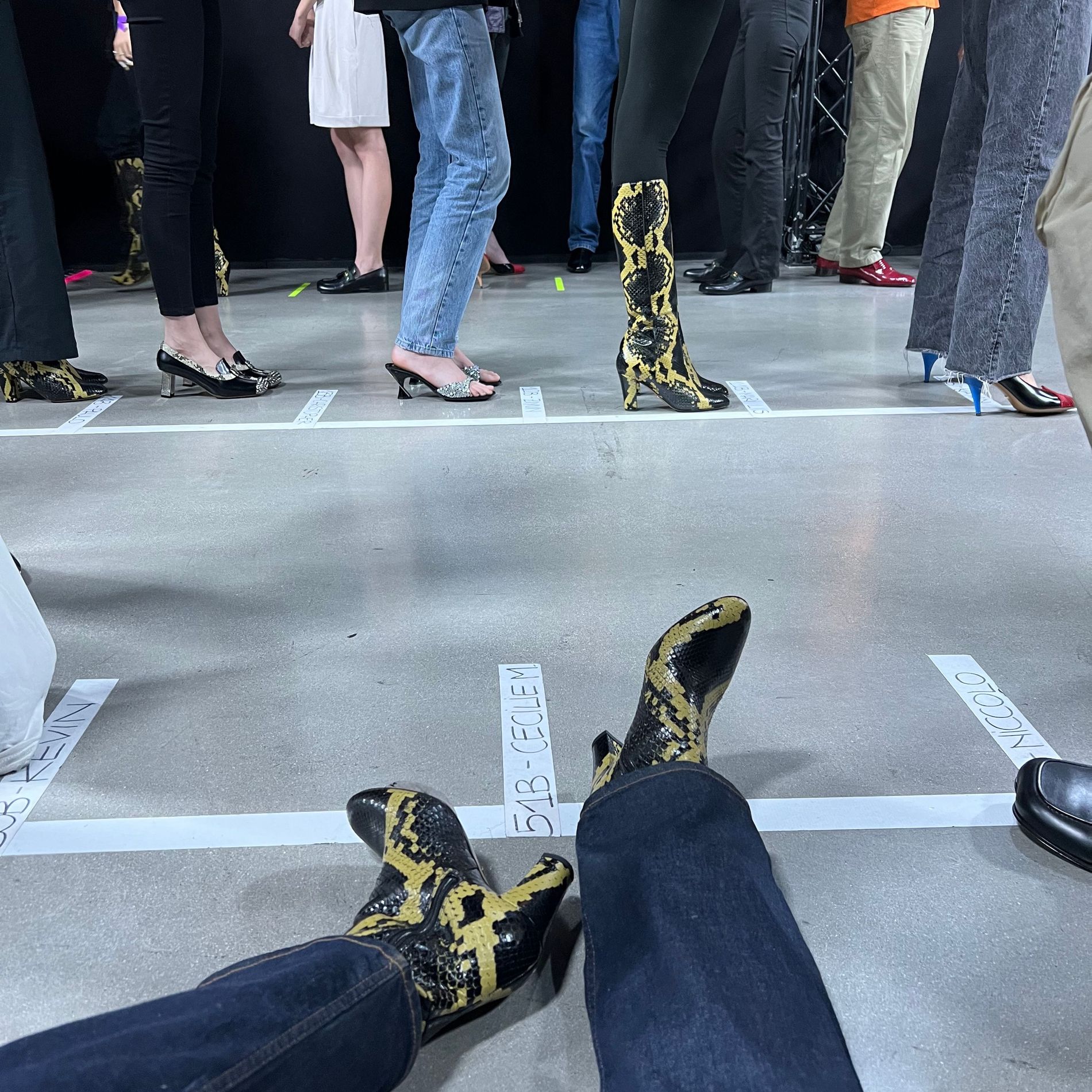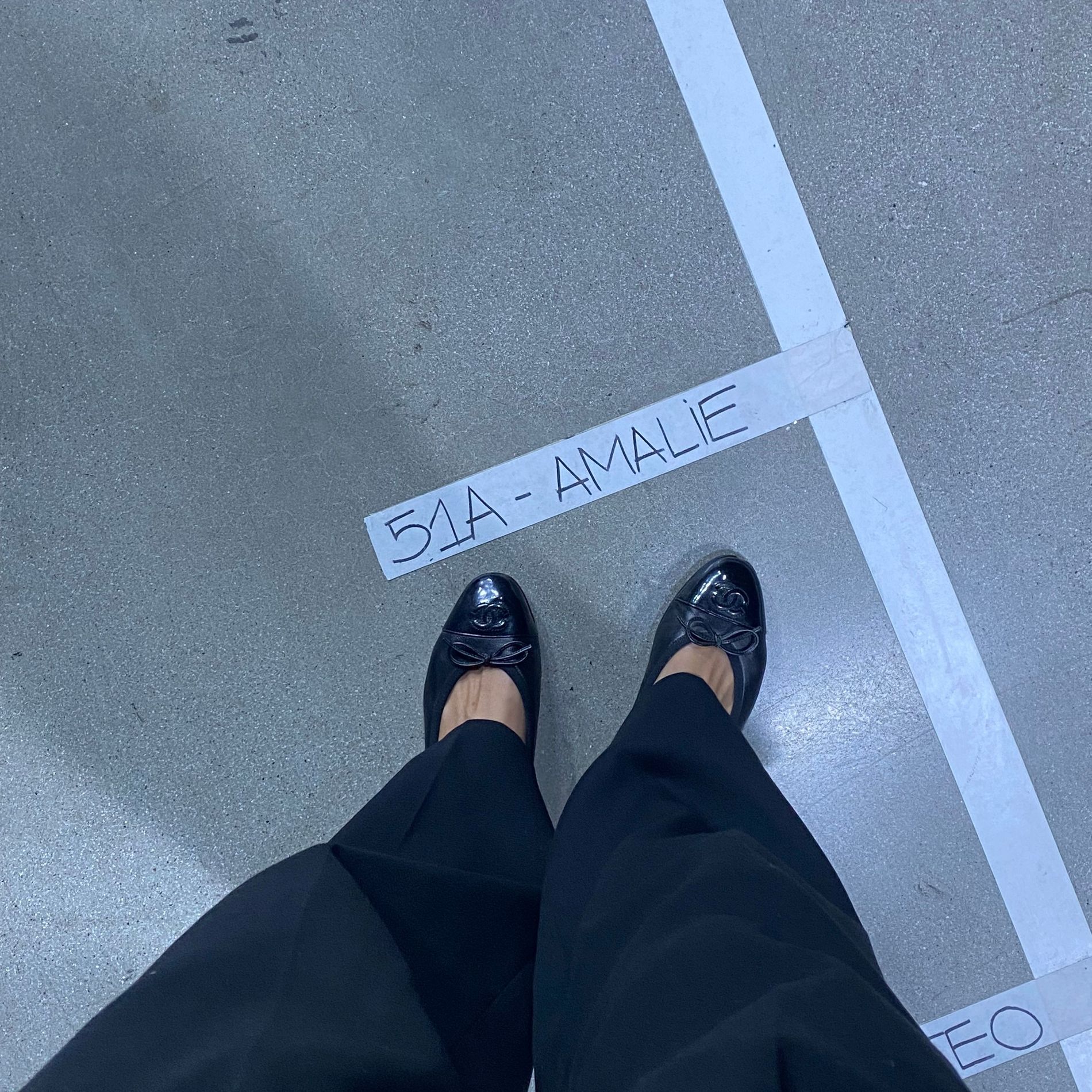 8:30 AM
"We have arrived at the Gucci location with plenty of time before the show starts. We are two of many models, as the show consists only of twins (double-up on everything), so the hair and makeup teams have a big task ahead of them with a lot of faces to do.
"The make-up is very simple and natural, with a focus on clear skin. We are wearing two big headpieces with black beads and sunglasses, so that took much of the attention. For hair, we're given low ponytails with some extra long extensions, and got some very long nails that I struggled quite a bit with in the dressing room."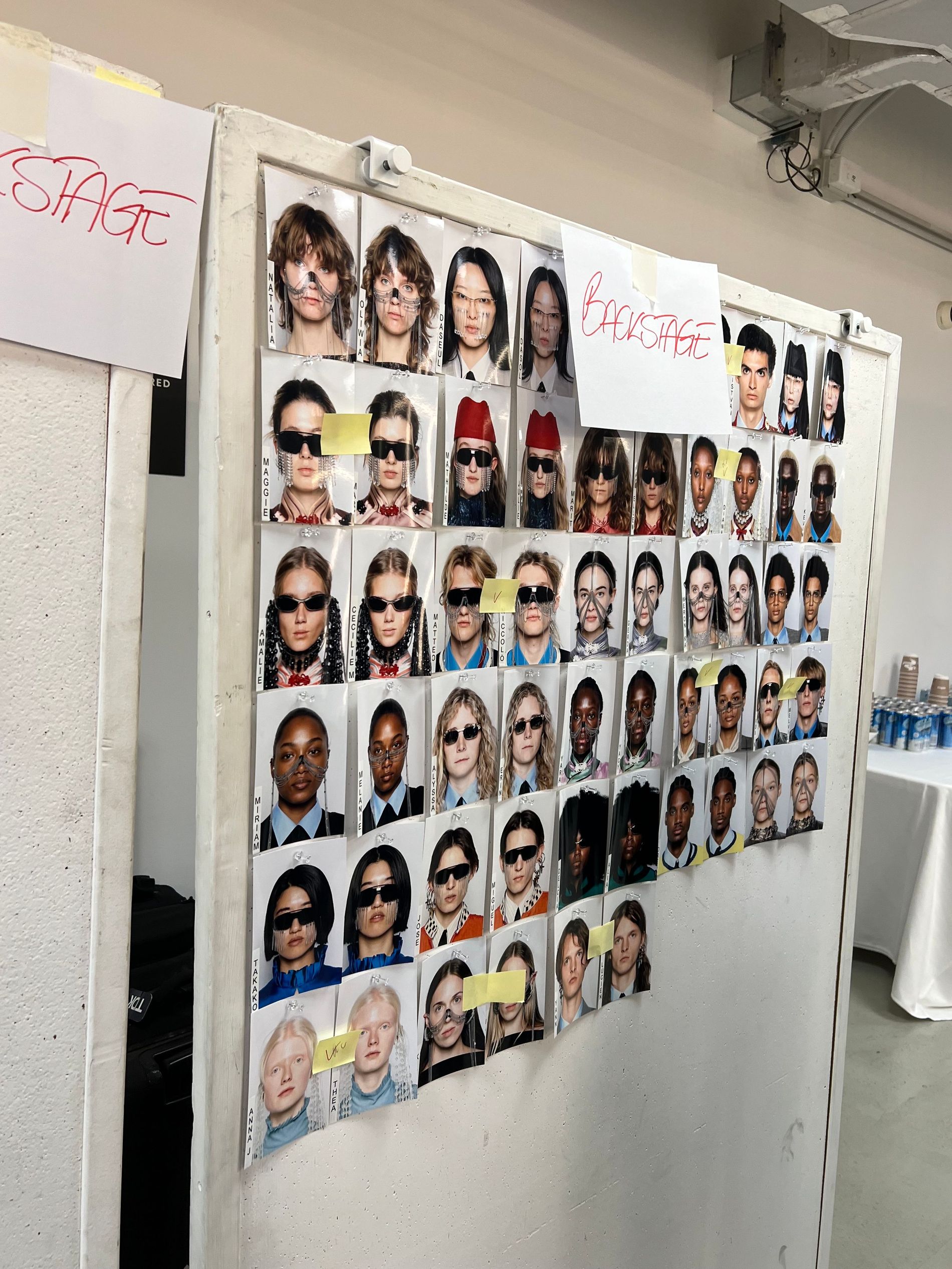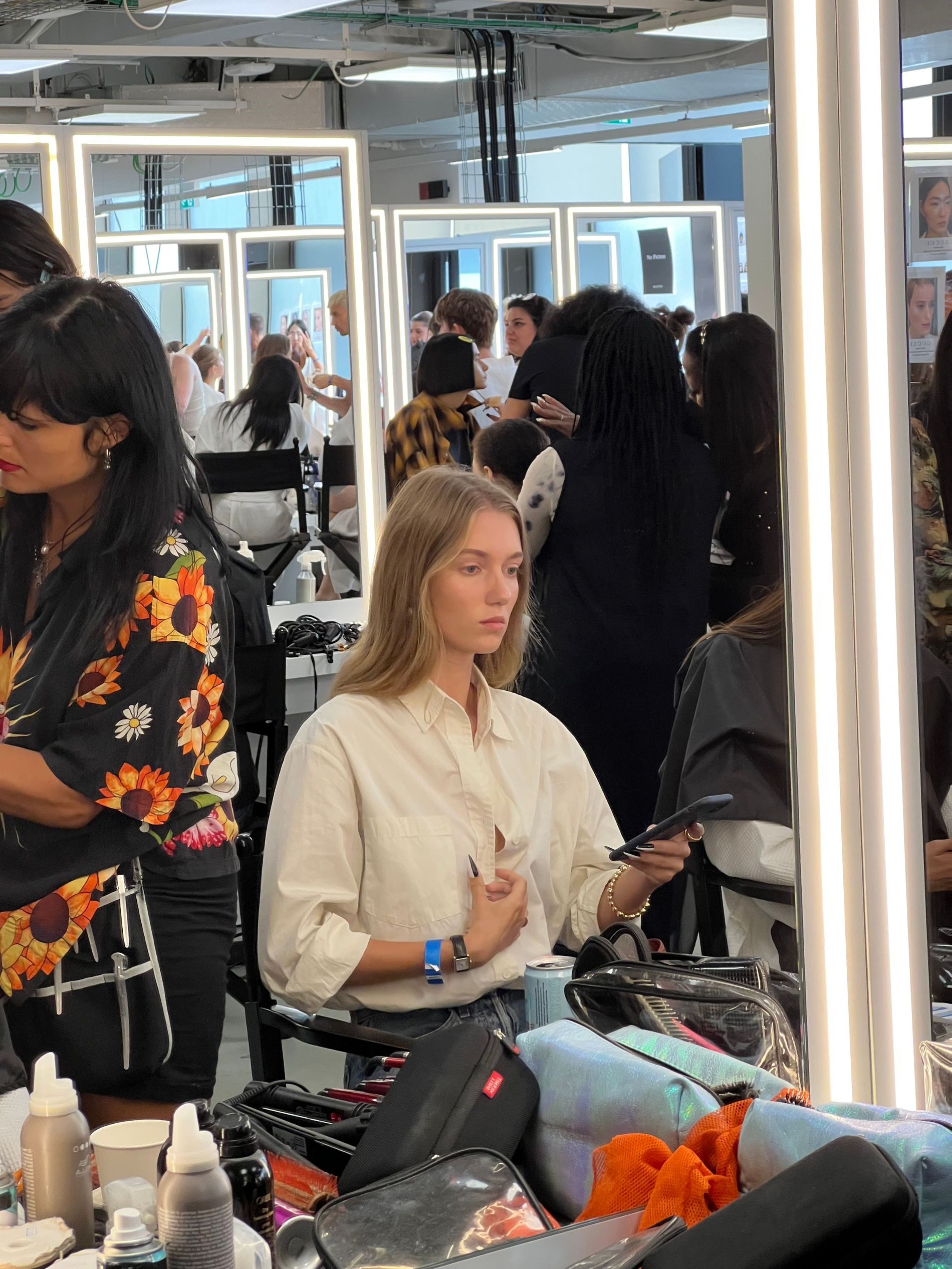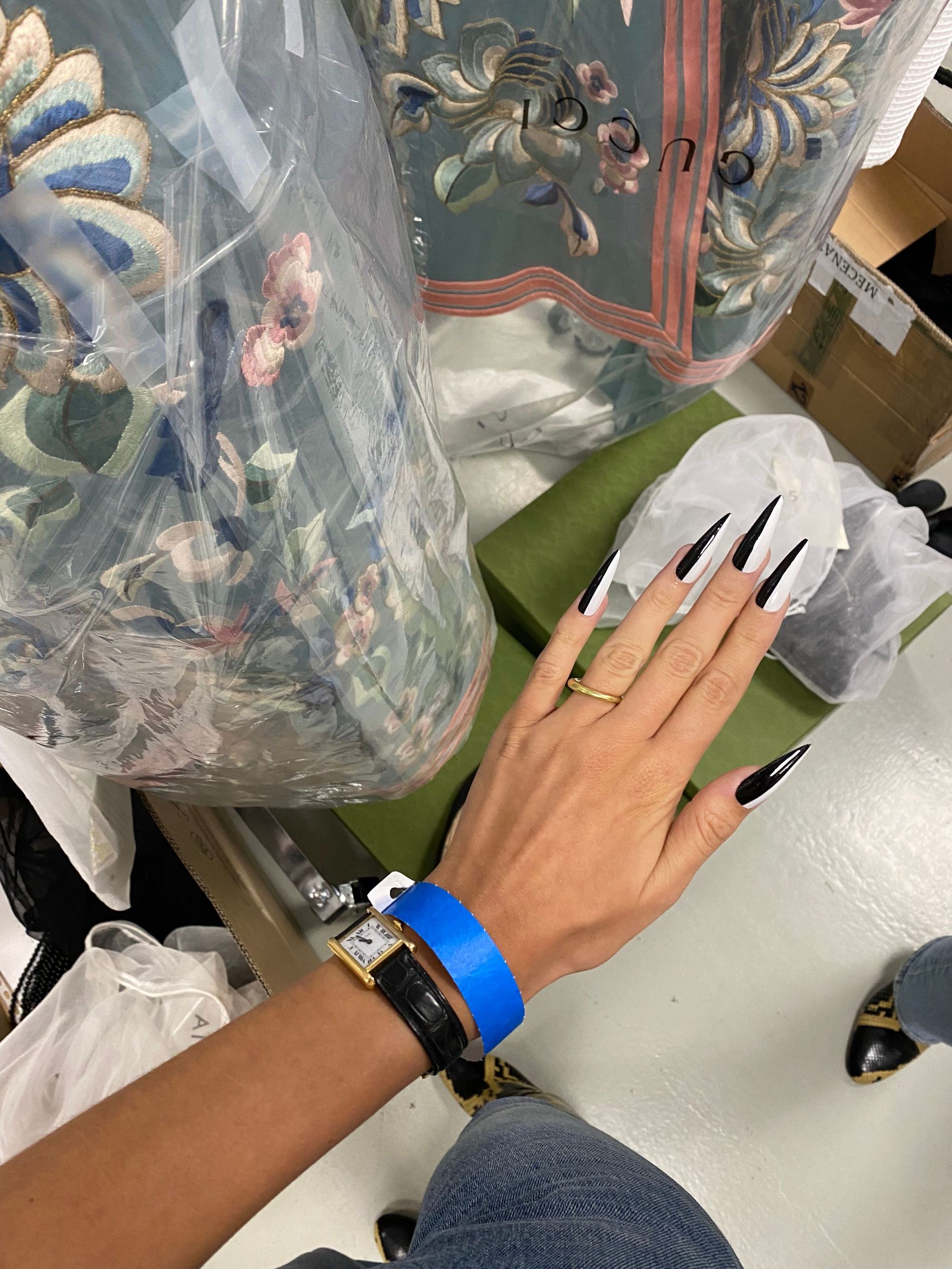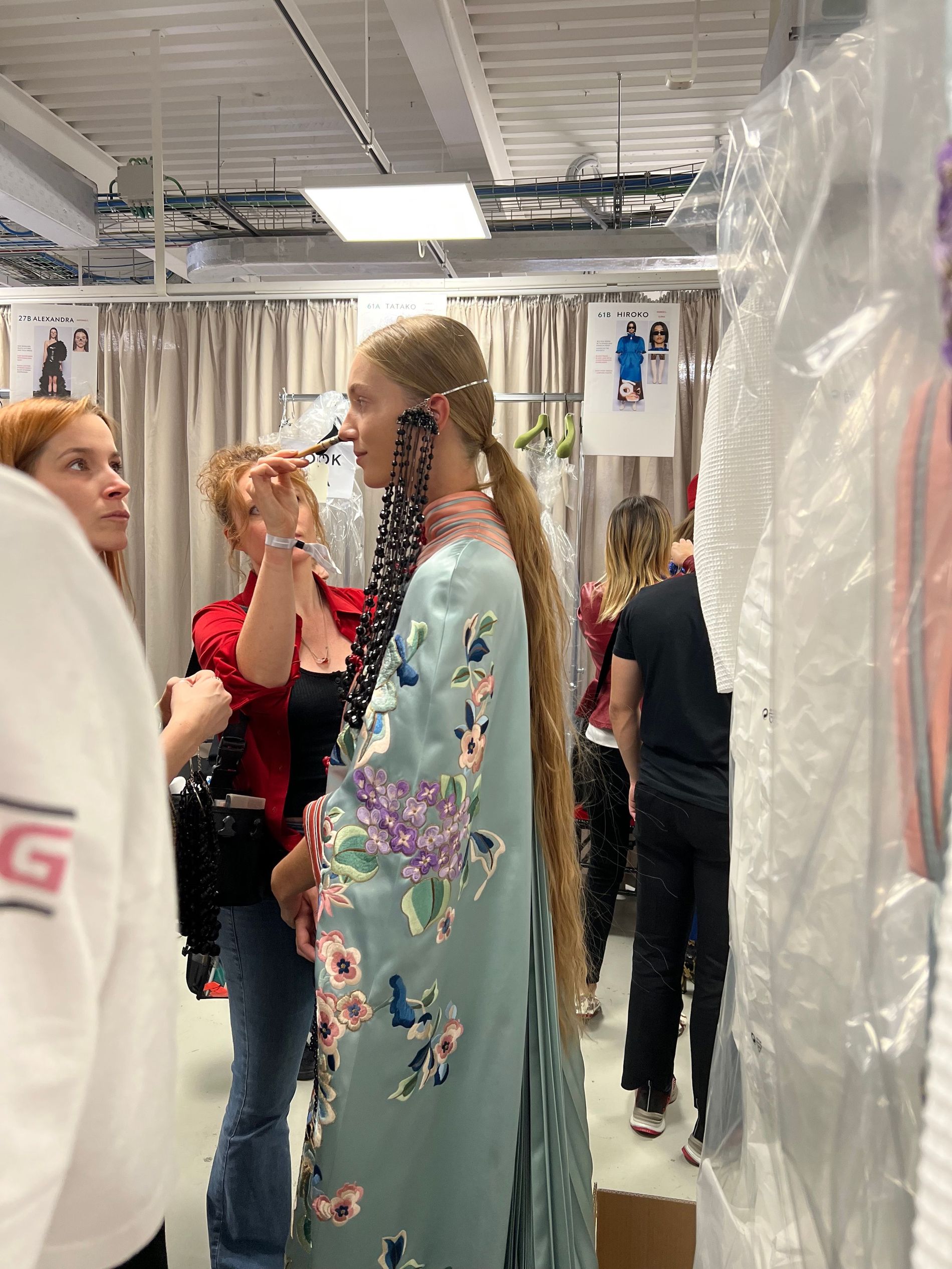 "It is a weird and almost freaky experience being backstage with so many twins. Many of the twins were street cast for the show, and this is their first time on the catwalk. There must be lots of new impressions for them, but not much has changed backstage from when we did shows. There's still a whole lot of waiting around and a hectic atmosphere. From experience. we know to find a quiet corner where we can chill in between hair and makeup."
2:30 PM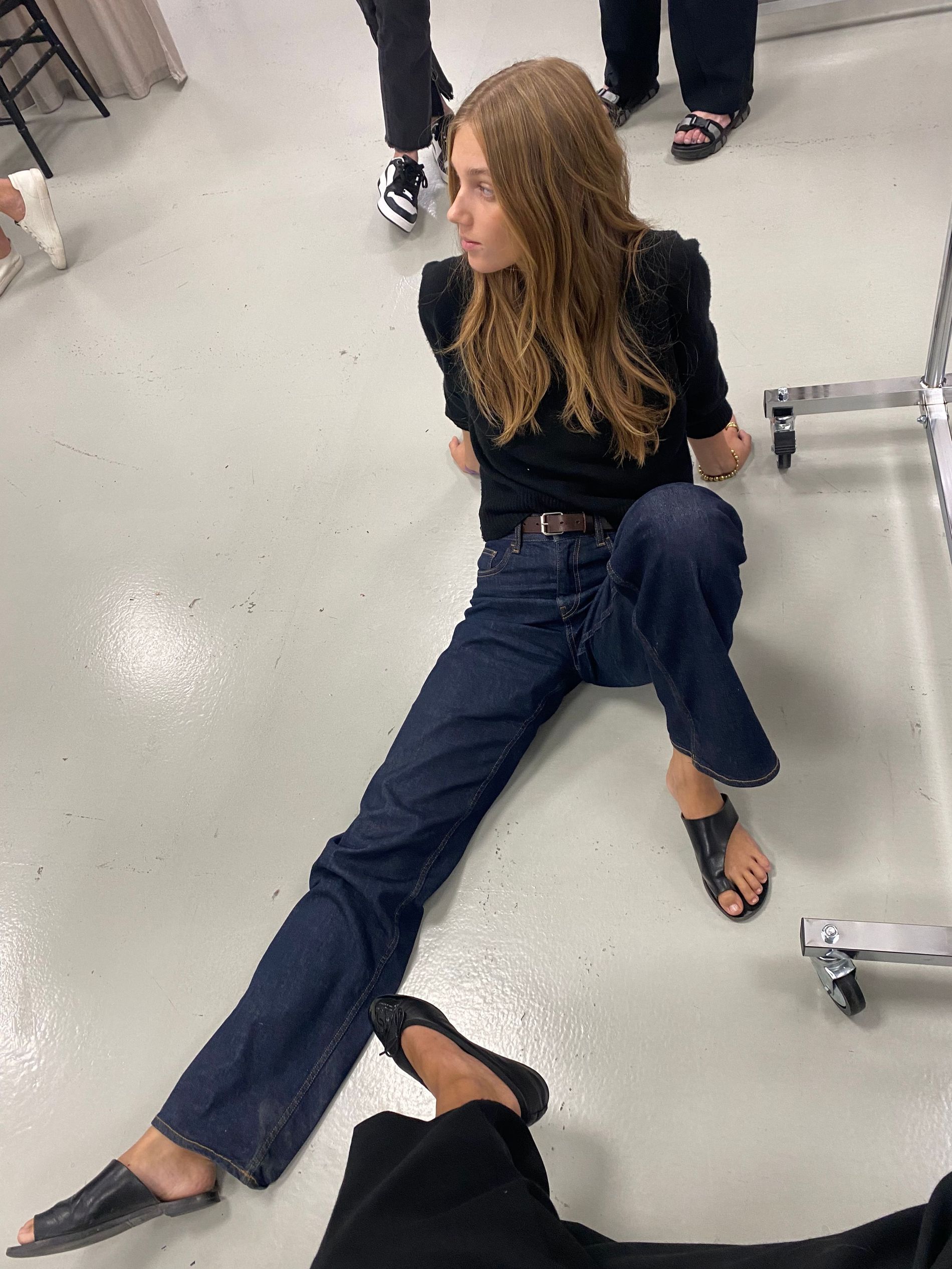 "It's showtime. It's not new to us to be walking for fashion week, but it's still some years ago now. We began our career in modelling back in 2015, walking the Prada SS16 show and we attended New York, London, Milan and Paris Fashion Weeks for a few seasons thereafter. Being back on the runway was fun and without nerves, but my mind will never stop reminding me to not twist an ankle (something I've done too many times in heels three sizes too big)."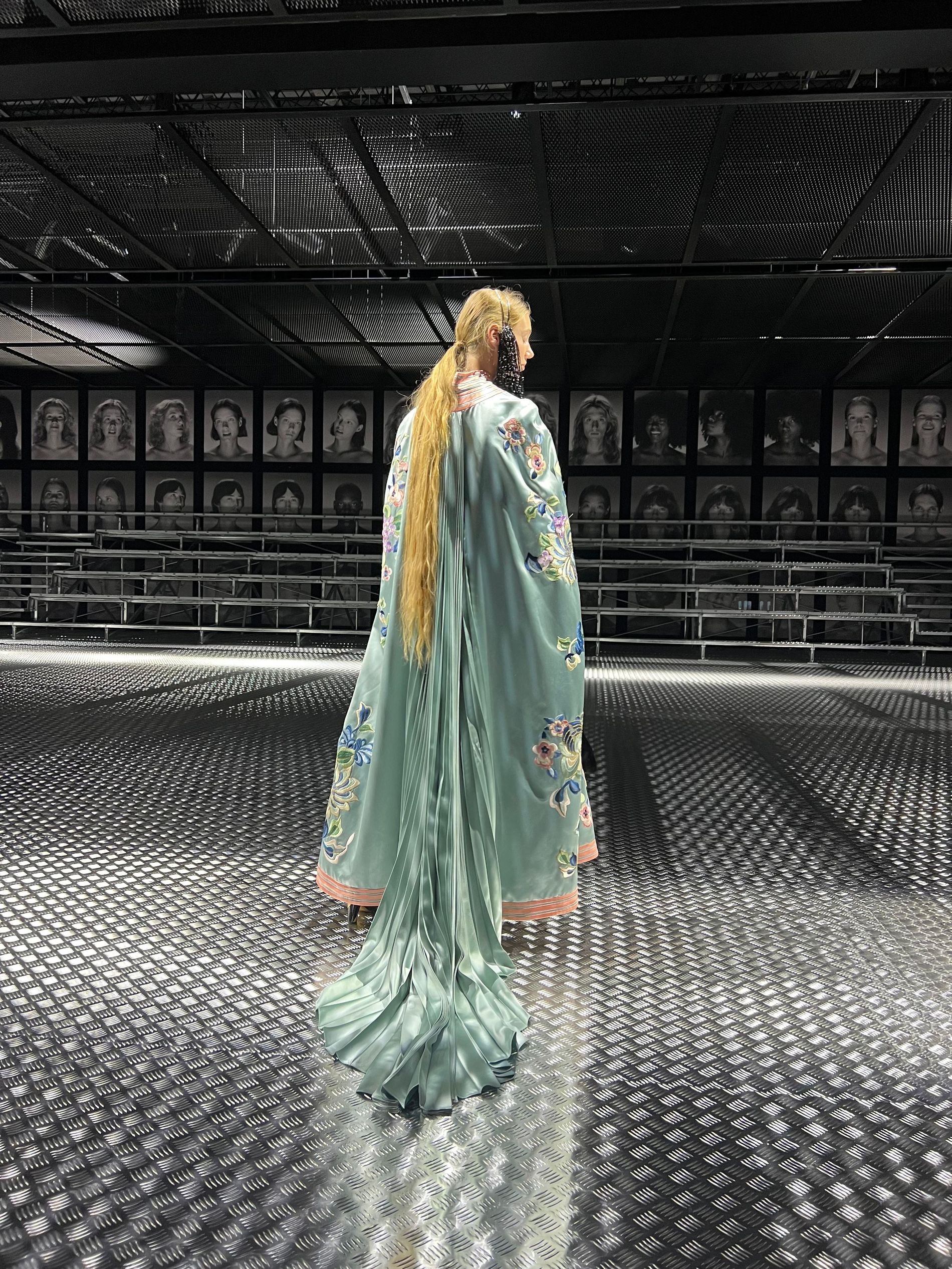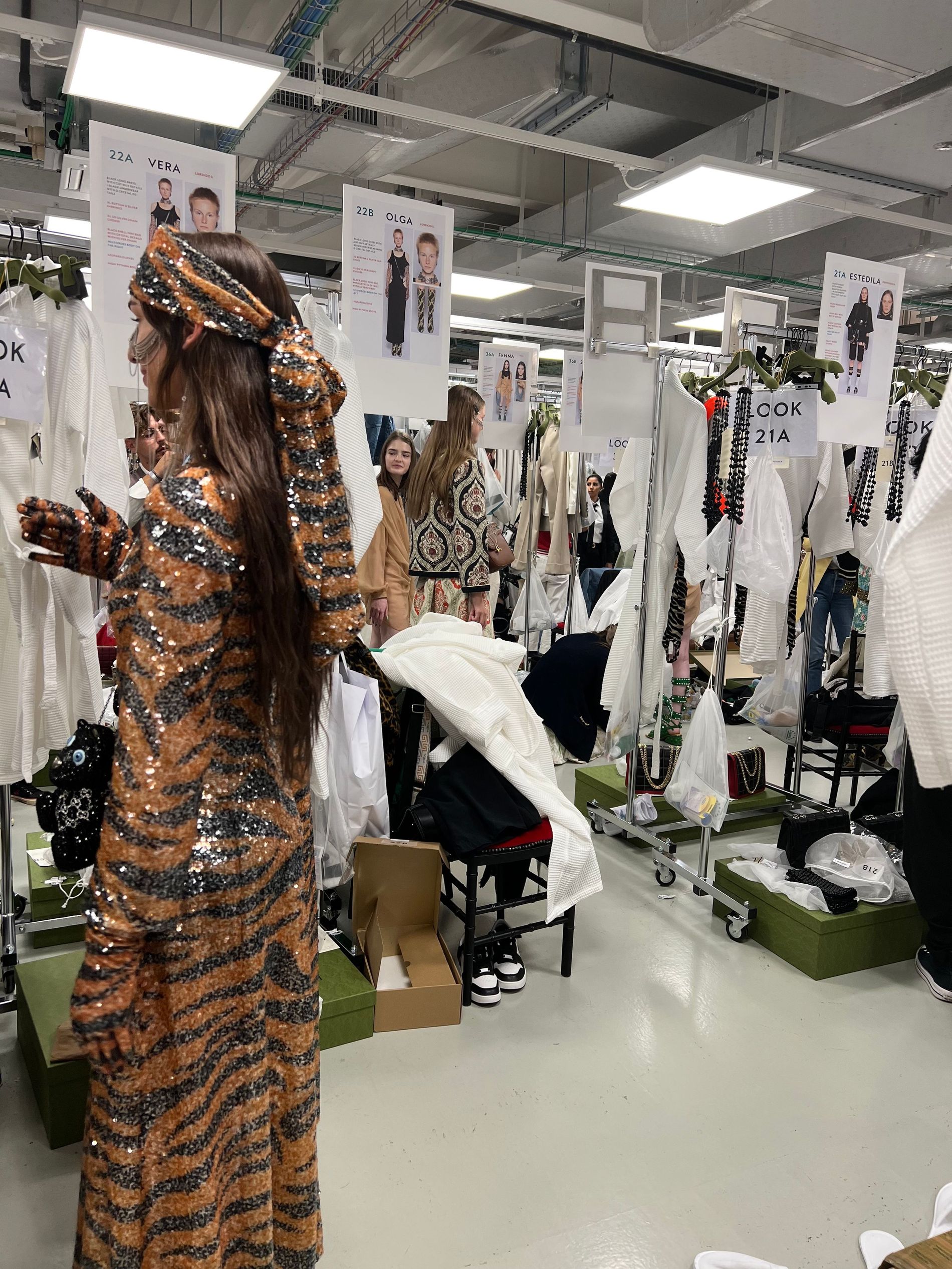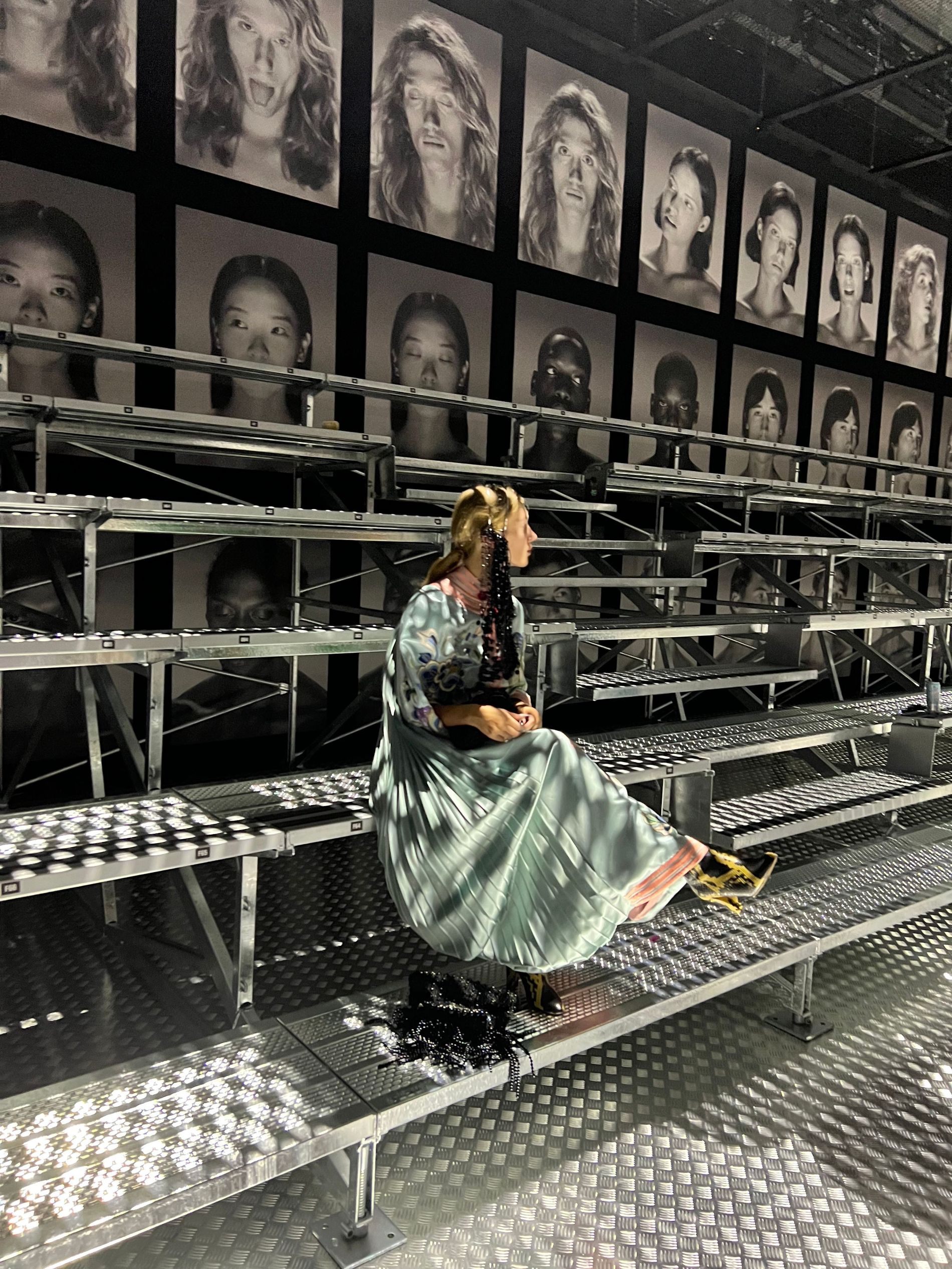 "After the show, we spend some time backstage getting our long extensions out. The trick is to put hairspray at the roots and then wash the excess glue out with conditioner."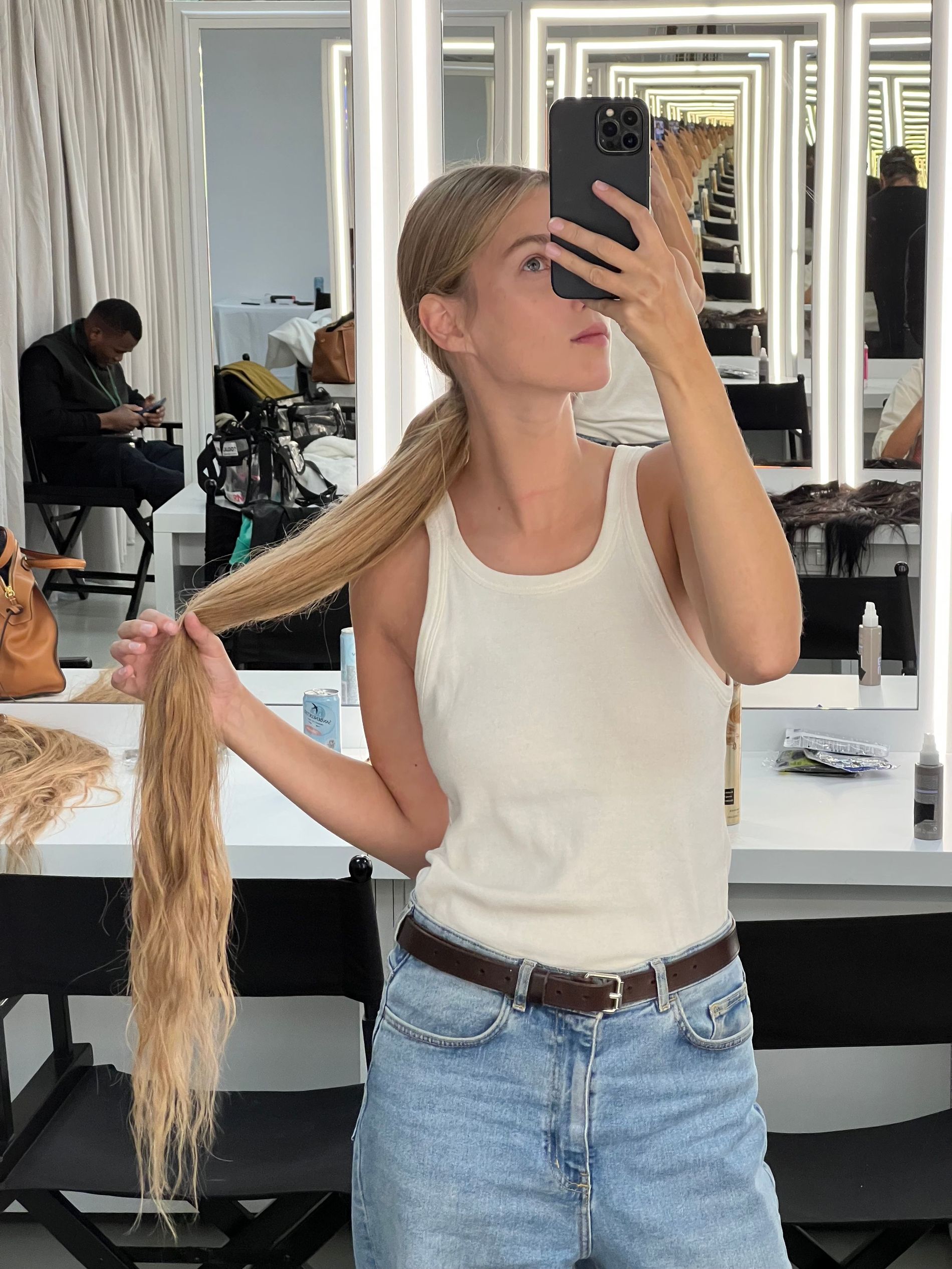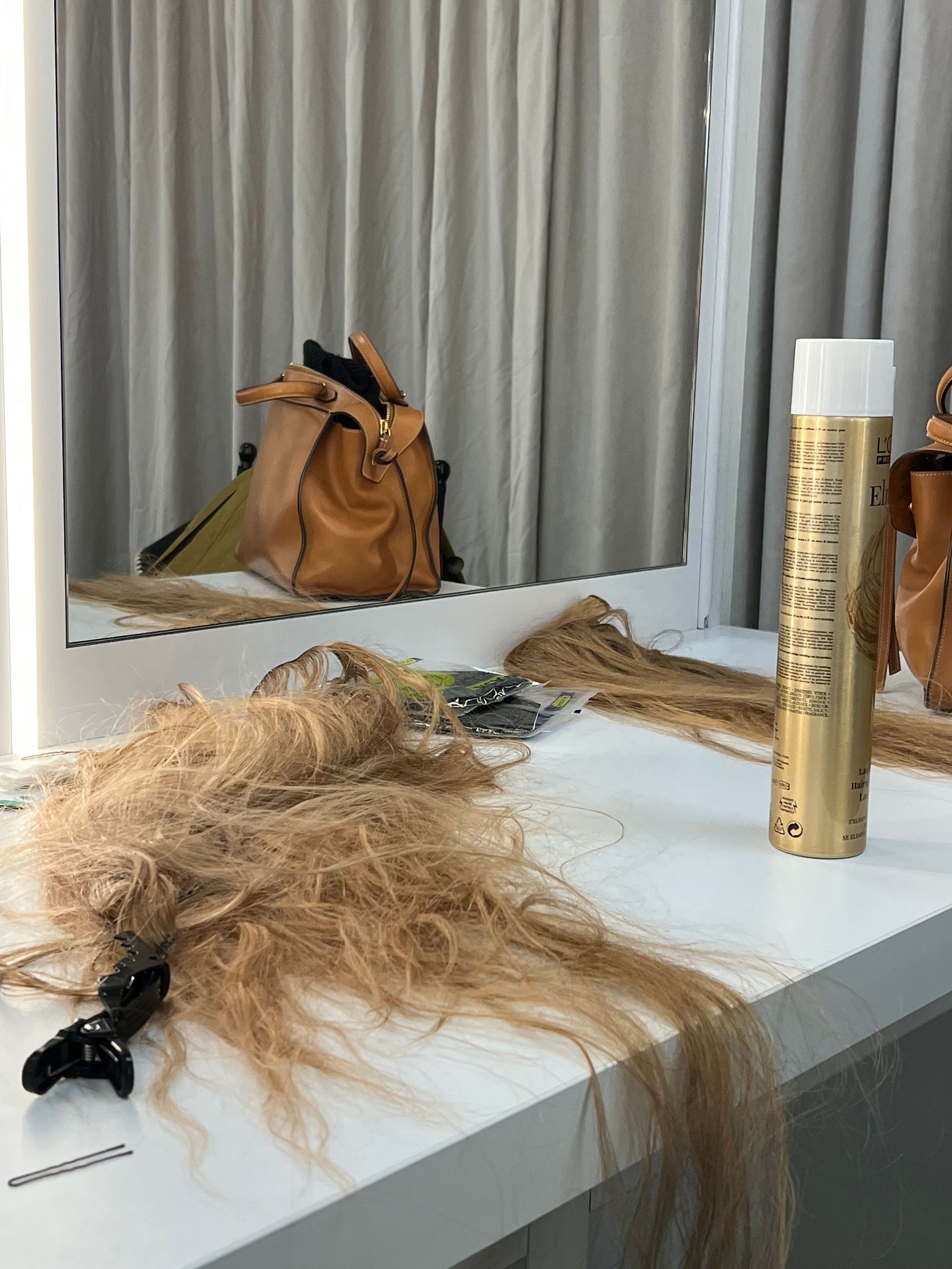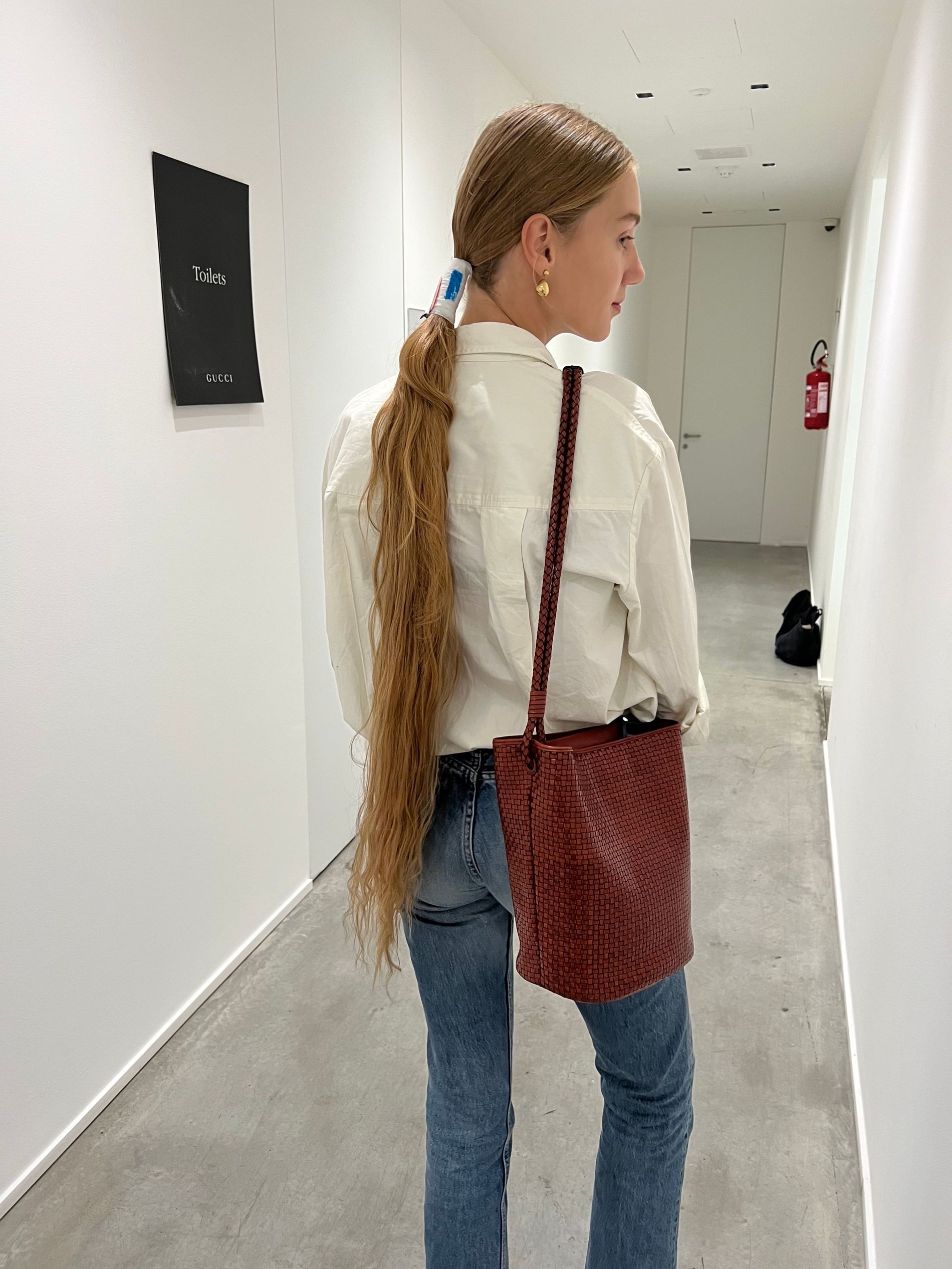 "We have a lot of mixed feelings about this show. We have always aspired to be individual beings and not just 'the twins', so being dressed in the same outfit is a weird experience for us. We, of course, love being twins and don't know any different, but the outside fascination can be a bit uncomfortable at times. The thoughts and feelings were described so well by Josefin Forsberg in her Vogue Scandinavia article, to which we as twins could relate so much.
"We have been very lucky in our careers as models because we have worked equally together and separately. It's been incredible to have a sister by your side when travelling around the world, for work in an industry that can be challenging and lonely. But at the same time we have had lots of separate clients where we have enjoyed being on our own, and not always being 'the Moosgaard twins'.
"Even though we have taken separate paths throughout our modelling careers and in our personal lives, we have used our strength as twins to venture into entrepreneurship with our jewellery company Lié, and I must admit I would never have dared launching myself into entrepreneurship without my twin sister. We have a unique bond as twins, as Alessandro Michele also puts it. But for us, individuality and difference are also a big part of us."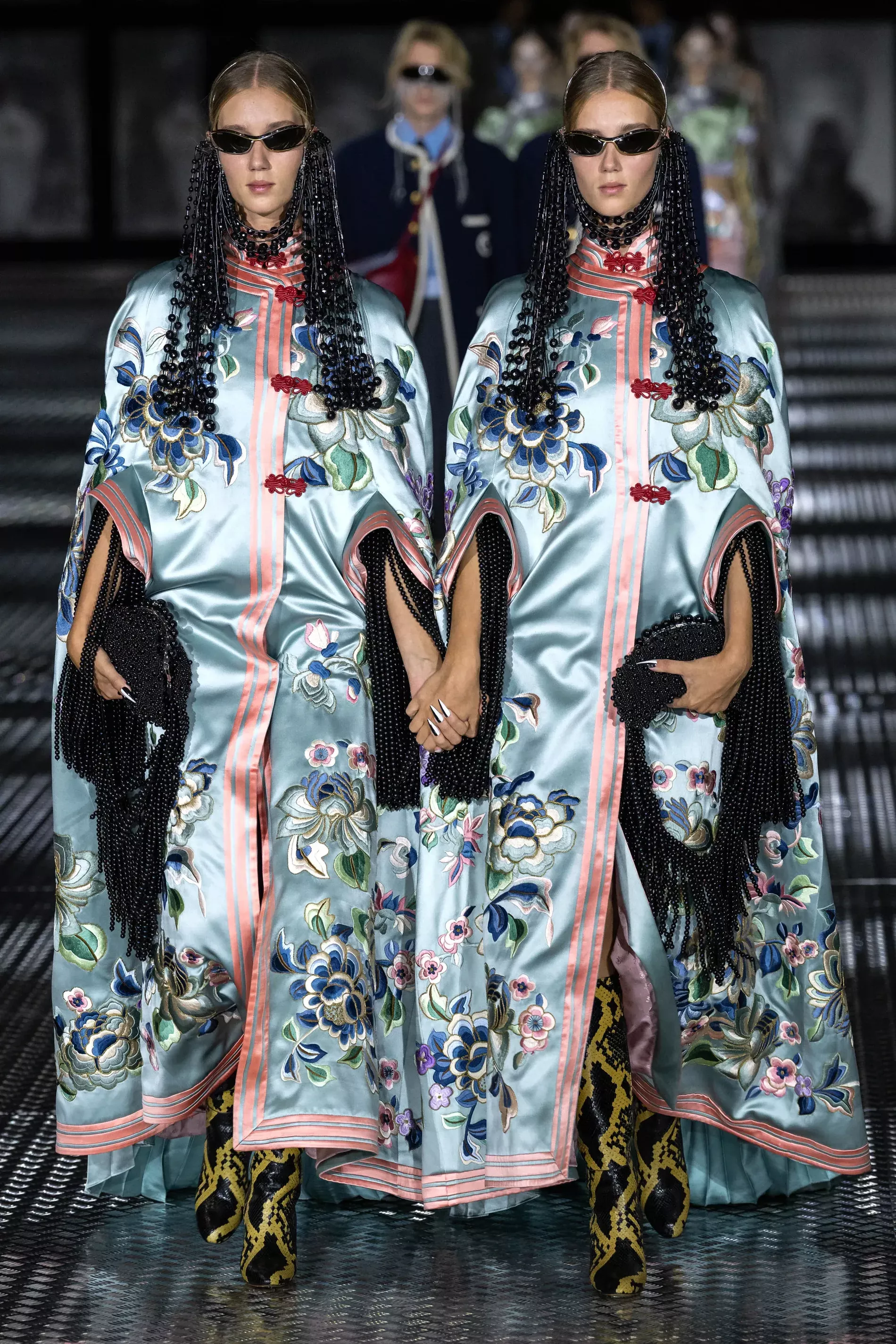 Photo: Filippo Fior.
5:00 PM
"After the show we venture out in Milan for an aperitif. We find a busy but nice spot in Porta Romana and enjoy an aperitif on the street corner. After this weeks shenanigans, with brutal castings, fittings and a lot of waiting, we both needed a large Campari soda.
"For dinner we went to Trattoria Torre Di Pisa where I ordered an incredible 'cacio e pepe' pasta and some red wine. A very good way to end the day and our time in Milan, for now."