Invited by Danish designer Soeren Le Schmidt to walk as part of his brand's landmark spring/summer '24 show, Martina Bonnier takes us behind the scenes of the standing-ovation worthy runway moment
"I didn't know if I would do it," editor in chief Martina Bonnier recounts. The final countdown was on to the much-anticipated spring/summer '24 season of Copenhagen Fashion Week and an unexpected question had been posted to Bonnier by lauded Danish designer Soeren Le Schmidt: "Will you walk in my show?"
"I was unsure I would," Bonnier shares, "but my daughter and my executive assistant were both so firm with me, they really believed that I should do it," she says. "And it's very important to support each other in the industry."
Soeren Le Schmidt's spring/summer '24 presentation truly was a show of support, with the designer calling on a richly diverse cast of powerhouse names from all corners of Danish and Scandinavian culture, including former Danish prime minister Helle Thorning-Schmidt, renowned royal stylist Anja Camilla Alajdi, and the two on-screen and off-screen heartthrobs Lucas Lynggaard Tønnesen and Alex Høgh Andersen. "I decided to include personalities in the cast that have been supporting me since day one," Le Schmidt tells Vogue Scandinavia. "People that I admire."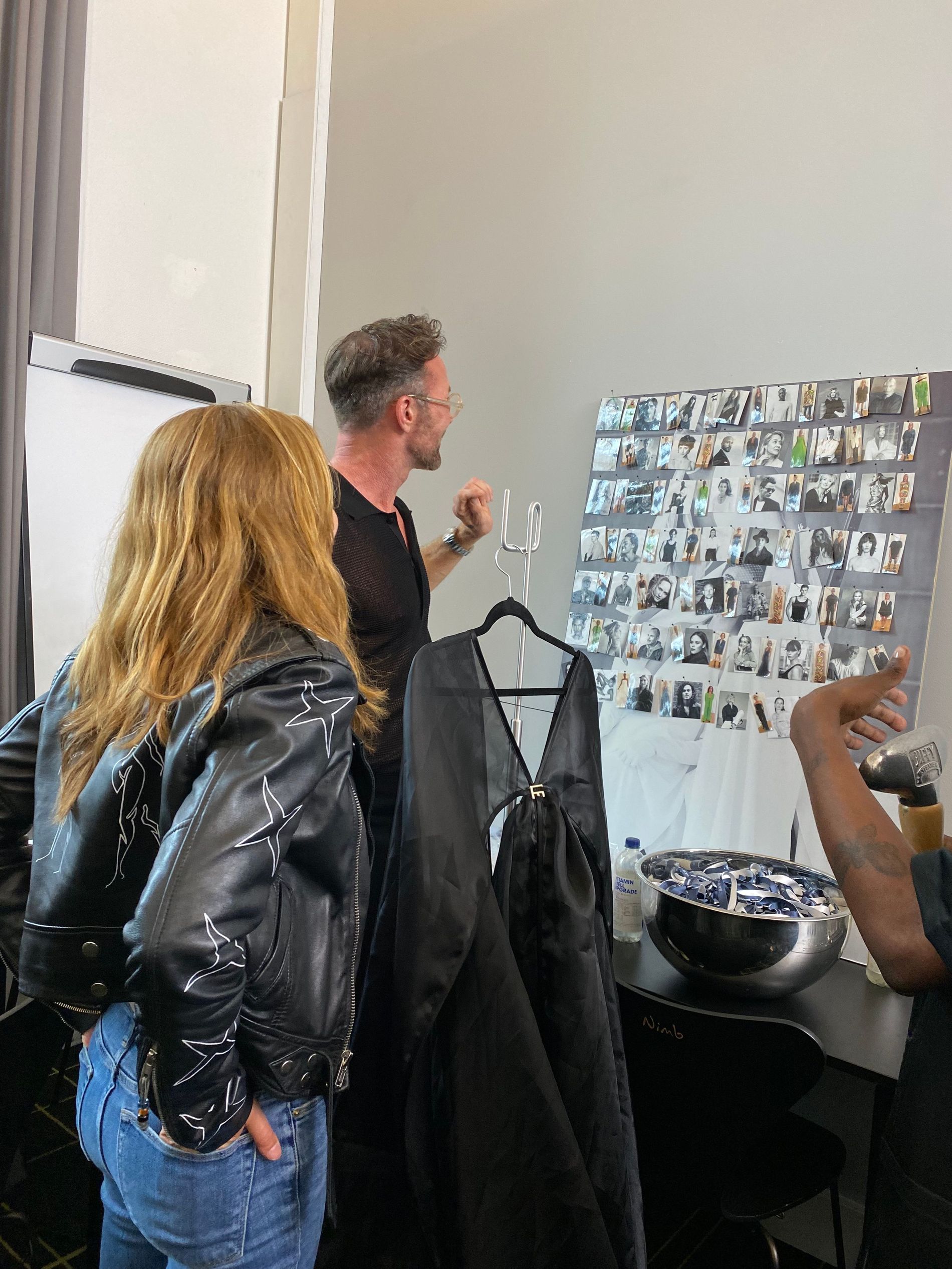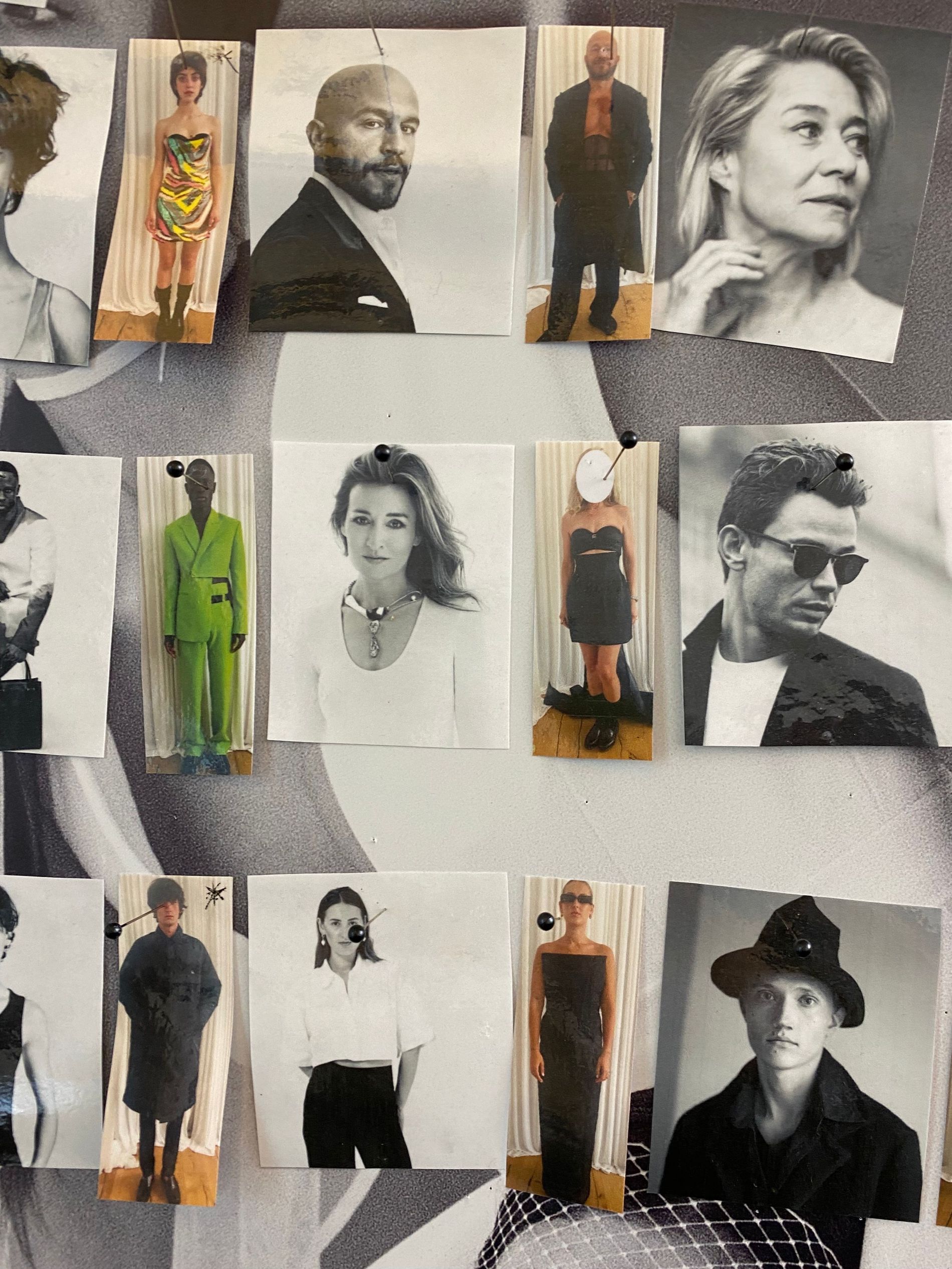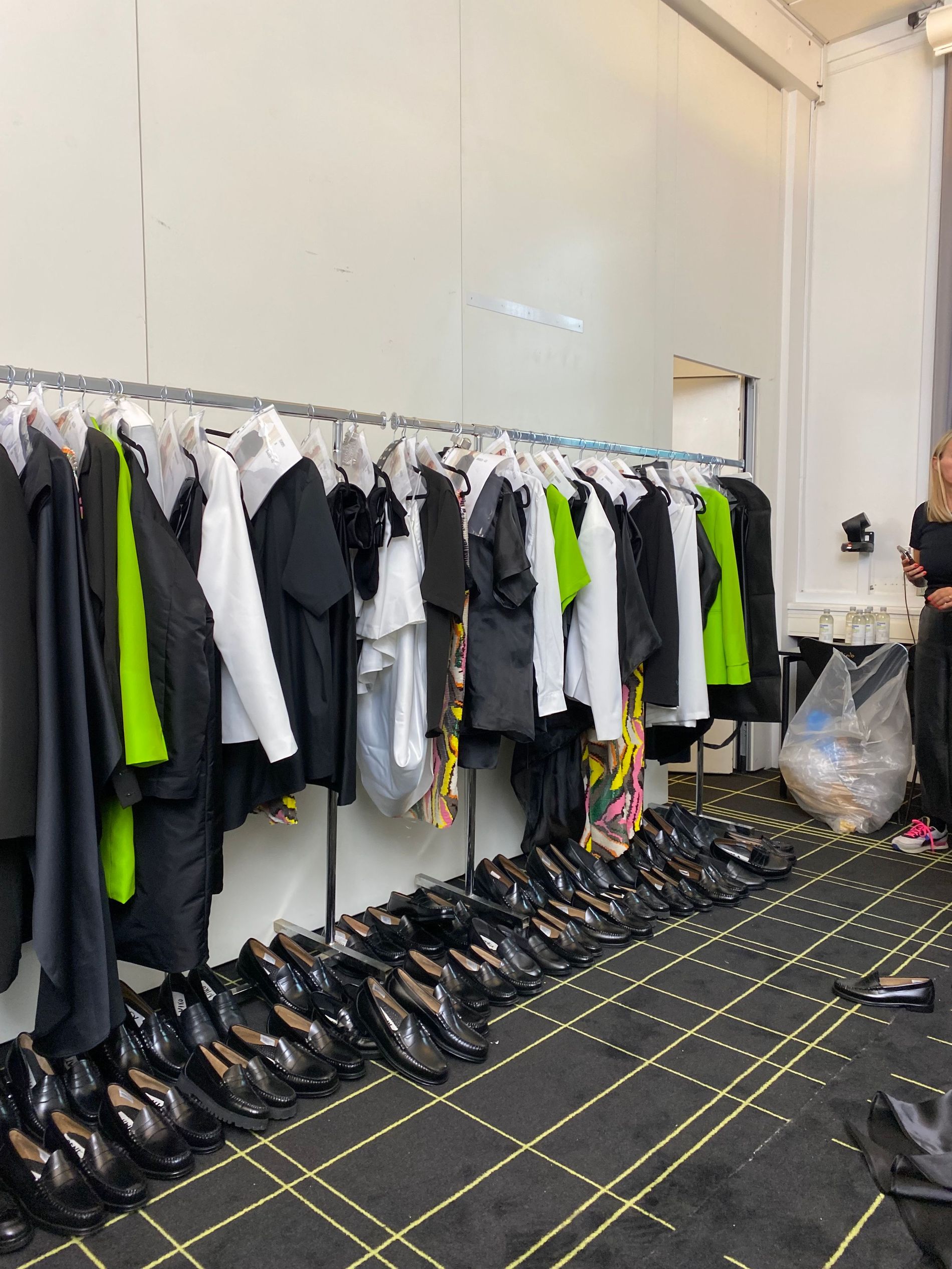 Backstage, Bonnier found a scene of controlled chaos, with Le Schmidt's teams preparing the venue – a last minute change to Axelborg Hall due to bad weather – with 48 models rearing to go.
"Some were nervous" Bonnier says, "but most were just having a good time. And when we talked, we were talking about how we wanted to be there to support Soeren. He's such an important person in the Copenhagen fashion community, and you could really feel that backstage," she recounts.
Soeren is such an important person in the Copenhagen fashion community, and you could really feel that backstage.
Martina Bonnier
While Bonnier and the cast of models would have shown up to support Le Schmidt in any circumstance, this show – dubbed 'The Final Dance' was particularly significant as the designer's last as part of the official bi-annual Copenhagen Fashion Week schedule.
"I would rather do my collections when it matches my customers' needs and my needs," Le Schmidt explained ahead of the show. "I think it's more sustainable than producing collections two times a year."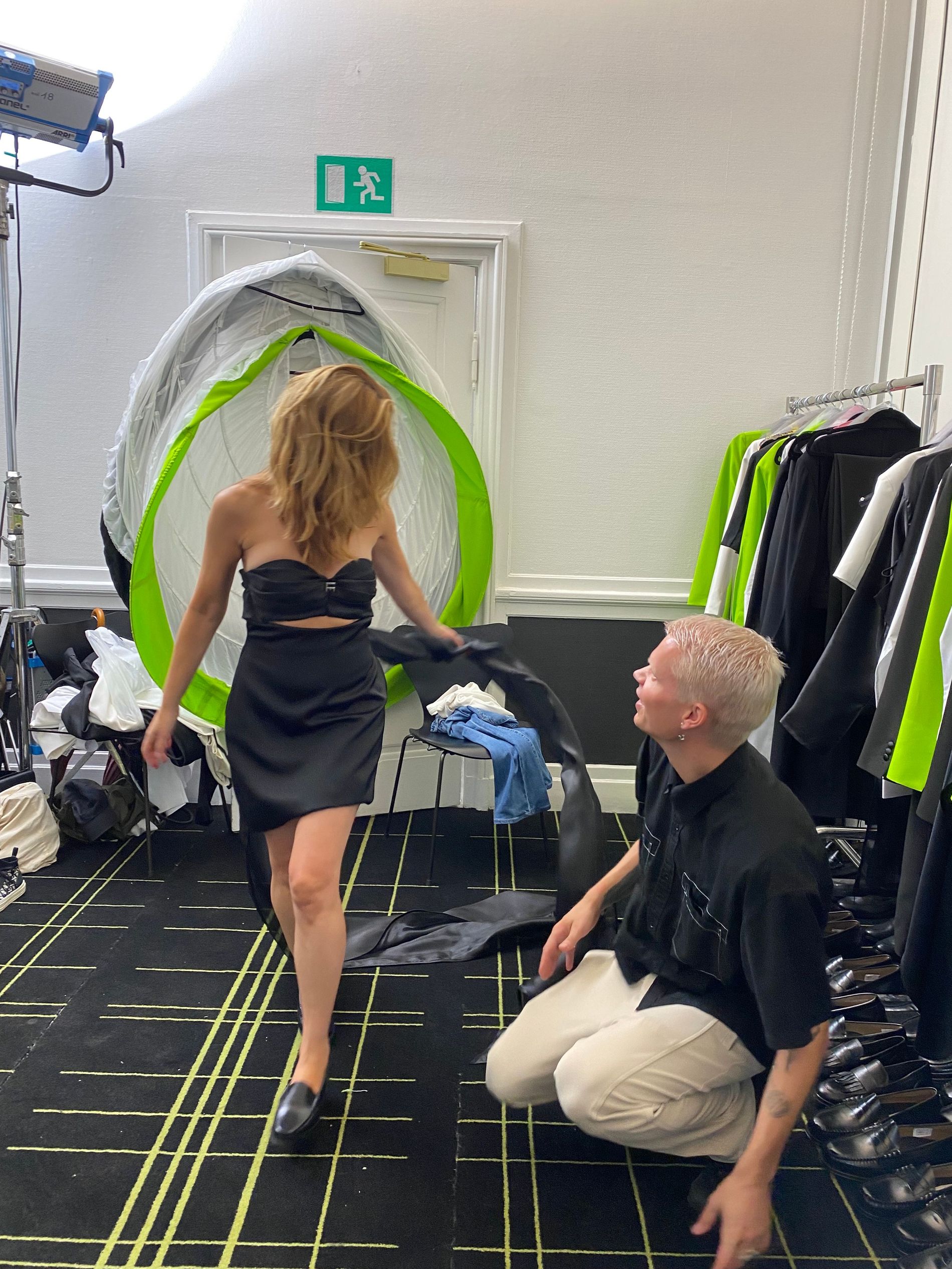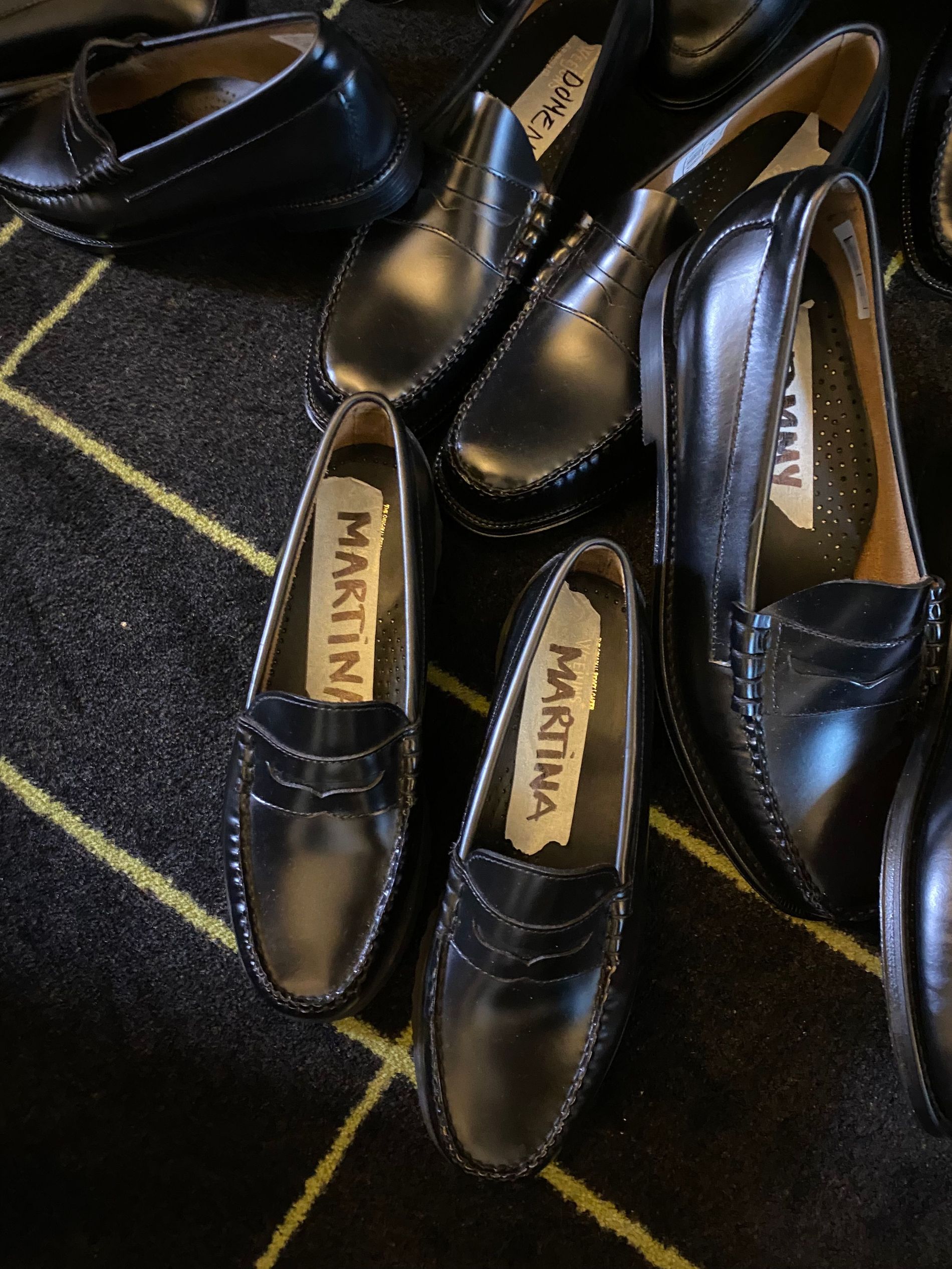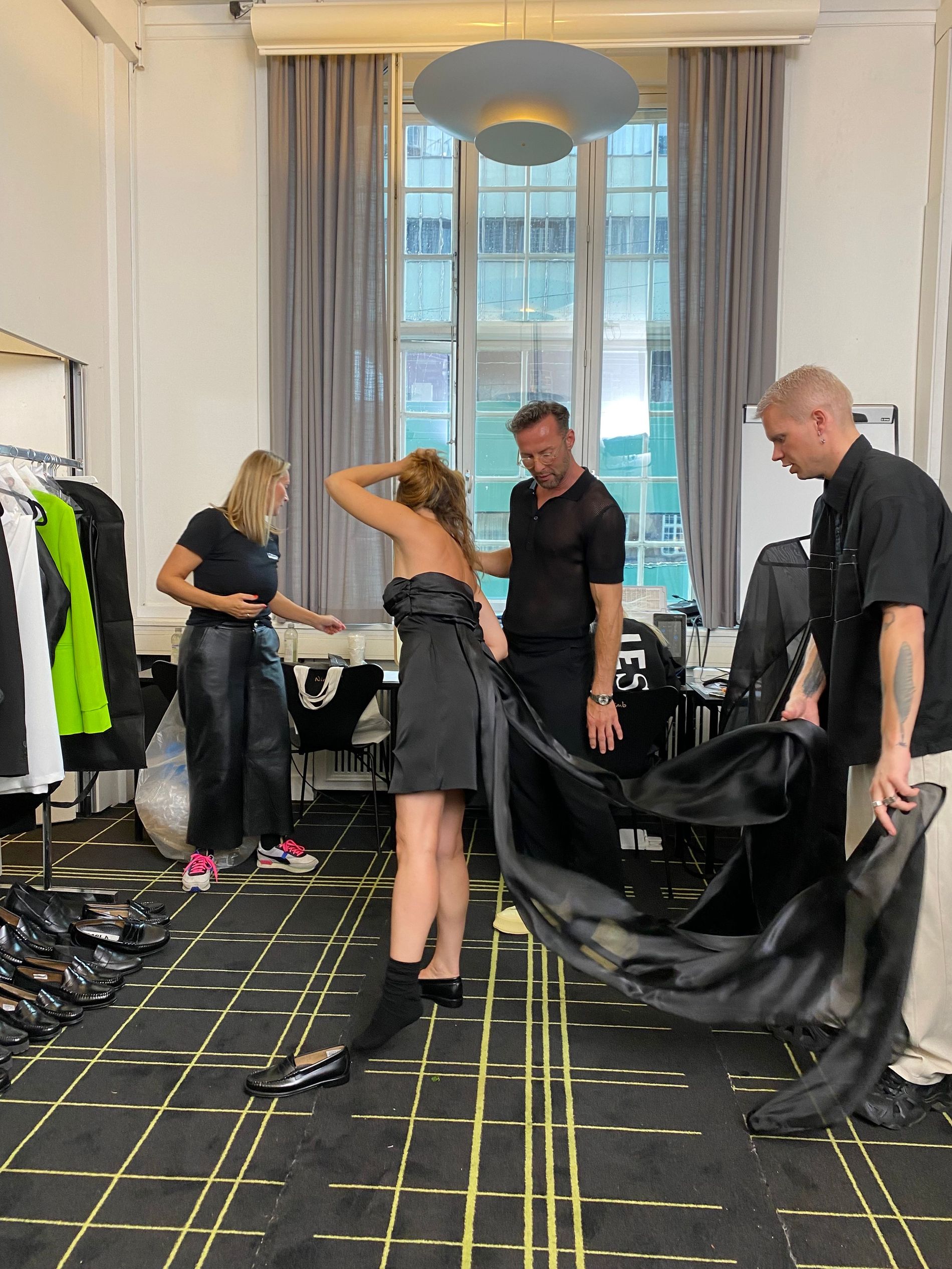 Bonnier endorsed the decision. "I think that, in a way, it's very healthy to say 'no, I want to slow down the tempo,' she remarks. "To say, 'I want to do it in my way, not rush everything'."
"And today, we know everyone is saying there can be too much production, too many shows," Bonnier adds. "So, I think in that sense, he's just somebody who thinks, 'I want to do it differently'. And that's a trend we see now in fashion."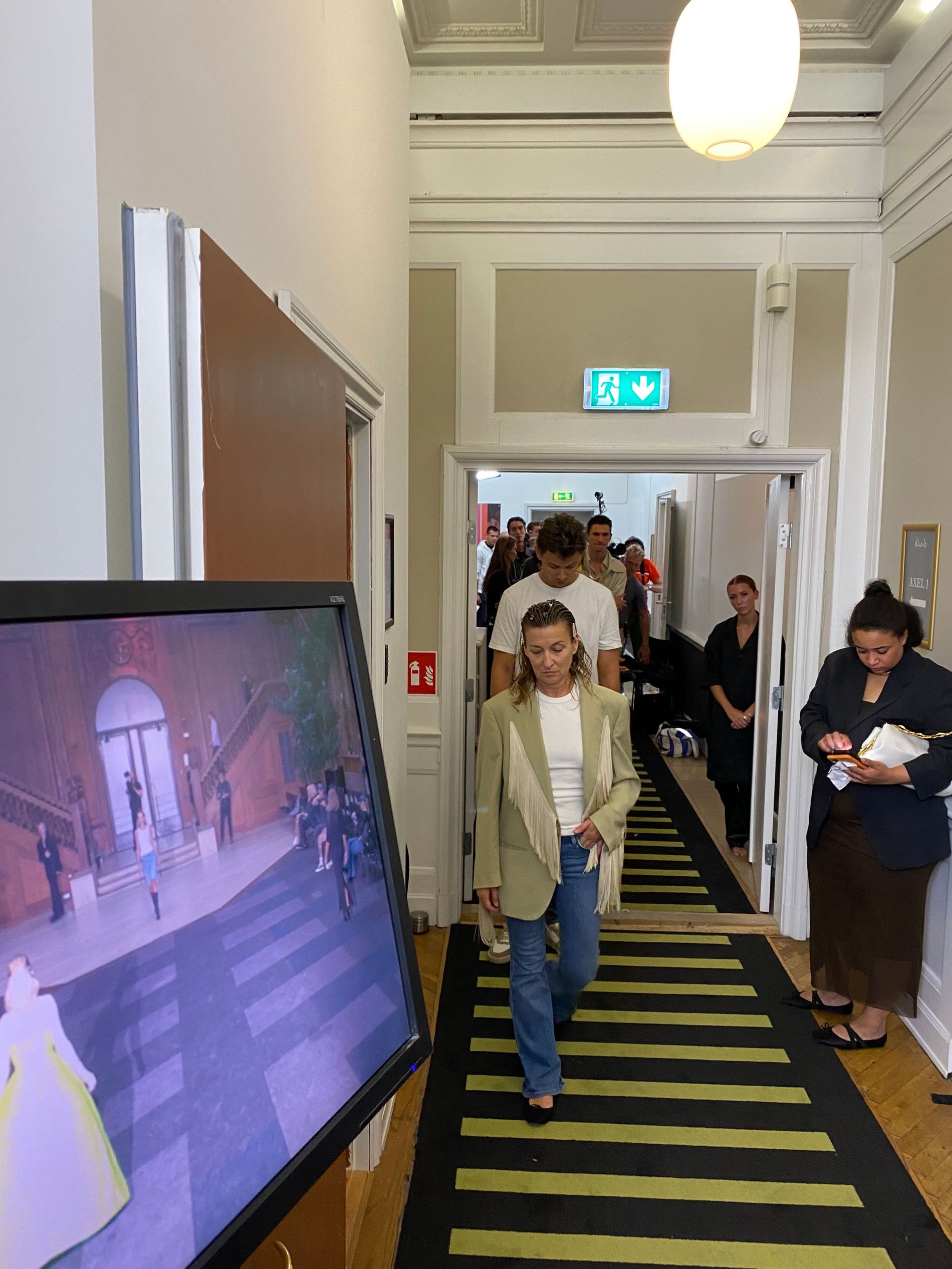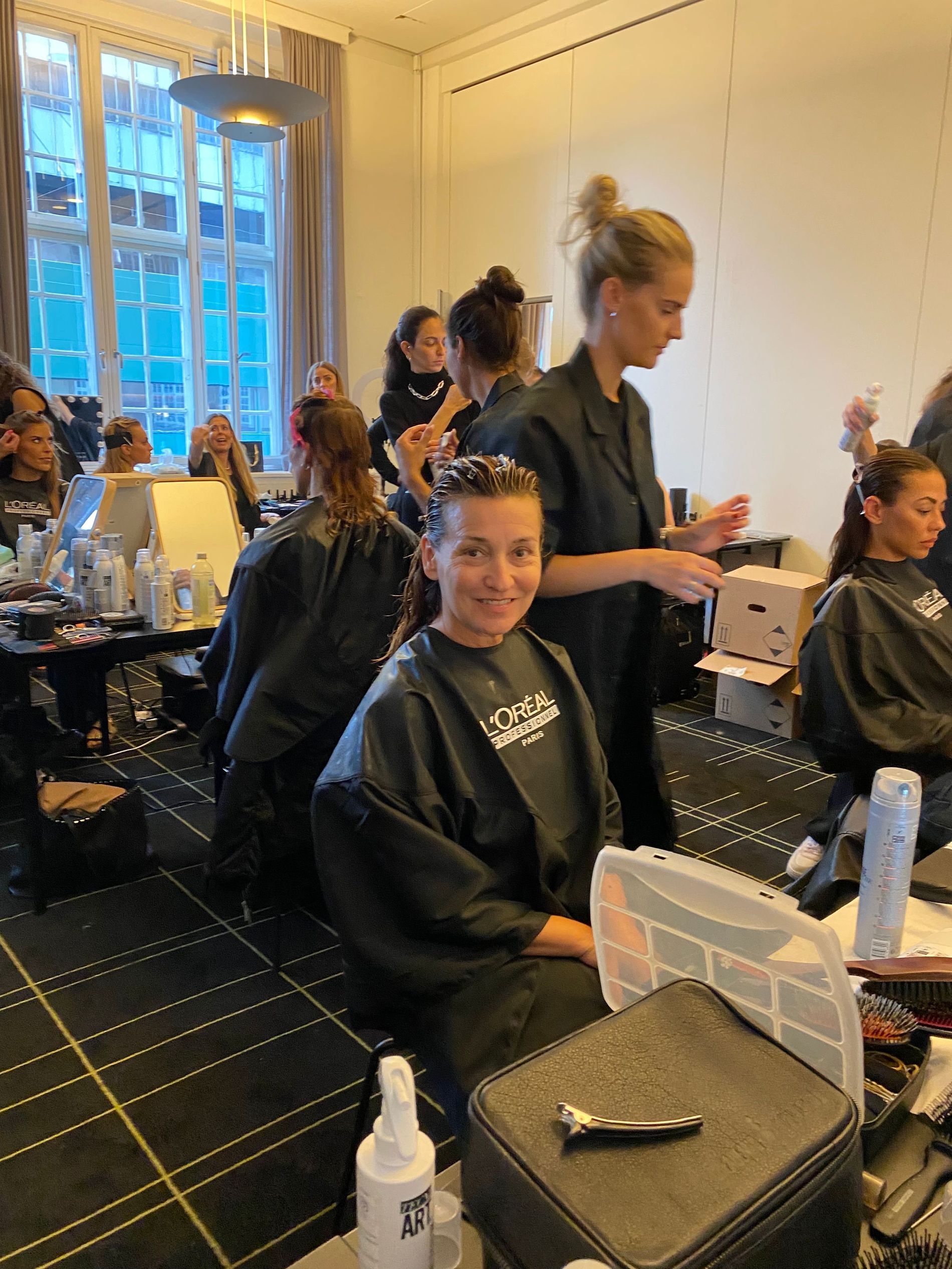 To present this landmark show, it was important to Le Schmidt that each model felt confident and at ease in their look – which Bonnier affirmed. "Soeren really took the time to think about who would wear what, to make sure everyone felt comfortable about stepping out on the runway."
"And mine was absolutely my look," she says of the black mini ensemble she was allocated, with an exaggerated train and front cut-out. "They shortened it a little, and that was it. I had this long trail, I was a bit afraid that someone would step on it because it was really long, but I managed."
To complete the look, the L'Oreal Professional team backstage created a swept-back wet look effect that was streamlined and edgy. "It really is very wet!" Bonnier says, laughing. "It will take me, I don't know, an hour to just take this out of my hair!"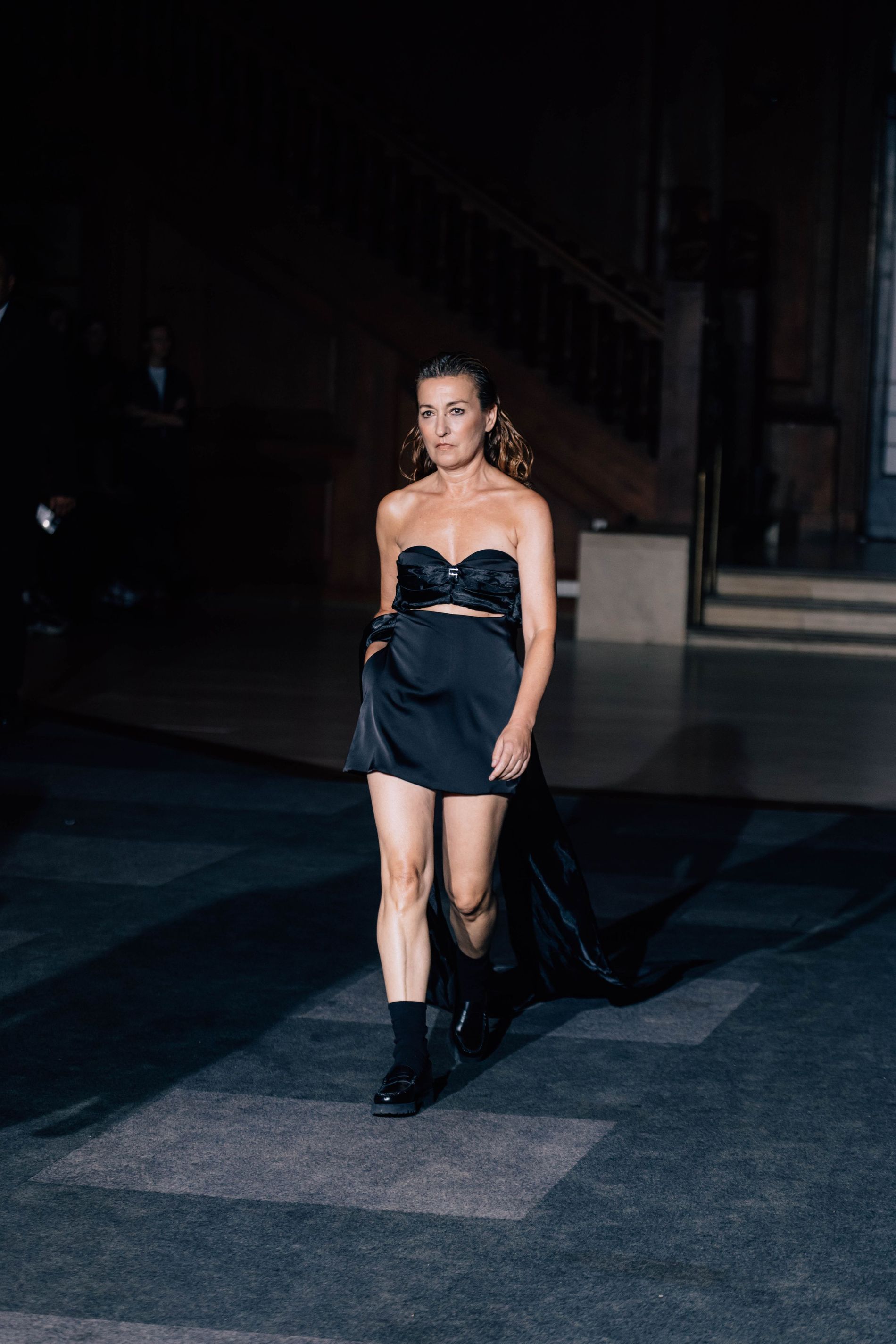 The big runway moment at Soeren Le Schmidt's 'The Final Dance' SS24 show.
"It was so wonderful and unexpected to have all those people there," Bonnier says, "so many different people, the actors, the models, such a group of characters. The diversity aspect of it, in Copenhagen, it comes very naturally."