In an uncharacteristic show of Danish self-love, spring/summer '24 saw Copenhagen Fashion Week deliver an overdue, well-deserved pat on the back to Copenhagen itself
At this season's Copenhagen Fashion Week, the Danish brands practiced self-love. Rather than turn towards remote references – Italian films or American literature, French artists or British It-girls – a handful of designers looked no further than their own backyard for inspiration. It's a rare thing for a country that frowns upon too much self-congratulation, not to mention further indication that Copenhagen is ready to accept its significance on the international fashion calendar. The rest of the world has known for some time that Copenhagen is a great city that boasts great style. To see the Danes acknowledge it themselves? Well, it's a beautiful thing.
It all started with Saks Potts. Cathrine Saks and Barbara Potts opted to show their spring/summer '24 collection just steps from where they met for the very first time, way back in kindergarten. "It's a very personal location," Cathrine told me a few days ahead of the show. While they clothes themselves embodied the ideal vacation wardrobe, made to fit in a single suitcase, this was undoubtedly a Danish girl's interpretation of holiday dressing. In fact, Saks and Potts included snapshots from their own travels as well as pictures of their Danish friends on the moodboard. The mix-and-match ease of it all: poplin shirts with relaxed denim, striped polos with slim skirts – served as the very epitome of modern Copenhagen 'cool girl'.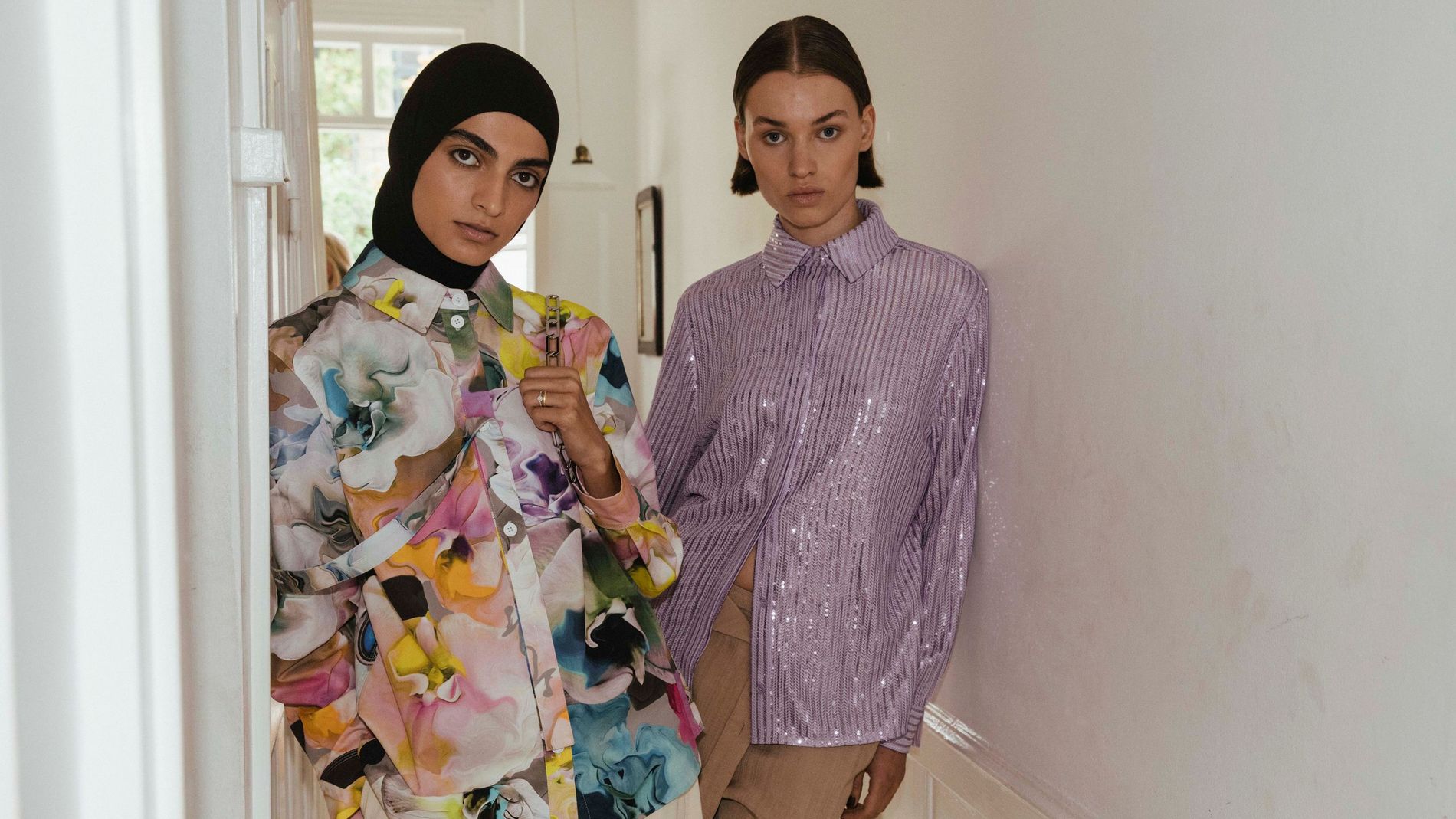 Then the calls really began coming from inside the house. Dubbed 'Homecoming', Stine Goya sent her models down the quaint, narrow street she calls home. An exploration of the "emotional attachment" one has to one's home, the collection delved into the brand's own archives to reinterpret the very clothes that have helped to define the modern Danish aesthetic. The artful florals, the relaxed power suiting, the emphasis on denim, the oscillation between so-called feminine and masculine – the collection is practically a primer on Danish fashion, right down to the appearance of local supermodel Helena Christensen.
Later that same evening was Baum und Pferdgarten, whose show 'A Postcard from Copenhagen' overtly showcased the ultimate Danish cool girl. With the same sort of devil-may-care styling approach as Saks Potts – lace tights with cropped jackets, for instance, or paillette skirts with smart button-downs – the collection offered yet another take on that hard-to-mimic way that locals dress. To add a hint of cheekiness, models carried totes in the style of those used at nearby souvenir shops. And, if it wasn't already unapologetically Danish enough, beer and hotdogs were served.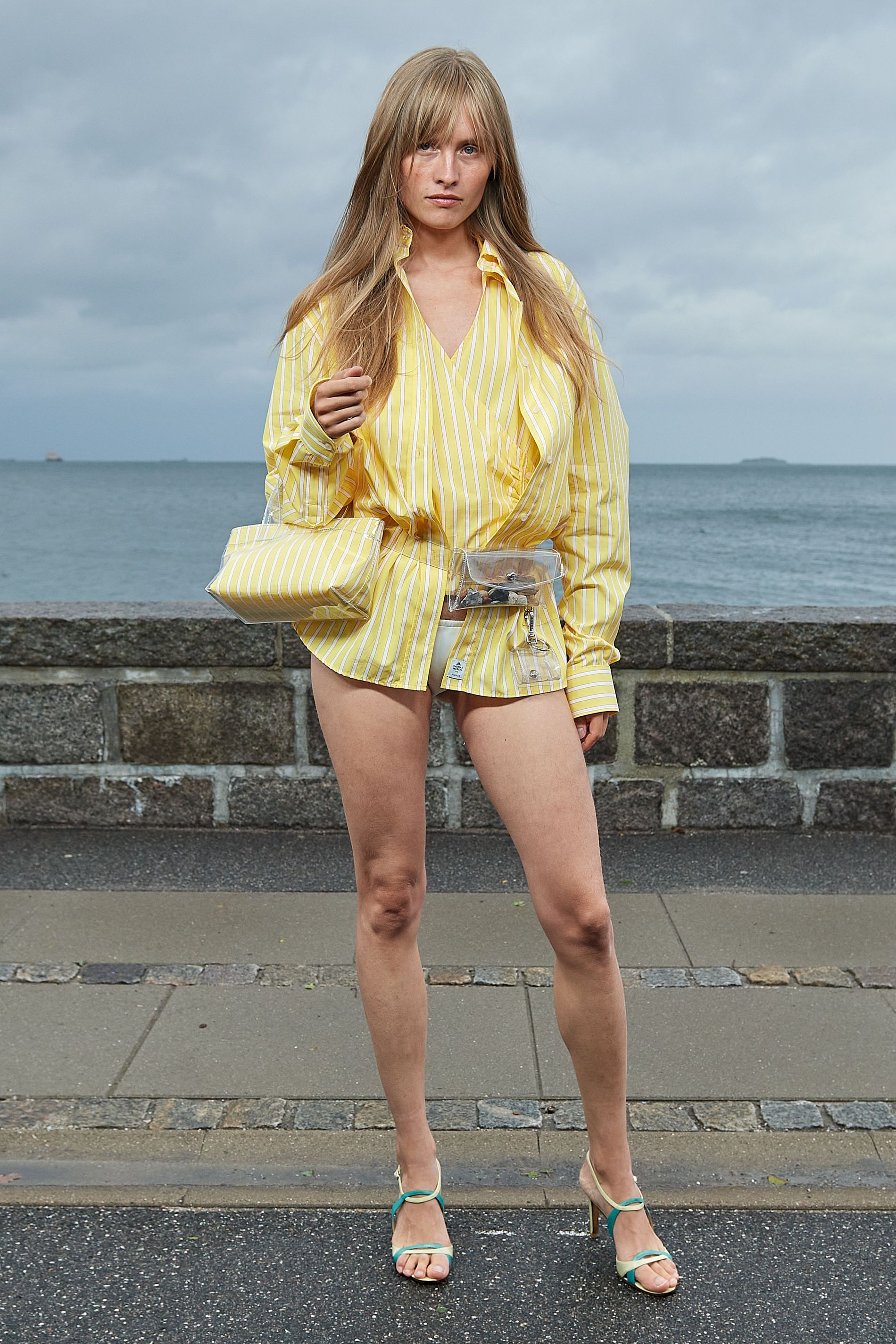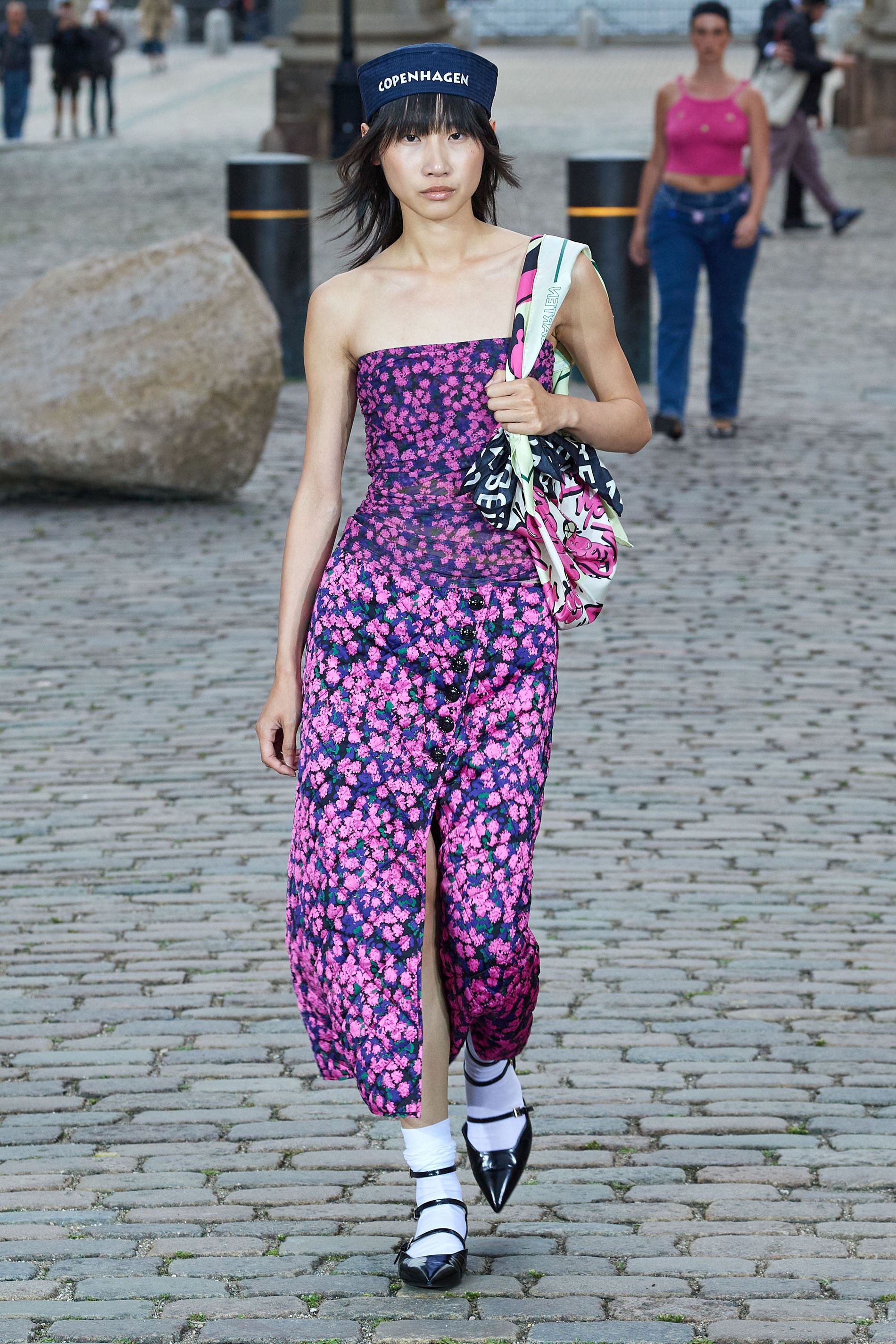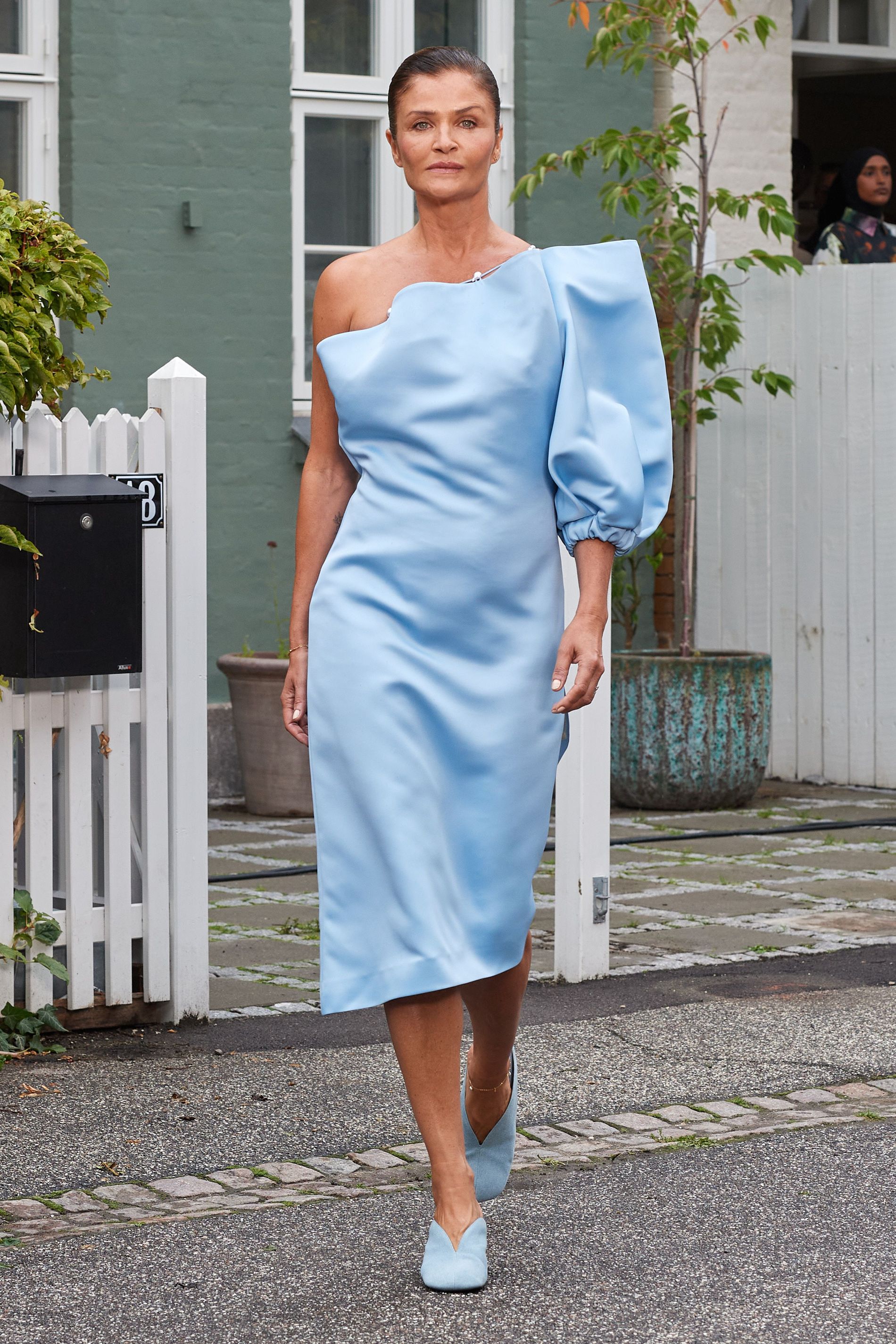 They weren't the only ones embracing their hometown. When I spoke to Sunflower founder Ulrik Pedersen a few days ahead of his brand's show, he said more than once that Sunflower is "proudly Danish". The presentation featured a performance by iconic '80s Danish band Laid Back and, rather than invite the standard "fashion crowd" (his words), Pedersen opted to fill the courtyard at Sunflower HQ with local cool kids. Again, there was beer on tap, this time from Sunflower's preferred local bar.
But perhaps the strongest showing of Danish pride came courtesy of Soeren Le Schmidt. Sure, his opulent evening-ready gowns and decadent suiting aren't necessarily indicative of the way Danish women dress in their everyday, but the casting was something to behold. Former Danish prime minister Helle Thorning-Schmidt, royal stylist Anja Camilla Alajdi, beloved actor Trine Dyrholm… rather than a celebration of how Danish women dress, this was a celebration of Danish women themselves. Yet another well-deserved pat on the back from Copenhagen Fashion Week to Copenhagen. We'll raise a beer to that.