In a new campaign with retailer Zalando, the Swedish pop star beckons us to set new standards and challenge the status quo
Today, Zalando launches a female-driven and metamorphosis-focused campaign with longtime collaborator and Swedish pop star, Miriam Bryant.
Titled 'Let's Not Go Back to Normal' the campaign focuses on the pandemic's impact on our culture, specifically the arts. Bryant and Zalando urge us to use this life-altering experience to make real change in our society so we can become a more unified, inclusive community. According to the press release, the collaboration, "highlights the joy and optimism of the future, excitement for what is possible again, yet also stresses the importance of setting new standards when we have the chance to do things differently in 'the new normal'."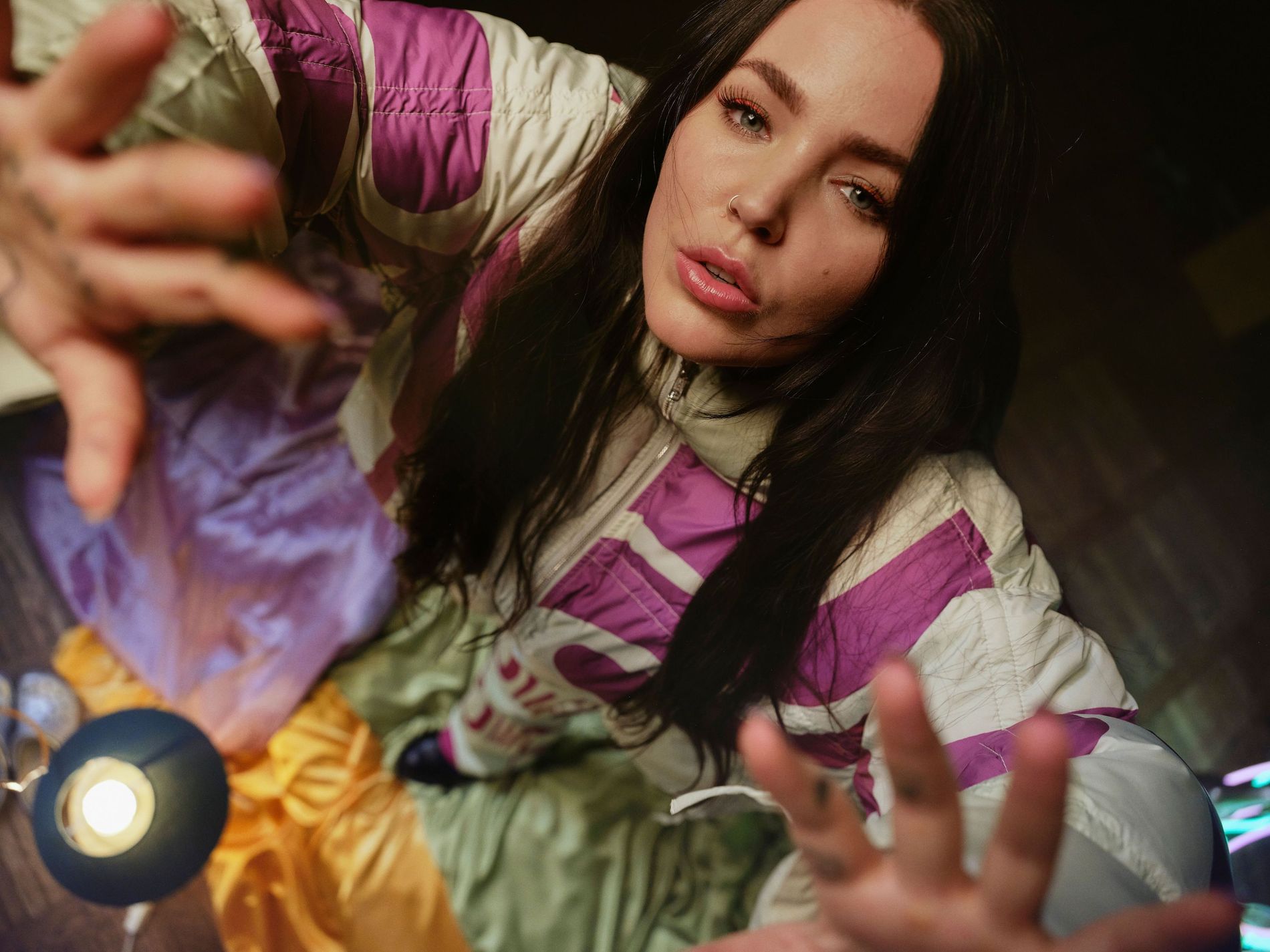 The glossy, neon-lit campaign follows Bryant at a tea party with her friends and then backstage before her first big show since the drop of the restrictions. A series of looks from Nordic designers, such as a sea-foam green and lilac patterned Hosbjerg matching look, sets the tone for the hopeful, stylish and climate-conscious launch.
Bryant's stylist, Swedish-born Charlie Malmsten collaborated on the campaign. "He's so wonderful and so talented," Bryant told Vogue Scandinavia. "He styled the whole thing, the whole campaign, and he just knows me really well. He knows exactly what I like. He just gets me. He challenges me to move outside of my comfort zone too." The designs featured in the shoot and in the video campaign are all from local, Nordic designers that "go beyond a single season," according to Natalie Wills, global director of marketing at Zalando,
The sustainability focus and outlook is one of the stars of Zalando's launch, as it's also one of Bryant's passion projects. "We sat down in the beginning of this campaign and just kind of drew out the basic morals that we wanted this campaign to touch. I think that's an important aspect to have in every single conversation," she says.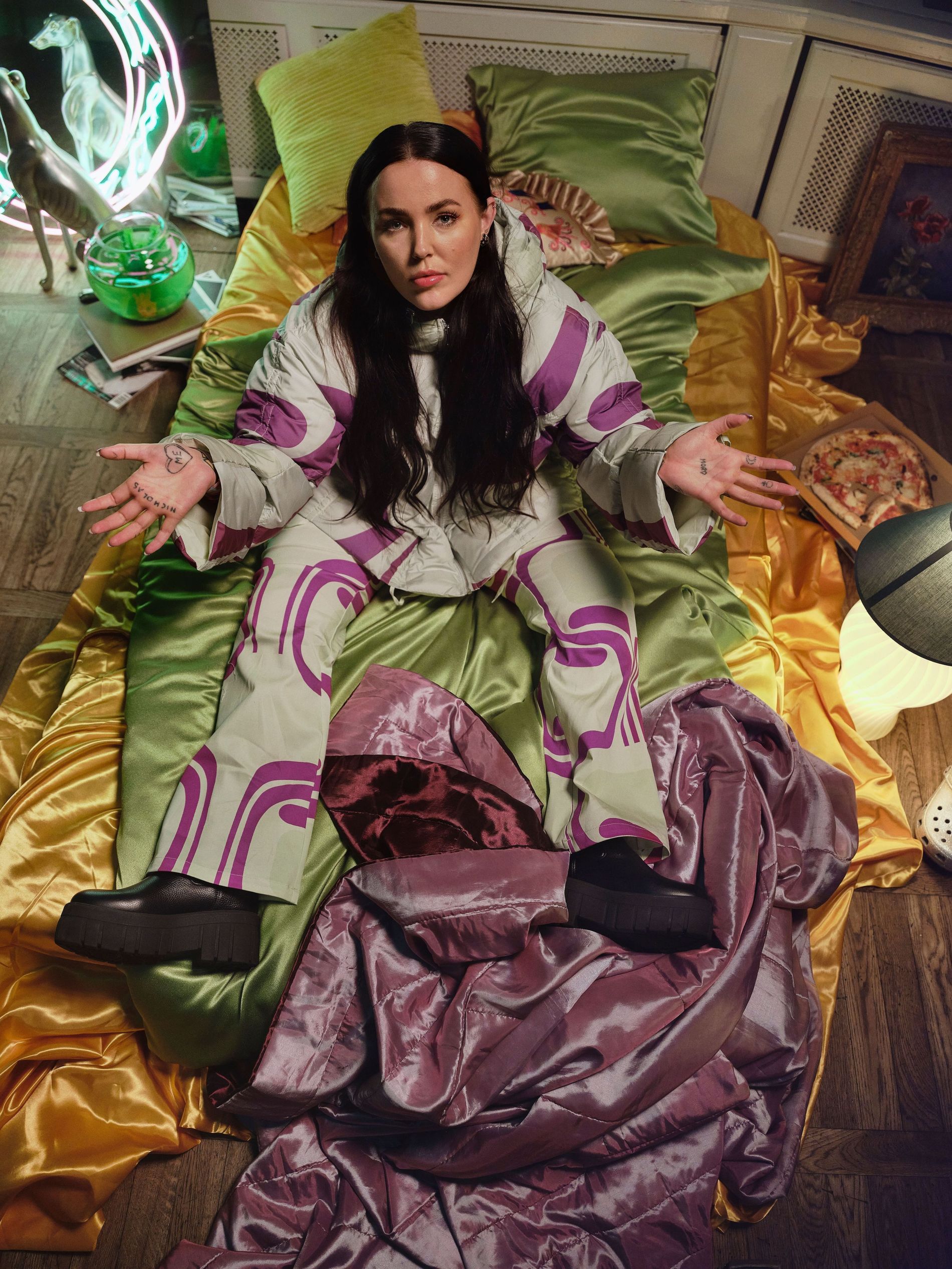 ---
Get the look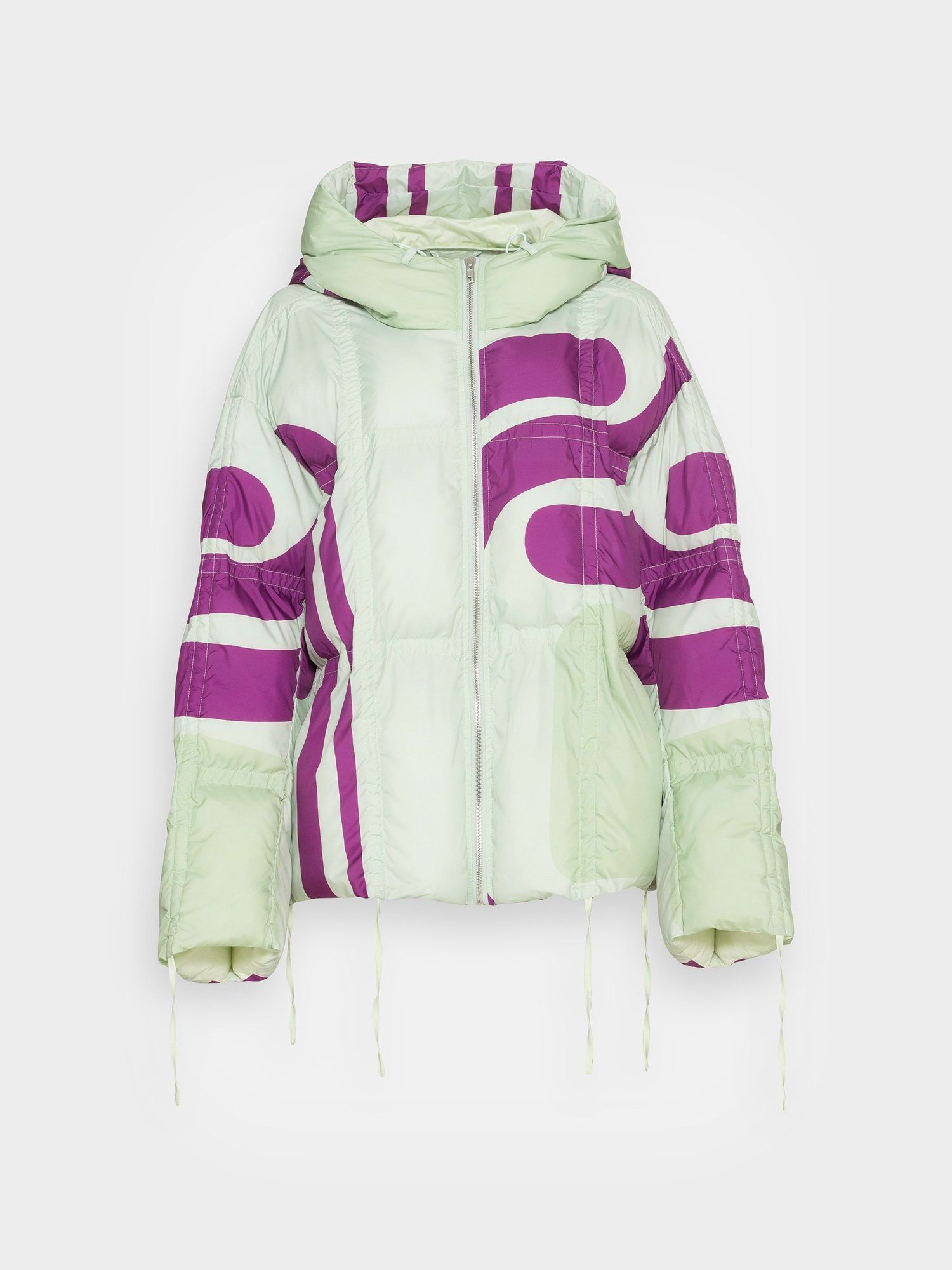 Donna Tamara Jacket
Hosbjerb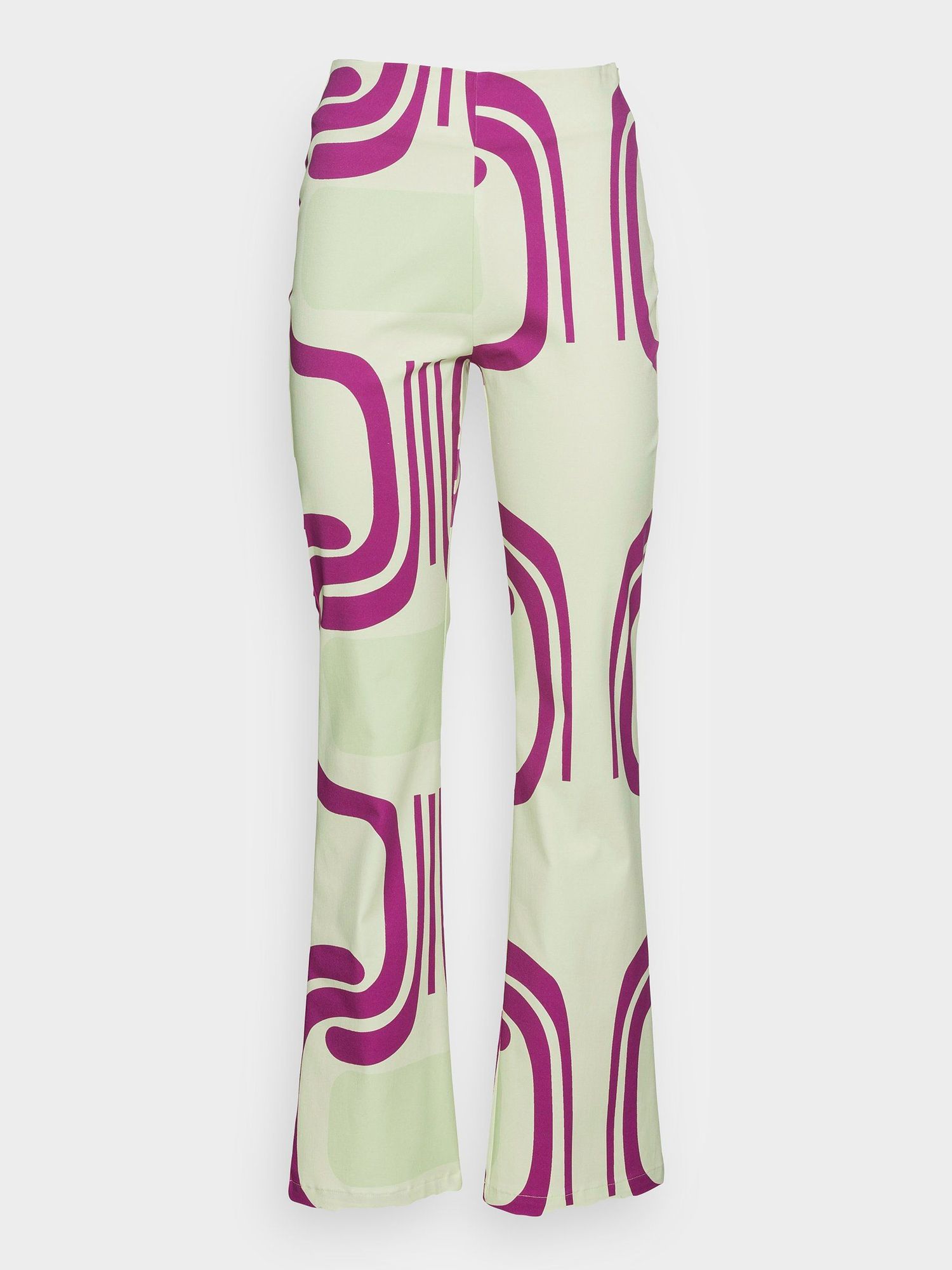 Your Paloma Pants
Hosbjerb
One of the other values that Bryant mentioned was the drive to be inclusive both on screen as well as behind the scenes. The all-female creative team consists of director Matilde Sköld, director of photography Josefin Owe, as well as stills photographer Hedvig Jenning.
Although this was Bryant's focus and goal, she also recognised that it was a difficult feat, due to the normalcy of having a predominantly male crew in creative fields. "It's hard to find an all-female crew because not only is it hard because there literally aren't as many female creatives in those positions as male, but also psychologically," she says. "You kind of instinctively choose to work with men. Even I feel like, sometimes, that's just what my mind is used to in a weird, horrible, patriarchal way. It's almost as if I'm kind of designed to trust a man, because like, I'm designed to not trust myself as well — completely wrongfully so," she says. Bryant also wanted the campaign to be representative on all levels, highlighting the work of queer and black creatives for this striking collaboration with Zalando.
The campaign coincides with Bryant's upcoming album, P.S. Jag hatar dig (P.S. I hate you), which she describes as an open letter to her ex-boyfriend. Written over the span of three years, the songs stem from the period of time in her relationship where Bryant still romanticised their love, and the transition into their eventual breakup.
Bryant says that, "I'm very happy that I have the creative urge to write about it, at least because that's what has kind of survived those periods, and those relationships," she says. However, she says that this past year has made her reflect on her decision to write songs about boys and relationships. "The only thing that survives are the songs or the albums or whatever it is that I choose to do in that period of time, which is this very difficult particular work. And I can look back and see, like some of the music that didn't come out. Some of the music that I didn't write that live as a reminder to myself that you're not going to wake up next to your career and have them say that it doesn't love you anymore, kind of thing," she says. "I mean, with love for the man it's like, sometimes, I feel like I need to focus more on the music." The album is out November 19, 2021.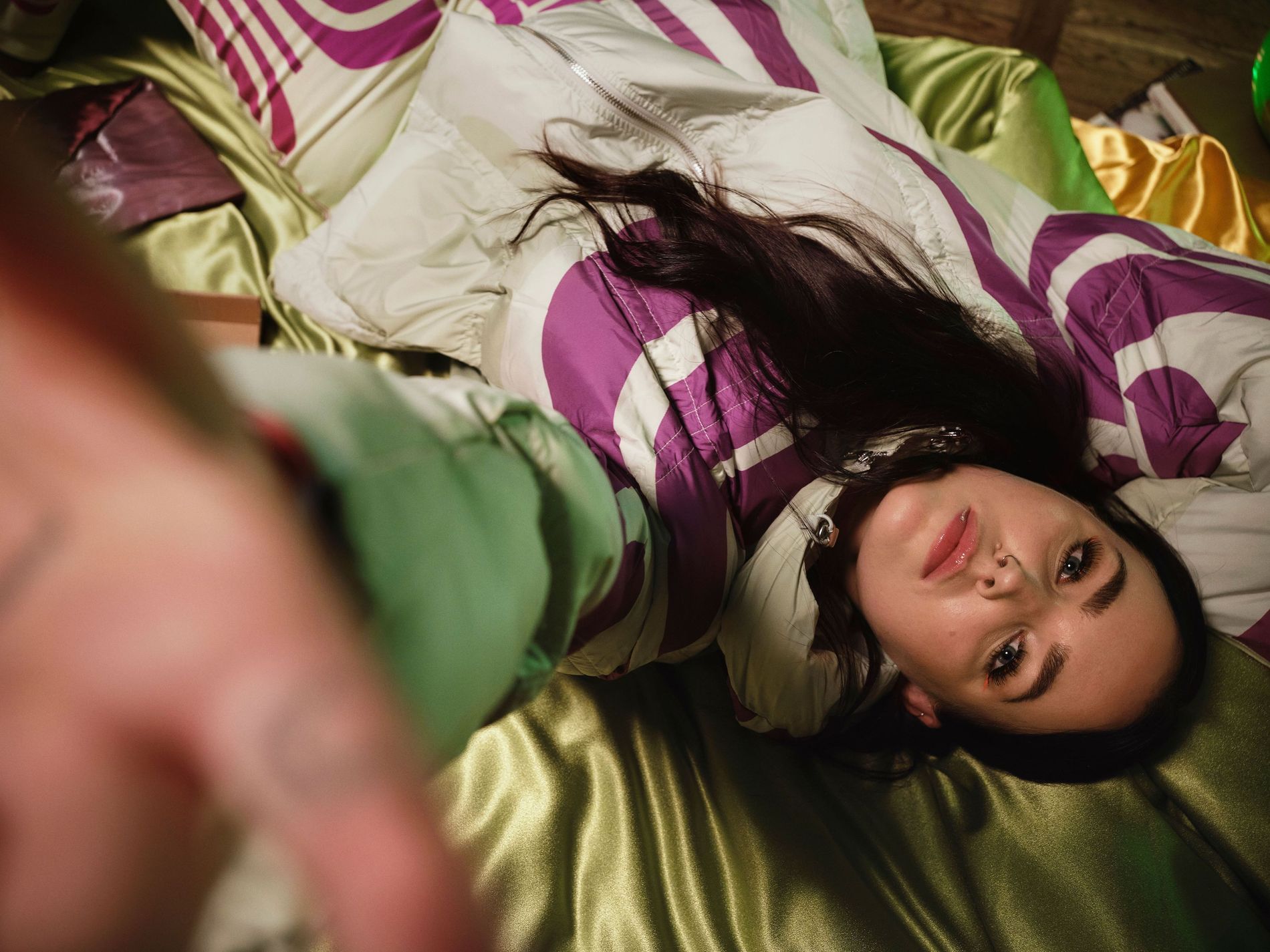 In the meantime, we will surely see the effects of Bryant's and Zalando's campaign, as their hopes of, "advocating for personal style, optimism, and change" comes at exactly the right time. Moving into winter and soon the New Year, we should all make our own effort to champion change — in style, of course.