As the power duo's latest exhibition opens in Stockholm tomorrow, Vogue Scandinavia speaks to Nathalie Djurberg and Hans Berg about the magic of creating art that lulls viewers into a sense of discomfort
Swedish artists Nathalie Djurberg and Hans Berg are known for their animated, dreamlike artistic oeuvre that encompasses film, sculpture and music. The pair often create psychologically-deranged environments in their films and sculptural installations.
Early on in her practice Djurberg developed a very singular artistic expression through her unique style of filmmaking; trusting clay animation sculptures she created to perform a host of different basic human emotions such as greed, lust and revenge. Accompanied by Berg's musical wizardry, his compositions create a distinct tone that add layer upon layer to the visual language of the films and sculptural installations, the artist duo's work emotes a subtle, yet powerful confidence.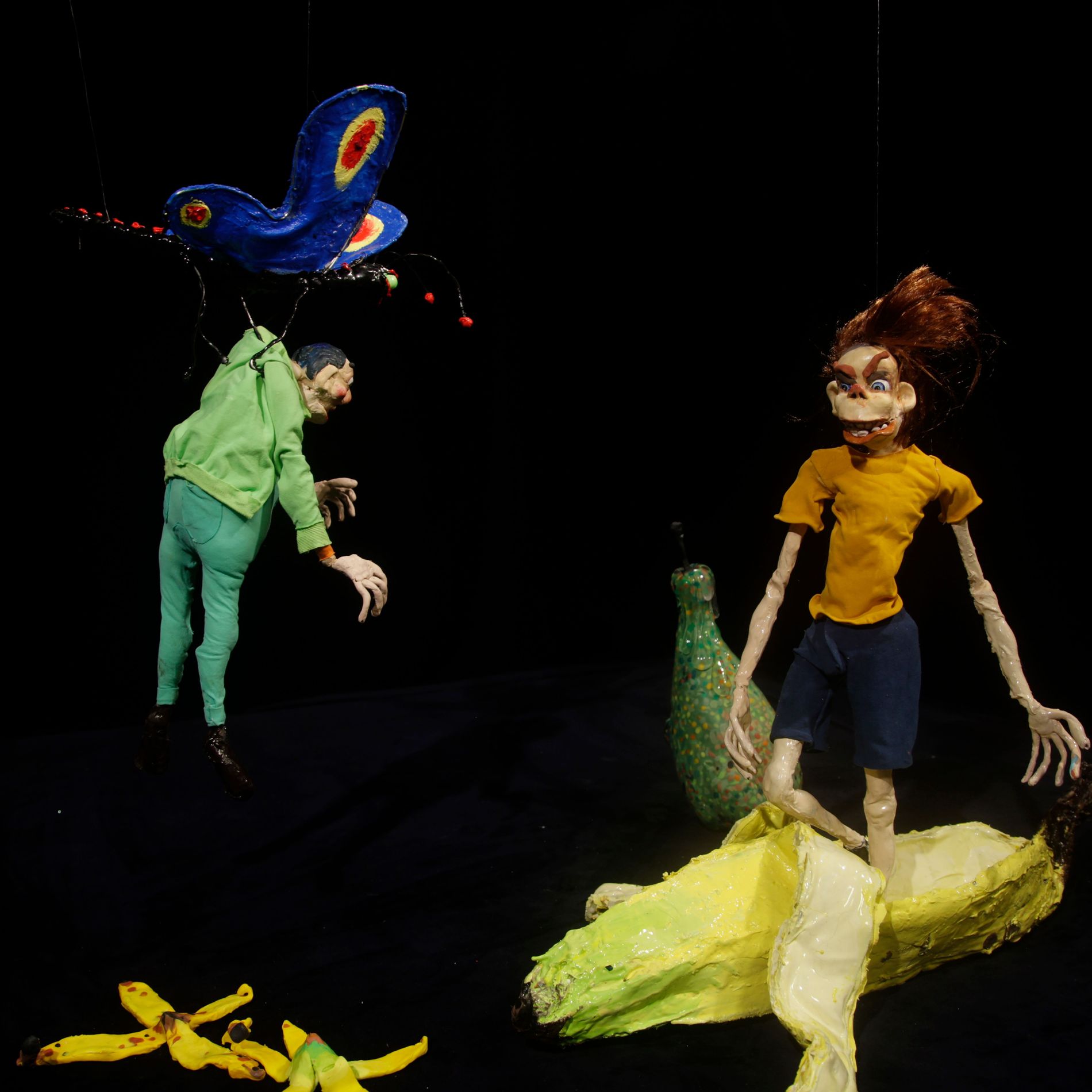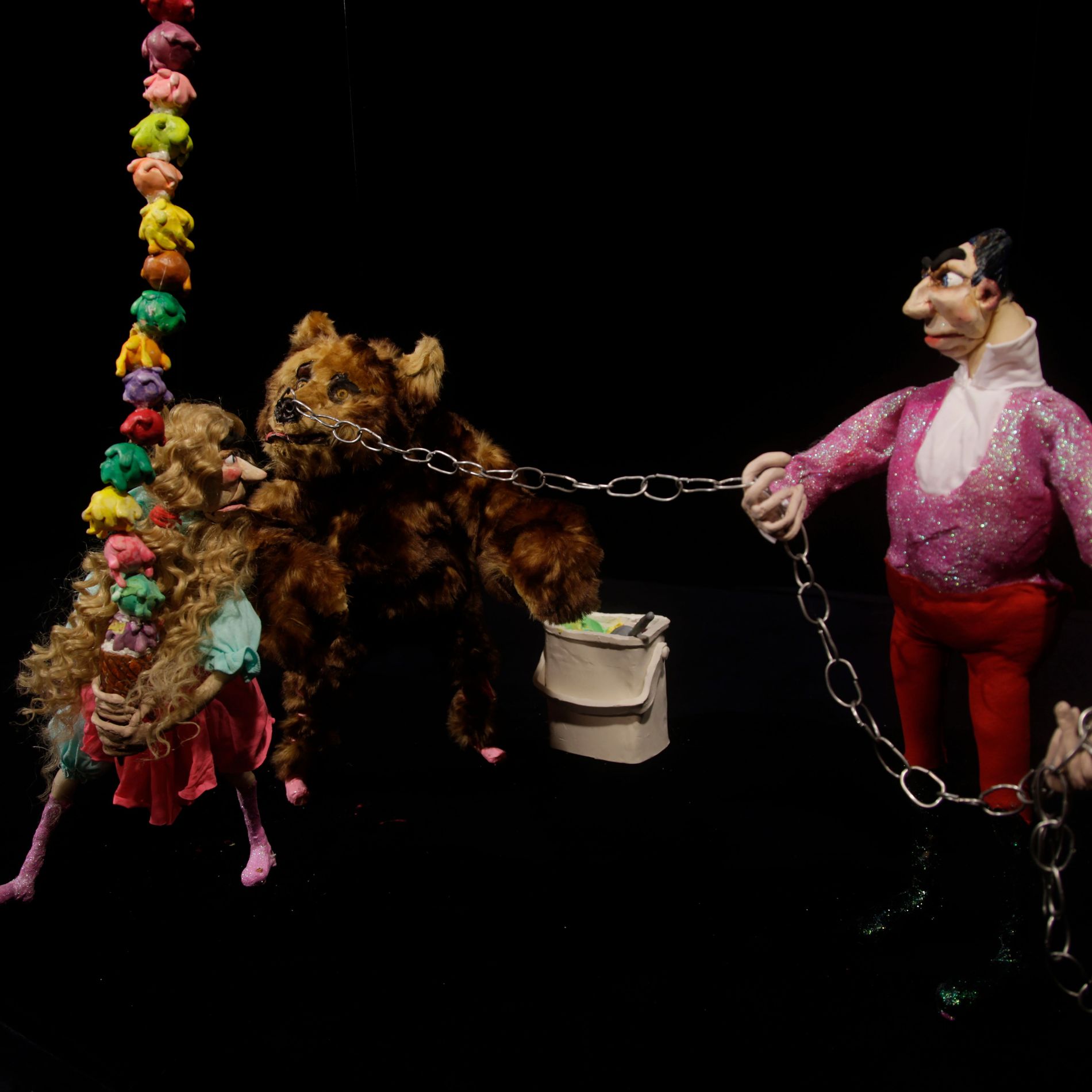 Masterful storytellers, the artists approach narratives that both shock and entice the viewer. The worlds they create, filled with animated objects and impactful soundscapes, have the ability to seduce the public into a figurative lull of not exactly comfort, but an almost mesmerised trancelike state while engaging in their work.
The pair have won the Silver Lion for Promising New Artist during the 2009 Venice Biennale of Art and are long-time and close collaboration with designer and contemporary art patron Miuccia Prada. Their work has been exhibited in major institutions worldwide, including The Walker Arts Center and The New Museum in the U.S., The Schirn Kunsthalle in Germany, Kistefos Museum in Norway, and Sweden's very own Moderna Museet in Stockholm.
For them, their practice is constantly expanding and they are eager to be challenged by new environments and art spaces. This is undoubtedly the case with their upcoming exhibition, Can't Keep it in, Can't Lock it Away, curated by Silvana Lagos, presented in the home of art advisor and gallerist Eva Livijn, in Stockholm.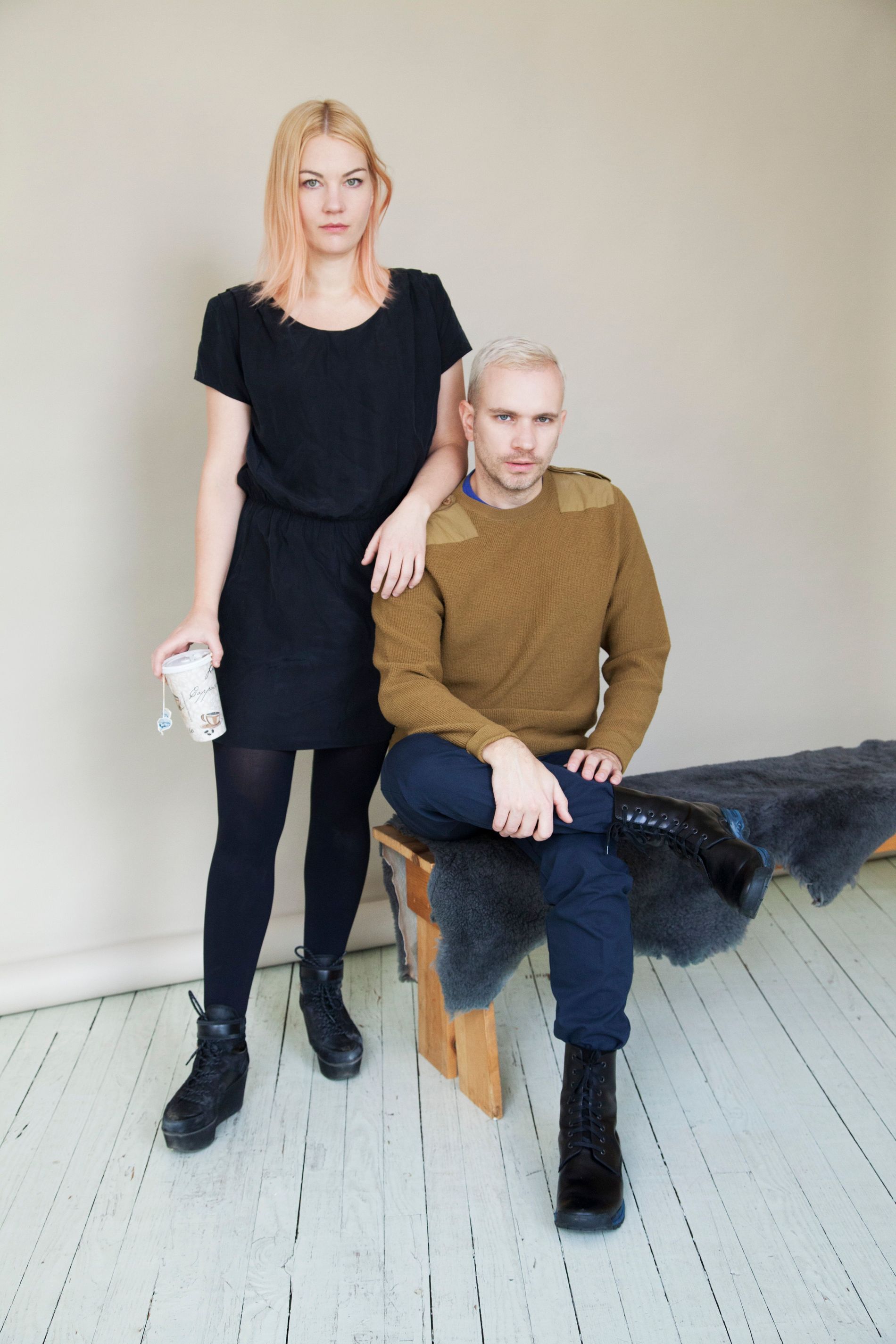 Portrait of the artists, 2013. Photo: Lisson Gallery
I sat down with the artists for an introduction to their upcoming exhibition, that features films from 2008 to the present day. It's thrilling to hear that their new work The Soft Spot, from 2021 will be presented. "It's our most recent film, and it is making its Swedish premiere," explains Berg. "Some of the central themes in the work are about intimacy, and the feeling that one wants to protect something intimate, and if one can do that, and does one need to do that?"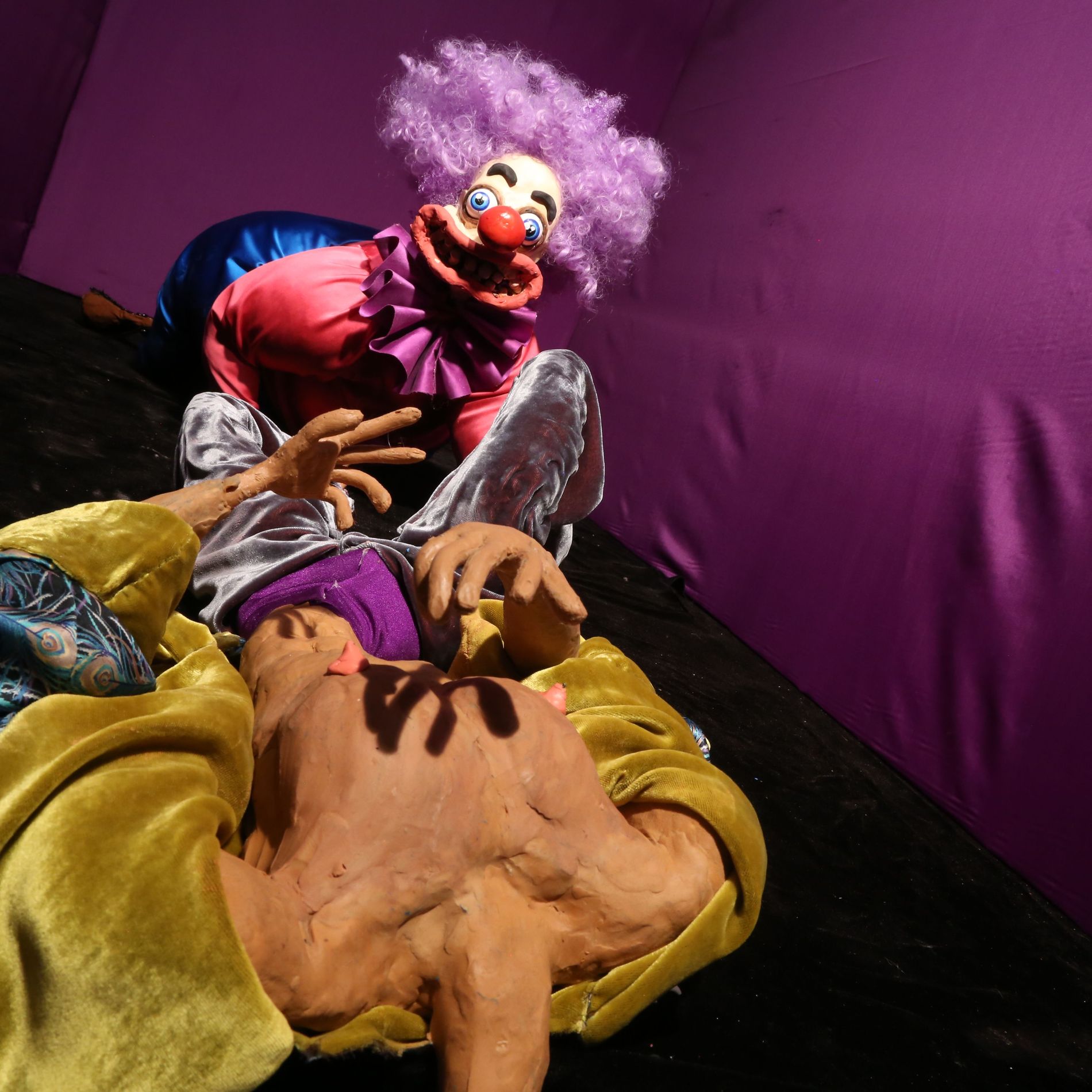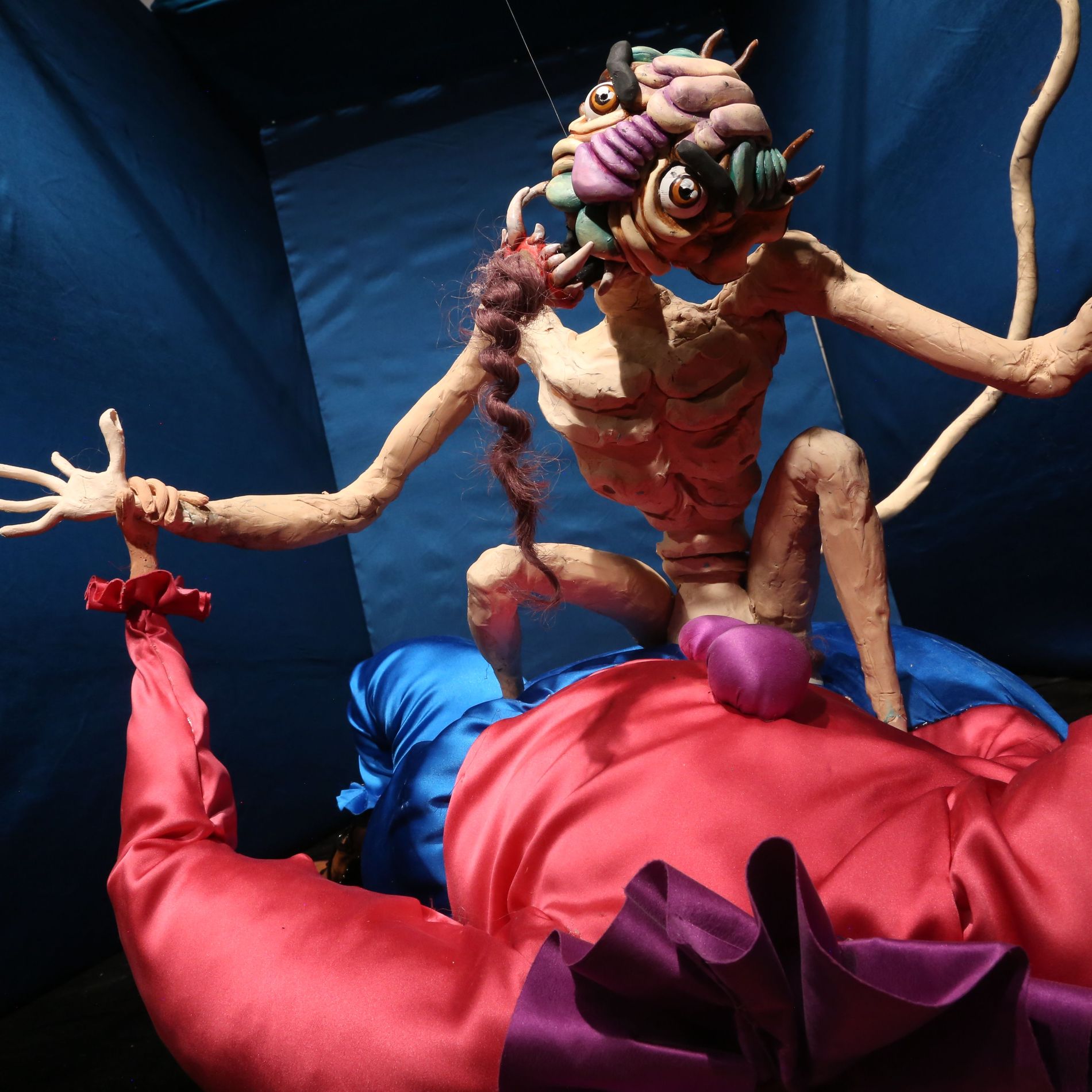 The other themes they have been exploring in their work lately are; "Innocence and loss of innocence. The lure of emotional addiction," shares Djurberg. "In artists' practice there is a constant urge to always get to better, bigger, deeper and higher states of consciousness in our work," she adds. Berg chimes in: "Apart from this we are also working on a large solo exhibition in Shanghai, which will open at Prada's space Prada Rong Zhai, on November 14. We just released a sculpture edition with Avant Arte, who produces art editions that are available online. This has been great to make a sculpture available to more people."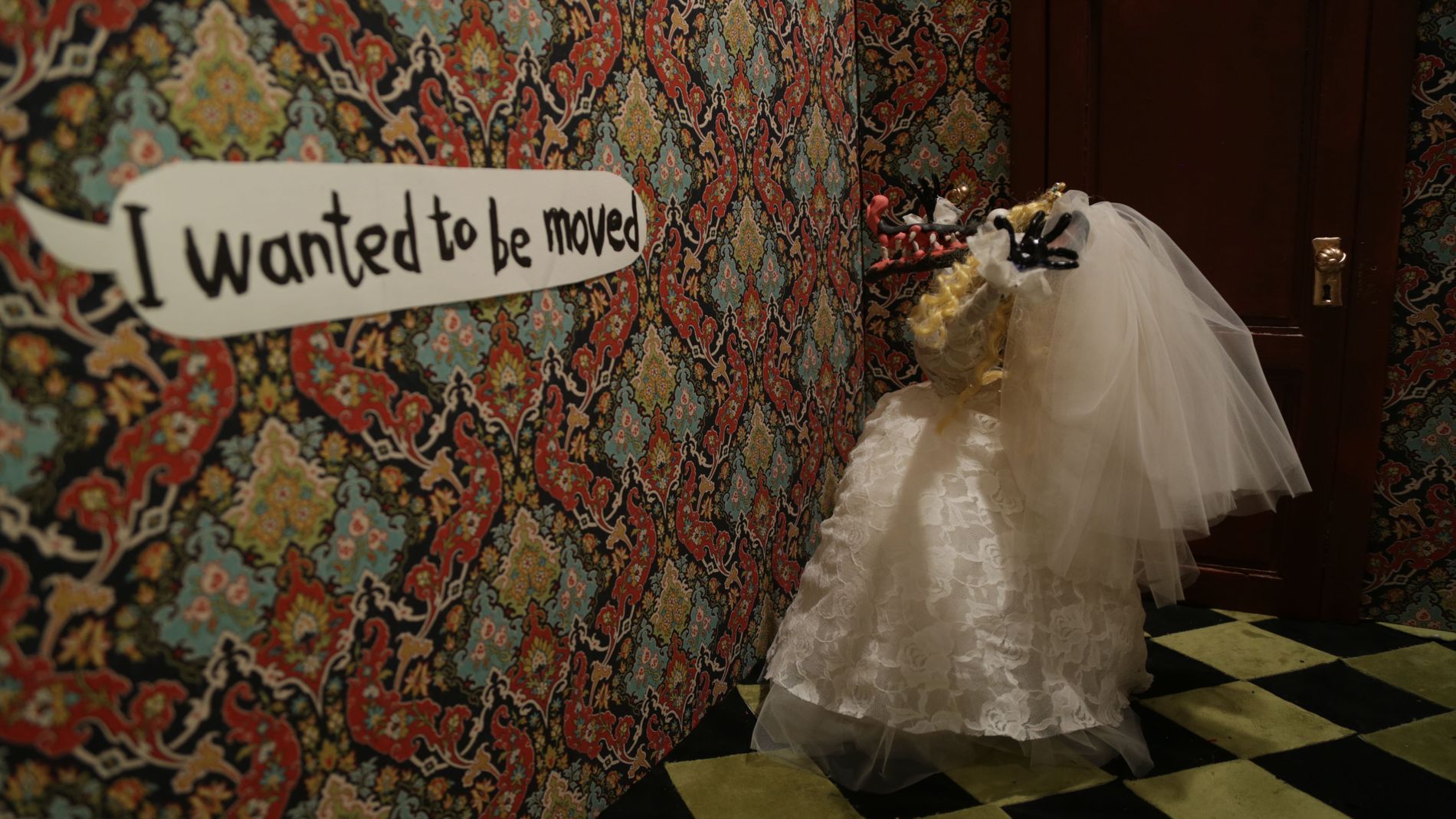 'One Need Not be a House, The Brain Has Corridors' (2018). Photo: Lisson Gallery
Fascinated by the artists journey in realising their careers, I quiz Djurberg and Berg on what led them to their chosen professions. Djurberg is incredibly open, "I took the conscious decision when I found out that animation could be art — that art was what I was doing if I defined it as art, and that it just doesn't have another place or context where it fits in. I realised that I was limiting myself though my own limiting beliefs. 'Making' is something I've always done and have used as a solution to an emotional outlet; if you're sad — go and make a drawing; if you're bored — you have your pen and pencils, and so on."
Berg takes over; "I've always done music, played in bands, made my own electronic music ever since I was a child, but it was quite late I realised I wanted to actually be an artist… when Nathalie and I started working and collaborating together, around 2004. The collaboration helped me come to this realisation, before I thought music would be just a hobby, although, it was what I was doing all the time. I just didn't have the guts to go for it fully until Nathalie helped me see that it is actually my biggest passion."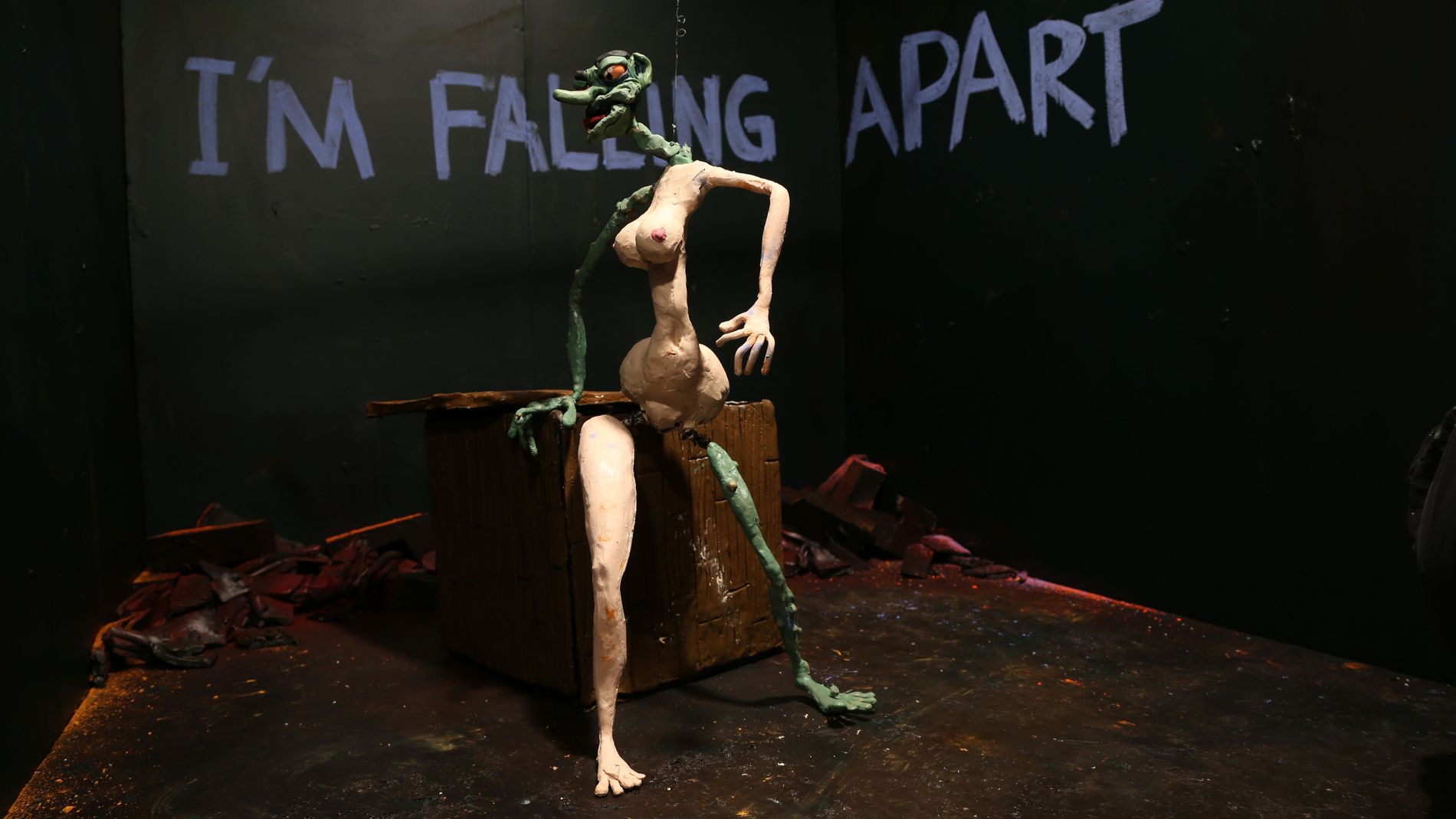 Regarding the exhibition in Stockholm, I'm wanting to understand what curator Silvana Lagos considered while conceiving the show. Silvana eagerly shares, "Since the renaissance, the marriage between the exploration of the body and architecture has led us to a new intimacy, a form of romance even. The exhibition at Eva Livijn's offers a portrait into the psychology, biography, sexuality, an intersection between the body of works of Nathalie Djurberg and Hans Berg and the intimacy of the home." Always excited to experience visual art in untraditional spaces, and I wonder what challenges, if any, are posed by exhibiting in a private home? Djurberg muses, "I find it so relieving to show work in a non-art environment. It's so interesting to see what face the works will show when the venue is changed. It becomes more private, like looking into the keyhole of your neighbour's door."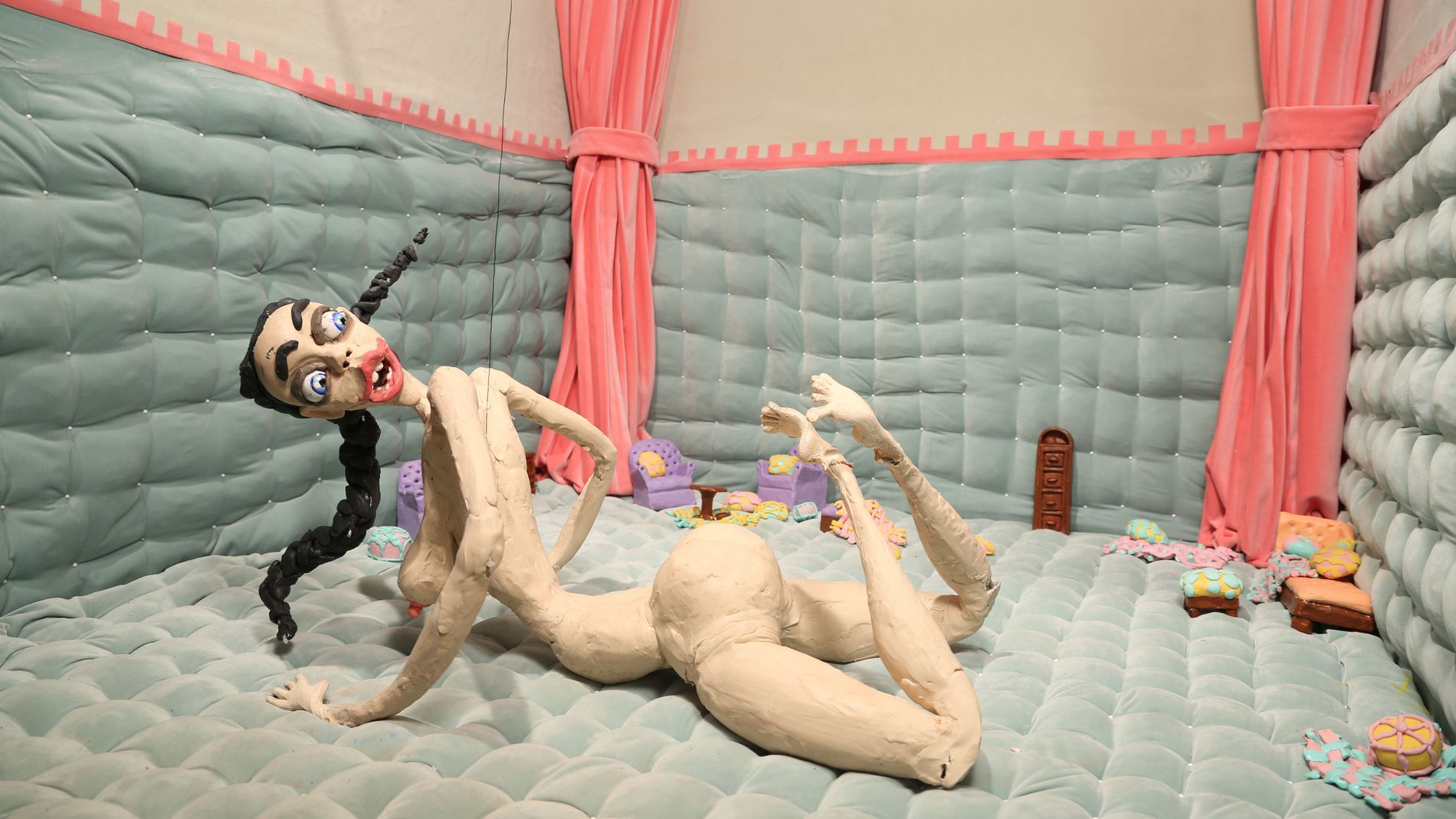 Nathalie Djurberg & Hans Berg's exhibition, Can't Keep it in, Can't Lock it Away, is curated by Silvana Lagos and presented by Eva Livijn, at Karlaplan 14, in Stockholm. The exhibition opens on the October 21 and is on view until the December 2, 2021.