With a fascination for all things architecture, art and minimalism, Oslo-based Elizabeth Romanin talks design inspiration, her new collection and why living sustainably is the only way forward
Wearing a washed-out Acne Studios tee, and a few layered silver and gold necklaces, Elizabeth Romanin is effortlessly cool and stylish, much like her sustainable jewellery brand, Romanin. I'm excited to meet the designer, to learn about her jewellery journey – from growing up in Australia surrounded by 40 acres of rainforest (without a mobile phone or social media), to today, where we meet at her new home and studio in Oslo.
Romanin is well-known for creating elegant, timeless pieces made from recycled sterling silver and gold and pairing them with unexpected forms. Her work is heavily influenced by sculpture and artistic references. Romanin's autumn campaign, captured at the old Munch Museum in Tøyen, Norway, by photographer Trine Hisdal and model Sophie Landvik, is no exception.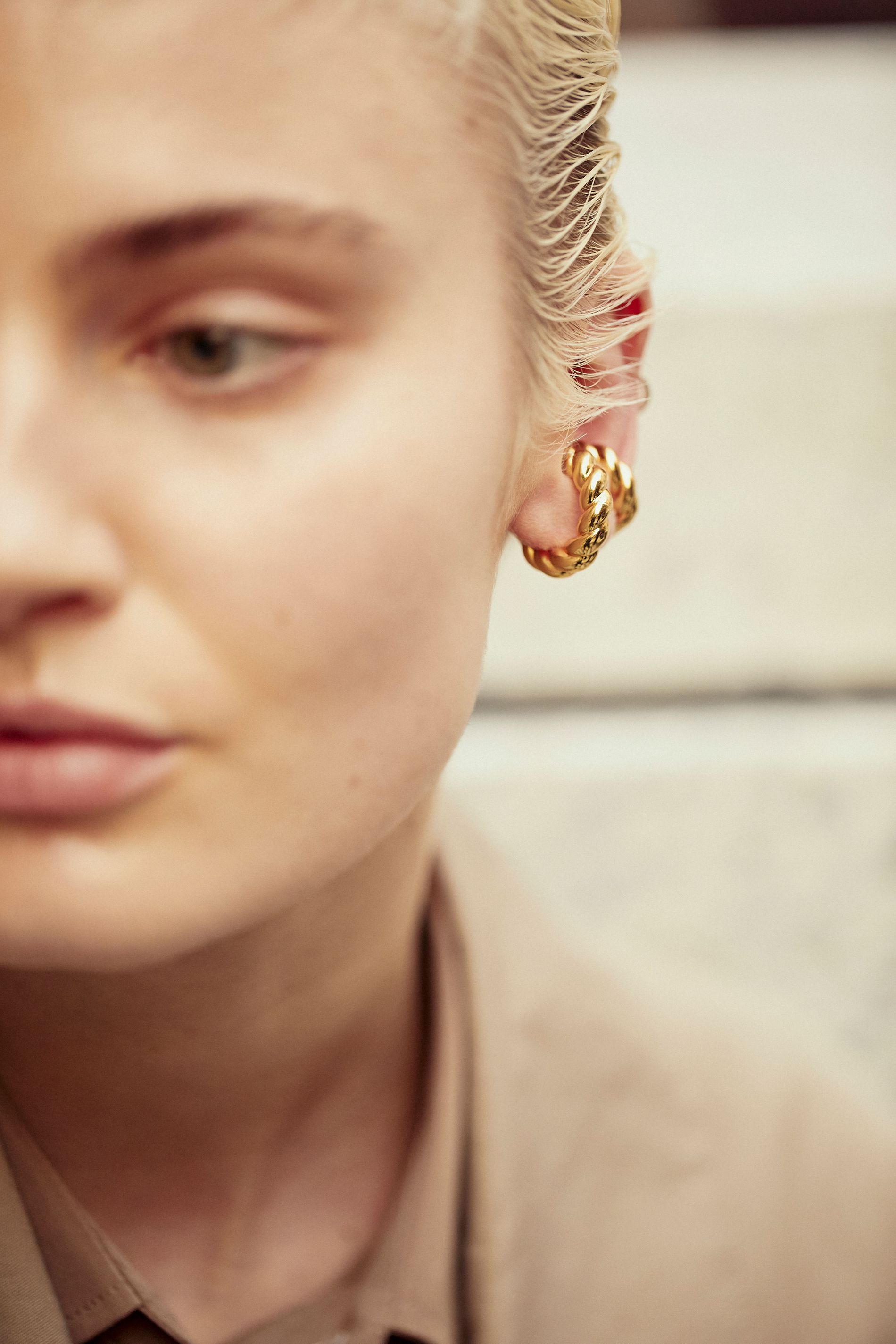 Photo: Trine Hisdal
"Munch is always such a big inspiration," says Romanin. "For this shoot I was really inspired by the conservation specialists, art historians and preservers of Munch and the space in which they work. The campaign is as much about the woman who works with the art, as the art itself. We were lucky enough to shoot in the atrium space at the museum designed by Gunnar Fougnar and Einar Myklebust. It has an amazing mix of materials, textures and natural light, a truly inspiring space," she says.
With a tension between Scandinavian minimalism and decisive forms, Romanin plays on the designer's Italian-Australian heritage through the lens of Scandinavian design principles.
"I tend to view things in a simpler, slower and more distilled way. I love to think of jewellery as wearable sculptures, so this perfectly combines my interest in art and design," she says. "The architecture in Oslo is an incredible source of inspiration. The mix of old, established, and mid-century modernist architecture makes a really dynamic vibe that is truly Norwegian. The environment in winter is so inescapably cold, that design is created to withstand the elements."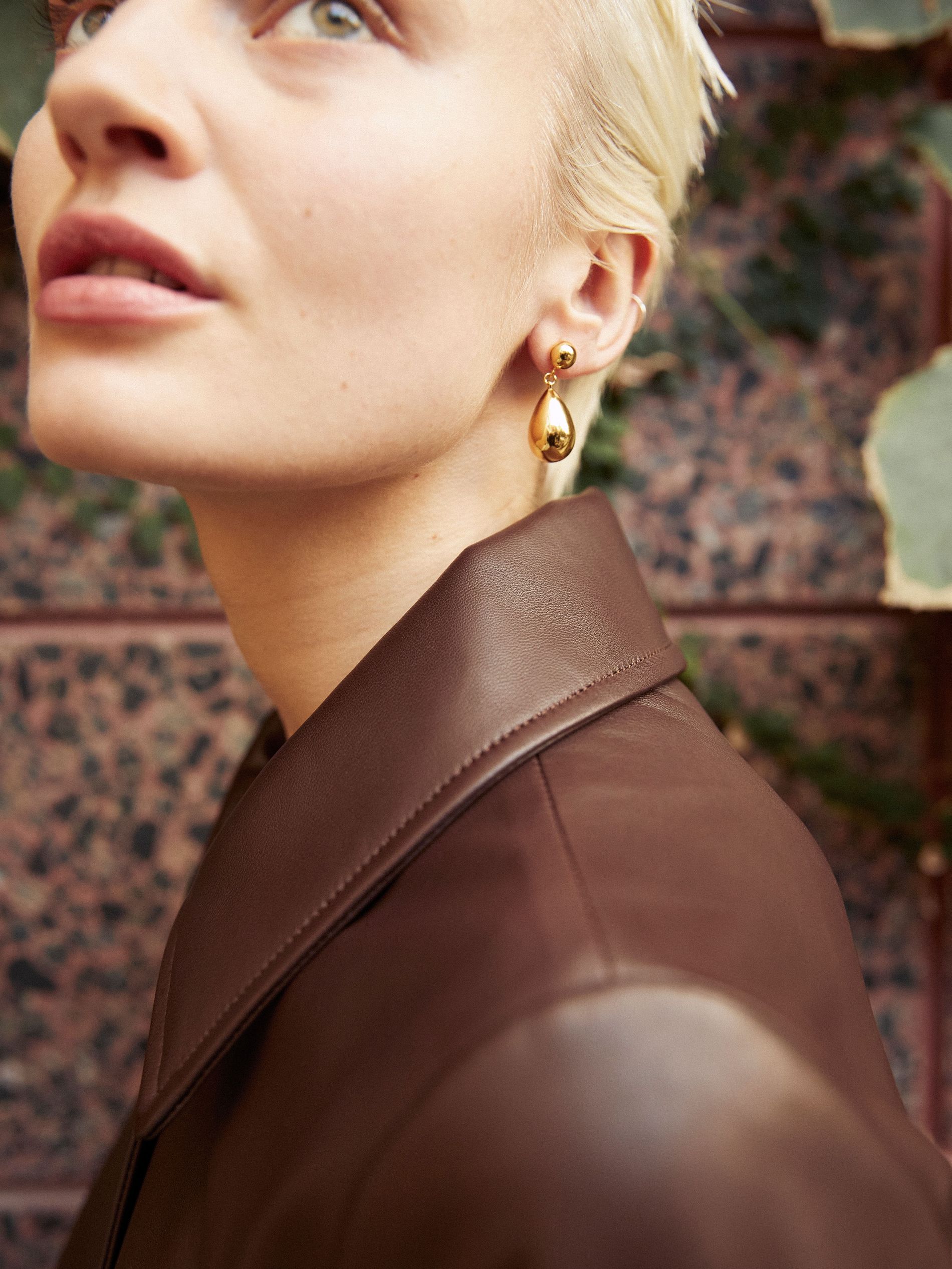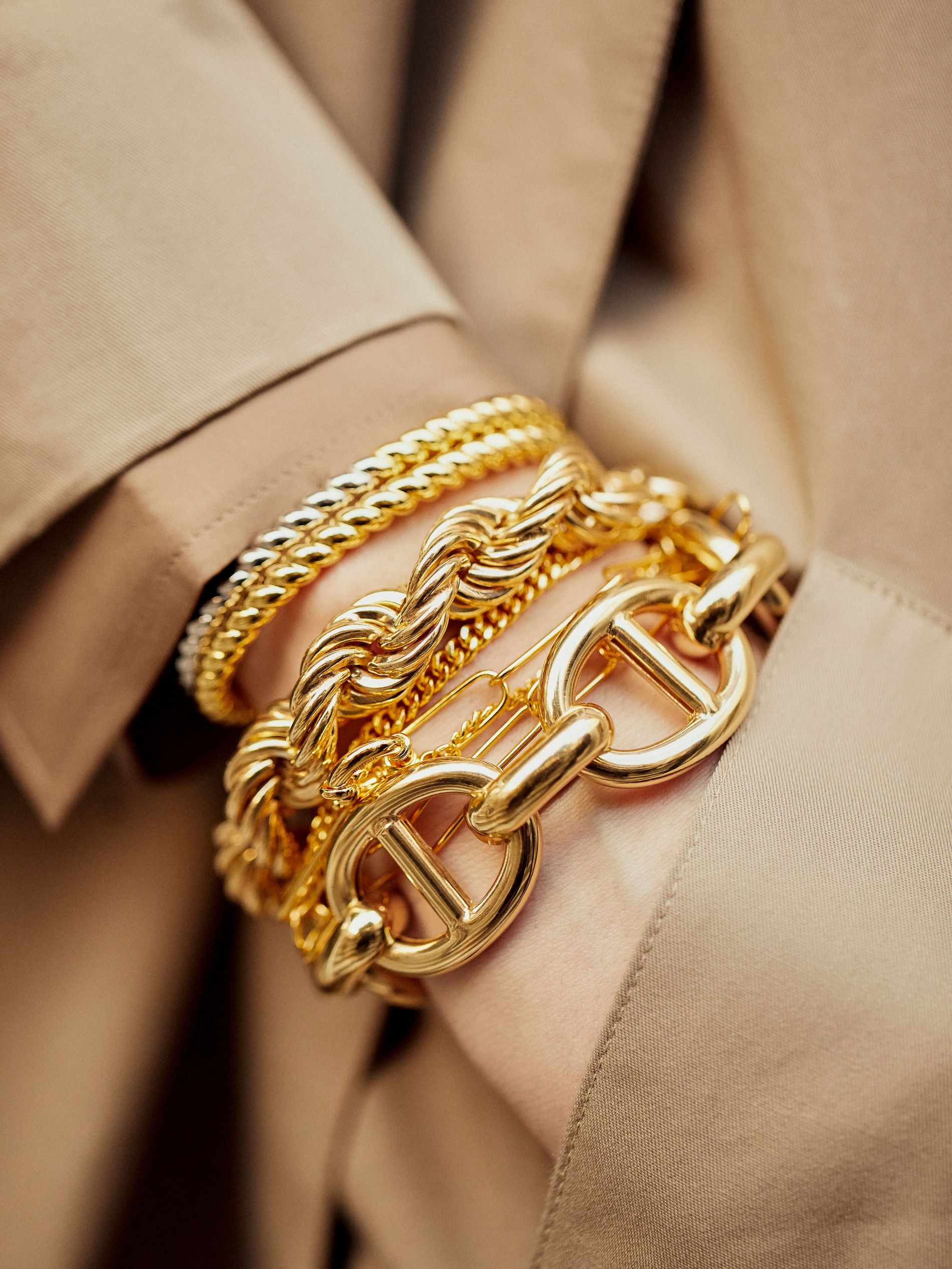 Romanin shares her home and creative workspace with her Norwegian husband, sculptor Johan Øvergård. Unsurprisingly, the couple live and breathe design 24/7. Their classic Oslo apartment with high ceilings and decorative plasterwork, also doubles as an atelier and showroom. The space itself has soul and history, and they're in the process of getting to know her hidden beauty and restoring some of the details. Norway is home now, but a world away from Australian upbringing.
"Our land backed onto about 40 acres of rainforest and this instilled in me a real appreciation for nature," she says. "Growing up in Australia in the 80's and 90's was laden with experiences that shaped my aesthetic preferences to this day; growing up as an Italian/Australian has its own specific set of references. Becoming a global citizen has become more and more common, however carries its own weight of questions about identity and the idea of your 'true self'. I work with my own particular mix of cultural history as a basis."
The heavy nostalgic references in Romanin's work are almost impossible to ignore: each design reflects something she remembers her mother wearing; chains are named after uncles and grandparents.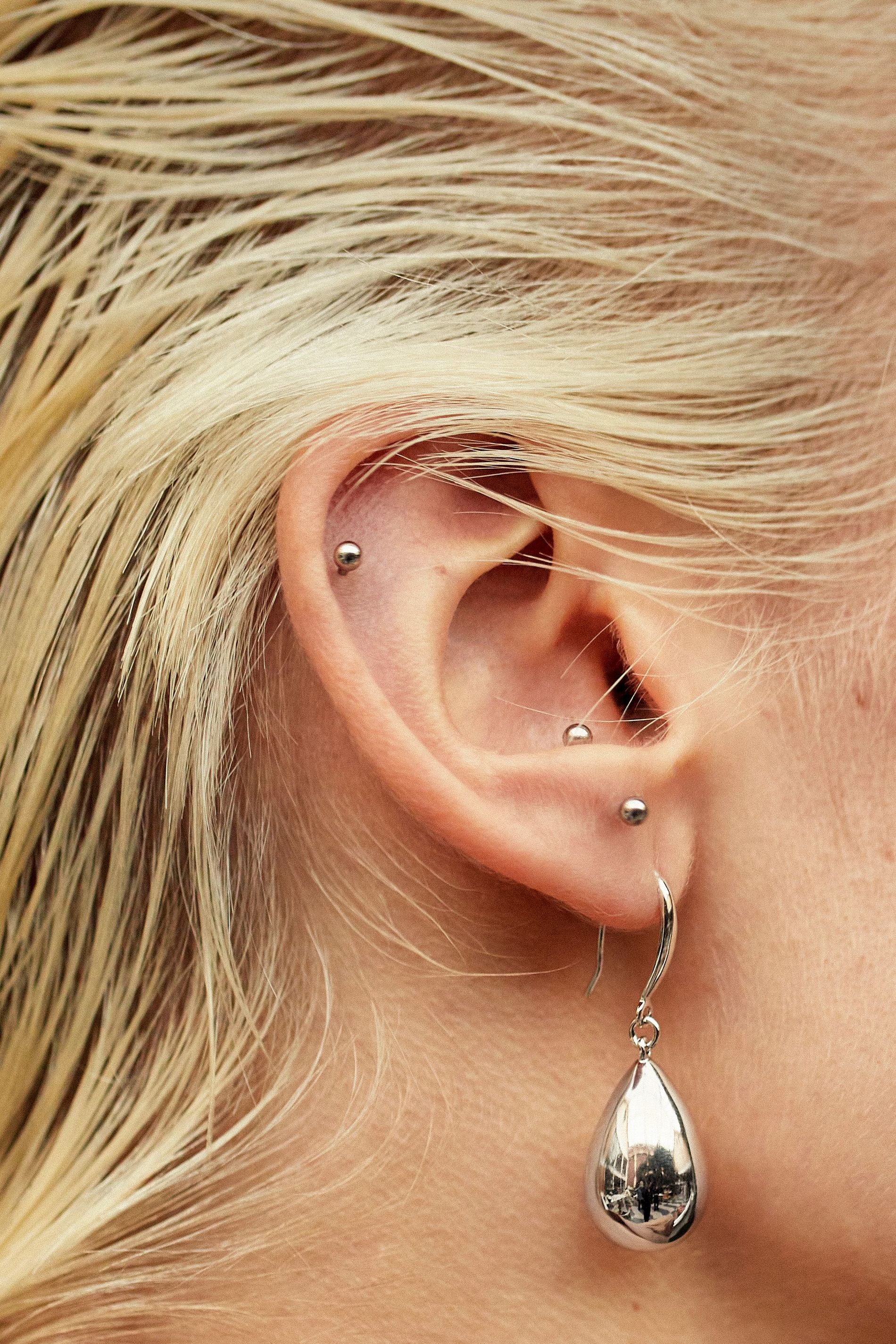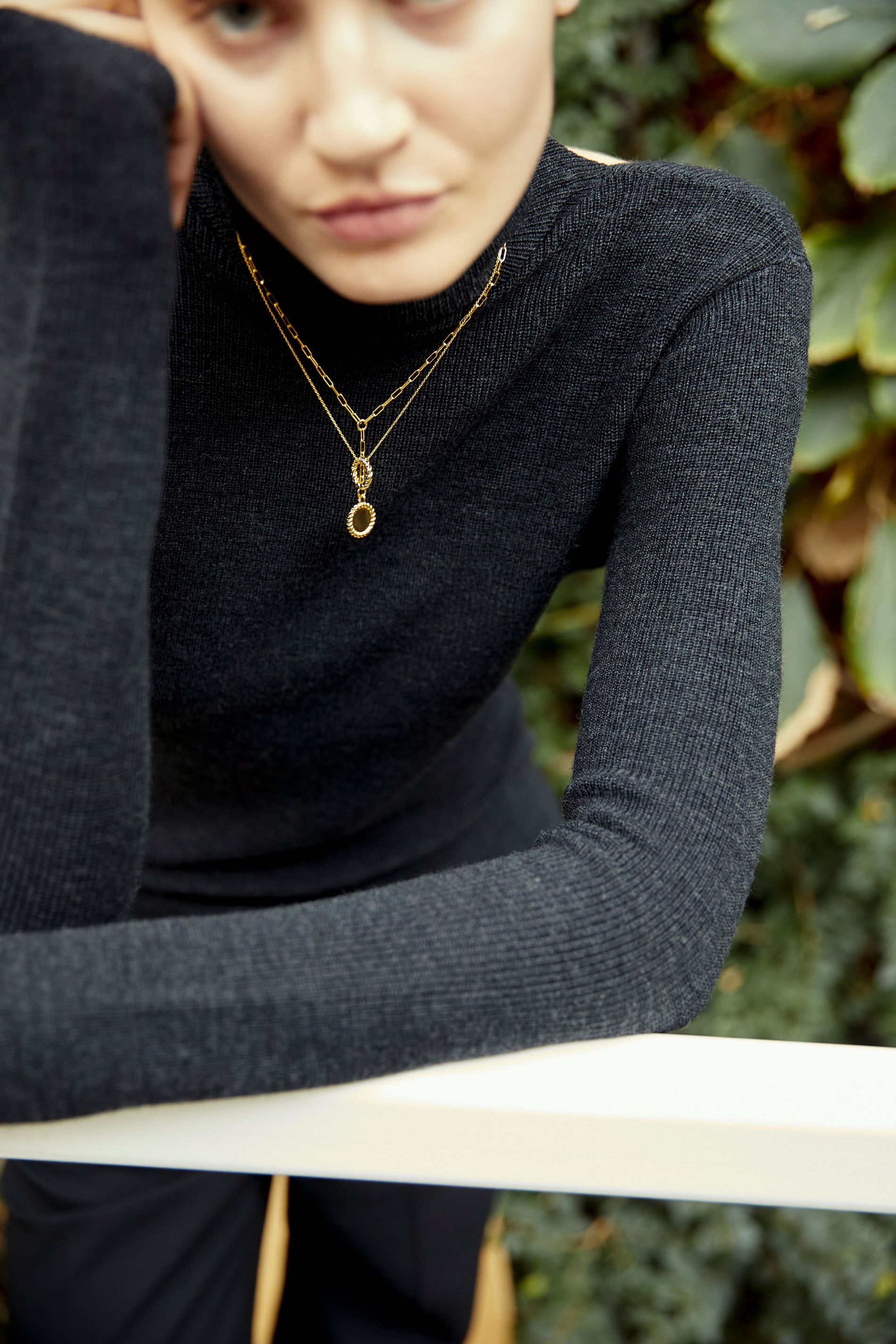 "I based the collection on motifs which reference the beach, water, waves and classic Italian jewellery elements," she says. This is very fitting given her first piece of jewellery was created on the beach while waiting for her mum. She found a piece of worn-down sea glass in the sand in the shape of the letter 'E', popped it onto a piece of string, wore it around her neck, and has kept it ever since.
"I am always very inspired by my family and this collection is no exception," she says. "My sister is a scientist and works in conservation which really inspires me, I am so proud of her. My mum is a key figure in my life and most of the collection is an homage to her. Many of the designs are also shaped by memories of the Italian men in my family, many of whom I lost at a young age."
Just as family memories play a role in her designs, so too does her love of nature and the world; sustainability practices very much apart of the brand's DNA.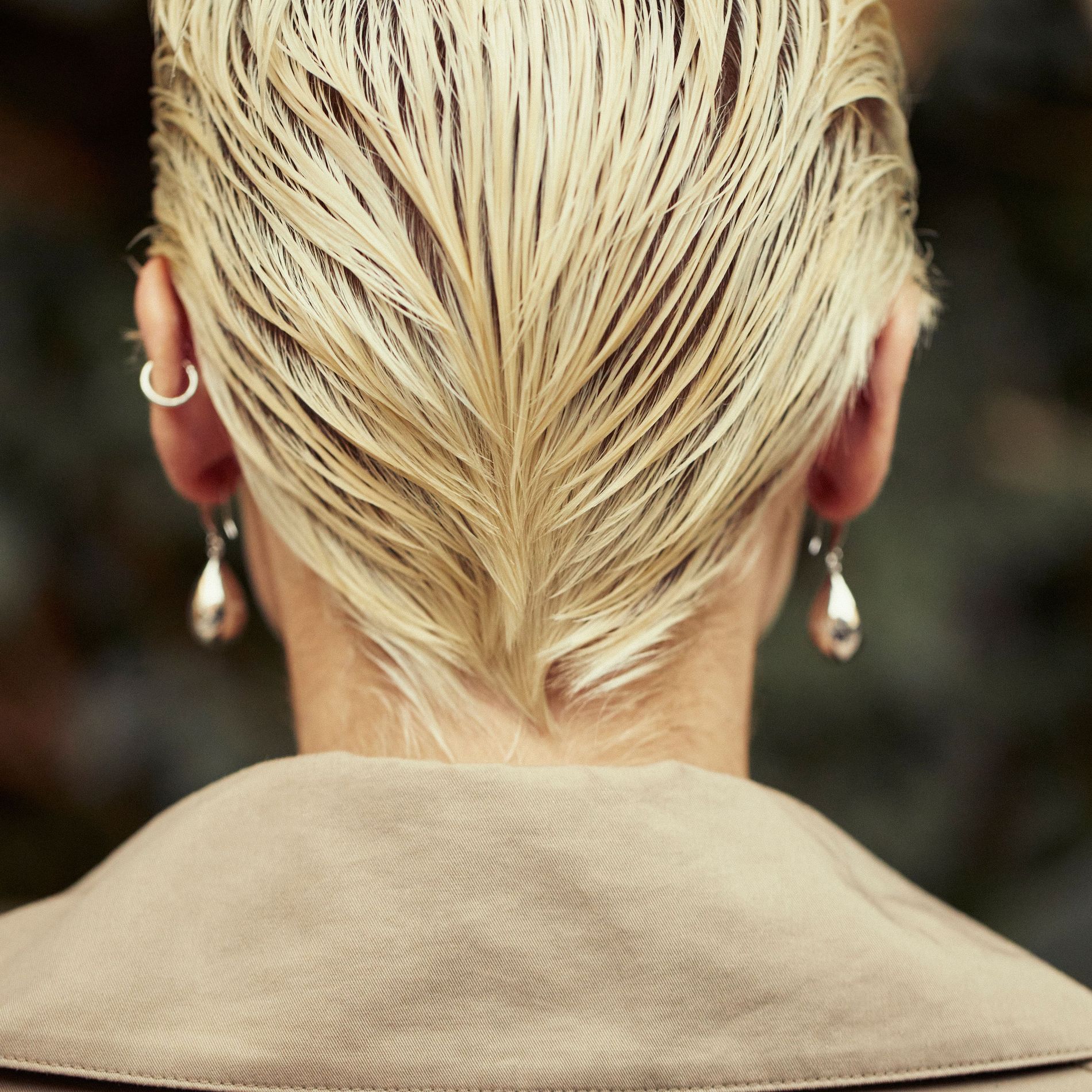 "I think it's important to visualise everything I've ever used, made or bought and imagine where it is now – things do not disappear, and I feel the weight of that responsibility for generations to come. Moving towards a circular economy and sustainability is really important," she says.
Romanin works closely with suppliers, with the key manufacturer Sedex Members Ethical Trade Audit-qualified demonstrating a commitment to ethical and responsible trade practices.
Almost every element of the jewellery can be melted down and recycled or is a natural material like stone or freshwater pearl. "In using recycled silver and gold to create the collection, it gives a new life to something that already existed, rather than working with new, raw material," she says.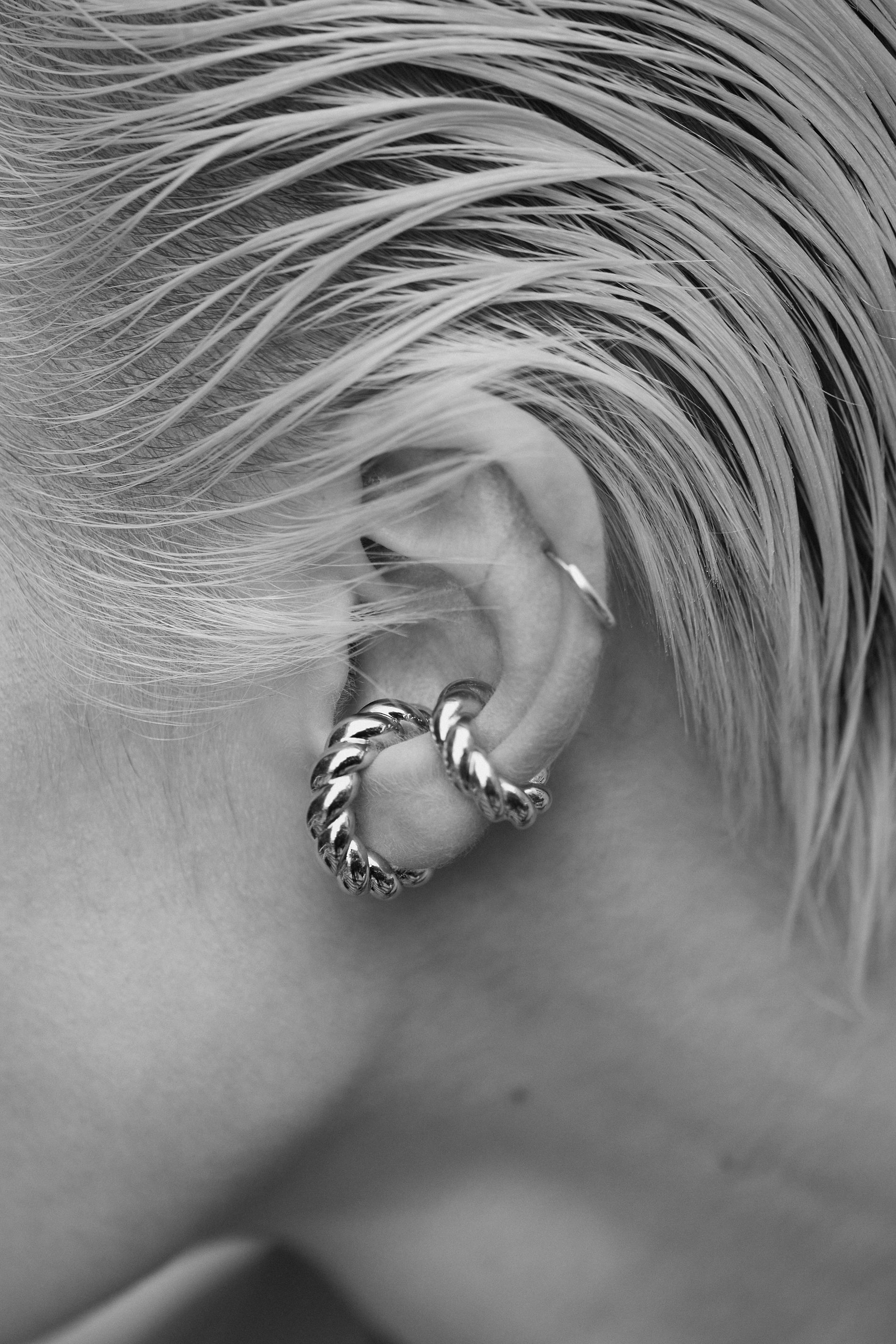 Romanin's goal for 2021 was for all packing materials to be biodegradable. The zip-lock pouches are a vital part of protecting the jewellery in transit and preventing oxidation; making them biodegradable is a small win, she says, but a big deal for her personally.
"It is the responsibility of all of us who are putting product out into the world to make less, make it better, make it last longer, make it able to be recycled or not to make anything at all," says Romanin. "By creating my own collections, I am able to control this so the pressure is on to be as responsible as I can."