We step backstage with cult hairstylist, Cim Mahony, to discover exactly how he styled tresses for The Garment to "subtle perfection" – and how to achieve the look at home
Held at Thorvaldsens –the oldest museum in Denmark, (and hair stylist Cim Mahony's favourite in his local Copenhagen) – The Garment's spring/summer '24 show was an ode to the empowered modern woman. As part of this ode, models strode down the runway in reinvented styles from bygone eras, "especially the '50s", Mahony confirms.
With fresh twists on antiquated styles – including masculine workwear and women's traditional 'at-home attire' – the collection encapsulated The Garment's ethos of a considered approach to luxury, which was also aptly translated by Mahony to the hair looks. How to exude luxury from your hairstyle? "You don't have to be loud or bold," Mahony says, "but instead simply emulate a subtle kind of perfection."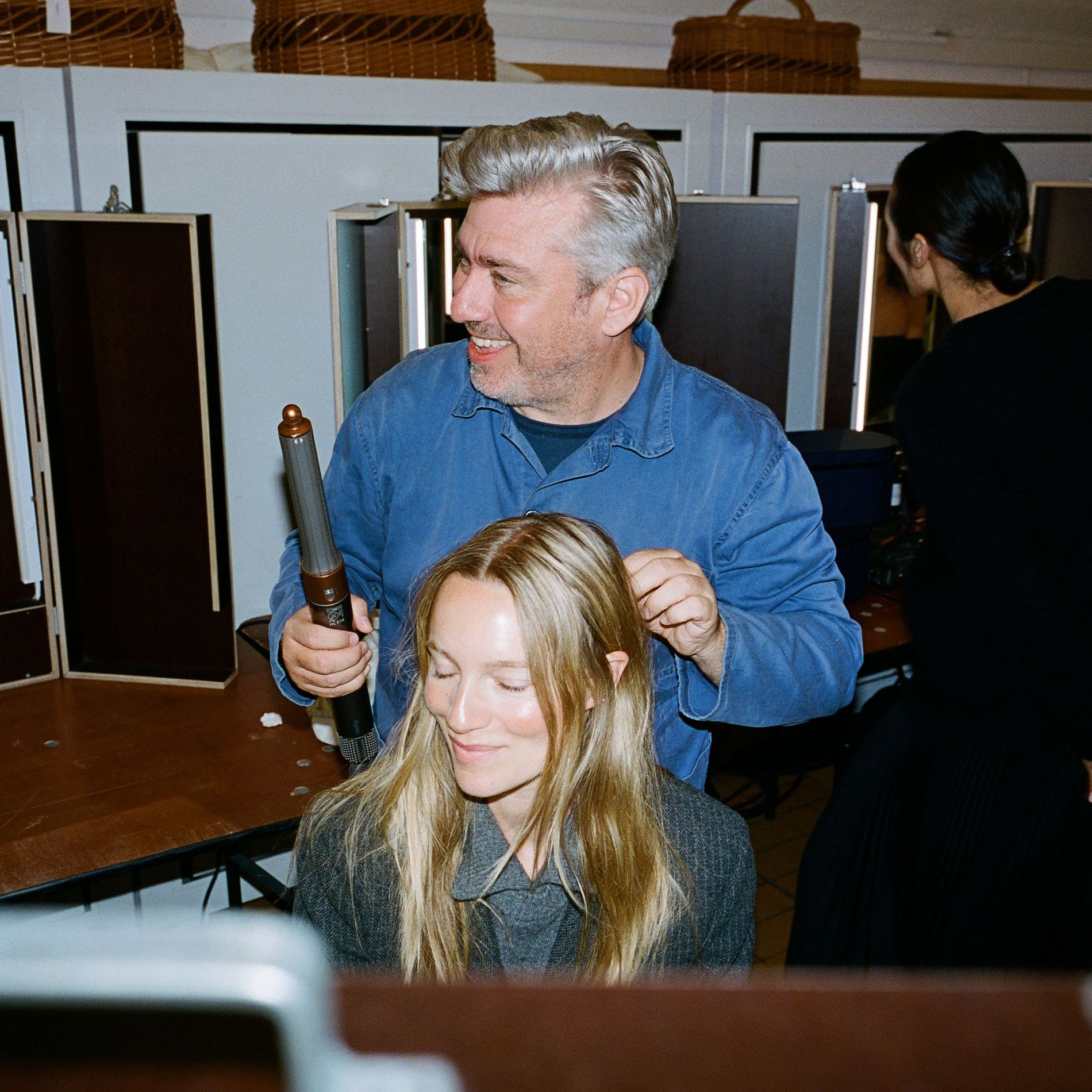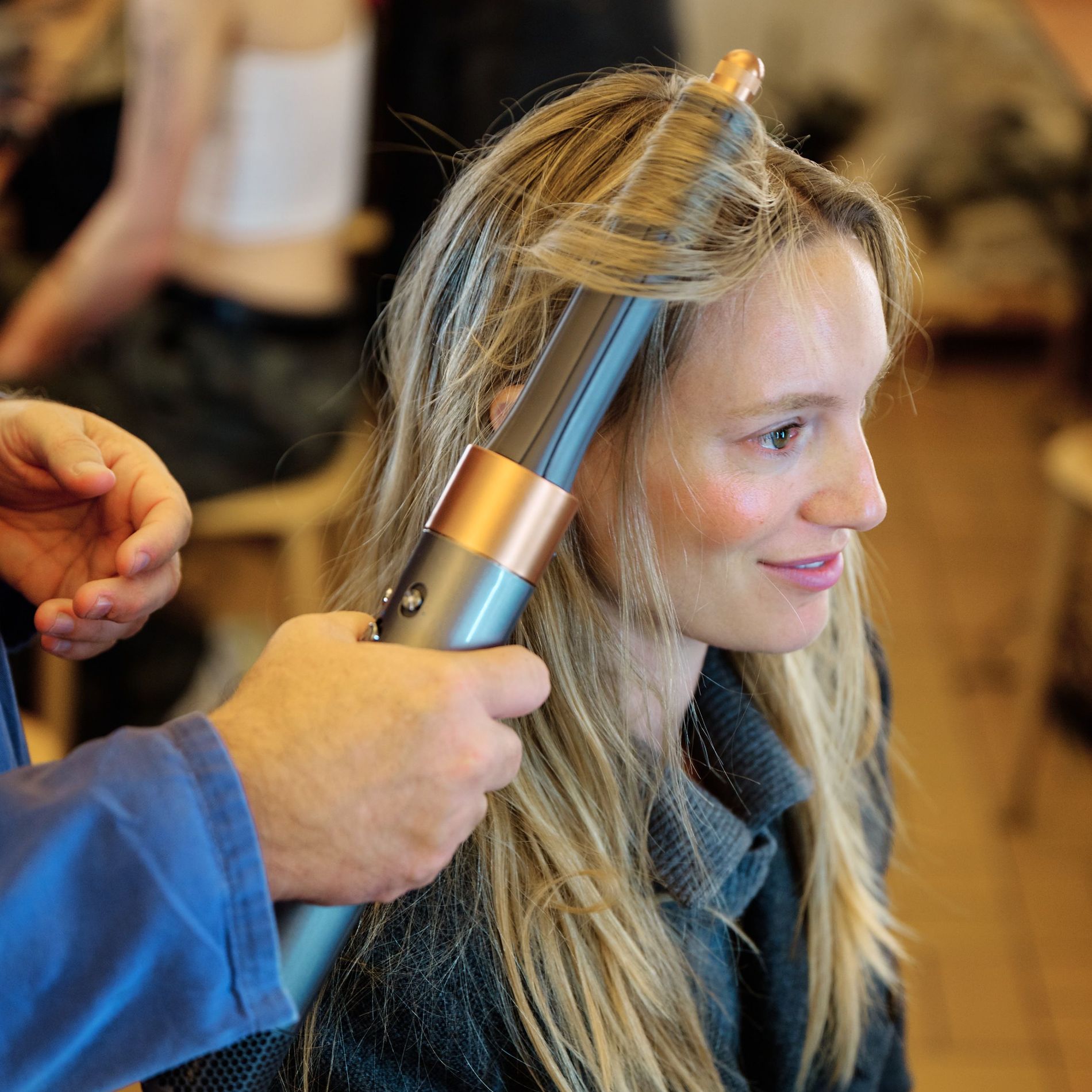 When it comes to the synergy between the hair looks and the collection, Mahony puts it down to the "great synergy" he shares with Sophia Roe, one half of The Garment's creative director duo. "We share a common love for perfection found in thought-through simplicity," Mahony says, also citing his admiration for Roe for her "strong eye for detail and curation."
At first glance, the models striding the runway sport hairstyles that could come across as simple in execution, but – just like the SS24 collection itself – there's a little more to it than meets the eye. Mahony notes there being "a red thread throughout the looks", with sleek roots and textured lengths being cohesive qualities throughout. The outcome? "A feeling of healthy hair, which appears untouched and pure" – true luxury.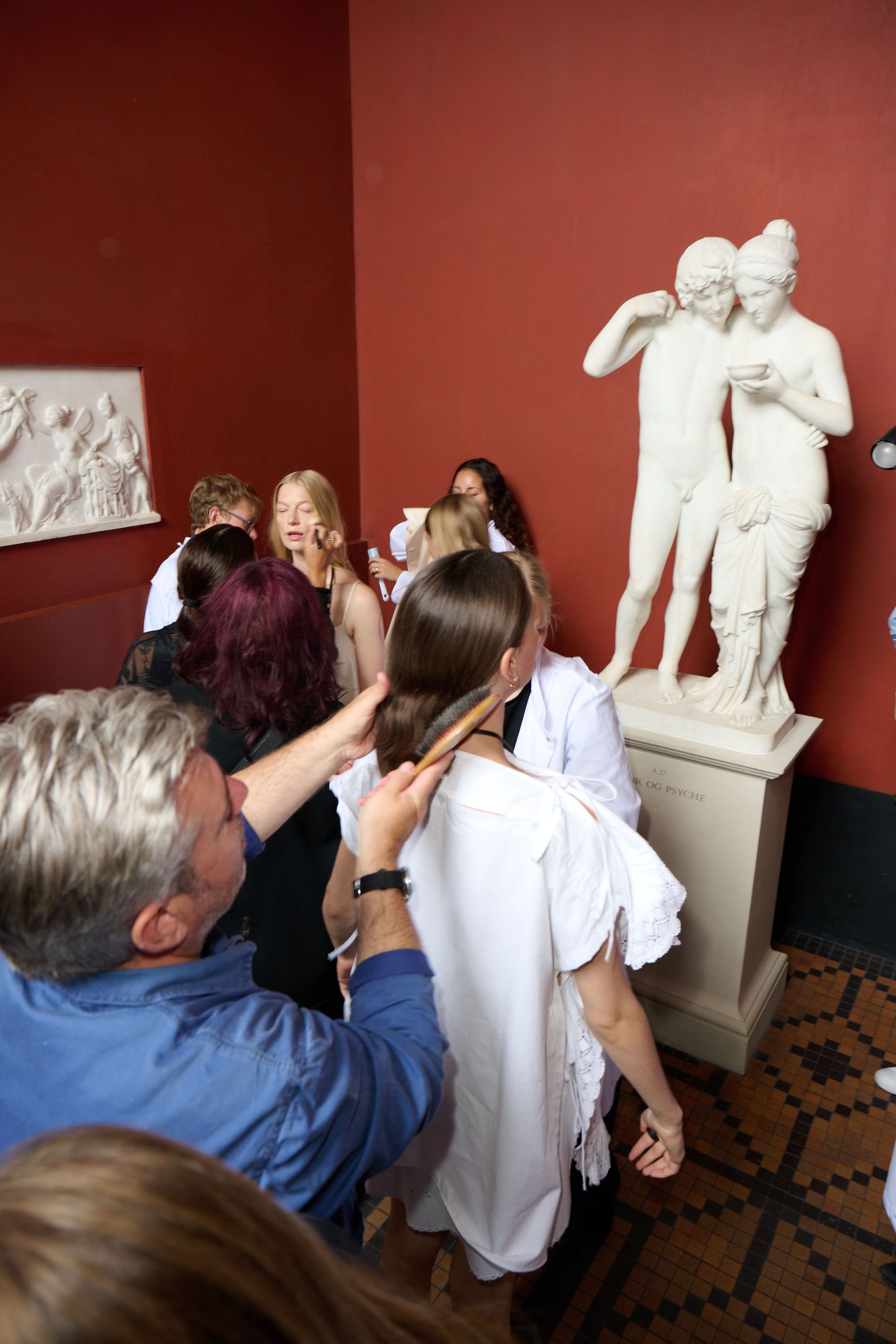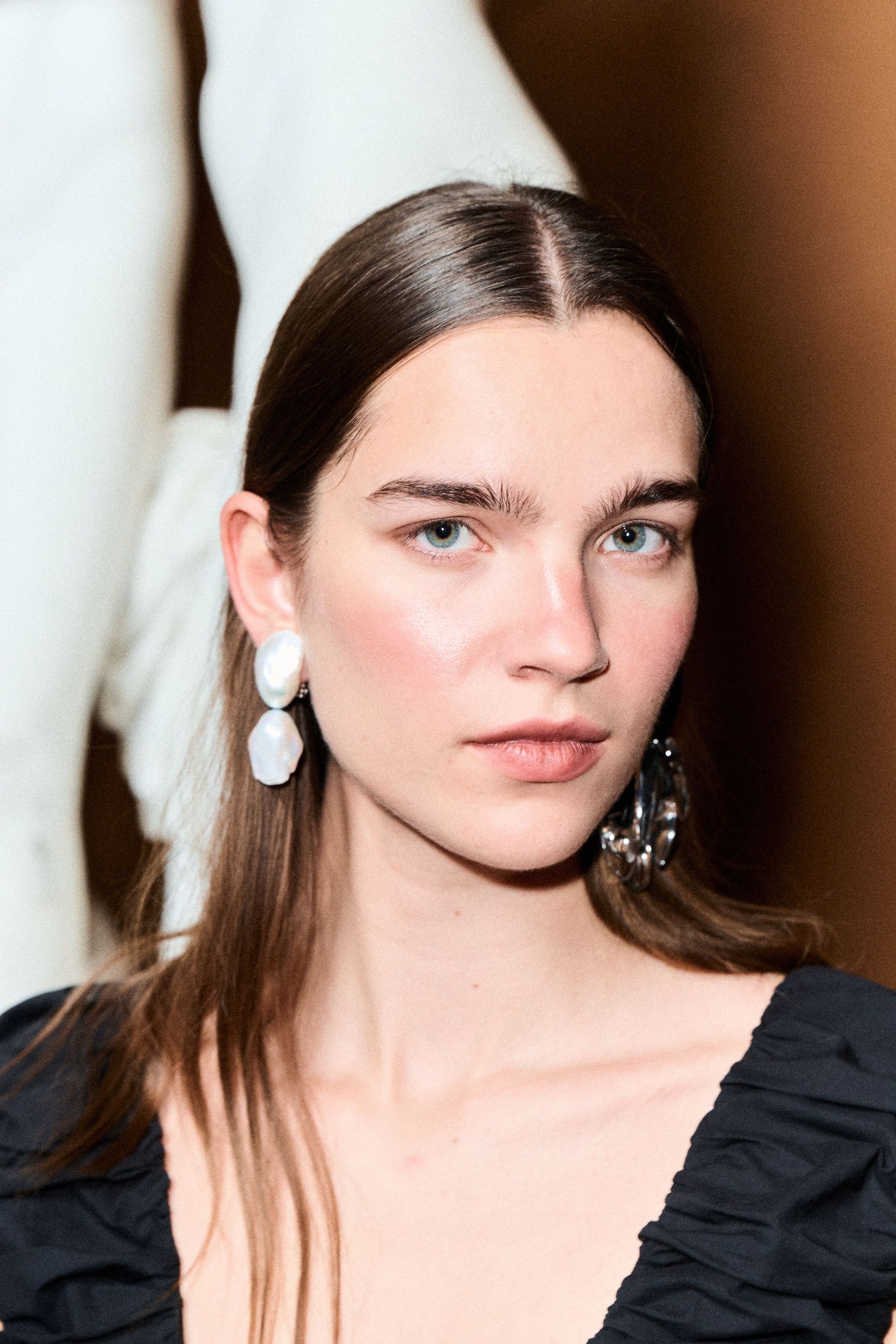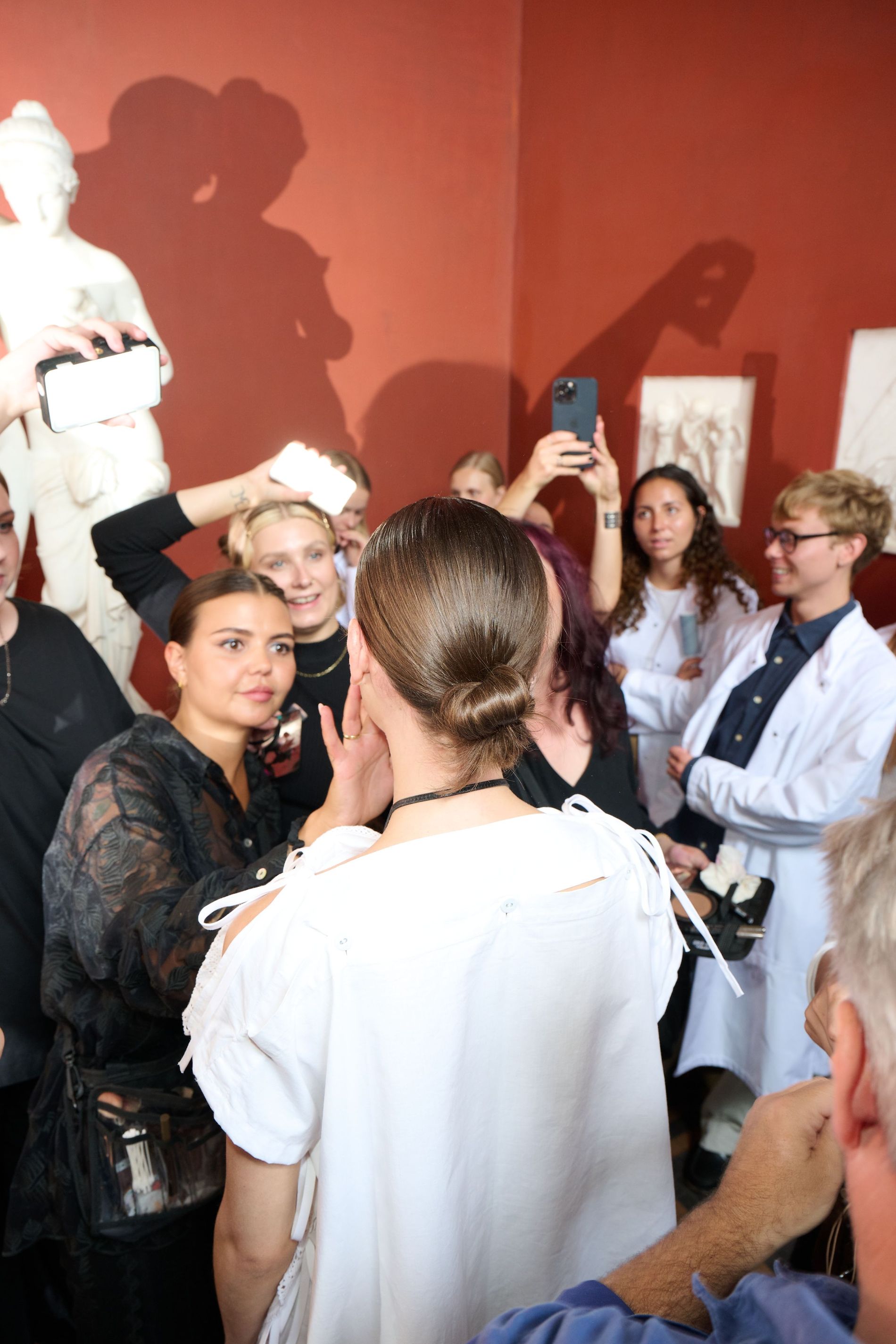 So, how can we achieve the understated, luxury look of the hair on the runway? For sleek roots, Mahony started by spritzing the models hair with Protein spray from Less is More, creating a healthy sheen at the base. To follow, the roots were then blow-dried using the Dyson Supersonic concentrator attachment, which is specifically designed to train the hair to be naturally straight at the root. "We then use the Dyson Airwrap with the 30mm barrel through the lengths for a very natural looking texture" explains Mahony on the texturised length effect. For the fresh and clean finish, Mahony reaches for Davines' invisible spray.
Adding to the air of simple perfection throughout the show, Mahony shares that low buns were added "with just minutes to spare in the line-up before showtime." Leaving these additions to the last minute was intentional, with Mahony explaining it allowed him "to see the suitability, not only for the individual girl, but as a cohesive group." With minutes to spare, Mahony recalls the building anticipation as he buzzes throughout the line up of models, executing touch ups, before racing to the next show. Despite the rapid pace, The Garment's understated, luxurious (and attainable) hair was mastered in perfect time.
The Garment SS24
Creative Directors: Sophia Roe and Charlotte Eskildsen
Hair & Visual Production: Cim Mahony & Studio Cim Mahony team
Photography: Frederik Kastrupsen / Philip Messmann
Makeup: Rikke Dengsø
Products: Dyson Airwrap & Dyson Supersonic hairdryer
---
See all of the exclusive images from backstage at The Garment's SS24 collection