Undone and lived-in best describes hair stylist Cim Mahony's work at The Garment's autumn/winter 2023 show. Here, Mahony tells Vogue Scandinavia how to get the look
This season, The Garment had a very distinct "'90s vibe" according to hair stylist Cim Mahony. "Think Prada of that era, pared-down and beautiful, with a nod to photographers like Glen Luchford and Mark Borthwick."
"Of course it is a statement," the brand's creative director Sophia Roe says. "But not necessarily to make a statement that looks like a statement." She continues to point out the importance that hair and makeup plays in achieving the right look. "Just like with the collection and the styling, it has to come through in the hair and makeup as well, which this time was not overcomplicated," she says. "Rather undone but with perfection."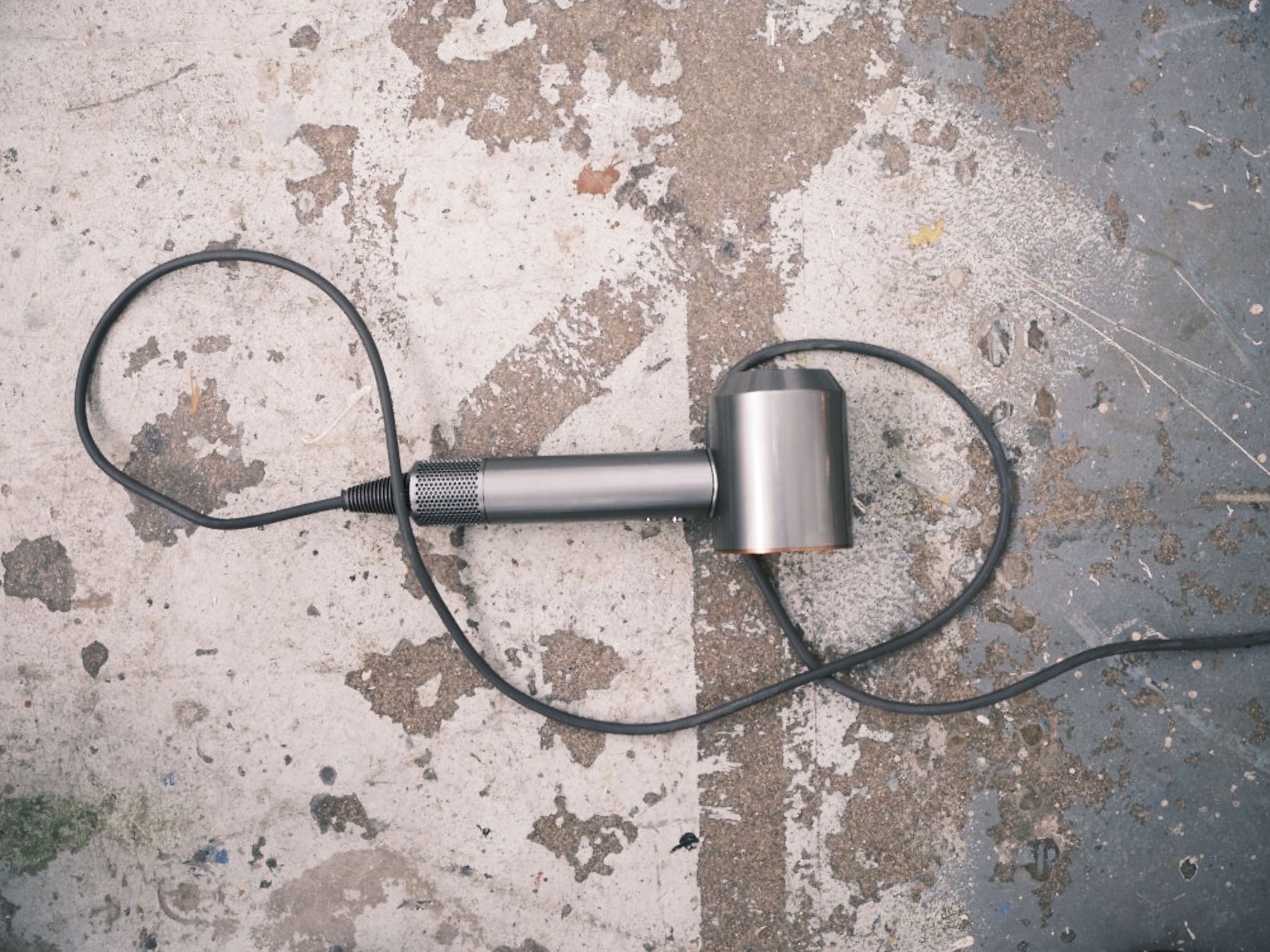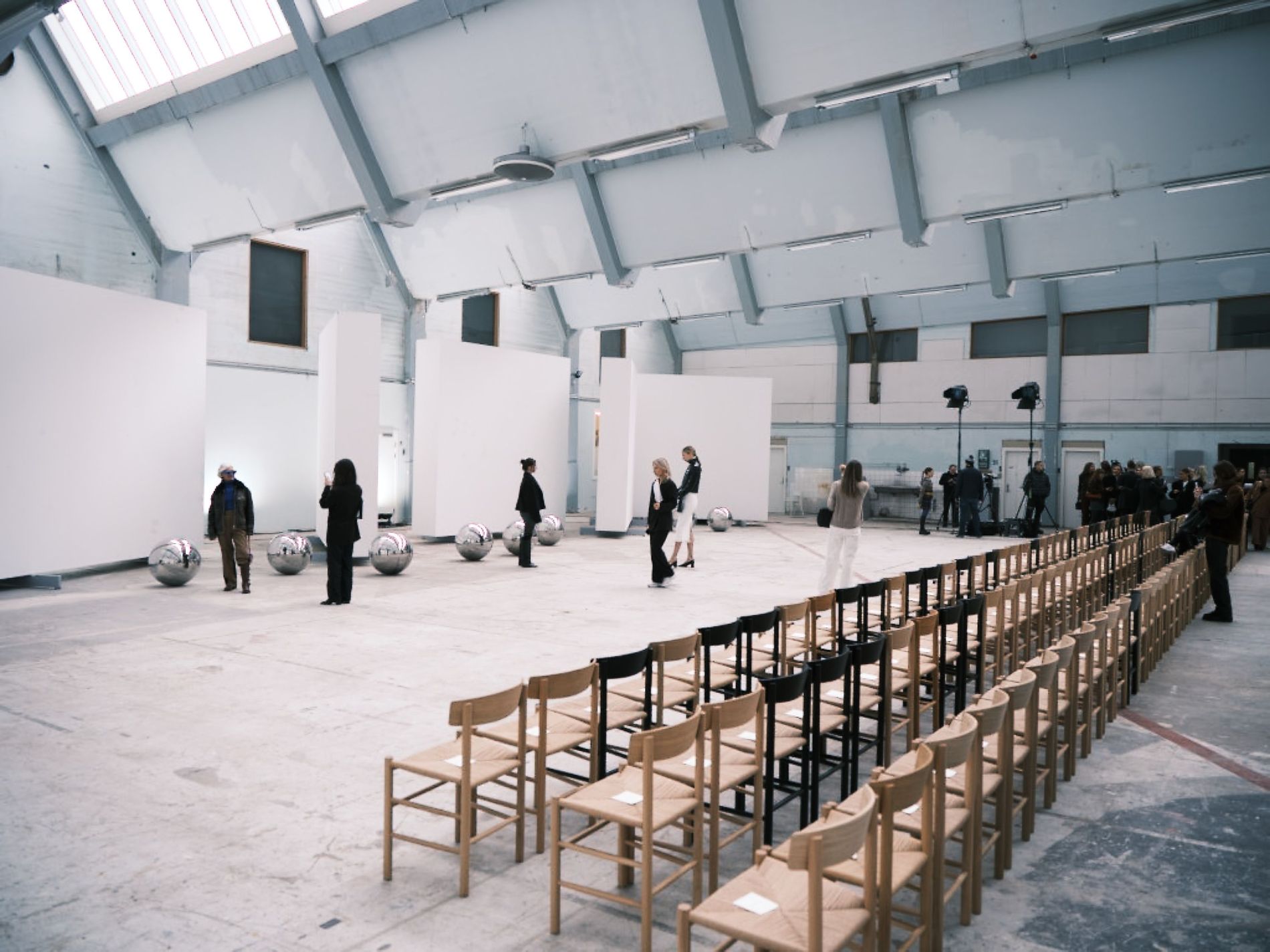 The minimalistic details of the location ( cement floors, natural light and simple wooden chairs) added to The Garment's take on the decade, with a collection of structured tailoring. Roe believes this unfussy approach in both beauty, styling, and location reflects the Scandinavian woman, who she describes as "down to earth." "We don't overdress, we don't do too much, but we like to do it right and we like to do it with quality in mind." she says.
Mahony and his team prepped the hair in three simple steps. The team begun by sectioning the hair and blowdrying each section with the Dyson Supersonic hairdryer and the flyaway attachment "to kill static".
"This was followed by double brushing the hair with our Mason Pearson brushes to release oil from the scalp into the length adding a very natural shine," says Mahony, noting that each models hair was brushed for 10 - 15 minutes.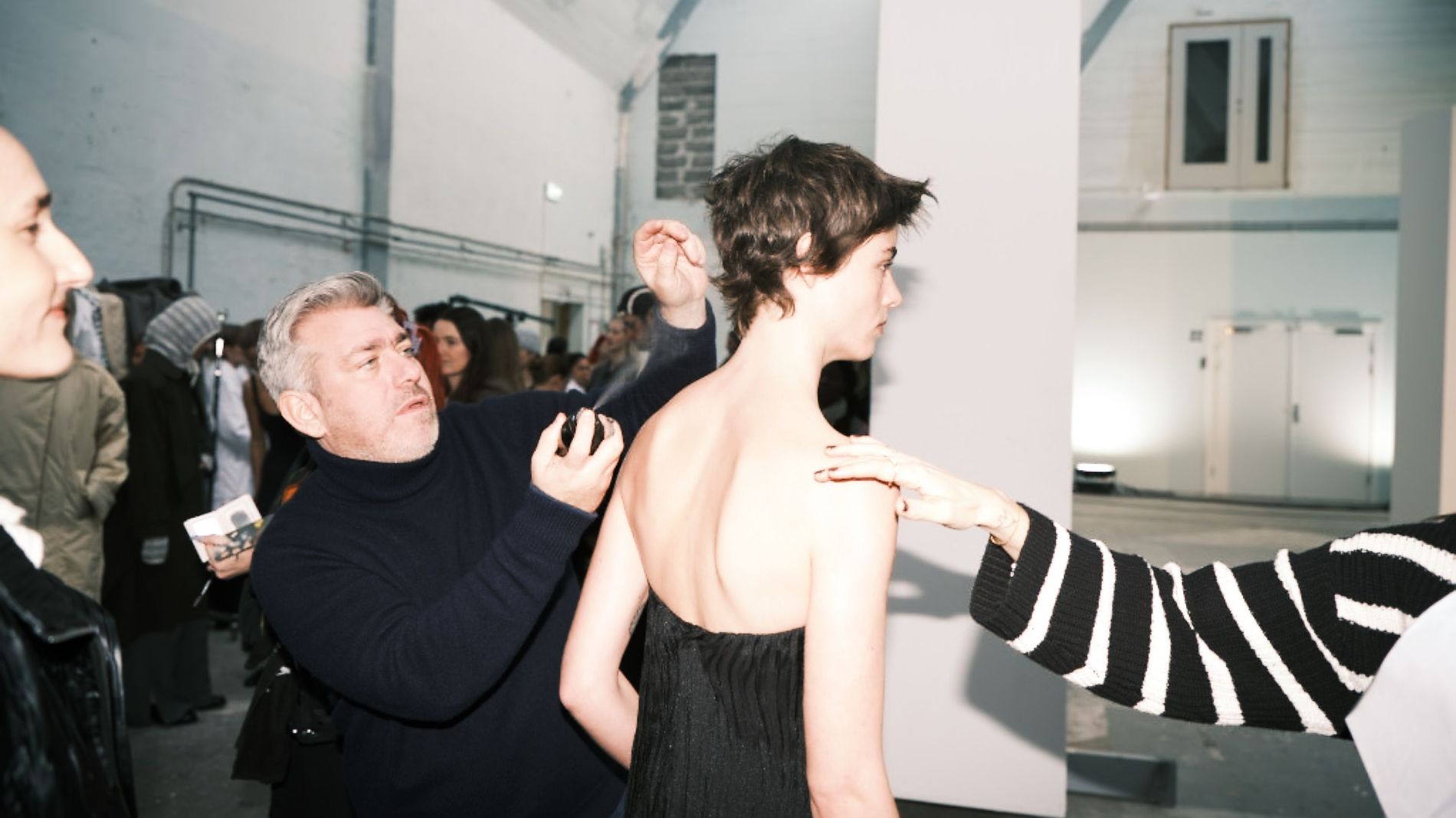 To achieve the perfected yet unpolished look, the team then went in with a comb and the Dyson Supersonic – "with the styling concentrator attachment," Mahony adds – to create small kinks along the hairline, "adding deconstructed details to compliment the details in the hair." After the hair was in place, the team covered it with paper to hold it in place until showtime.
Finally, just before the show, Mahony used a toothbrush style the hairline kinks and "catwalk fuel" – the Oribe Superfine hairspray.
Below, discover the products needed to recreate this easy, lived-in '90s style and step backstage for an exclusive glimpse at the pre-show chaos: