"Many of our creative editorial ideas start with a film concept and evolve into still photography and fashion editorials"
Though I was born in Sweden, I moved to Denmark when I was young and the memories of living on the Danish coast have stayed with me my whole life. We lived in a little fishing village, where the brisk winds blew in from the wild Baltic Sea. The damp, foggy air brought the lilacs and rosehips to life in the gardens that circled the idyllic houses. I'll never forget the magical light that the late summer sun spilled over this beautiful open landscape.
This is Helena's 18th Vogue cover, so in every sense, she is completely at home. In the image, the gusting winds and bright white light that characterise the southern coastlines of Scandinavia create a very poetic, almost cinematic effect. Helena's calm poise and windswept hair look like the opening scene of a Danish drama. Many of our creative editorial ideas start with a film concept and evolve into still photography and fashion editorials. This way of creating a magazine may seem unorthodox, but gives our talented contributors the opportunity to express themselves in new, imaginative and extraordinary ways.
Vogue Scandinavia
Helena Christensen - Issue 2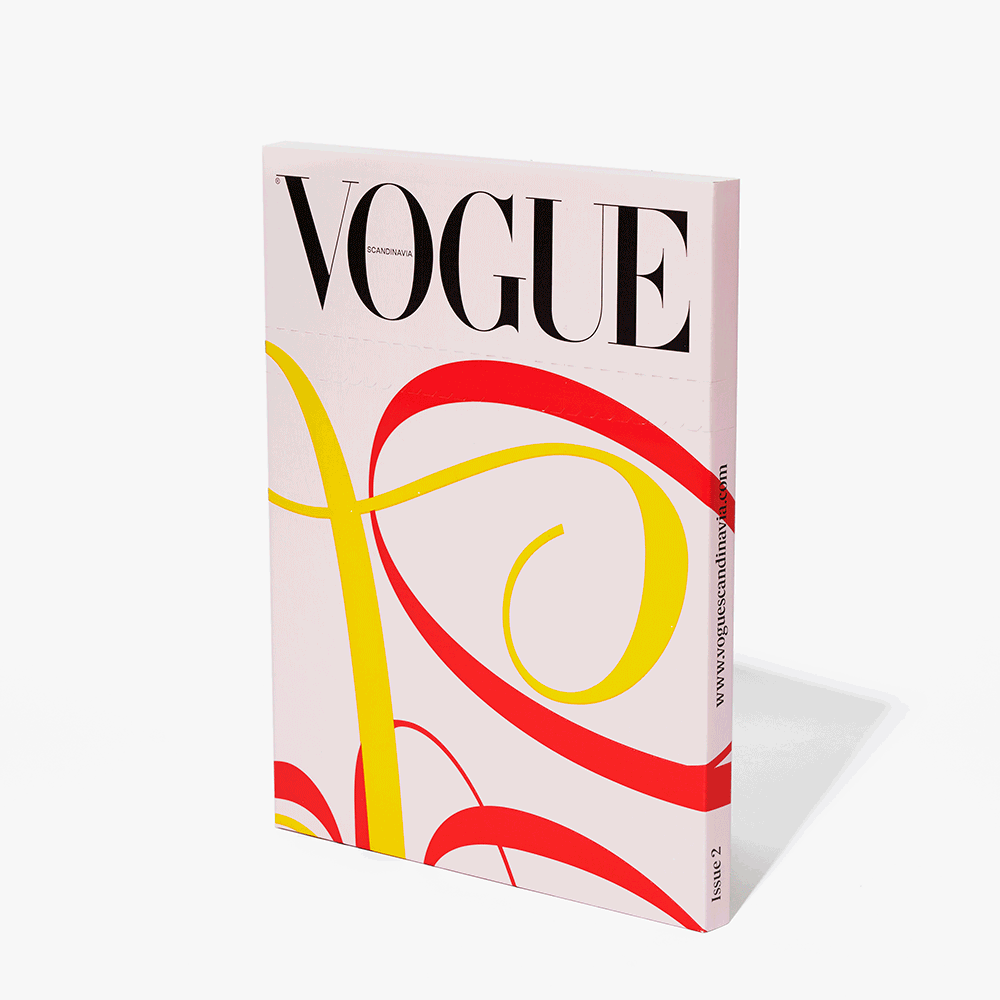 In this issue, we are proud to present a number of stories that began as film commissions. One of Sweden's most exciting playwrights, Shima Niavarani, embraced our concept with a whirlwind of imagination. Not only did she write a script for us, but starred in and produced the short masterpiece herself, in which she is transported into a fashion fantasy from sniffing some mould on an old pizza.
Not only are we drawn to Shima's powerful and humorous voice, we also are enamored with her otherworldly sense of style. Bringing her world to life was one of the great joys of this issue.
I am also incredibly proud to have the Norwegian actress Renate Reinsve, fresh off her Best Actress win at Cannes, star in our second short film. The actress starred in a short action film that we commissioned film director Alexi Tan to shoot for us. Renate is joined in the film with a cast of other exciting young talents we have our eyes on.
And of course, we cannot forget the fashion. Norway's legendary Sølve Sundsbø shot a gorgeous editorial for this issue in his singular style, starring the rising Swedish model Malaika. Gregory Harris takes us on an aesthetically stunning motorcycle road trip and Jason Nocito captures the very best ways to layer up for dropping temperatures. On the beauty side of things, we have a stunning banquet-themed editorial, featuring the world's most decadent skin products in a manner that's good enough to eat.
I am excited that you can experience fashion, culture and storytelling in our unique way.
I welcome you to enjoy the show.