In the latest instalment of 'Lily in Copenhagen', the star made her opening-night appearance at a buzzy new exhibition in the Danish capital to visit a familiar portrait
As Lily Collins and her husband Charlie McDowell gradually assimilate to Copenhagen, establishing deeper and deeper roots in the Danish capital, the pair have been more frequently spotted as a couple around town. Last night was just the latest in a line-up of appearances, seeing Collins step out for a new exhibition in honour of a particular photograph close to her own – and Vogue Scandinavia's – heart.
Turning up at the opening of Danish photograph Petra Kleis' first-ever solo exhibition at Denmark's National Portrait Gallery in Frederiksborg Castle, Collins was snapped alongside a familiar portrait taken by Kleis' for her digital Vogue Scandinavia cover story earlier this year.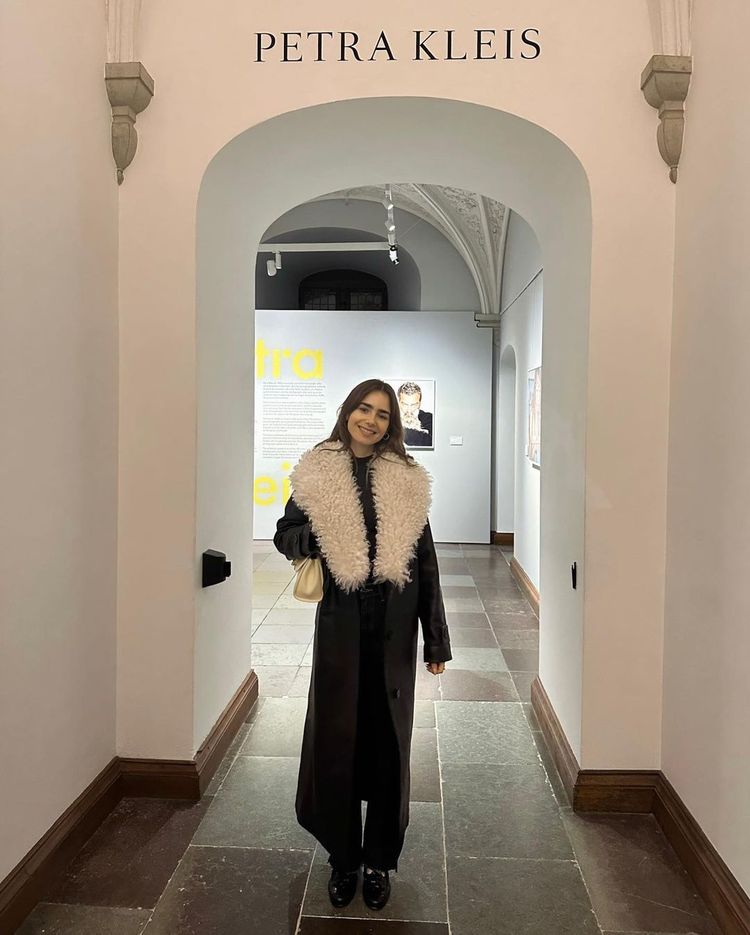 Photo: @lilyjcollins
"Reminiscing on my Vogue Scandinavia cover shoot at Frederiksborg's opening of Petra Kleis' new exhibition! Congratulations, Petra – beyond honoured to be included…" Collins captioned her own snapshots at the launch event.
Alongside a sweet snapshot of her standing next to the Vogue Scandinavia image, Collins also shared a Polaroid of the same look from the shoot day in Copenhagen and a picture taken at the exhibition's entrance – capturing her ankle-skimming coat by Finnish brand Onar in all its glory.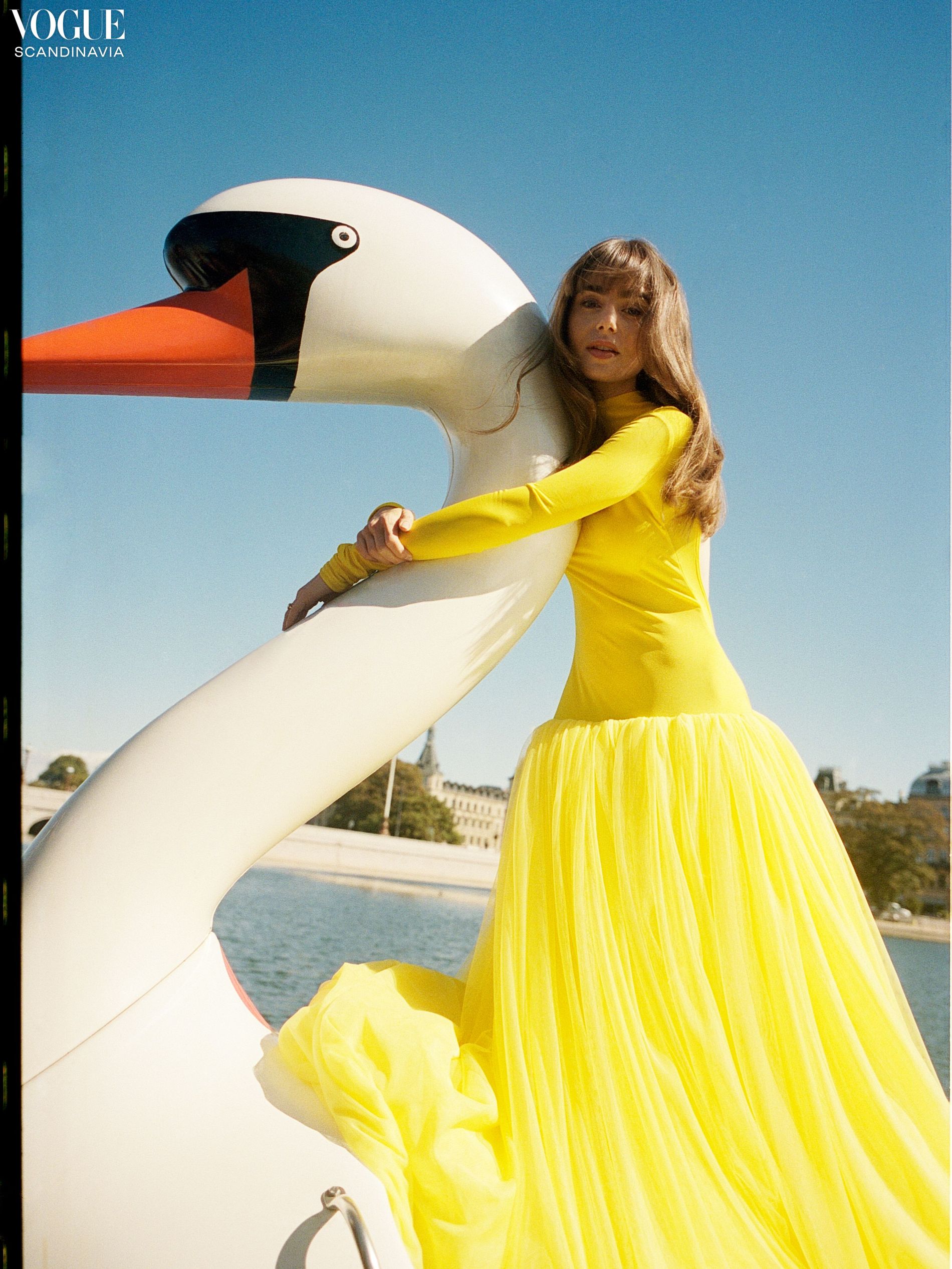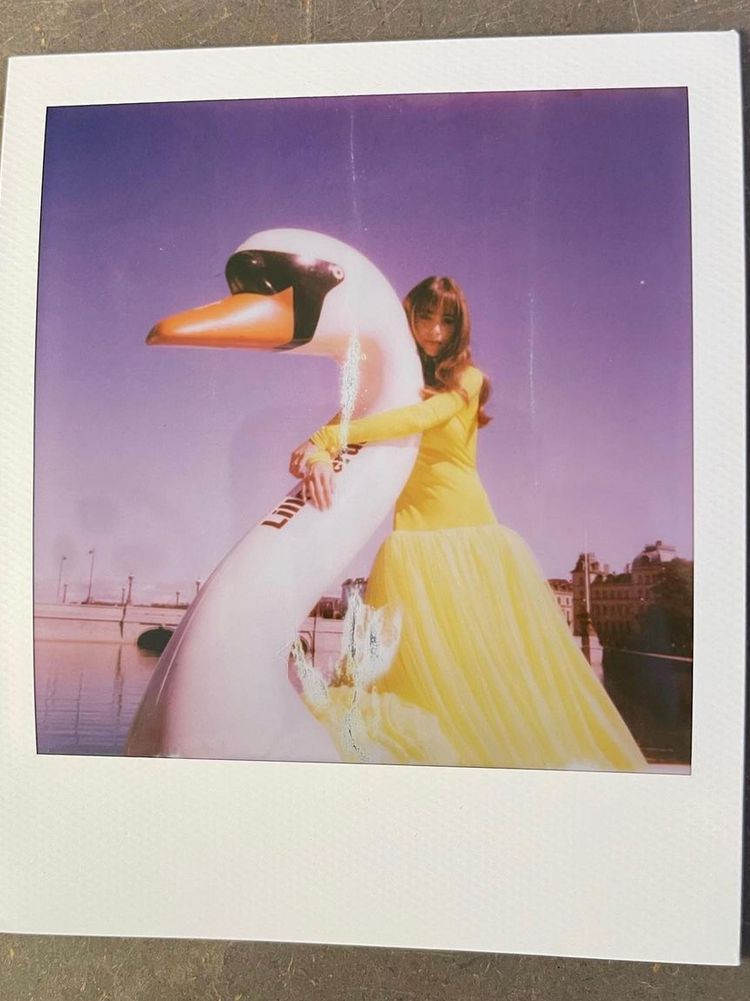 In the photo, which now graces the walls of the Frederiksborg Castle, Collins stands atop one of the giant rental swans found by Kaffesalonen, a popular spot at Copenhagen's Peblinge Dosseringen Lake. Collins' cover star moment was made even more Danish by the bright yellow tulle gown – a stand-out creation from Soeren Le Schmidt's spring/summer '23 collection.