The Swedish and Spanish royals have officially re-written the rule book on occasion dressing
In a beautiful flurry of tiaras, tulle and sashes, the Spanish and Swedish royal families united last night for a regal dinner.
Hosted at Stockholm's Royal Palace as part of the Spanish royals' two-day state visit to Sweden, the meeting was a celebration of occasion dressing with designer gowns and statement tiaras being the status quo.
Swedish Crown Princess Victoria led the sartorial charge in couture designed by fellow countryman Frida Jonsvens. The floral applique gown in nude, red and blue tones was offset by the Swedish aquamarine Kokoshnik tiara worn atop swept back hair.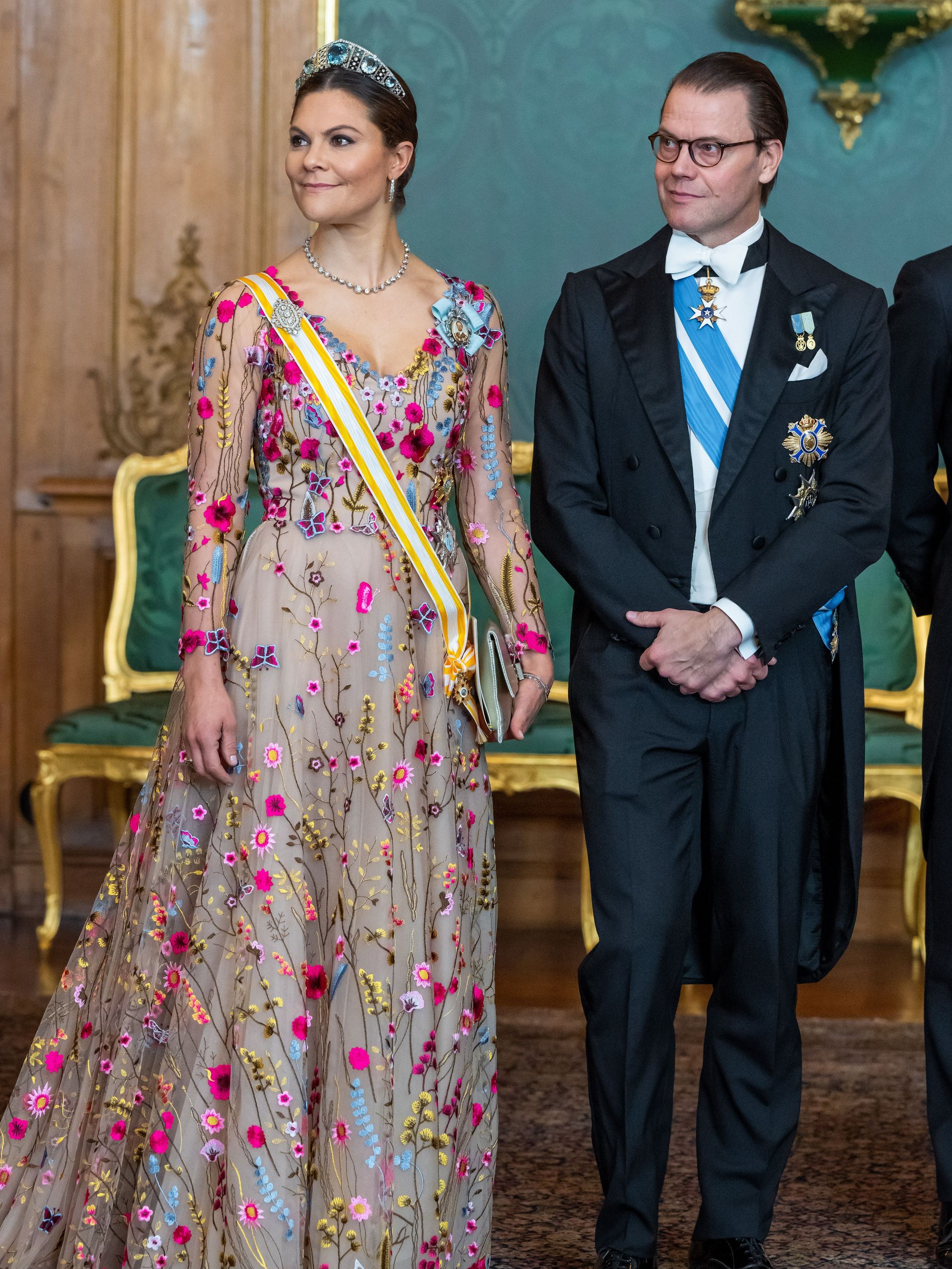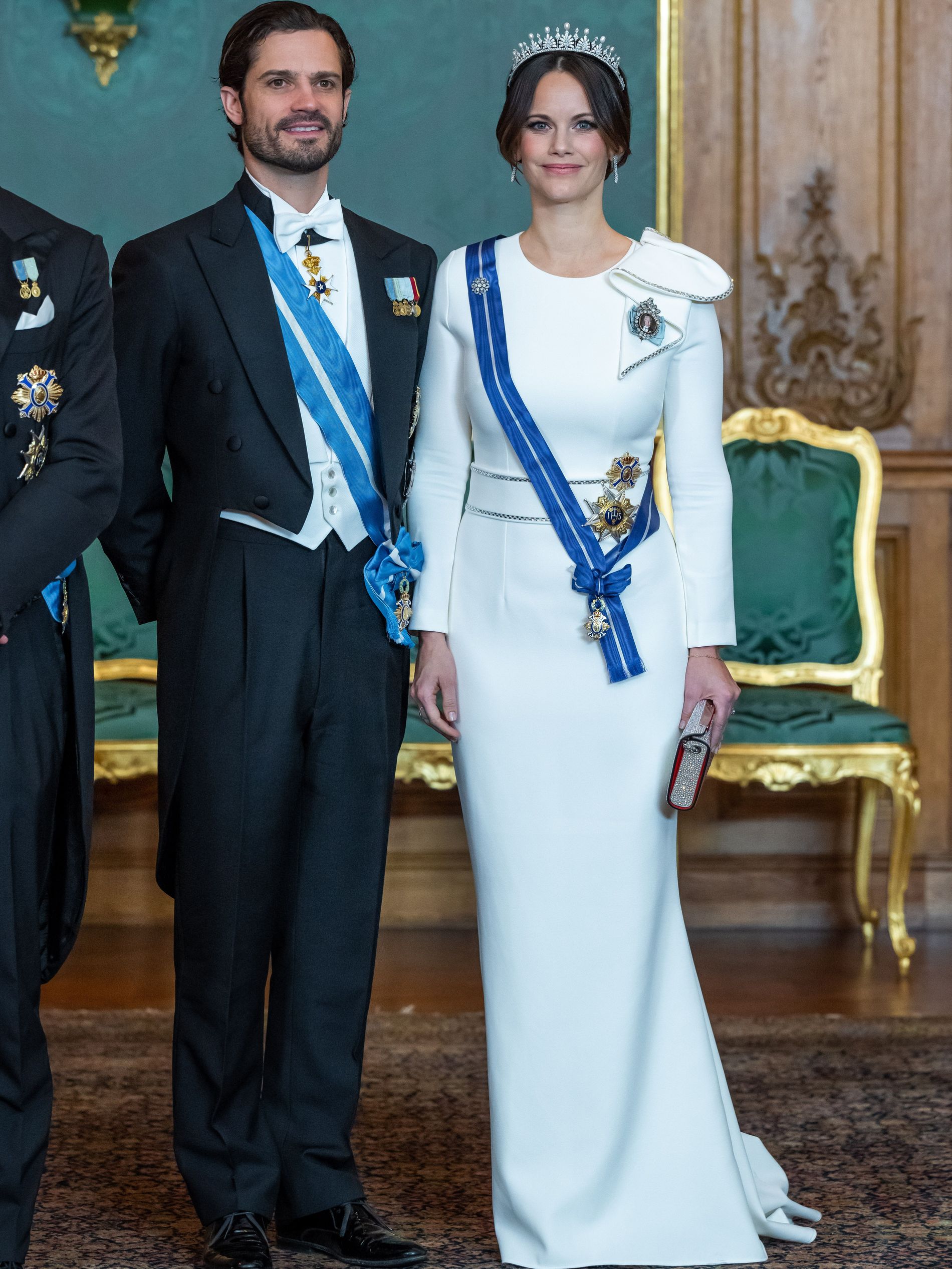 Championing sustainability, Queen Letizia's dress was from H&M's Conscious Collection, a collection aimed at using responsibly source materials, created in environmentally-friendly ways, while Crown Princess Victoria and Princess Sofia both wore gowns they'd worn before.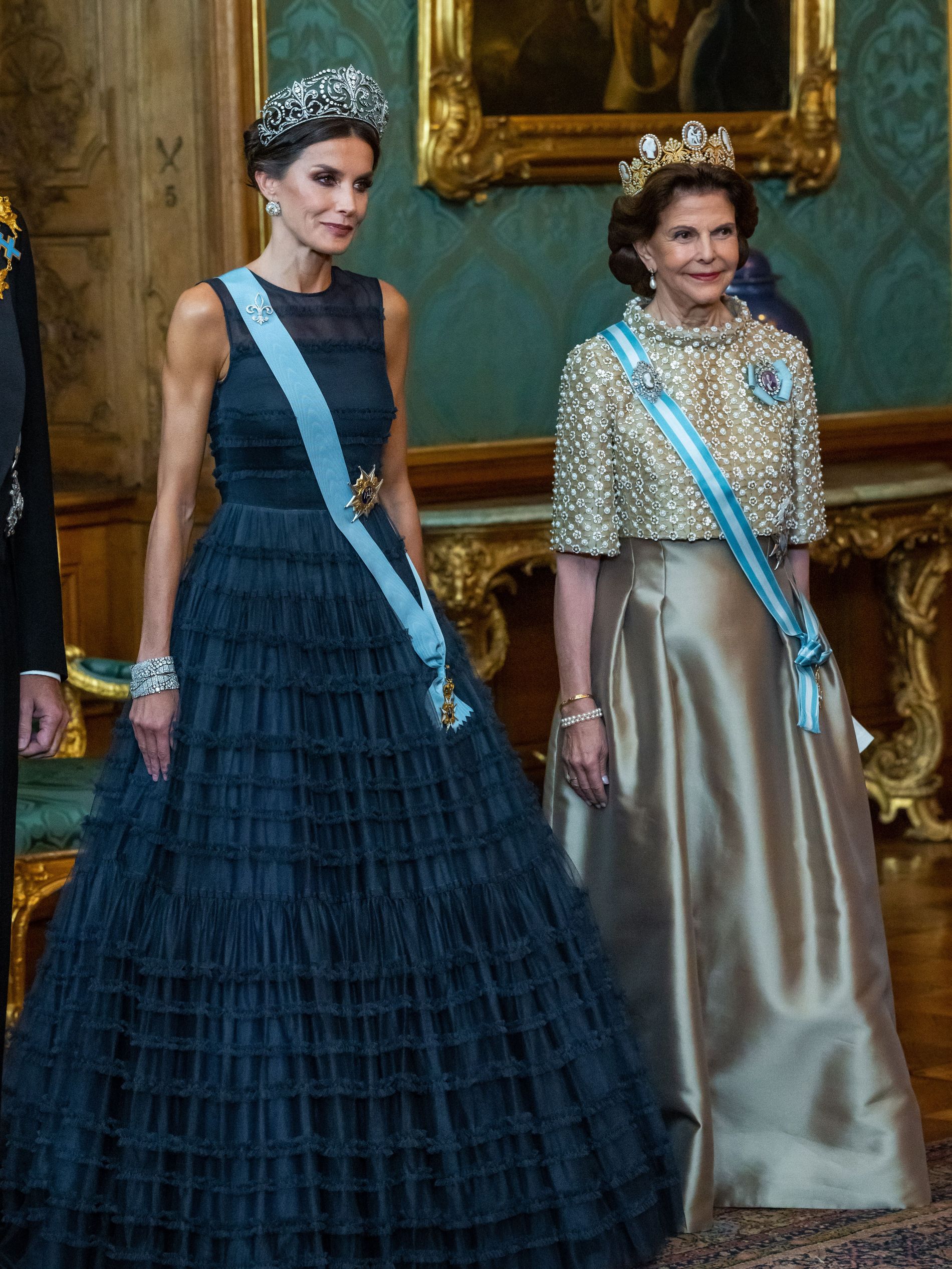 Queen Letizia and Queen Silvia. Photo: Swedish Press Agency
Held in the castle's largest ballroom, the White Sea, the royal couples enjoyed a menu of fried fish and squid paired with leeks, butter sauce, gooseberries and Kalix roe. For mains, reindeer with mushroom croquettes and baked beets were served.
King Felipe VI and his wife Queen Letizia of Spain are in Sweden on invitation of King Carl XVI Gustaf and Queen Silvia. The aim of the visit is to further strengthen relationships between the countries.