"It's about characters, diversity, people that others can relate to." Casting director Simone Drost illustrates her journey to becoming one of Scandinavia's most sought after scouts
Simone Drost has always had a knack for finding people. It's a good thing then, that the Copenhagen-based casting director has managed to turn her unique skillset into a successful career. Although she's only been working as a casting director a bit over a year, her skill was honed much earlier in life, at aged 11, when she decided to search for her father.
Growing up in the Caribbean, surrounded by a vibrant and generous culture, knowing only her Trinidadian and Venezuelan family and roots, her father and Denmark were only but a distant figment of her imagination. "When I was a kid, I never knew who my dad was," says Drost. "I didn't know what Denmark was or anything. One day my mum said, 'we're going to meet someone today,' and I said, 'who are we going to meet?' I remember my mum pressing the intercom and asking, 'hi, is Simon here?' And I was like, Simon? I know that's my dad's name. He was home and I spent one week with him – that was it. He went back to Denmark, and we lost contact." She was around eight years old at the time.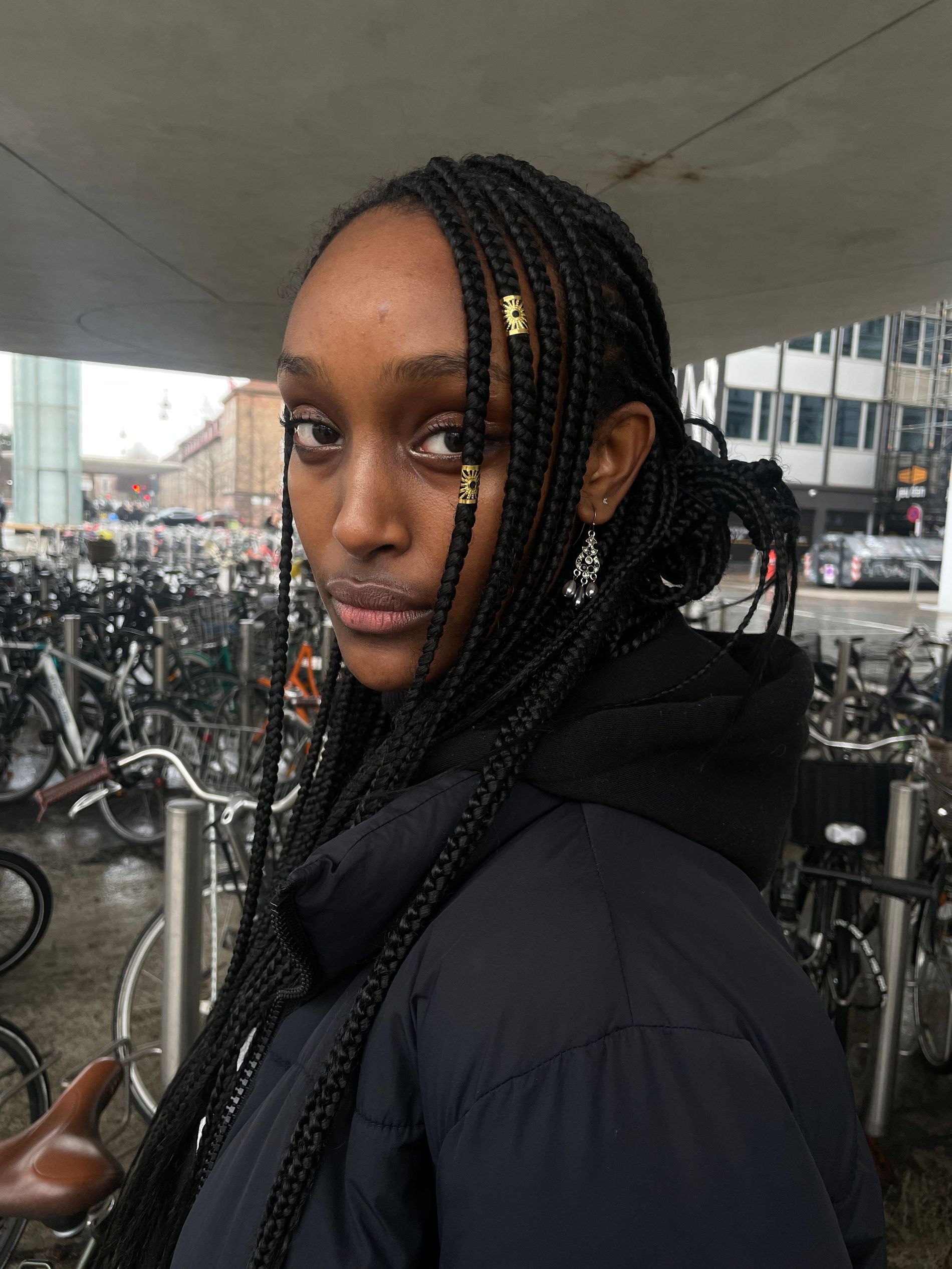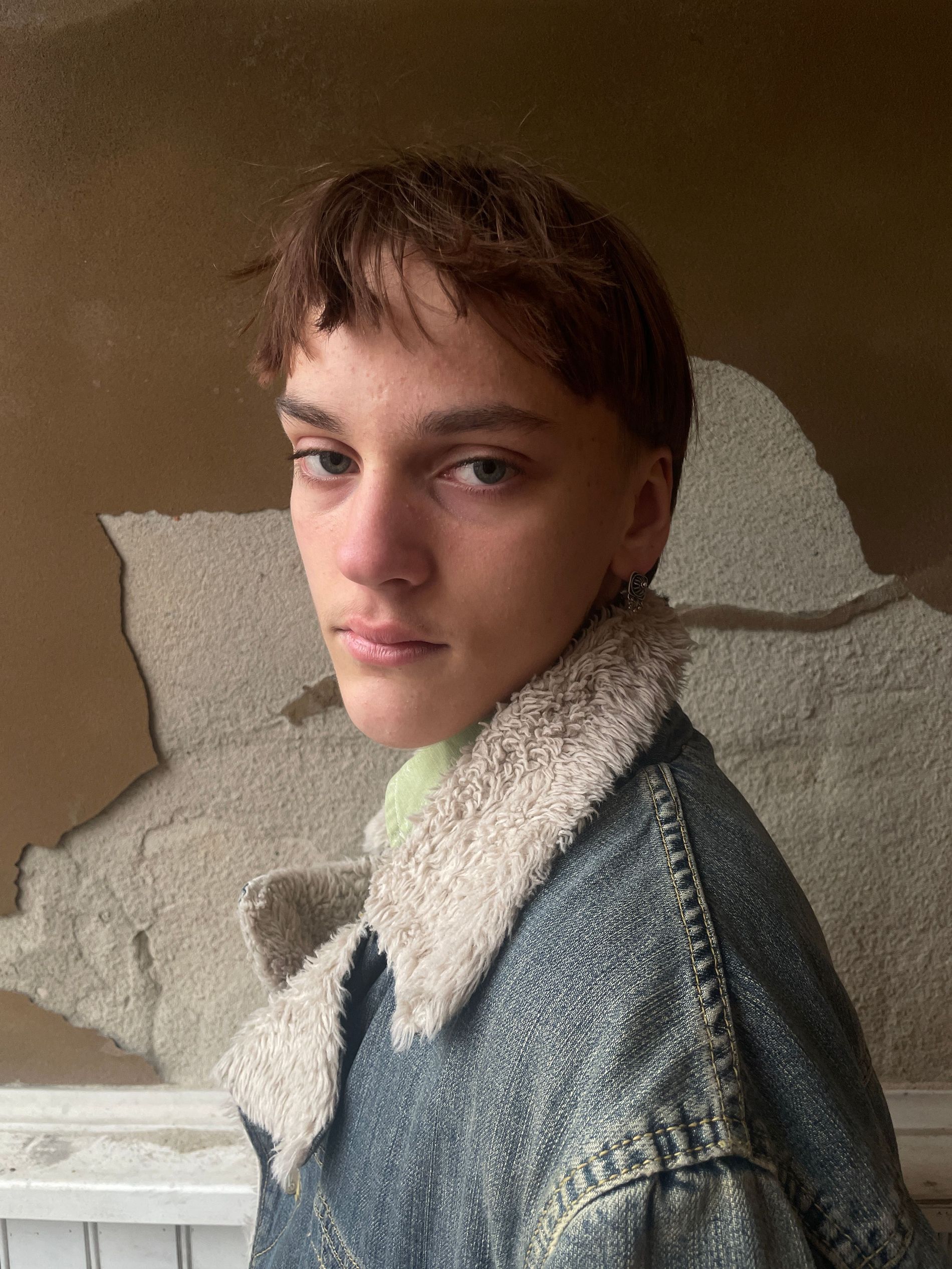 Years later Drost got the urge to find her father, but the only phone number she had for him didn't work. Returning to the town Juan Griego where she spent a week with him as a child and armed with a photo in her hand, she played old school detective and walked door-to-door in the hope of finding someone who might know or could lead her to her father.
"I went over to this old man sitting at his porch and asked, 'do you know who this, do you know where my dad is?' and I showed him the picture," she recalls. "He said, 'oh yeah, this lady just came back from Denmark, and she knows your dad.' I ran home to my mum and told her I found him." Drost contacted her dad and he invited her to come to live with him in Denmark. Until then, Drost had spent most of her childhood with her mother so moving to Denmark was a culture shock for her. But years later, she has made Copenhagen her home and is proud of her Danish heritage.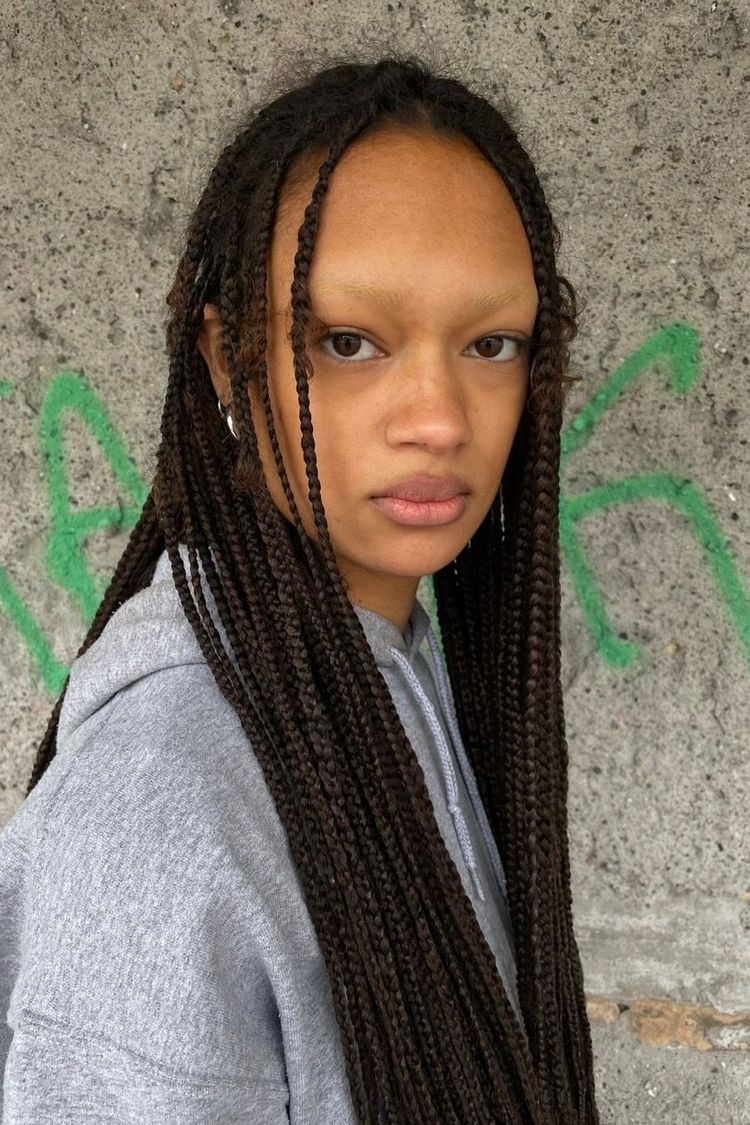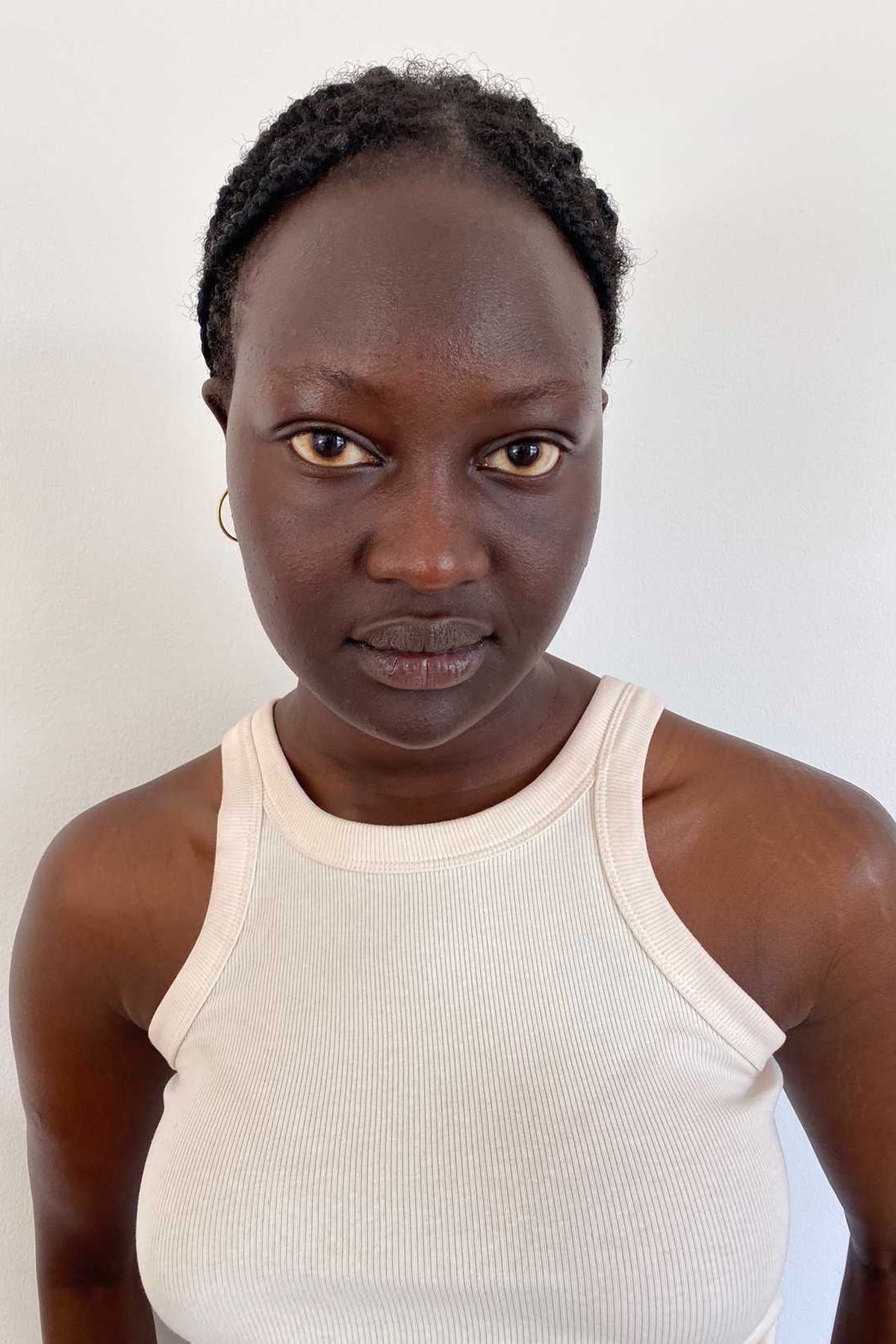 Drost's career took off when she was contacted by LA-based filmmaker and director Christian Coppola, who asked her to cast a film he was working on in Copenhagen. Drost names Coppola as one of the people who have truly inspired her: "Christian is a guy that really pushed; he is from the States and in Denmark I sometimes feel like we get so close-minded about what we can actually do," she says.
"I worked so hard on this; it took me a month to cast because we kept on postponing the dates due to COVID. But we ended up shooting it here in Copenhagen; it was a two-day shoot and I got to cast around 20 people." After wrapping the film, the job offers kept rolling in and something that started out as a hobby quickly transformed into a much-loved career.
Drost decided to focus on casting in Denmark, leveraging on her fearless attitude – she isn't afraid of approaching a stranger on street. "I started doing this for me," she says. "It was about having the public relate to people in the campaign, in magazines, giving space to other people. There is so much culture and so much Denmark has to offer; there are so many stories to be told, but we just don't do it, it's very closed off here." Drost firmly believes that her work in Denmark is breaking boundaries and social constructions with a unique approach to life and casting.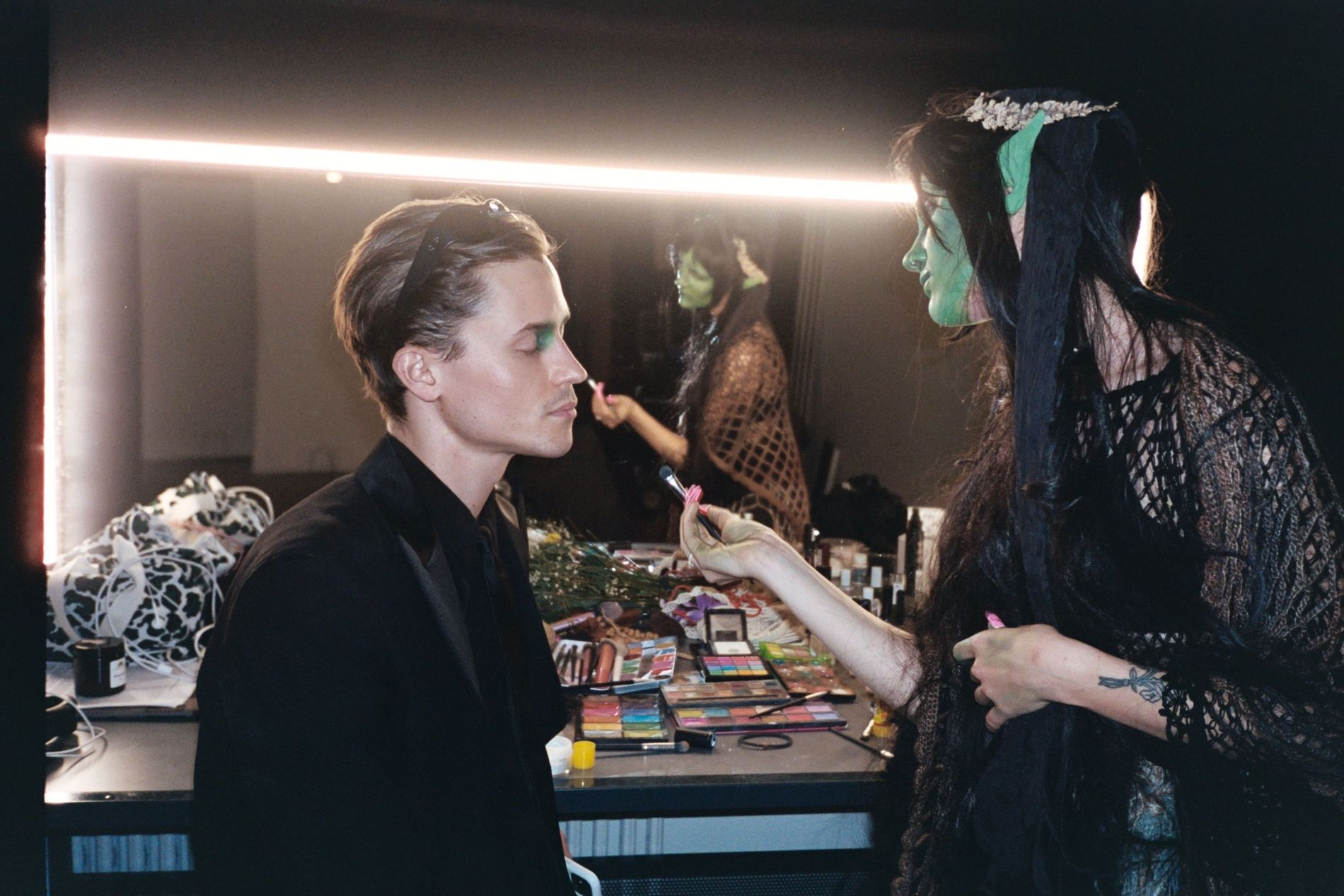 During Copenhagen Fashion Week Drost cast the Jade Cropper and Wood Wood shows. ''We had a few meetings prior to casting to better understand Jade's vision and the direction she wanted to take the show. From there I slowly built the cast around her universe," says Drost. "At the time, we were all in different parts of the world, so we only had a few days leading up to the show to do fittings and castings. I gave them a batch of faces and we started cutting down the people we wanted to see. I had a lot of creative freedom, and they trusted my vision. Although the show wouldn't have happened without everyone involved in the entire process, it was a complete team effort.''
Drost also teamed up with casting director Julia WL to work on the Wood Wood show. "I mostly worked on the street casting part, and Julia worked with the talents. It was also completely down my lane'' – it was such a great collaboration. Reflecting on Fashion Week, Drost says it was very rewarding seeing everything come together, and especially loved casting 'real people' to walk the shows alongside the models. "When I was younger, I wished I could see more people I could relate to, and now [casting] in Copenhagen, it has been an amazing experience," she says. "For me, it's about characters, diversity, people that others can relate to."
I ask Drost about her plans for the future, and the answer is quick and easy: travel the world and "just scout".