We sit down with iconic French actpr Isabelle Huppert at the Reykjavík Film Festival to discuss her latest Balenciaga collab and her charming Usher encounter
Isabelle Huppert's first impression of Iceland, which she initially visited some years ago with her youngest child, was that it looks like 'the moon'. "I've never been to the moon," she clarifies. "But I imagine it's what the moon maybe looks like."
I'm sitting with the iconic, Academy award-winning French actor in a quiet booth in the cafe at The Reykjavík EDITION (quiet because she requested the cafe lower the music to facilitate our chat). She's wearing, as she often is, head-to-toe Balenciaga – a black velour hoodie and matching trousers topped with a sharp shouldered black blazer, her black hourglass purse on the banquette beside her ("It's easy" she says, of her Demna-designed wardrobe).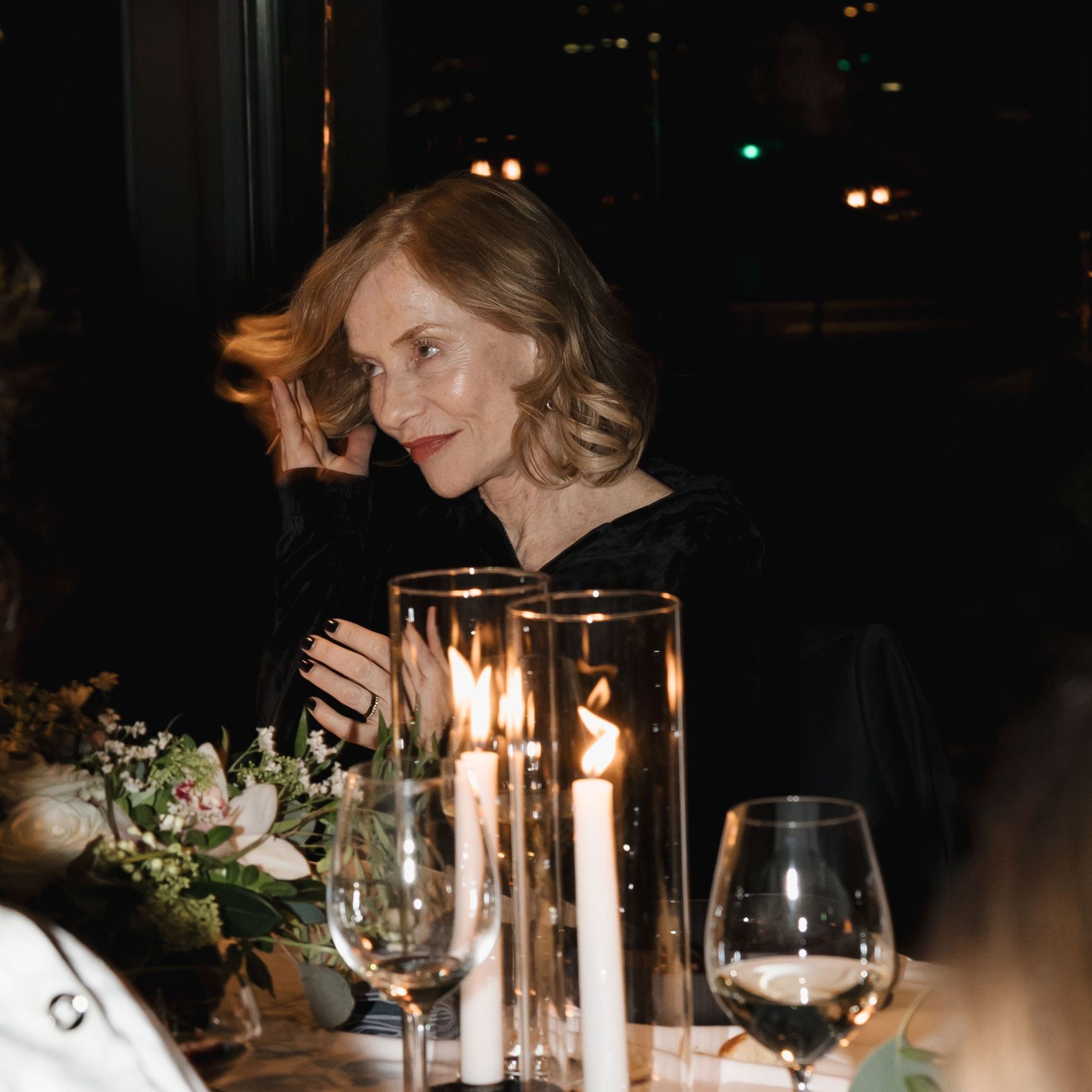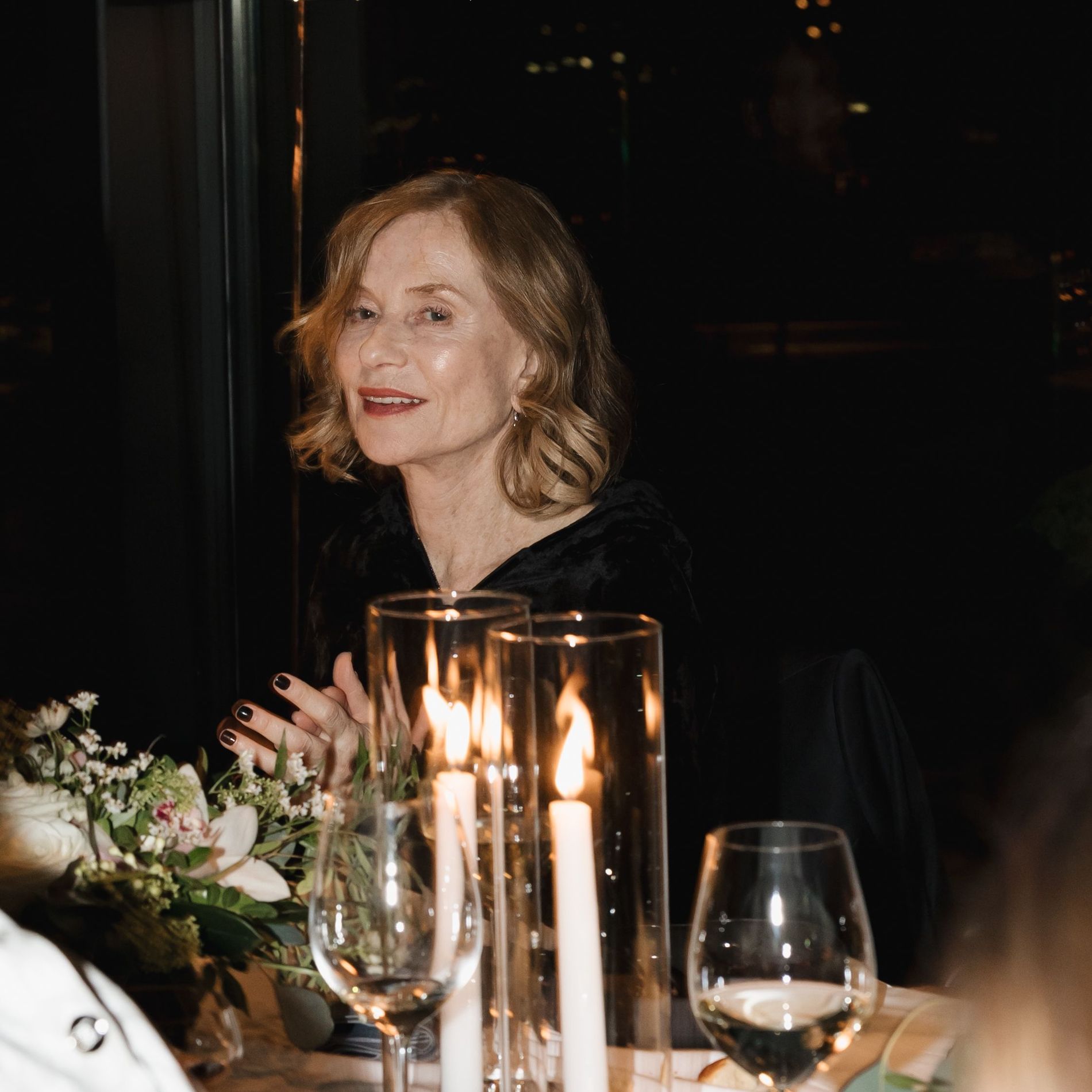 Huppert has returned to Iceland for the Reykjavik Film Festival, at which she's one of three honourees (the others are actress Vicky Krieps and director Luca Guadagnino). Throughout the festival, there are screenings of a handful of Huppert's films (including her latest, Sidonie in Tokyo, in which she plays a writer being haunted, literally, by her late husband) as well as a Huppert-led Masterclass. The week kicked off a few hours earlier with a mingle at the house of President Guðni Th. Jóhannesson. "The president has been really nice and he made a beautiful speech – it was lovely," she says. "It was not too much – it was quite simple and touching, actually."
The occasion offers the 70-year-old actor a chance to look back at her extraordinary career, particularly during her Masterclass, at which she discussed some of her most indelible roles. She's admittedly practical and matter-of-fact – a no-nonsense woman that wouldn't strike anyone as overly sentimental or nostalgic. Yet when she accepted her duties as festival honouree, she was prepared to take on the requirements of the position. "Either you do it or you don't do it, and since I was doing it I was trying to do it as seriously as possible – even though I tried to keep it a bit funny and not be too serious," she says, adding that this not-so-serious approach applies to her work, even her most serious roles. "It's not a posture – it's a reality. Of course you deal with serious subject matters – especially in the films that I do," she says. "But for me I do it easily because it's such a pleasure to do it. I enjoy doing it – I'm not scared, I'm not anxious." When she watches her performances back, she doesn't second guess or dissect her acting choices, which, for Huppert, are as instinctual as breathing. "If I look good, I'm happy, if I look ugly, I'm not happy," she says.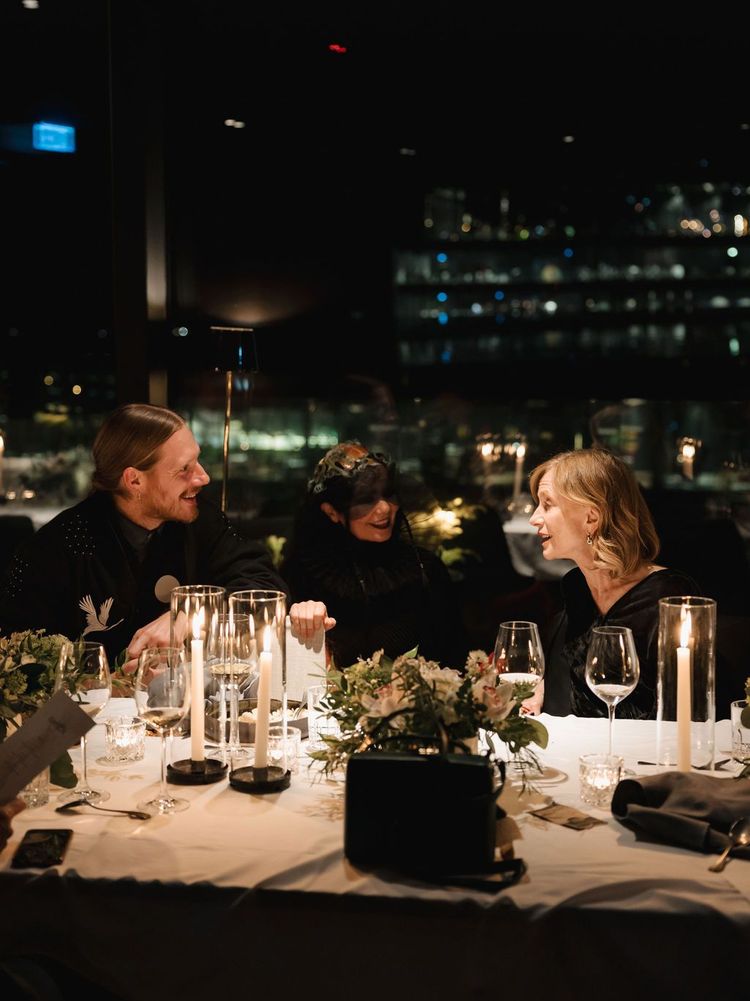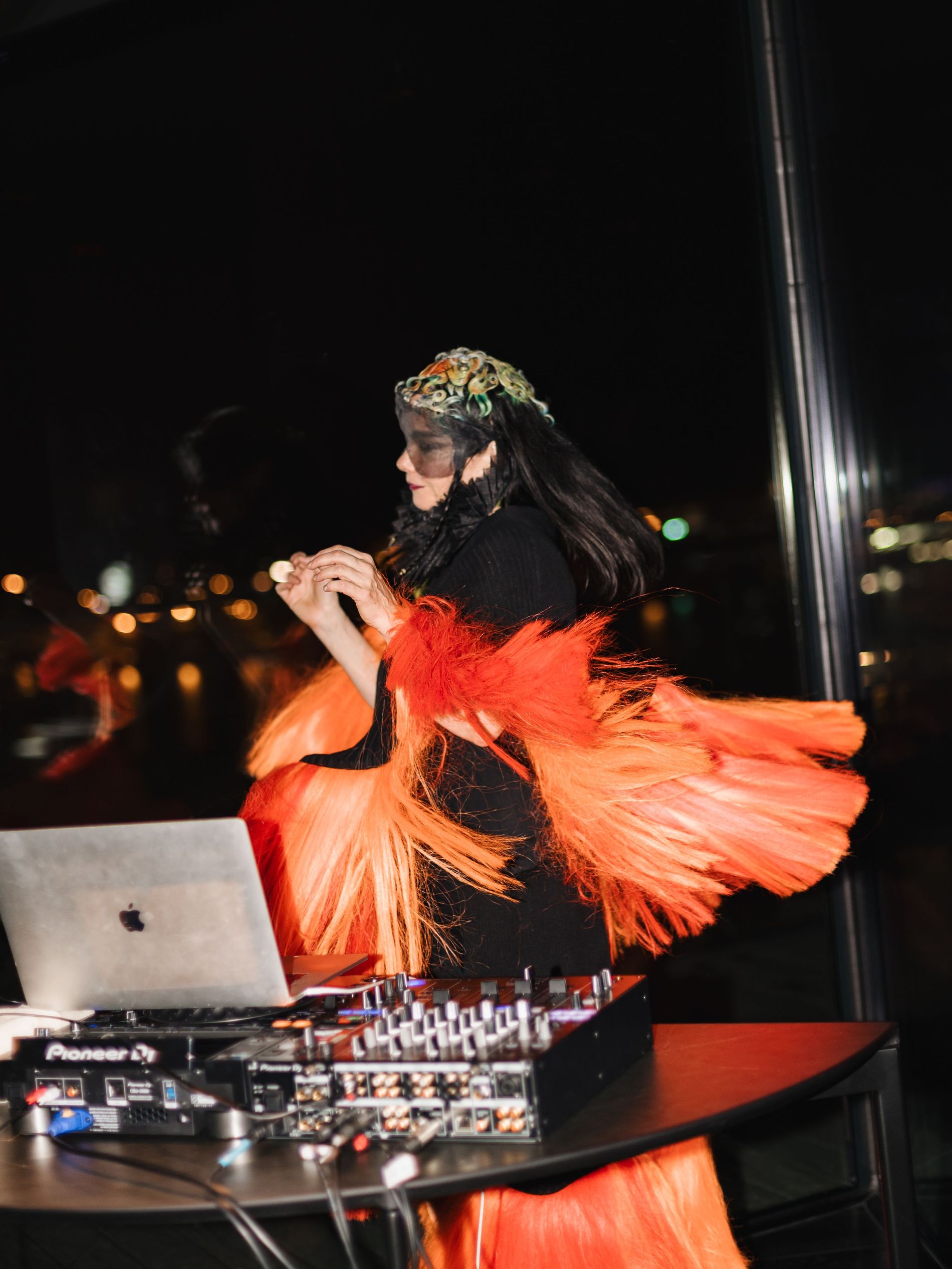 Her recent role at Paris Fashion Week, however, didn't require her looks at all. At Balenciaga's spring/summer '24 show, Huppert, who previously walked for the house's Fall/Winter 2023-2024 haute couture show, lent her distinctive voice to the soundtrack. The voiceover finds Huppert reciting instructions on how to tailor a jacket as taken from a manual titled La Veste Tailleur Homme. Her performance received praise from an unexpected fan. "During the show I was sitting next to Usher – he's a rapper. Very well-known, very very nice," she says. "Do you know him?" I assure Huppert that yes, I do know Usher. "At the end he said, 'It's like rap, it's really like rap'," Huppert says. In fact, Usher was surprised to learn Huppert performed the piece in perfect time without the assistance of a metronome.
Though the festival ends in a couple days, Huppert isn't done with the Nordics just yet. In December she'll travel to Stockholm to appear as Maria Stewart in the play Mary Said What She Said at Dramaten. Directed by Robert Wilson, the play is part of the Bergman Festival.
We wrap up our chat and take the lift upstairs to the EDITION's roof for a private dinner to fete Huppert and her fellow honourees. As the meal winds down, Björk makes her way to the DJ decks. Huppert shuts down the dance floor, dancing without inhibition, her Balenciaga hoodie pulled up over her reddish coif. Whether or not Iceland is like the moon, Huppert's vibes are out of this world.