Founded by her eclectic father, Philippe Charriol, Coralie Charriol is planning to bring the brand's iconic torc cable designs into the future
Coralie Charriol is sitting in her office, the stack of watches and cable chains around her wrist rattling as she gestures. "I like to mix and match the jewellery and watches; I often do these videos where I show how to stack it – that's Charriol," she says. "This chain is called the Mariner Link," she continues, gesturing to a specific design. "This is what I have recently been reintroducing, but this chain has been with Charriol for over 40 years."
Be it while standing on a surfboard or facing down a male-dominated industry, Charriol is a woman who likes to make waves. She has been the CEO of the brand her father Philippe founded in 1983 since 2019, facing both a personal tragedy – her father's untimely death – and a global pandemic.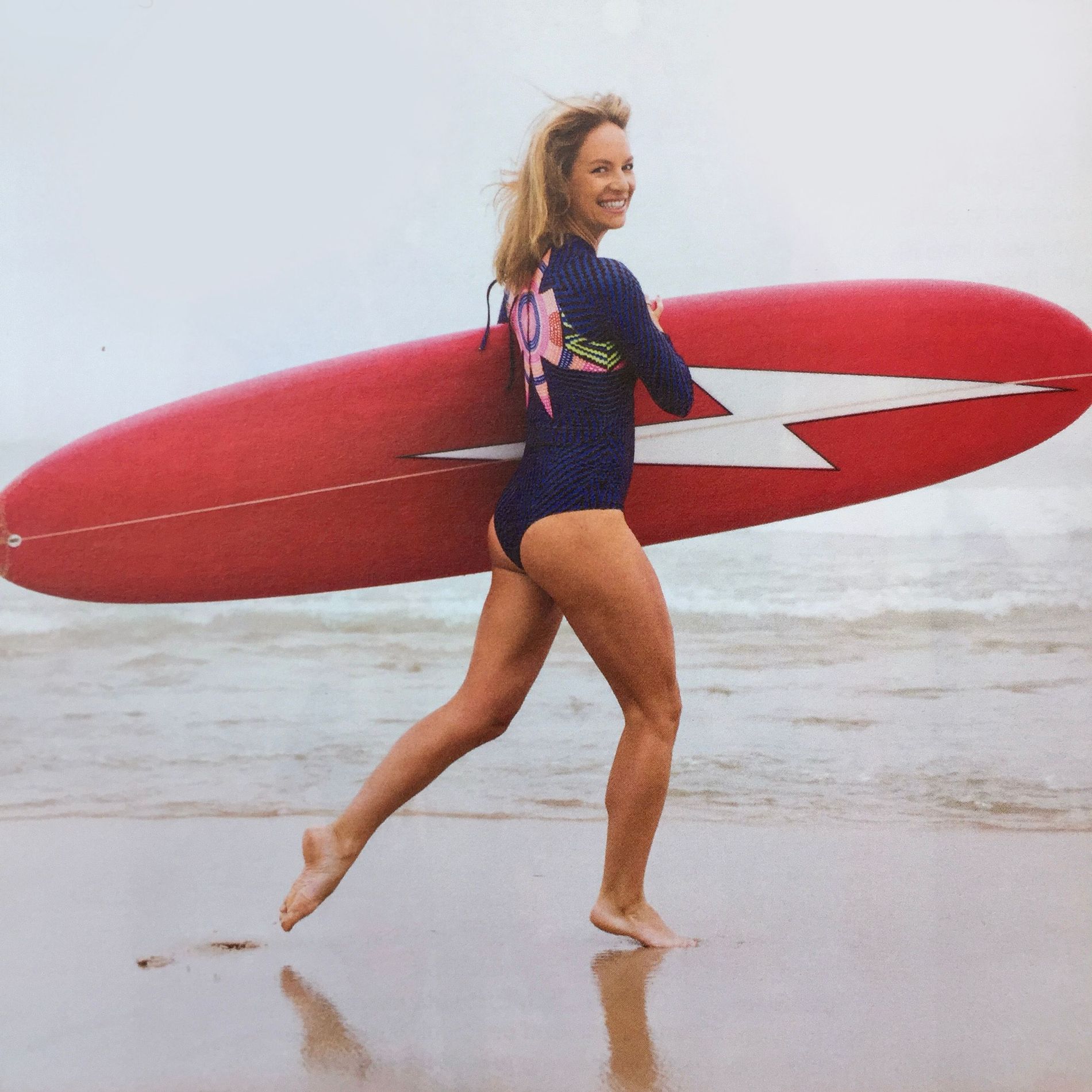 Coralie Charriol is an avid surfer in her spare time. Photo: Charriol
"He built this brand with a suitcase containing eight watches," she says. Her father, who Charriol describes as a "renaissance man, an adventurer and frontiersman", had come from Cartier before setting up shop in Geneva. He lived by the motto "L'art de vivre la différence", or "the art of living differently". For example, in a room of black suits, Philippe Charriol would brandish a canary yellow version from Japan instead. "He was very ballsy," Charriol says. "Everybody thought he was completely crazy, but he had guts."
The brand slowly grew, adding jewellery, leather goods, eyewear and even wine to its roster over the years. "At the time, everybody was focused on doing one thing, especially in the watch business. If you were a watch brand, you were only doing watches," says Charriol. But for Philippe, with his experience from Cartier, Charriol could and should be so much more. "He had a taste for multi-products, lifestyle brands," says Charriol.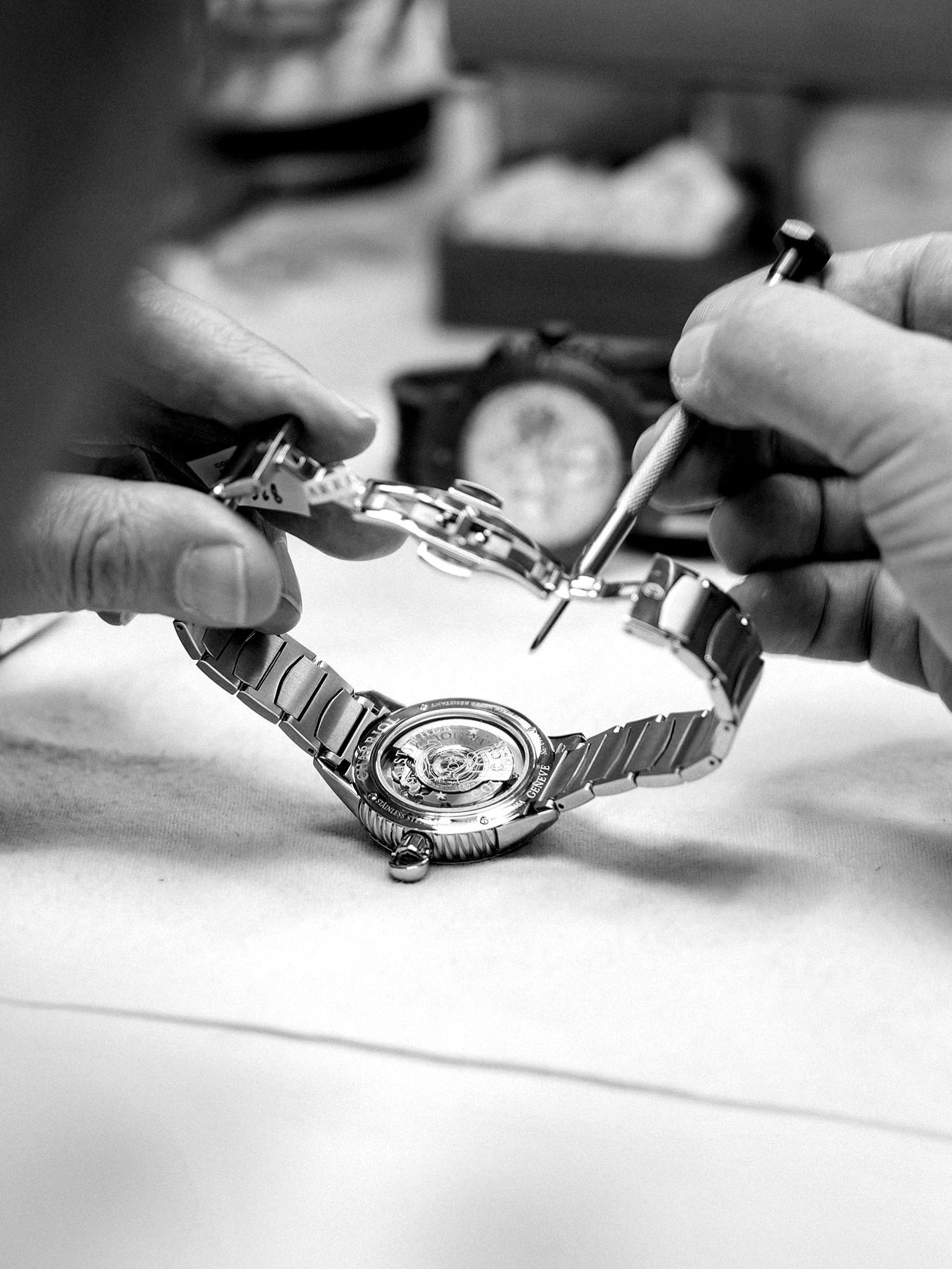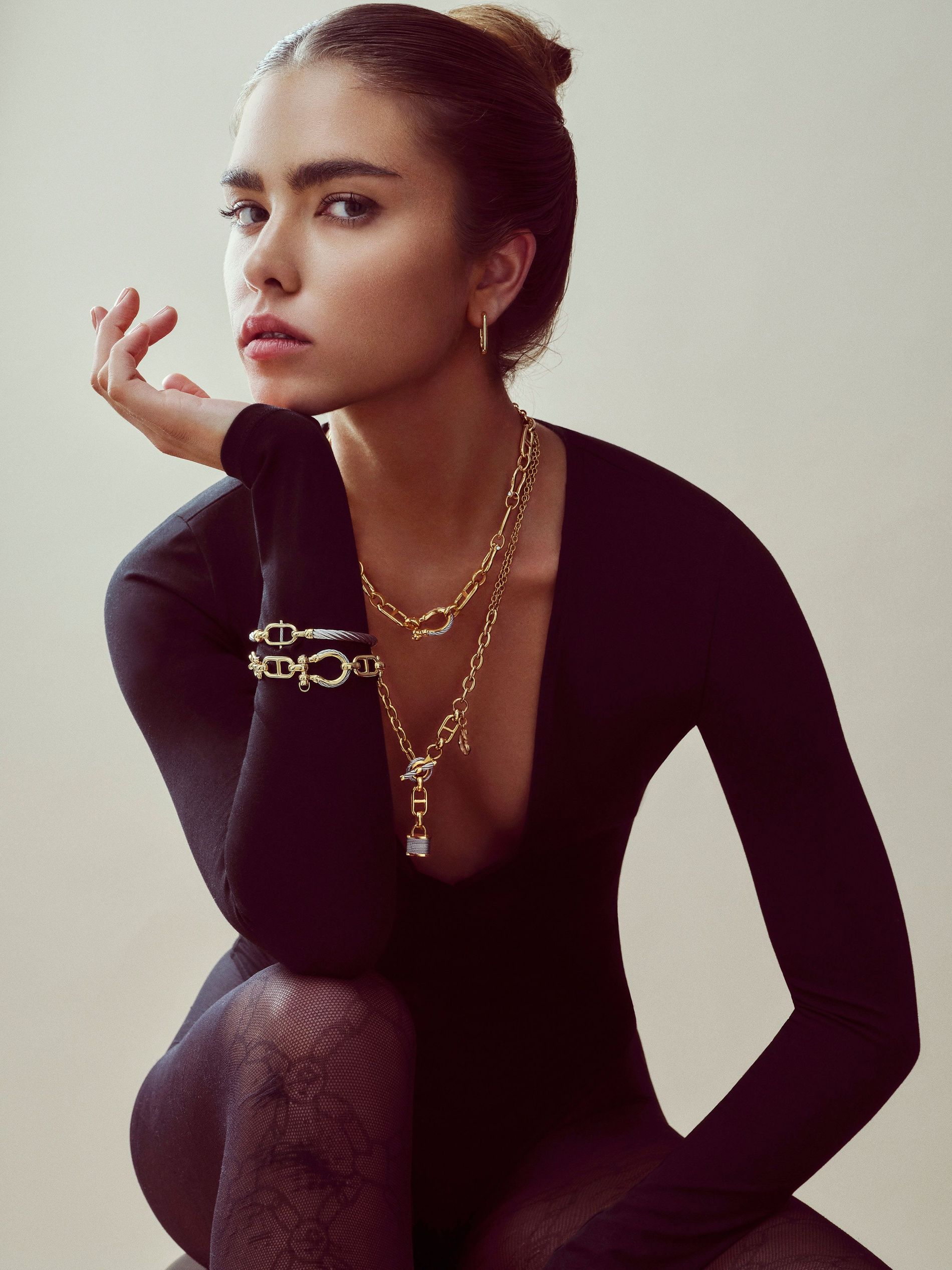 Charriol is probably most recognisable for its Celtic-inspired torc cable, which can be found in some shape or form in every piece the company produces. "When I've tried to leave it out, I've been told 'it is not a Charriol, ' which drives me nuts", Charriol laughs.
Philippe first discovered the torque in the British Museum. "Dad had seen this torc, and he thought it was beautiful," explains Charriol. "And then he found this similar stainless steel cable wire created in Germany." It was this instinctive knowledge that he needed a niche product that helped Charriol stand out among the rest – and to stand the test of time.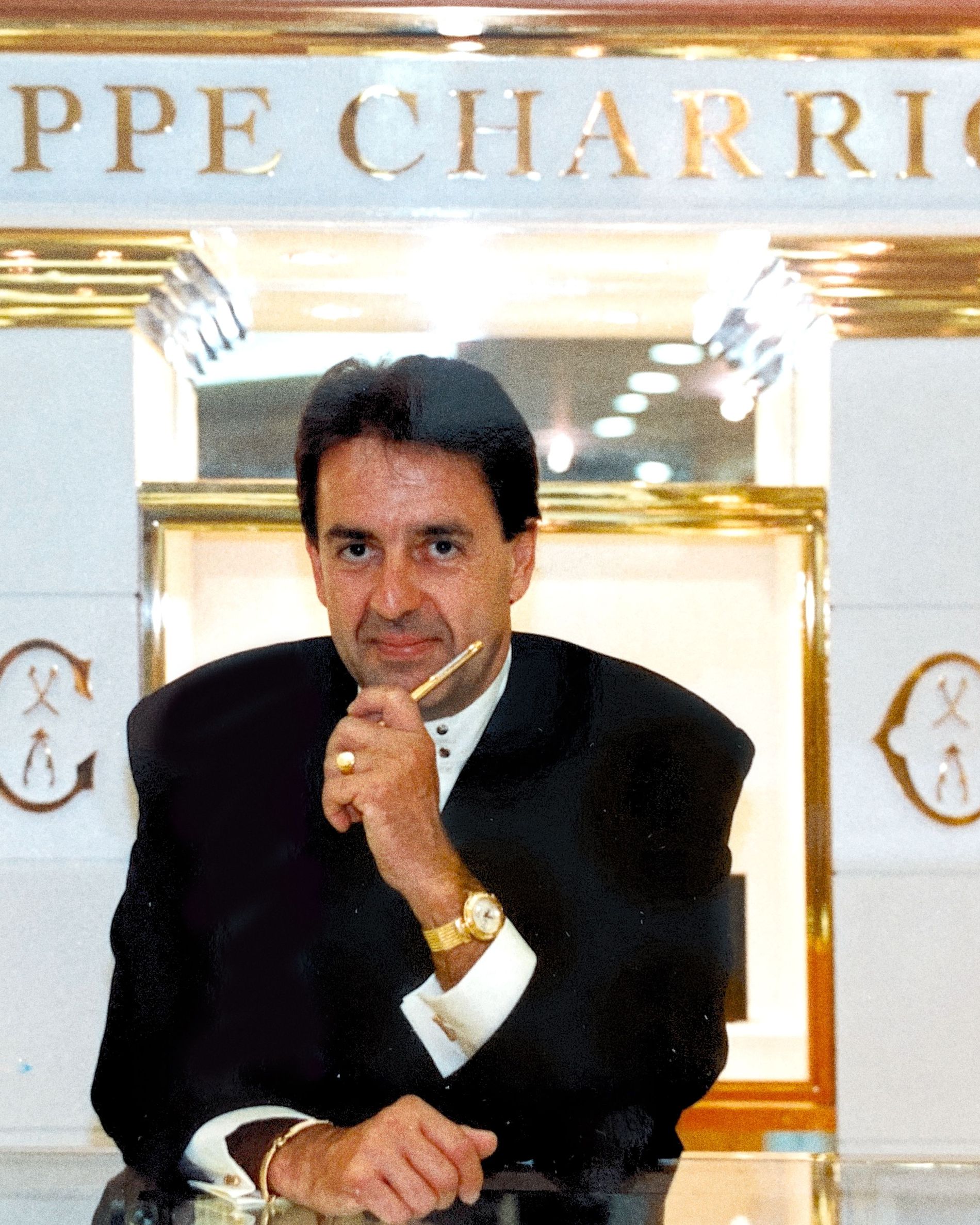 Philippe Charriol. Photo: Charriol
Show up, get in the arena, get ready to rumble, and it'll be fine. Be brave, not perfect.
Coralie Charriol
Charriol joined the company's communication and PR department in 2000 at a junior level. "That was my starting point, and my dad pointed out that despite being his daughter and already having an advantage, I would have to use it and take it. It was on me to learn," she says, explaining how she climbed the ranks, expanding the brand's presence in faraway places like South America and Japan. "He made me learn Japanese," she notes.
In 2019, Philippe, an avid race car driver, passed away on the track. "He lived life 100 miles an hour," says Charriol. "And that's how he exited." She explains how she had to "really step up," mantling the burden of leading the company through Covid – firing staff and restructuring, while the old guard probably didn't want her at the table. "Personally, it was a huge challenge, filling very big shoes. But he wasn't there any longer." But the "miserable two years" had a silver lining. "Because the world wasn't going 100 miles an hour, I could slowly tweak, change and update all the things that needed to be done," she says.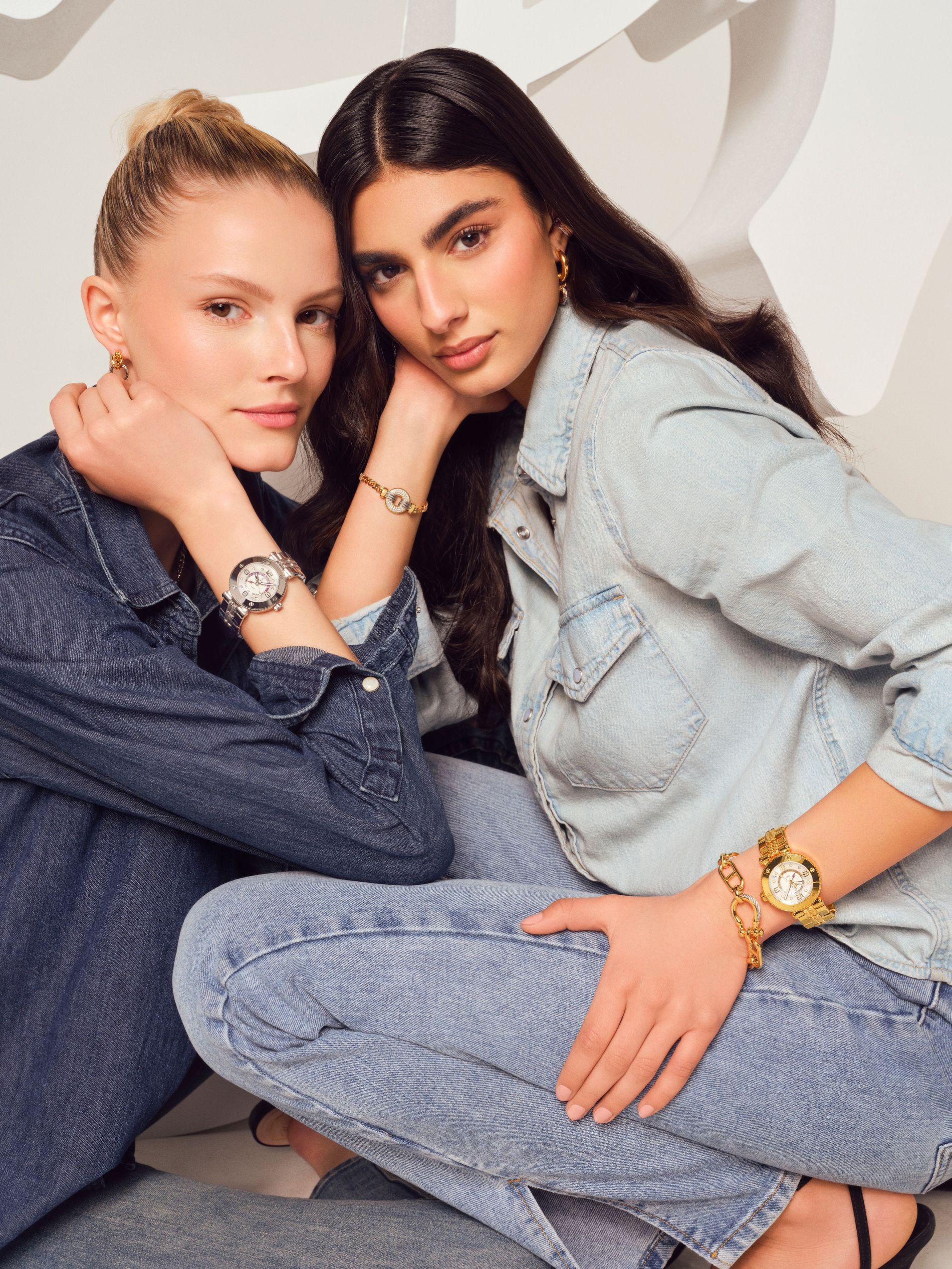 Today, Charriol wants the brand to talk to the modern woman. "I want to talk to the woman who is trying to have it all, even though we all know we can't have it all at the same time," she says. For the brand's 40th anniversary, she turned her father's slogan into English. "I made it 'live different'," she says. It is a belief she has adopted and continues to brandish as the brand's CEO. After all, she notes, the watch industry is "a men's club." "At Watches and Wonders, I was one of maybe two female CEOs in a group photo," she says. Naturally, she wore pink top-to-toe; a linen suit very much in the spirit of her father.
When it gets tough, Charriol has her coping mechanisms. "When dad passed away, I listened to a lot of self-help audiobooks, mainly Reshma Saujani," she says, noting mainly two inspirational ideas: Show up and get in the arena. "She wrote, 'Be brave, not perfect'. And for me, those are the two things that I always remind myself of when I have panic attacks or don't want to go to work because there's too much stuff on my desk. Show up, get in the arena, get ready to rumble, and it'll be fine. Be brave, not perfect."