It's time to 'brooch' the subject: the age-old accessory is back with a fashionable vengeance
On my 18th birthday, I received one of the most treasured pieces in my jewellery collection: a delicate silver brooch featuring pink and green stones set in a floral motif passed down through my maternal grandmother's side. And ever since, it has remained – almost untouched – on the black velvet of my jewellery box.
It isn't that I haven't tried to wear it. On the contrary, I've pinned it to silk scarves, handbags, and a wide number of blouses. I've attached it to hair bands and pinned it to cardigans. Yet every time – as I've stopped for a last glance at the mirror before heading out – I have taken it off. Be it an unrelenting resemblance to a stiff Victorian ghost, an unshakable connotation to traditionally granny aesthetics, or the association with '80s costume jewellery: In my mind, the brooch came with a veritable Louis Vuitton trunk of sartorial baggage.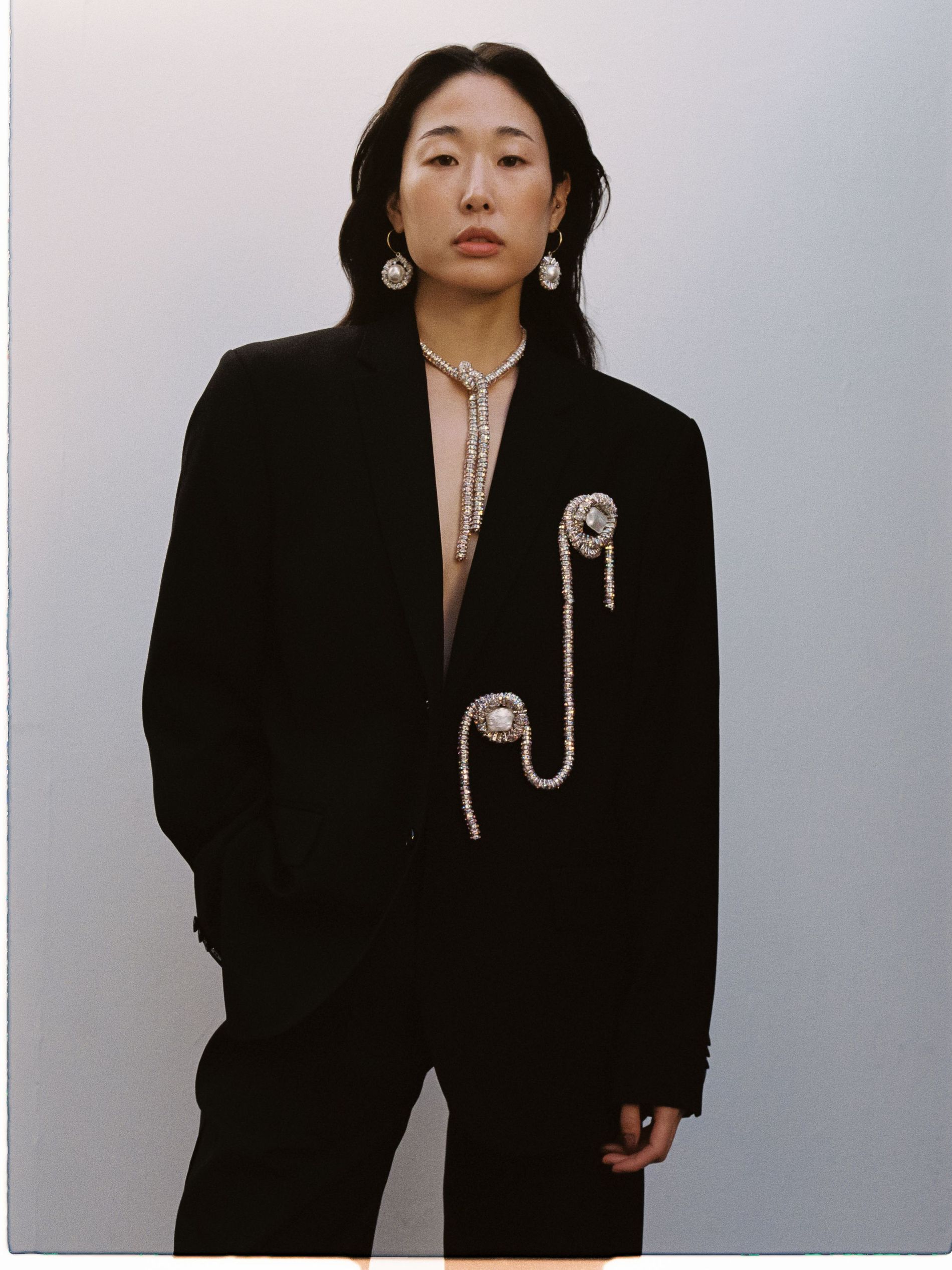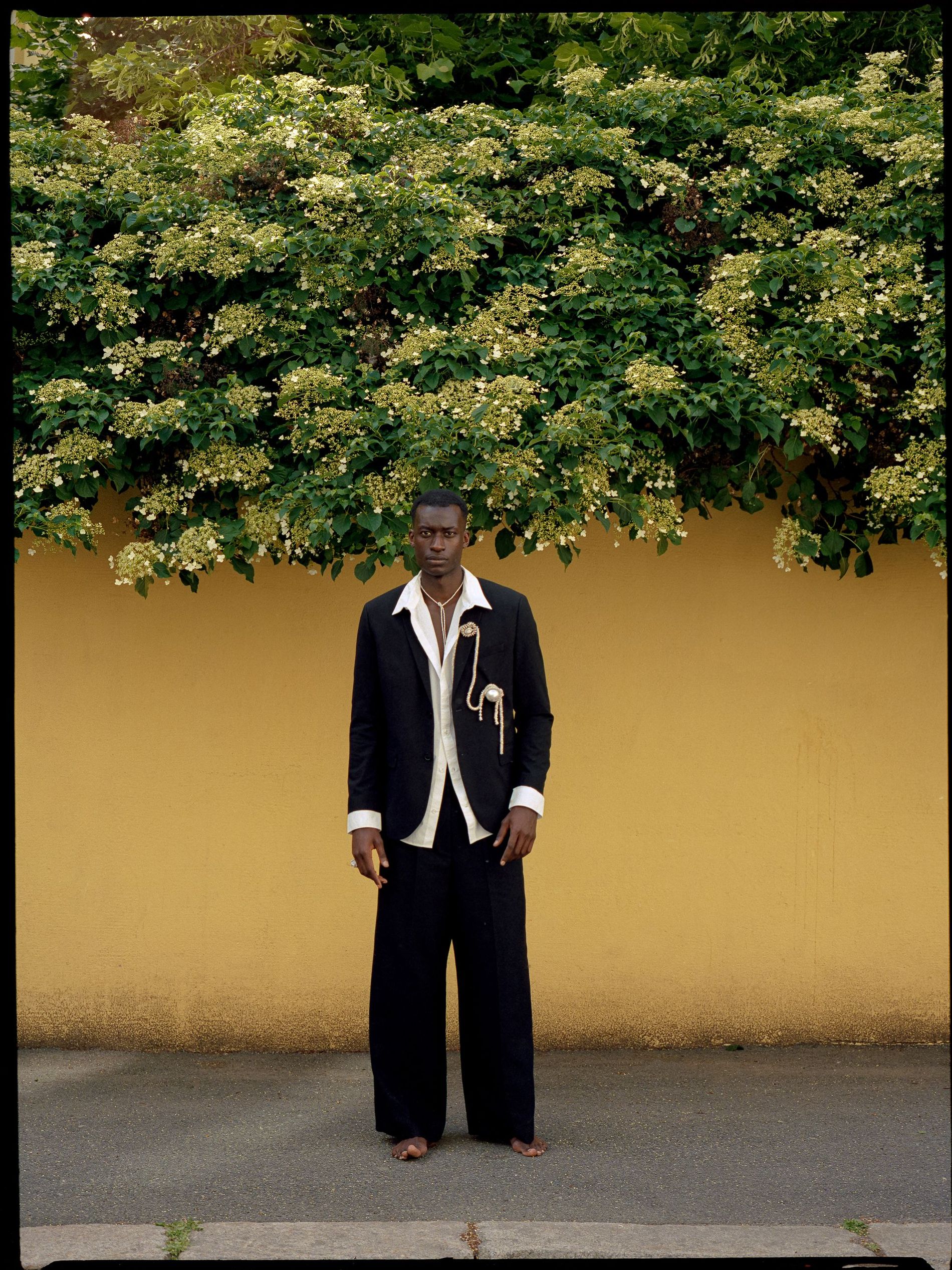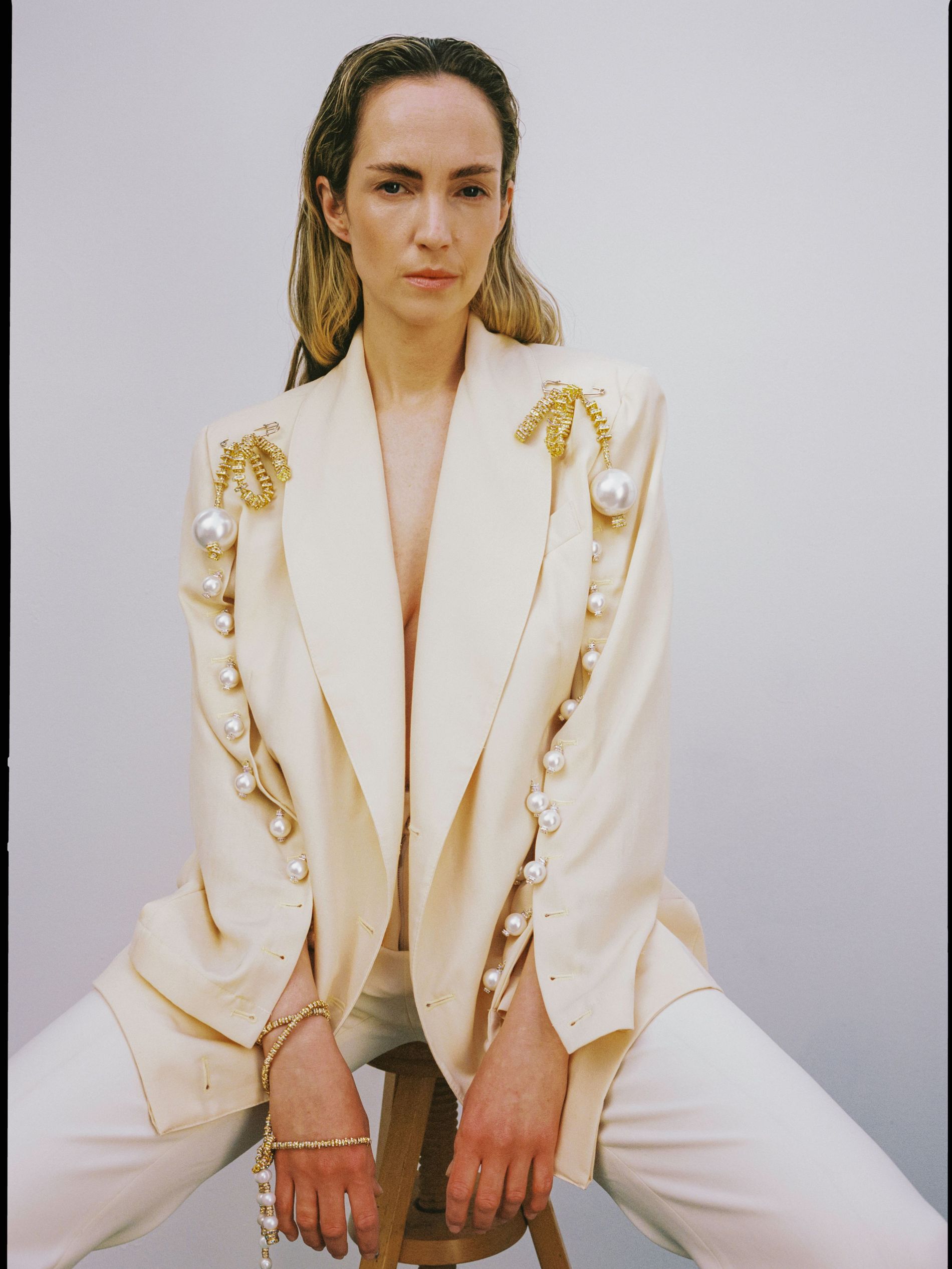 Since the New Year, however, I've worn that same brooch numerous times and on numerous occasions. And the explanation is simple: certain types of jewellery come in and out of fashion as trends come and go. It is a pendulum, after all, and in 2023 it has swung in sartorial favour of brooches.
While we today view the brooch as purely decorative, it was initially strictly utilitarian and functional: fastening leather cloaks during the Bronze Age and later the togas of the Roman gentry. Vikings, in particular, favoured the decorative clasp, with archaeological finds suggesting that their travels brought back a vast array of techniques and artistic traditions spanning gemstone settings and enamelling.
Modern-day luxury leviathans like Tiffany & Co. and Cartier began producing their pinned artworks in the '20s and '30s, causing a seismic shift in goldsmithery. Take American heiress Marjorie Merriweather Post's legendary Cartier emerald and diamond shoulder brooch, for example. Created in 1928, on the eve of the Great Depression, it became emblematic of the times and the immense wealth of the Roaring '20s.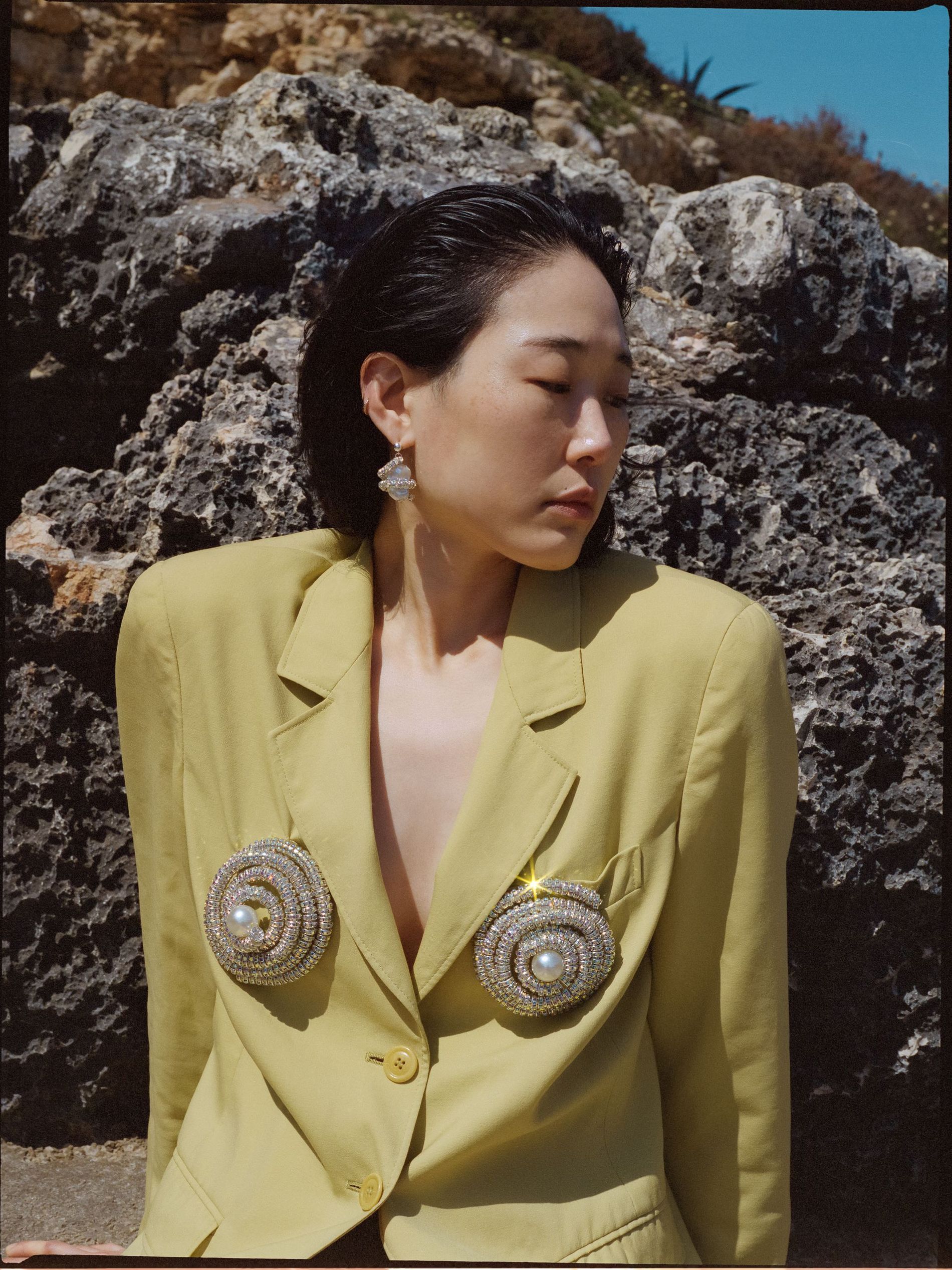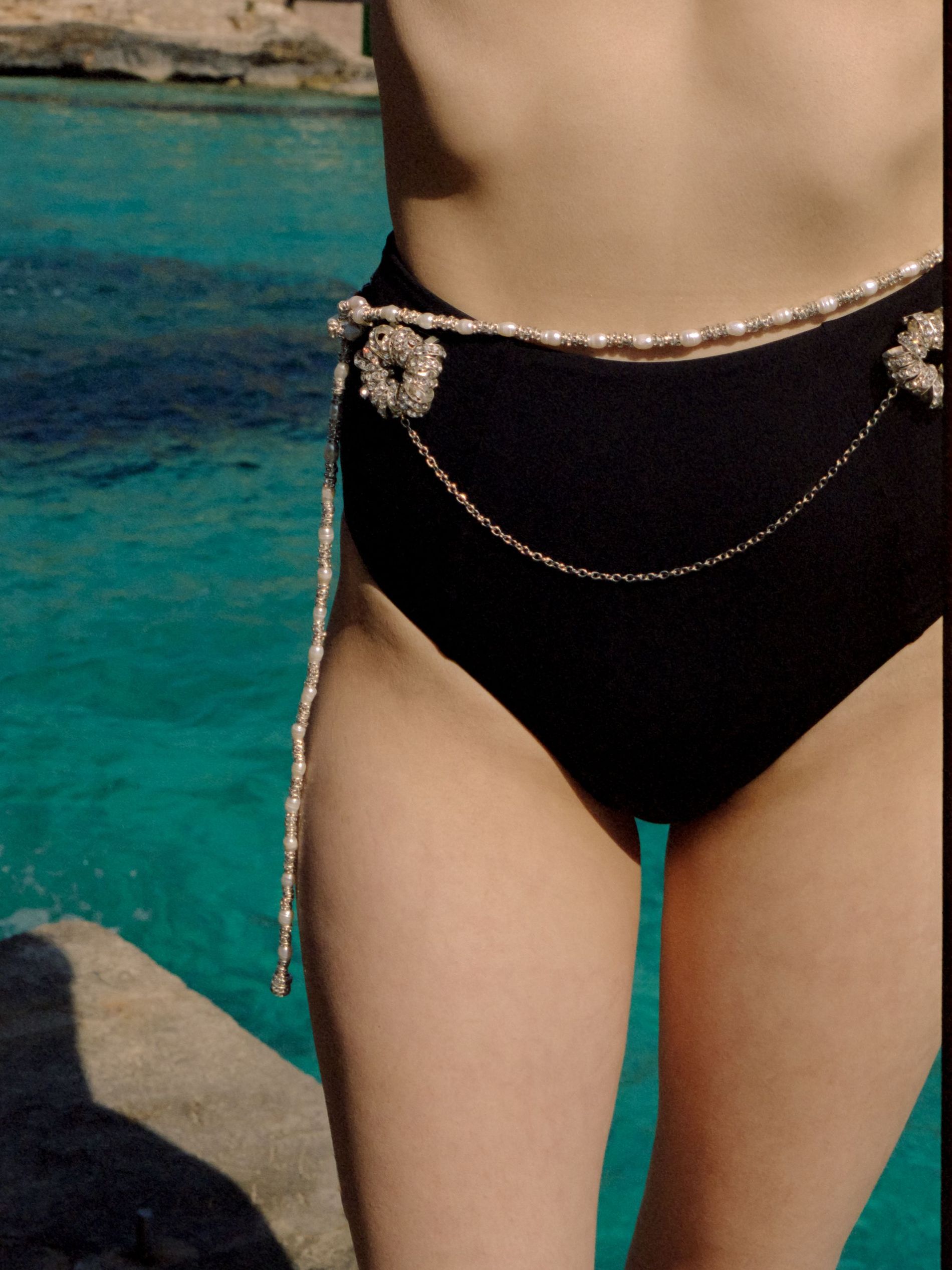 Once reserved for the upper classes, this adornment has become completely democratised today. Most importantly, it has broken gendered stereotypes. Traditionally considered a typically feminine piece of jewellery, over the last two years, brooches have brought unsuspected character and voice to both runways and red carpets alike, with men and women adorning jacket lapels, hats, dresses, and even their hairdos with glistening pins.
"To me, the brooch is the ultimate piece of jewellery," says Cathrine Børter, founder of jewellery brand Pearl Octopuss.y. "It is so versatile." The Norwegian label, known for its sculptural and whimsical bijoux, lends itself well to brooches. As the name suggests, Bøtter's precious pieces centre around pearls, and while the materials are classic, her designs tend to be avant-garde in nature. "I think the brooch came to me because I love oversized sparkling things, but I don't like to feel overdressed," she muses. "And I think the brooch can really keep that balance."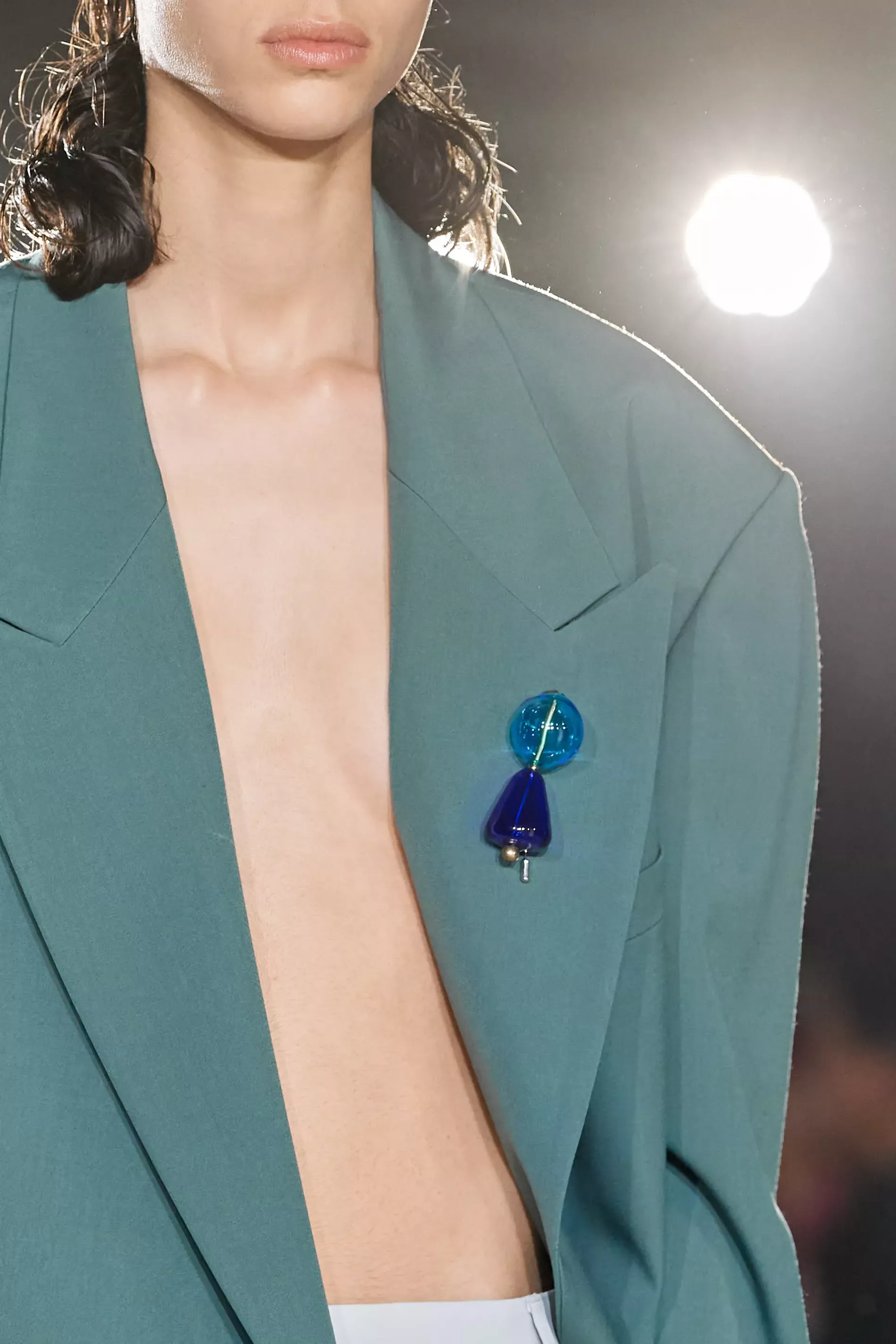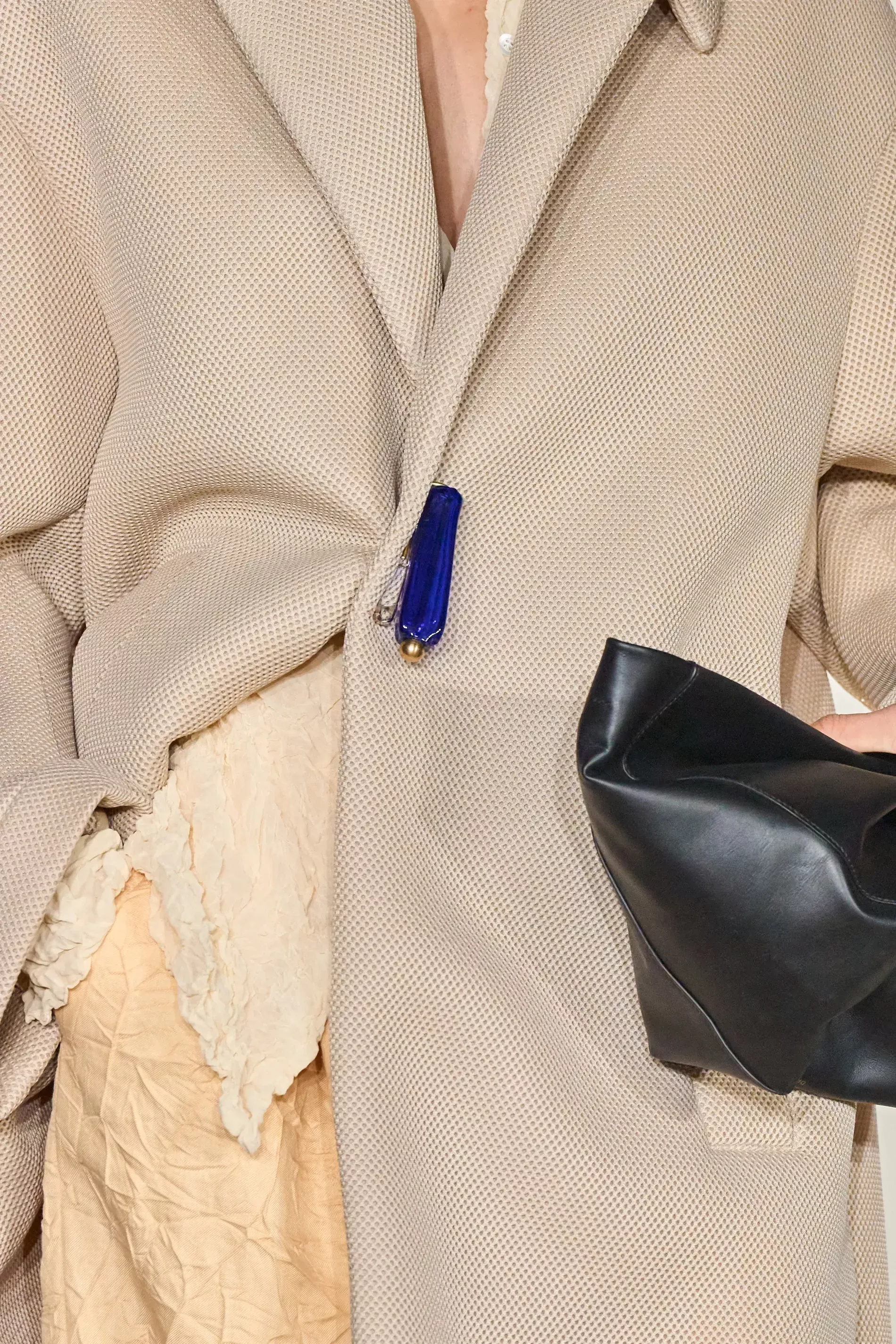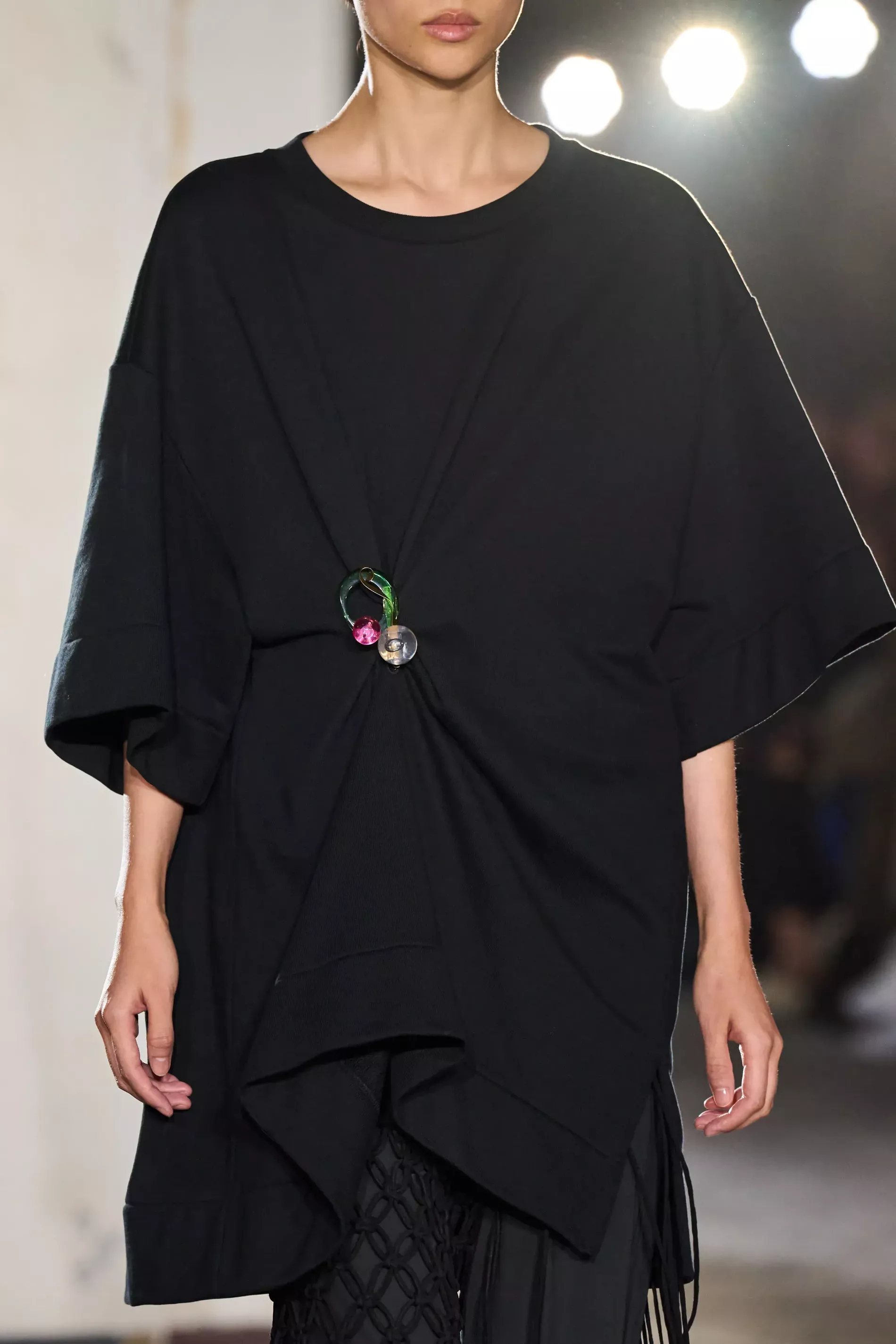 According to Bøtter, you never feel overdressed or too much when you're wearing a brooch. "The new brooch is relaxed and laid back," she says. "To me, it feels a lot more dressed up to wear earrings." Pointing to the evolution of jewellery over the last couple of years, Bøtter highlights how the industry started seeing all the ways to wear jewellery. "No more rules," she says. "Suddenly, the jewellery would play the main part in an outfit, which really created the comeback for the brooch. It's the perfect body jewellery."
On the runway, this idea of understated accessorising may be best exemplified by Dries Van Noten's spring/summer 2023 collection, with brooches keeping jackets and coats closed, adorning lapels, and added to create a draped detail to a black T-shirt dress. Jil Sander is another designer who has long favoured brooches, and this season she pinned silver swirls to her monochromatic ensembles. Erdem on the one hand opted for clusters of clips, while Issey Miyake and Roksanda opted for minimalistic pins on their lapels.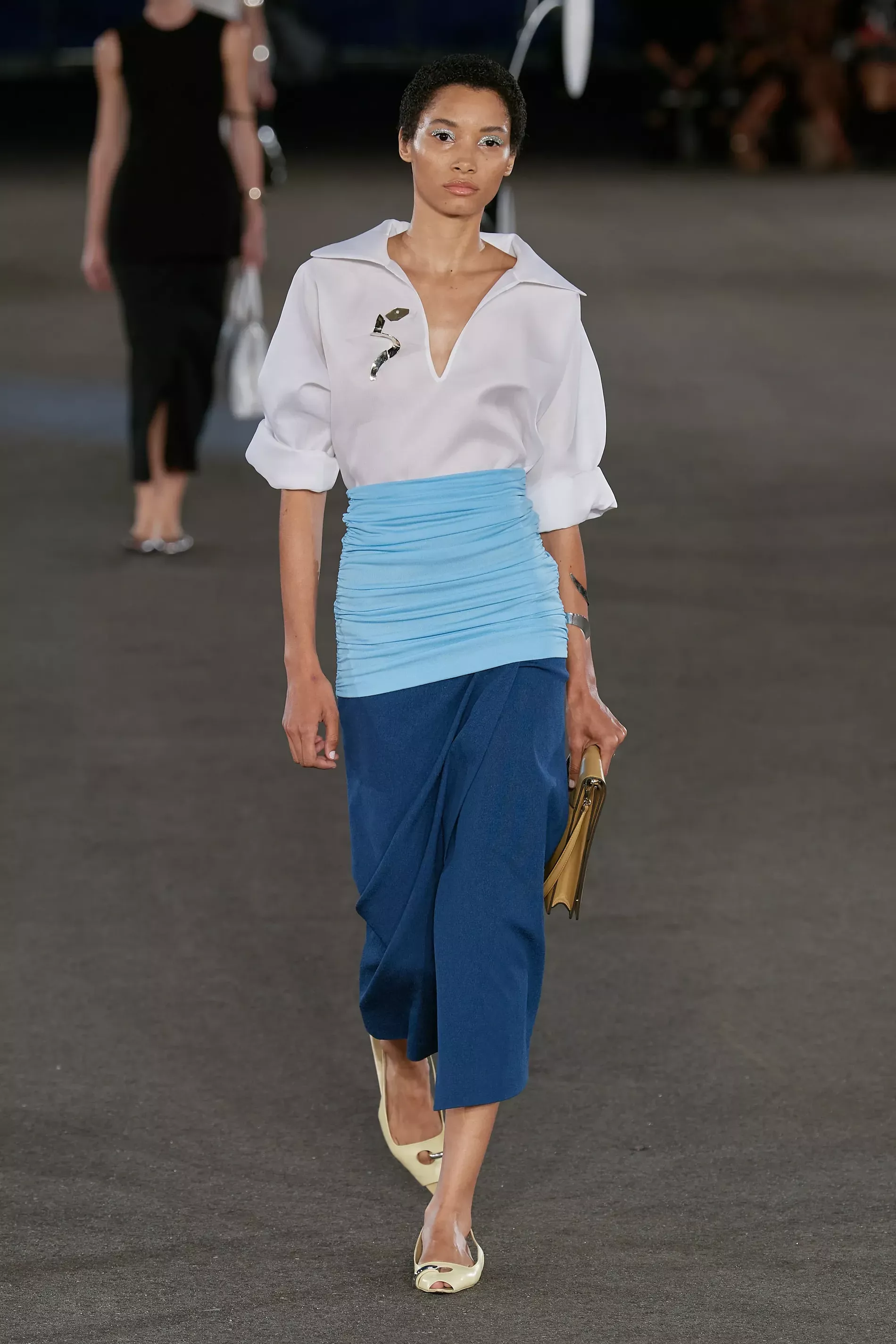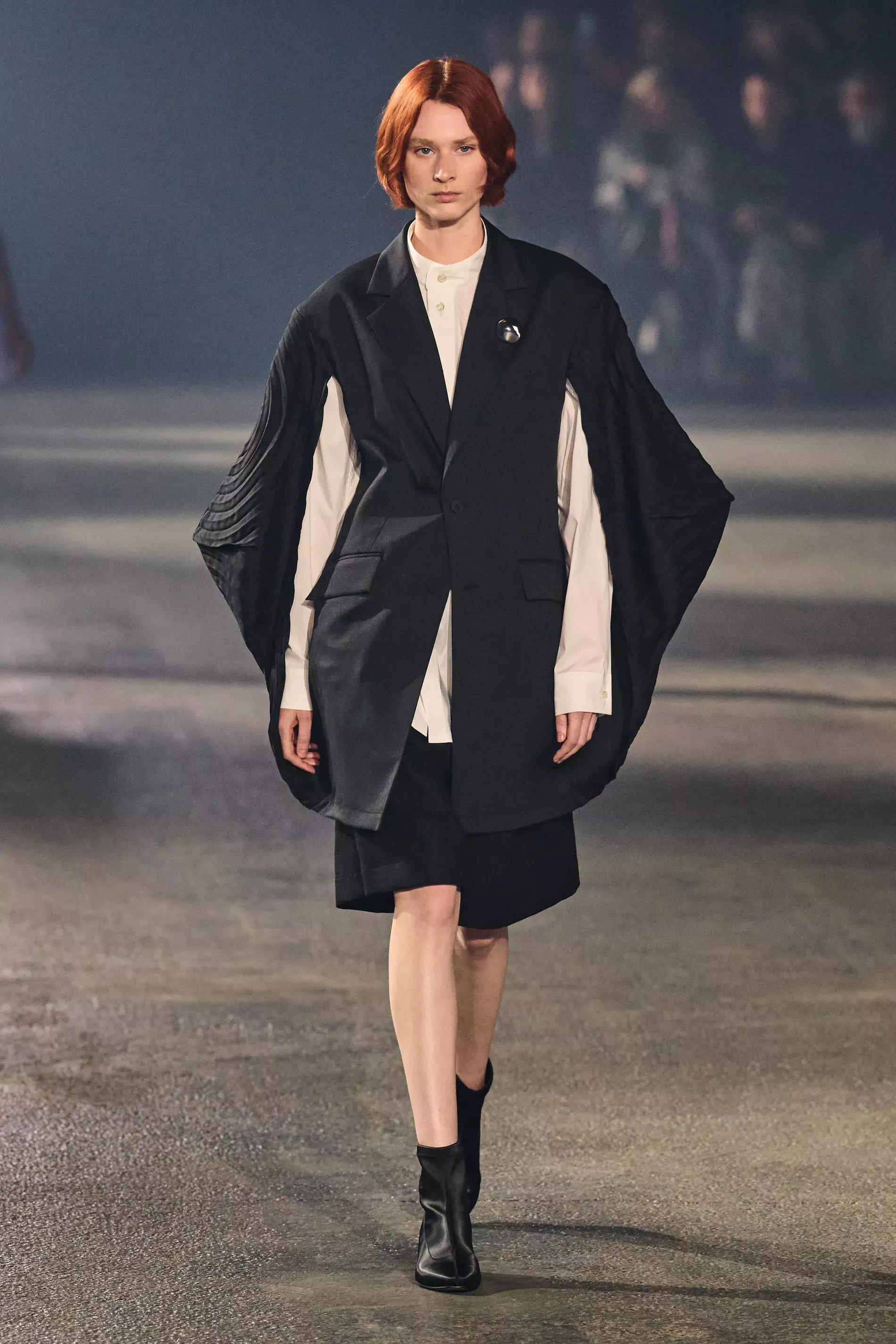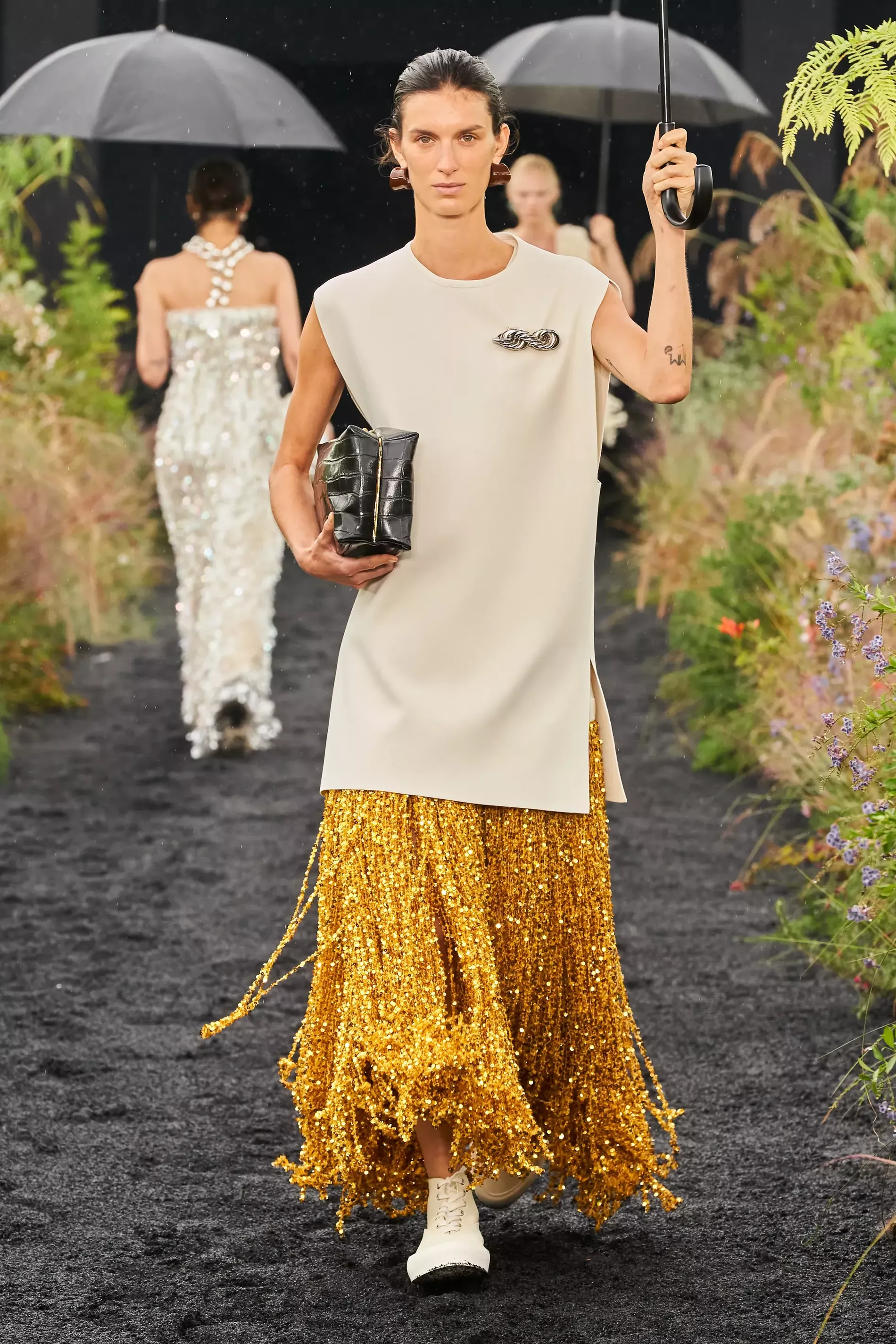 For our local brands, a big focus was put on floral embellishments with floaty flowers attached to lapels and necklaces. Just look to The Garment, who paired their black pins with masculine tailoring, or Saks Potts whose golden flower perched atop a sleeveless neckline. Buzzy knitwear brand A. Roege Hove's interpretation was a true homage to the brand's Danish heritage, the round silver ring and pin nodding to to historically accurate Viking clips.
The brooch has also become a recent favourite among the Scandinavian style set, with street stylers in Stockholm and Copenhagen alike donning bedazzled pins.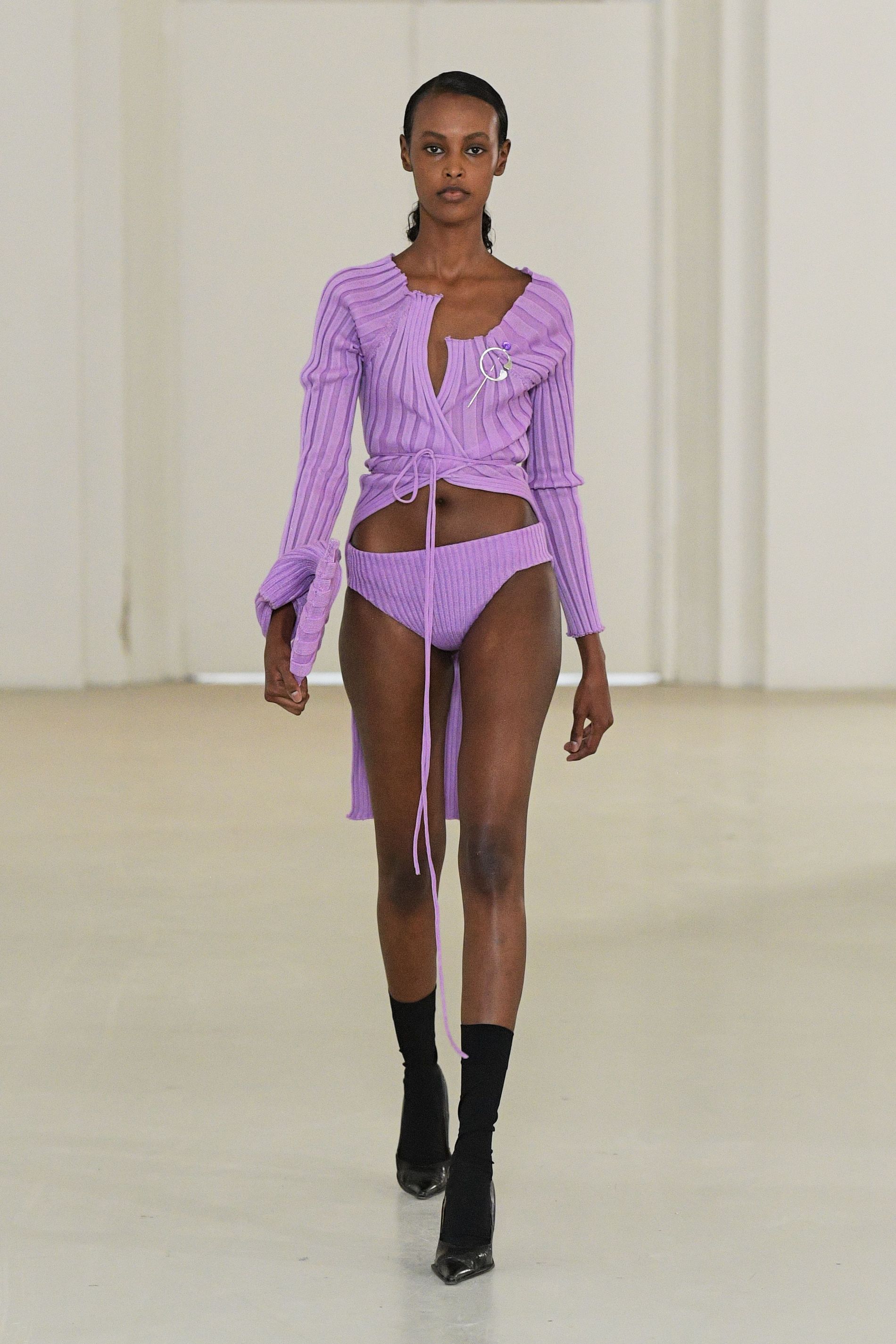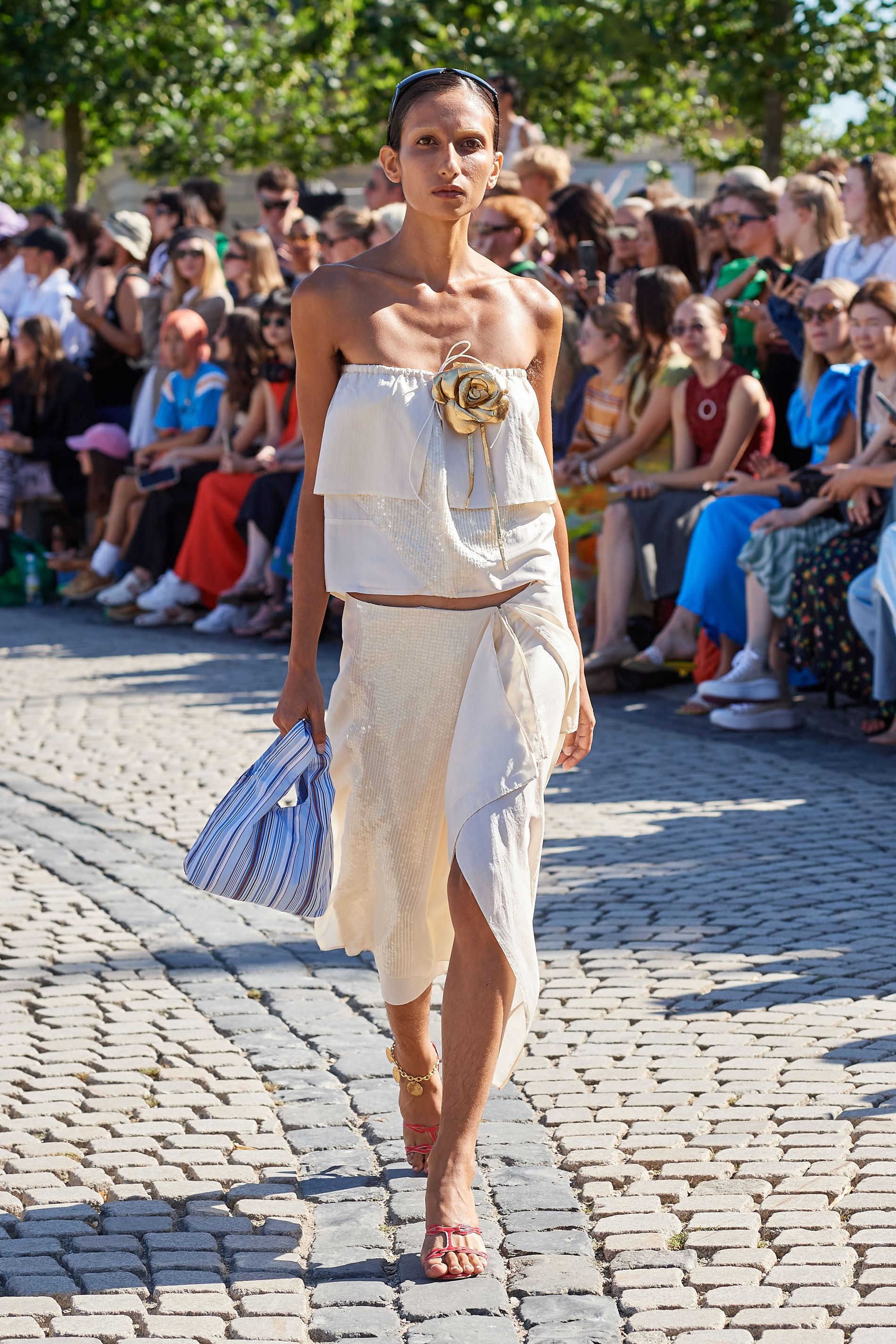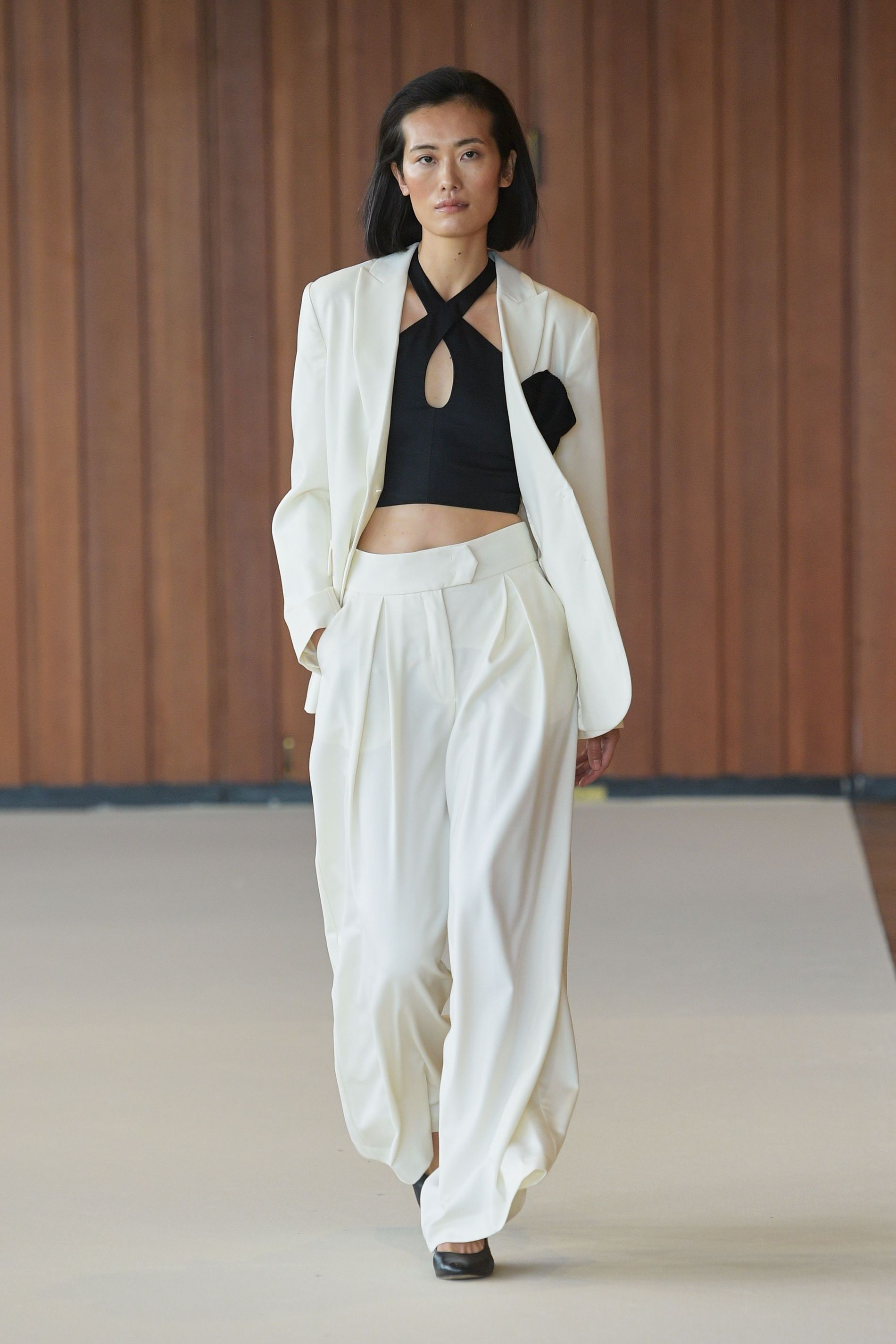 Upon review, it is safe to say that anything goes when it comes to brooches in 2023. "You can use it on your shoes, collar tips, cuffs, bag, jacket, trousers and, of course, on your lapel," Bøtter says. "And with chain-connected brooches, you can be even more creative."
There's a new and somewhat surprising sex appeal in how we wear pins today. Placing them on your lapel is perfectly fine, but when used as a closure for a sexier top, or to cinch the waist of a skirt, these baubles shed any granny connotation. Or why not add a cluster of them to a plain T-shirt? Not even a glistening brooch made of the finest materials is limited to formal occasions only.