The head of art for Oslo Runway, a long-time collaborator with the fashion brand Holzweiler and one of the buzziest new names in the Norwegian art and design space, sits down with Vogue Scandinavia to peek into the rearview mirror, provide advice, and look ahead
Ali Gallefoss has carved out a successful career in the intersection where furniture and art meet. Just this year, the 33-year-old Norwegian has participated in eight exhibitions internationally, including at the chic multi-functional art space Numeroventi in Florence, and created sculptures for Holzweiler, the most recent in a string of collaborations between Gallefoss and the Norwegian fashion brand.
Not bad for a man who, for a long time, couldn't care less about art. In the early 2010s, when he worked as a buyer for the high fashion store Vincci in Bergen, fashion was his main focus. He brought Balenciaga to what was then, according to him, a "conservative city" and took the lead in making the shopfront less about "mannequins posing with one hand on their hip, clad in head-to-toe Armani-Jeans" and a lot more envelope-pushing. This meant hiring creatives who eventually encouraged him to pursue a more artsy career than retail could offer.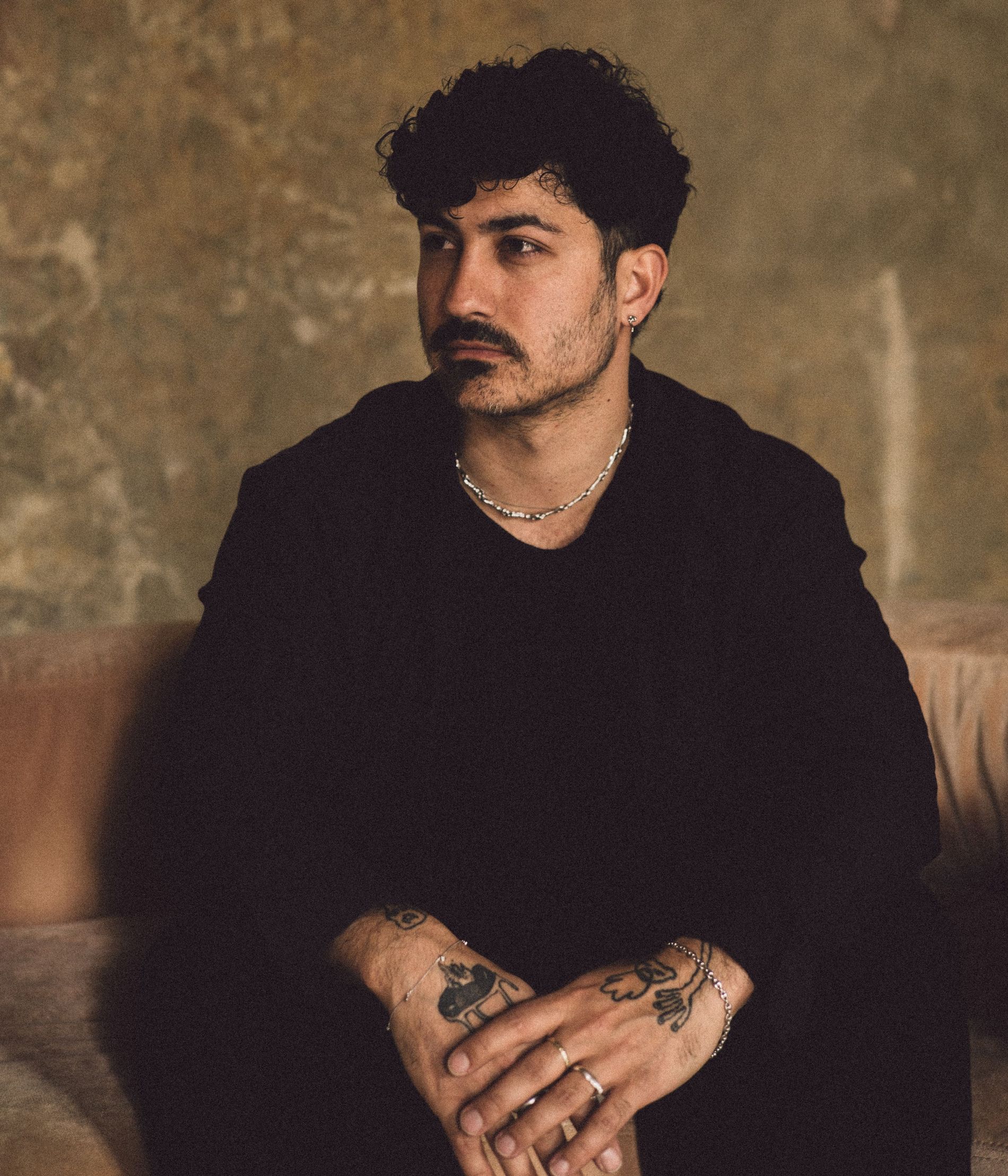 Photo: Daniel Civetta
At the age of 26, Gallefoss started studying design at Bergen Academy of Art and Design, still unsure what exactly would come of it – but hoping to learn some valuable basic skills.
"I was quite the late bloomer, and it took a while for my brain to really mature
Ali Gallefoss
"I was quite the late bloomer, and it took a while for my brain to really mature," Gallefoss says to Vogue Scandinavia, followed by a rippling laugh. With his initial focus primarily on furniture design, he slowly started using more art-related materials like clay. This meant slinking away from function in the direction of art and led to his fellow students and teachers raising their eyebrows at Gallefoss' sometimes wild creations.
When he went on to do an MA at the Academy of Arts in Oslo, his work started getting noticed in 'the real world', with Holzweiler reaching out about a possible collaboration. "Two weeks after our initial conversation, I'd made an arch out of old deadstock scarves to be installed at their Dover Street Market pop-up in Beijing," Gallefoss says. "This was a real kickstart for me, with quite a lot of attention. Suddenly people got familiar with my work."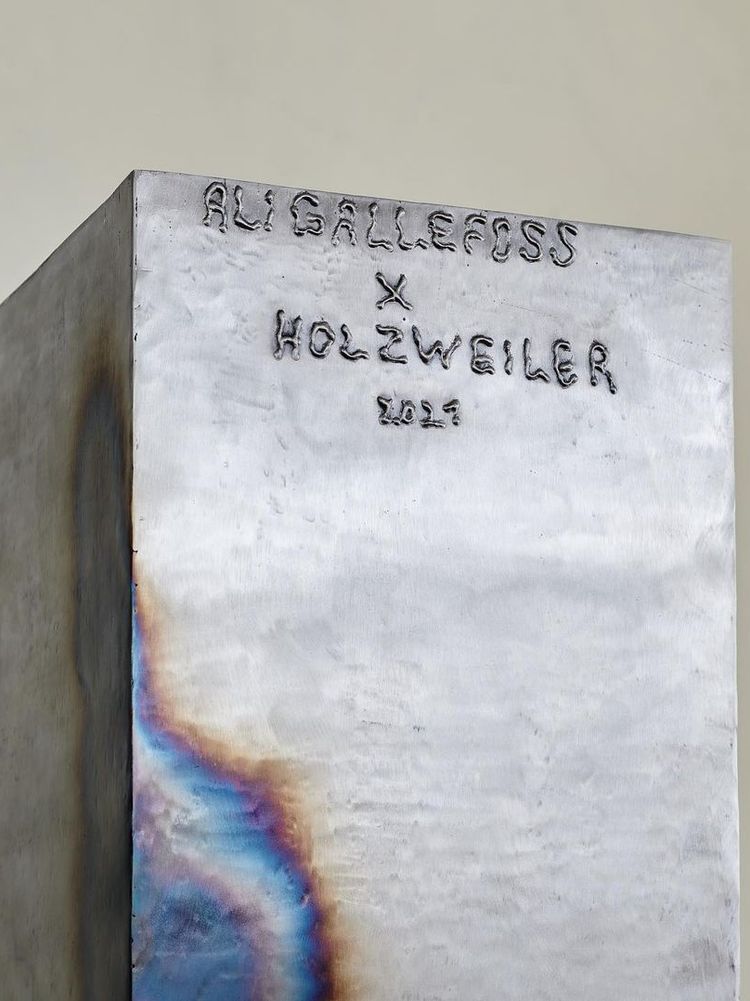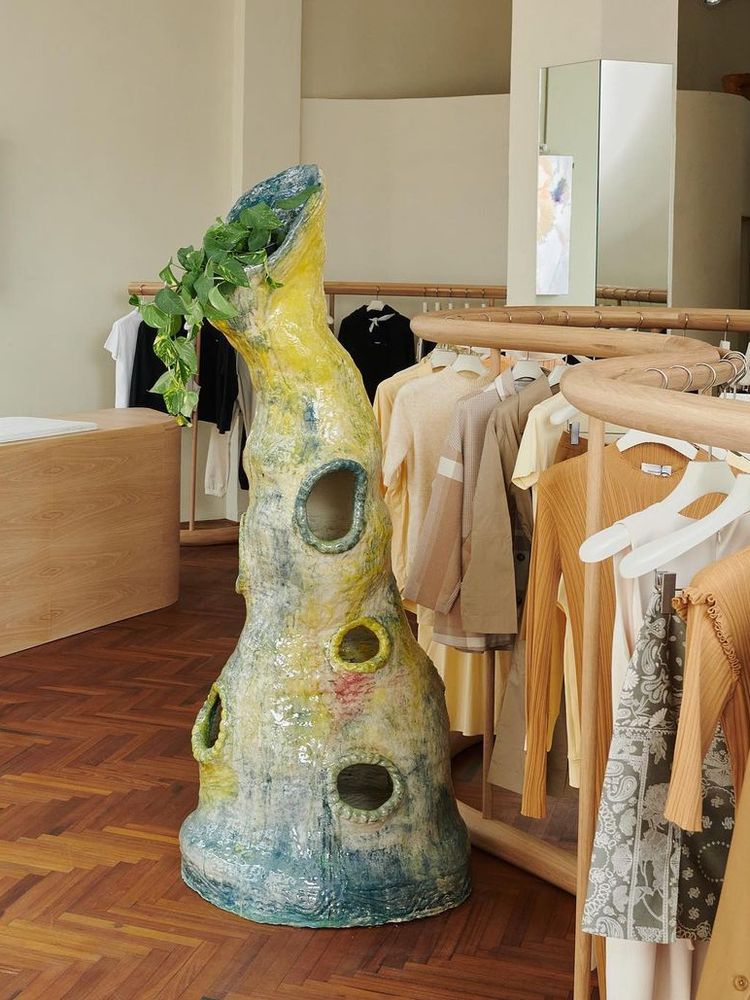 Since then, Gallefoss has done capsule collections and created sculptures for the Norwegian brand, as well as designing its first Bergen store with the architecture and design agency Snøhetta. He describes it as a "perfect collaboration with a lot of mutual trust."
A dozen of his sculptures are sprinkled in the background of our Zoom conversation square like extras in a movie. "The things I make can be quite odd and therefore stand out in most spaces. They serve as a nice contrast when they're in another context, but having them all together here in my studio can be a bit overwhelming."
Last year, Gallefoss also took on the role of head of art for Oslo Runway, a position which involves finding interesting artists who will mesh well with the key Norwegian fashion week. "We're taking steps to make Oslo Runway better," he says. "What works other places doesn't necessarily work here. We want to build our own scene and culture to become an attractive, exciting platform for emerging creatives and established brands to participate and showcase their work."
In the middle of a busy, multifaceted schedule, Gallefoss' art practice remains the main focus. After a year with myriad outputs, he wants to cap the number of exhibitions he does moving forward. Brimming with enthusiasm, he also mentions his new creative endeavor NIFE - New International Furniture Enterprise - where he takes on interior, art, and special projects with fellow artist Nebil Zaman.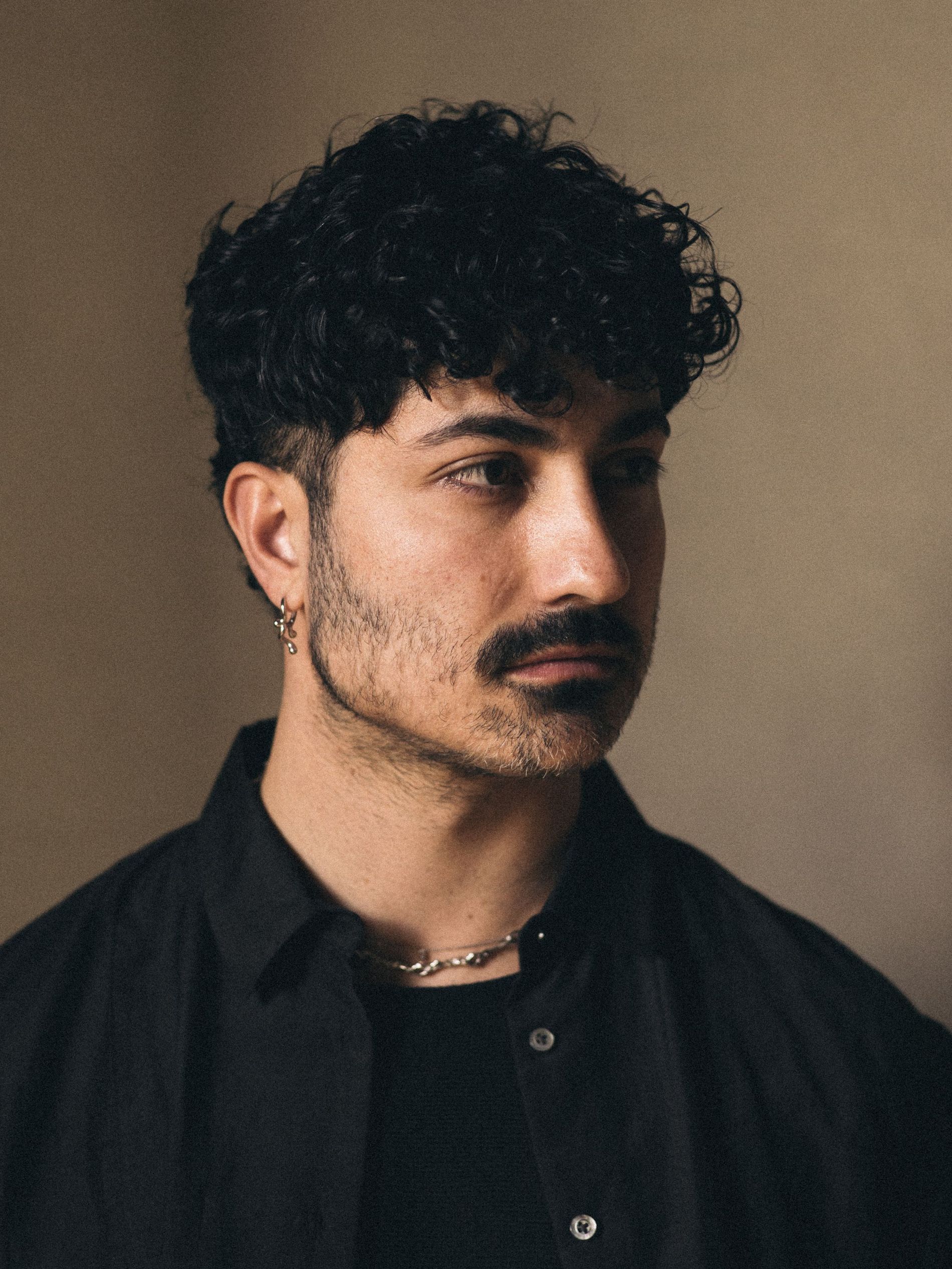 Photo: Daniel Civetta
"I think I could've made a lot of quick money if I was willing to sell my soul, but I'm very selective about what I'm doing," Gallefoss reflects. "I'm not opposed to doing commercial things, but it has to fit within my mindset and values. I like to be free of boundaries, which is the great thing about art. It's just about feeling, beauty, and form. It becomes an exploration of yourself, a tool to grow as a person and to understand things, to meditate."
For people wanting to pursue a similar career, Gallefoss lists two things as crucial. "Work and experiment a lot, but also make sure you have time to enjoy yourself and be with your family and friends," Gallefoss advises. "People are curious about how I got to where I am, but I never asked for anything or sent an email to anyone. I've just been working and living and meeting people. They've asked what I do, they've checked it out, and some of them have contacted me to hire me."
"Secondly, be an OK person." Gallefoss goes on. "I'd say be 'neutral plus.' You don't have to be the best person ever, just a bit better than neutral," he says, smiling broadly.