The Swedish stylist and bride-to-be wore custom Hodakova and special pieces by her fiancé's jewellery brand, Louis Abel
For Hanna MW and Jimmy Loutfi, an engagement party was a given. "With Tunisian and Lebanese backgrounds, a grand engagement party is a cherished cultural tradition," says Hanna. "It was also a chance to take a break from our busy lives, gather loved ones and create lasting memories." Held at Ceccioni's, the intimate Italian restaurant beneath the expansive church hall of Soho House Stockholm ("It is, in our opinion, one of the most beautiful venues in Stockholm," Hanna says), the fete brought together the couple's nearest and dearest – who also happen to double as some of the city's most notable creatives – to eat, dance and celebrate.
It was Hanna, a stylist and influencer who initially pursued Jimmy, the founder and creative director of jewellery brand Louis Abel, by reaching out to him via Facebook after spotting him on the streets of their hometown of Borås 13 years ago. "We started dating, fell in love and ended up as a couple," says Hanna. "We've been together ever since." On a trip to Vietnam with friends last winter, on the beaches of Con Dao, Jimmy popped the question. "We had one night just the two of us and Jimmy proposed during our dinner on the beach," says Hanna. "We were joined by our friends the day after and celebrated together with them. It was such a beautiful moment."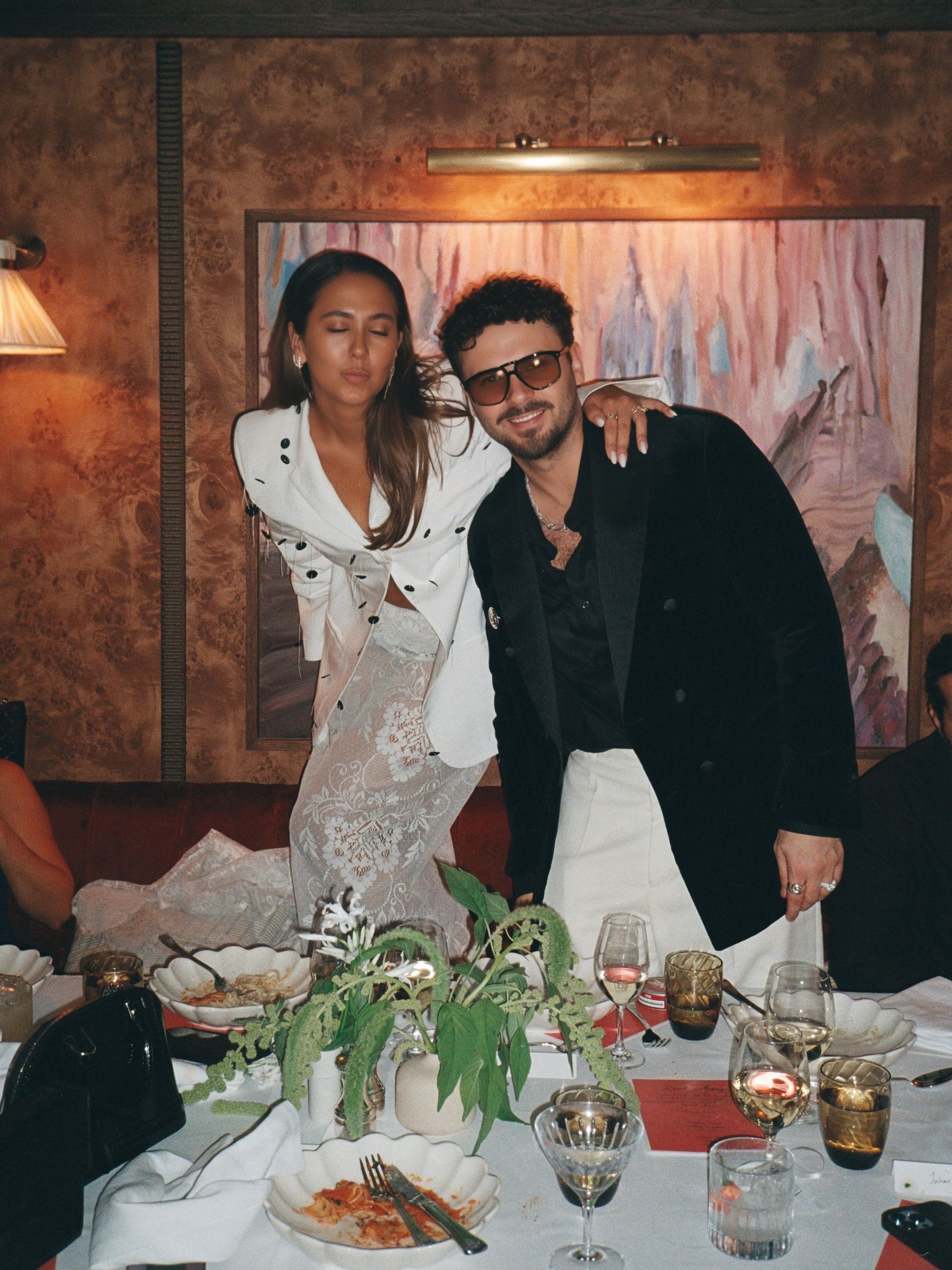 Photo: Daniela Spiroska / Agent Baur
Given that Hanna is a stylist, choosing the right looks was of utmost importance. "I wanted to wear something bridal-ish without looking too much like a bride," she says. Swedish designer Hodakova's custom-made lace skirt, with its sweet little train, perfectly matched the vision.
"It was made just a few days before the party," says Hanna. "I had fittings in their beautiful atelier here in Stockholm and it was just so special to have it made in front of my eyes. The skirt is a little extra special to me." She completed the look with a hand-embroidered polkadot blazer from Jacquemus, Chanel net heels, Sophie Bille Brahe diamonds and rings from her fiancé's brand, Louis Abel.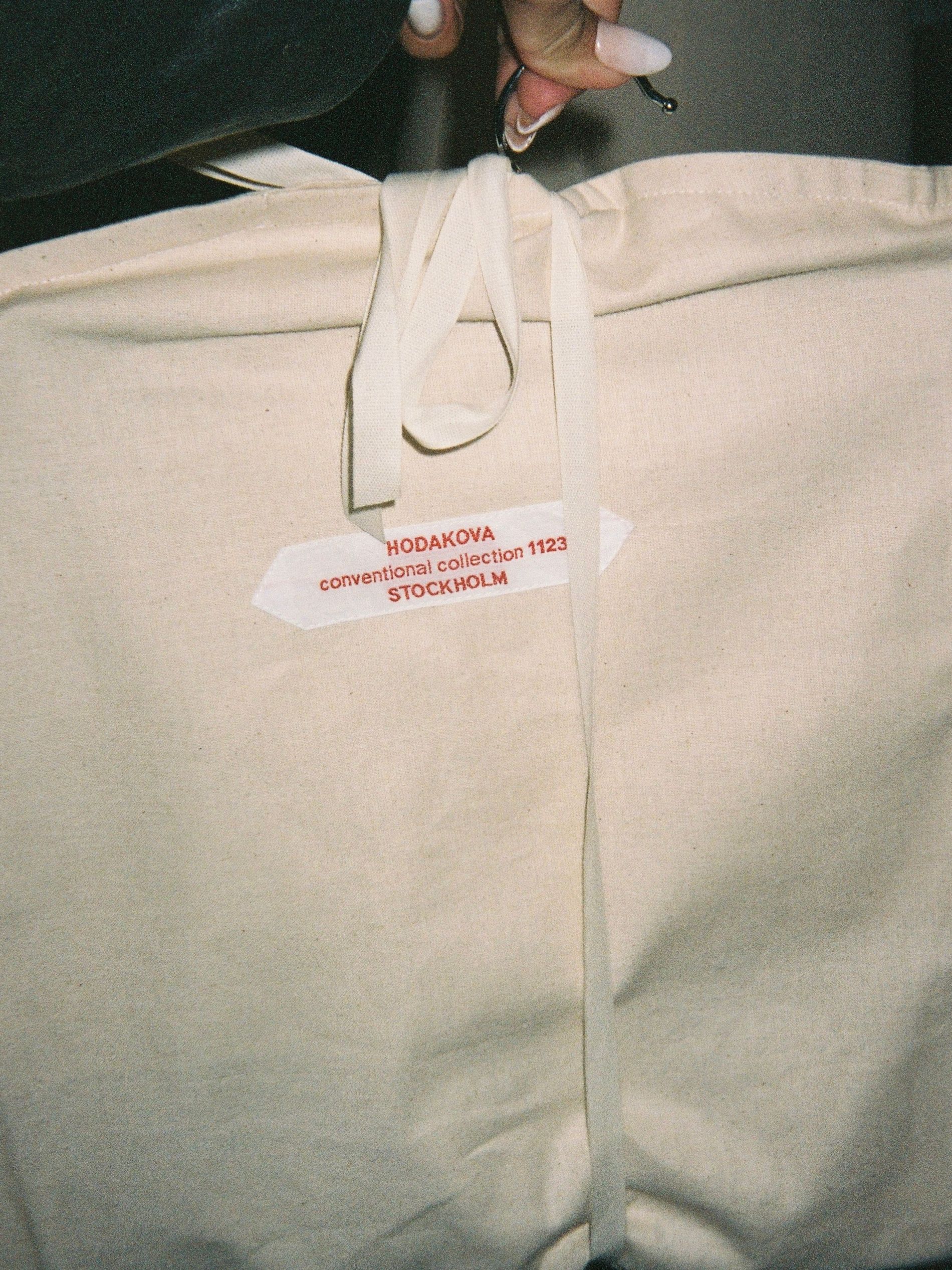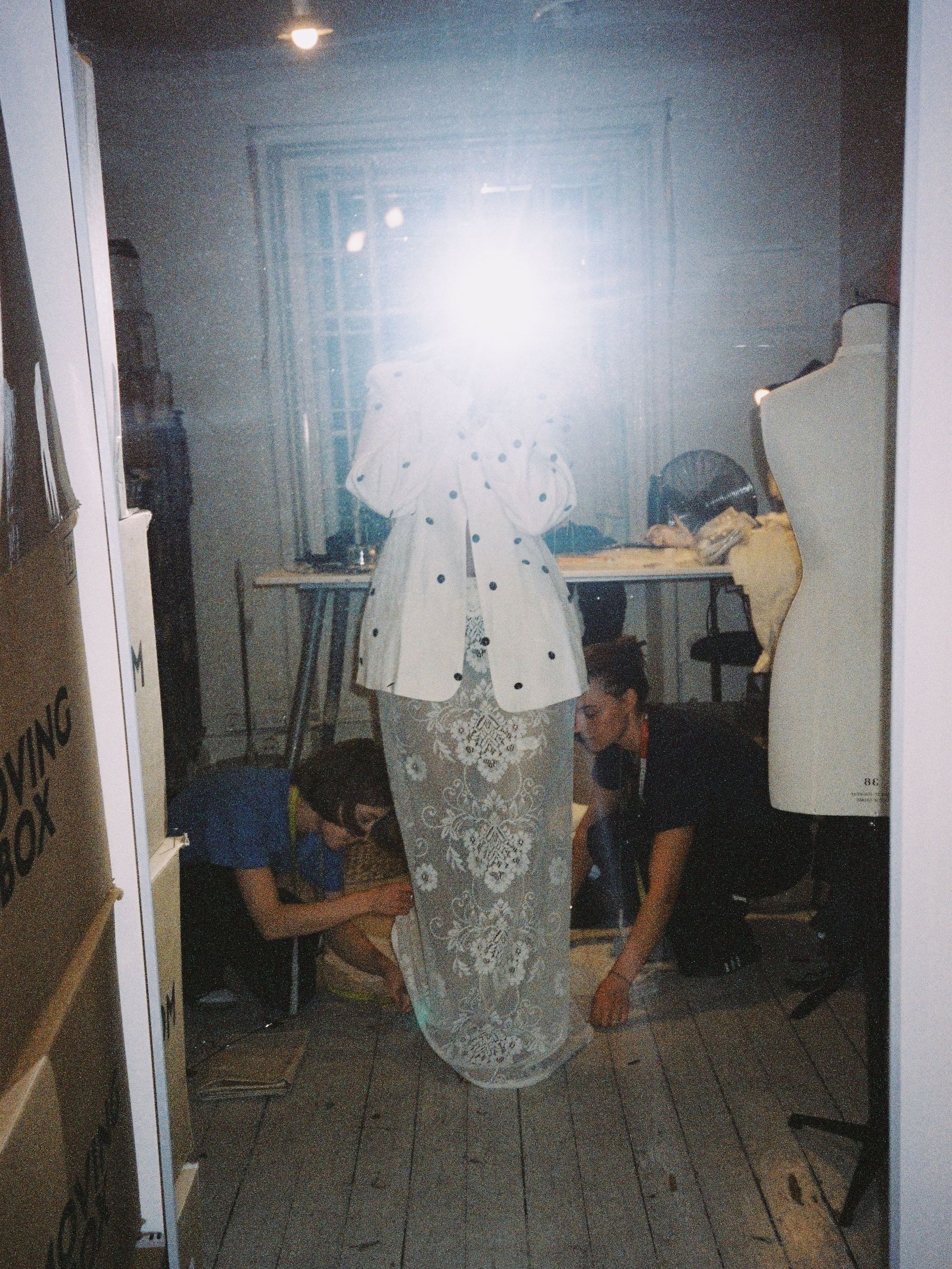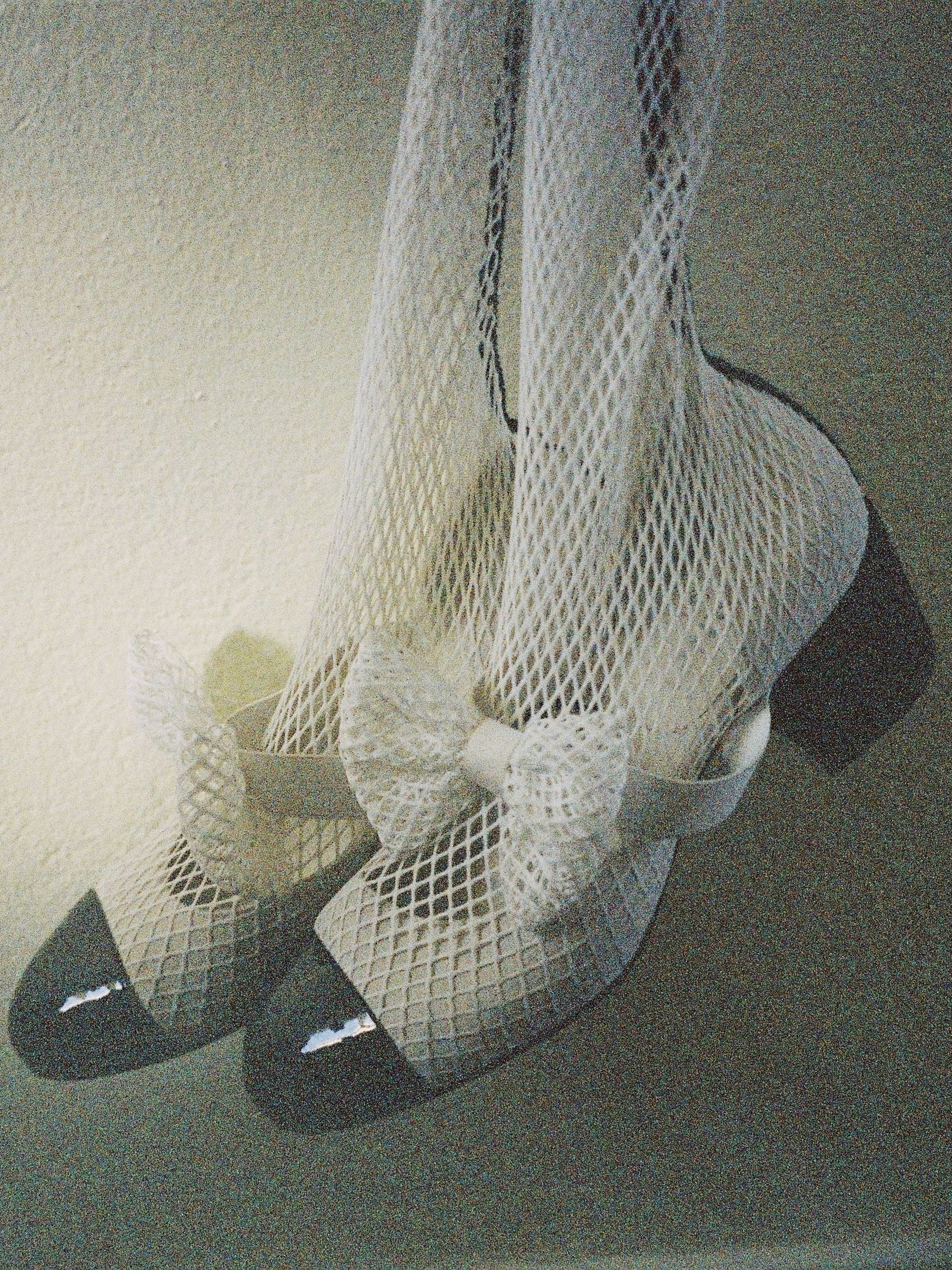 For her second, afterparty look, the choice was "obvious". "I wanted to wear one of my favorite brands, Magda Butrym," Hanna says. She paired her black frock, embellished with black roses, with a cropped white silk blazer. Naturally, Magda Butrym's signature rose heels were the finishing touch. Jimmy, meanwhile, looked dapper in a custom smoking from Oscar Jacobsson paired with Tom Ford glasses and a brooch of his own design.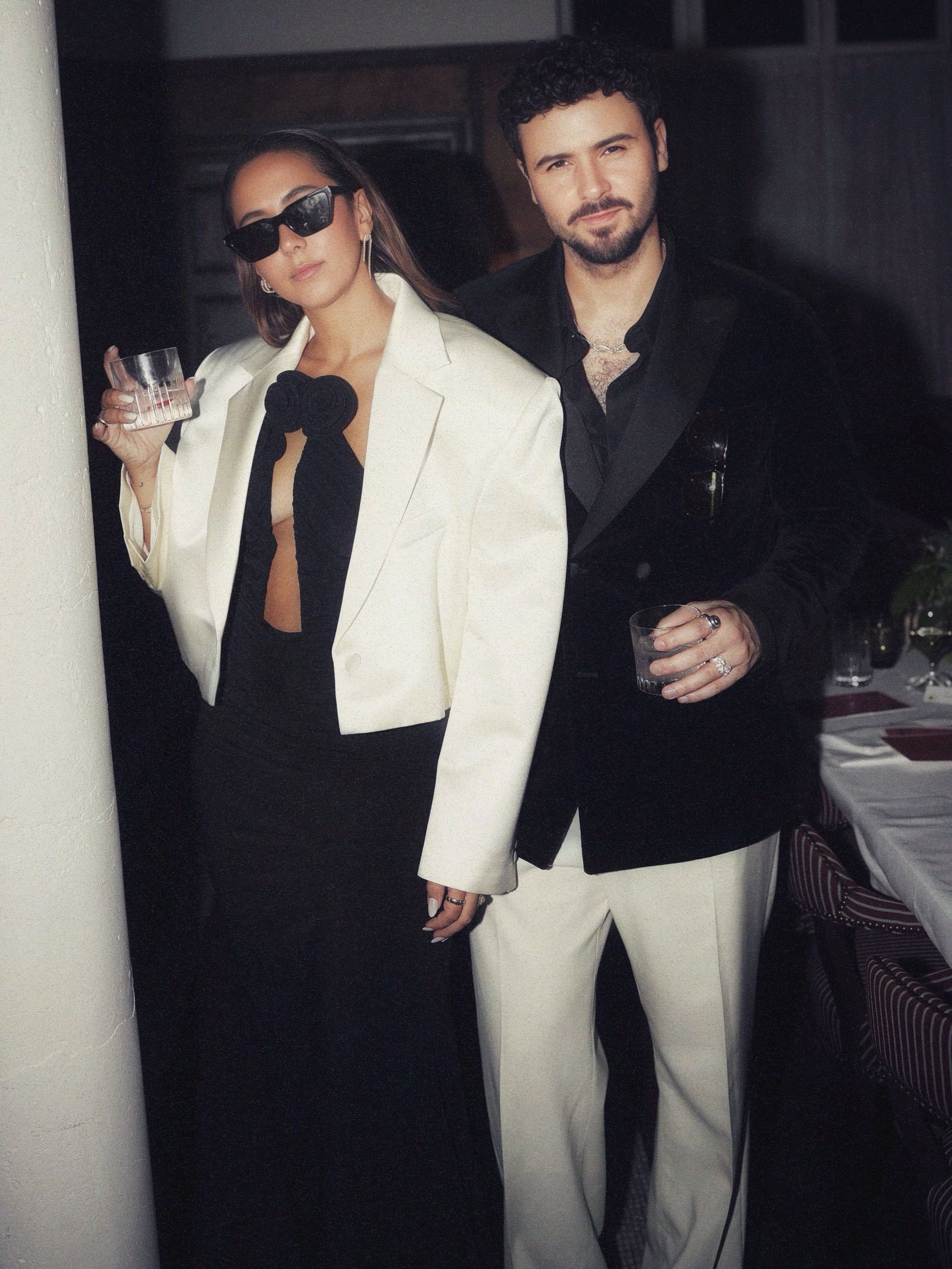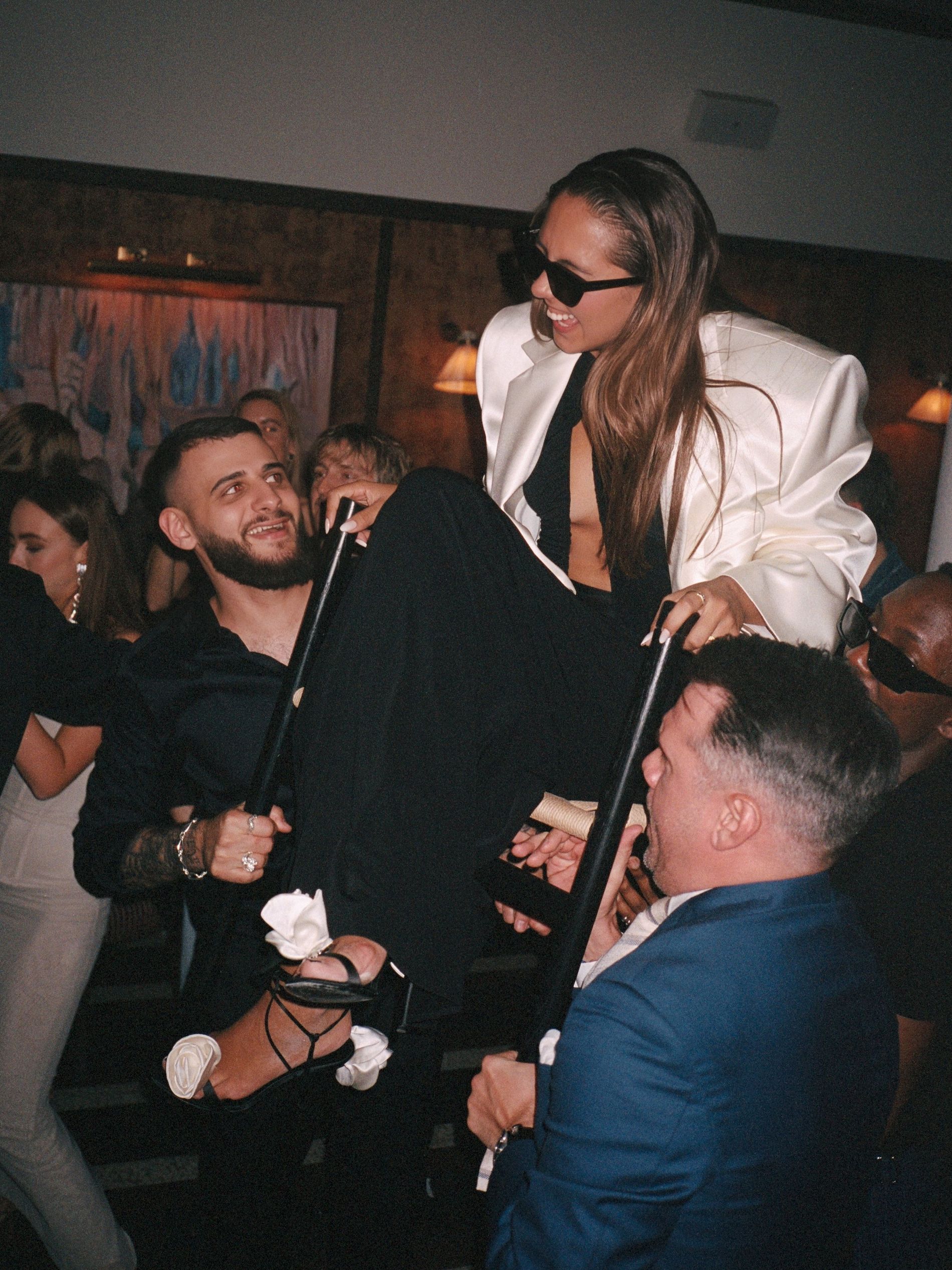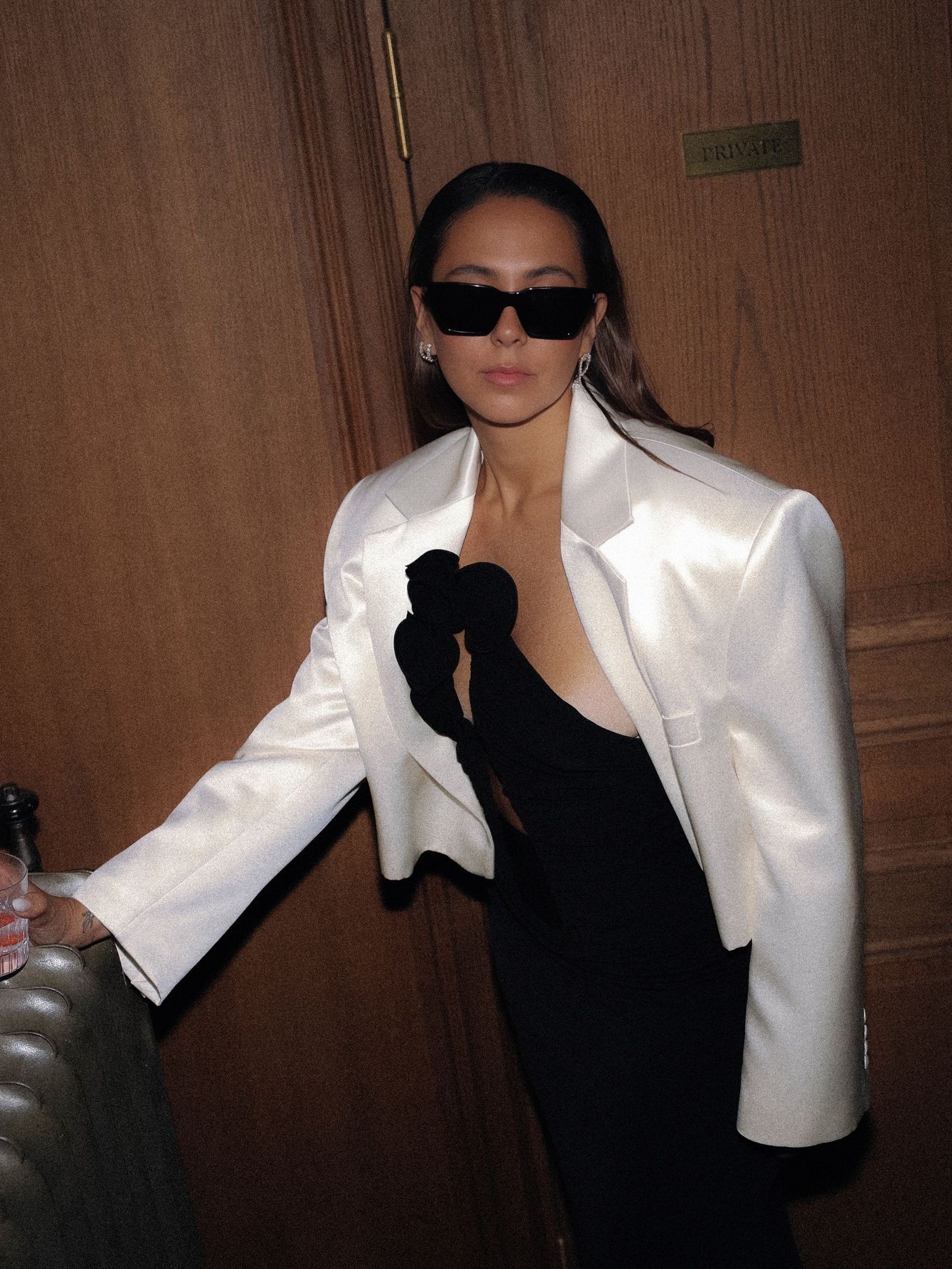 The dancing went well into the evening, with Arabic music and the traditional Dabke dance included to celebrate the couple's heritage. Hanna's favourite Stockholm DJ, Chris C. Cardenas, was behind the decks. "Everyone was standing on the chairs and we danced so much," she says. "The vibe was just crazy – everyone was dancing every between the dishes."
Imagined together with Ceccioni's head chef, Håkan, the menu included burrata and pasta served family style. "Family style is also very common in Arabic culture," Hanna notes. The food was served in Mateus ceramics – the same serving trays the couple uses at home. The lovely flower settings were arranged by florist Liza Langen. For dessert, a giant tiramisu.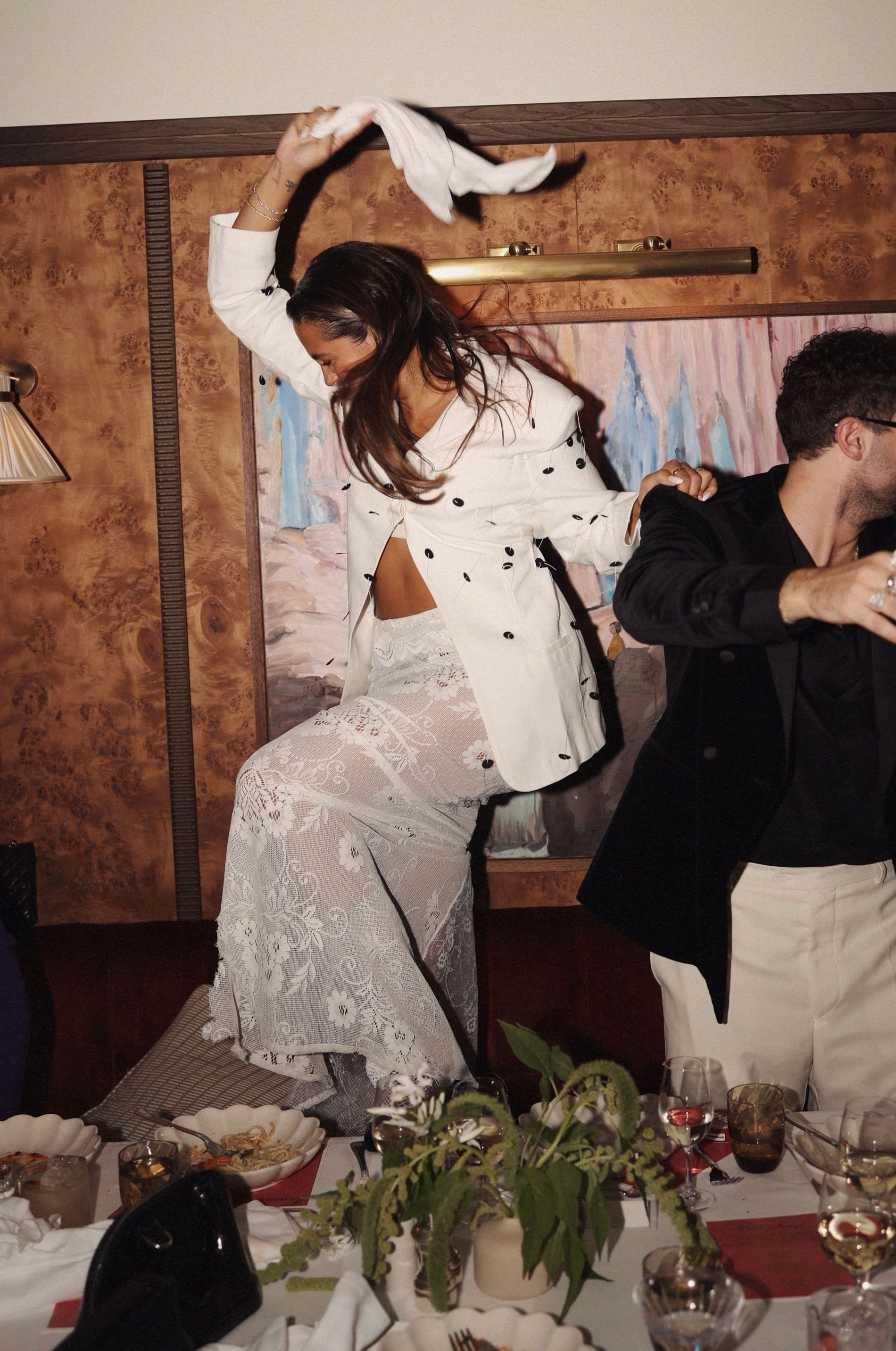 Photo: Daniela Spiroska / Agent Baur
"It was a heartwarming experience," says Hanna. "The sight of everyone coming together for this special moment will always be a cherished memory." Does having such a memorable engagement party up the ante for the wedding itself? Hanna laughs and says, "Yes, a little bit. We honestly feel that it's hard to top this evening but, since we're planning to have the wedding in two years, we have some time to come up with something good."
See all the snapshots from the celebrations below: