We head up to the 11th floor overlooking Slussen for an exclusive first look at Gondolen, a beloved classic restaurant made new again
It's a week from the anticipated re-opening of Gondolen, the restaurant in the sky with one of Stockholm's best views, and the vibe is predictably chaotic. Workers running about, counters draped in plastic, the distant buzz of a drill. "It was worse yesterday," says Matilda Jackson, the vice CEO at Svenska Brasserier who leads the Gondolen project, as she gives me a tour of the expansive two-floor restaurant. We settle in on a couch in the narrow corridor towards the back of the space. Through the wall-to-wall windows the Mälaren waters glitter in the sunlight.
Stockholm powerhouse restaurant group Svenska Brasserier (founded by Jackson's father, PG Nilsson) took over Gondolen amid its renovation (the previous owners shuttered the restaurant for a refurbish amid the pandemic). "We had been dreaming about it," says Jackson on how Svenska Brasserier, who also have Riche, Sturehof and the nearby Riche Fenix in their portfolio, came to acquire the space. "There are only a few spots in Stockholm that are so unique and have such history."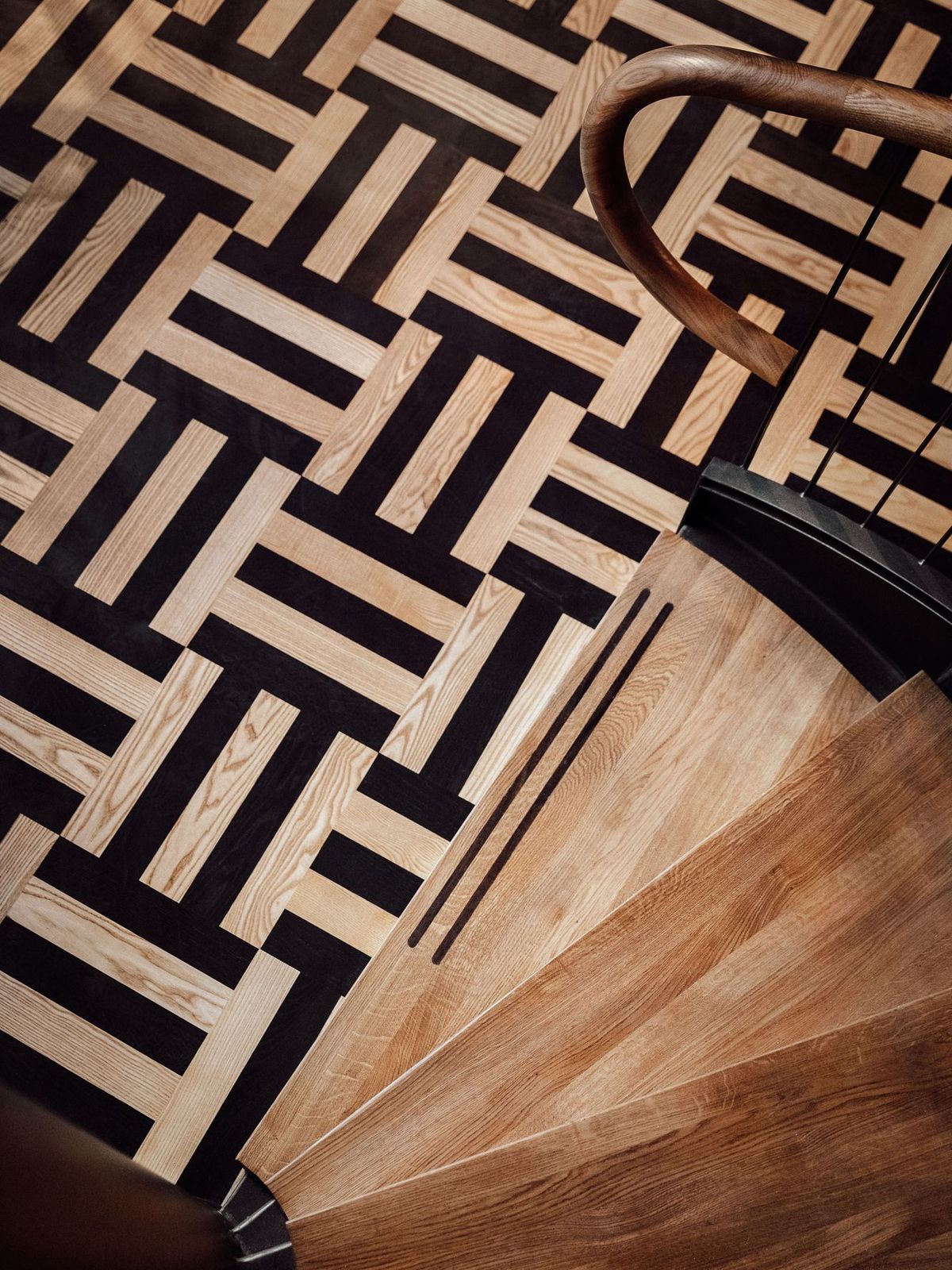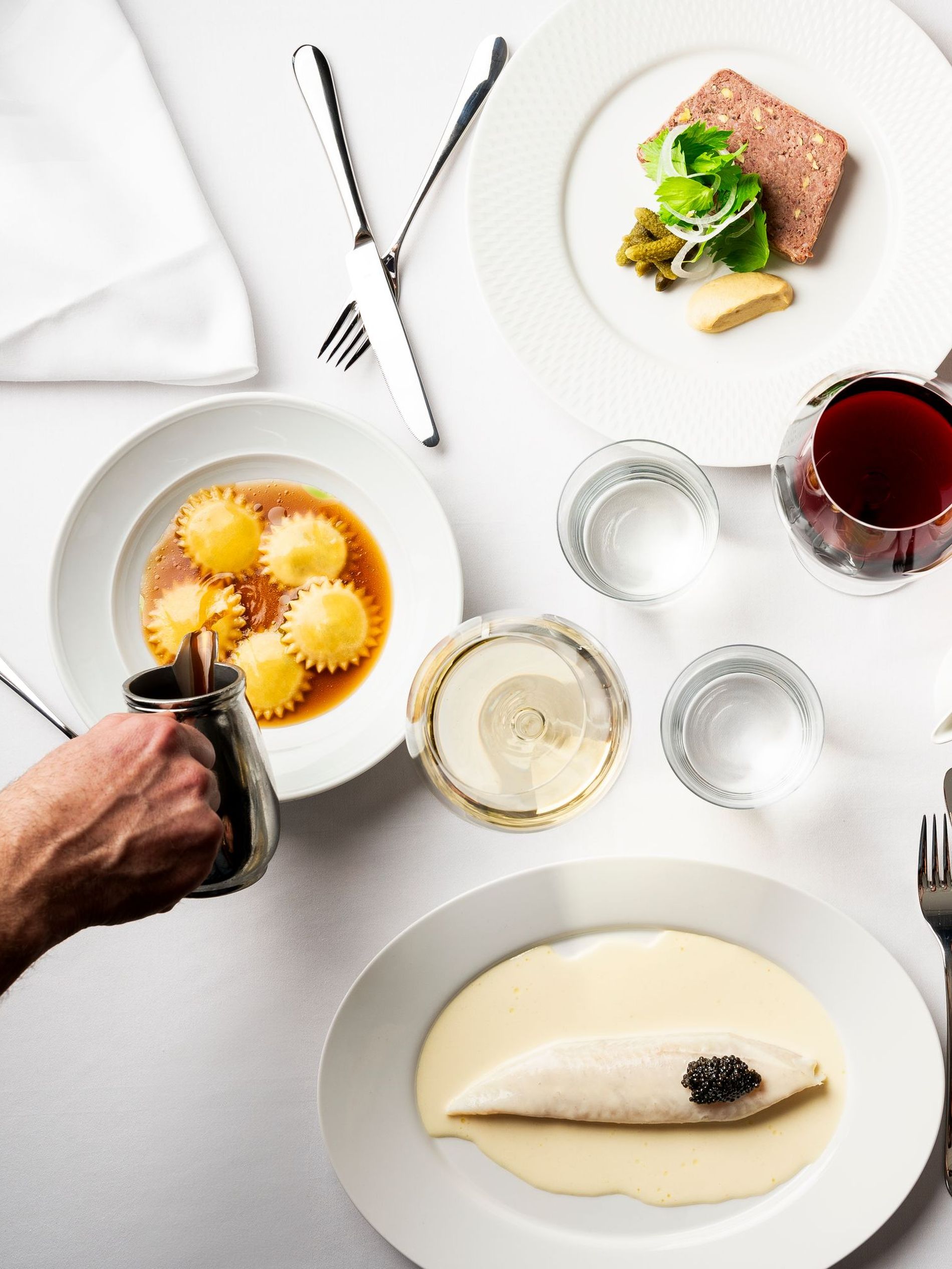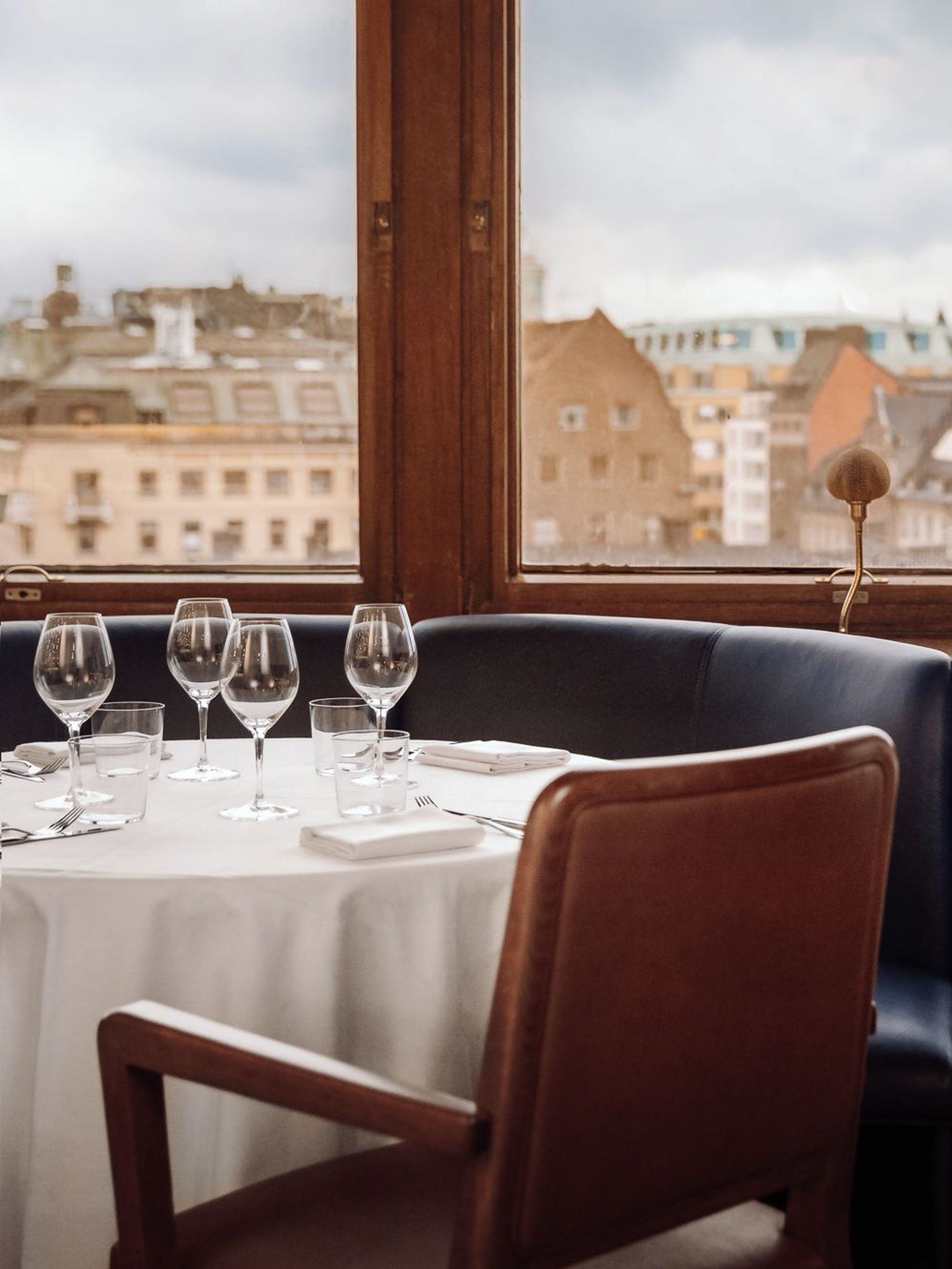 Designed by architects Dinelljohansson, the new Gondolen (Jackson and her team never even considered changing the name) marries modern brasserie aesthetics with the previous look of the space, which originally opened in 1935. Along the windowed wall in the main dining room is a fresh royal blue banquet, which is juxtaposed with hearty brown leather chairs, refurbished from the previous iteration of the restaurant. "They're really old," says Jackson. "We're proud to use things from the past." The 'King's Room', a 20-person chambre séparée, has also been restored to its former glory. On the floor, carpeting boasting a blown-up iteration of artist Sven "X-et" Erixson's work dubbed 'Aniara'. Tucked into the corner will be a grand piano, where musicians will play live jazz.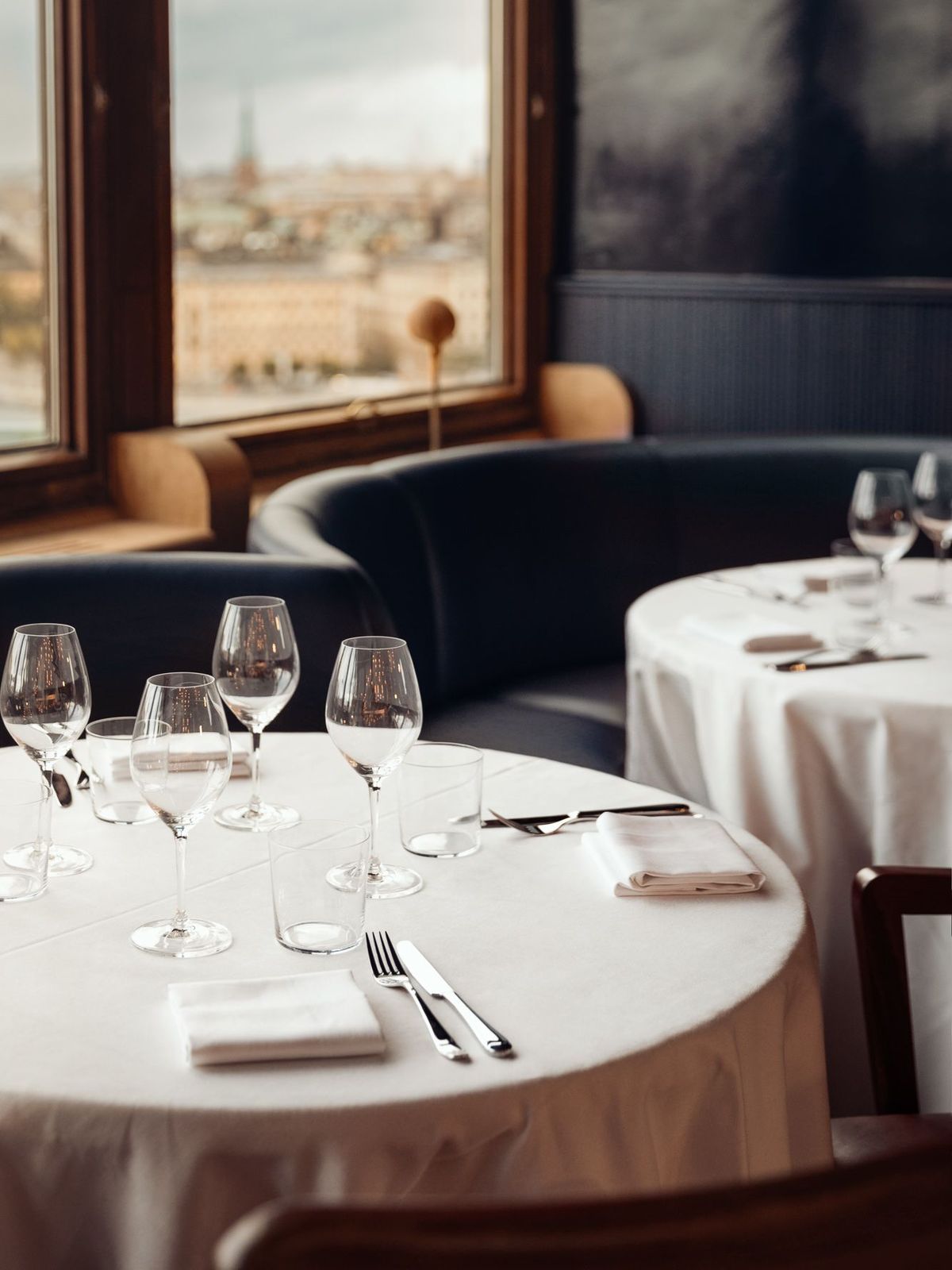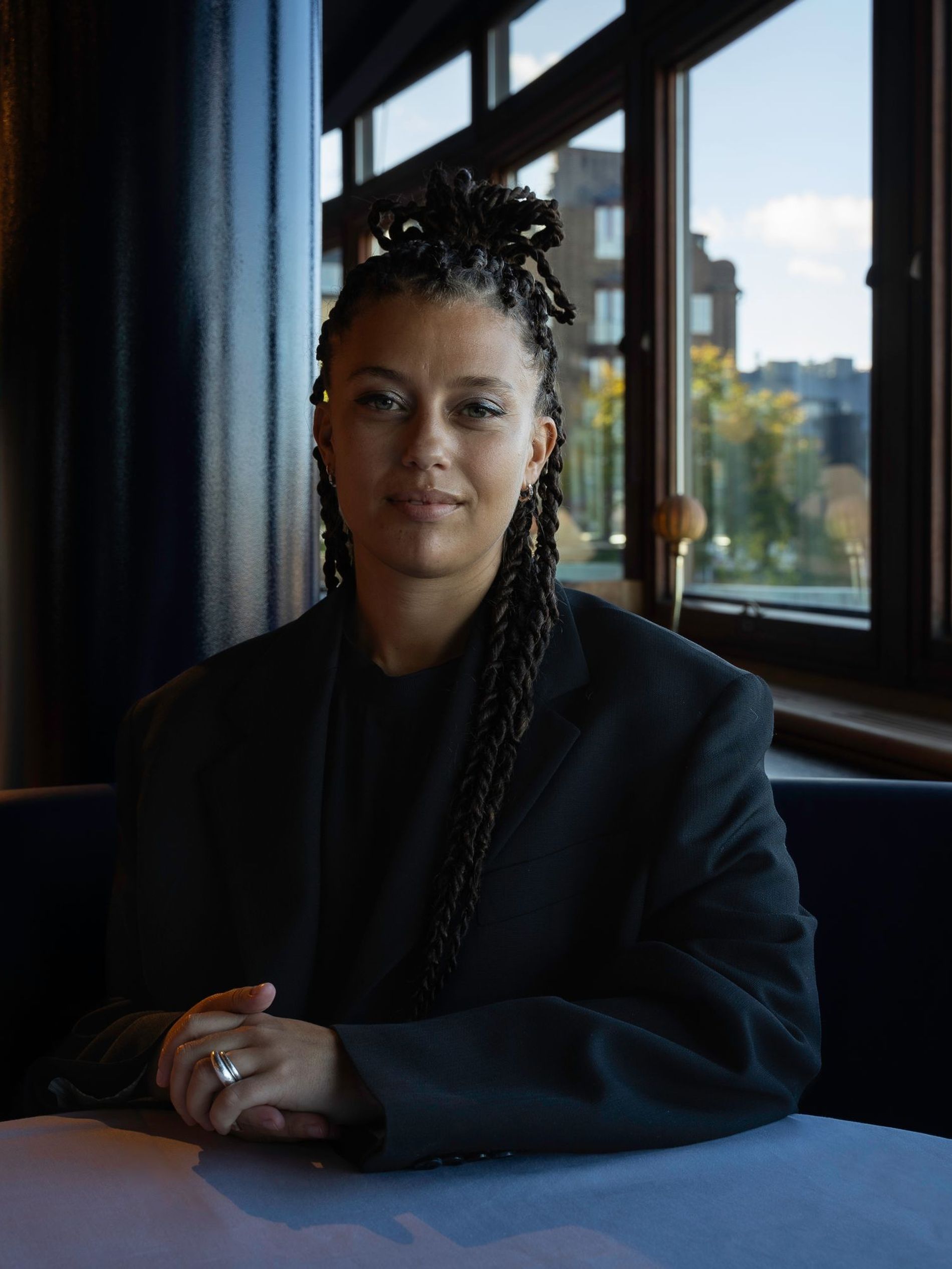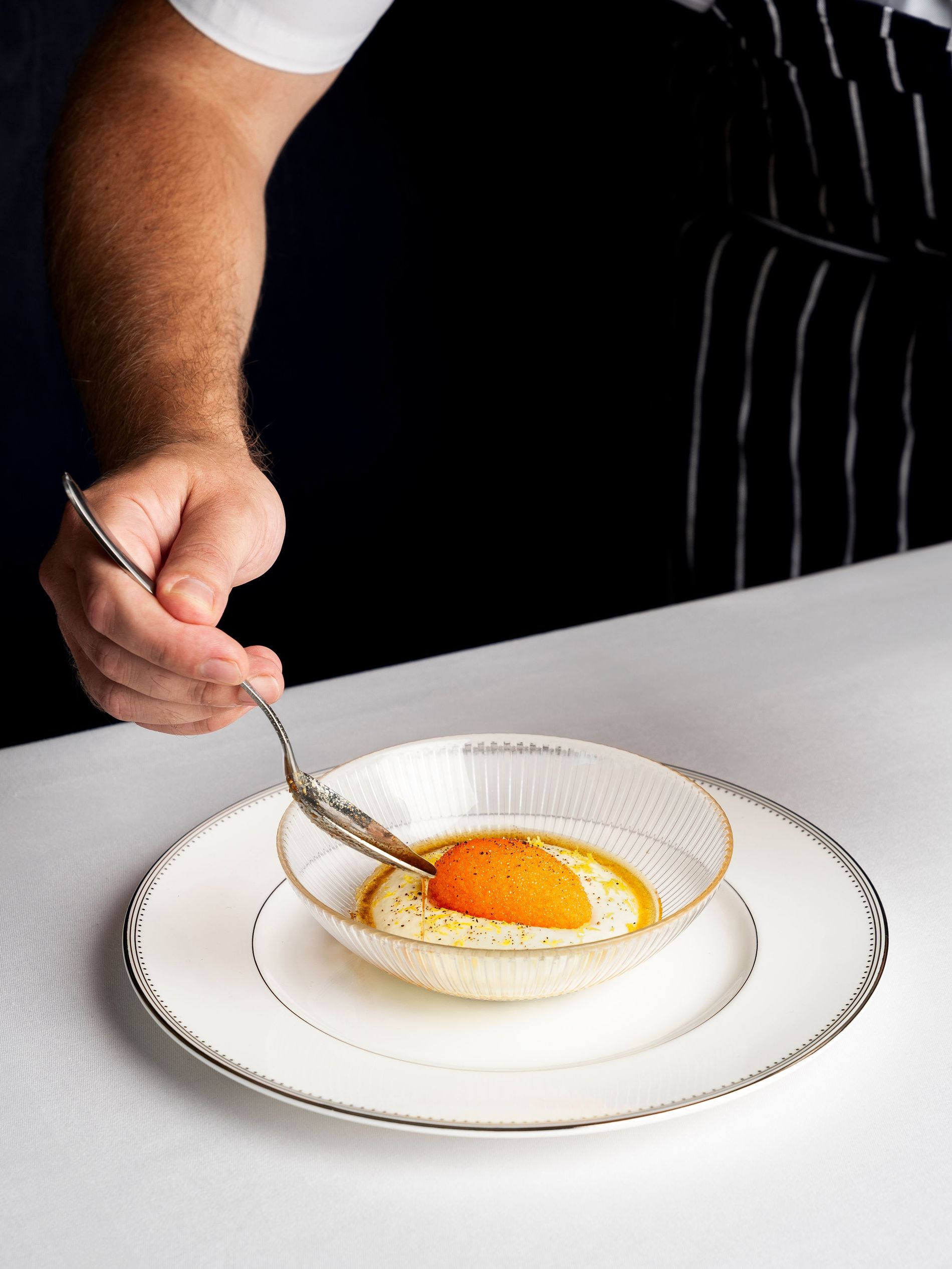 For the menu, Jackson turned to chef Patrik Castillo, who worked at Riche some years ago (most recently, he was head chef at Gamla Stan's La Ragazza). "His vision is to make something that's grounded in Swedish gastronomy, but also very creative," says Jackson. Her favourite dish on the menu is a deconstructed fish au gratin, which finds the fish separated from its creamy potatoes. "It's a very Swedish dish," she notes.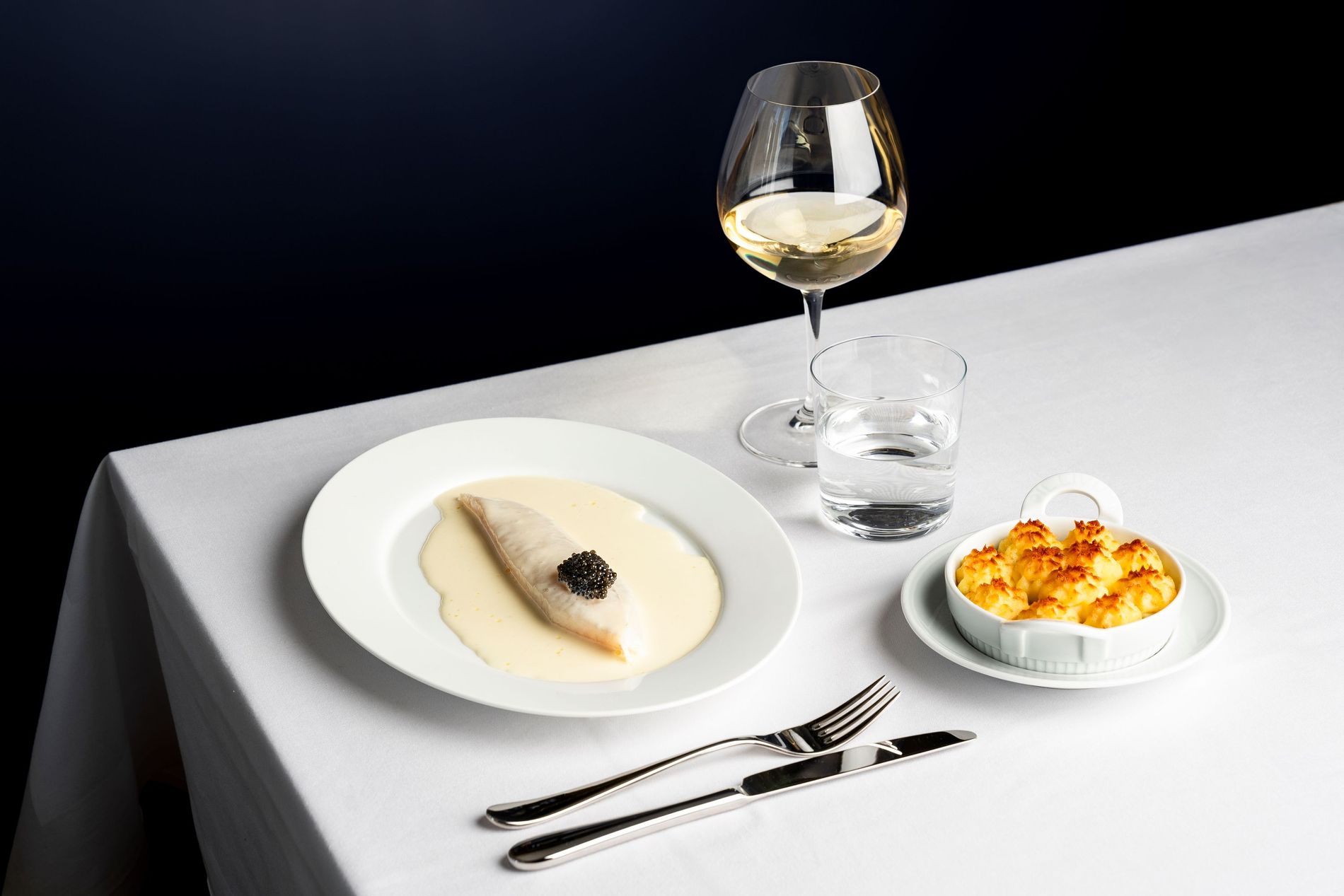 The deconstructed fish au gratin, Matilda Jackson's favourite dish. Photo: Gondolen
On the second floor, Jackson and her team have built a little bar – a drop-in space ideal for cocktails with a view. In the summertime, the expansive wraparound patio is sure to be a must-visit for locals and visitors alike. Much like the original, actually. "Everyone has some kind of relationship to Gondolen," says Jackson. "And it's always positive."